Throw rugs are for the floor. You want something to wrap up in while you enjoy popcorn and a movie. You want a throw blanket.
These smaller-sized blankets are a permanent decorative addition to your living room. Much like afghans, throw blankets can truly brighten up the room atmosphere and create a peaceful yet powerful visual statement. You have plenty of choices in terms of colors, patterns, and fabric material, all of which are described below.
In This Article We'll Discuss
Blanket Types
Standard sizes for throw blankets vary according to their intended use, but most types measure approximately 50″ X 60″. Some manufacturers prefer non-square dimensions such as 54″ X 60″ or 54″ X 72″. The rule of thumb for a throw blanket is no more than 54″ for the width.
Consider where you will place your blanket when it's not in use. The most obvious resting place is the sofa. If that's your idea, you're ready to move on to the next considerations, those being material and pattern choices.
Recommended Read: Best Throw Blankets
Smaller throw blankets are often referred to as motor robes. These are the blankets people used to carry with them in their automobiles before car heaters were introduced. Today, they serve as ground covers for picnickers and day hikers.
Because they are useful when heading outdoors, many of the modern motor robe designs come with an included carrier that's worn as a fanny pack.
Saddle blankets are rectangular and are designed with a width of approximately 40″. The length varies but is usually around 68″. They're called saddle blankets because they were used to cover a horse's back underneath the saddle.
These designs are perfect for placing on park benches and lounge chairs. Crib blankets, designed to fit in a young child's crib, are of the same relative dimensions but are smaller. Crib blankets are popular because the parent can lift the child and blanket right out of the crib without the need for using another material.
Styles And Colors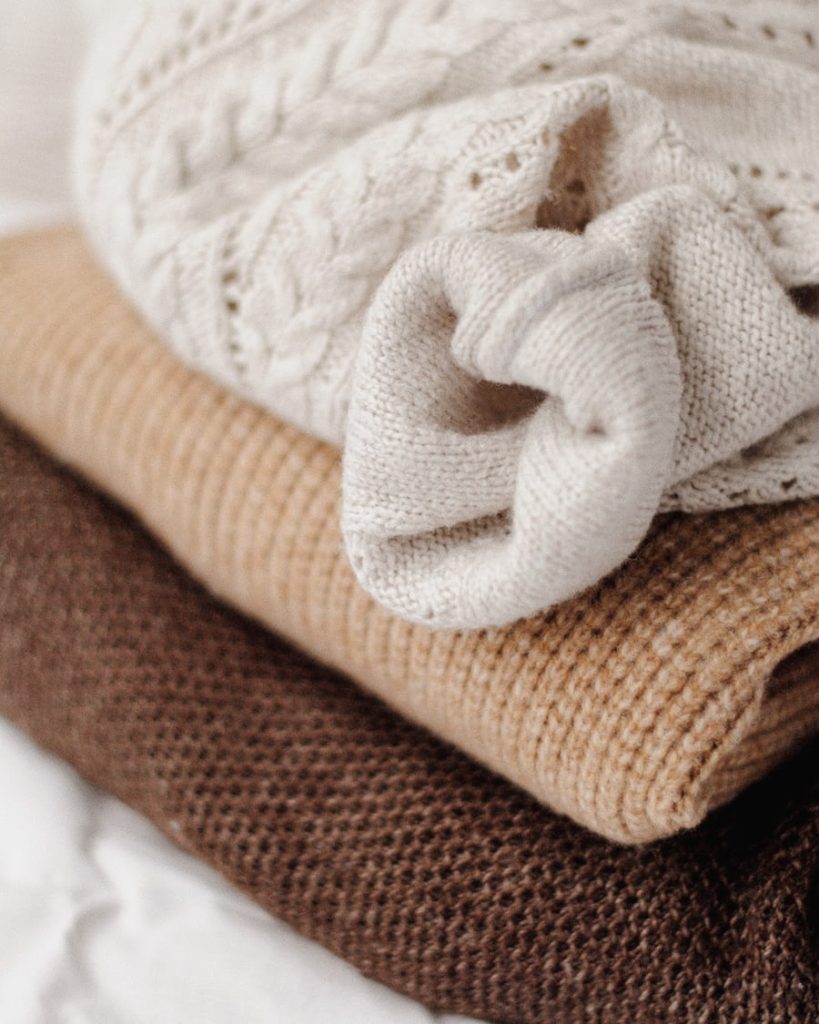 Throw blankets are generally characterized by their decorative appeal. This means endless choices for colors and styling.
Throughout history, throw blankets incorporated designs already important to the culture or region. Basically, throw blankets are two- or three-tone, with the colors complementing each other.
Where the blanket is placed when not in use is the first consideration. If it's going to be folded over the back of the couch, the color tone of the couch is all-important. For example, if the couch is of a light-toned leather, a two-toned black and white throw complements the couch tone.
If the couch is of a dark red or brown tone, lighten it up a bit with a two-tone throw that includes yellow. If the sofa material is multi-colored polyester, consider the same colors for the blanket. Choose a moderately complementing pattern style.
Throw blanket patterns are as varied as those seen on smaller floor rugs. Choose from diamonds, squares, hexagons, and intricate geometric abstracts. View the pattern choices online or at the store to get a good feel for the popular contemporary styles.
Throw blankets are further characterized by their borders. A bed blanket generally has a simple hem, but a throw usually has a fringe or tassel-style perimeter. The hand-twisted fringe style is the most popular because of its eye-catching appeal.
Recommended Reads: What is a Throw Blanket & Standard Throw Blanket Sizes
For a look for warmth and comfort, consider a soft pattern that's extra-plush. If the blanket is to be folded when not in use, make sure to choose a style that isn't too thick.
Material Choices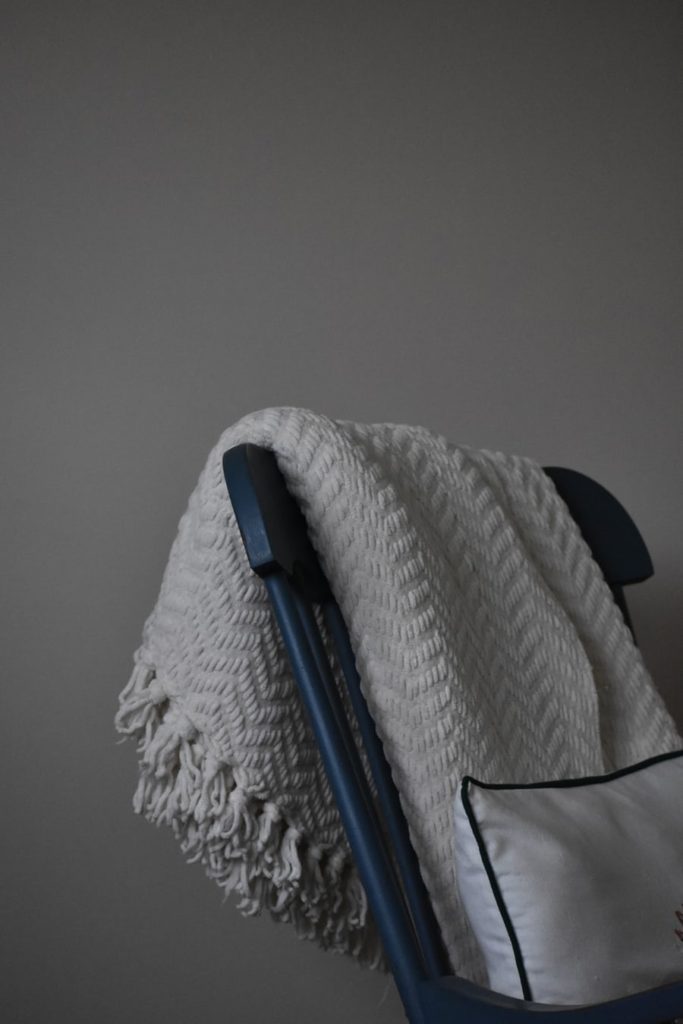 This is the biggest choice of all. Like any other blanket, a throw can be made of just about anything. Cleaning the material might be easy, or it might be difficult. It's all about the material and how well it holds up to environmental factors such as sunlight, dirt and grime, and the humidity of the air in the room.
Cotton throw blankets absorb moisture quite well. Cotton is quite breathable, and it doesn't hold in warm air. This means ongoing comfort without becoming trapped inside a moist, humid cocoon.
Cashmere is made from goat hair. It's long been a favorite material choice for those living in India, Pakistan, and Tibet. Cashmere is warmer and of finer quality than sheep wool, and it's a fantastic insulator of heat.
For a softer feel, consider fleece. Fleece blankets are warm and cozy, and although they are super-soft, they are quite affordable. They offer a luxury feel without the luxury price tag.
Berber fleece is a synthetic that resembles soft fur. The texture is curled, so the blanket truly looks like animal fur. Berber fleece is a good choice for staying warm after turning down the thermostat.
Alternative mink blankets have a soft, smooth texture that resembles the real thing. This lustrous fabric is affordable and offers plenty of warmth via excellent heat retention. Its luxurious appearance is a real eye-catcher.
Down has long been used as a blanket and sleeping bag material. It needs to be kept dry or it won't offer any insulation of heat. The goose or duck feathers trap heat from the body and raise the elevation from which body heat is conducted into the room air.
Synthetic fibers that resemble down are also popular. These fabrics are easy to wash and generally stand up to multiple cleanings better than actual down blankets.
If a thicker blanket is desired, consider microplush material. These throw blankets are non-piling and ultra-soft. The larger styles are popular as a bed comforter.
All synthetic blanket materials are safe to use with an electric heater element. Check out the various styles and materials of electric throw blankets.
Consider the weight of the blanket. The lightest materials are cotton, down, and fleece. Cashmere, alternative mink, and microplush blankets are a bit thicker and heavier.
Once the color, style, and material are chosen, there's nothing left to do but purchase. However, keep in mind the decorative nature of throw blankets. Next, some ideas about decorating the room are offered.
Ideas For Decoration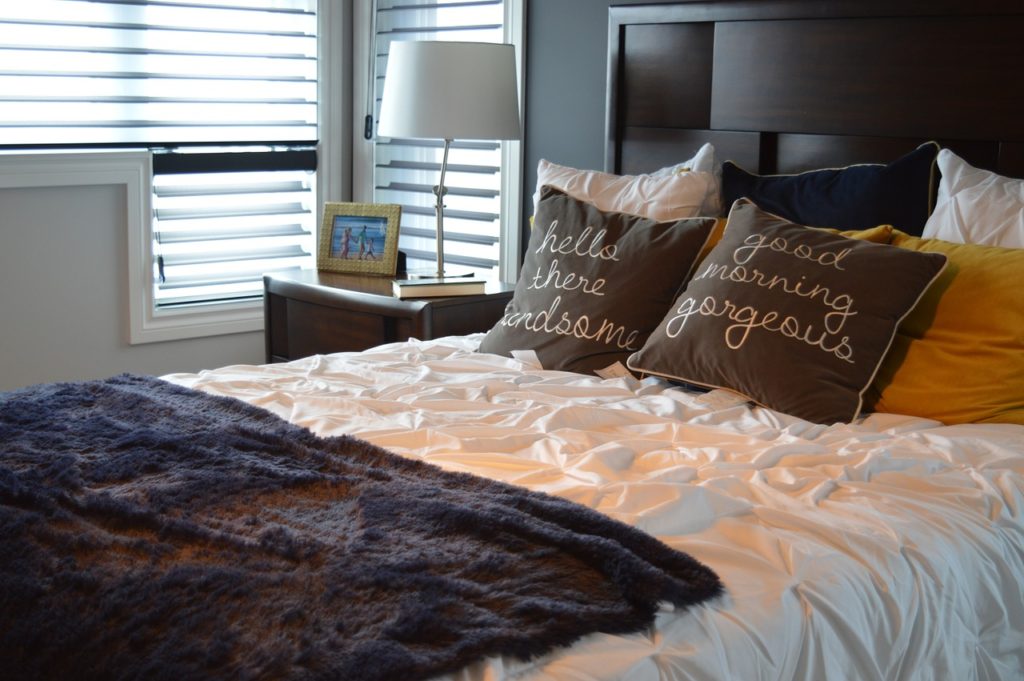 Throw blankets are functional because they're smaller than bed blankets and can be used as a simple means to keep warm while saving energy. However, functionality doesn't have to come at the expense of nice decor. A throw blanket can be placed over the back of the sofa, but it can also brighten up the living room in other ways.
Because of the standard size of around 50″ X 60″, these blankets are the perfect temporary cover for other furniture. They protect the surface of a recliner, look great when thrown over the top of a tall free-standing cabinet, and are the perfect pillow when folded. Take a nap on the couch and use the folded blanket to rest your head.
Afghans and wall blankets really brighten up the living room atmosphere, and a throw blanket can do the same. If the style has tassels or fringes, it will look fantastic as a piece of wall art. It only takes a few minutes to hang it up or take it down.
If the living room floor is hardwood, these blanket sizes are perfect for temporary covering of the floor. If this is the intention, make sure to choose a material that can stand up to floor traffic. For use as a floor rug, consider the ease of cleaning when choosing the blanket material.
Multiple-Use Blankets
A throw blanket standard size is smaller than a bed blanket. You can keep extra warm at night by using a down or synthetic material blanket on top of your regular one.
In the morning, simply fold it up and place it on the foot of the bed. Choose a sturdy material if you plan to use the blanket outdoors.
Thicker cotton blankets fold as easily as thin ones, so they're a great choice to use both indoors and outdoors. Cashmere, fleece, and down blankets are perfect for staying warm while watching TV. The rectangular styles can be folded and used as a foot blanket when you go to bed.
Throw blankets with colorful depictions such as auroras, animals and animal print, and star patterns are the perfect choice for use as a temporary piece of wall art. Make sure that the color tones aren't too bright. This can negatively complement the other tones in the room and create too much of a glaring effect.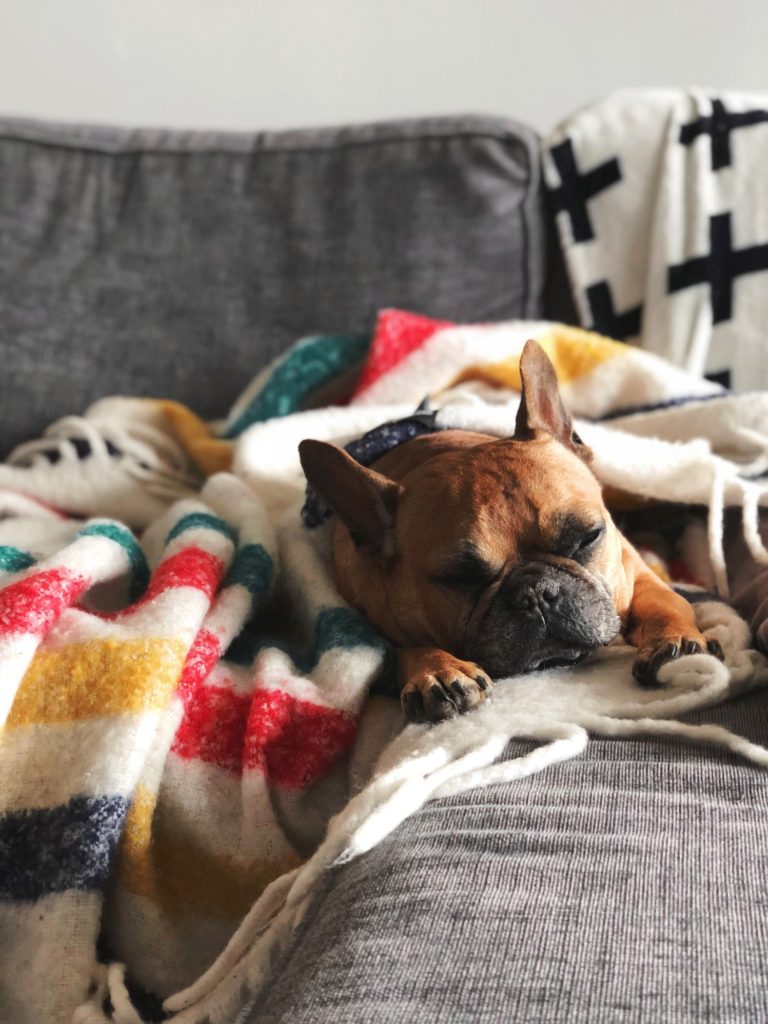 For The Bedroom
Standard bed blanket sizes depend on the size of the mattress. All are larger than throw blankets, but as stated above, throws are perfect as an additional layer of heat-trapping material. In summer, you can use one in place of a full-size bed blanket.
Cover yourself with a sheet, and then cover the lower half of your body with the throw. You'll sleep comfortably if you use a cotton throw, and you won't feel sticky or sweaty in the morning.
Ease Of Cleaning
This depends on the size and material. Cotton is the easiest to clean, and if the throw blanket is of standard size, you can wash it separately in the washing machine. Down requires a special type of soap, so it's best to have this material professionally cleaned. If you shop for a blanket online or at the fabric store, check the cleaning label information to see how you'll have to care for it. Most of the synthetic fiber blankets don't stain easily, so if that's your primary concern, these are the best choice.
Style For Your Home
You'll stay warm, you'll have a new conversation piece, and you'll own a multi-use blanket. The standard size throw blanket is a wonderful addition to your home decor, and it's just about the most functional piece of fabric you'll own. Go find your perfect color, pattern style, and material!
Related Reads