While humans have been using swathes of fabric for warmth throughout history, the term "blanket" wasn't coined until the early 1300s. A Flemish weaver named Thomas Blanquettedeveloped the design we know today. His method of weaving together napped wool lead to the creation of Blanket fabric.
Blankets have evolved into a cozy and functional accessory that every home needs. You can find blankets in a wide range of sizes, colors, and styles. With all the great options at your disposal, things can get a bit confusing.
Throw blankets, in particular, are a common source of confusion. What exactly is a throw blanket and what makes it any different than bedding? Read on to find out.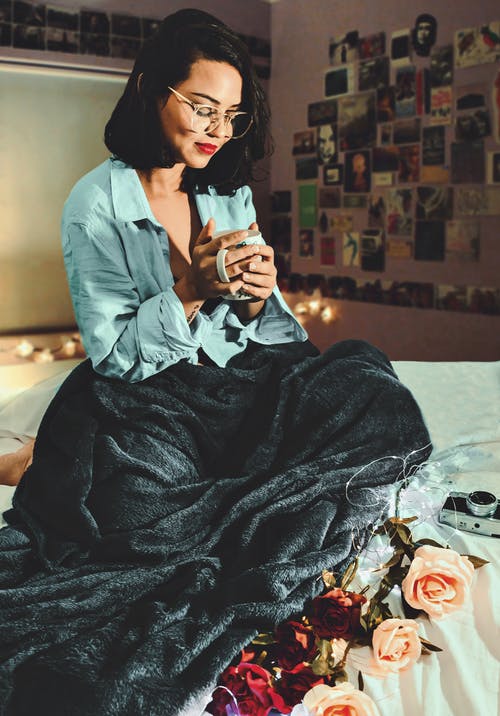 In This Article We'll Discuss
Identifying a Throw Blanket
Throws are pretty easy to distinguish from standard duvets and bedsheets. Throw blankets are versatile. This applies to aesthetics and functionality. While all blankets serve similar purposes, throws are used in many different ways. You'll see them commonly used as one of the best pieces of couch or bedroom decor.
Generally, throw blankets are smaller than the sheets that you use in your bedroom. Regular sleeping blankets fit the size of your mattress make sure that you're covered from head to toe. Throw blankets are better for wrapping around your body whenever you want to get cozy. The best throw blankets are always comfy and stylish!
You can also spot a throw blanket based on its design alone. Many options use unique patterns, fun colors, and frilly borders. That's because these blankets are meant to be seen.
From a practical standpoint, throw blankets aren't suited for use as normal bedding. They're usually too small. Also, they're not capable of providing the physical and mental benefitsyou need to get a good night's rest like other blankets.
Instead, a throw blanket will provide supplementary warmth and comfort. You can use them to snuggle up on the sofa when you're watching television. Or, you can get a bit of extra coverage while you're walking around your house.
Recommended Read: Best Throw Blankets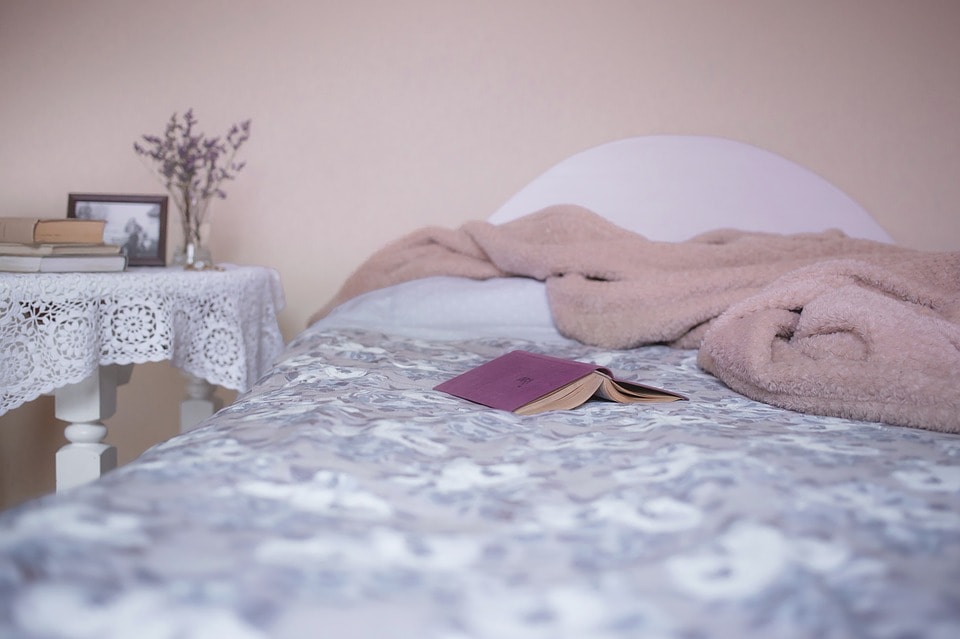 What are Throw Blankets Used For?
The great thing about throw blankets is that you don't have to use them in one specific way. Unlike winter blankets, throws are functional throughout the year. They're light enough to keep you cool in the summer and thin enough to layer when the temperature drops.
It's all in the name. You can toss these blankets on when you're relaxing or need some protection from the cold in and out of your home. Or, you can keep them stored away for when gets want to make themselves at home. The choice is yours.
Versatile Decor
Throw blankets are also commonly used in interior design. Thanks to their small size and unique style, they make great accent pieces in any room. Designers use throws to add pops of color or unique texture to an otherwise boring space.
They're especially useful when you want to change things up without breaking the bank. Throws are available in every color and pattern you can imagine. Pair an intricate throw with neutral decor to freshen up any space.
In the bedroom, you can use throws as a bed runner. In the living room, you can drape the blanket over a chair or sofa to add some visual interest. If you invest in a tapestry throw, you can even hangit up on a wall.
Protection from Kids and Pets
If you have kids and pets running around, a throw blanket can help to keep your precious furniture pristine. Let's face it, no one wants to have to deal with messes and fur on a sofa. Throws are a physical barrier to keep things clean and protected.
They're a more attractive alternative to cushion covers or protectors. Plus, they won't take away any comfort. If anything, they'll make your furniture more enjoyable to use.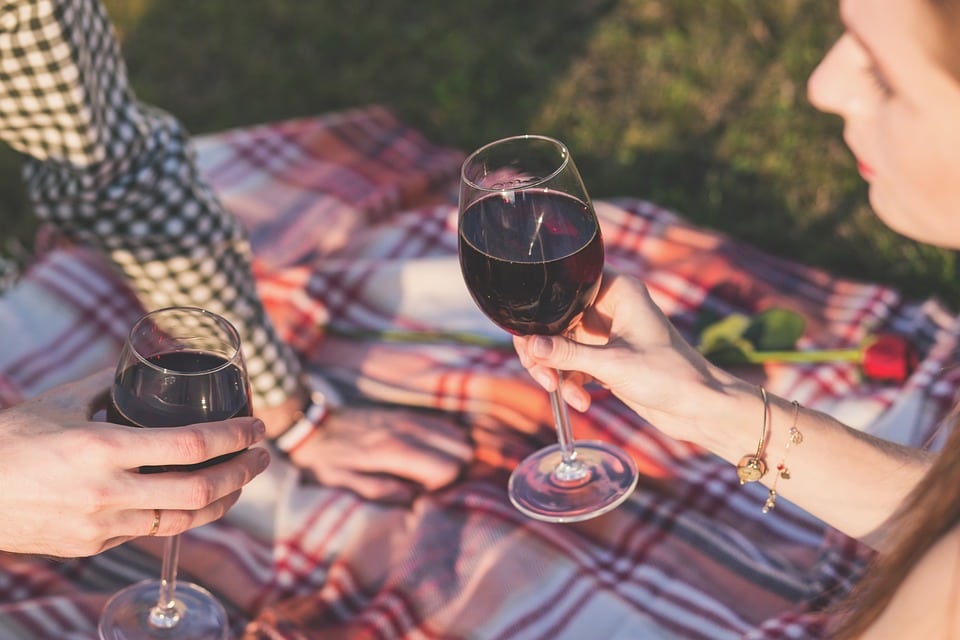 Throw Blanket Sizes
As mentioned earlier, the biggest between throws and other types of blankets is the size. They're considerably smaller than bed blankets because they're used throughout the home. However, you can find larger throws to meet your needs.
Typically, the standardis 50 inches by 60 inches. This is the ideal size for most people. When you're sitting down, it's the right dimensions to cover your legs. If you need to wrap the blanket around your shoulders, the throw won't drag on the floor.
These measurements are what most manufacturers go for. Though, fringe and border detailing may add a few inches. You can also find throws that are a bit larger if you want more coverage.
There are throws as large as 90 inches by 100 inches available. These blankets are capable of covering an entire queen-sized mattress. The benefit of a throw this size is that it can cover two people at once.
Common Throw Blanket Materials
Throws come in many different materials. The type of fabric used will determine the blanket's warming capabilities and weight. Here are some of the most common materials used.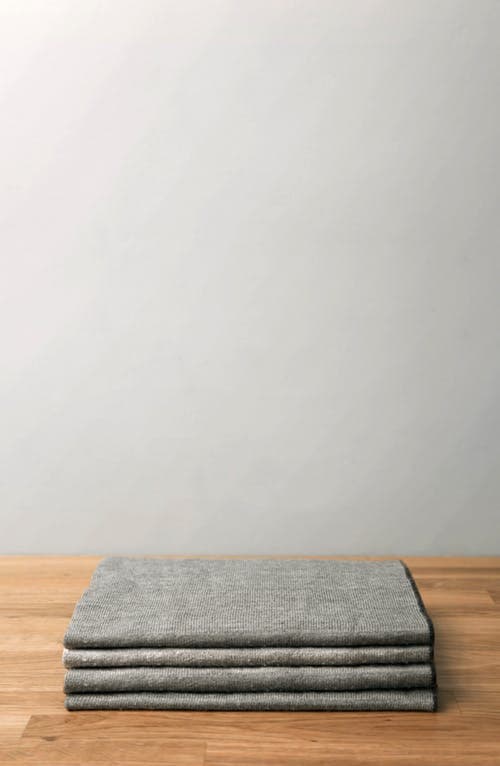 Fleece
Fleece throws are some of the most popular. The material is lightweight enough to use all year long. It's made out of synthetic fibers, which helps to make it affordable.
When it comes to comfort, fleece is top-notch. It's very comfortable on the skin. Thanks to its syntheticnature, it's also great for people with allergies.
Cotton
Cotton is a natural material that is used in a number of different ways. With a standard weave, cotton throws offer a lot of benefits. The biggest is its breathability.
It doesn't trap air. Instead, it provides some ventilation to keep you cool. Throw blankets can also be made out of many cotton-based fabricslike chambray and velour.
Cashmere
Cashmere throw blankets are great for the winter months. It's a natural material that comes from the wool of goats. The wool is woven into thick fibers that are turned into fabric.
The material offers great insulation. It prevents your body heat from escaping and cold air from getting in. Thus, you can use it for extra warmth around your home.
Microfiber
Known for its durability, microfiber makes a great material for throws. It's soft and features a tight weave. When draped over a couch, microfiber throws can prevent any spilled liquids from getting through.
Faux Fur
Before the discovery of textile, humans used fur to stay warm. Faux fur is a great animal-friendly alternative. It's made out of synthetic fibers.
Blankets throws that use this material offer an opulent touch to your decor. In terms of comfort, these throws offer great insulation. The thick fibers trap heat underneath to keep you warm.
Throw Blanket Styles and Colors
Whether you prefer muted tones or vibrant patterns, you won't have a hard time finding the right throw blanket for you. As we discussed earlier, throws are often used for decoration. As a result, there are far more design options available than there are for standard blankets.
Regular blankets serve a singular function, so they don't need to be flashy or unique. Throws are often placed in common areas of the home as accents. Thus, manufacturers offer colors and patterns that pop.
Popular Patterns
Many throws have bold patterns that aren't normally found on blankets. You can use the patterns to your advantage to dress up your bedding and furniture. Tossing a patterned throw onto a simple piece of furniture is a great way to add some visual interest. All without making a big commitment.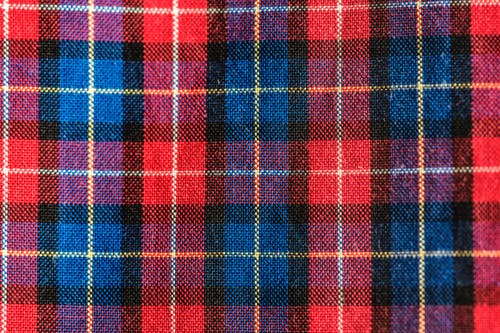 Some of the most popular patterns you'll find are plaid and stripes. Both of these options are unique enough to stand out. But, they're not over the top.
More daring options are available, too. There are plenty of throws out there that use floral patterns, checkered squares, modern motifs, and so much more.
Complementary Colors
When it comes to choosing colors, the possibilities are endless. Most interior designers choose hues that complement other elements in the room. For example, you can match the colors in your throw blanket to work with the colors on window coverings or wall art.
Or, you can select shades that convey a specific feeling. Designers use shades of blue to create a feeling of calm. Bright colors like yellow represent energy.
Unique Textures
Another design element to consider is texture. Many throw blankets also combine different types of weaves. These include loose cable knits, quilted stitching, and embroidery.
A unique border around the perimeter of the blanket adds texture as well. Fringe and crocheted lace are very popular options.
Conclusion
Many people use the term "throw" to describe all types of blankets. However, throws couldn't be any more unique. They're versatile accessories that can add loads of comfort and style to your home.
Understanding what makes a throw blanket so distinct can help you take full advantage of the benefits it provides. There is no shortage of ways to use a throw. Whether you choose to keep it on your bed or toss in on your sofa for those cold winter nights, your throw blanket will become a household staple.
Related Reads