When it comes to the living room, size matters. After all, it's the room where you spend most of your time at home with your family and loved ones. Which begs the question: what is a good size living room? The answer depends on the size of your apartment or house.
On average, your living room should be between 11 to 16 percent of the total size of your home. Therefore, if your home is between 2000 to 3000 square feet, then your living room should be about 320 square feet (16 x 20 feet). A house over 3000 square feet would have a living room that's about 400 square feet (20 x 20 feet).
In This Article We'll Discuss
The Difference Between a Living Room and a Family Room
Many people confuse living rooms with family rooms. According to architects and interior designers, there are huge differences between those two. Here are the main differences:
Location: The living room is also known as the front room. It's usually the first room you encounter when you walk through the front door. And, it is the most spacious room in the house. The family room, on the other hand, is closer to the kitchen and usually has a door leading to the backyard.
Functionality: The living room is spacious, comfortable, and well-furnished. It's the place where you host your friends, visitors, and relatives. The family room, however, is less formal and only people living at home use it. Also, it sometimes serves as a home office.
Design: The design of the living room is more classical. It serves as a front for the house, so it is usually decorated with style. The family room, however, is less formal. Functionality is the main purpose because it's where people can relax on the couch.
What is Considered a Big Living Room?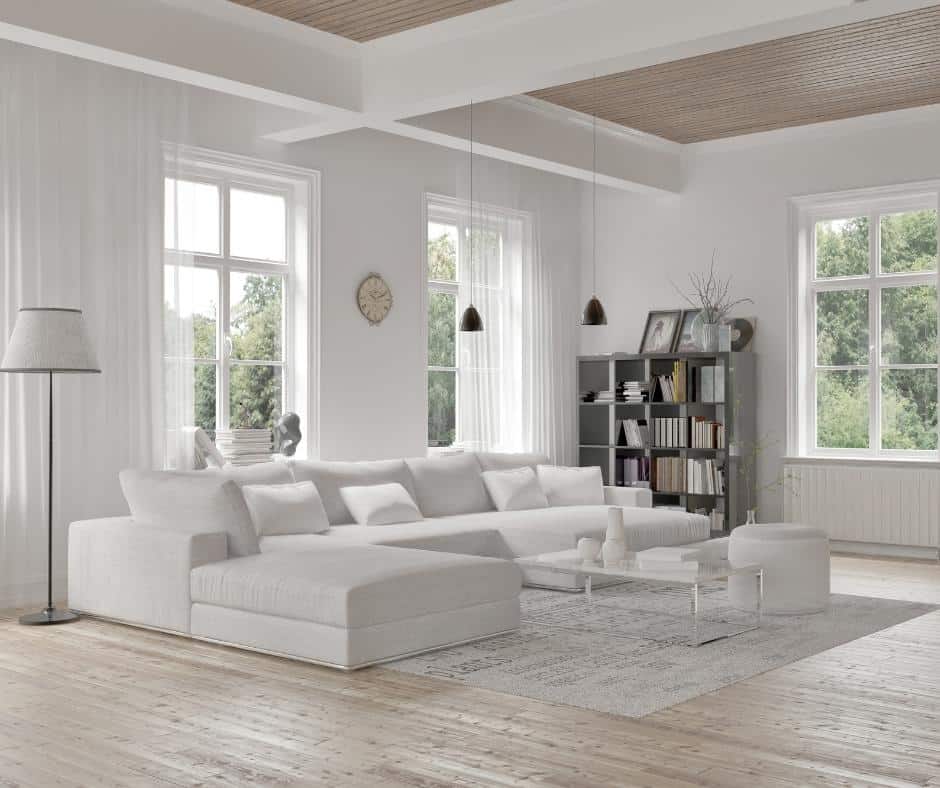 If you have a big living room, you can consider yourself lucky. But what is considered a big living room? On average, a living room between 16 x 20 feet and 20 x 20 feet, or anything larger than that, is considered a big living room. With so much space, you have plenty of room to design it any way you like.
Those 320 square feet of space allow you more freedom when designing the room. You can move the sofas away from the wall, go big on the furniture, and accommodate more visitors at one time. It's ideal for family reunions and get-togethers of 10 or more people at a time.
Design-wise, you can use elaborate designs, large rugs, and sectional sofas. You can even add game tables and other pieces of furniture you don't usually see in a living room, like a desk. Large living rooms come in different shapes, from L-shape to square, rectangular, and even open concept.
What is Considered a Small Living Room?
A small living room is usually one that is at least 10 x 13 feet. Anything smaller than that is a tiny living room. With 130 square feet of space, you have limited options when it comes to decorating the room. The most you can put in that room is a small sofa, a wall-mounted TV set and a couple of chairs.
You likely won't be able to host more than five people at a time in a small living room. In this small room, guests can only enjoy a limited number of activities.
And, if you need to install a fireplace in the room, you'll have to get creative because the fireplace will limit the space in the room even further.
What is a Good Size Living Room in an Apartment?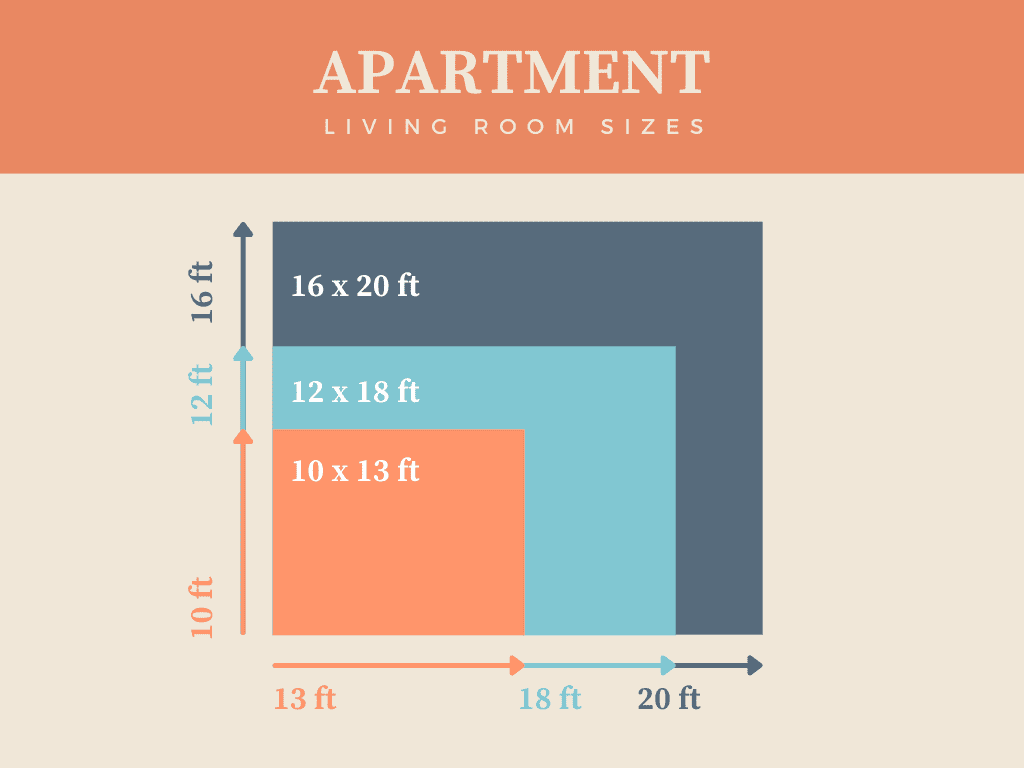 We've already established that the larger the living room, the better. Unfortunately, more often than not, that's beyond your control. This is especially true if you live in an apartment. The overall size of the apartment will dictate the size and shape of the living room. But, on average, you can expect a good size living room in an apartment to measure 12 x 18 feet.
This size room will allow you to entertain between 6 and 7 people. In addition, you'll be able to place a regular TV set comfortably in the corner. And, you may be able to fit a fireplace in the center of the largest wall. This will not cramp up the place or limit the seating areas in the room.
What is a Good Size Living Room in a Single-Family Home?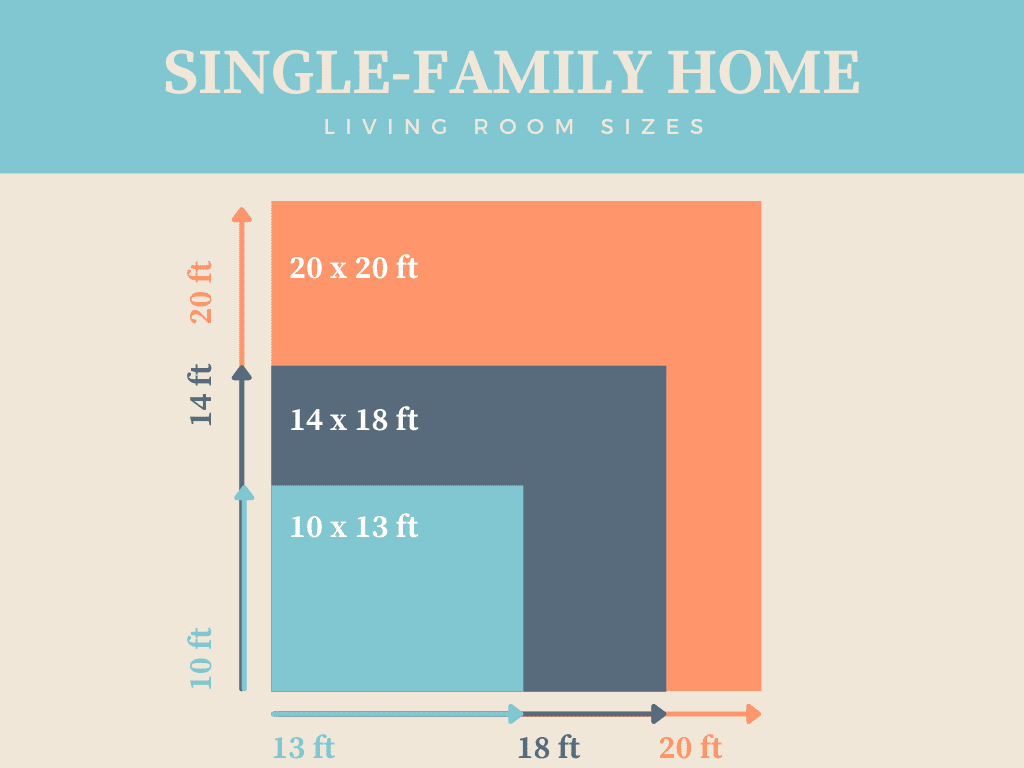 A single-family home has many advantages over an apartment. One of those advantages is a relatively larger living room. A good size living room in a single-family home would be about 14 x 18 feet. And, that size will offer more shape options.
You can furnish it with a regular size sofa and a couple more chairs than a living room in an apartment. In addition, you'll be able to entertain about 8 or 9 people at once.
To make the most out of this spacious living room, you can create different seating areas in the corners. You can use four seating options to take advantage of the available space. Also, adding a desk or a small game table will provide more entertainment opportunities.
What is the Average Living Room Size in the United States?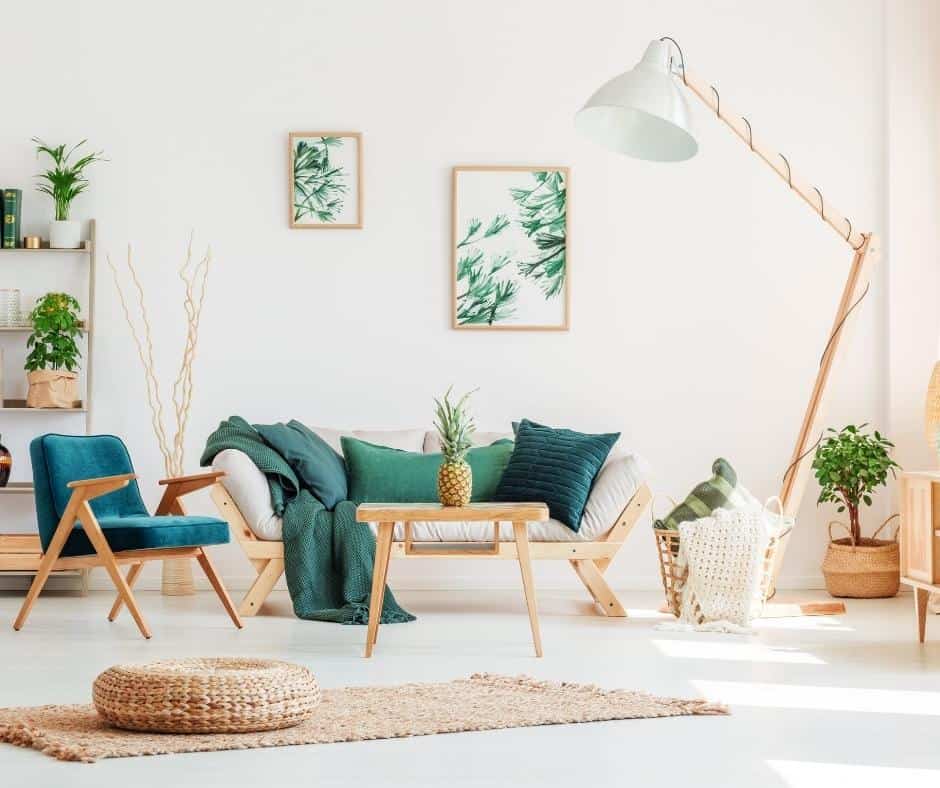 According to the Census Bureau, the median size of homes in the US has been growing over the last 20 years. Now, the average size of a home has reached 2,687 square feet in recent years. This increased home size has also had an impact on the average size of the living room in the United States.
The average living room size has increased by about 50 percent. The average living room size is now about 330 square feet to 390 square feet, depending on the size of the home.
With that said, starter homes that are about 1,500 square feet have a different design. Their bedrooms and garages would be more spacious as opposed to the living room. If a starter home were to have 3 bedrooms, two bathrooms, and a double garage, that wouldn't leave much space for the living room. In that case, it would average about 200 feet at most.
However, on the other side of the spectrum, there are custom homes with spacious living rooms that measure 22 x 28 feet. When you're building your own home, you can make the living room as large as you'd like.
Conclusion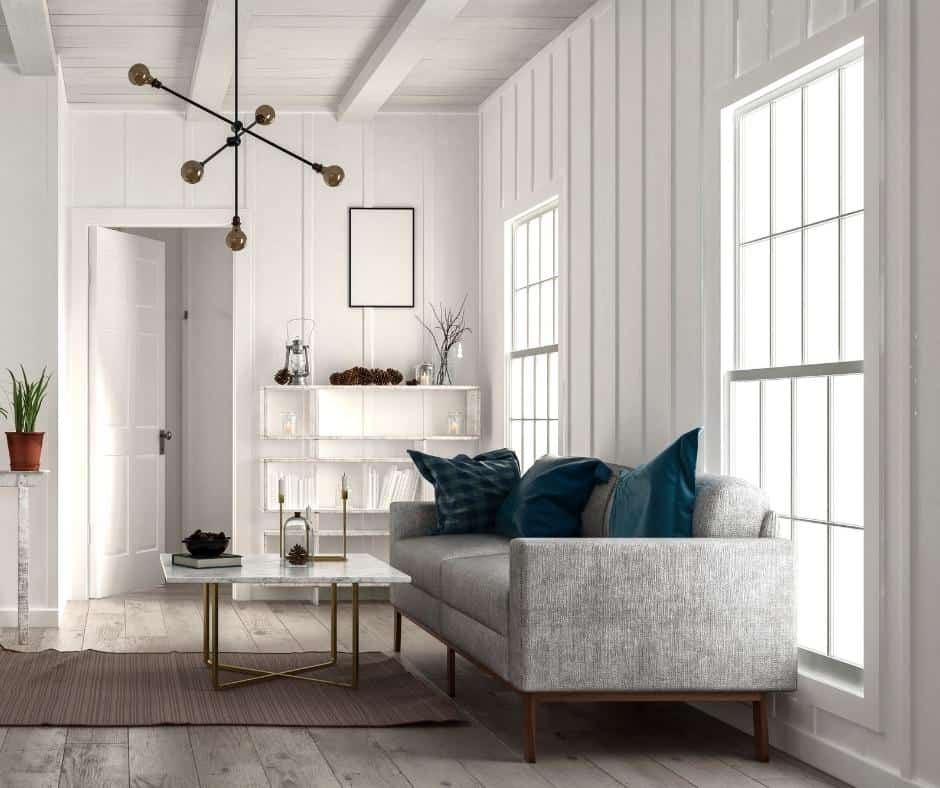 Living rooms vary widely in shape and size. There's no denying that this important room in the home should also be the largest room. On average, a 300 square feet living room gives you a lot of options. It allows for more elaborate design and furnishing. It also accommodates more people at one time.
Usually, a family room focuses on functionality alone. However, the living room combines both design and comfort, even if you have a medium-size or a small living room. With creative decor, you can make it comfortable for your visitors.