If there's one room in your house that you have to pay extra attention to when decorating and furnishing, it has to be the living room. This is where you'll entertain your guests and visitors, so you want to ensure the space is inviting.
While comfort should be your main concern when choosing the sofas and chairs for the living room, it shouldn't come at the cost of style. You would want your living room to have the right combination of both. We'll show you how to pick the right furniture for your living room.
In This Article We'll Discuss
What Should You Look for When Buying Living Room Furniture?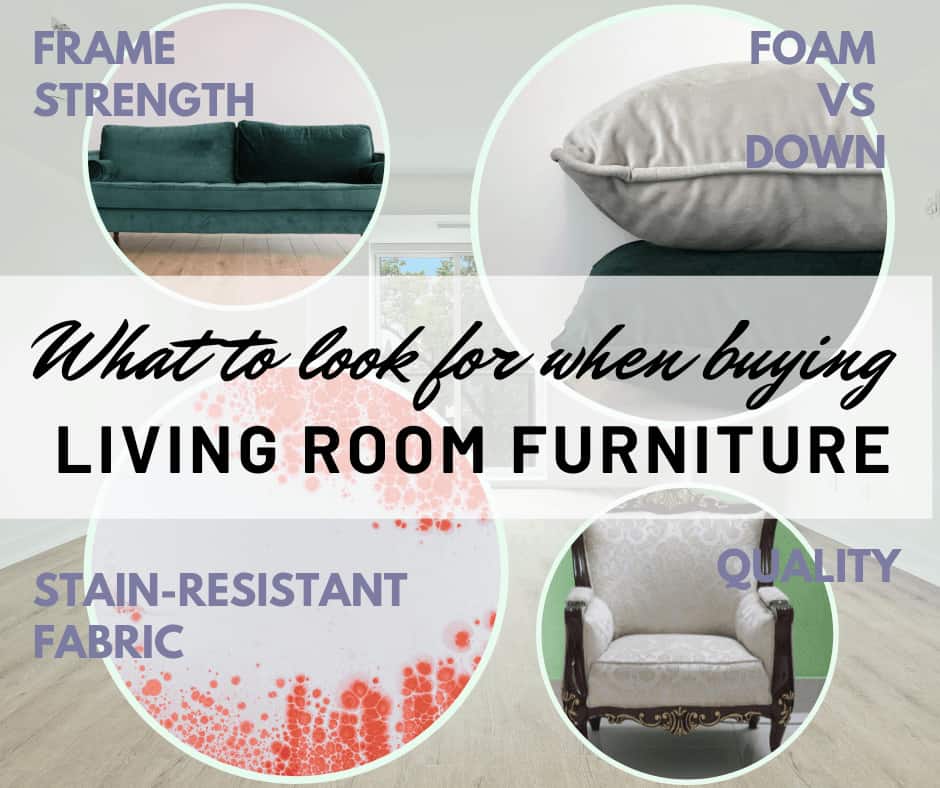 Even if you live alone, your living room should focus on comfort as well as style. You'll never know when you'll have people coming over. The last thing you want is to have your living room feel uninviting for your friends and family.
To avoid this, consider the following when buying living room furniture:
Frame Strength: Your sofas, settees, sectionals, and chairs will carry the weight of you and your guests for hours every single day. So, make sure you test the strength of the frame before buying the piece. Lift one leg six inches up. If the other leg stays on the floor, the frame is too weak.
Foam Over Down: Some people like down as a filling for their cushions. But, down is brittle and breaks down quickly. Foam, on the other hand, is more durable and gives you more comfort.
Stain-resistant Fabric: The cover of your sofa will see its fair share of snacks, liquids, and sweat as you go through your day and enjoy various activities in the living room. Make sure the fabric doesn't stain easily.
Quality Matters: It goes without saying that quality comes at a price. But, if you think of your living room furniture as a long-term investment, then choosing solid pieces will come naturally. High-quality furniture doesn't just mean more comfort, but more durability as well.
How to Make Sure Your Living Room Furniture is Coordinated/ Goes Together
Picking good quality, durable, and comfortable pieces of furniture for your living room is one thing. Making the whole room look coordinated and tied together is a different matter. This becomes a real issue if you decide on furnishing the living room one piece at a time.
By the time you're done, if you don't coordinate properly, the room won't look right. To avoid this, keep the following guidelines in mind:
Make a Plan: Before you set out picking the right furniture for your living room, take the time to measure the room and decide on the type of furniture you'll need. If the room has a regular geometrical shape, then measuring the length and width is enough. But if you have alcoves or recesses, measure those as well.
Basics First: Based on the size of the room, choose what kind of furniture will fit into it. The basics include a sofa, a coffee table, a side table, and an armchair. If the room is small, you might have to buy a loveseat instead of a sofa. And, you may need to go with comfortable pieces rather than elaborate and showy furniture.
Doors and Windows: When you make a floor plan, always consider the doorway and the windows in the room. You wouldn't want to clutter the living room with big pieces of furniture that block the windows or doorway.
Themes: Whether you're going to furnish the living room in one go or one piece at a time, you should choose a theme and stick with it. If you go with a modern theme, then all the pieces should reflect that theme. Don't buy a piece that doesn't fit into the theme you choose, no matter how much you love it.
Extras Come Last: When done with the basics, turn to the extra furniture. Provided you still have space in the room, choose chests, extra seats, or ottomans that fit the overall theme of the room.
How to Pick Living Room Furniture for a Small Living Room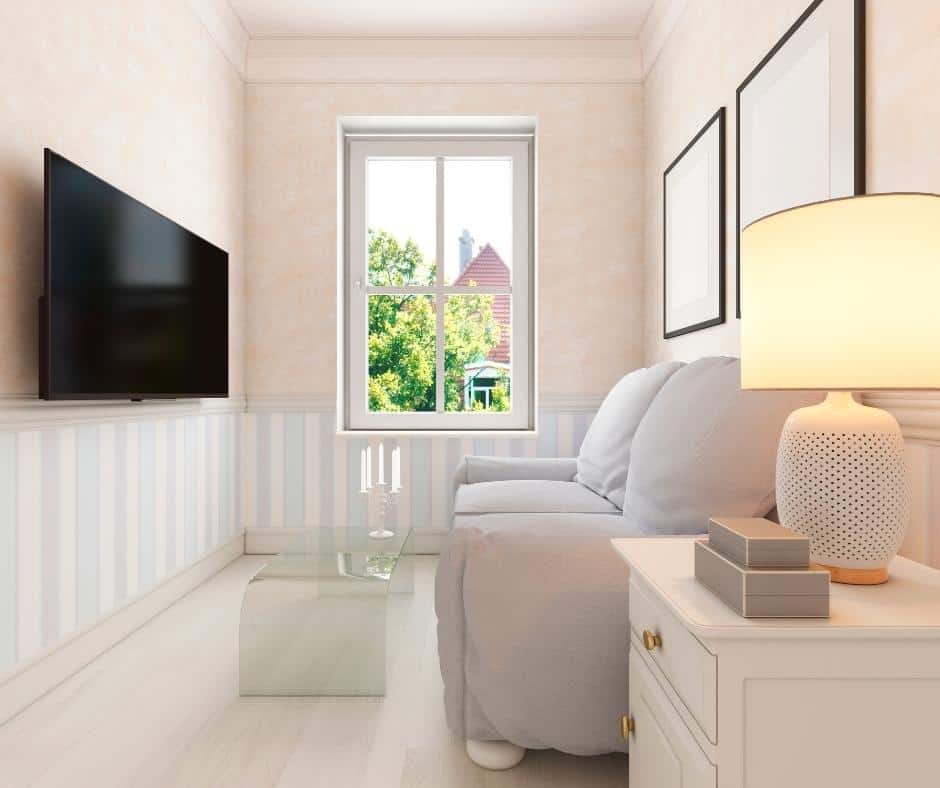 Naturally, the size of the living room is a major factor when it comes time to pick the furniture for that room. You might have the budget and inclination to go big, but a small room won't let that happen. This is why you always take measurements of the room first, then make a floor plan before you even decide on the theme of the room.
If your living room is small, then you would have to forego big pieces of furniture and focus on comfort instead. A minimalist theme will fit this type of room better and give you both style and comfort without limiting your mobility inside the room.
Some pieces of furniture won't fit in a small room. Sectionals are one good example of furniture you should avoid. Even a regular sofa might be too big for your room. So, replace it with a loveseat instead. The same goes for the side tables and coffee table. As for chests, ottomans, and other extra pieces, they have no place in a small room.
How to Pick Furniture for a Large Living Room
A large living room, on the other hand, gives you a lot of options. When size isn't an issue, you're only limited by your budget and your imagination. Sectionals and flat-top ottomans would make great additions to this room.
You can also choose any style you like. If you go with a modern theme, you will have more comfortable pieces with a sleek design.
Even traditional themes with their rolled arms and skirted bottoms will not crowd the large living room. Or, you could try a casual theme with its cozy and colorful patterns.
Conclusion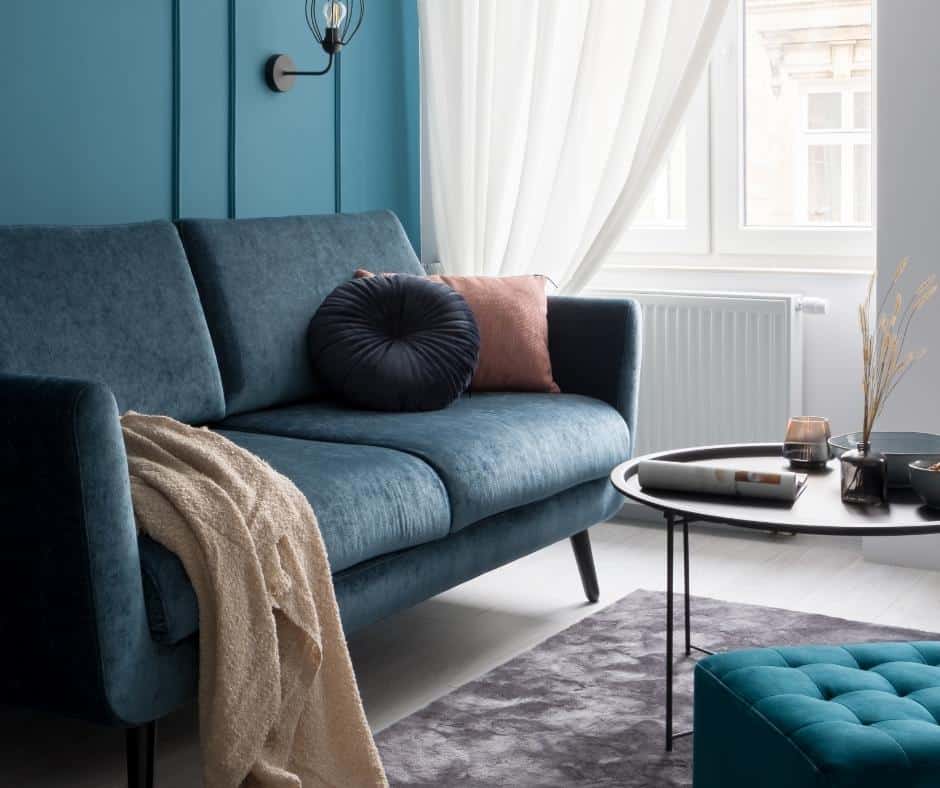 Your living room should have a balance between comfort and style. Before you start furnishing the room, take its measurements and account for any recesses or alcoves. Then, make a floor plan and visualize where each piece of furniture will go.
This will make it easier for you to settle on a theme that reflects your tastes and goes well with the size and architecture of the room.
Always start with the basics— a sofa, armchair, coffee table, and side table. Then, you can move on to adding extra pieces such as an ottoman, a chest, or extra seating.