Putting up a poster is a unique way to add your personal taste to a room. You can make a statement or just add decorative art that speaks about you and what's important to you. Whatever your reason there are some things you need to consider before put your poster on the wall.
To hang a poster you need to consider which method you will use to hang it. If it is a poster you don't plan on reusing and you want the easiest method there are a few ways to put it up using various adhesive materials. If you want a more decorative touch you can consider framing the poster as well. We will walk you through in details on both methods and the steps you need to take.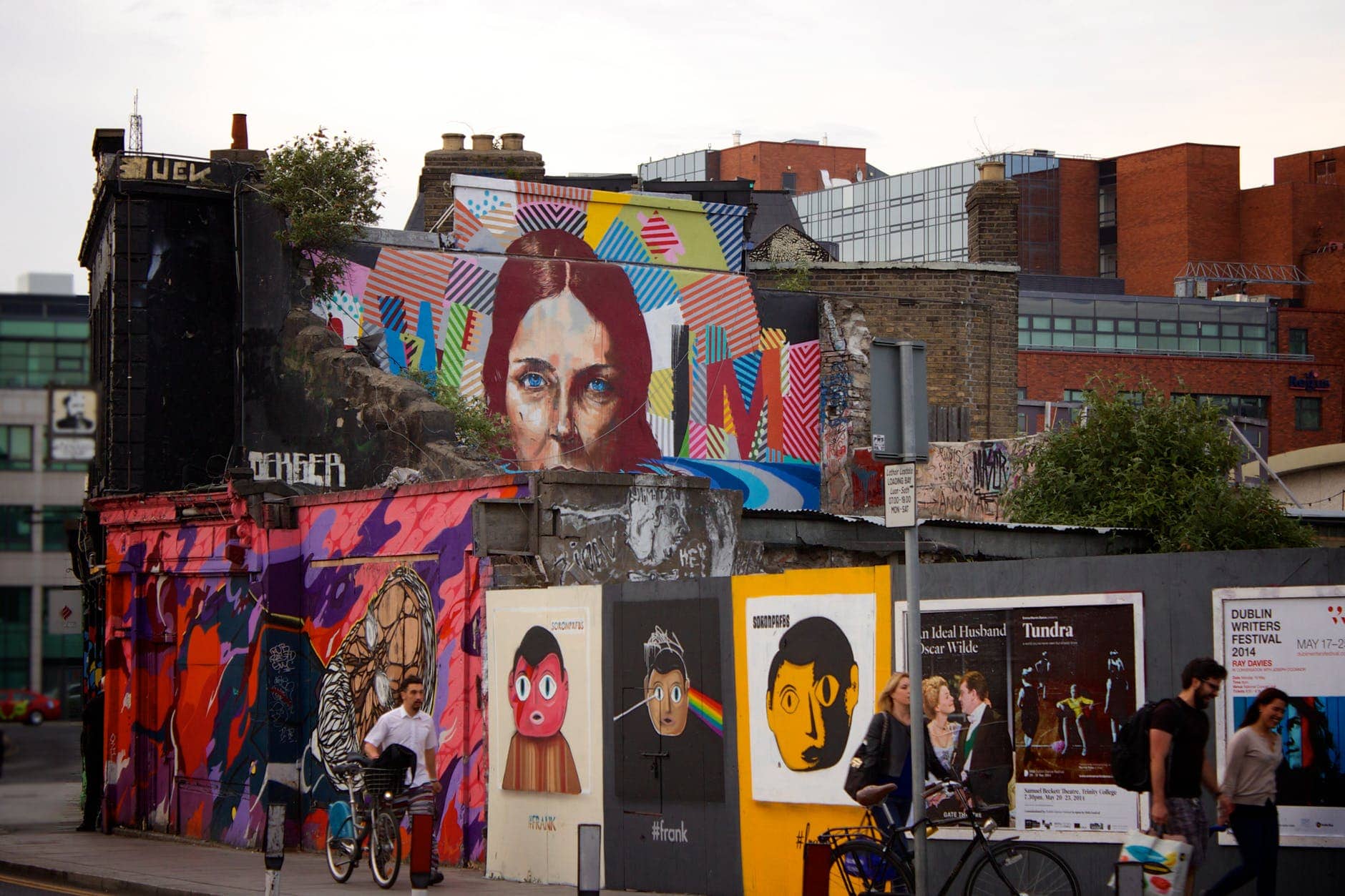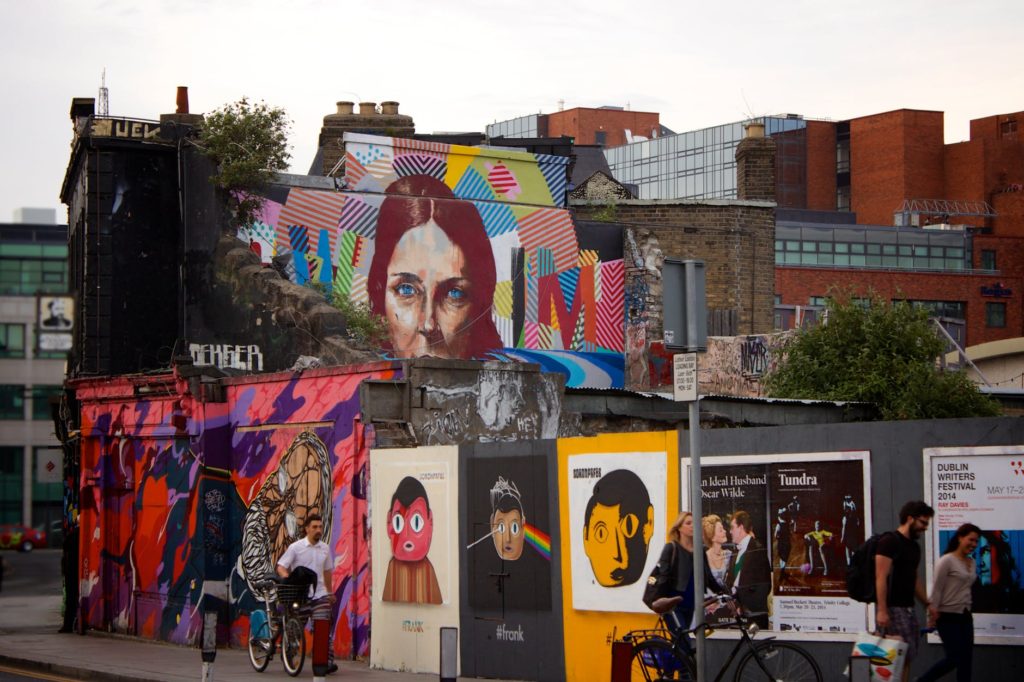 Whichever method you chose make sure you always wash your hands before putting the poster up. It's easy to get smudges on the usually high gloss materials posters are made of.
Next, make sure to clean the wall. If you chose to use an adhesive material it will make sure it sticks. A dirty wall will prevent the poster from staying up.
If you're using an adhesive material, lay the poster flat facing down on a surface to put the adhesive on.
When hanging the poster typically 57-60 inches from the floor is where the poster should hang from. If you have furniture underneath it then 7-10 inches should be the gap above the furniture between the poster. This prevents it from look odd by being too close or too far away.
Recommended Read: The Standard Frame Sizes For Pictures, Photos And Art You Should Know About
In This Article We'll Discuss
How to hang a poster on a wall without a frame
Method 1
With some papers clips, tape, and magnets you can handle a poster to most surfaces. This method is ideal for lighters posters without frames. All you have to do is tape 4 paper clips to the wall. They should be measured out to 4 corners of your poster. Put the poster on the wall and then use the magnets to hold it on place to where the magnets are on the wall.
Method 2
The least expensive way to hang a poster is by using good old tape. It's practical, fast, and almost everyone has tape lying around the house. It might not look the best but it's easy. Double sided tape works well so that it doesn't show.
Tip: You can roll the tape up and just stick it from the back so it doesn't show if you don't have double sided tape.
Method 3
If your poster is framed and heavier then you want to stick to using at least command strips. They can hold up a light to medium framed poster. If you want something that'll last longer than tape this is a better option.
Method 4
Magnetic poster/art hangers are a way to hang posters that looks better than the other methods. It's more expensive but worth it if you want a nicer presentation. Hanging posters with tape and command strips is usually reserved for children's rooms and class rooms.
Magnetic poster hangers are definitely our favorite way to do this. Make sure you get one that works well for your posters thickness. Some come with weak magnets and the poster will fall off over time.
How To Frame A Poster
Framing a poster is a good way to prevent is from getting damaged and preserving it for a long time. It'll also give more attention to the poster and add a decorative touch. It just tak a few simple steps to have a nicely framed poster on your wall!
Are you going to use a mat with your poster?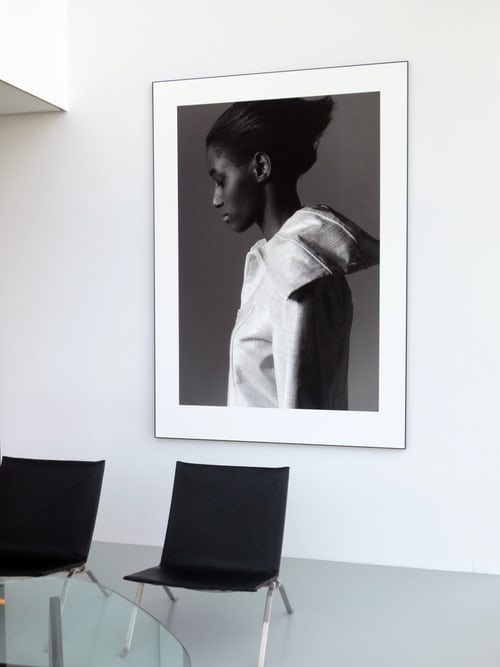 It's not something that is necessary but can take the poster up even more on the formal scale. It'll also let you accent the colors in the poster.
It's completely up to you and optional adding a mat.
If you do add a mat make sure to pick something that will go everything, the frame, the poster, and the wall you are hanging it from. The easiest and most common color choice is white.
Black and white pictures work with cool tones, white, grays, or even a black mat. Make sure the mat isn't lighter than the lightest color in the picture or darker than the darkest colors.
Where will you put your poster?
It's a good idea to decide this before selecting the frame. If you know the color scheme and decor style of the location it'll help in the frame selection process. It may be fine in some decor style to put a poster on a wall without a frame or mat. Other decor styles will call for a more formal touch like a modern living room. Are you going for farmhouse or shabby chic? Then a distressed wood or vintage frame may be more appropriate.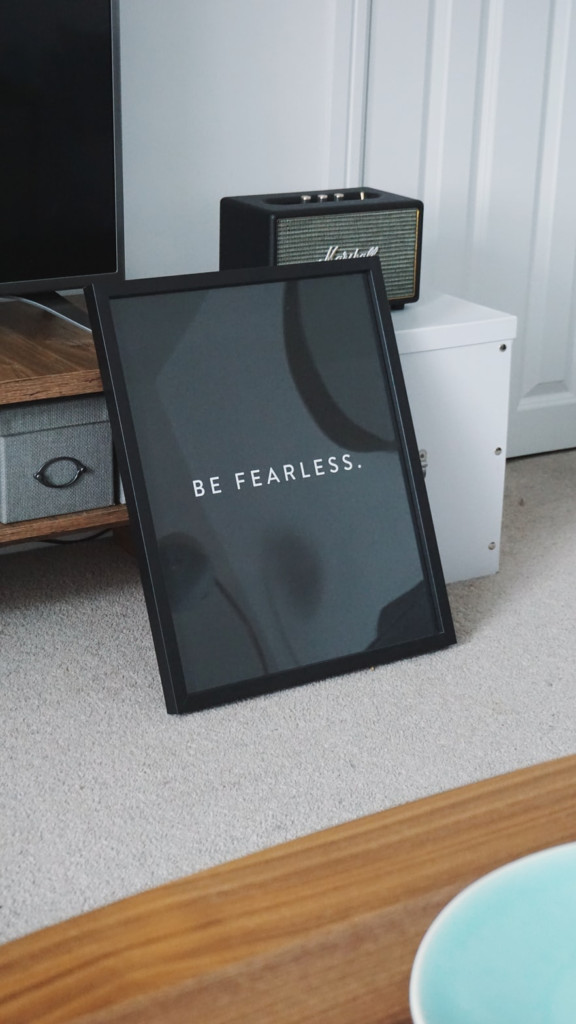 Next, measure your posters width and thickness. Some frames only allow for very thin posters and if you're using a thicker or laminated poster make sure the frame can accommodate it. Also, if using a mat make sure to include it's thickness as well and include it.
Chose a frame that is larger than the poster if using a mat so it can show. It needs to accommodate the poster and the mat as well.
Make sure the frame you chose matches the room you are putting it in. Wooden frames can look more sophisticated, distressed wood goes with many current styles, and metal frames look modern or appropriate for offices.
If framing a large poster it may be a good ideas to considering a thin frame. The large sizes of the posters tend to go well with a thin frame. Also, consider magnetic poster frames that only cover the top and bottom edges of the poster.
If you're on a budget consider going to your local thrift store. Large frames can get quite expensive and they usually have frames laying around. You can always paint the wood or poster frame material to make it match the color you want.
Conclusion
After reading this guide you should know everything you have to about hanging a poster with or without a frame. In general it's pretty easy to put a poster on a wall. Some tips to remember
Using adhesive directly on a poster is best if you don't plan on reusing it. Taking it off the wall will usually damage the poster
If you're trying to save on a poster frame visit your local thrift store. They usually have frames and you can spray paint the frame to the color of your liking.
Make sure the frame you select is appropriate for the thickness of the poster
Magnetic poster frames are a unique way to hang posters but make sure the one you chose is strong enough for the poster width you are using
Make sure the poster and frame go with the decor around it. Distressed wood is more appropriate with farmhouse, shabby chic, and boho decor. Metal frames go with modern, mid-century, and office decor styles for example.
Do you feel ready to hang your poster and pick a frame?