A dresser on its own— no matter how beautiful— can feel like a lonely piece of furniture when it's not accompanied by anything. Do you have a dresser that feels too plain or an old dresser that needs some pizazz to make it more stylish? Styling a mirror over a dresser is a great way to brighten up your space and to spice up an old or plain dresser.
In This Article We'll Discuss
How Big Should a Mirror Over a Dresser Be?
The first thing you want to think about is size. Remember that the dresser is the focal point of the room. While the mirror will enhance the function and style of the space, it's a secondary piece.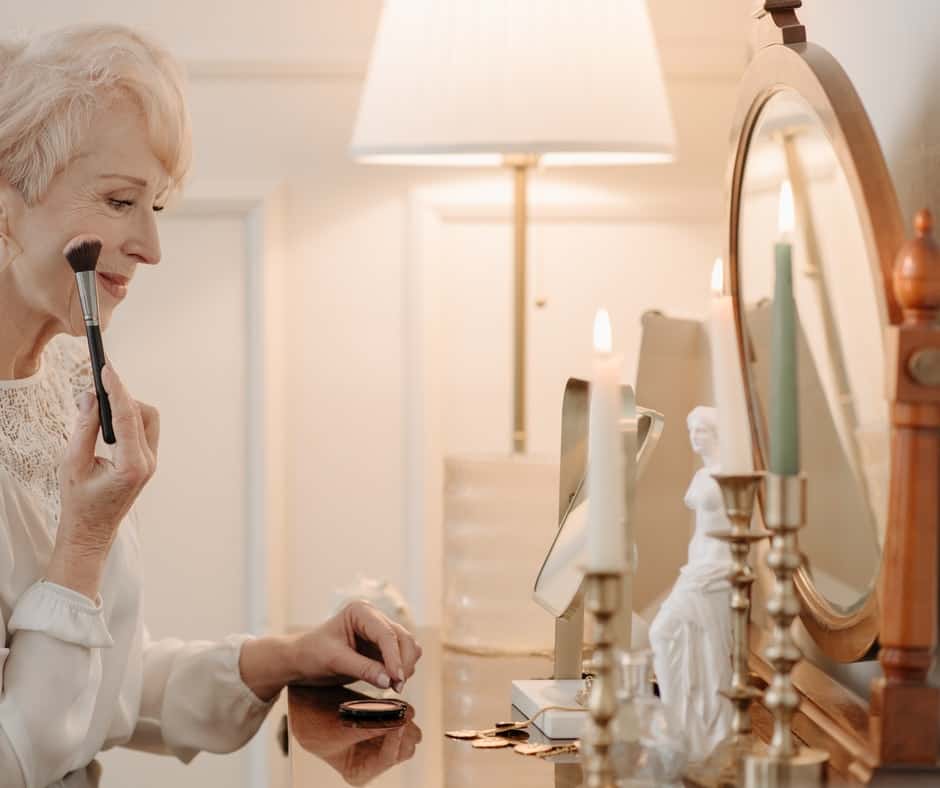 Here are some things to think about when it comes to mirror size:
1. The dresser should always be bigger than the mirror. A mirror shouldn't be any bigger than two-thirds the length of the dresser, and three-quarters the height of the dresser. The different sizes create balance and visual interest.
2. Remember to hang the mirror only four to eight inches above a dresser that's 35 inches high, or 12 inches above a shorter dresser. By hanging your mirror at the right height, you'll be able to make your space feel bigger.
3. Choose a large mirror if you want the space to feel bigger. In addition, a large mirror will take the attention away from a simple dresser.
4. If you just want to compliment the pieces you already have, rather than draw attention away from them, you should choose a small mirror. If you have a unique dresser, or wall hangings that you love, then just add in a small and simple mirror to brighten the space up.
Should You Put a Mirror Above Your Dresser?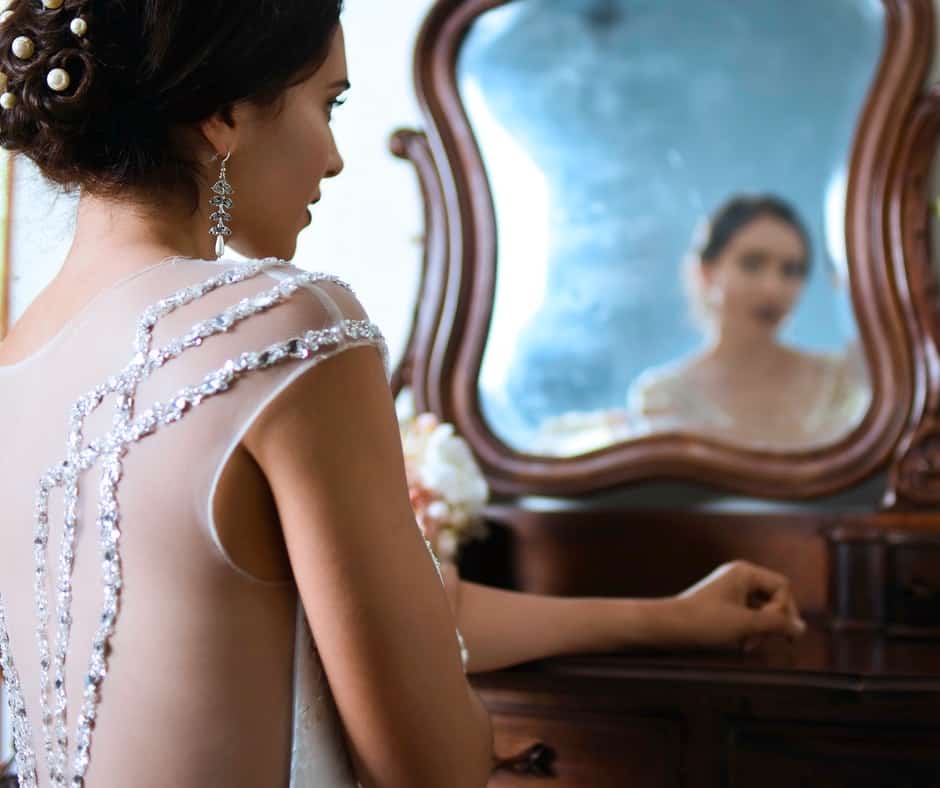 Dressers used to always come with mirrors, but it's a lot less common now. The benefit of that is you can decorate your dresser in any way you want.
A mirror is the best way to enhance the look of your dresser because it's decorative and functional. It's also a simple way to add personality to your room.
A mirror is a fairly neutral decoration. But, as soon as you add a frame or a shape, it will bring your space to life. Mirrors also reflect all the light in the room and will make the space feel larger.
What is the Mirror on Top of a Dresser Called?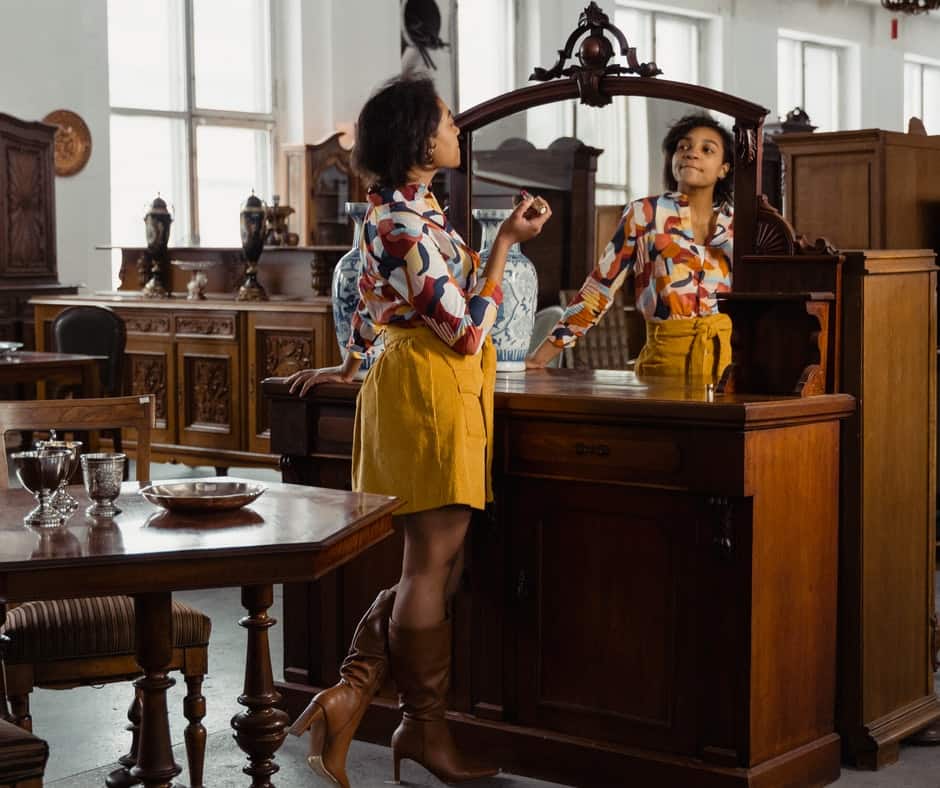 When a mirror is on top of a dresser the whole piece is usually called a vanity. However, vanities traditionally have only one to two sets of drawers instead of three to four.
Another name for a dresser with a mirror is a bureau. The difference between the two is that a vanity mirror tends to be at sitting height while a bureau mirror is meant to be used while you're standing up.
5 Mirror Over Dresser Ideas a Decorator Would Use
How to Place a Square Mirror Over a Dresser
A square mirror can be hard to style with a dresser because the shapes are so similar.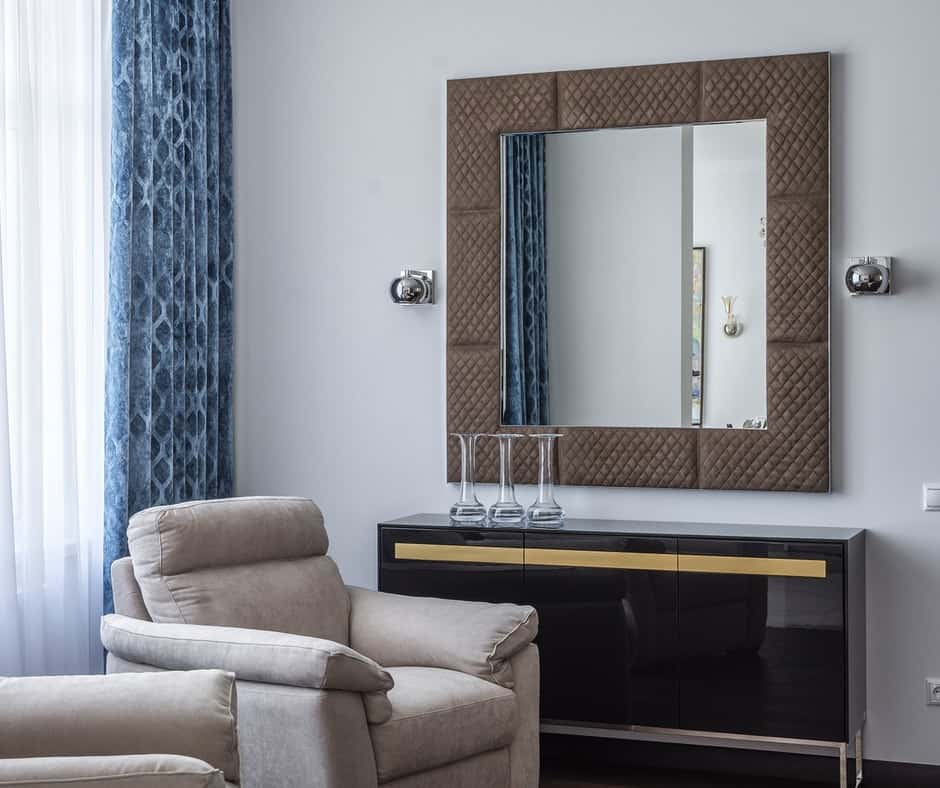 The rigid edges of both pieces can feel traditional or boring to people who want more visual interest. But, there are ways to create that interest:
1. Choose a square mirror that matches your dresser and place it on top of the dresser for a clean traditional aesthetic.
2. Choose a square mirror with an interesting frame, color, or texture to offset its similarities with the dresser. Hang the square mirror above the dresser for a modern twist on a traditional look.
How to Place a Round Mirror Over a Dresser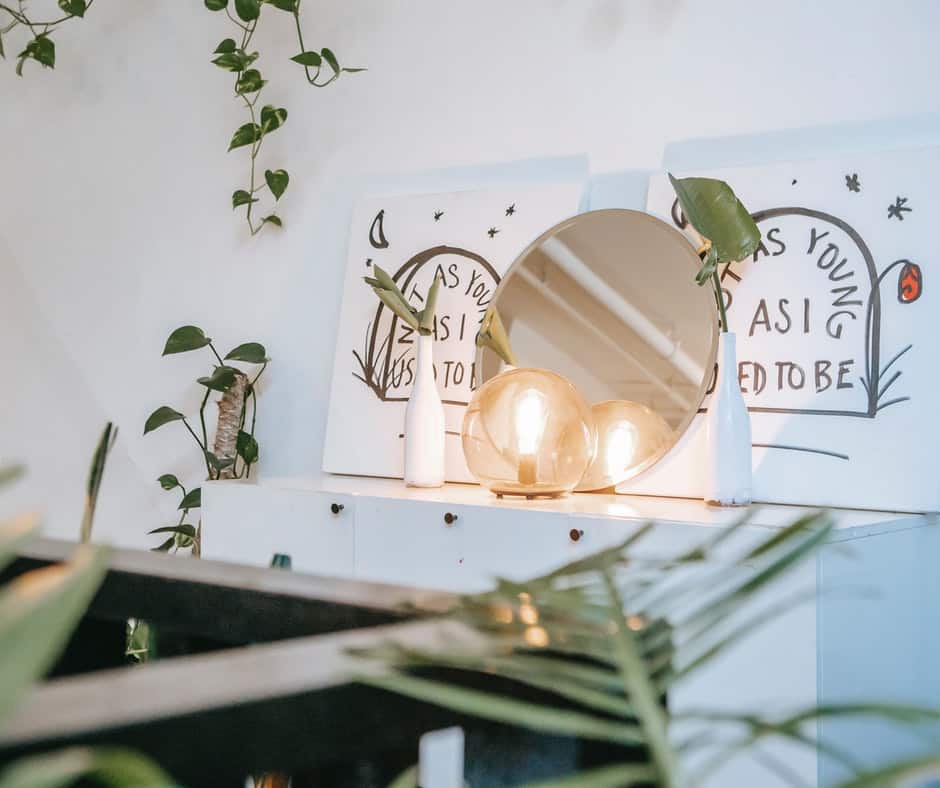 In spaces with sharp angles, you can use round mirrors to add style to the space. Too many sharp angles can make a space feel formal. Add in some softer shapes to add warmth and interest to a space.
3. Small round mirrors can be centered over the dresser with wall hangings or photos on either side for balance. You can also set the mirror off-center with tall plants, candles, or a diffuser on the dresser to balance the look.
4. Use a large round mirror, like a sunburst or tiled mirror, to spice up your space. Center it above the dresser with only very few simple accents on the dresser so it doesn't look cluttered.
How to Place a Rectangular Mirror Over a Dresser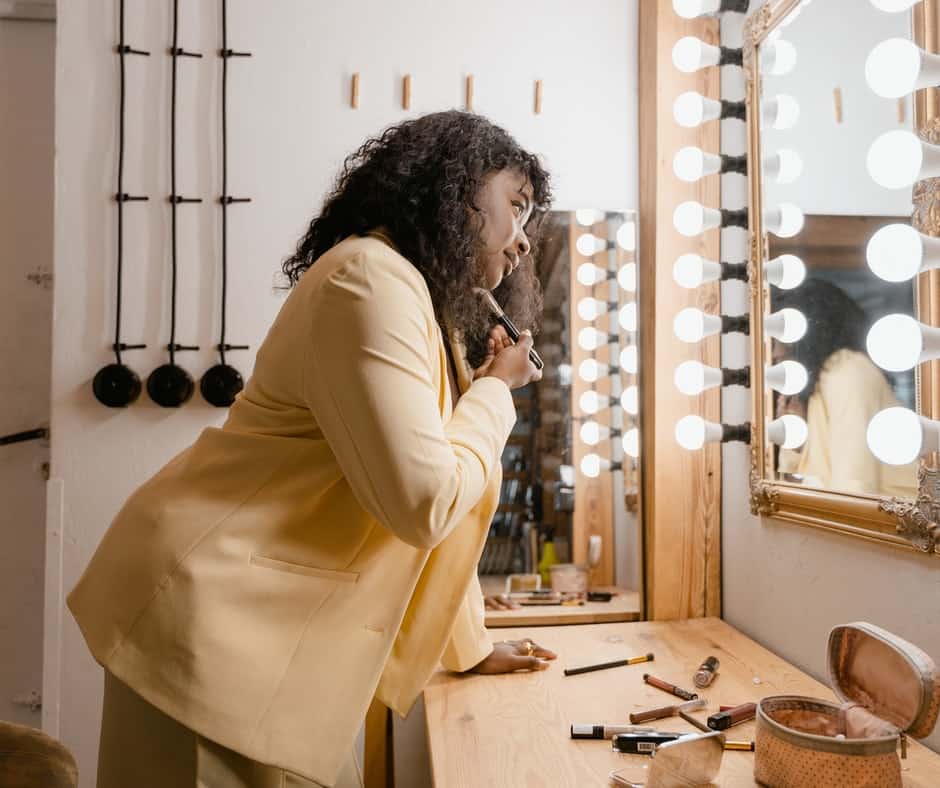 Rectangular mirrors are very fun. They add length or height to a room depending on how you place them.
5. Place a rectangular mirror horizontally over a dresser for the most balance. Make sure it is about a third of the height of the dresser or it will look too small. The mirror should also be two-thirds to three-quarters the length of the dresser. If it's any larger, the mirror will overpower the space.
Conclusion
A well-chosen mirror that has a frame and shape that suits your style will complement your dresser and enhance the decor in your room. Remember that the mirror itself is a neutral piece; it's the frame size and style that sets the tone. Whether your look is rustic, bohemian, or elegant, the right mirror will add depth to your space.
The mirror over dresser combo is going to make your dresser stand out, make it more functional, and set a whole mood in your room. Play around and choose a mirror that complements your dresser and your style.