Are you looking to decorate a bedroom with a rustic feel? Rustic decor adds warmth and makes bedrooms feel inviting and comfortable. Check out the questions we help answer below to find out how you can create a perfect rustic bedroom.
In This Article We'll Discuss
Defining Rustic Bedroom Decor
Rustic bedroom decor reflects elements of nature and the great outdoors. By using natural materials such as wood and leather, or natural fibers such as jute and sisal, you can create a space that looks and feels rustic. Rustic decor is associated with a warm and cozy feeling due to its connection to nature and our environment.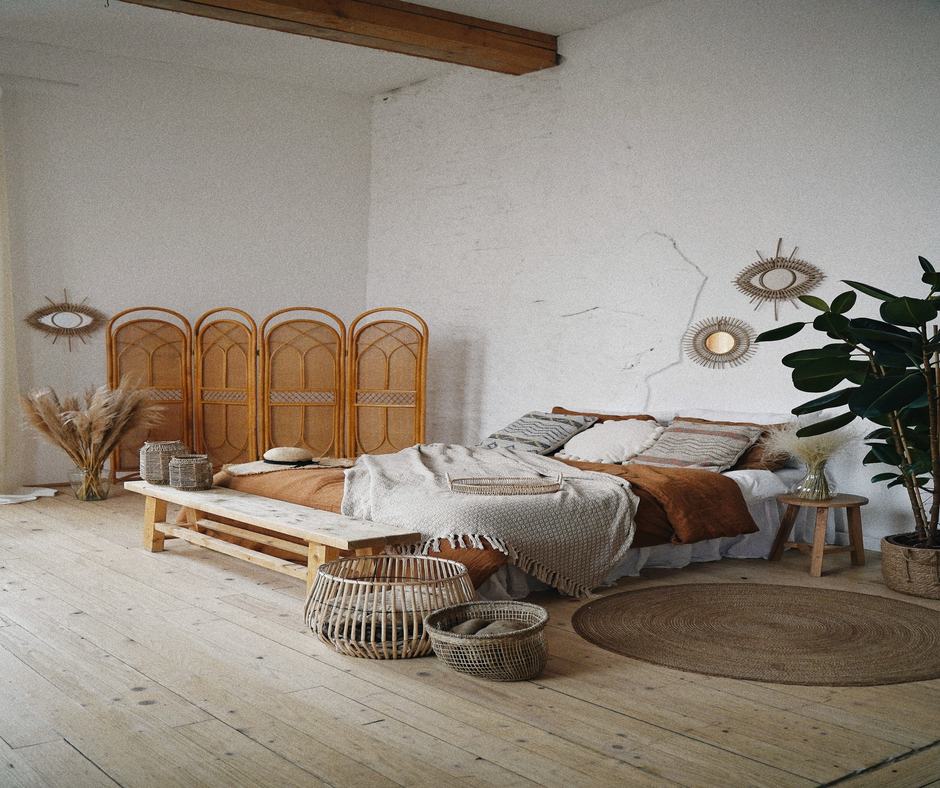 Rustic decor can fall on a spectrum from detailed decor and flair, to full-blown woodsy and outdoorsy. Rustic bedrooms are common in touristy areas that like to highlight their natural beauty such as the Appalachian Mountains, the Rocky Mountains and deserts out West. All of these regions promote being outside and the decor reflects their rustic character.
However, not all rustic bedrooms are in remote areas. There's been a recent integration of rustic flair into modern and traditional homes.
Since rustic decor tends to soften a space, you can also find solid wood slab pieces paired with a more modern or traditional style. This is referred to as "urban rustic" or "modern mountain" looks.
What is a Rustic Bedroom?
Rustic bedrooms should feature natural wood and other natural materials. They can also include vintage or old-fashioned relics such as antique furniture or special keepsakes from family members. Some examples of this are a vintage telephone or record player, or even an antique metal coca cola sign that has rusted over the decades.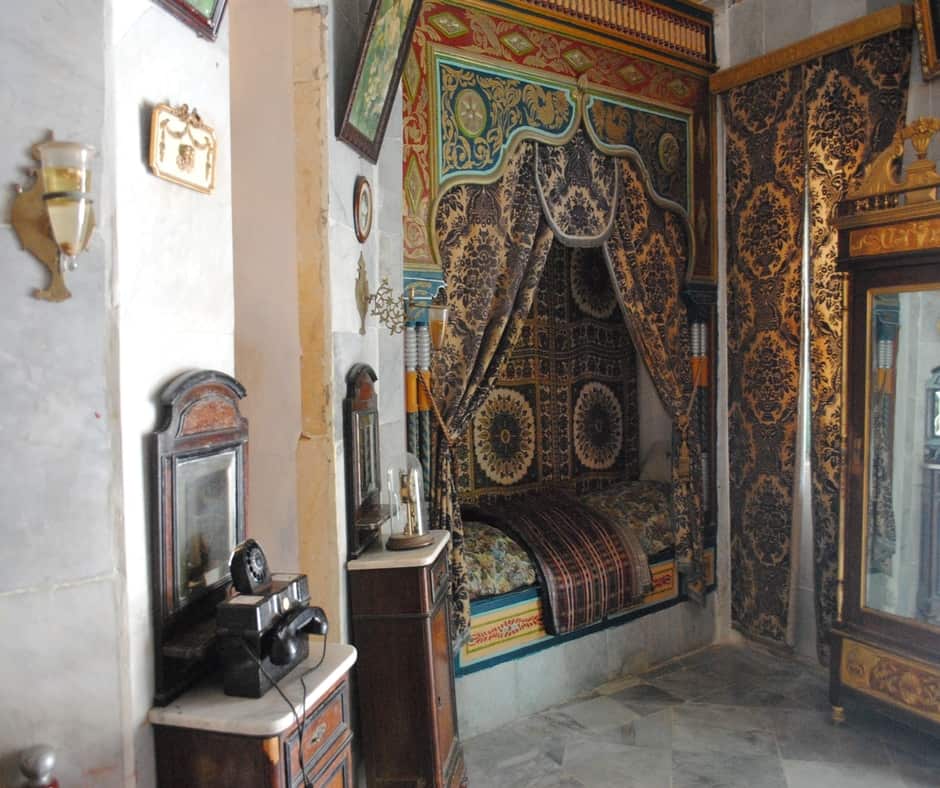 An essential element in a rustic bedroom is the furniture. Vintage or antique bed frames are perfectly suited for a rustic bedroom. If you are looking to buy new furniture, consider a log or solid wood slab bed.
What is Rustic Furniture?
Vintage furniture can be rustic, especially if it's natural wood. The color doesn't matter much— it can range from a natural clear stain to a dark, rich brown, or red stain. The key is being able to see the wood grain through the stain. The natural wood grain will add an element of warmth, depth, and character to the furniture and the bedroom.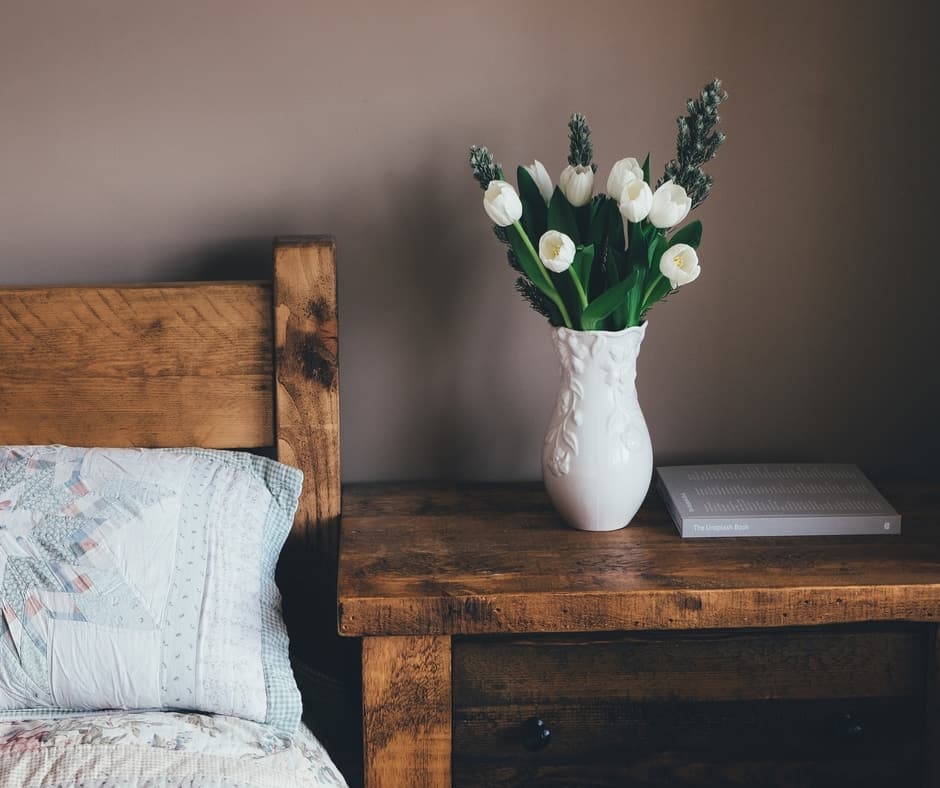 You can also refinish and paint your furniture to give it a rustic look. You can go with an off-white, gray, black, or even a muted color. A great way to make repainted furniture look rustic is to distress it or give it a washed look. This will make your pieces look old and full of character.
You can purchase new rustic furniture from many retailers. This often includes log beds, solid wood poster beds, bedroom sets with a combination of wood and metal accents, wood slab beds, or even a wrought iron bed paired with natural wood nightstands.
Depending on your taste, you can find a range of rustic furniture colors and wood types. If you are shopping locally, you'll find furniture made with wood local to that region.
So, on the East coast, you can expect oak, maple, and black walnut. On the West coast, you'll find aspen, birch and redwood rustic bedroom furniture.
How Can I Make My Room More Rustic?
Start with color– look for warm and natural color tones. Try to use light browns and grays so you have plenty of neutrals.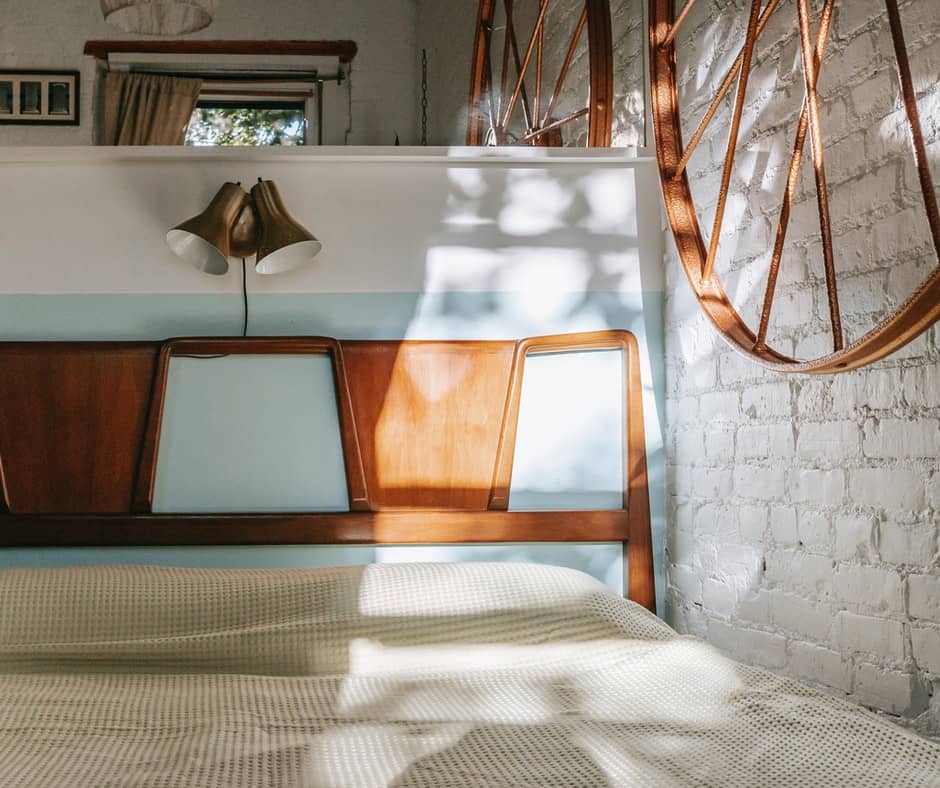 Adding other natural materials like solid wood furniture will start to bring in that rustic feeling and look. You can also try adding jute rugs or cowhides. When selecting your decor, stay away from bright colors or modern pieces with clean lines.
What Wall Colors Work Well in a Rustic Bedroom?
Stick to natural colors or muted tones, such as:
Taupe
Light gray
Sage green
Clay
Eggshell
If you'd like a little more character on the walls, consider a lightly patterned wallpaper. You can go for a natural plant or tree-themed wallpaper, you can create a faux pallet board wall, or you can use brick wall textured wallpaper.
Adding a shiplap or tongue and groove wall to your bedroom as an accent wall will highlight the rustic character. You can paint and distress both or leave the tongue and groove natural.
A final option is staining the tongue and groove light or dark. Either option will allow the wood grain to show through and would make for a great wall accent.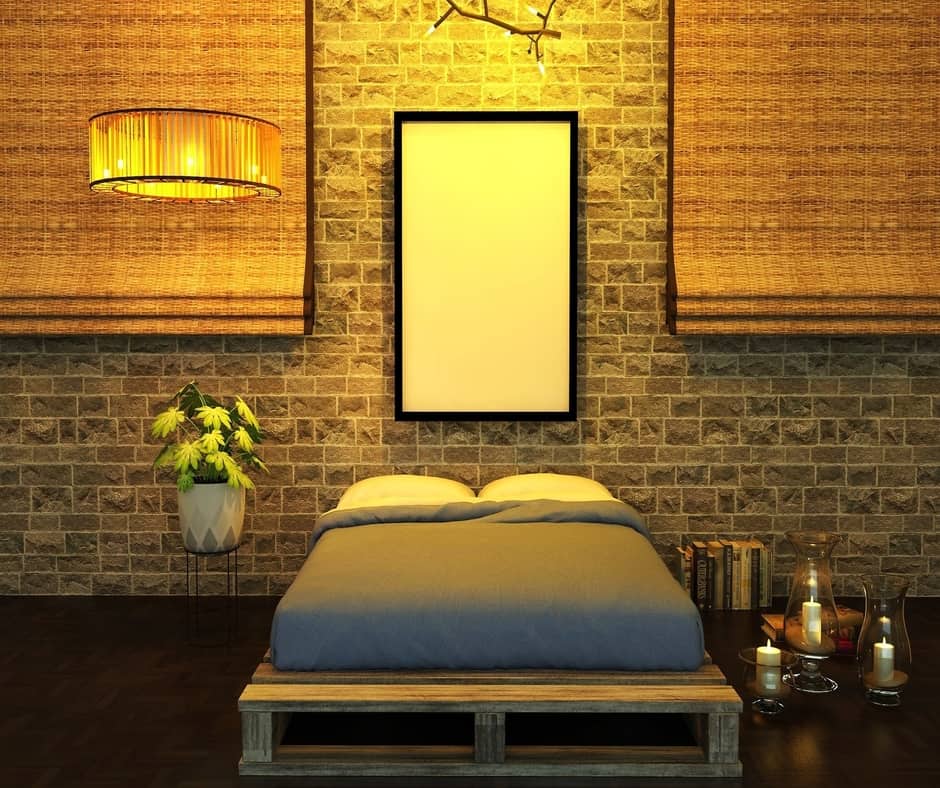 Will Rustic Decor Make My Bedroom Feel Warmer?
Creating a rustic space will add warmth to your bedroom. The natural elements and warm colors are guaranteed to make your space feel cozy and comfortable. When you think of going to a cabin in the woods, you think of coziness and warmth. That's because cabins are decorated in rustic themes.
You can add extra warmth to your space by adding texture. Choosing a high pile rug or cowhide will add texture to the floor. Hanging natural canvas artwork with a wooden frame will bring in the natural element of wood and the softness of the painted canvas.
Ideas for Decorating a Rustic Bedroom
Start by picking a theme that you want to decorate your bedroom around. Some options include a wildlife motif, a plant and tree motif, or a vintage look. See some ideas below for pieces that can help you create a rustic space in those themes:
Rustic with Wildlife Flair
To create a space with wildlife flair, use a cowhide or southwestern rug. Add a natural wood slat bed or an aspen log bed to include the warmth and character of natural wood, then cover it with a wildlife quilt. A framed bear canvas or a collection of varied wildlife poster prints will be great artwork for the space.
Natural Rustic with Focus on Plants and Trees
A combination of wood and metal furniture with a black and white tree comforter will add a rustic yet modern element to your space. Keep the focus on plants and trees with a printed tree rug and add plenty of natural or artificial potted plants to the room.
Rustic Vintage
A metal bed frame with solid colored bedding or a patchwork quilt will lay the groundwork for a rustic vintage space. You'll want to use family heirlooms or find some unique antiques to add character to the space. Antiques are one of the best ways to create a rustic vintage space, so keep your eyes open when shopping around for an old sleigh or metal sign.
Conclusion
Furniture, rugs, bedding and artwork will add or take away rustic character from your bedroom. Make sure that these pieces all work together and flow with the theme you have chosen. Always stick to your color palette and try to find pieces that offer warmth and unique character.