A daybed is a strange mix of furniture used for sleeping as well as sitting. Are you a little confused? Don't worry, I'll walk you through the ins and outs of daybeds.
First things first, they are a mix of couch, bed, and chaise lounge. They have three sides and are multipurpose, allowing both sleeping and sitting.
In This Article We'll Discuss
What is a Daybed?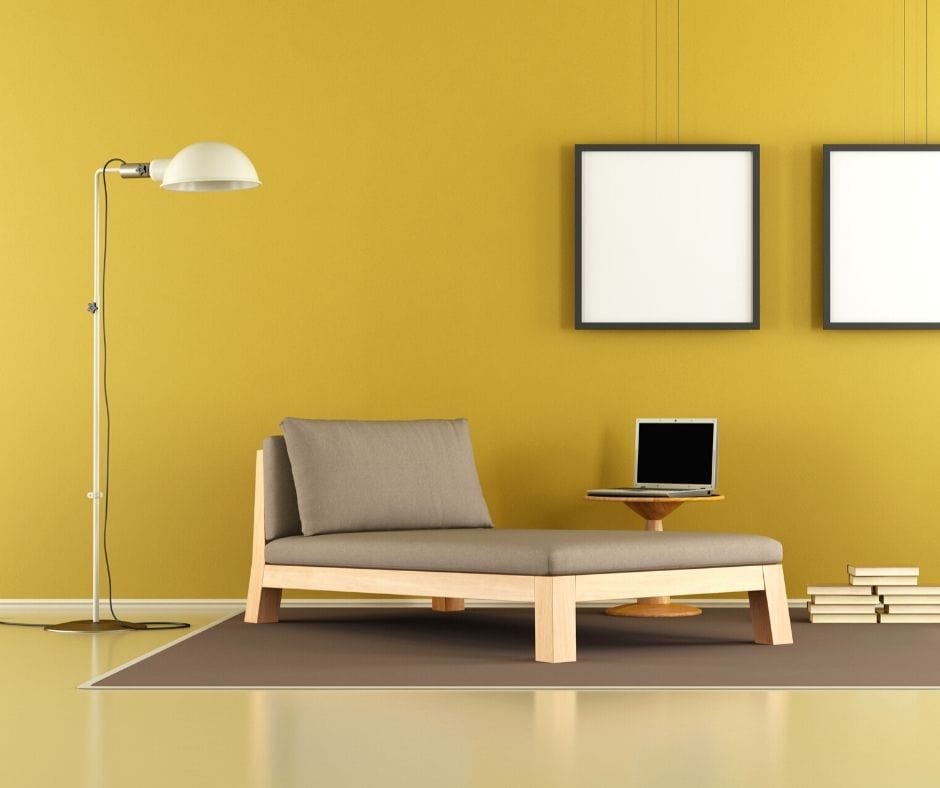 A daybed is a cross between a couch and a bed. They are traditionally quite small and made to accommodate a twin size mattress. This sized mattress typically measures 75 inches long x 38 inches wide.
A daybed has three sides, which makes them look like a couch. However, instead of cushions, they have a larger mattress.
Manufacturers make the majority of daybeds from metal or wood. They also have a support structure to hold the mattress. Wires run across the base of the daybed, providing a rest upon which the mattress can lay.
If you don't have lots of space, daybeds are the perfect option for seating. They are smaller than traditional couches, meaning you can fit them almost anywhere.
If you have a guest overnight, you can make a daybed into a sleeping space. That means you'll be able to house someone on the daybed. It is also common to use a daybed as an alternative, cheaper, option for kids beds.
Are Daybeds Good for Everyday Use?
Given that they are smaller than most couches, daybeds aren't great at seating many people at once. However, if it is just for yourself or a low number of people, daybeds can be a great seating option.
The daybed normally functions as an everyday seating area for your home. Considering you can also use it as a bed, this becomes a useful multipurpose tool. During the day, you can use it for sitting and relaxing. Then, during the night, you can use it as a bed to sleep in.
The combination of two distinct pieces of furniture into one saves space and money.
Can you use a Daybed as a Couch?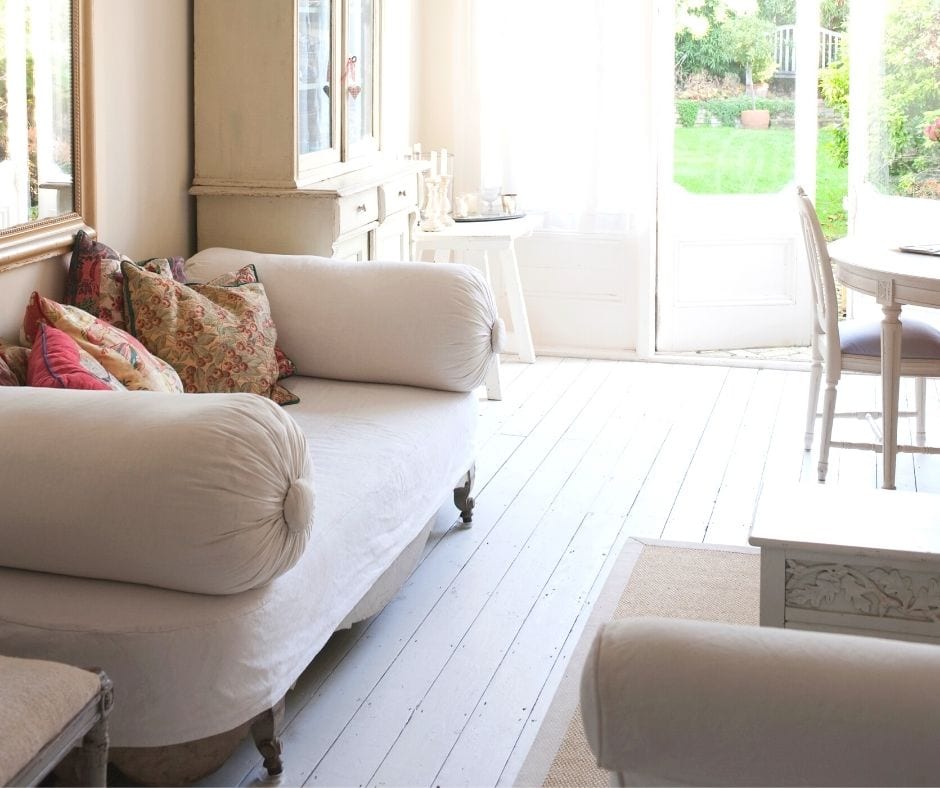 Yes! You can absolutely use a daybed as a couch. It is large enough to seat one or two people. If you move towards the back of the furniture, you may be able to get even more people on. The shape of the daybed also allows for lying down, meaning you can get comfy while you use the daybed.
However, they do not offer the same size as normal couches. This means that if you're looking to get more people on the sofa, this might not be for you.
The depth of the daybed also makes the piece of furniture feel very casual, as you can move into it. This depth means it can be uncomfortable to sit upon one with people you don't know well.
Especially if you're pressed for space, a daybed can be a fantastic replacement for a couch.
Daybed vs Futon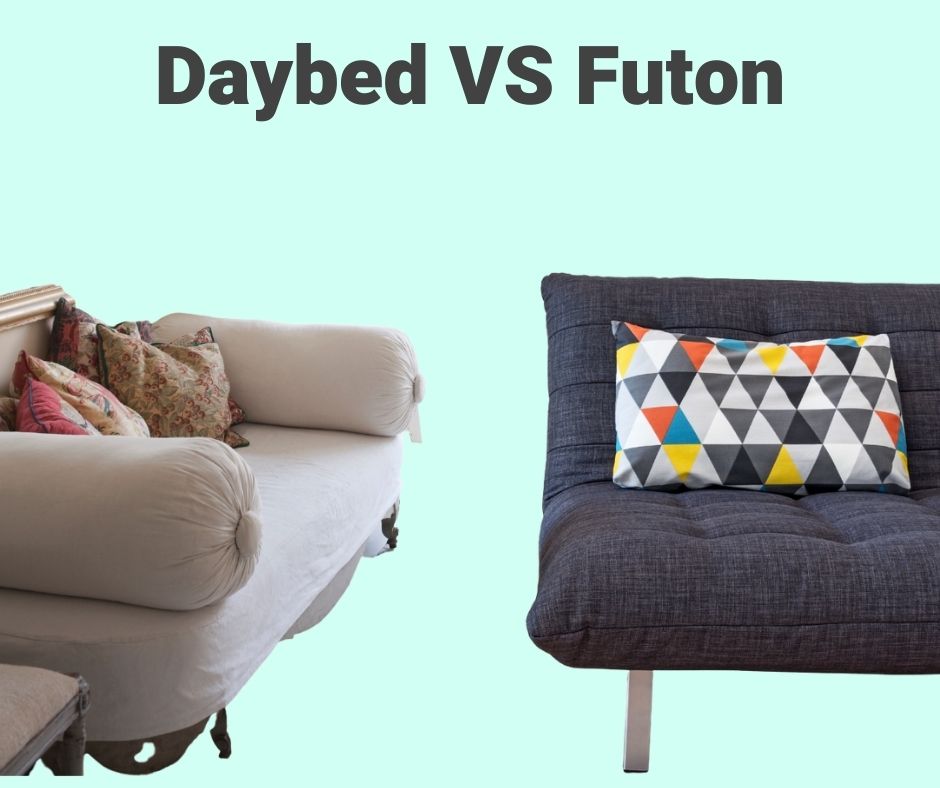 A big difference between these two styles of furniture is seating comfort. Futon mattresses are normally a lot harder. That makes sleeping on them less comfortable. However, this extra support can make sitting much more comfortable.
On the other hand, a daybed mattress is slightly softer. This makes sleeping on a daybed much more enjoyable. If you don't like soft cushions, sitting on these can be less comfortable than a futon.
Another difference that makes sitting on a futon comfier is that backing. Manufacturers design futons for sitting, and so they have a hard backing of pillows. These give structure, matching the design of a traditional couch. However, manufacturers design daybeds with a higher railing to hold pillows. That means there may not be a sturdy place to support your back.
If you're looking for something to replace a couch, a futon is probably the way to go. However, if you want something that walks the line between bed and couch, a daybed is the one to go for.
The general consensus is that futons are better to sit on, while daybeds are better to sleep on. Depending on your needs, what works for you will change.
What Size Mattress is Used for a Daybed?
You can now get a daybed in almost any size. You measure each daybed size using bed mattress measurements. The most common of these are Twin, which measures 39 inches by 75 inches. The second most common daybed size is Narrow Twin, which measures 30 inches by 75 inches.
Although slightly rarer, you can also get daybeds in Twin xl, Full, and Queen. A Twin xl measures 39 inches by 80 inches. A Full measures 54 inches by 75 inches. Finally, a Queen measures 60 inches by 80 inches.
They name every daybed you buy after the mattress that fits on top of them. So, if you're not sure what size mattress to buy, it should be in the title of the product.
How Much do Daybeds Cost?
The price of daybeds can vary incredibly. If you start with a smaller size, you can get a daybed for as little as $100. However, most daybeds fall into the range of $100-400, depending on size and quality.
If you're looking for an online retailer, try Amazon. They have plenty of options at low prices.
How do you Use a Daybed in a Living Room?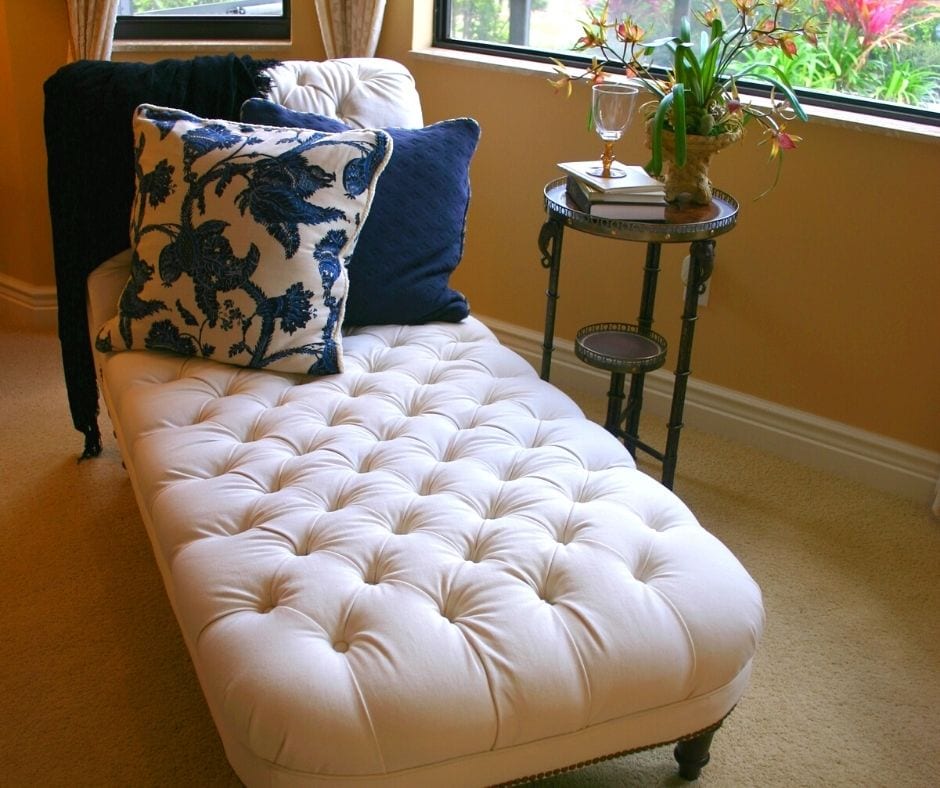 On their own, daybeds don't make much impact. However, when you consider the theme of your living space, a daybed can be a real asset. It can accentuate a certain color or theme in your living room. The small size allows the daybed to fit into corners, turning something bare into a focal point.
One thing you'll want to do once your daybed arrives is get some pillows and blankets. If you color match, you'll be able to create a fantastic space. A varying size of colors and pillow shapes in the same theme will make your daybed really stand out.
If you're looking for a few design ideas, here are some examples of some good ones.
Wrapping Up Everything You Need to Know About Daybeds
Daybeds fill a space in your living room, aiding decoration and providing comfort. You can use them as beds as well as sitting spaces. Their versatility is one of the best things about the daybed.
If you're looking to add an aesthetic aspect to your living room, daybeds are fantastic. Or, if you're just wanting a little more space, a daybed could be for you.