Are you thinking about adding a vanity to your bedroom? Bedroom vanities are super functional and can help you save space and have more room to get ready. If you want some more information before deciding to buy a vanity, keep reading.
In This Article We'll Discuss
What Is a Bedroom Vanity?
A bedroom vanity is a workspace where you get ready. It's a piece of furniture with a flat surface that may have added drawers on the top. A vanity will give you an extra workspace to put on makeup or do your hair. It gives you a space outside of your bathroom to be comfortable and spread out while getting ready.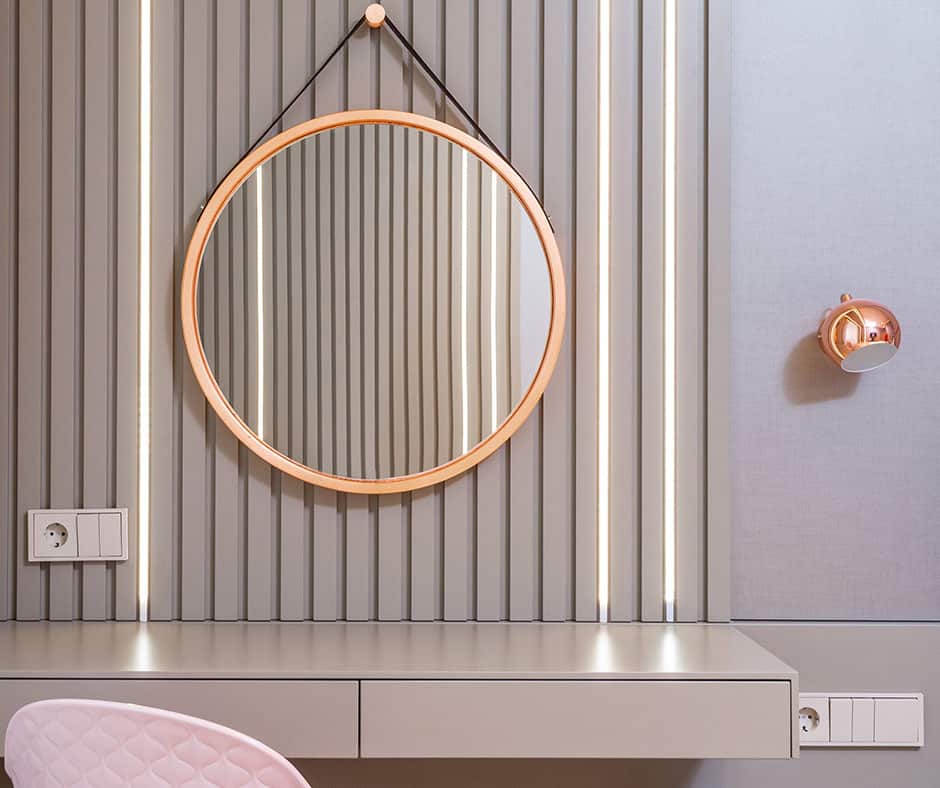 Remember that you can make different pieces of furniture work as a bedroom vanity. For example, an old desk can work as a vanity, or you can buy an authentic bedroom vanity. They come in many different styles or you can custom make one to fit your space and personal design taste.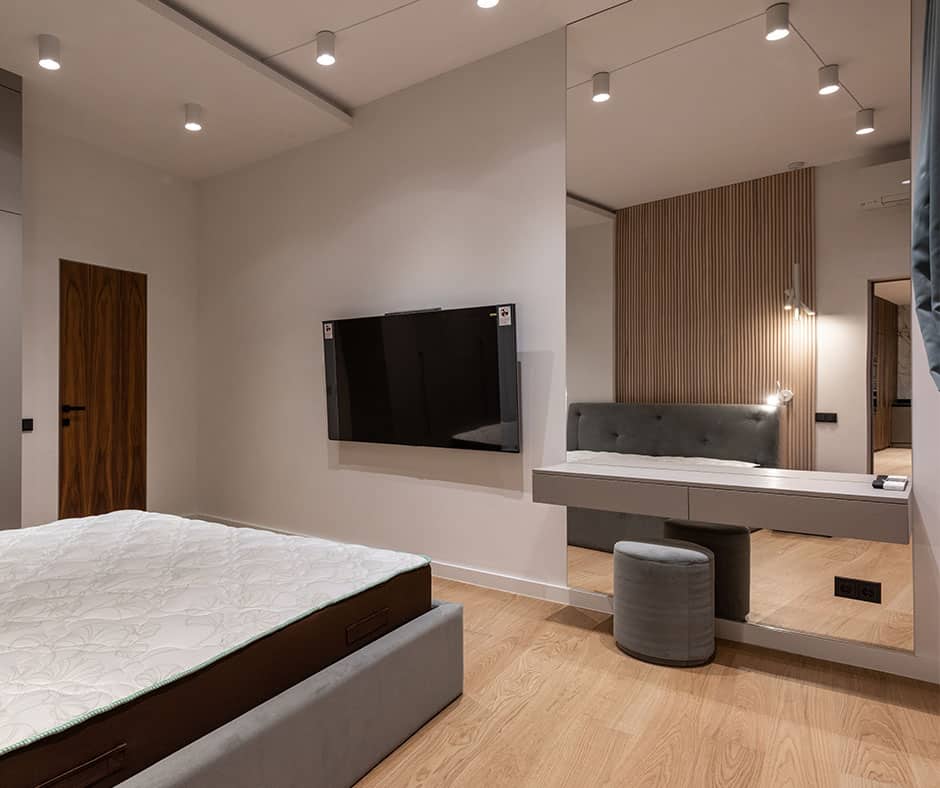 A vanity should have space so you can pull up a chair and put your feet and legs under it comfortably. You will likely want some drawers or shelves beneath for extra storage. Also, it should be able to store any extra products, makeup, hair accessories, brushes, or anything else you need.
What Do You Use a Vanity For?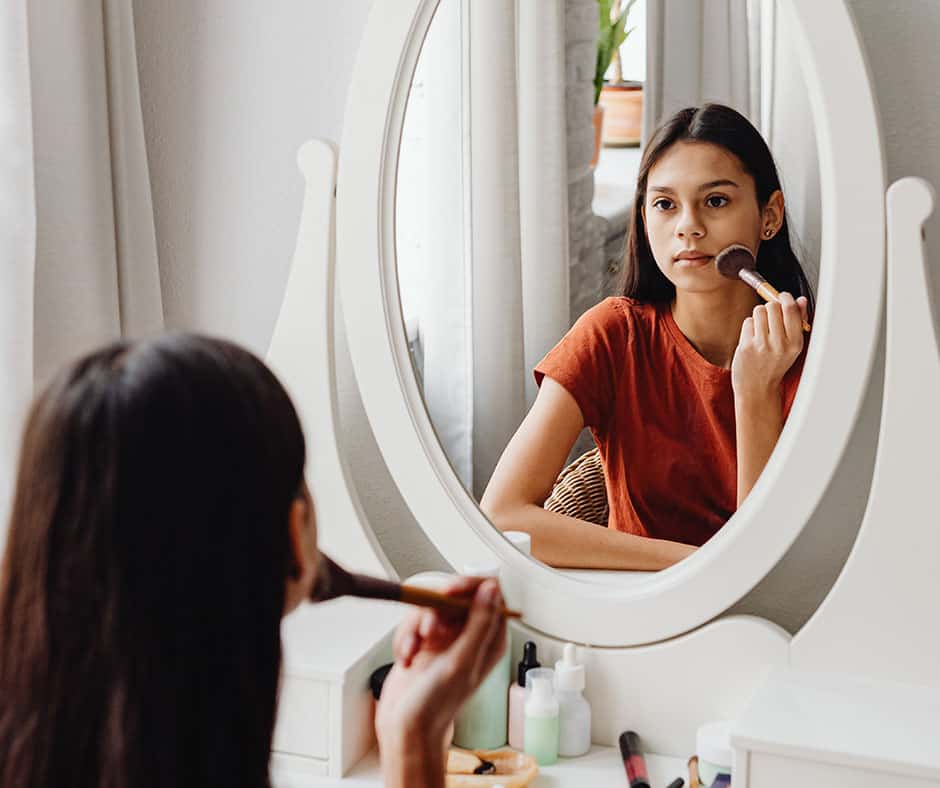 Vanities provide a specific place where you can get ready. Unlike a bathroom sink, a bedroom vanity is a place to sit down and take your time getting ready. It's also very helpful if you need extra storage for your beauty products.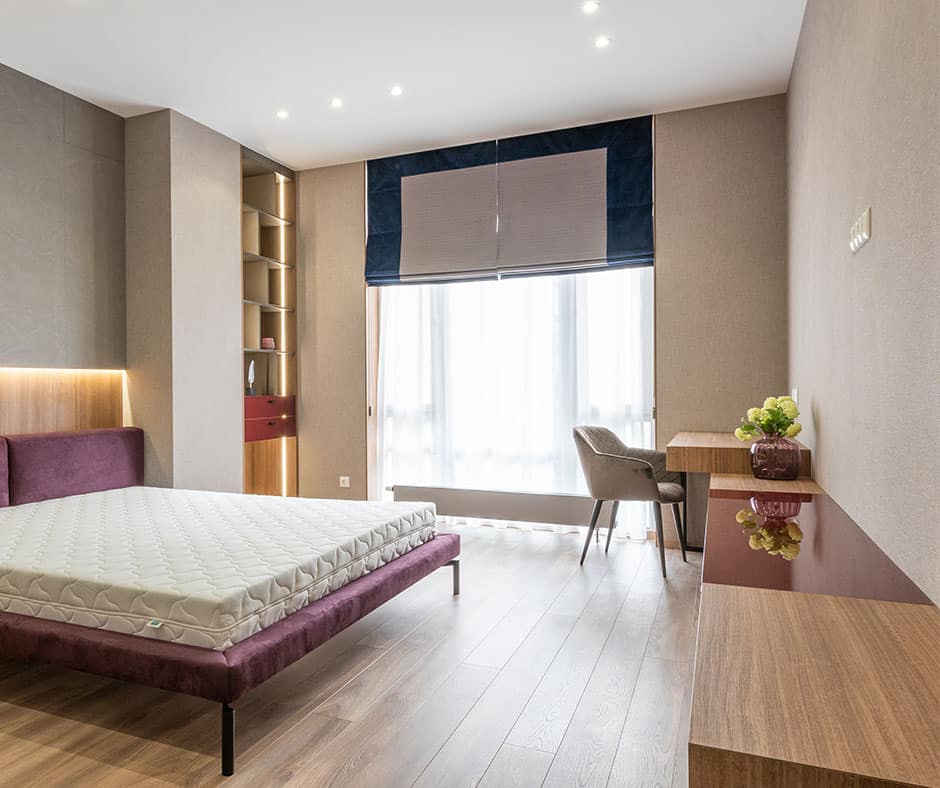 A bedroom vanity can double as a desk, extra seating area or workspace as needed. Depending on how much you store on the top of the vanity, you can also use it as a space to write, read, or work on your laptop.
Where Should You Place a Vanity in the Bedroom?
When thinking about the best place for your vanity, think of convenience. A space close to the bathroom may be best for going back and forth while you get ready. An area near your closet will also offer a lot of flexibility. While you're getting dressed and ready to go, you'll only have a short walk in and out of the closet.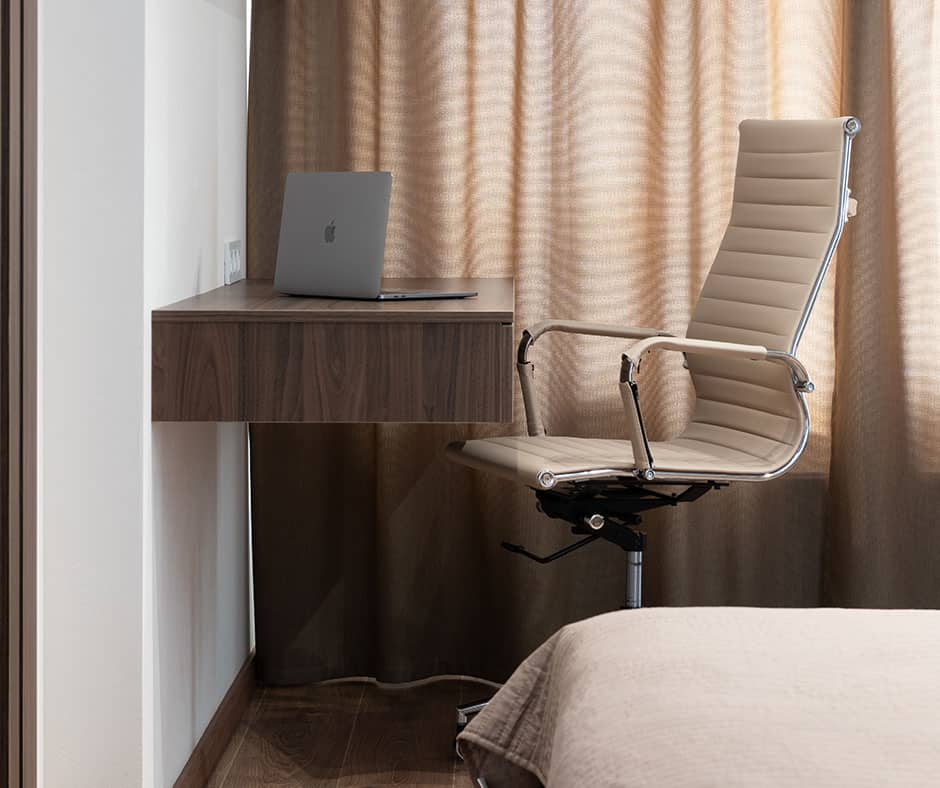 Lighting is also an important thing to consider when you decide on the best placement for your bedroom vanity. If you have a light ring, light box, or fixture you like using when getting ready, the vanity will need to be placed somewhere you can use that. Some people would rather get ready with natural lighting which means putting your bedroom vanity near a window would be ideal.
In addition, you'll want to put the vanity up against a wall with an outlet. You're likely going to be hooking up some artificial light and you'll enjoy the flexibility of having a place to plug in a blow-dryer, straightener, or curler.
Ideas for Putting a Vanity in a Bedroom
Putting your bedroom vanity against a wall is the best way to go. You'll be maximizing your space and you can have access to a wall outlet. You can even hang shelves above it for extra storage if needed.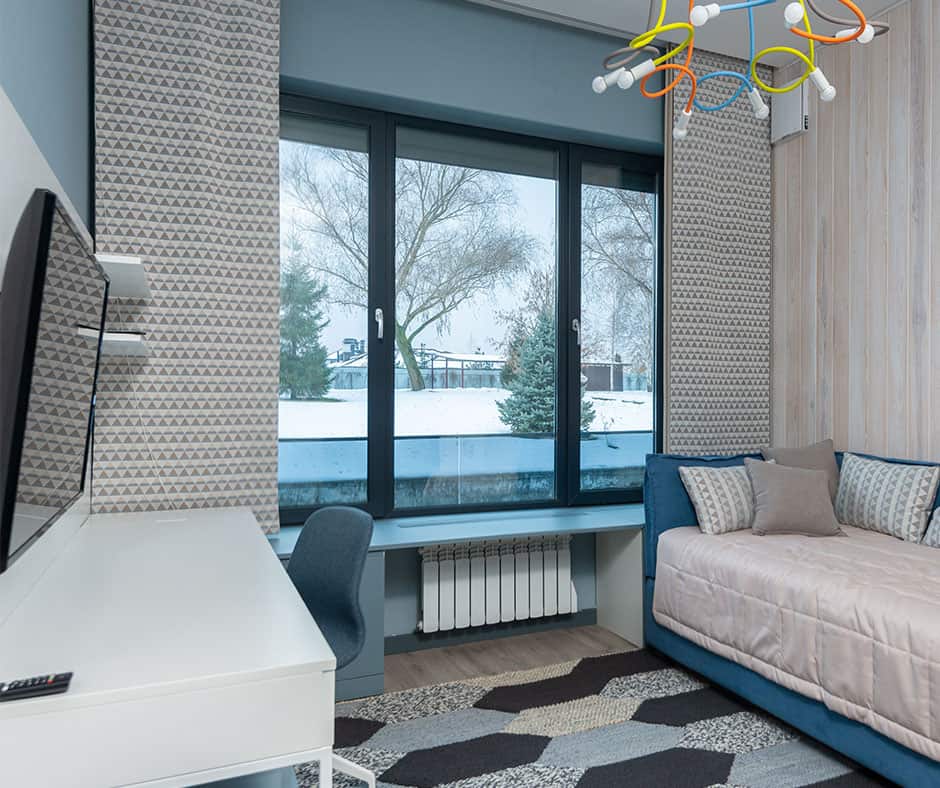 If you'd like a vanity in your bedroom, but don't have tons of extra room, consider getting rid of a piece of furniture. If you can take out a chest or dresser, you'll have space for a bedroom vanity.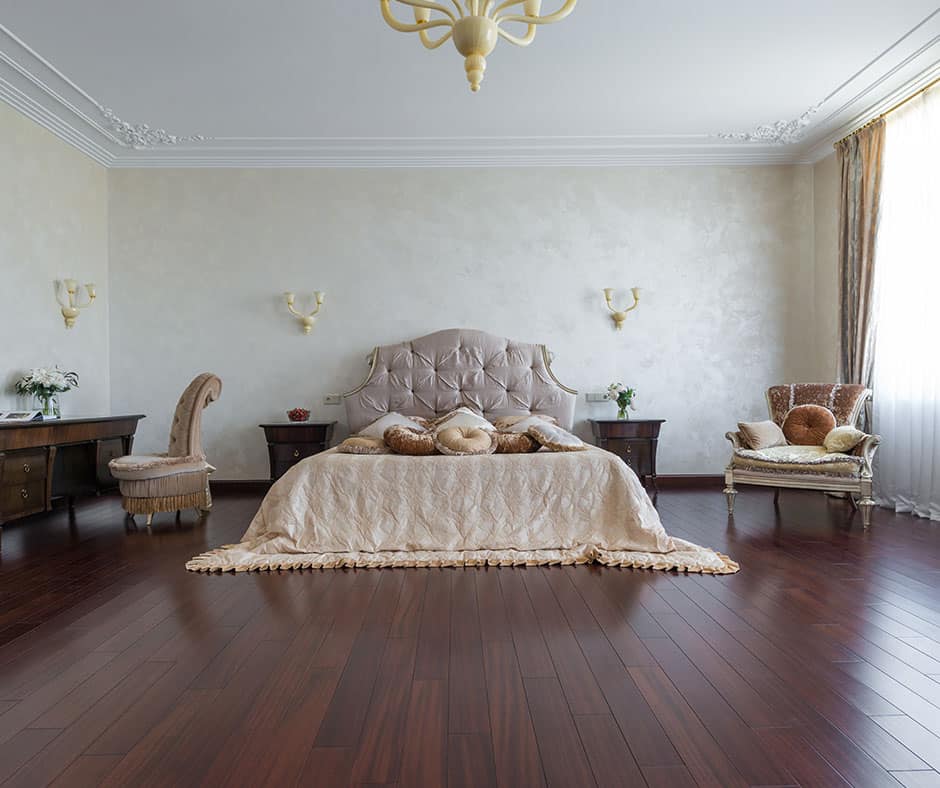 Do you have a big bedroom with a lot of extra space? If that's the case, a vanity is the perfect way to fill some dead space while adding a great functional feature to your room. Pick a furniture style that looks good with your existing bedroom furniture and pick the best size vanity for your needs.
Should You Get a Built-in Vanity or a Free Standing One?
Depending on your room and what you have in mind, a built-in vanity or a freestanding one will be better. Consider the options below before deciding.
Built-In
A built-in vanity is made to your specifications, allowing a lot of customization and functionality. You can craft it perfectly to fit your space and layout, making the most of your room and maximizing your space. You can even use it to make the most of any awkward dead space in the room. You can also add extra special features if it's made to order.
Free Standing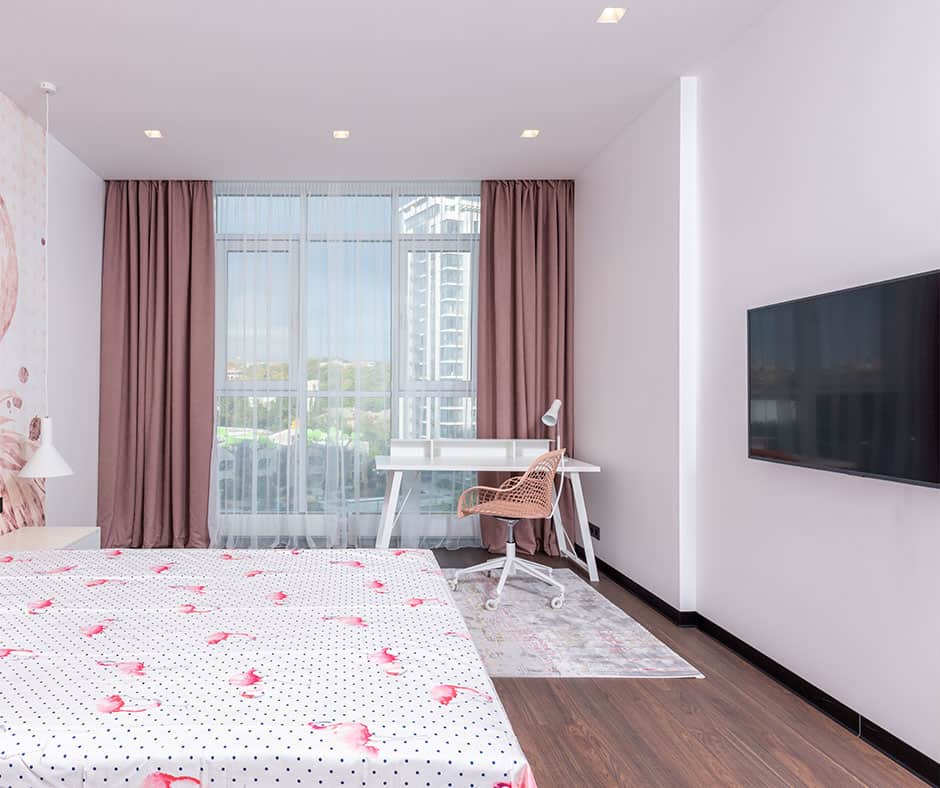 A freestanding vanity will offer the flexibility of not having to plan your room around it. That may be ideal if you like moving your furniture often or changing your room's layout. In addition, if you want to upgrade your vanity, that would be much easier with a freestanding piece.
What Size Should Your Bedroom Vanity Be?
Take plenty of time to consider how much top space and storage you'll need for your bedroom vanity. Will you be placing small bins on top or cups with makeup brushes? Do you want to be able to lay everything out in front of you? And if so, how much space will you need for that?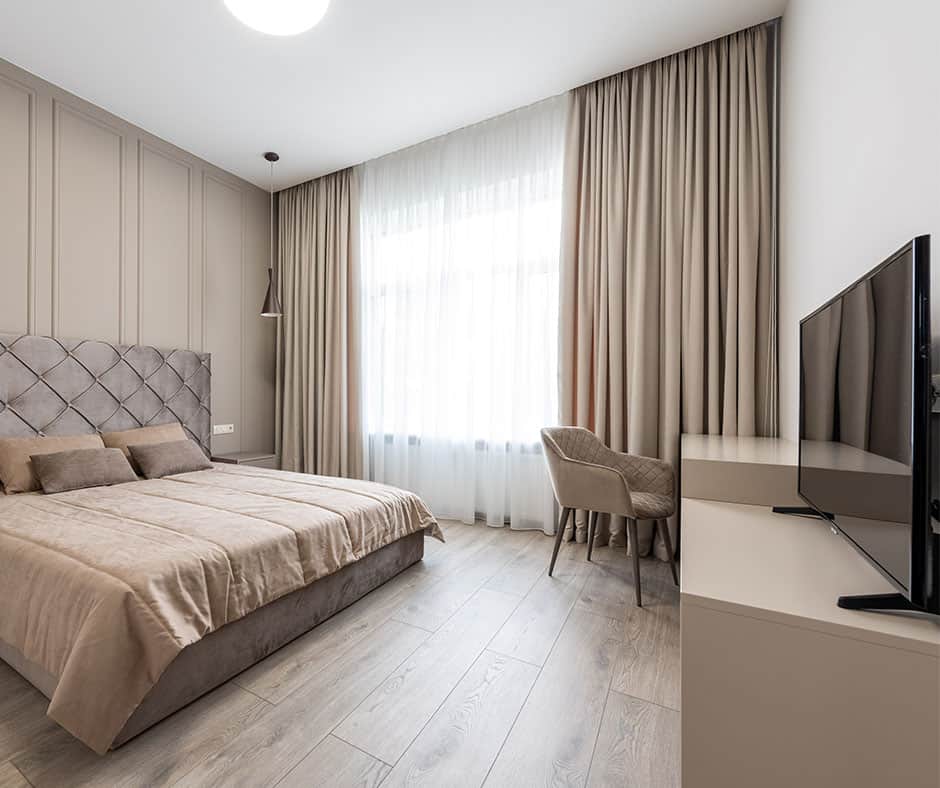 You'll need space to spread out your products and tools while still having plenty of elbow room. You can do a test run by laying your products out on a tabletop space to see how much room you'll need before buying a vanity.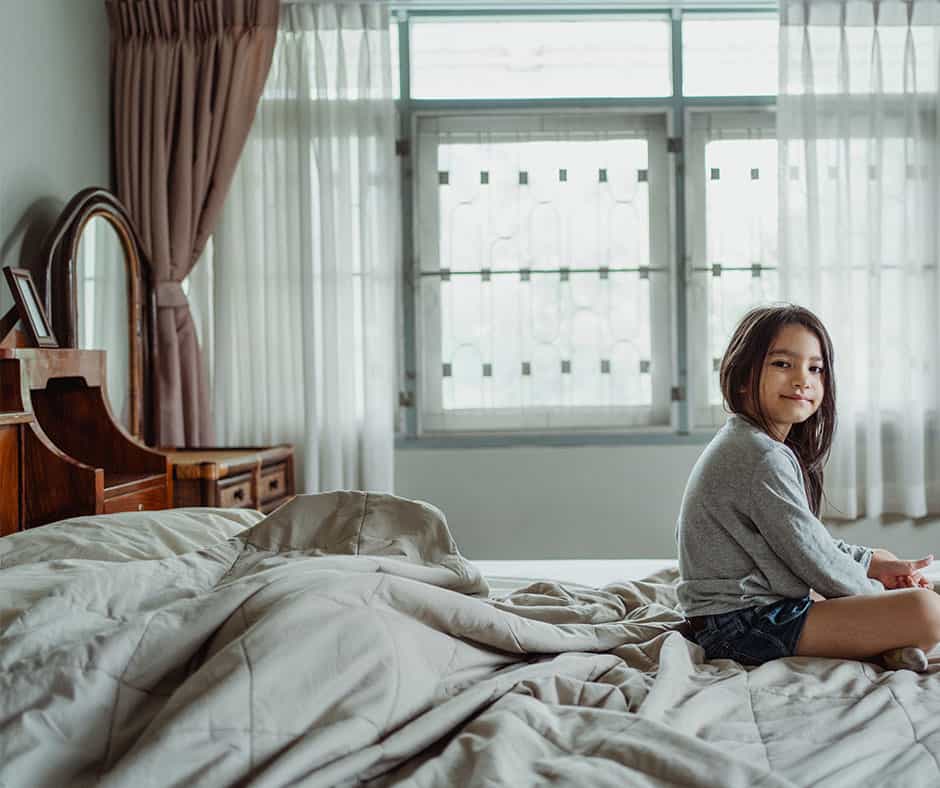 A small sized vanity will start at 36″ wide, but you can get one that's up to 60″ if you have use for the space. Make sure to always sit at a vanity before buying it to make sure your legs fit comfortably under it with the chair you'll be using.
Conclusion
A vanity could be the perfect addition to your bedroom. This piece of furniture creates a special space for you to get ready outside of the bathroom. Vanities offer extra storage as well as a comfortable place to sit while you get ready for the day or a night out.
Make sure to measure your space and consider how much room you'll need. Think about what you want to store both in and on top of your vanity. Then, find the perfect built-in or freestanding vanity to add to your bedroom.