Does your futon look a little rough around the edges? Maybe you're thinking about sprucing it up? If you want to make an aesthetic change, but don't know how, you've come to the right place. In this article, we'll break down some of the easiest ways to make your futon look classy.
All of our ideas are affordable and effective. If you're looking for a quick change, this article is for you. Let's get into it!
In This Article We'll Discuss
How to make a futon look classy
There are a lot of different ways to make a futon look more classy. We'll start with some options that add something to the futon itself. We'll then shift to looking at some options that change the room in order to bring out the classiness of your futon.
Placing more pillows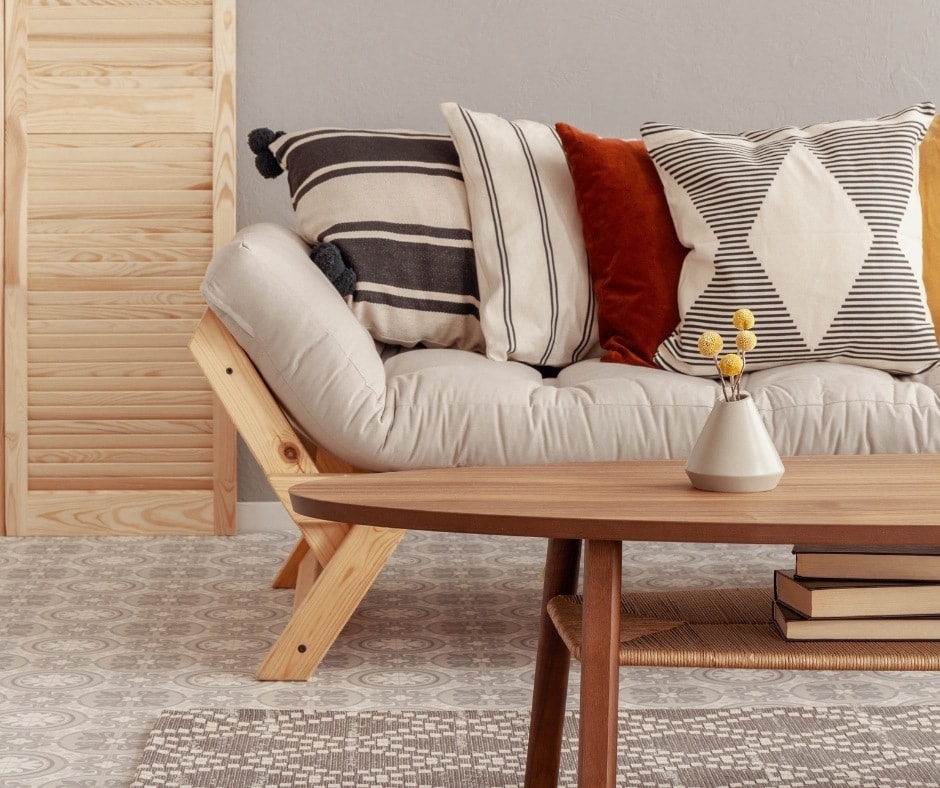 Who doesn't love a throw pillow? Pillows bring a sense of comfort to a piece of furniture. By selecting some elegant pillows and placing them on your futon, you'll create a more inviting piece. This also has the benefit of making the futon more comfortable.
The way to make this tip even classier is by finding pillows of a complementary color. If you have a white futon, then selecting a color that either complements or contrasts will help it pop. Think of a light grey or a black, these will help bring out the vibrance of your futon.
Color contrasts are important, and can really bring your futon to the next level.
Blankets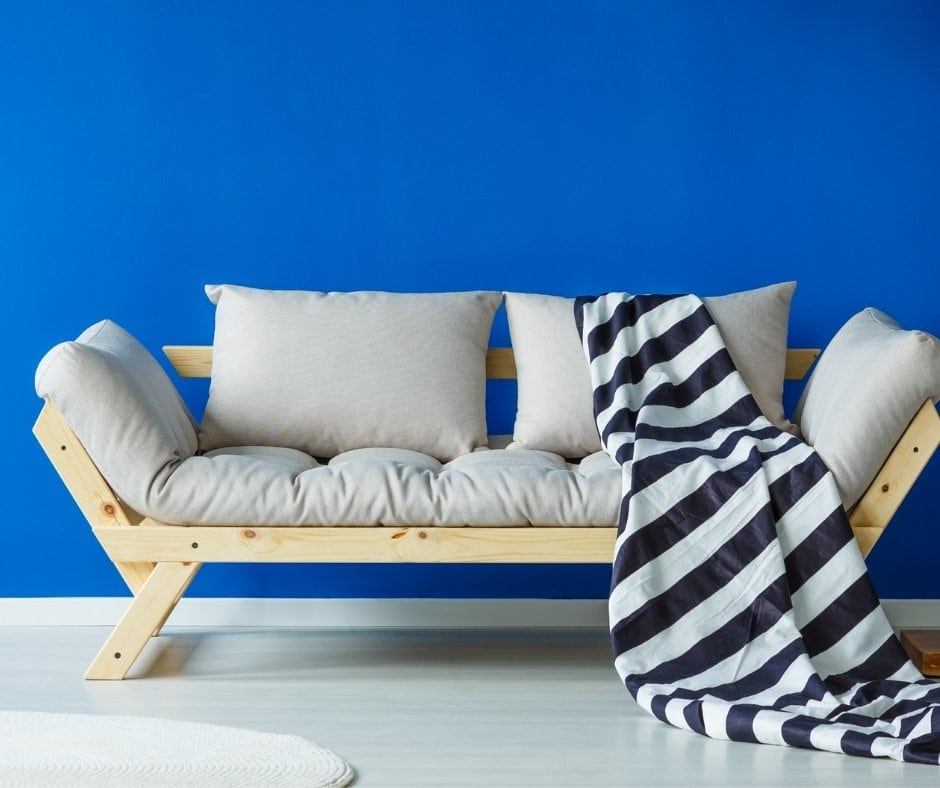 Right alongside throw pillows come throw blankets. Think of large wool or knitted pieces that you can place on the futon. A small tip would be to have them folded on one of the sides of the futon. If you're going to cover the whole futon in a blanket, you may as well just get a slipcover.
The purpose of the blanket, like the throw pillows, is to create an inviting atmosphere. The comfort of a blanket will bring your futon to life. Alongside this, a blanket is also a great idea for making you more comfortable. Much like the pillows, make sure to select a color that will work well with your futon.
Slipcovers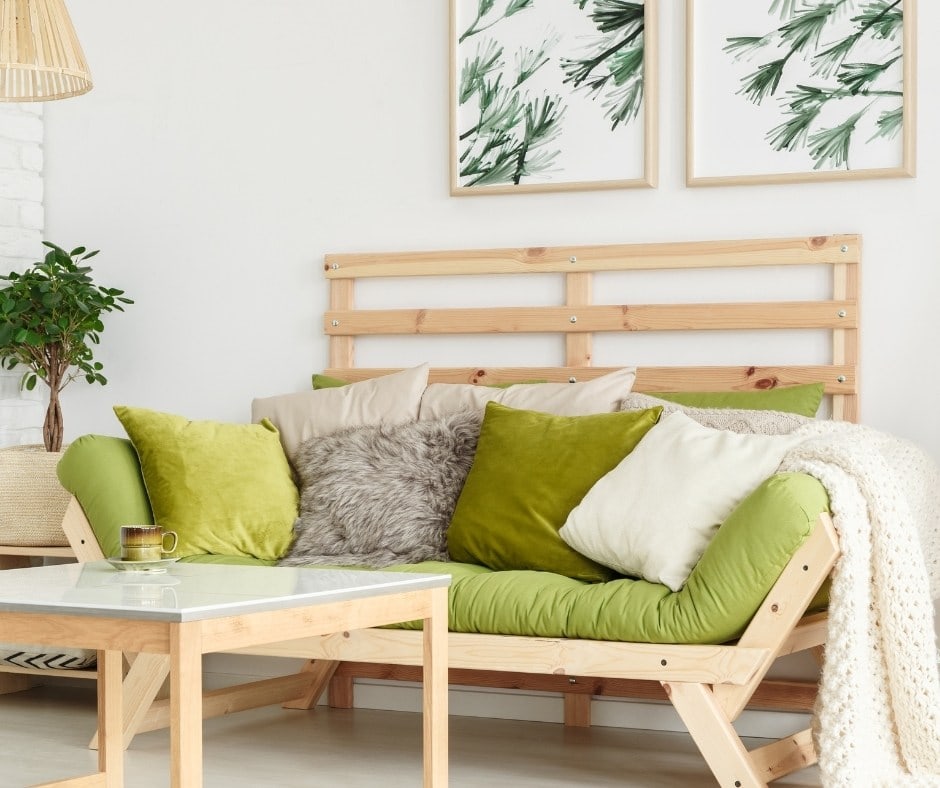 A slipcover is a piece of fabric that will tightly fit over your futon. These are available in many sizes, so be sure to get one that matches the aesthetic you're looking for. Slipcovers are great as they can completely change the style of a futon. They also serve to protect the furniture from damage.
If your futon is in a washed-out color or one you want to change, getting a slipcover can be the easiest way of doing this. Simply buy a slipcover in the color or style that you want, then put it over the futon. You'll surprise yourself at how this addition can completely change your futon!
Placement of the futon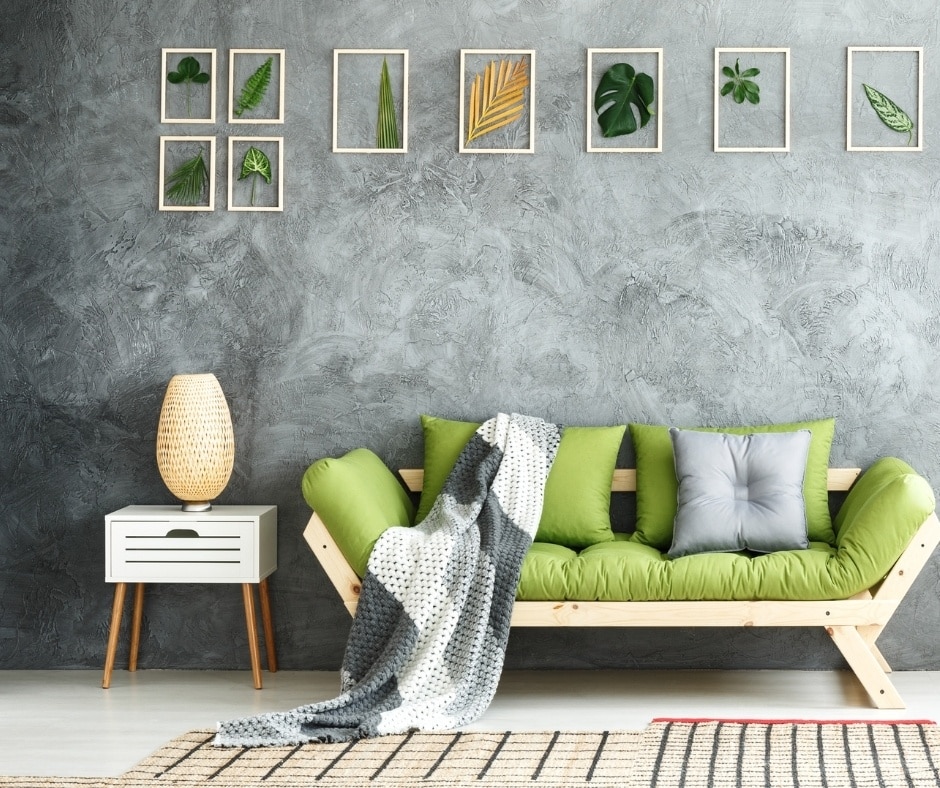 The placement of a futon in the room can change how classy it seems. If you have a futon that you backed up into a corner, it will look cramped. This is because part of the appeal of the futon is having space on either side.
With a no-arm style futon, the insinuation is that it's an open piece of furniture. However, if you back it up into the corner, it will lose this open effect. You're going to instead want to bring the futon out into some open space. Even if it is only a few inches away from the wall.
Creating this space around the futon will serve to make it look more elegant. If you then couple this with having an open design floor plan, you'll heavily transform the room you're in. Make sure not to block any pathway lines of sight.
Keeping your floor plan open by not blocking any lines of sight with your futon will change the space. Although only a small movement in position, doing this will transform the room. A futon can be an incredibly elegant piece of furniture. All you need to do is ensure it's in an open and free layout.
To keep it short, avoid corners, stay away from backing it up against walls. Also, try and give some space on either side to ensure people can walk around the futon. Classy styles of decor are always open, light, and airy. Try to incorporate these practices into your design.
Use lighting to transform a space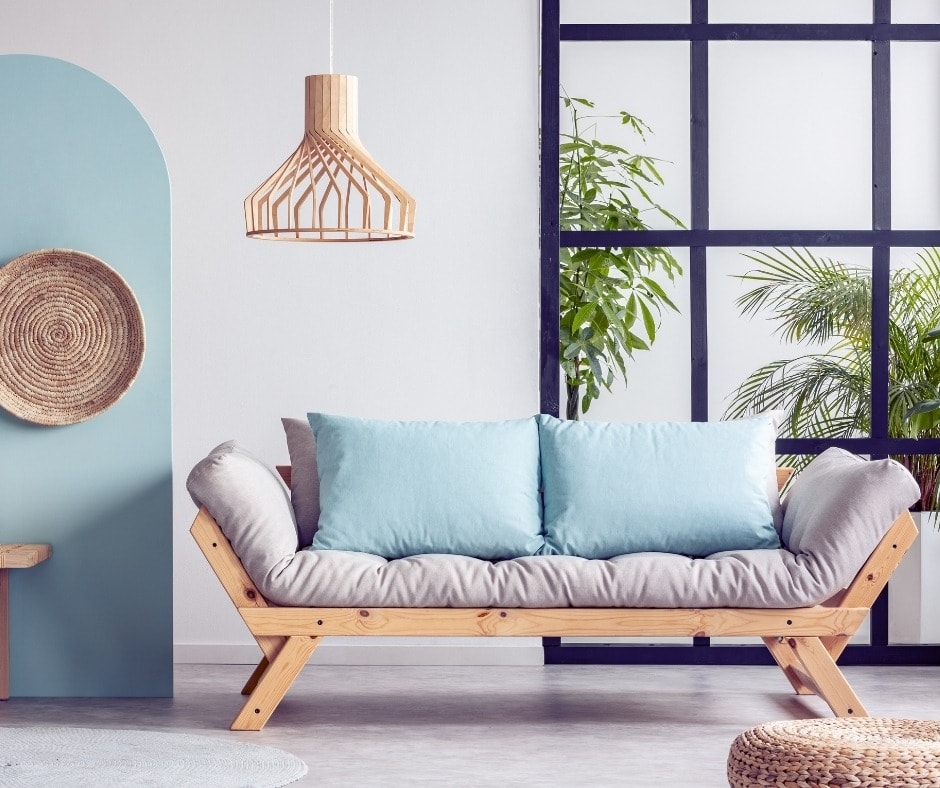 Sometimes all that stands between a boring futon and an elegant one is light. Natural light can do wonders for a space. If you have heavy curtains that tend to overlap the windows, get rid of them. The more natural light in a room, the more your colors will start to pop. Even with clean whites, natural light will make them look so much crisper. This can really help your futon to look effective and classy.
If you don't have much natural light in your apartment, you can still transform it with artificial light. Look for lamp designs that complement your futon. This could be a larger overhanging lamp that bends down over the futon. It could also just be a table lamp that shines some light on it.
Adding these points of light that illuminate the futon will shape its perception. Even the shadows cast of light and dark will give your futon some depth. The intricate balance of light and dark will really change how classy your futon looks.
I also firmly believe that light transforms a room completely. Not only will your futon look more classy, but so will the whole room! This is a sure-fire way to transform a space and up the classiness of your futon
Add a side table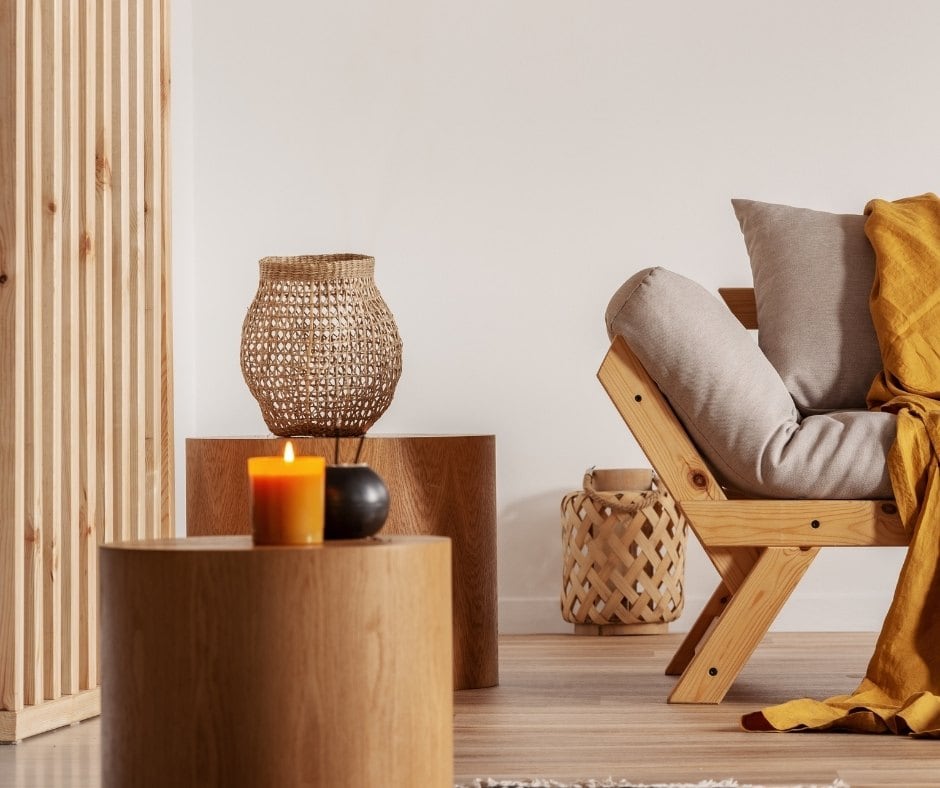 On one side of your futon, you could also add a table stool. By placing items that bring a sense of joy to your room, you can make your futon seem classier. Try adding a lamp or a vibrant green plant! These tables are also a useful addition to the room, being places of storage.
Considering that many futons don't have any armrests, the addition of a side table also creates a nice open flow. Moving to a sleek side table creates a lovely balance across the pieces of furniture. By having a cohesive aesthetic, you can bring out your futon's classiness.
Conclusion
If you're looking to make your futon look classy, there 6 central ways to do so. First of all, you're going to want to try some additions. You could add a side table, some throw pillows, and a blanket. Or, if you're looking for a more fundamental change, you can change your room up.
Try adding a light source, moving the futon around, or adding a slipcover. These changes will make a huge aesthetic difference. Good luck!