Are you looking to turn your living room into a warm space? Finding a rug that will complement a leather couch can be challenging. Check out the tips below to find out which rug will be the best to add warmth to your space.
In This Article We'll Discuss
What Makes a Space Warm?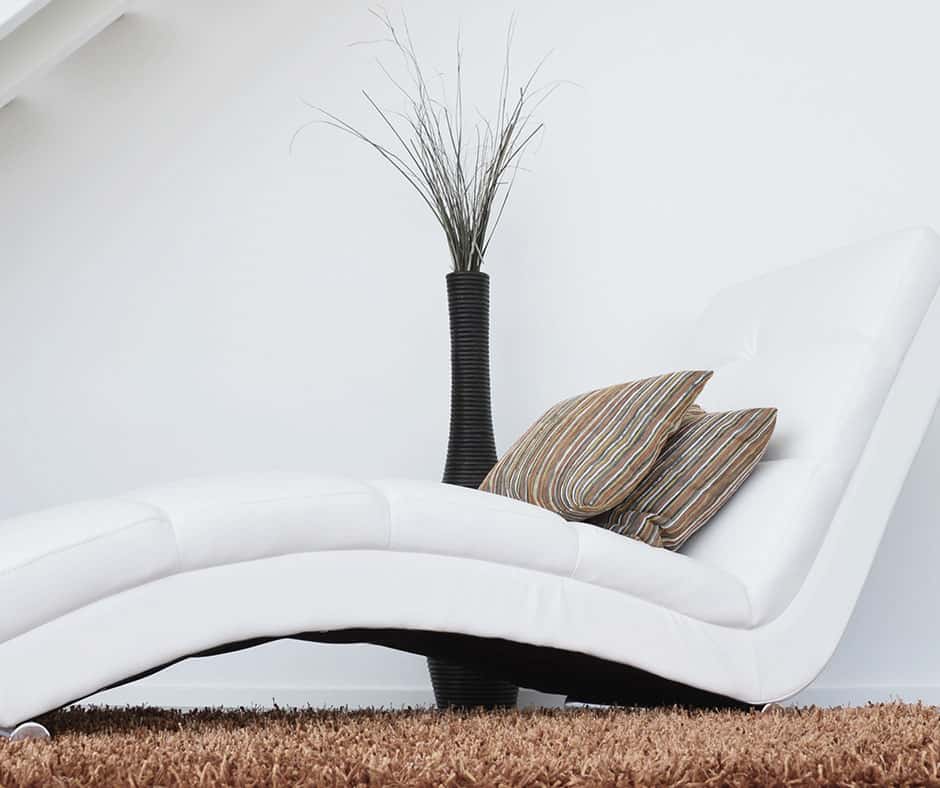 Many leather couches add warmth to a space due to the nature of their raw materials and finish. But, some leather couches with gray tones, whites, blacks or brighter colors can take away from the warmth of a space. Adding the proper rug to your space can create the warmth you're looking for to complement your leather couch.
What Colors Add Warmth to a Space?
Certain colors and shades add warmth to a space while some make spaces feel cold. Warmer toned neutrals such as beige, tan and browns add warmth.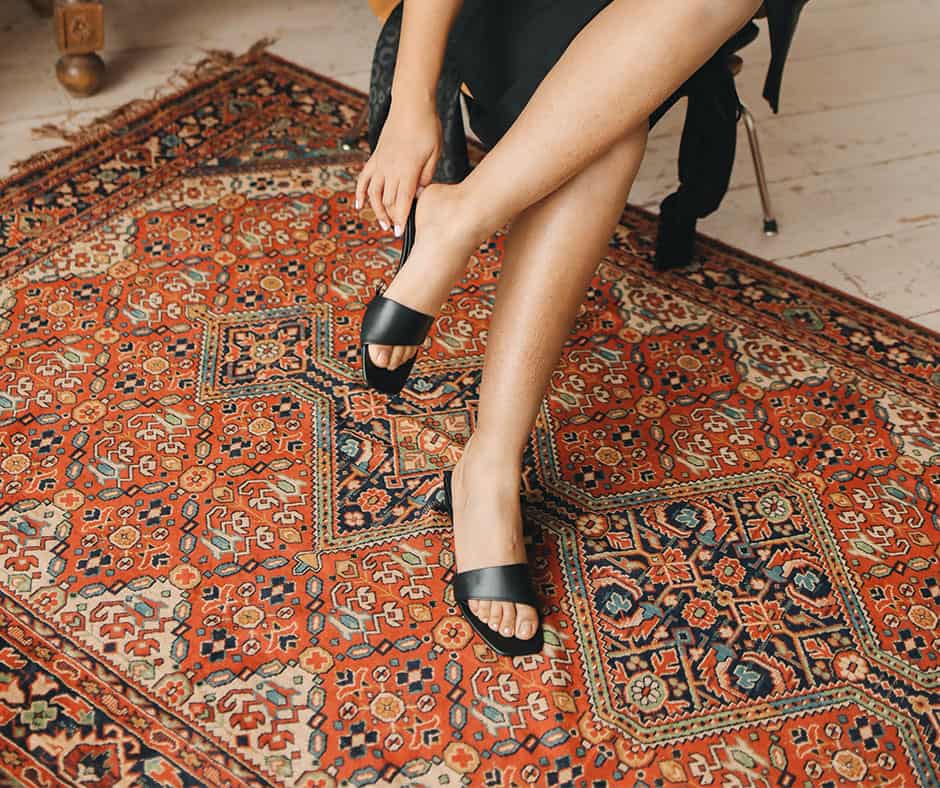 If you are looking to keep a room vibrant and warm, aim for colors such as burgundy, rust, golden tones and copper. Variations of these colors will all have the same effect of warmth and movement in your space.
Here are our recommendations for rugs that will go well with your leather couch and add warmth to your space:
1. Oriental Rugs
Neutral Colors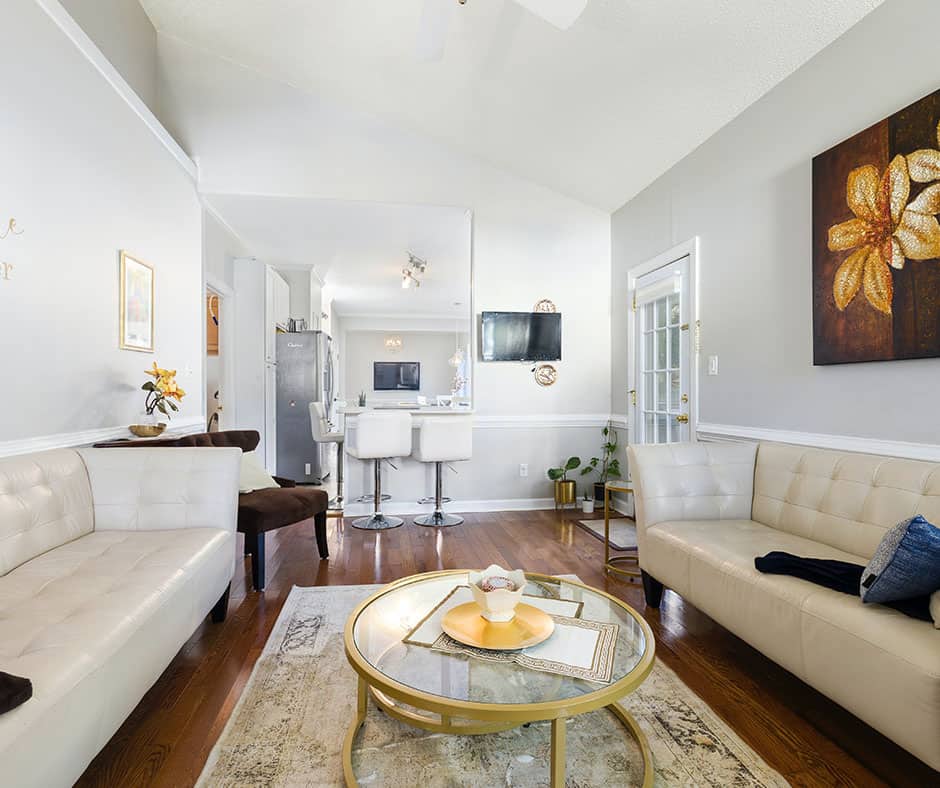 Oriental rugs offer a timeless, traditional look that will soften your space not only with color, but pattern. Neutral oriental rugs can be found in many shades of brown, taupe or cream.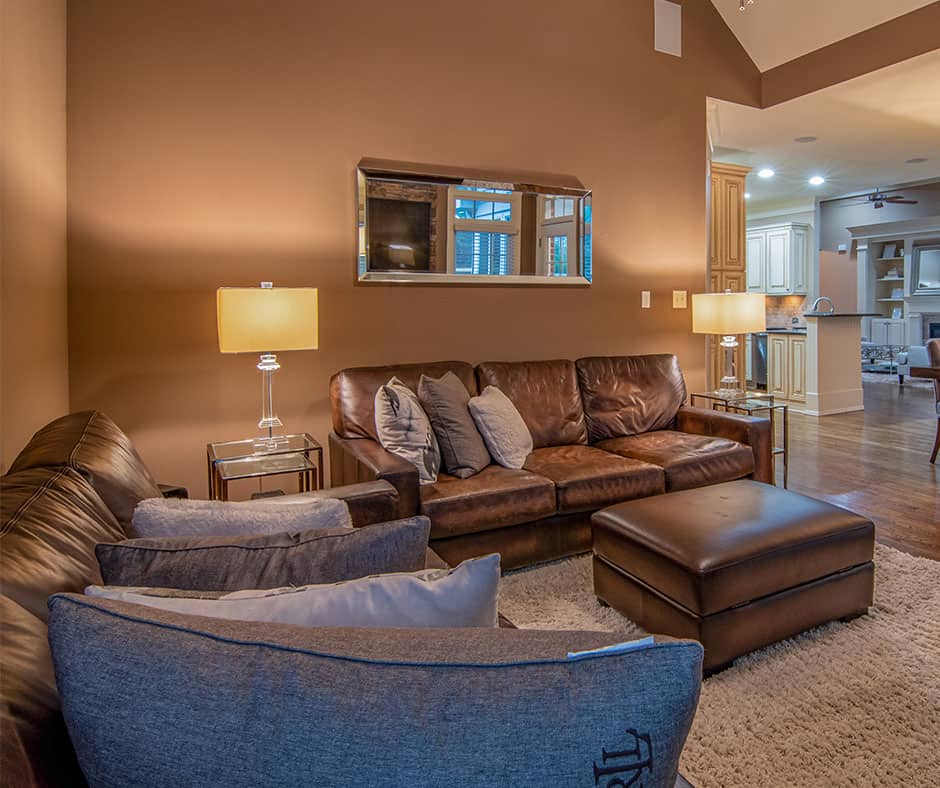 Keeping with a neutral traditional rug in your space will coordinate well with most color finishes on leather couches. Natural colored rugs will pair well for a monochromatic look with brown, beige or gray couches. These neutral oriental rug options will also tone down a brighter colored leather sofa and add some warmth and softness to the space.
Rich Warm Colors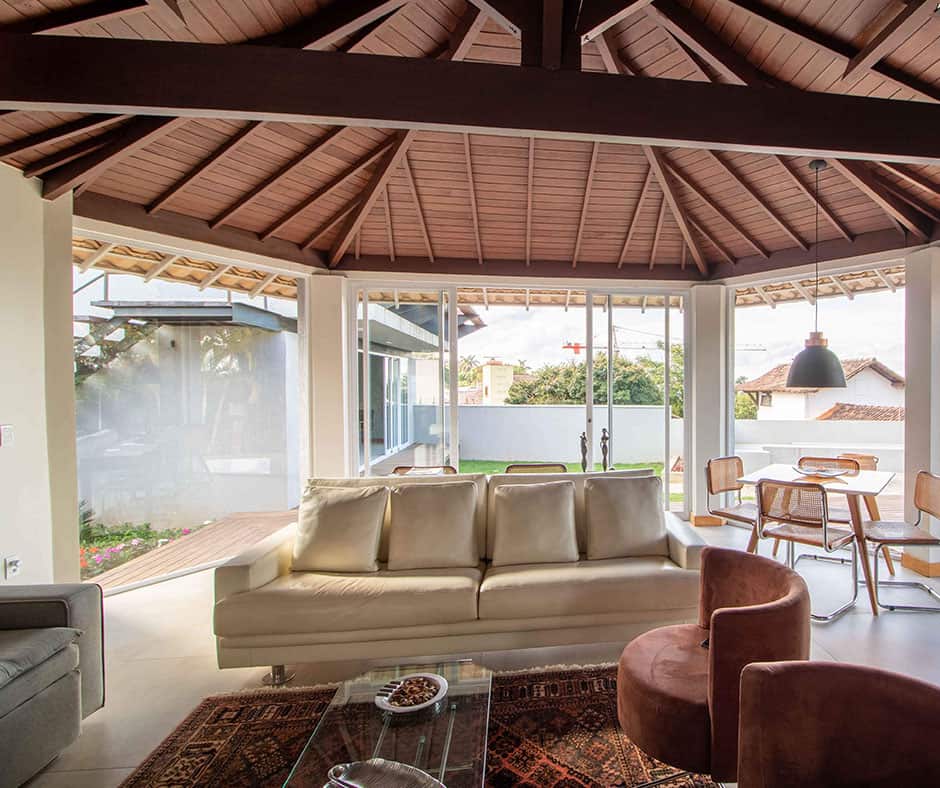 Shades of red are common for oriental style rugs, there are brighter red options and warmer, muted red rugs. Both of these styles and colors will complement different leather finishes nicely.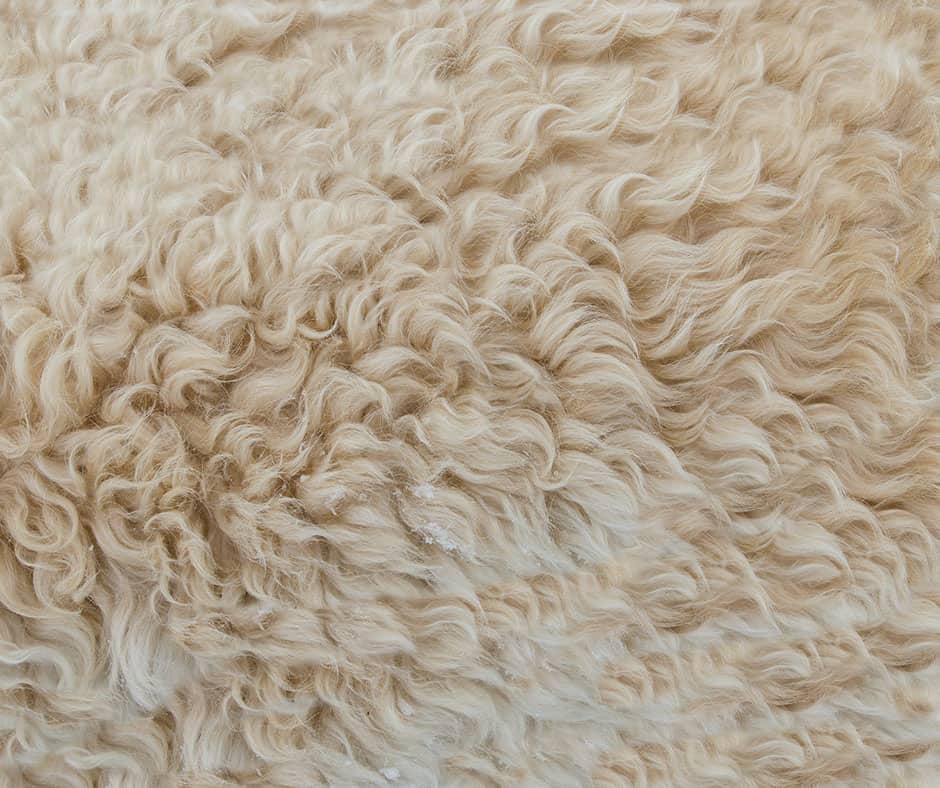 A golden wool oriental rug will coordinate well with dark shades of deep, rich brown leather. Or, a yellow oriental rug will add color and movement to a more neutral space with beige leather couches.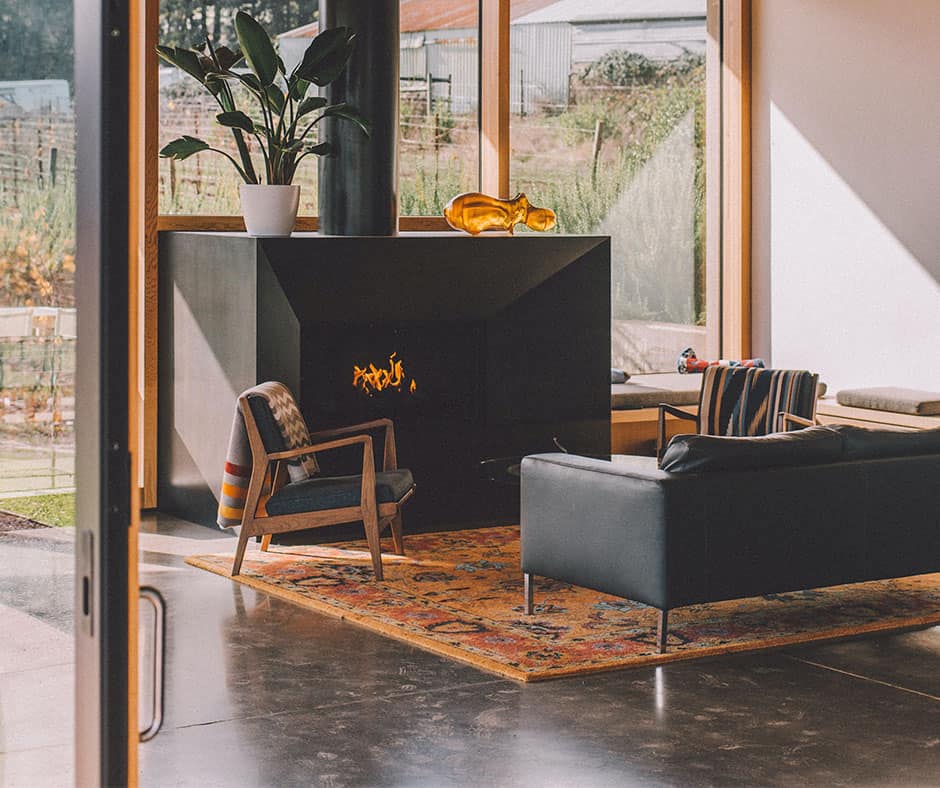 Oriental style rugs with shades of orange are great for brightening up your space. Consider a deep rust colored rug with blue and gray hues to warm up a space with steel gray leather couches.
2. Shag Rugs and High Pile Rugs
Shag rugs will add warmth to a space by providing lush texture and softness to the floors. High pile rugs don't have to be shag style to do that. They will still bring plush comfort to the space and add warmth.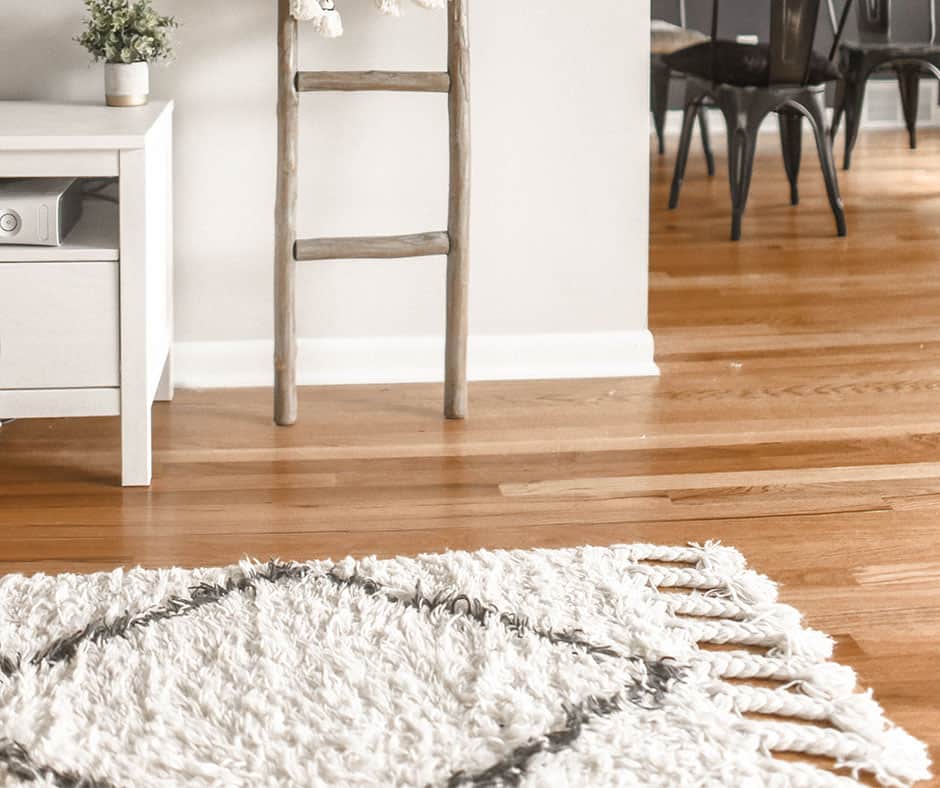 Shag rugs often come in solid colors, such as a golden solid shag or a dark brown faux sheepskin shag. Or, they can come in rich multi-colored warm geometric patterns. Some shags may also offer an abstract look with a couple colors mixed together to add vibrancy.
Neutral colored high pile rugs can come in bohemian patterns and solid colors, like beige. Or, they can be multicolored geometric rugs.
Adding pops of warmth and color comes easy with high piled rugs. Go with a burnt orange or ivory and orange combo that would pair beautifully with blue or gray leather living room furniture.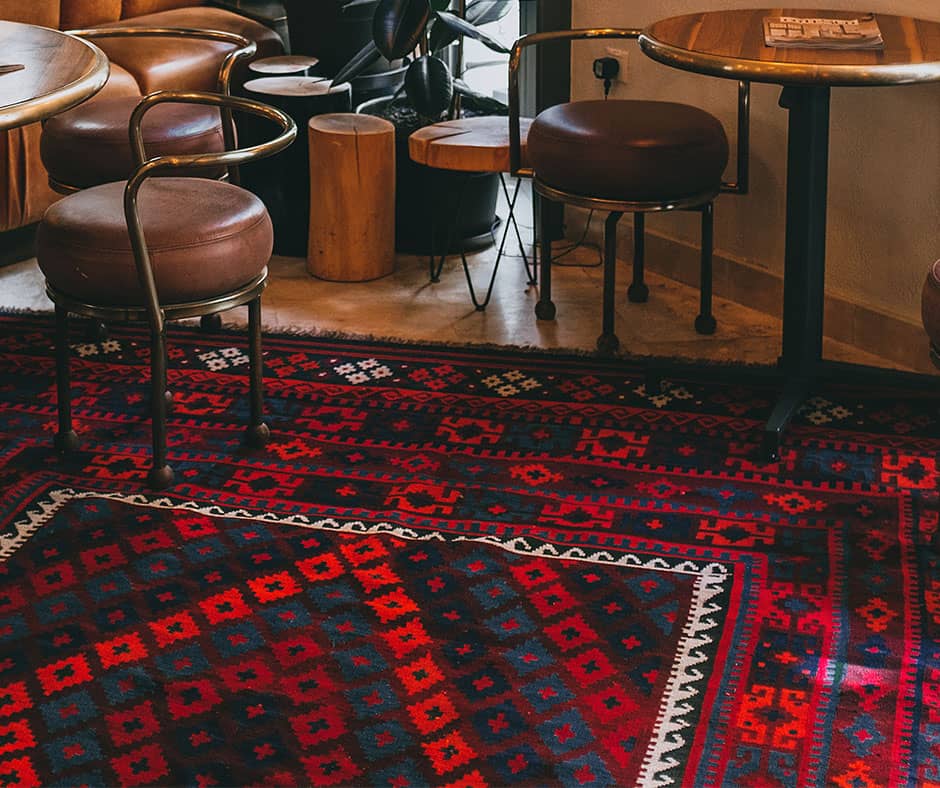 If you're looking to add brightness to a neutral leather living room set, consider a multicolored geometric rug or an abstract shag that highlights golden tones and deep blues.
3. Cowhides & Sheepskin Throws
Cowhides
Cowhides can come in their natural shape in many different color variations. The warmth of their natural texture and form will complement and add style and color to a leather living room set.
Choose from rich brown brindle hides to light golden tones. The beauty of cowhides is that each one is completely unique. Lighter brindle rugs offer many color variations, but gray toned and tan colored hides will also offer a consistent look with lots of warmth.
Another unique cowhide rug choice that will complement many different leather colors are patchwork hides. Patchwork geometric hides can be lighter and more neutral, offering the warmth of tan and beige tones. Or, they can be more rich with shades of brown and brindle color variations.
Sheepskin Throws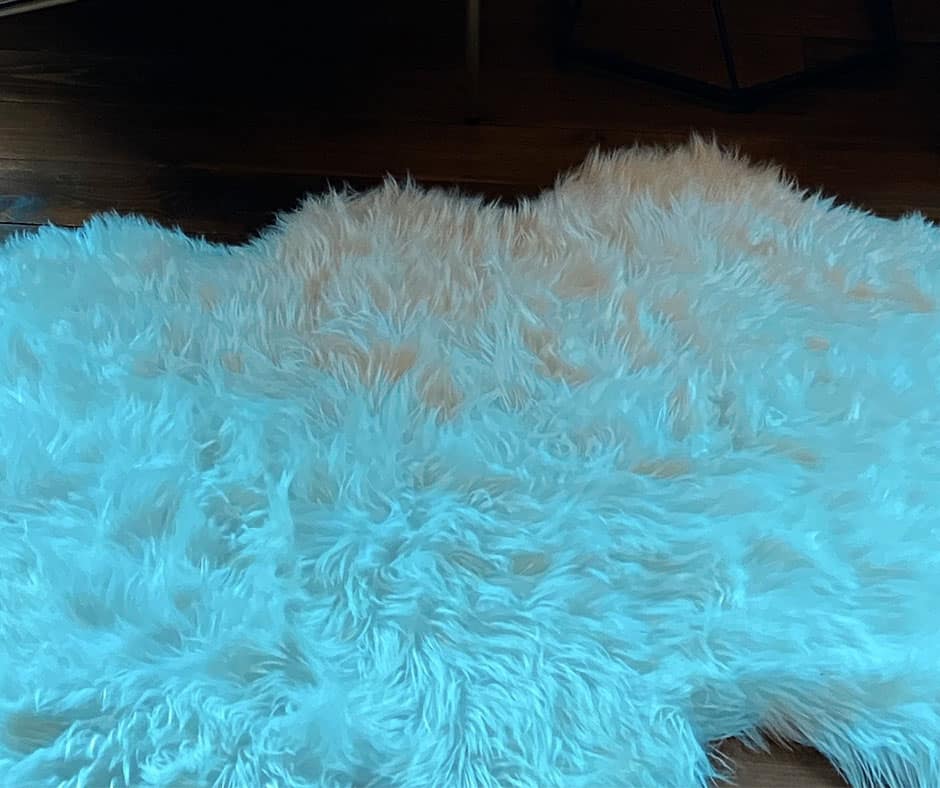 Sheepskin rugs will add depth and texture which will contrast with the cleaner look of your leather living room furniture. Sheepskin rugs come in warm colors and shapes, such as natural beige,  white and gray rectangular, or even oval brown.
4. Vintage or Distressed Rugs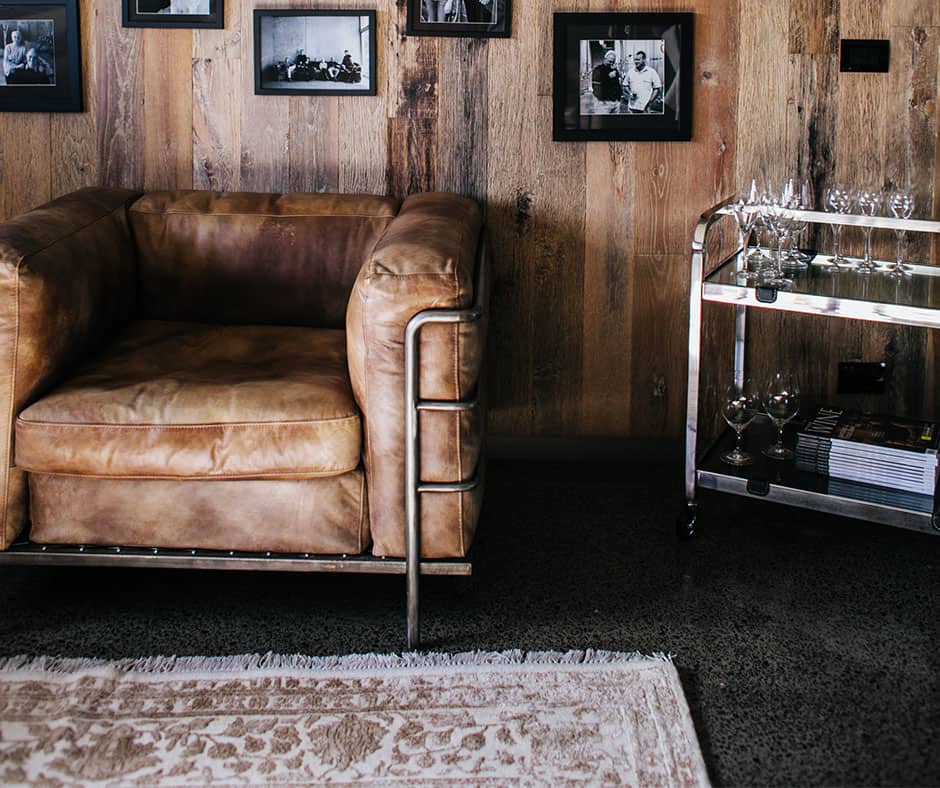 Vintage distressed rugs do a great job of adding color and pattern to a space while not overwhelming it. You can find these types of rugs almost anywhere that sells rugs since they're very popular right now.
Neutral Colors
Distressed neutral colored rugs can highlight grays and creams together, making them a great choice to pair with a modern white or gray leather sofa. You can also choose a neutral that will lightly show through colors such as gold and blue. This option would pair well with a steel gray, deep blue, or light brown leather couch.
Rich Warm Colors
Brighter vintage rugs featuring a brick-red color have patterns and color tones that would add tremendous warmth to a deep, rich brown sofa. You could use an orange vintage washed rug with a black leather living room set to add vibrancy and traditional flair.
5. Natural Textured Rugs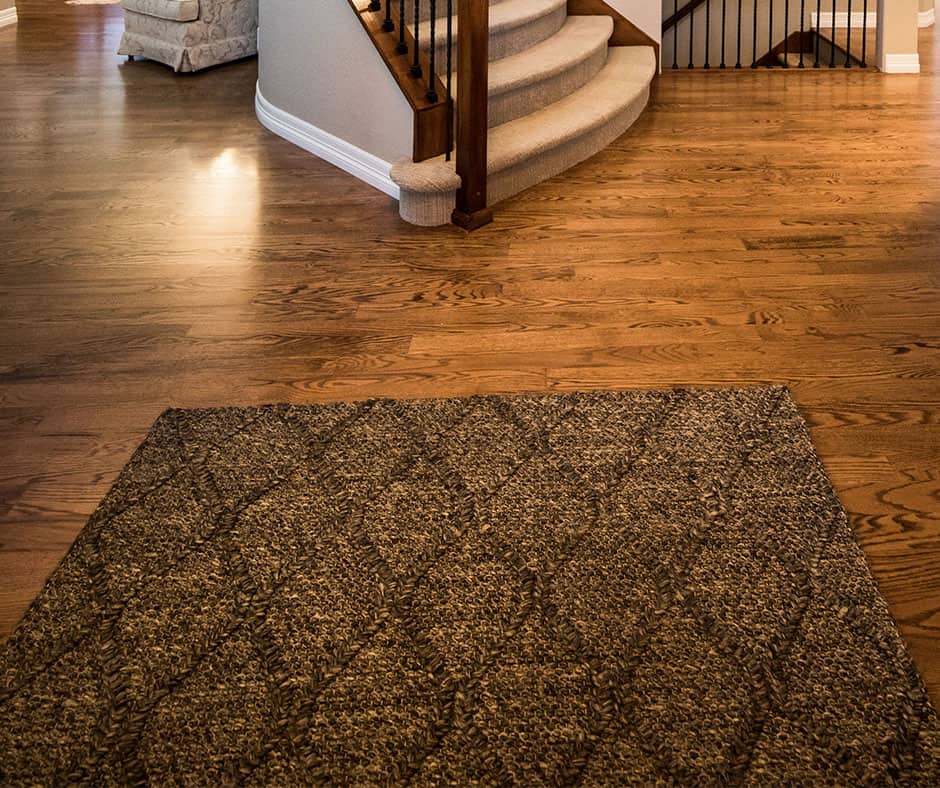 Rugs made of natural materials such as jute or sisal add warmth to a space and will soften the look of leather. These rug styles come in their most common traditional essence in a braided style with an earthy sand tone. In addition, they can come with geometric patterns featuring ivory or black undertones.
Chunky multicolored finishes are currently the most popular option. Or, you can preserve their natural look by elevating their style with tassels. Either way, the natural look and finish of these rugs can add warmth to a lighter colored brown, gray or beige leather couch. They would also work well with colored sets such as red, blue or green leather.
Conclusion
If you're looking to add some warmth to your space, a new rug is an easy and affordable solution. The style of rug you choose will depend on the color of your leather couch. Select from a variety of rugs ranging from natural materials to timeless classical styles to add warmth and color to your space.