In This Article We'll Discuss
Before You Start Cleaning
You probably don't stop and think about how much you use your couch very often. If you did you'd realize why it's so easy for it to get dirty.
This is especially true for fabric and light colored couches that tend to be dirt magnets.
Between the kids jumping on it and pets running across it, things get hectic fast.
Identify Cleaning Instructions on the Couch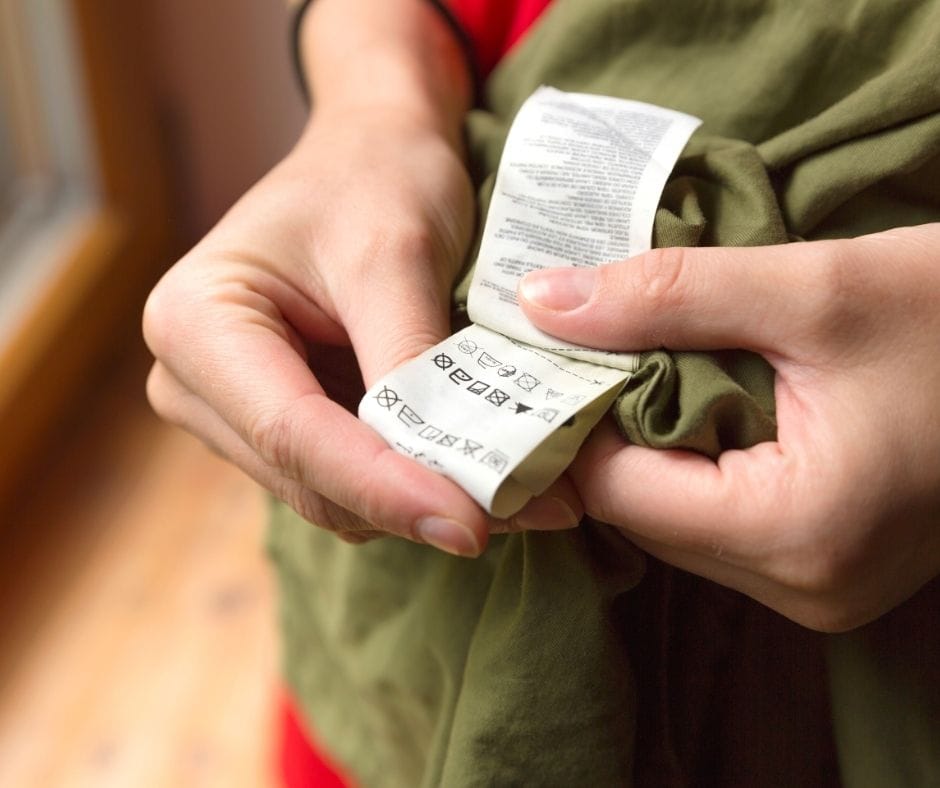 On the label of your couch you'll have a code showing the proper method of cleaning the couch. It will also tell you if there are chemicals you should avoid using on it.
Code
Explanation
W
This code stands for "Water Based Cleaners". Anything with this is the easiest type of fabric to clean. Keep in mind this does not mean machine washable. With this code you can use a water based shampoo or upholstery cleaner.
S
S stands for fabrics that have to be cleaned with solvents AKA Dry clean only. However, you can spot treat stains with water free solvents or you can use products labeled "dry clean detergent". When cleaning make sure to do it in a well ventilated area as they can irritate you. These can require a bit more effort to maintain.
WS
WS – A WS code means it's a combination of a solvent and water based cleanable material. You can spot clean stains using upholstery shampoo or any mild soap or detergent.
You can also test a hidden spot to make sure the cleaner won't damage your precious sofa.
It's also safe for you to steam clean these materials.
X
X – X means no water. The only way to clean these materials is using a vacuum and brush.
This type of material cannot be cleaned with water based or solvent cleaners. Keep in mind when buying a couch if you do like to deep clean it with shampoo or water based cleaners.
How to Deep Clean a Couch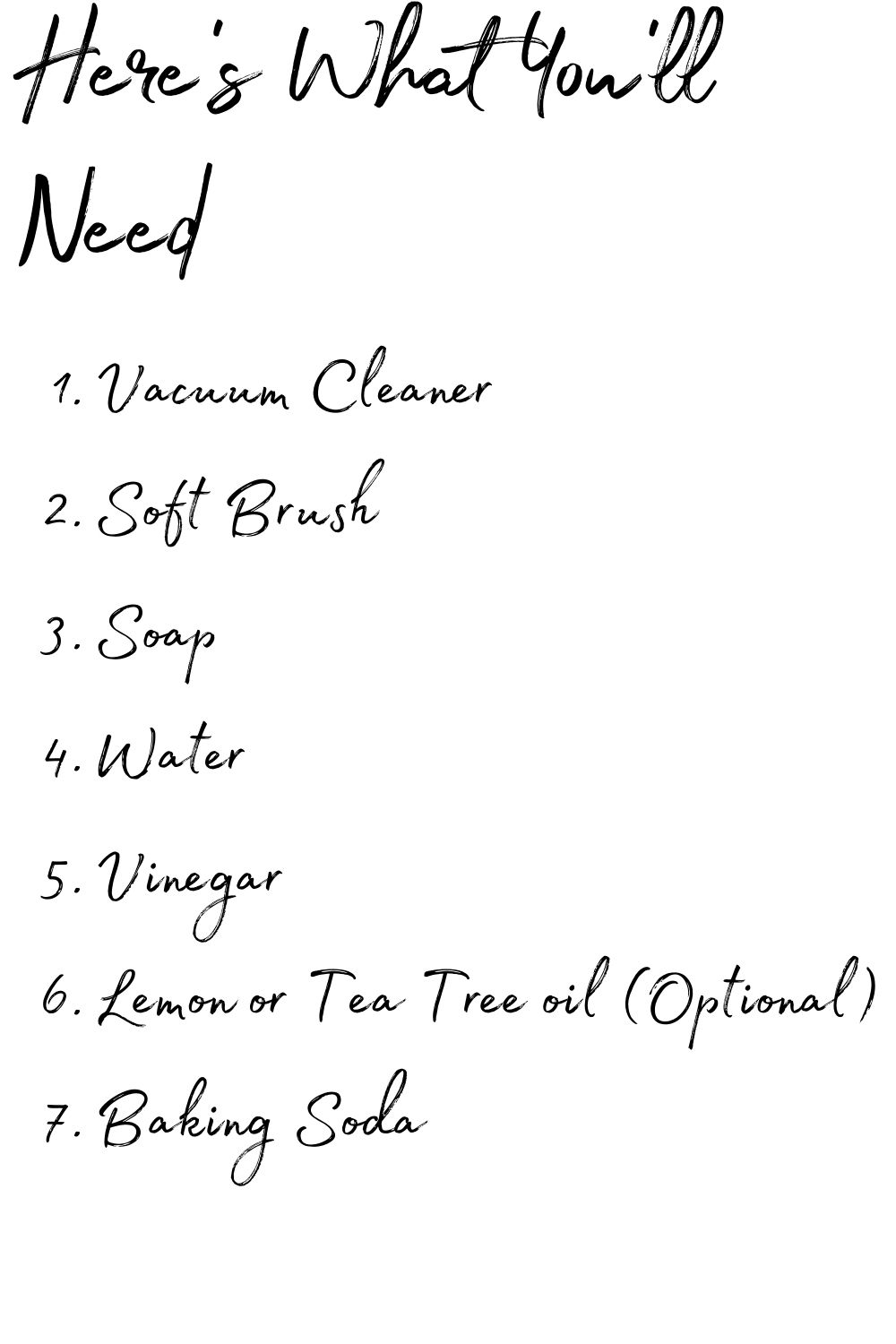 Step 1 Vacuum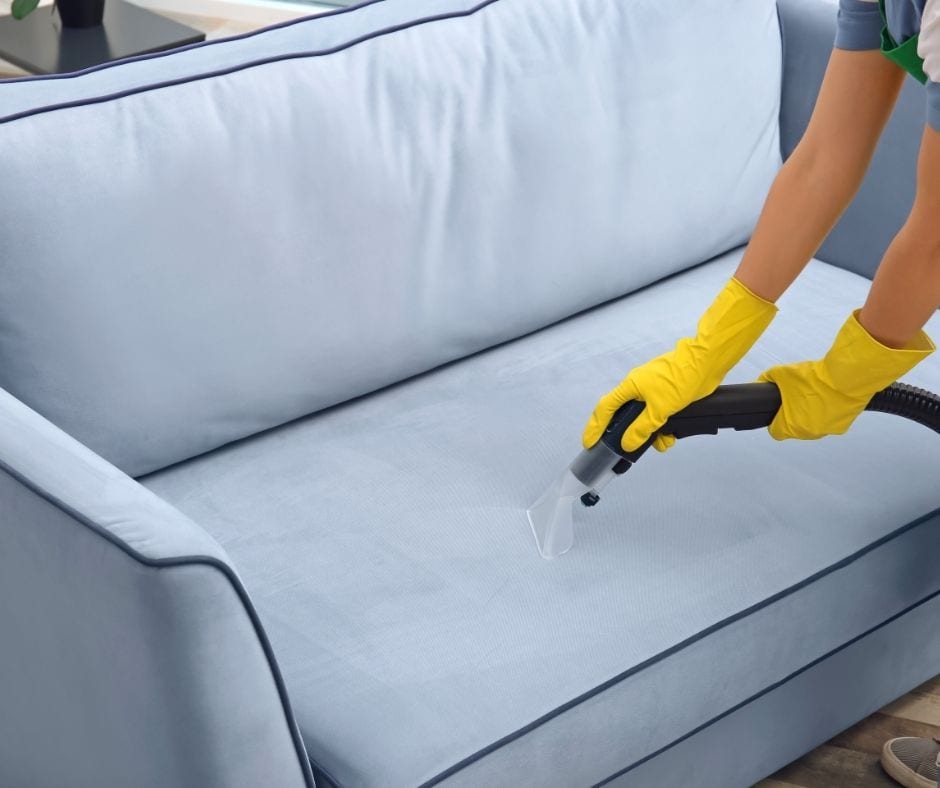 Before you get to deep cleaning, start by vacuuming the couch to remove dirt and debris.
Skipping this step can lead to you just spreading around the dirt and making the problem worse.
Make sure you get to every nook and cranny possible. You may need to vacuum multiple times to get it completely clean.
Step 2 Clean the Throw Pillows and Blankets
Each throw pillow and blanket will have separate washing instructions.
For throw pillows you will usually have to remove the cover and wash it separately than the actual pillows. See the instructions on the label as you some pillows require special care.
You can throw it in the dryer even if you can't wash the actual pillow to fluff it up. Just be weary of the heat level you use as it can ruin the pillows.
The same rules apply for blankets. Most can be washed in a washing machine but check it's label.
Couch cushions can be taken outside and beaten to remove excess dirt. Leaving them outside for a bit gives them a chance to aerate and the sun also helps disinfect various types of fabric.
Step 3 Start Cleaning
A simple cleaner that is compatible with most upholstery is baking soda. It's perfect for removing grime and dirt that's caught up in your couch.
Always test in a small area to ensure it is safe to use on your couch.
Apply it liberally over your couch. Then use a soft brush to agitate it throughout and let it set for 30 minutes or so.
Another alternative is adding dry carpet cleaner into the mix.
Now you can use a vacuum again to remove all the baking soda or carpet cleaner from the sofa. The brush attachment is perfect for this.
Step 4 Remove Stains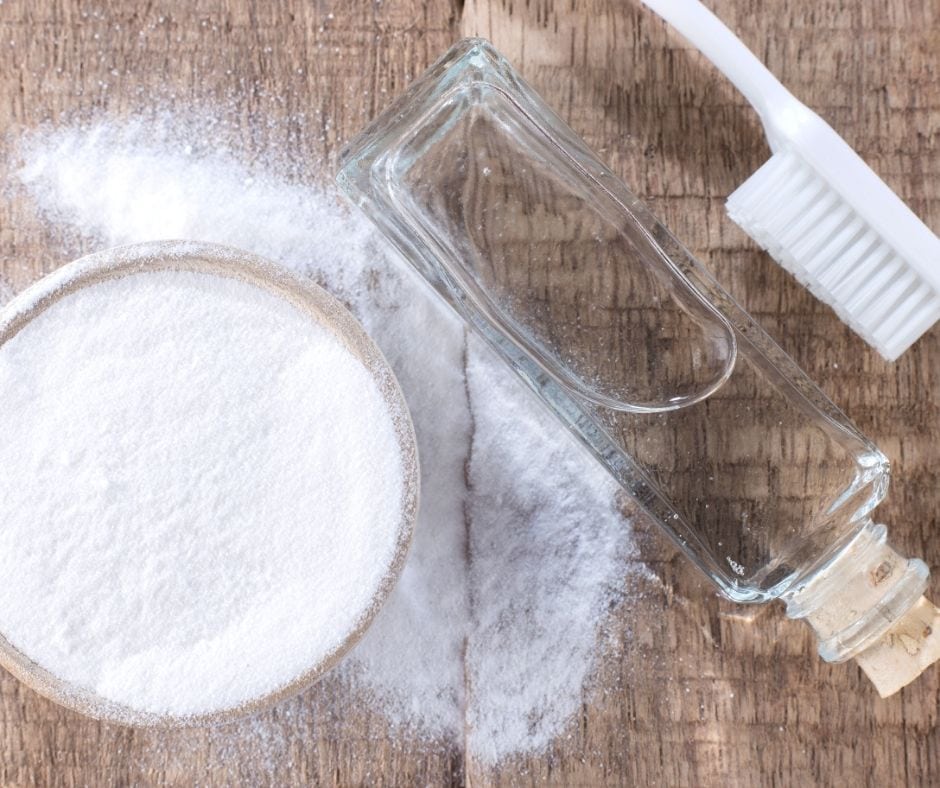 You can use a spot stain remover at this point to clean up any remaining stains. The baking soda should have gotten rid of them or "softened" them up, making this step easier.
Warm water, vinegar and dish soap do a good job at getting rid of these stains. Just make sure your sofa can be cleaned using a water based cleaner.
The best way to avoid "over wetting" your couch is to use a spray cleaner. A quick solution is ¾ water, ¼ vinegar, a tablespoon of dish soap and some tea tree essential oil or a few drops or orange or lemon juice.
This solution also has some antibacterial properties.
To get extra clean use a steam cleaner. Just make sure the steam cleaner gets to 140 degrees fahrenheit.
This is necessary to actually kill most germs. Anything less won't be effective.
Step 5
Enjoy your fresh and clean couch, you've earned it.
How to Deep Clean a Leather Couch
A leather couch is an enjoyable luxury item that needs a bit of extra care to keep it looking in top shape. Additionally, to help it last as long as possible and prevent cracking.
The great thing about leather is that like fine wine, it gets better as it ages with beautiful patinas (the oxidation of leather over a long period of time that changes its color).
My favorite part is that after a period of time each leather couch will become unique with its own wear and tear.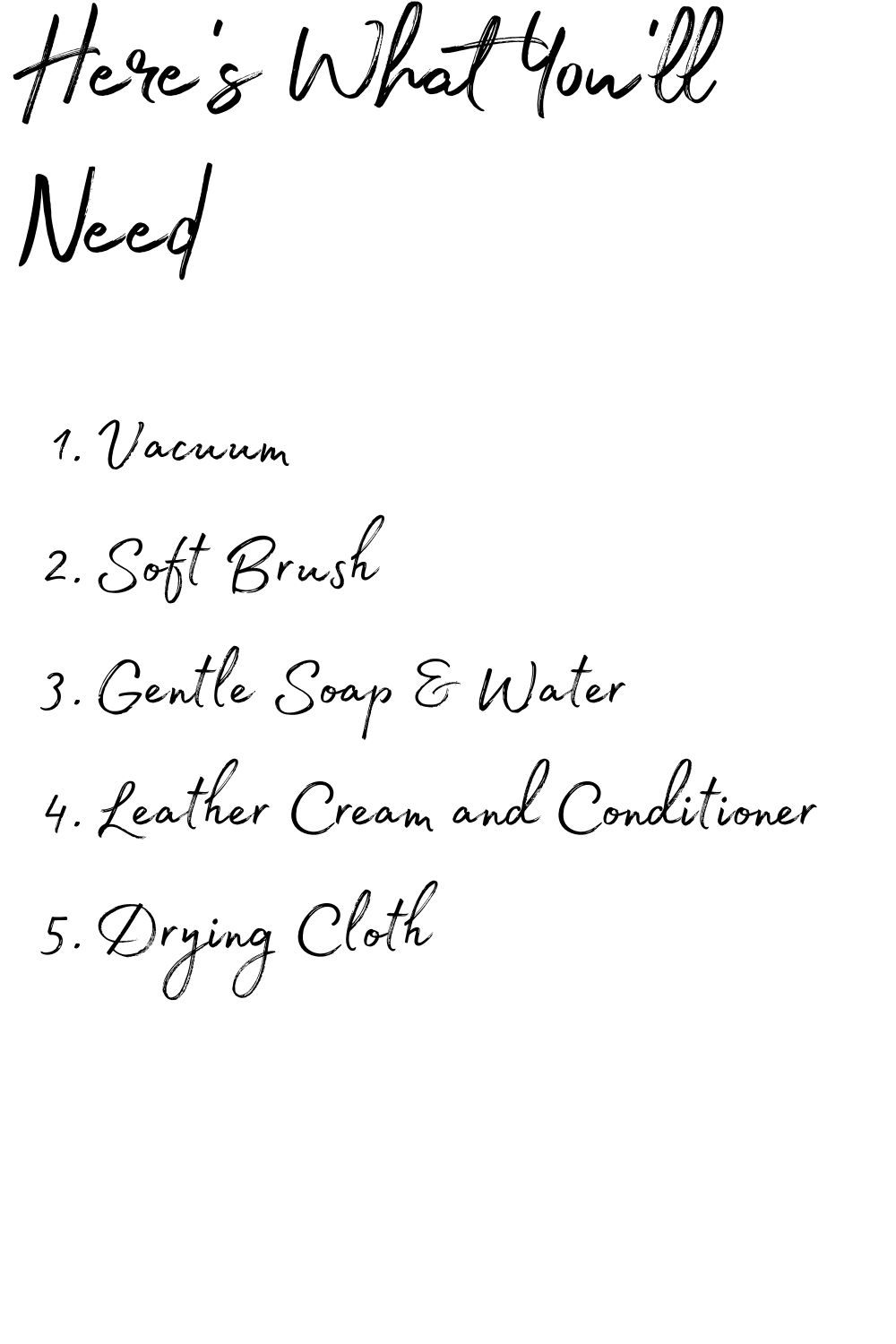 Step 1 Vacuum
Start by vacuuming your leather couch to get rid of any loose dirt and debris. You may have to repeat this multiple times to get everything.
The brush attachment of a vacuum is handy here.
Step 2 Work on the Cushions and Accessories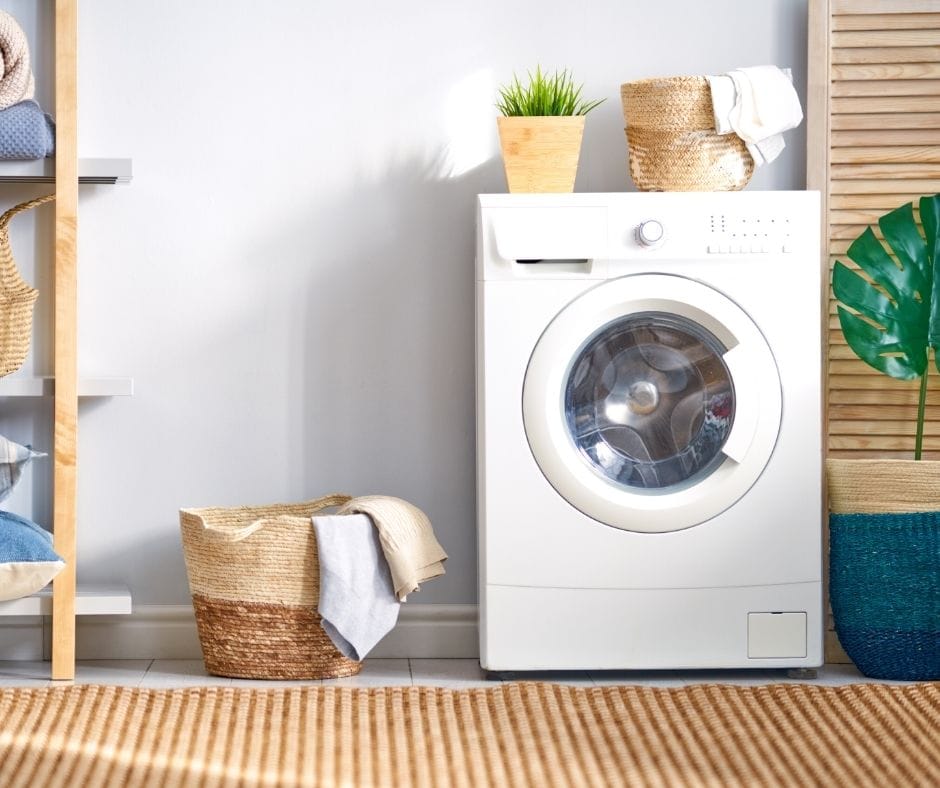 If you have throw pillows see the individual cleaning instructions for those. You may have to wash the actual pillow and it's cover separately.
You can put the pillow in the dryer on high heat (if the cleaning label allows) to sanitize and fluff it. Most covers will be cleaned in a washing machine or hand washed.
Follow the same steps for throw blankets.
For the seat cushions, remove them if they're removable and take them outside to smack any remaining debris off of them.
Leaving them outside is also a good idea to allow them to air out and allow the sun to disinfect them a bit.
Step 3 The Basics: Soap and Water
Gently scrub and clean the couch with soap and water. Use a spray bottle to spread your cleaning solution and avoid over wetting your sofa.
You should use a soft brush to make sure you get into the pores of your leather. A sponge won't work as well.
You can use a mild dish soap mixed with water or a saddle soap designed specifically for leather (recommended).
For tough stains, a small amount of rubbing alcohol or baking soda brushed in will help.
Step 4 Make sure it's dry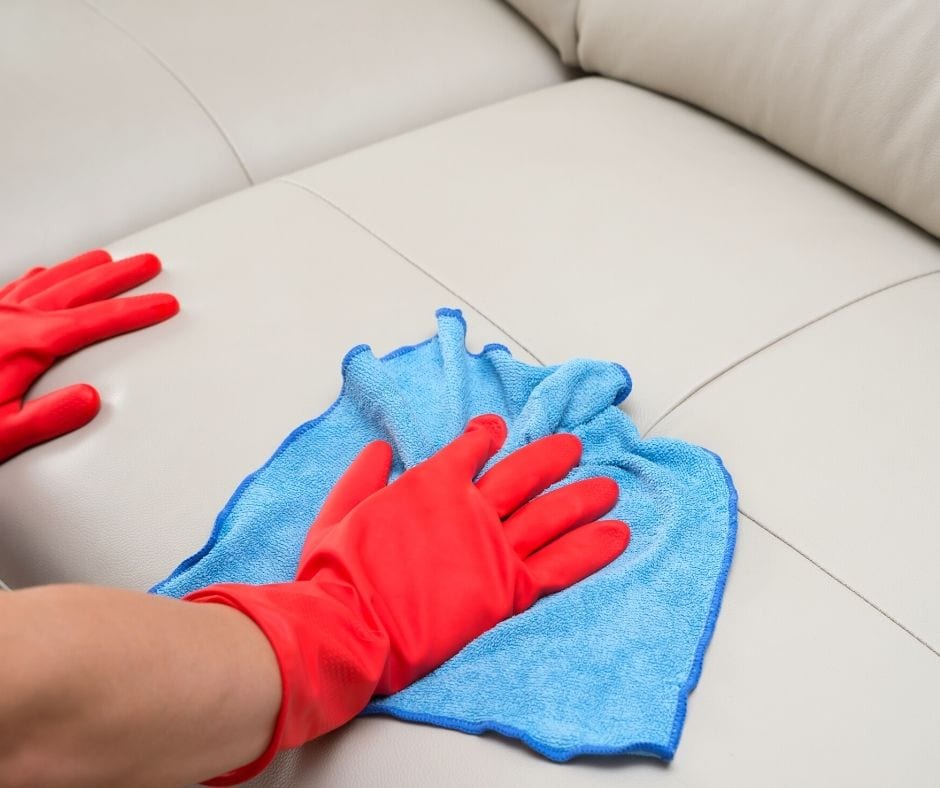 Use a cloth to dry your sofa after you're done cleaning it. This is necessary to make sure the next step goes as smoothly as possible.
Step 5 Use a Leather Cream and Conditioner
To keep your leather looking fresh and new, use a conditioner to moisturize it.
These work by digging deep into the pores of leather and rehydrating them. This will prevent your sofa from cracking and feel soft and smooth.
For an extra clean boost you can buff and shine it with a rag.
Some Quick Tips for a Leather Couch
Remember that some types of leather will look differently over time. They're designed this way and the natural aging is different but beautiful.
Keep in mind where you put your leather sofa to help it last. Near an air condition vent can cause it to dry and crack. Also, if the sun directly hits it from a window, it can also lower it's lifespan.
Be careful with pets and leather sofas. They love to scratch it. If you do have pets opt for a strong top grain or bonded leather sofa that can withstand abuse a bit better.
Moisturize the leather using a conditioner regularly to keep it in top shape and prevent drying and premature aging.
How to Protect a Couch From Stains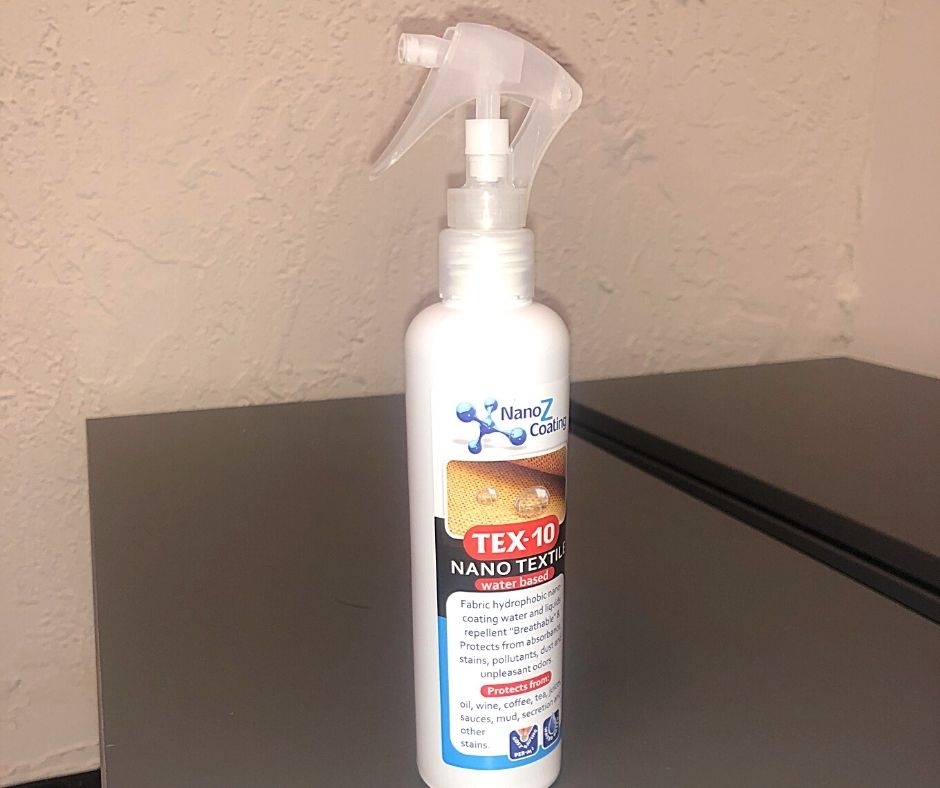 The best way to keep a couch clean a stain free is to apply a quality fabric protector. They're are various brands like the Nano Tex 10 Fabric protector or the Scotchgard Fabric and Upholstery protector that work well.
A quality stain guard won't change the look or feel of your fabric and will keep it safe.
For leather, the best you can do is apply a quality conditioner. This will keep it hydrated and from absorbing stains.
In case of a spill, make sure to address it as quickly as possible. This will prevent it from setting and getting worse than it has to.
How to Deodorize a Couch
A fresh smelling couch is a happy couch.
Upholstery or Fabric Sofa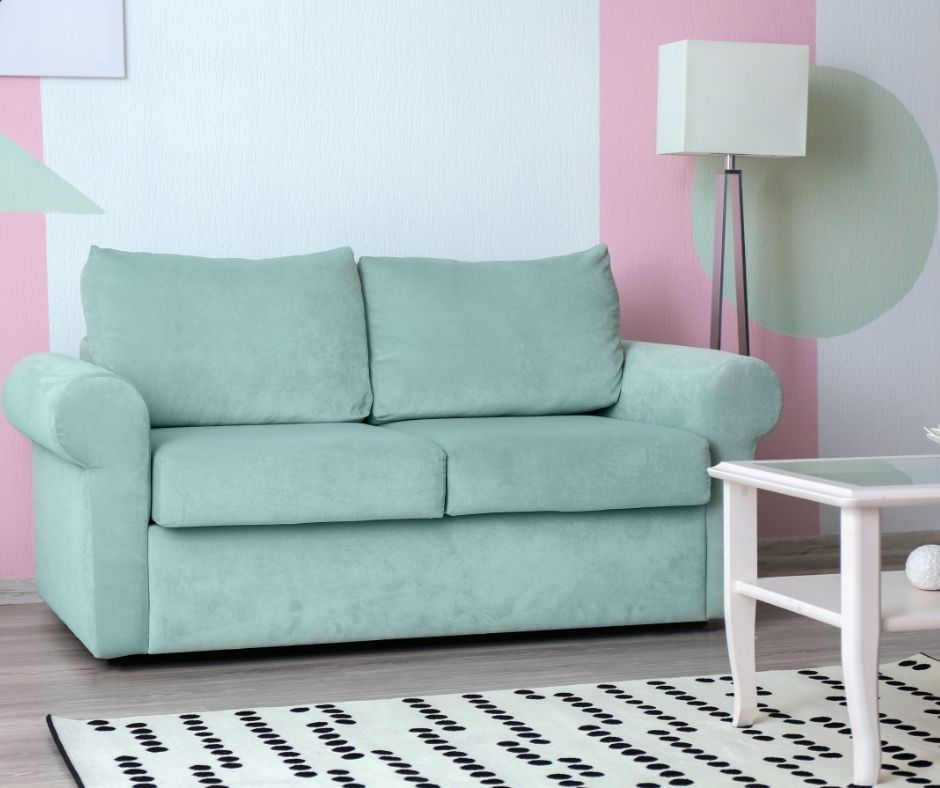 For a fabric sofa start by vacuuming the couch to start removing odors.
Next sprinkle baking soda all around the couch and underneath the cushions if they are removable. Leave the baking soda no less than 15 minutes, preferably up to 30 minutes if you have the time.
You can remove cushions and let them sit outside to air our and to use the sun's disinfecting power.
Afterwards, use the vacuum again to remove the baking soda.
Always test cleaning methods in small spots before doing it on the entire sofa.
For a Leather Sofa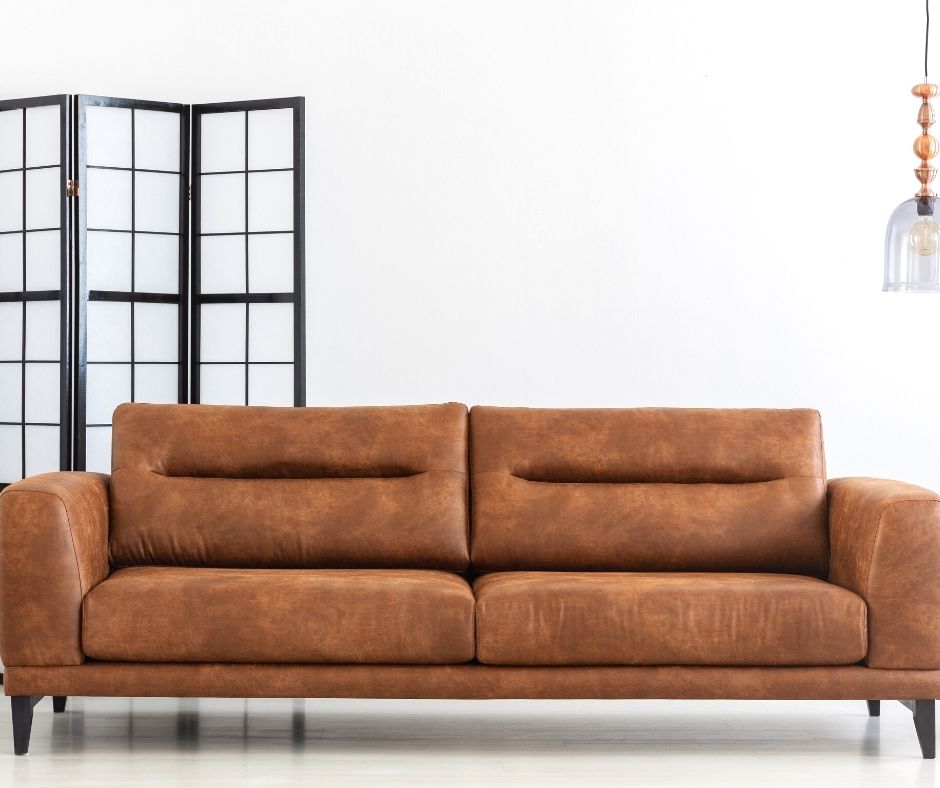 Combine saddle soap with a cup of warm water in a spray bottle. Wipe down the couch with this spray mixture focusing on one area at a time.
Area by area wipe off the soapy mixture with a wet rag. Then, dry it off with a sofa dry rag.
You can use a leather conditioner with an enzyme to help work on tough odors. Enzymes break down the bacteria that cause odors.
Always test cleaning methods in small spots before doing it on the entire sofa.
DIY Cleaners by Bloggers You Can Use
1. Odor Remover by Cari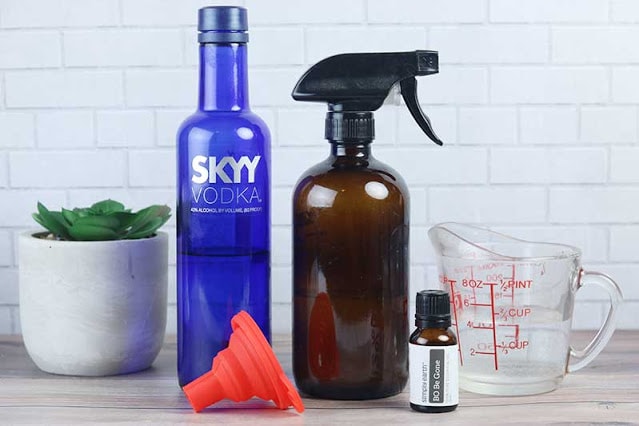 What You'll Need
1/2 cup high proof vodka
1/2 cup distilled water
50 drops essential oils
Get the full instructions on her blog.
Cari shared with us an easy to make, natural odor eliminator that works great on fabric and upholstery. It's affordable too.
"Learn how to remove odors from furniture naturally with this easy fabric refresher spray. It's easy to make with just three ingredients, and it leaves a light and fresh scent with essential oils." – Cari
2. DIY Upholstery Cleaner by Louise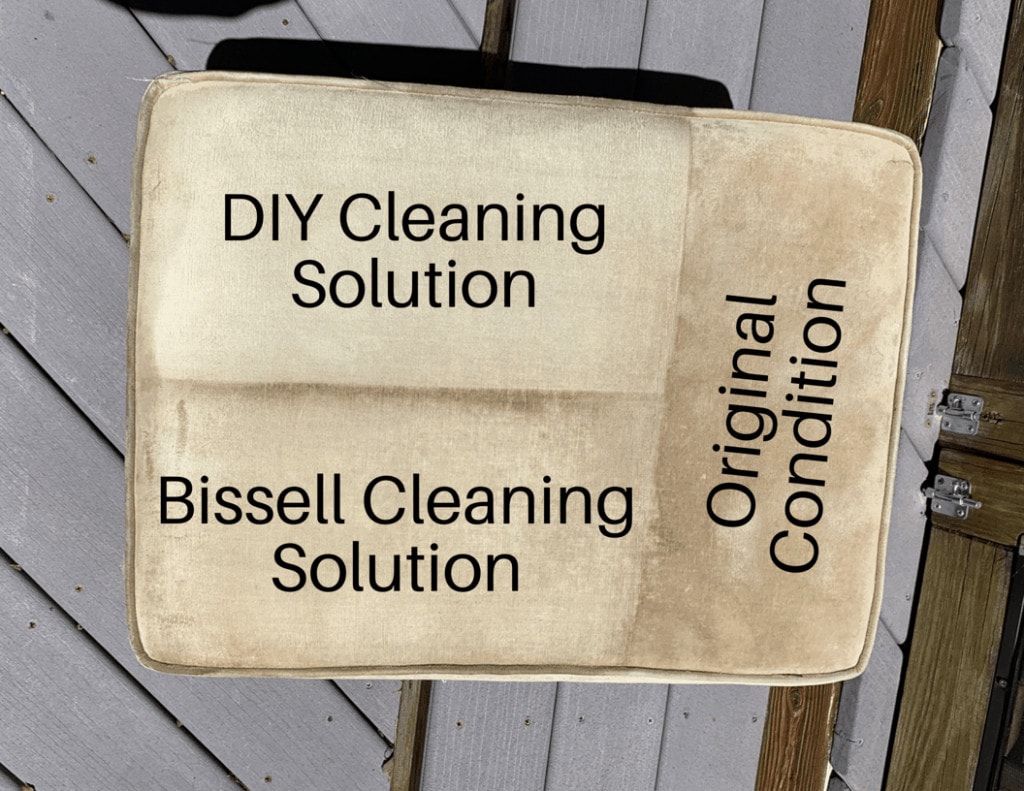 What You'll Need
6 cups HOT Tap Water
1/4 cup Hydrogen Peroxide
1 1/2 Tablespoon White Vinegar
1 1/2 Tablespoon Dish Soap
Get the full instructions on her blog.
Louise shared with us her DIY cleaner she used to clean up an accident she had with a milkshake. The pictures speak for themselves.
"This DIY cleaning solution recipe to use in your Bissell or other machine uses products you probably already have around your house and doesn't leave behind any chemical smells." – Louise
3. DIY Non Toxic Febreeze by Holly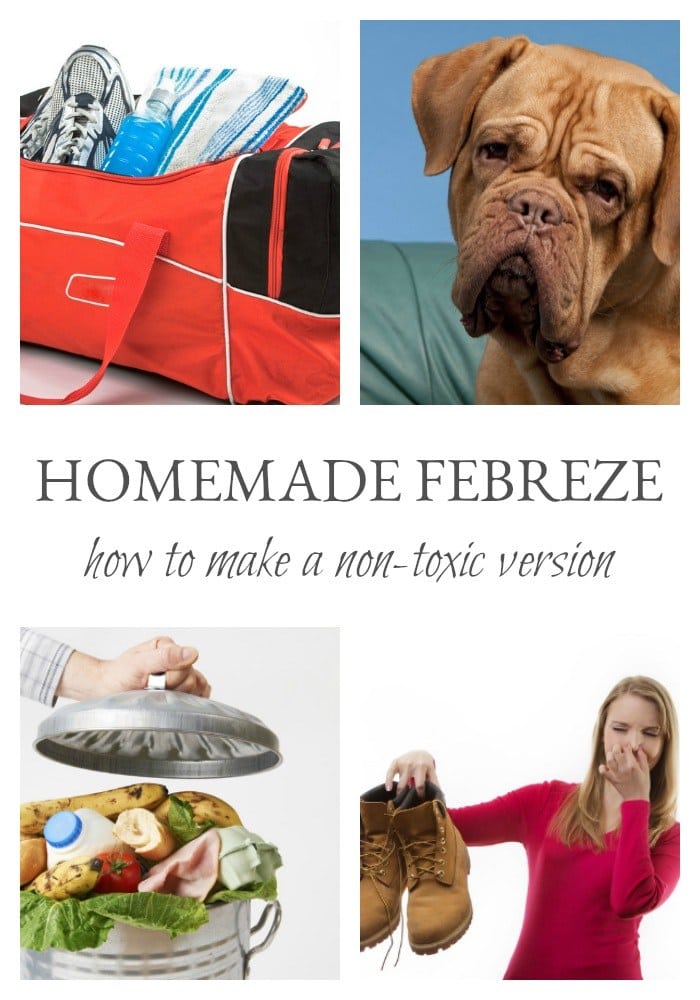 What You'll Need
One tsp baking soda (for 2 oz as shown, or 1 TBSP for 10 oz bottle)
1 drop Essential Oils such as Purification for every ounce of water
Vintage Style Label
Get the full recipe on her blog.
Additional Tips from Cleaning Experts
SwiftClean
Swiftclean is a cleaning service in the Los Angeles Area. We interviewed Jacob the owner of this business. Here are his tips on couch cleaning.
Q: What is the best way to clean a couch?
A: The best way to clean your couch is by using hydro vacuums so you won't be rubbing dirt and you can clean your coach deep.
Q: What do you recommend to use to clean a couch?
A: As for me, the best way to clean a fabric couch is by mixing ¾ cups of warm water, ¼ vinegar, and one tablespoon of dish soap. With all the DIY mixture we've tried, this works the best is cleaning the dirt in a fabric couch. As for leathers, a mixture of 1 cup warm water and ½ cup vinegar with ½ tablespoon of dish soaps also works well.
Q: What do you use to keep a couch clean?
A: The best products that you can use to protect your fabric couches from stains is Scotchgard Fabric and Upholstery Protector. This is our most trusted product to protect your fabric couch and other fabric furniture. You can easily apply it and it can protect your fabrics from spills and stains because it forms a protective layer that doesn't let first penetrate into the fabric.
Q: What do you use to remove tough stains?
A: To remove tough stains easily, we use Astonish Fabric Stain Remover. This can penetrate deep touch stains in an instant.
Q: What do you use to deodorize a couch?
A: I recommend using Ambi Pur Fabric refresher and anti-bac spray extra strength fabric freshener in deodorizing the couch. This does not leave your couch smelling good, but this kills germs and bacteria.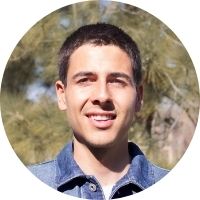 Jacob Martinez from Swiftclean.com
TheSparkingCleanHome
We Worked with Ty from The Sparkling Clean Home and she submitted this video on how she keeps her couch in top shape.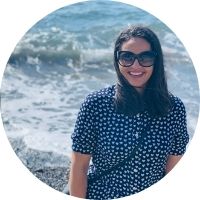 Ty from The Sparkling Clean Home
HappyDiyHome
We asked Jen from HappyDiyHome.com what she recommends to keep a sofa in top shape and this is her recommendation.
"To clean a fabric sofa, mix 1/2 cup rubbing alcohol with 1/2 cup of distilled white vinegar. You'll add 3 to 4 drops of your favorite essential oil for a pleasant smell. The vinegar and rubbing alcohol will foam to help lift the stains, and the vinegar neutralizes odors. Scrub the stains in a circular motion until they're gone and let it air dry. For leather sofas, vacuum it off and get a damp rag and wipe it down. Mix two parts white vinegar with one part olive oil in a spray bottle. You can add a few drops of essential oil for scent too. Spray it on your leather couch and gently massage it in with a clean cloth. Wipe off the excess water and let it dry.
To keep the couch clean, the safest method is to add a slipcover over your couch. Once you put it on, it forms a waterproof barrier between your couch and any potential stains. You can vacuum it or lint roll it to keep it clean. If someone spills, pull it off the couch and toss it into the washing machine. Clean it and put it back on.
To deodorize a couch, vacuum it to remove any loose debris. Get baking soda and sprinkle an even layer over the whole couch. Let it sit for 15 to 20 minutes. Get an upholstery attachment and vacuum the baking soda up. Baking soda will naturally neutralize odors. For stubborn odors, leave it on for a few hours."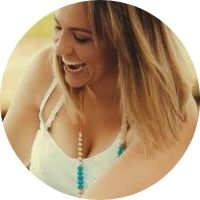 Jen Stark from HappyDiyHome.com
Service Master Restoration by Zaba
We interviewed Diana the President of Service Master Restoration by Zaba and she has the following tips:
Q: What is the best way to clean a couch?
A: For fabric sofas, we always recommend hiring a professional upholstery cleaning company because if your sofa is cleaned incorrectly it can result in watermarks, soiled fabric, or lingering odors. For spot cleaning, we recommend cleaning the entire cushion or area, because if you clean just one small area it can leave water marks or rings. For leather sofas, use Weinman Leather Cleaner and Conditioner. Apply it directly to a microfiber rag, wipe the couch, and then go over it with a dry rag for a polished finish. Always test the back side or a non visible side of the couch first with the product, as you do not know how it will react with the materials.
Q: What do you use to keep a couch clean?
A: Thoroughly vacuum your couch weekly. Apply a 3M scotchgard to prevent stains and repel liquids. You can purchase it from your local hardware store. Always conduct a spot test on a non-noticeable area to see how the fabric reacts. Hold the spray 6 inches from the surface and allow it to completely dry between coats. Two light coats is recommended over one heavy coat.
Q: What do you use to remove tough stains?
A: Removing stains can be tough depending on the stain, but it is possible. Always apply the cleaning product to the towel versus the stain directly as it can delaminate the material.
For coffee, wine or urine stains: Dilute 50/50 white vinegar and luke warm water. Blot the stain then do a speed dry with a blow dryer or fan. The white vinegar loosens and dissolves the stain. If possible, unzip the cushion and place paper towels under the stain to help prevent it from seeping to the cushion. Once the stain is dry, the paper towels can be removed.
For grease and oil stains: Use an odorless mineral spirit (a dry cleaning solvent that thins and dissolves the stains). Add the odorless mineral spirit to a bucket or bowl and place a white towel inside. Do not use a colored towel as the color from the towel can transfer to the materials. Ring out the towel, then wipe the stain.
For make-up/nail polish: Dip the corner of the small towel in the acetone and blot until the stain is removed. Allow to dry.
Leather couches typically can not be cleaned once stained as the cleaning materials will strip the colors. You can use a leather cleaner, though. Apply the cleaner to a rag and wipe the stain. Go over it with a dry rag once complete. Always conduct a test spot on the back of the couch or a non noticeable area.
Q: What do you use to deodorize a couch?
A: To remove tough stains easily, we use Astonish Fabric Stain Remover. This can penetrate deep touch stains in an instant.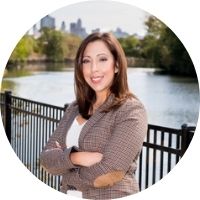 Diana Rodriguez-Zaba from servicemasterbyzaba.com
Wrapping up the ULTIMATE Couch Cleaning Guide
Well that was quite a long one. After this you are more than prepared to cleaning and keeping up with your couch, no matter what type it is.
If you have any additional questions or have any feedback, as always, feel free to reach out me at Kate@swankyden.com
Thank you for reading.
Written by Kate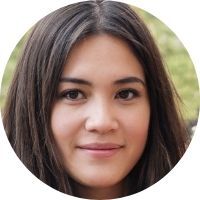 Kate is an interior designer and home decor lover. She's been working in the industry from 10 years and graduated from the University of Miami.