There are many different styles and types of leather to choose from. Some are more durable, while others are more visually pleasing. Are you confused about which leather you should be buying?
In this article, I will take you through the different types of leather. By then end, you'll know the pros and cons of each style and cut of leather.
In This Article We'll Discuss
Types of Leather Used for Leather Couches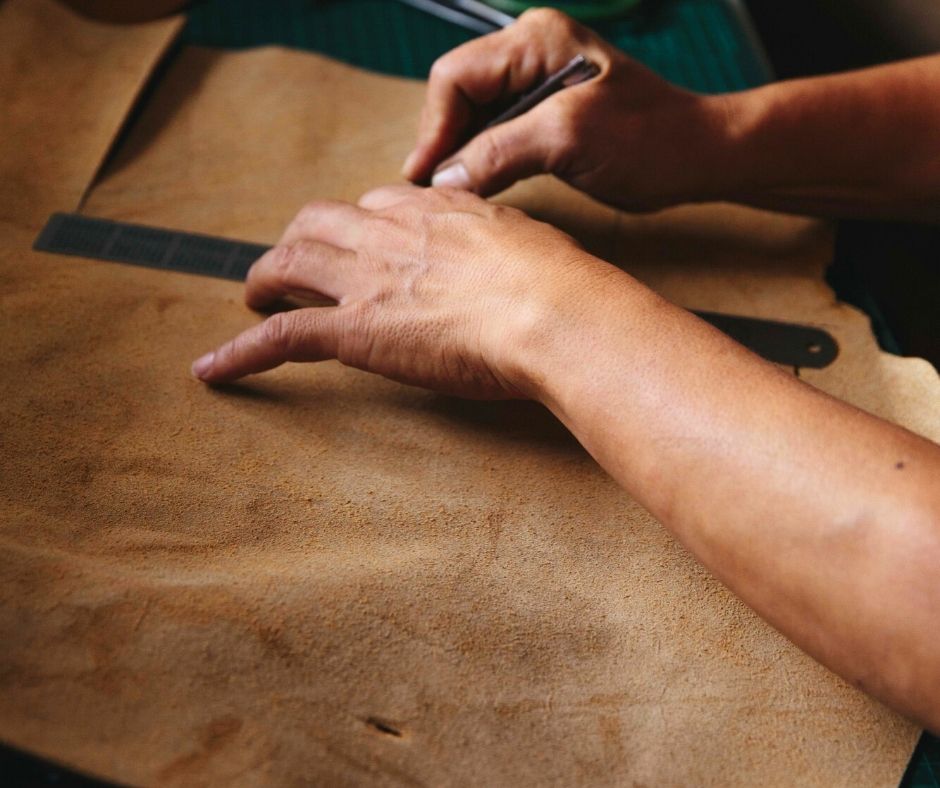 Aniline Leather
The first leather I'll be looking at, Aniline leather is incredibly high quality. This type of leather is sometimes known as the 'naked' leather.
Aniline leather retains all marks and pores from the hide. That means that each pattern is incredibly individual and unique. No two hides are the same, which is a great feature of aniline leather couches.
Manufacturers dye Aniline leather by immersing the hides into a dye bath. After they remove it, they don't do any further treatment with different pigments. That means the leather will often have pore scares from the original hide. This gives a natural look to the finished piece.
Manufacturers use only about 5% of all hides in making Aniline leather. Considering that marks are visible, each leather must be hand picked for a certain style. This can increase the cost of an Aniline Leather couch significantly.
Advantages:
The biggest advantage to an Aniline leather couch is the fact that it will be unique. Each design incorporates marks and patterns of the original hide. That leads to your couch being totally unique to you. This is an interesting feature, and one you can pride yourself on.
Disadvantages:
Aniline leather is only dyed once. When making the leather, there will be no further treatments. While this conserves the 'natural' and 'naked' look of the leather, it also offers no protection.
Without a protective coating, Aniline leather can stain easily. If you have a big family or are particularly clumsy, this might not be the leather for you.
Similarly, as there is no protection, marks from overuse begin to show quickly. If your couch is in a high traffic area, you may want to for a more durable leather.
Semi-Aniline Leather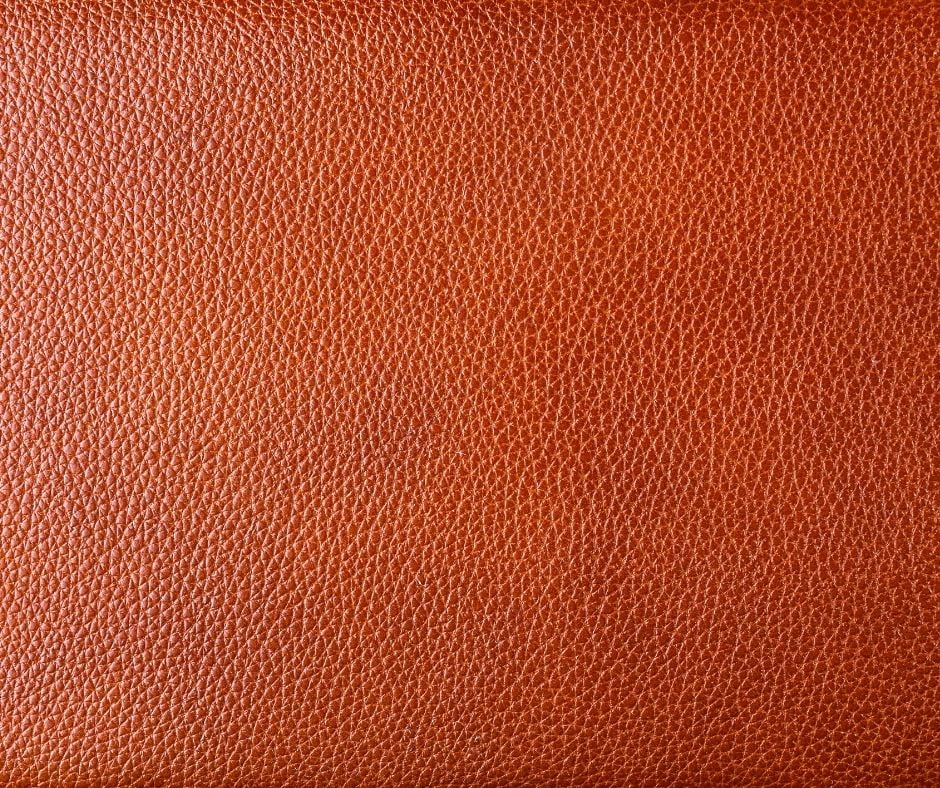 Following on from Aniline leather comes semi-aniline leather. As the name suggests, this leather comes from the same base material. The only difference is that semi-aniline leather is further treated with pigment.
This pigment gives a unifying quality to the couch, making the color more consistent. However, the second treatment begins to cover up some of the unique features of the aniline.
Advantages:
The biggest advantage to semi-aniline leather, especially over aniline, is its durability. This extra treatment makes the leather resistant to stains and damage. This will mean your couch lasts a lot longer.
The uniform color can also be a beautiful factor for your décor. If you to match a certain aesthetic, uniformity is a useful style to go for.
Disadvantages:
Further treatment takes away some of the individuality that aniline leather has. Your couch may end up looking quite stereotypical. Often, semi-aniline couches are cheaper while offering less interesting patterns.
Pigmented Leather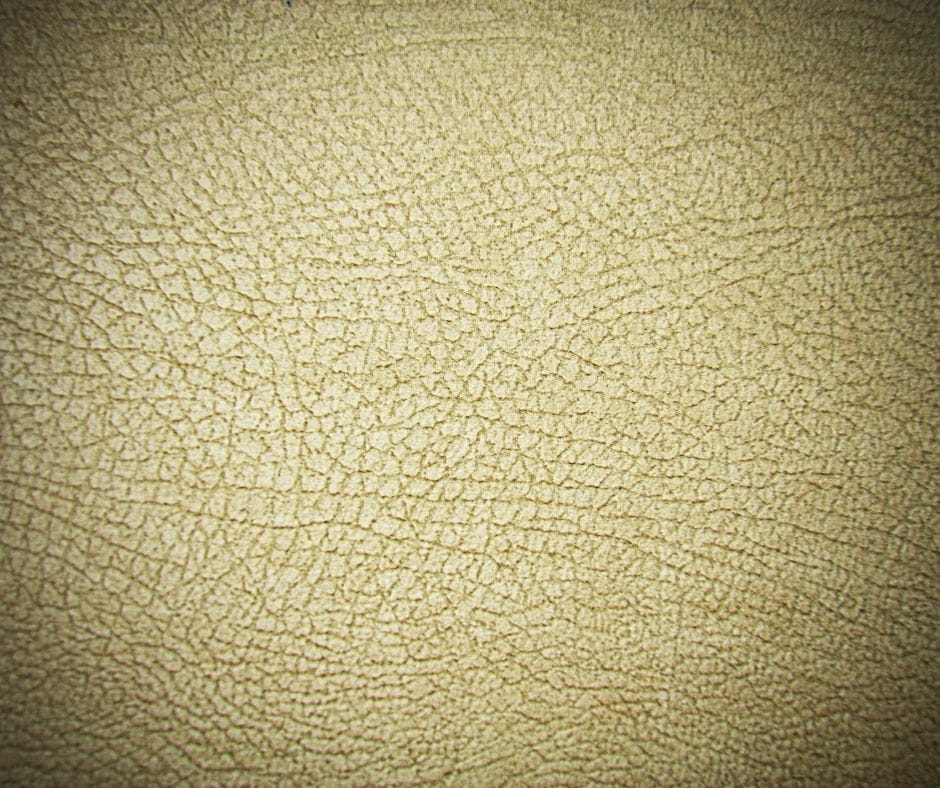 Pigmented leather is a form of hide that manufacturers treat several times. Often also known as protected leather, this is one of the most durable leathers. Indeed, if you are looking for something that will last a life time, this is the leather to go for.
There is a surface polymer that contains pigments on top of the base layer of hide. This creates a uniform surface that protects from stains. This manufacturing process sadly removes some of the unique features of the leather.
Advantages:
Pigmented leather will last a very long time. Often quite literally lasting a lifetime, this leather is the one to go for if you want your money to go the furthest.
Virtually stain and mark proof, this leather is great if you have a family. If lots of people will be using the couch, pigmented leather will resist a lot of wear and tear.
Disadvantages:
There is almost no variation between hides with pigmented leather. Unlike both aniline and semi-aniline leather, this leather is uniform. Due to the amount of layers of product added to the leather, the hides become consistent in color and tone.
This means your leather ends up looking less natural and quite artificial. You will be placing durability over visuals if you go for this type of leather.
Faux Leather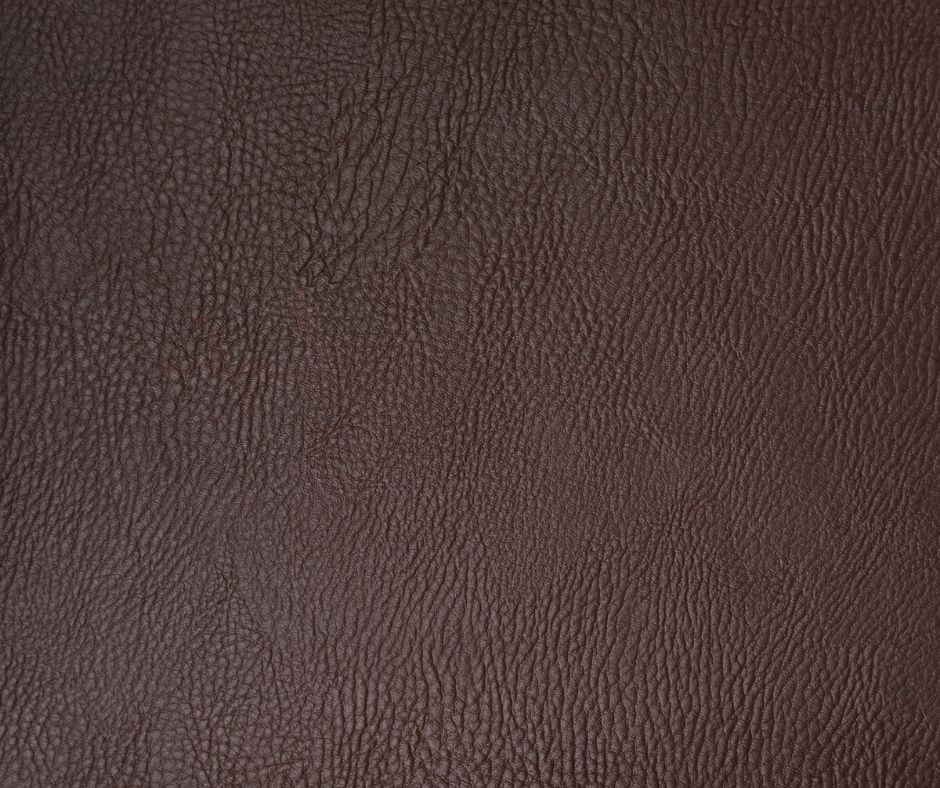 If you love animals and don't want to contribute to the leather industry, faux leather is the best option for you. While this was once looked down upon, faux leather is now becoming an industry favorite.
Recent advances have made the quality of faux leather nearly equal to that of real leather. This means you don't have to compromise on your comfort to save the animals.
Advantages:
Faux leather is much cheaper than real leather. If you worry about financials, faux leather will save you a lot of money. Being fake, it is also produced in almost every color. That means you can select whichever type of pattern and color you need.
Faux Leather is also really easy to clean. While most leathers will need special products, you can clean faux leather with a damp cloth. It is also unlikely to crack and fade as it is UV resistant.
Disadvantages:
While there are plenty of advantages to faux leather, there are also disadvantages.
Faux leather is much less durable than real leather. While cracks are unlikely, the chance of puncturing the material is higher.
If the smell of leather is also a big pro for you, faux leather does not emulate that scent.
Different Styles of Leather Couches
What is Full-Grain leather?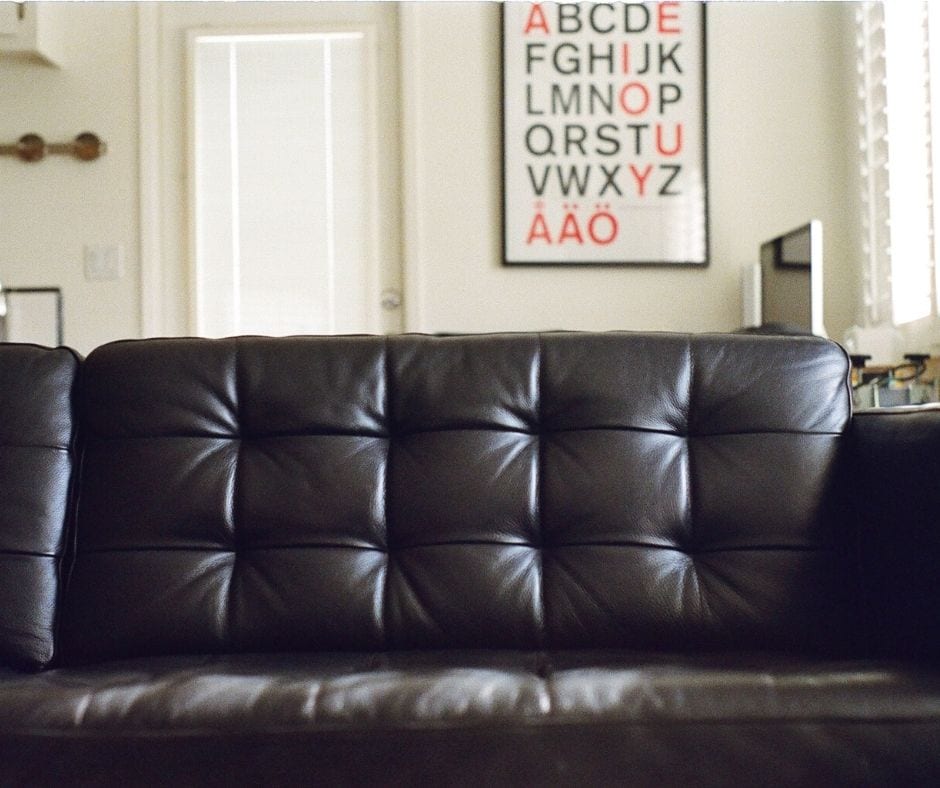 Full-Grain, also known as Top-Grain, leather is the highest quality leather you can buy. They make Full-Grain products from leather that comes from the top of the hide.
There is only a slight difference between top and full grain. Full includes markings on the top of the animal. Meanwhile, top means they will have removed the outer layer of the hide. Both of these are incredibly high quality and will offer a fantastic finish to your couch.
If you are looking for a sofa with full-grain, I recommend going for a smaller couch. This product is very expensive, and even smaller sofas can go for large sums.
What is Corrected-Grain leather?
This is the second highest quality leather on the market. As the title suggests, 'Corrected' has removed blemishes or damages to the leather. While this can give a more uniform finish, some people say it lacks that sense of uniqueness.
However, if you're looking for a high quality leather that is more affordable, this is the style I would suggest.
They finish this hide by sanding, with an artificial grain embossed onto the top layer. This also gives it slightly more durability than full-grain leather.
What is Split Leather?
Split Leather is the most common style of leather. They take this from the lower layers of the hide, meaning is is slightly worse quality.
Split Leather is less expensive than other forms of leather. However, this also comes at the price of being less durable. They don't absorb moisture well, which can lead to cracking early on.
I don't recommend this form of leather. While you would save money, you also lose a lot of the quality of the product.
Larger couches are often made of split leather. Be sure to check what kind of leather you are buying before you purchase.
Which leather sofa is best for you?
There are many varieties of leather that suit different purposes. If you're looking for a couch that will last a life-time, you will want a top-grain pigmented leather. This is fantastic if you have a little bit more cash to spend and want something durable.
The cheapest leather you can go for is split leather. However, you will be spending money on something that is not as comfortable or durable.
My recommendation is that you go for a sweet spot in the middle of these two. A semi-aniline leather will provide an aesthetic beauty to your couch. Also, they are incredibly durable. If they are top or corrected leather, you will also get the couch for cheaper.
If you're looking for something a little more animal-friendly, you can always try out faux leather. If you need help identifying leather, check out this video.
Whichever you decide is for you, make sure you check them out in store. Feeling the leather will help you to make an informed decision that matches your taste.