Is your living room looking more like a formal waiting area rather than a place you can entertain friends and family?
Not to worry, there are plenty of simple ways to turn a formal living room into a lounge where you can relax.
The room should be large enough to accommodate furniture and people comfortably, so at least 12′ x 12′. Also, any decorations on the walls or floor should be kept to a minimum. In addition, you will need power for lighting, entertainment equipment, etc.
The furniture in the room should be relatively comfortable. And, it's important to not change too much at once. Making significant changes can affect your life in unexpected ways. Therefore, if you want to make a change, make it gradual.
In This Article We'll Discuss
10 Ideas to Turn a Formal Living Room Into a Lounge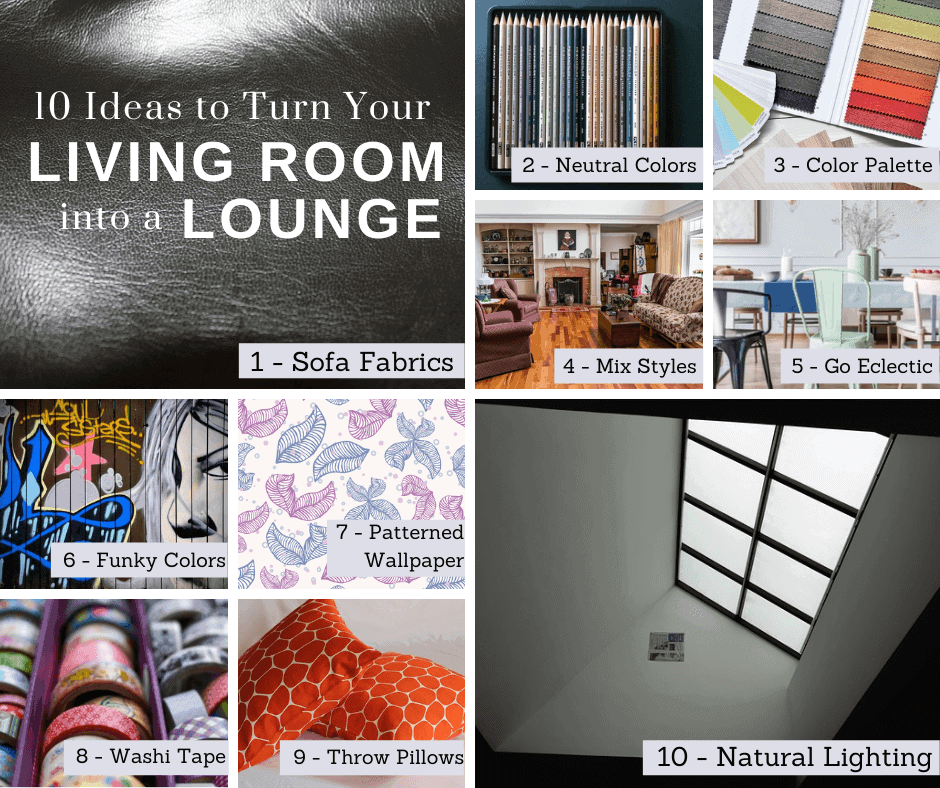 Homeowners often struggle to change their homes into the house they've always dreamed of. The living room is a particularly tricky part of the house because it has so many purposes.
This list shows ten ways to turn your formal living room into a lounge, depending on your personal preferences and needs.
Sofa fabrics: if you're struggling to decide what type of fabric or color to opt for, there's one way you can simplify your decision. You can pick one sofa fabric and stick with it throughout your space.

Alternatively, you could mix things up using two types of materials, like leather and velvet. This will add interesting textures and will make your room more visually appealing.

Keep your colors neutral: don't be afraid to use neutral colors for your sofas. If you want something more vibrant, opt for a pattern or exciting fabric instead of choosing clashing colors.

This will keep the room looking chic and sophisticated rather than tacky and all over the place.

Choose a color palette: most homeowners opt for neutrals during the winter months, and they start to choose brighter hues in summer.

While this is a safe bet, why not try opting for a cohesive color palette throughout your living room? It's less bold and ensures that your space looks trendy and stylish at all times.

Don't be afraid to mix styles: you can be traditional and choose a formal living room, but you can also transform it into a lounge by mixing your styles. Think rich velvet sofas combined with rustic wooden materials such as footstools and coffee tables.
Go for a more eclectic range of furniture: don't think you have to stick with the same pieces of furniture throughout.

There are plenty of alternative options on the market that will allow you to create a unique look in your space. But, it's still important to make sure they all work well together at the end of the day.

Use funky colors if necessary: while neutrals are great for transforming your formal living room, there's nothing wrong with adding some funky pops of color.

This is an excellent idea for rooms with a lot of natural light since darker tones can make your space look gloomy and drab.

Try some patterned wallpaper: patterned wallpaper has been around for decades, but it's still going strong. If you want to add some patterns to your walls, choose something quirky or unique for an impactful look in your lounge.
Washi tape is an inexpensive way to transform furniture: if you're on the market for cheap decorating ideas, then opt for washi tape. It's easy to use and comes in various colors. So, whether you want to create stripes or patterns, there are plenty of options to choose from.
Don't be afraid to use throw pillows: throw pillows are a great way to add some personality to your living room without making it look cluttered or untidy.

Plus, they're pretty inexpensive, so you don't have to worry about breaking the bank when looking for funky textures and hues.

Natural lighting is vital: if you want to turn your formal living room into a lounge, make sure there's plenty of natural light coming through. This will keep the space looking bright, airy, and inviting.
Types of Furniture You Should Use to Make the Space Feel Like a Lounge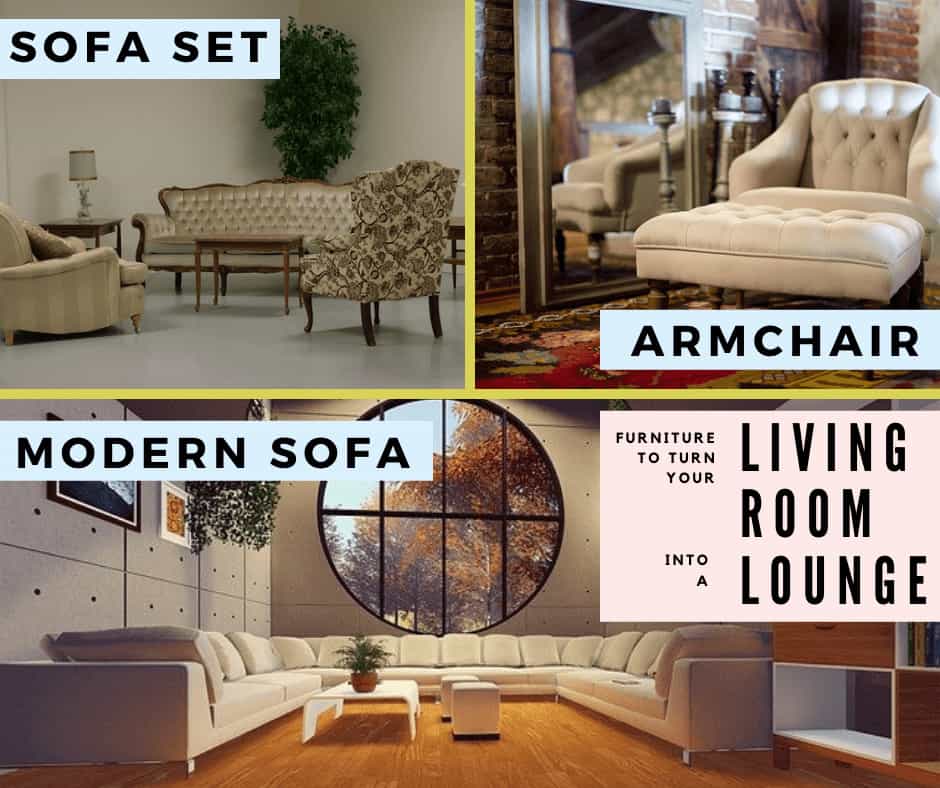 Here is some modern furniture you should use if you want your new lounge space to look high end and inviting:
Sofa Sets
If you want to use this lounge to entertain family and friends, you'll need to invest in some high-quality, modern sofas.
There are many on the market today, and they come in various shapes, sizes, colors, and styles.
However, it's important to note that not all people feel comfortable sitting on curved lounger-style sofas. This is especially true if children are among your guests.
Modern Sofas
Most people will choose either a two or three-seater for their primary seating. But, another popular option is getting one large sofa such as a corner suite or a sectional.
These types of sofas are great because you can talk to people sitting on the other side of them.
Armchairs
Once you have decided on a suitable style for your modern sofas, you will probably want to get some matching armchairs, too. And, you might want one or two recliners that you can use to put your feet up.
How to Make a Formal Living Room More Relaxing and Feel Like a Lounge
A formal living room typically has a layout that's meant to entertain guests. However, it can sometimes feel stuffy or unfriendly. To avoid that, you'll want to make it feel more like a lounge. Here's how you can do that:
Remove All Clutter From Your Fireplace Mantel

Your fireplace mantel is likely the first thing people see when they walk into your home. So, it should be kept clutter-free.

For decoration, you can still use the area above or around your fireplace for an arrangement or a picture. Just make sure nothing is sitting on it.

If you are using candles, place them in candle trays to create a uniform design and to eliminate any smoke build-up that may happen from having them right next to each other.

Get Furniture with Storage

By adding more storage to your living room, not only will you be keeping things neat and organized, but it also allows people to feel more comfortable.

They'll be able to relax and put their feet up without worrying about the different things around them. This will help your guests stay comfortable while also keeping clutter off your coffee table or couch.

Add a Rug Under Your Coffee Table

Adding a rug creates a sense of coziness. So, people will be more inclined to take their shoes off and relax on the sofa with their legs up.

A dark-colored rug can make small spaces seem larger, and they'll also add a pop of color to the living room.

Use Relaxing Furniture

Furniture that allows you to recline or stretch back, such as a chaise or an armchair, is going to be inviting for people to sit down and unwind.

Not only does it allow people room to stretch their legs, but it also allows for more space on the floor because you don't necessarily need an end table next to it.

Keep Your Formal Living Room Layout Simple

Furniture arrangements should always be kept minimal and straightforward to stay elegant and feel relaxed.

Too many pieces of furniture crammed into one area can make your room feel very crowded.

This is especially true if you're trying to fit too many things within a small space. Doing so will make your formal living room look smaller than it already is.

In addition, keeping the number of decor items at a minimum is critical when creating a welcoming atmosphere in a living room.
Conclusion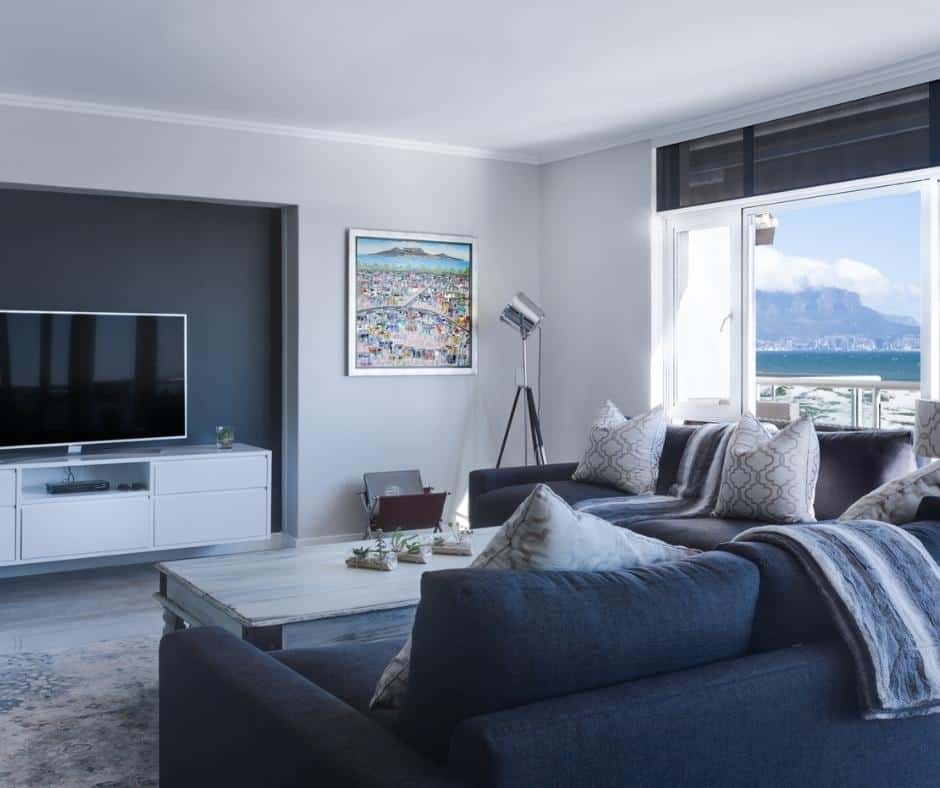 We've provided some ideas on how to turn a formal living room into a lounge where the whole family can feel comfortable. You don't need any particular skills or experience, just follow our tips and incorporate your own style.
If your living room seems too dull and uninteresting, then you should change it up. Go ahead and make this update as soon as possible and enjoy the new atmosphere of relaxation and comfort in your home. Your family and friends will appreciate it.