When it comes to picking out new curtains, you need to account for length, style and color. The color of your living room curtains pulls the room together. So, it's important to know some tips for picking your living room curtain color.
In This Article We'll Discuss
5 Tips for Picking Your Living Room Curtain Color
Purpose
Why do you need curtains on the window? Some reasons that people like them are for privacy, sunlight/ wind control, and decoration.
But, are your curtains a focal point or a background piece? Your answer will determine the curtain's importance in terms of your living room decor. It will also help you decide whether the color should be bold or neutral.
Solid vs Pattern and Prints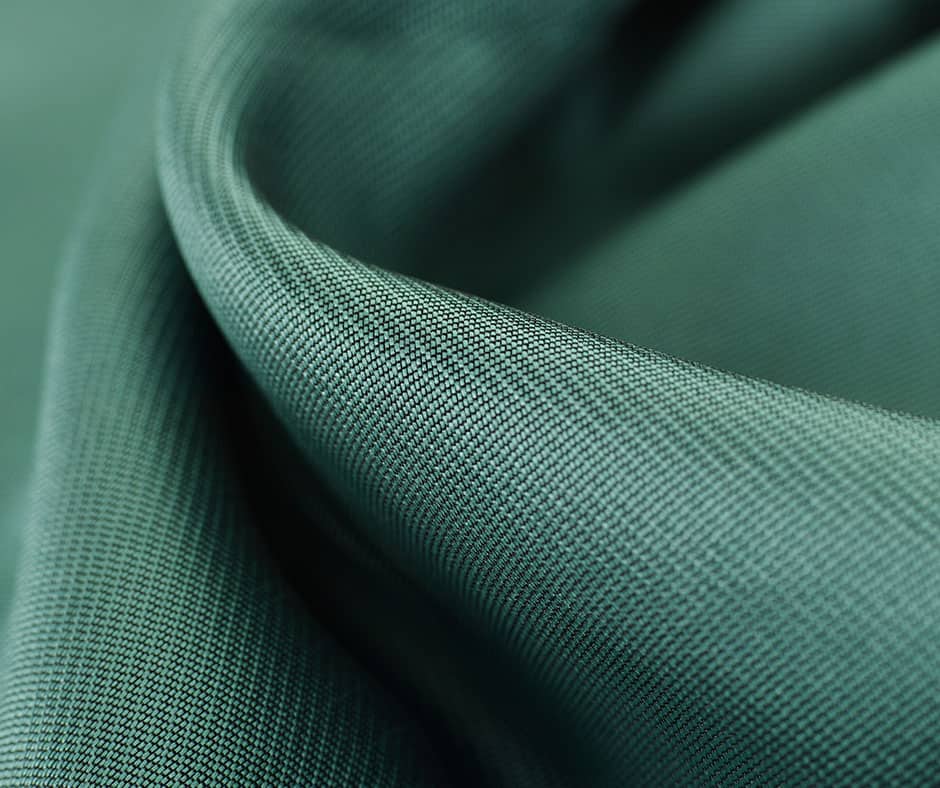 Curtains come in solid shades, patterns, or prints. Prints and patterns are great choices for living rooms where the curtain is the focal point. However, you should choose a solid color for living rooms that already have patterns in their decor.
Patterned or printed curtain colors with patterned accessories are distracting together. Also, solid curtain shades work in both patterned and unpatterned rooms.
Room Style and Theme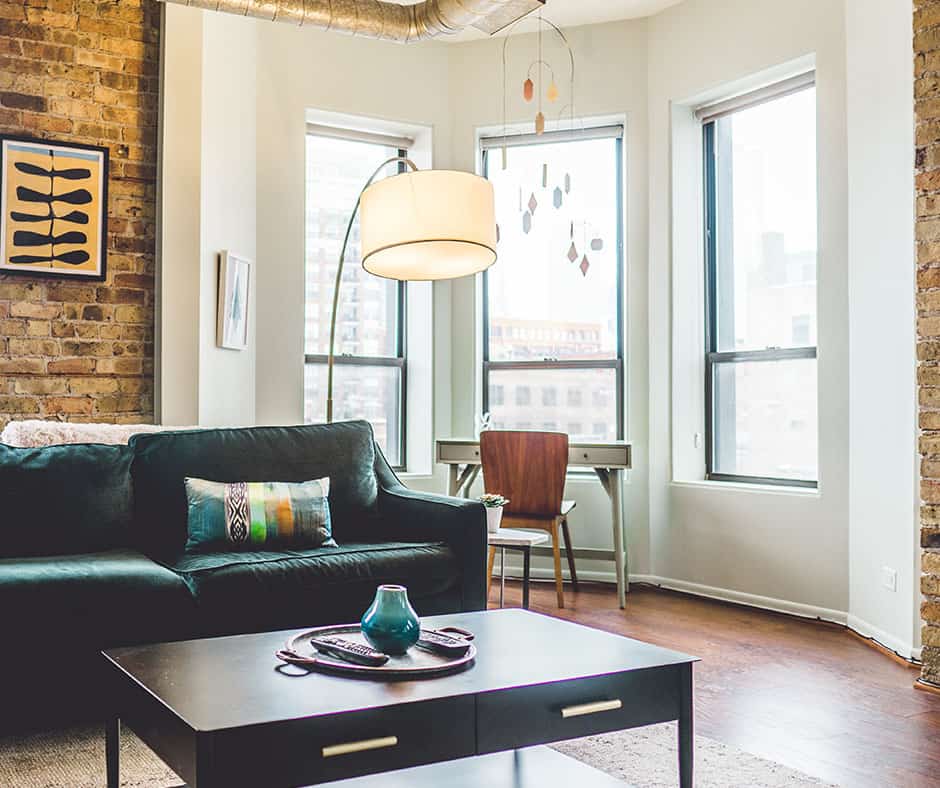 What is your living room's style? What is the living room's atmosphere? Think about the feel of the room. Is it casual, formal, cozy, relaxing, multipurpose, or something else? Once you determine that, match the curtains to the style and theme.
Living Room Size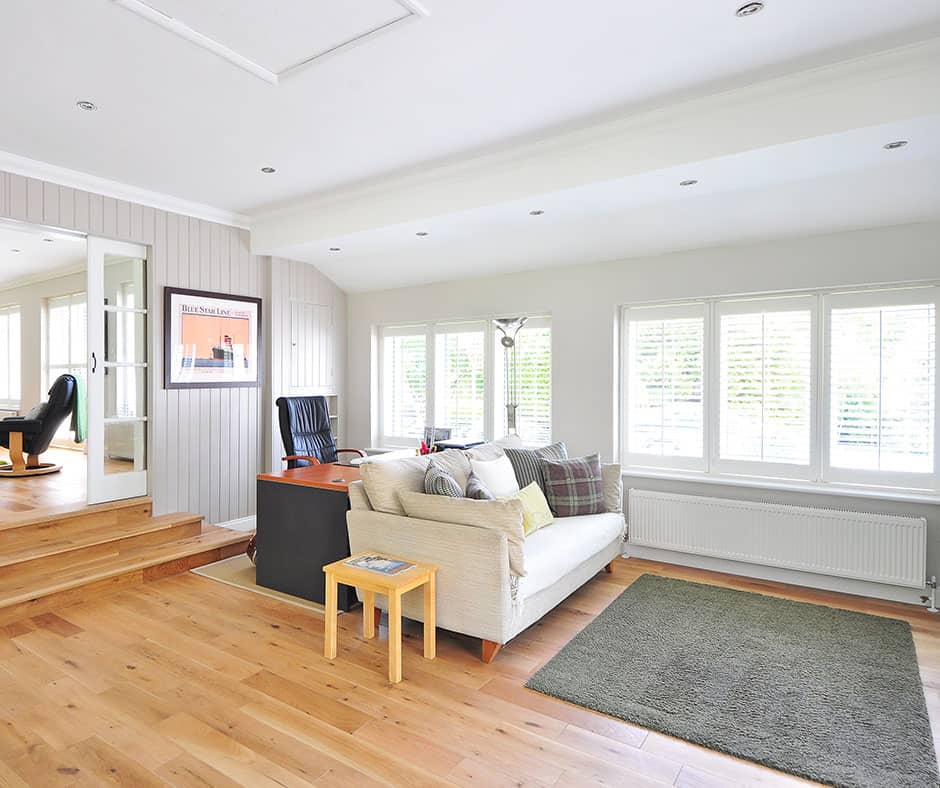 A color, pattern, or print can make the living room area appear larger or smaller than it is. So, it's imperative to pick a color that won't make the room look bad.
Vertical stripes make rooms look larger
Horizontal stripes make rooms look smaller
Prints are too loud for small spaces because they shrink them
Solid dark colors will widen a room
Solid light colors will brighten a room
Outer Appearance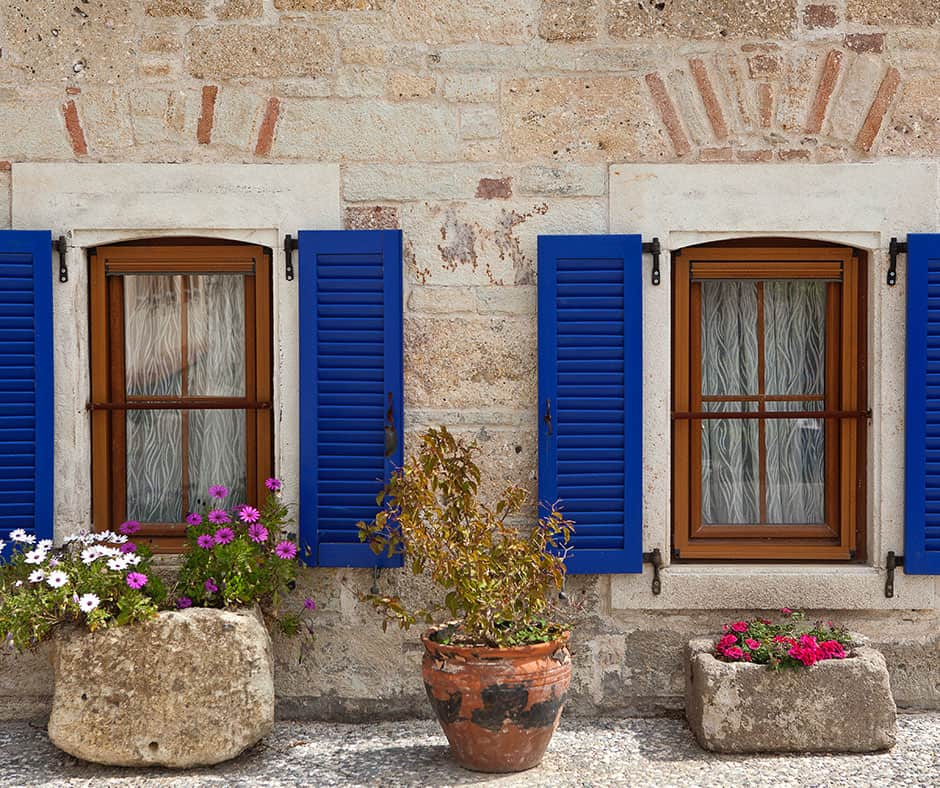 How curtains look from the outside is equally as important as how they look inside. Decorative patterns and prints look better from the exterior than solids. However, decorative prints and patterns may decrease your privacy, especially at nighttime.
Solid shades offer privacy, but look bland from the outside. It's important to weigh outer appearance and privacy to decide which is more important to you.
How to Find Your Living Room Curtain Color
The easiest way to choose a living room color is by picking the most dominant color in the room. Choose the color that appears on most of the furniture and accessories. Doing so will unify and enhance everything.
A more uncommon way to pick a living room curtain color is by using the color wheel. Instead of concentrating on primary, secondary, and tertiary colors, focus on complementary colors. Complementary colors are those opposite one another on the color wheel. The color wheel works for one, two, or three dominant colors in the room.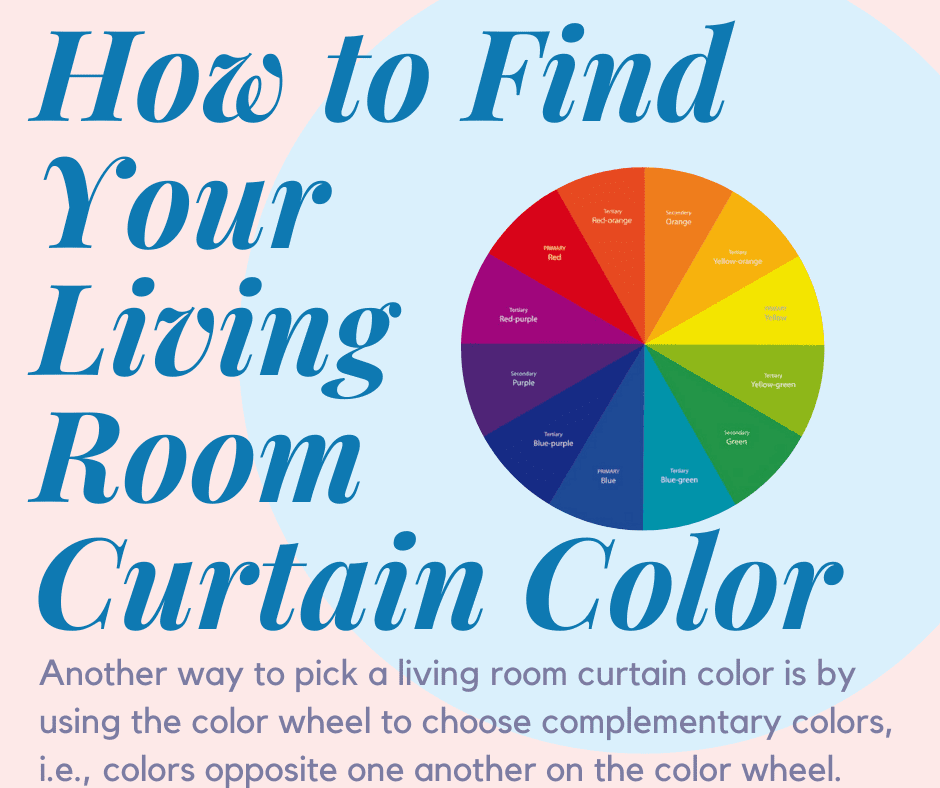 A third option is to pick the color based on one thing in the room. The straightforward choice is matching wall color or wallpaper to curtain color. A contrasting shade will make the wall pop or tone it down.
Matching curtain color to flooring color is unusual, but intriguing. The contrast is effective because the flooring is a mainstay in the living room.
Another option is to use an accent color from an accessory. That will shift attention from the curtain to the accessory.
How to Get Your Living Room Curtains and Furniture to Match
The best place to grab curtain color inspiration from is your living room furniture. Since they're vital pieces in the room, the sofa, loveseat, or sectional is a fantastic option. But, it's challenging to find a precise curtain shade that will match your furniture pieces.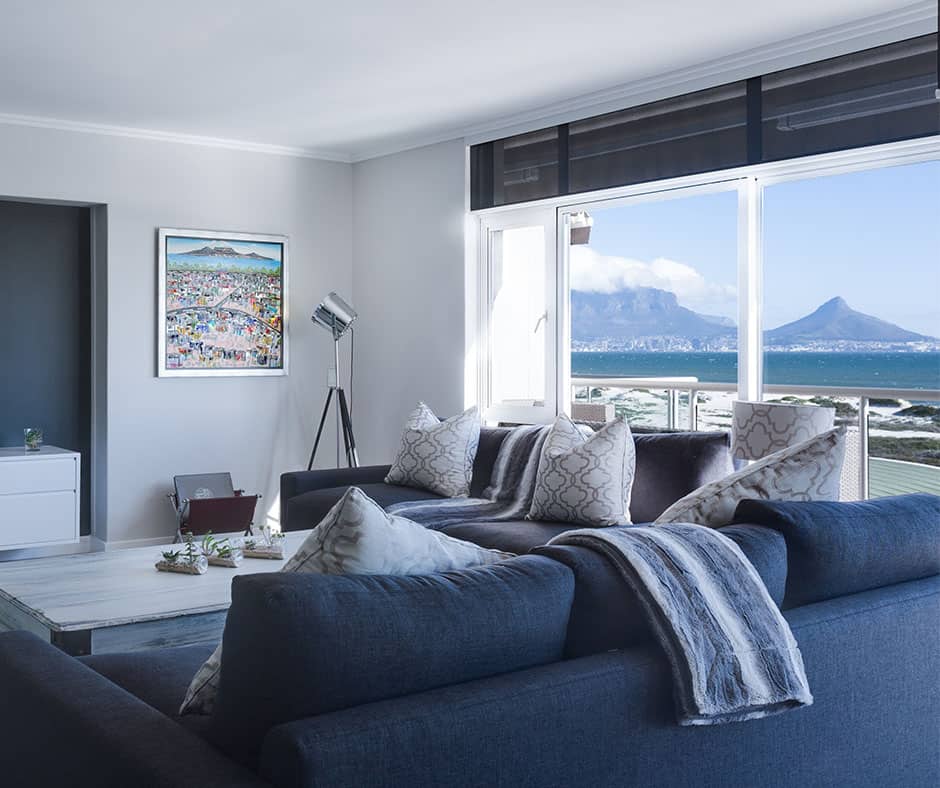 When matching your curtains and your furniture, you'll want to look for similar shades. It will be almost impossible to match it exactly, but it's important to get as close as possible. Swatches from a home improvement store will help you choose a near-match curtain color.
Light vs. Dark Colors
Light colors add contrasting warmth and brightness to dark-colored walls, furniture, and accessories. They're effective in large living rooms because the colors won't shrink the area. Also, the colors will let natural light in and make the windows more energy-efficient.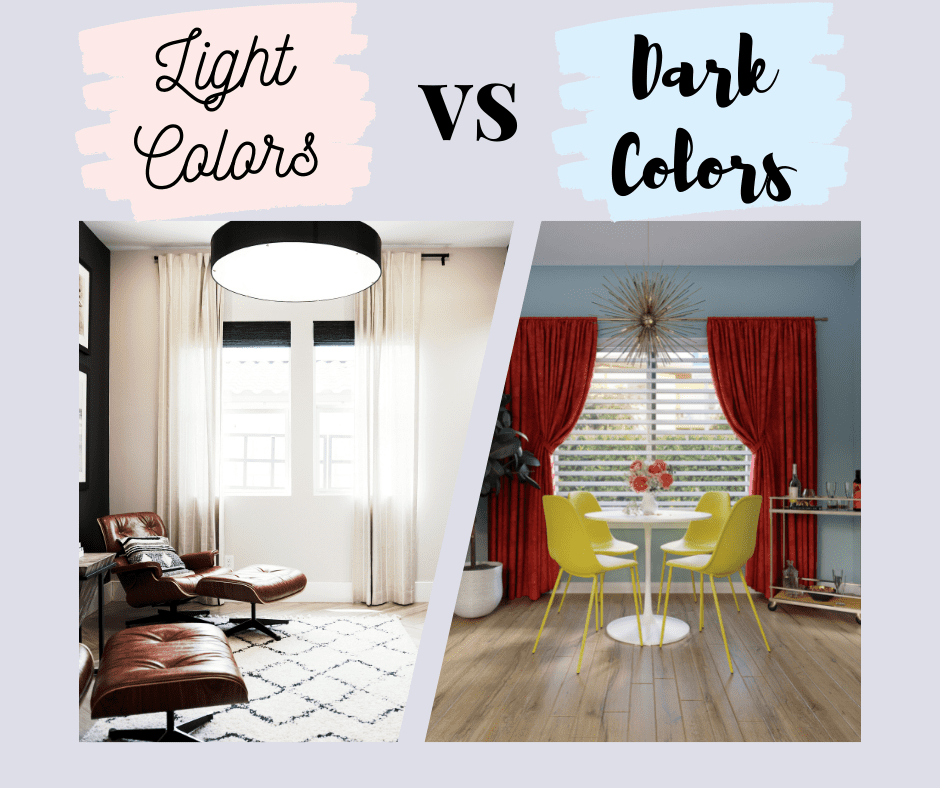 Dark colors add a classic, grounding balance to bright-colored walls, furniture, and accessories. Dark colors are best for smaller living rooms because they enlarge the area. However, you should avoid dark, heavy curtains because they will have the opposite effect.
Dark curtain colors also help control the heat entering the room, block drafty winds and offer privacy.
Curtain Colors for Popular Living Room Wall Colors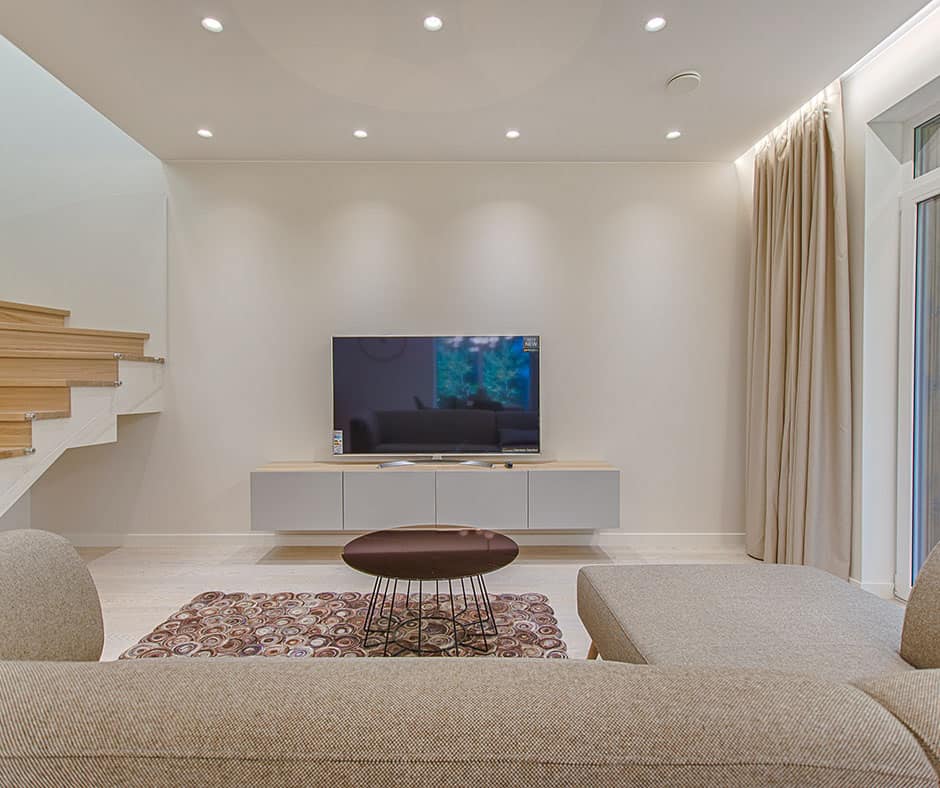 Beige is a warm, neutral wall color that will brighten your furniture and accessories. Complement the shade with brown curtains. Or, try turquoise and purple shades like fuchsia, lavender, orchid, or periwinkle for added personality.
Generally, all curtain color shades are suitable in a white living room. It's a neutral color that brightens the room. As with beige, brown is a complementary shade to white. Black is a complementary shade as well. Any bright color in a white room will add color to the space and can be a focal point.
A trendy neutral shade is gray and gray living rooms need color because they're so bland. Bright colors soften the gray color's cold ambiance. Pink, orange, or yellow are good options. Bright neutrals like beige, white, or light brown also complement gray.
Living rooms with a yellowish tone are already bright. So, choose colors that will tone down the brightness, like neutral colors. White, beige, brown, and dark blue are all good options.
Layering Curtain Colors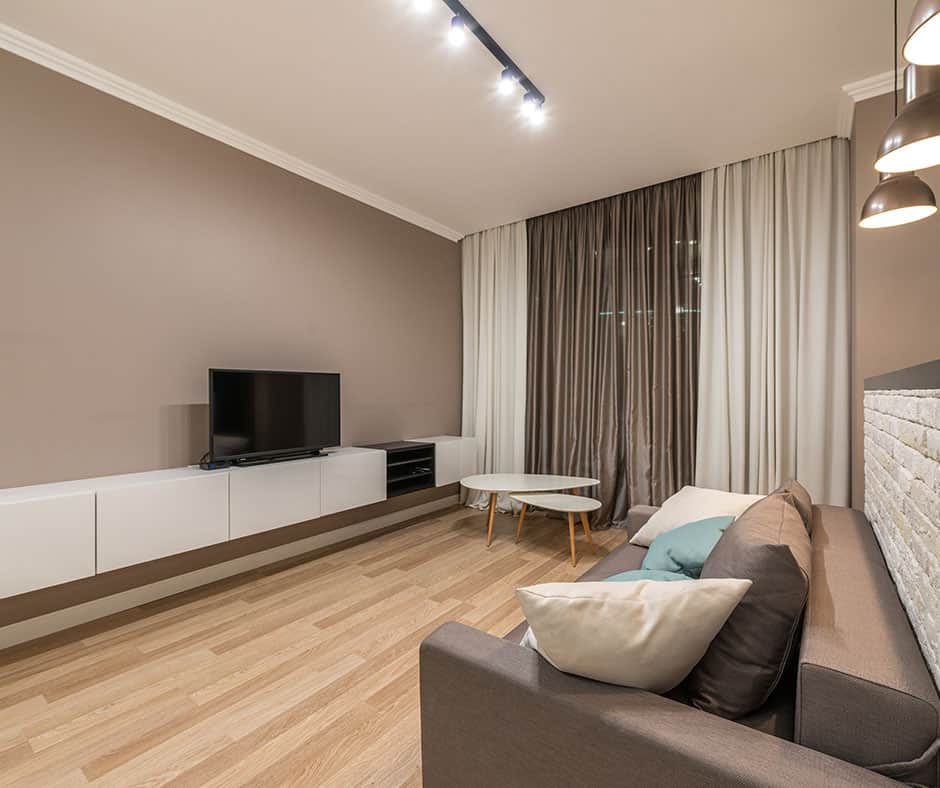 Layering light and heavy curtains is very common, but layering by color is a new thing. Layering is perfect for two or three dominant colors and ensures every color counts. Make one color the thin, visible curtain, and the other color the heavy, opaque curtain. The thin curtain goes on the window first, and the heavy curtain goes second.
An alternative option is mixing a solid color and a pattern or a solid color and a print. Hang the pattern or print first because it will look great from the outside. Then, the second layer should be a solid color for added privacy.
Conclusion
Attention to detail is imperative when choosing a living room curtain color. It will take some planning and you'll need to account for several different aspects. Your curtain color will unite the color scheme and it will also be functional.
Are you looking to pick a new color for your living room curtains? The best curtain color integrates size, decor, color variation, exterior appearance, and purpose.