Are you a little confused about the best way to stage your furniture for an open house? If you're in need of some advice, this article will walk you through some top tips. Take a look through the article to see the best advice, as well seeing how much everything will cost you.
In This Article We'll Discuss
10 Tips for Buying staging furniture
One – Make sure your furniture is the right size for the space it is in.
If you have a large room, don't automatically assume that you're going to need large furniture to match. In fact, when a room has furniture that is slightly on the bigger side, it makes the room look smaller.
When you're staging a house, you want to look for medium or small pieces of furniture. These will, through contrast, make the room look larger than it is. Or, at the very least, ensure that the room looks the correct size it actually is.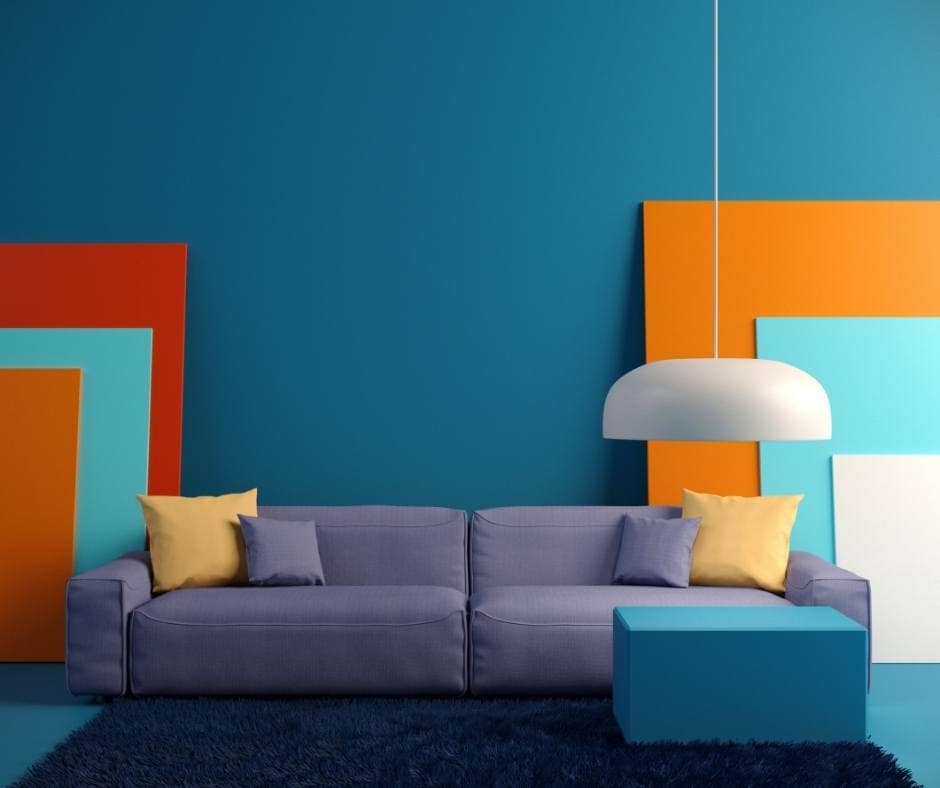 Two – Use color to create accent walls.
If you want to really draw peoples' eyes to your house, make sure the design is on point. One way you can do this is by accenting one wall in your living room. Instead of having the same design wall paper and furniture all around, have a deviation on one side of the room. This will create a splash of color and liven up your space.
Three – Buy throw pillows and blankets to make the space look comfortable.
If you're trying to create a cozy atmosphere, one of the best investments you can make is into pillows. Extra throw pillows and blankets make a space look lived in. Also, it makes a space more aesthetically pleasing. It also helps the sofa to look more comfortable.
A bonus tip is to buy your pillows in complementary colors to your sofa design. This slight contrast will make the room look lighter, as well as provide a certain depth to your design.
Four – Buy some reals plants for your staged house.
Plants make everyone feel better. They really brighten up a room and look fantastic if combined with natural sources of light. If you're looking to make a space feel more homely, a few well-placed plants can really do the trick.
Five – Make sure to take empty and full photos if you are staging a house.
If you want to stage your house from scratch, make sure you have some photos of the space itself. Some buyers find it difficult to detach furniture from a space. Due to this, a blank canvas photo will be incredibly useful to them
Six – Avoid typically 'gendered' furniture and colors.
In this modern world, gendered rooms and conventions are fast falling out of fashion. Imposing color schemes that are traditionally seen as masculine or feminine is reductive. Instead, you're going to want to stick to more modern color styles. Modernist black, white, and gray will provide a fantastic base for furniture.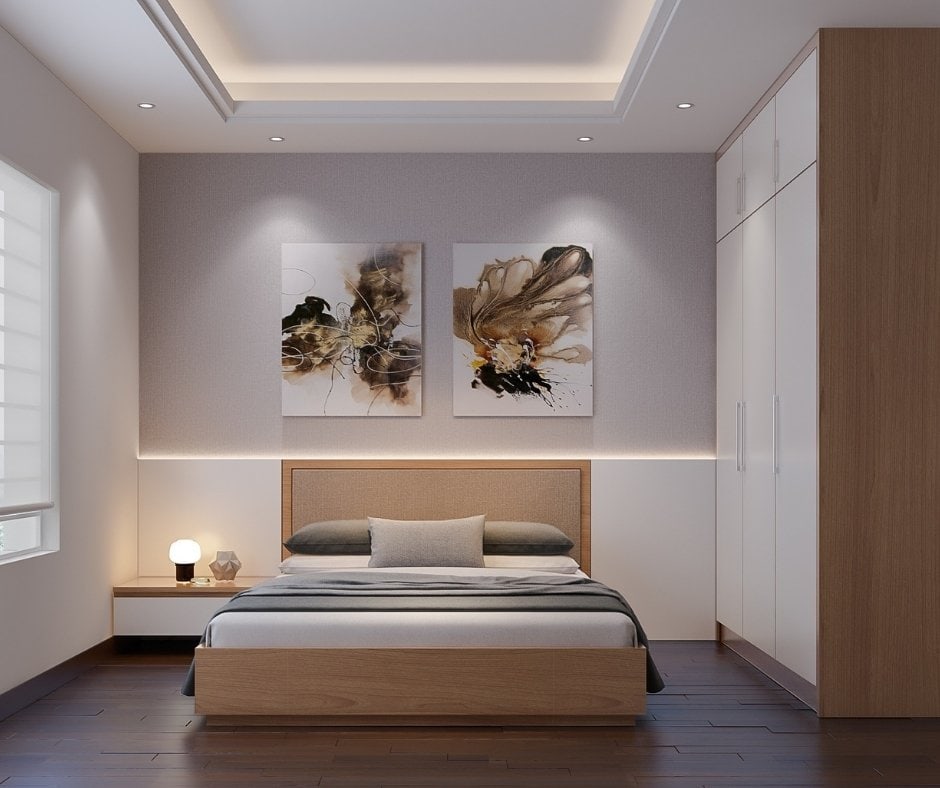 Seven – Find wall art on sites like Redbubble or Etsy.
Both these sites have a plethora of options when it comes to decorating the walls of your house. Wall art can be incredibly expensive, meaning these sites will save you a lot of money in the long run. I tend to go for neutral tones that match modern styles of art. Think black and white designs, pictures of clean architecture, or smooth lines.
Eight – Make sure to buy lampshades for your light sources.
Although it can be tempting to skip this part, lampshades can be important in staging. They will control how much light leaves a source, as well as the direction and shade colors. If you're looking for an elegantly styled staging, be sure to use lampshades to your advantage.
Nine – When buying rugs, stick to monotone prints.
Muted tone rugs are often very versatile when applied in home spaces. Although you may prefer a bold red or vibrant orange, many people will not. It's safer to go with more classic, darker colors in order to ensure it is to everyone's liking.
Ten – Don't have furniture right up against walls.
The first step of making any space feel bigger is to create pathways around furniture. If you can walk behind, between, and around furniture, the space will feel open. This open space often tricks the mind into believing a space is larger than it is. This can really lend a hand when you're staging your home for purchase.
Can you buy furniture from a staging company?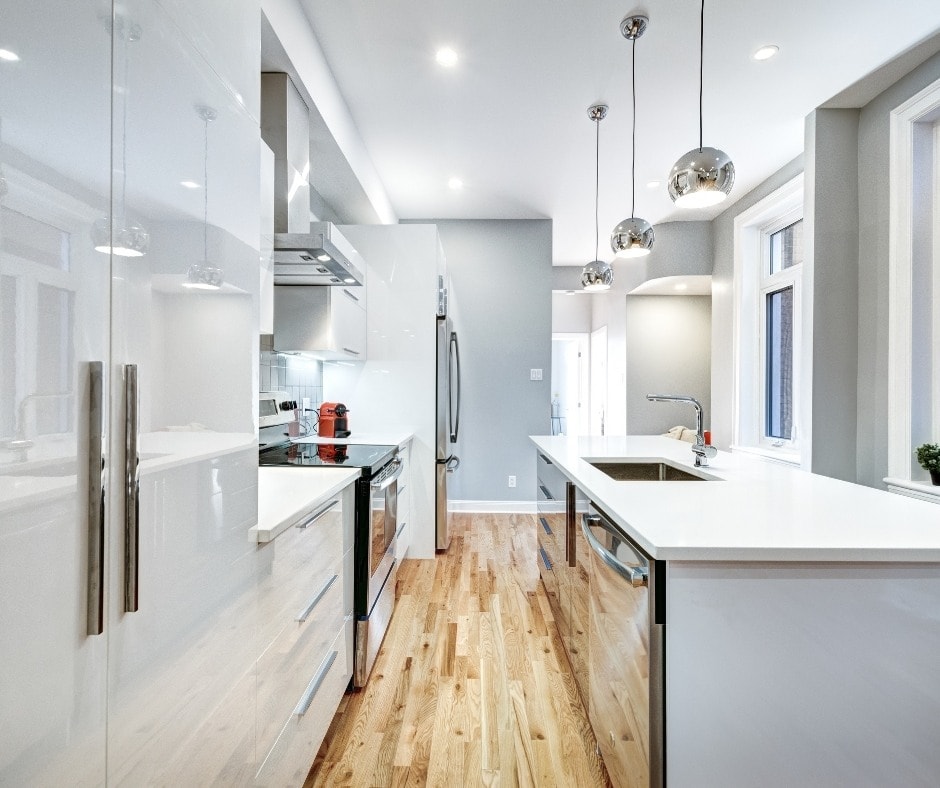 You cannot directly buy furniture from a staging company, apart from unique occasions. However, you can rent directly from these companies. Renting is a good alternative as it won't cost as much money upfront.
However, when renting, the selection of furniture is often fairly basic. You'll miss out on the most stylish furniture and may not be able to find something that fits perfectly. Another downside is that companies often have a minimum of three months rental time. This could be longer than you need, causing you to have to buy some storage space in the meantime.
If you are buying furniture directly for staging, your options are limitless. This will enable you to get the exact style you're looking for. The only downside is you're stuck with that furniture after the staging is over. If you're moving into a new place, that could be a great thing!
Is staging worth the money?
This is a question that doesn't really have a definitive answer. Although staging can create a good impression, it definitely isn't 100% necessary. However, if you want to stage on a budget, there is an order you should prioritize.
Begin with the living room, kitchen, and master bedroom. These are all priority one locations. From there, if you still have money left over, move on to the dining room and bathrooms. Finally, decorate any guest bedrooms.
Does a house sell better empty or staged?
Again, there is no set in stone statistics that say one is better than the other. Due to this, I'll run through the pros and cons of each style.
Pros of Staged houses
Paints a picture of what their new home could be like to potential buyers. This allows buyers to envision themselves in your home.
Photos of staged houses often look much nicer on websites than empty homes.
Cons of Staged house
Staging a house costs more money than simply leaving it empty. Even if you're only renting, extra costs are never favorable
It can take a fair amount of time to properly stage a home, especially if you're looking for certain styled pieces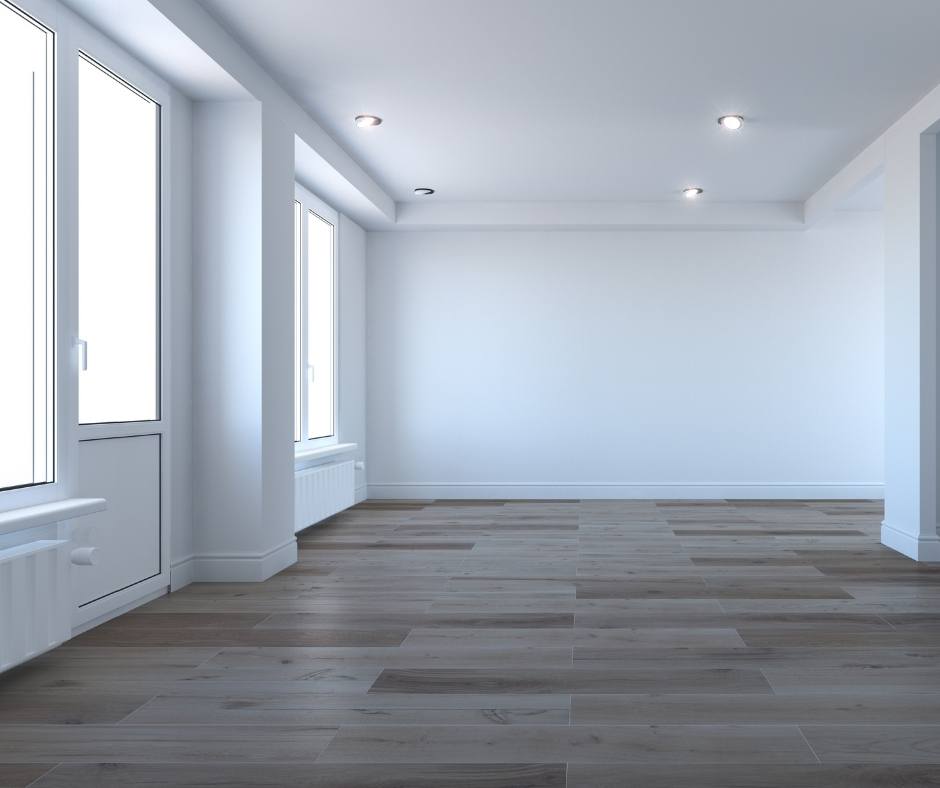 Pros of empty houses
Ensures that buyers can project any aesthetic they want onto a space. Stops furniture that the buyers don't like getting in the way of their vision
Can be great for quick turnaround sales
Cons of empty houses
An empty house definitely doesn't give off a very homely atmosphere. When selling a home, this can put some customers off.
If they publish photographs online, empty houses sometimes become a target for robbery. Although this is rare, it's always better to be safe with your photos.
Any issues with the property will become magnified. If there is damage to a wall or floor, furniture could have covered that up. the property being vandalize. Will any issues on the floor or defeats be more obviously, yes.
How much does it cost to stage a house with furniture?
Normally, it will cost anywhere from $500-1000 to stage a home with the bare minimum. The average amount is around $675. Prices can vary depending on the specific style that you're going for.
Do realtors pay for staging?
Most realtors won't pay for a staging. This is normally something that will have to come out of your own pocket. However, if you're going to be buying another home with that same realtor, that gives you a great bargaining chip. You could leverage that fact in order to get them to throw in the staging for free.
Conclusion
When it comes to staging furniture, there is no hard or fast way to get things right. If you want to decorate, I would suggest you go for furniture that fits the style of the room. Try to stick to monochrome and modern furniture, as these currently have the most appeal.