Are you decorating a bedroom? You may be wondering if your curtains should match your bedding. While the fabric does not have to be the same, they should coordinate. Here are answers to some common questions about curtains matching bedding.
In This Article We'll Discuss
Are Curtains Supposed to Match a Comforter?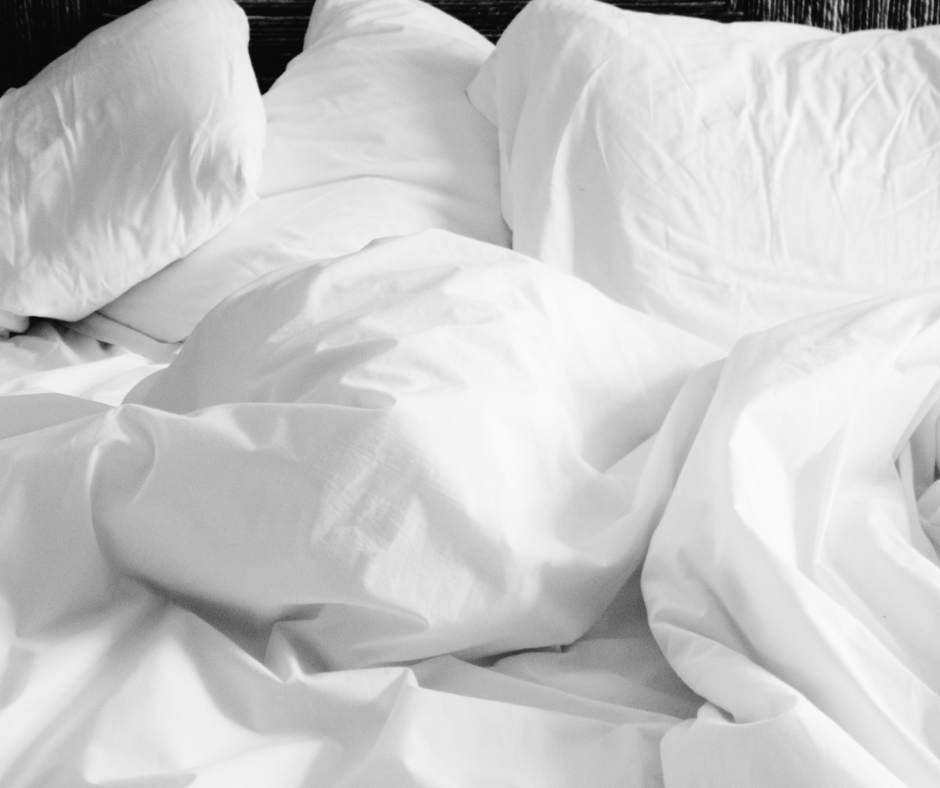 The word "match" can sound like two things are the same. Your curtains and bedding do not have to be the same fabric or pattern. But, they do need to coordinate.
Not matching, but coordinating means they still work together in harmony. You can do this by picking from the same color palette, or choosing complimentary patterns.
For example, take a French Country black and white bedding set. Your curtains do not have to have the same black and white pattern. You can use a light floral colored pattern that works well with the bedding.
If you like the idea of perfectly matched curtains and bedding, that works too. Many bedding sets are offered with all the matching pieces. You can buy identically matched curtains for your bedding set if you like that look.
Do Bedroom Curtains Have to Match?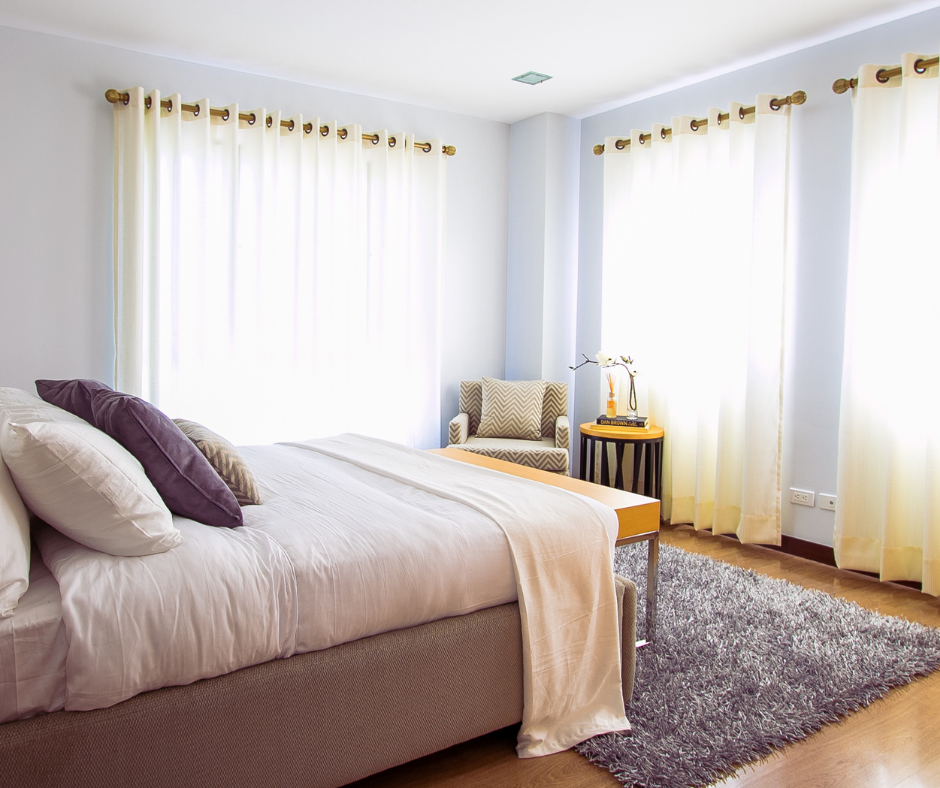 In a single room, your curtains should usually all match each other. There could be an exception to this if you have a very large bedroom. Like if you have an area for your bedroom and a separate area for a sitting room. If they are all in the same room, you can create separate spaces by using different curtains.
If it's all the same space, we'd encourage using matching curtains in the same room. It will give your space a cohesive look. It won't make the room feel cluttered or overwhelming with too many colors or patterns.
What Kind of Curtains Go With a Quilt?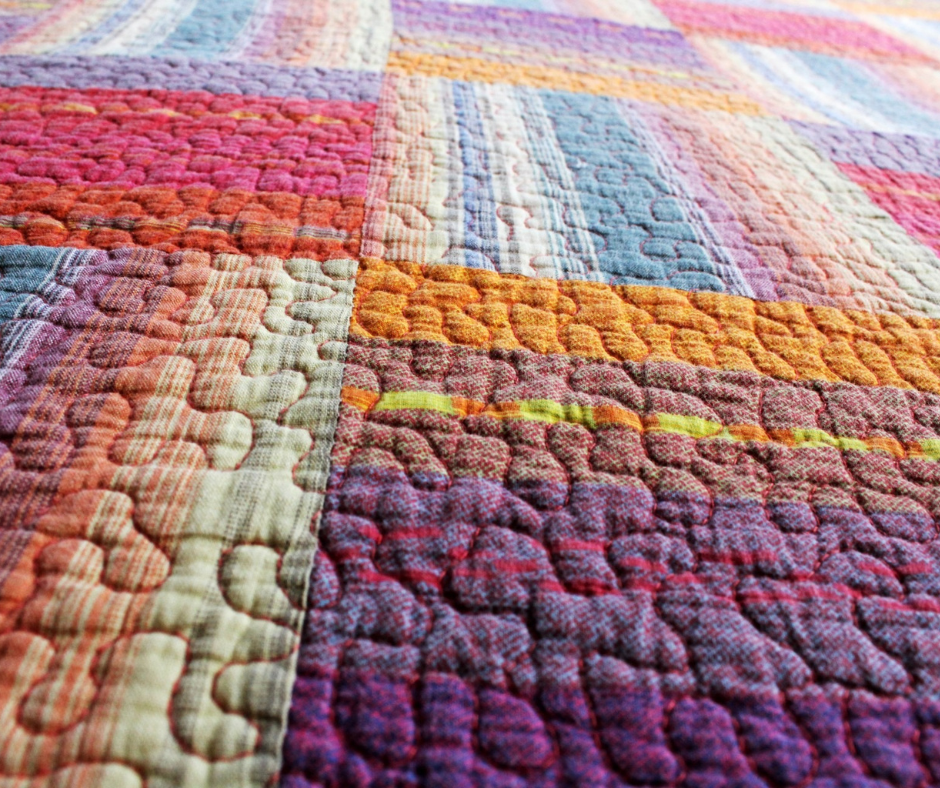 Quilts aren't usually offered with matching curtains. Because of this, you'll have to get a little creative. Here are some options for both solid-colored quilts and patchwork quilts.
Solid Colored Quilts
Solid colored quilts offer a lot of flexibility. You can choose curtains in the same color to go with them, or you can contrast a pattern. For style, sheer curtains, semi sheer curtains, or linen curtains should work well.
If you choose to add patterned curtains, make sure the texture isn't too heavy. Quilts have a lighter, casual look. Make sure to pick curtains that carry that same feel into the room.
Patchwork Quilts
Patchwork quilts can become the focal point in your room. They have many colors and offer a unique texture and pattern. You want to make sure your curtains are not competing with the quilt.
The best way to avoid clashing colors and patterns is to go with solid curtains. You can choose from a variety of color options in the quilt. Once you've chosen a color, try sheer curtains, or a lighter look. This will help balance the colors and textures in your room.
How Do You Coordinate Bedding and Curtains?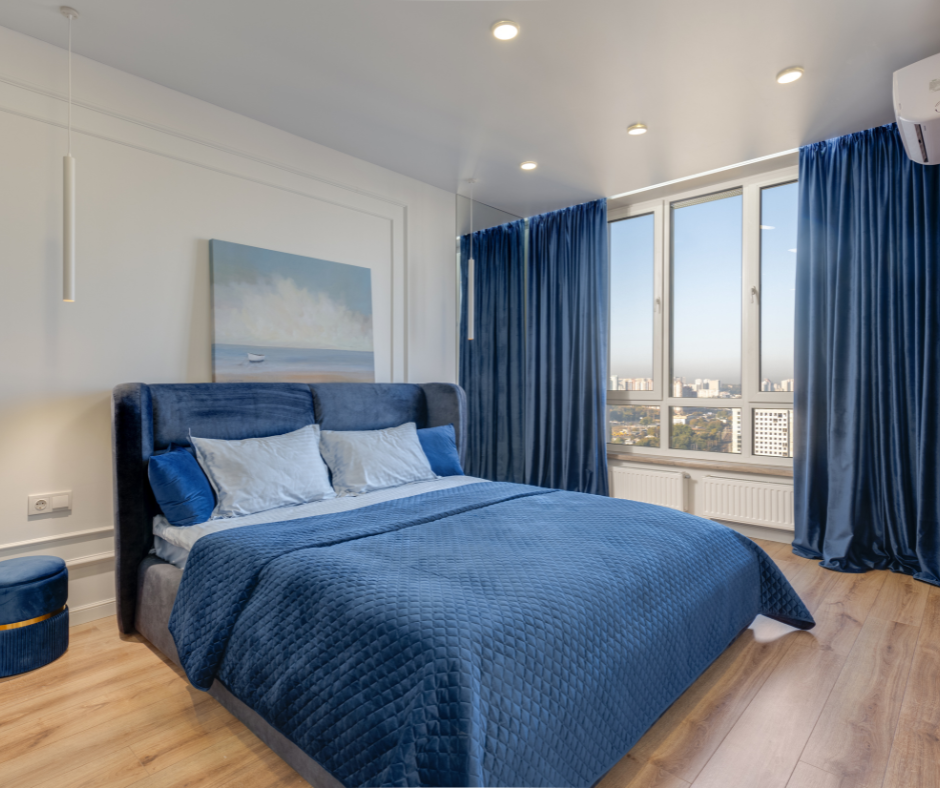 If you choose to not perfectly match your bedding and curtains, they'll need to coordinate. Key elements like color, pattern, and texture can help with this. Below, we'll break down how to use these elements to tie a space together with your curtains and bedding.
Colors
Always have a defined color palette when you begin decorating a room. This will guide you in all the choices you make for your space, especially when it comes to larger pieces such as bedding and curtains.
Is your bedding multicolored? You can choose one or more of the colors in your bedding for your curtains. If you choose to go with solid curtains, this should be simple.
If you go with many colors in your curtains, be careful. You don't have to match them perfectly, but make sure the colors aren't clashing. You can choose to contrast, yet coordinate the color tones of your curtains to the colors in your bedding.
Patterns
When not matching patterns identically, always contrast coordinating patterns. Make sure to keep your style consistent with the look and feel of the room. Don't use clashing patterns and styles such as modern curtains in a vintage space.
Using complementary patterns allows your different curtains and bedding to coordinate well. If you are sticking to a natural theme, it's okay to have floral bedding and birds on your curtains. Just make sure to stay within the look of your room's design style.
Textures
Coordinating textures help bring a room together. Do you have a velvet bedding set? Go for velvet curtains in the same space. This bringing together of textures helps the room flow seamlessly.
Make sure to not choose clashing textures as this will throw off your room's balance. For example, heavy bedding shouldn't go with curtains that are too light. We wouldn't suggest pairing something like a plush velvet bedding set with light linen curtains.
How Do Different Curtain Styles Change a Bedroom's Decor Style?
Curtains take up a good bit of visual area in your bedroom. It's really important that they keep in line with the decor style in your space. Curtains help tie together an overall look, giving you a consistent decor style.
If you choose a style for your curtains that clashes with the rest of your room, it will look messy. It's easy to throw off a room's balance by choosing curtains that compete with your bedding and don't flow well together.
Curtains should be used to keep the harmony in your room's decor style. If you have a farmhouse-style bedroom, choose curtains in that style. Don't choose Gothic-style curtains in the right color if the styles don't go together. That's an example of ruining a room's aesthetic by choosing the wrong decor style for curtains.
What Types of Curtain Fabrics are Best for a Bedroom?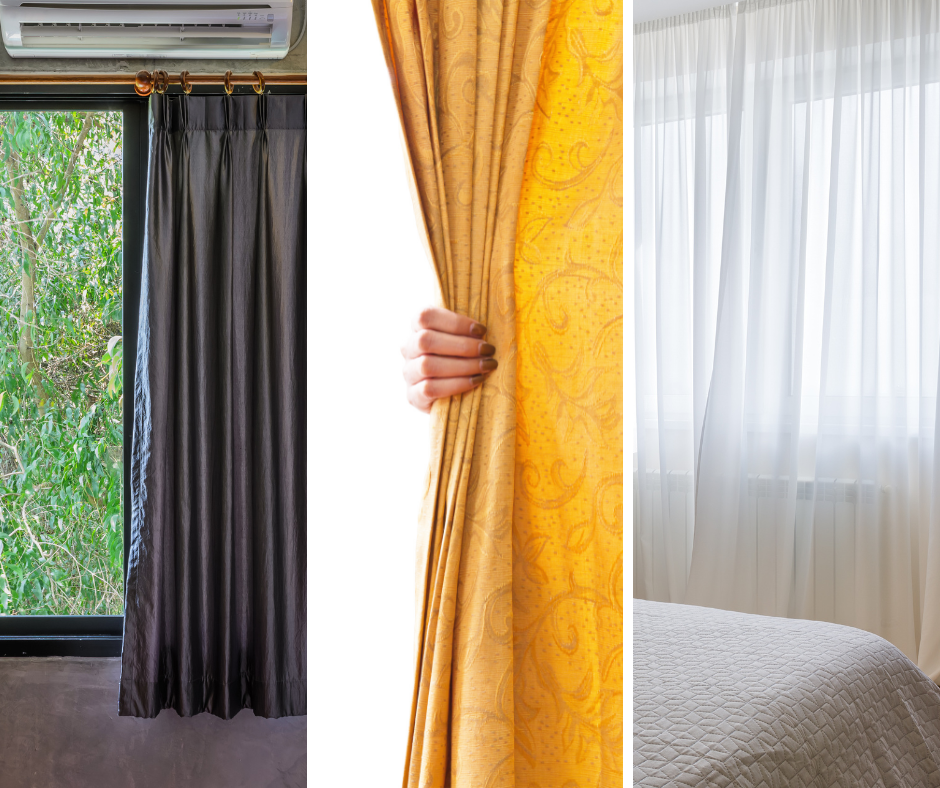 Usually, a heavier curtain is best for a bedroom. Insulated room darkening curtains are ideal. Blackout curtains create a cozy space for sleeping. These will help with noise reduction and room darkening for a restful night of sleep.
Heavy cotton curtains or velvet curtains serve this purpose. Polyester is also used for many blackout curtains.
If you want lighter curtains for the look of your room such as sheers, there's a plan B. You can always put blackout blinds in your room which you can pull down at night. Having this choice allows you the perks of uninterrupted sleep and loads of natural light throughout the day.
Conclusion
Coordinating bedding and curtains in a space can be challenging. Remember that they don't have to be a perfect match. But they should work together in harmony. Coordinate your color, texture, and pattern to create a harmonious bedroom.