So, you buy three area rugs, and none of them match. But, do area rugs need to match? The truth is, area rugs need to co-exist together through a common thread. This thread harmonizes them, even if they don't match perfectly with one another.
Does the same hold up for open floor plans? What about adjacent rooms with a wall or door separating them? We'll share five tips for harmonizing mismatched rugs like the pros.
In This Article We'll Discuss
Do Area Rugs Need to Match?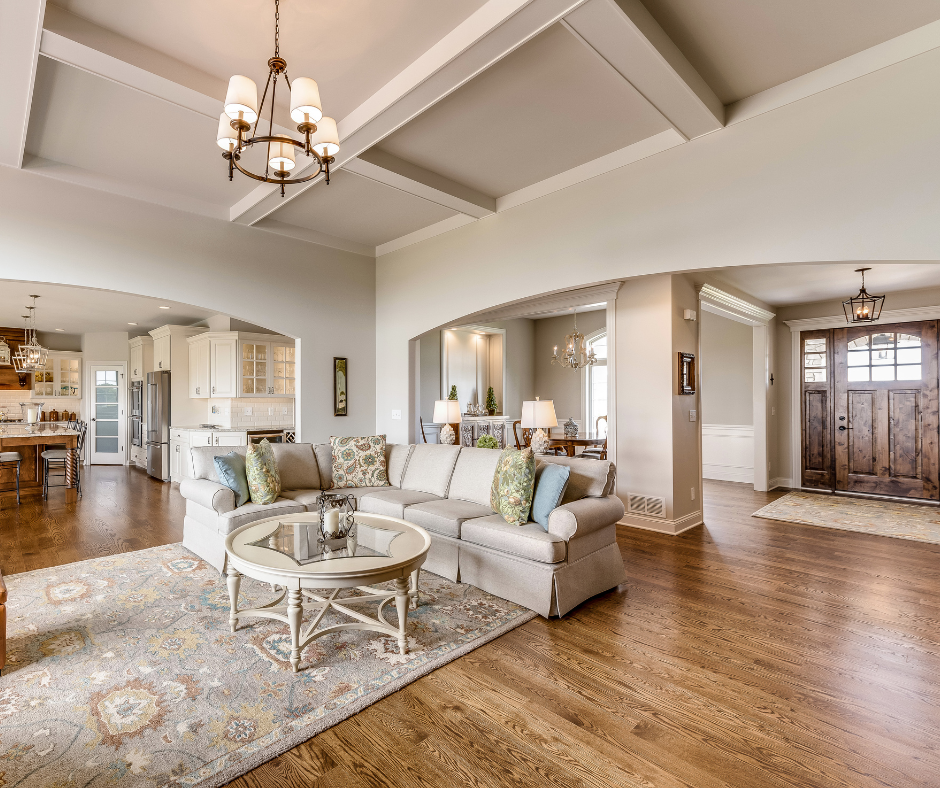 The simplest solution is to buy two identical rugs. It's easier and less stressful to buy two area rugs that match. However, two area rugs that don't match are a fantastic solution, too.
Area rugs don't need to match to be an eye-catching, colorful piece in any room. It's about the flow in the space when your eyes travel from one rug to the other.
Is It Okay to Mix and Match Area Rugs?
Mixing and matching area rugs is more exciting than getting two identical rugs. Uniform rugs are boring, but two or more wildly different rugs with nothing in common are a headache. You can mix and match rugs, but there needs to be something tying the rugs together. With a common thread, the eyes relax and enjoy the visuals.
5 Tips for Mixing and Matching Area Rugs Like a Designer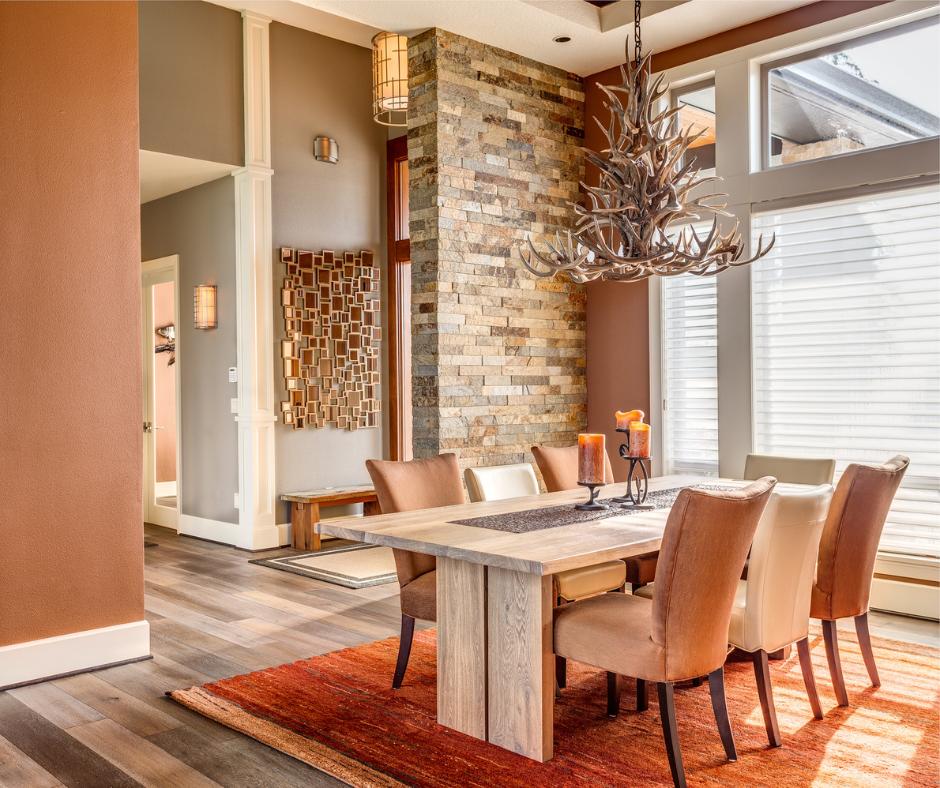 Identical Colors
Besides uniform rugs, you can pair two or more different area rugs together. What unites the rugs are the colors. The colors can be matching colors, color pairings, or complementary colors.
You can search for an exact color found on all rugs, but that may be harder to do as the colors may not match accurately. It's better to find related shades or hues to tie them together.
A color pairing is two or more colors on the rug. For example, a black and white rug pairs well with another black and white area rug. An area rug with three or four colors pairs well with a rug with those same colors.
A complementary color means that the rugs don't need the same or similar color to match. The color wheel will tell you what colors across from each other make a good pair. Top complementary color pairings are blue and orange, red and green, and yellow and purple.
The last way to pair colors together is to take a color from a decorative area rug and buy a solid color rug. A blue, beige, and white area rug, for example, pairs well with a solid blue, a solid beige, or a solid white area rug.
Identical Design
The colors don't need to match if the design is the same. Examples of area rug designs include chevron, plaid, floral, shape, oriental, and stripe. The designs on the area rugs tie them together.
Pattern size is also crucial. The main rug designs should be larger than the other rug designs in the room or open floor plan. It separates the main rug from the secondary rugs. More than one rug with large designs will compete for attention.
Identical Material, Texture or Fabric
Shag, sheepskin, or sisal area rugs connect through fabric, texture, and material. It may not look the same, but it will feel the same upon touching it. That is one of many examples to consider.
Identical or Different Shapes
Area rugs are large, rectangular accessories, but you can buy area rugs in other shapes. This is a secondary choice to the ones above, but it will add visual detail should you pair it with another option. A circular rug and a rectangular rug are pleasant together. You can also incorporate runners and abstract shapes.
Identical or Different Sizes
Rectangular or circular area rugs in different sizes are another variation. That is also a secondary approach to use while mixing and matching rugs. An example is a 5" x 7" rug, an 8" x 10" rug, and an 8" x 8" rug in one room. If you are indecisive about two sizes, select the larger size.
Which Rug Materials Complement Each Other?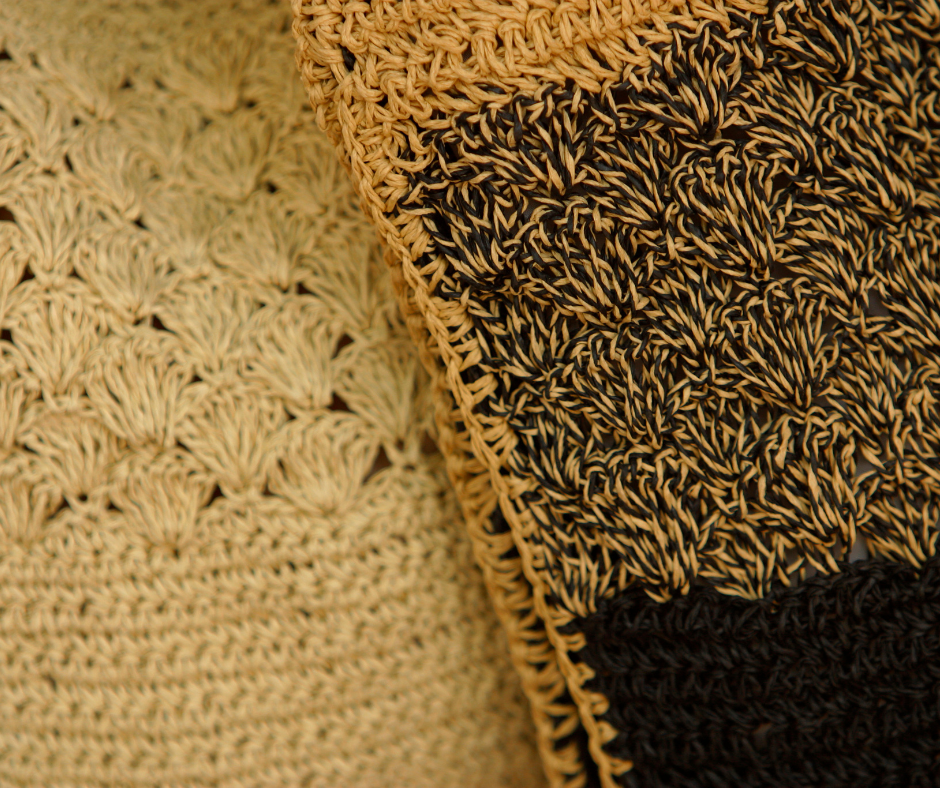 While there are combinations that work, the ones that work best have a common element. With these rug pairings, the rugs match because they use the same or similar material. They also use the same construction method.
Sisal, jute, and seagrass
Klim, rollakans, dhurries, and cotton
Leather, cowhide, and sheepskin
Nylon, polyester, polypropylene, and acrylic
Chenille and silk
What Area Rug Pairings Should You Avoid?
Not all area rug pairings work on the floor. One rug pairing to avoid is incorporating too many of the same type throughout the house. For example, using only oriental or solid red rugs is boring and repetitive. The eye appreciates variety.
A second thing to avoid is pairing two different rug textures next to each other in the same room. Do not add sheepskin and silk in the same viewing space. Instead, pair sheepskin and silk with their counterparts in the previous paragraph.
Keep the rug textures the same, especially in open floor plans. You can add contrasting rug materials in other rooms that aren't visible.
Do Area Rugs in an Open Floor Plan Need to Match?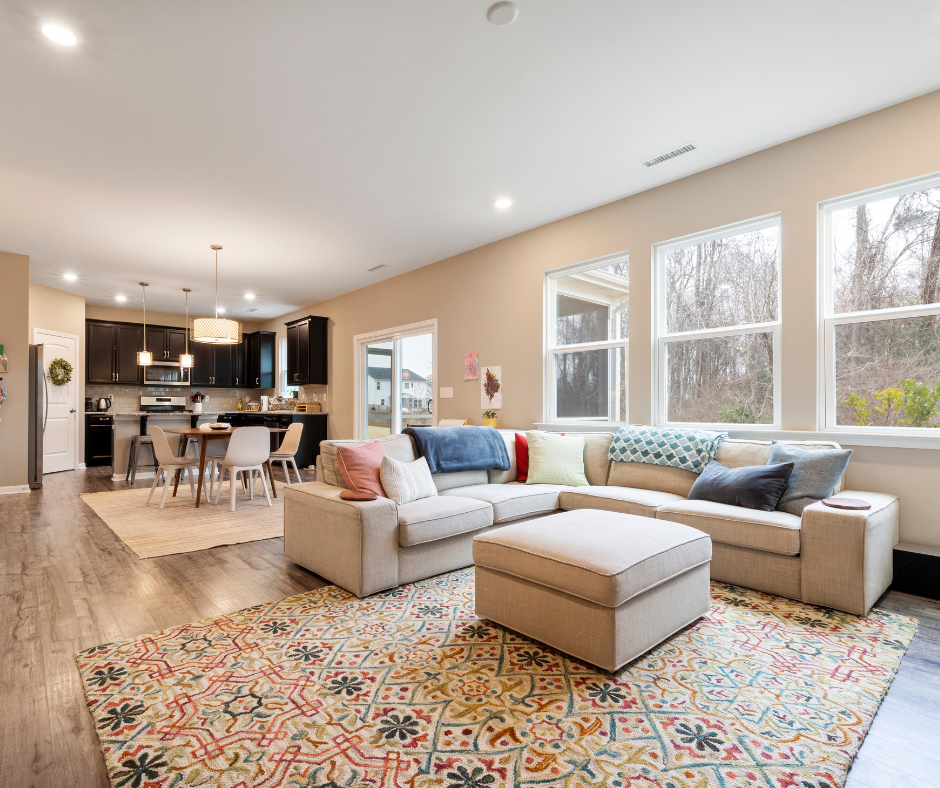 Since an open floor plan blends two or three rooms as one, it's challenging to make every rug in the area compatible. A rule of thumb said by expert interior designers is that all rugs in plain view must complement each other. Area rugs do not have to match within open floor plans, but something must tie them together.
As a helpful hint, pick a large area rug for the living room. That rug choice is the foundation for the surrounding rugs around the open floor plan. The kitchen, dining room, and visible hallways revolve around the living room rug. So, no rug should be larger than the living room rug.
Do Area Rugs in Different Rooms of a House Have to Match?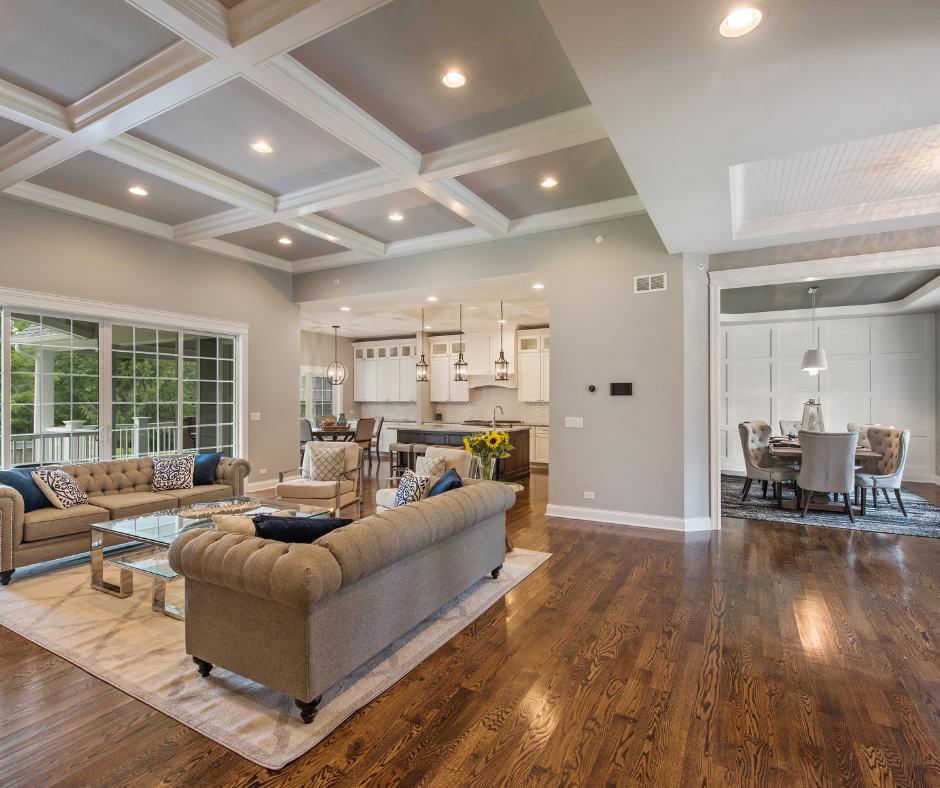 The same rug rule applies to rugs in rooms with a wall dividing them. Everything visible in an area must match. For example, a bedroom and hallway must have matching rugs. The second bedroom doesn't have to copy the first because the wall divides it, blocking the view.
The living room rugs don't have to match bedroom rugs because there are walls. Your eyes can get a break and refocus. All area rugs must be compatible if no walls divide it, like an open floor plan.
An optional thing to do is pick one color that travels throughout the house. This color brings all rooms together. It offers homeowners and tenants variety in choosing area rug solids and designs.
Conclusion
Matching area rugs to bring an area of the home together is an art form. There are many ways to connect area rugs, and you must adhere to the five rules. Open floor plans have less leeway in decoration than rooms separated by walls. The eyes can view so much at one glance, so the rugs need to match more to please them.
Do area rugs need to match? Did you know it was this detailed to pair rugs together? Jot your thoughts down in the comments below so our readers can see them.