Do you have beige couches? You may be wondering what rugs will go with your couches. How can you create an inviting space with the right rug?
There are so many different rug styles and colors out there. Below we'll walk you through our top picks for rugs that help create an inviting space when paired with beige couches.
In This Article We'll Discuss
What Makes a Space Feel Inviting?
Before diving into rug types, let's talk about an inviting space. An inviting space needs to not be cluttered. Keep your room clean and keep the rug visible. The more organized and clean your space is, the more inviting.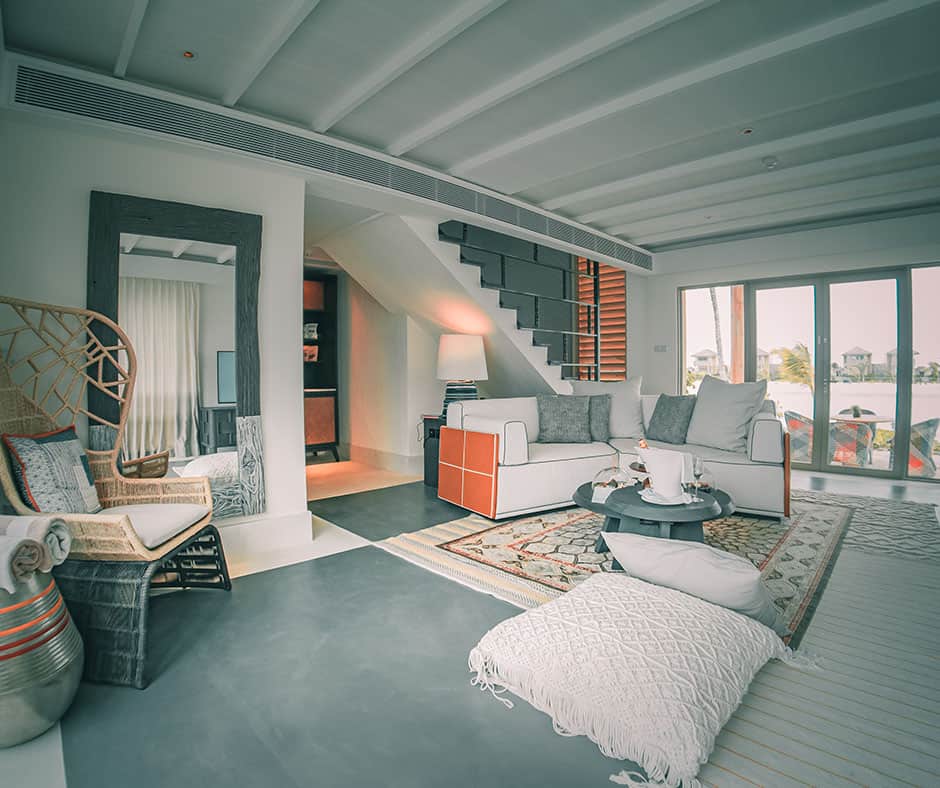 Also, stay away from making your space look too stale. By choosing a unique rug with color and pattern, you'll add life and energy to your room. Create an inviting space with a rug that will have personality and that will make your guests feel at home.
Rug Styles for an Inviting Space
When it comes to style, your options are endless. Once you've selected your personal decor choice for the space, decide on a color pattern. Choose from the options below for a unique rug style to go with your beige couches.
Traditional Oriental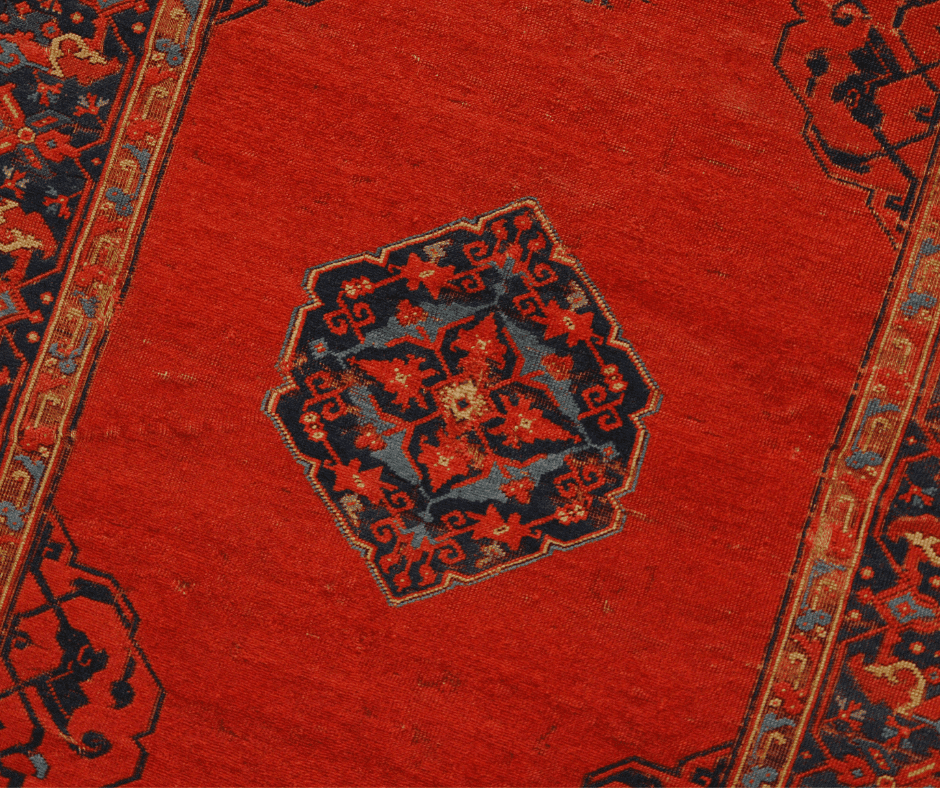 Classic in every way, it's hard to go wrong with a traditional oriental rug. Because they've been around for thousands of years, this look is timeless. Most people remember seeing traditional rugs growing up. You probably grew up in a house with a traditional rug, or maybe one of your grandparents had one. This creates a feeling of nostalgia and timelessness.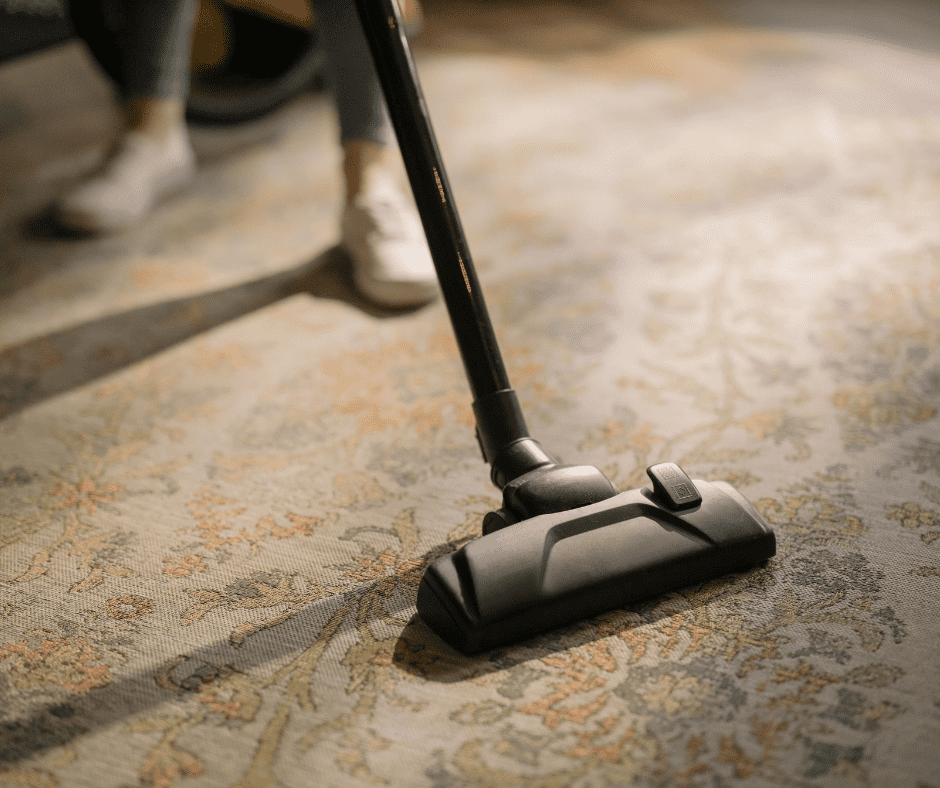 When choosing an oriental rug for your beige couch, go with a light color to create an open, airy look. A floral cream colored rug or a cream and light gray medallion rug will create a monochromatic space. The light rug with a light beige couch will keep the space feeling open and airy.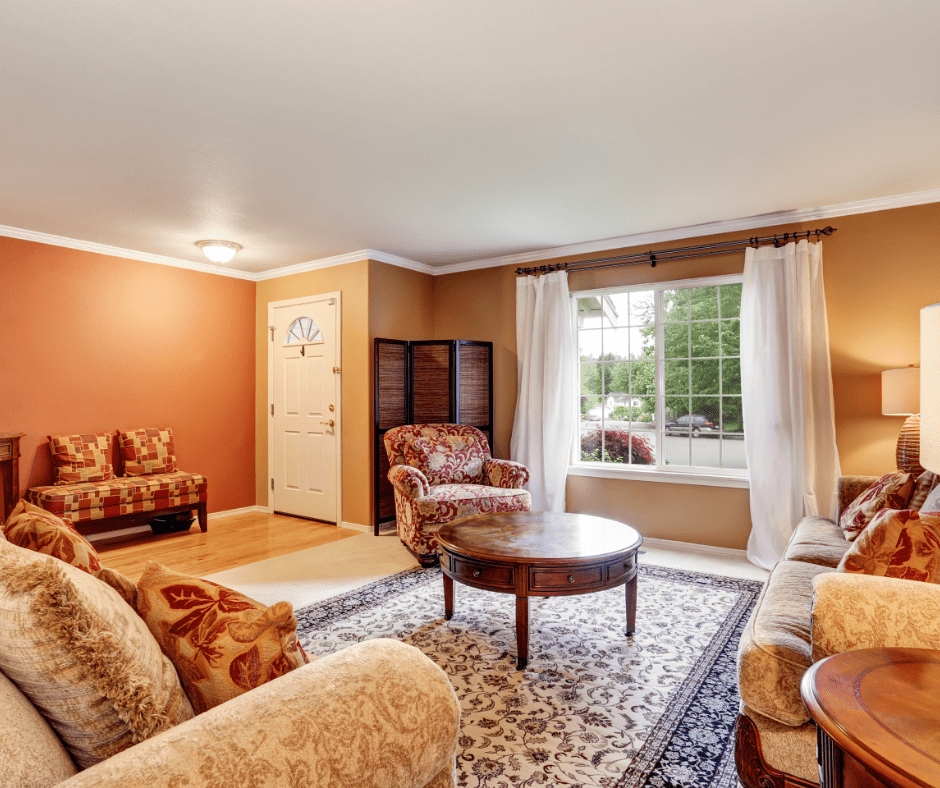 You can also create a more dramatic space with dark colors. You've probably visited hotels or seen old historic mansions with dark colored traditional rugs. These rugs also have a classic look and feel that is timeless.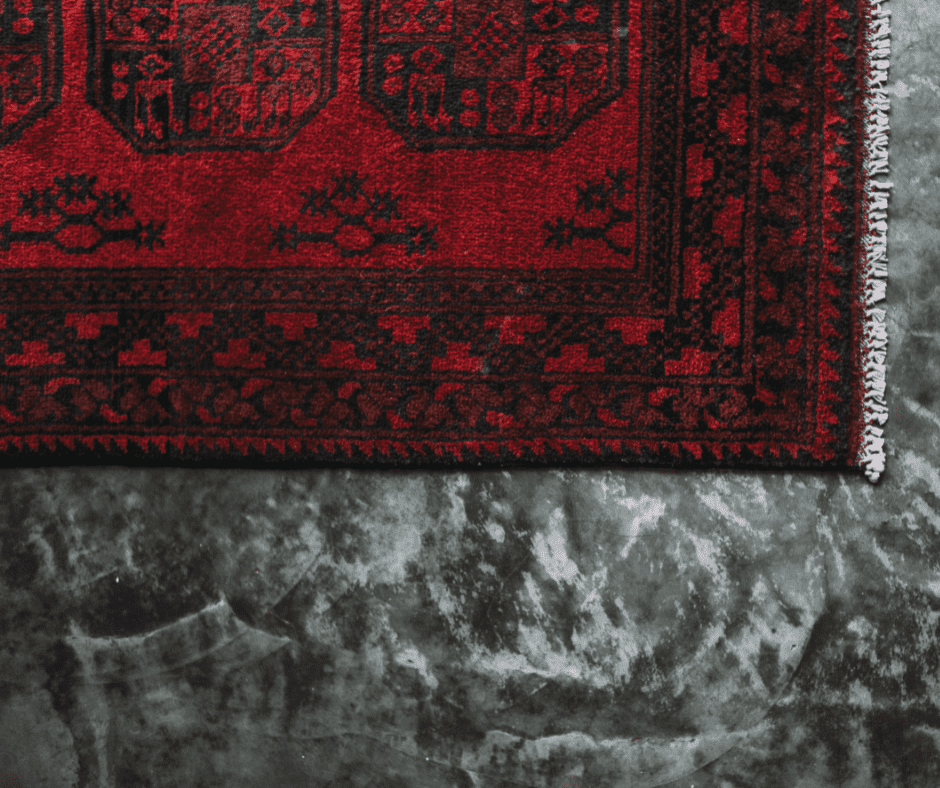 For a deep, dramatic contrast to your beige couches, pick a rich colored oriental rug. A dark red and black traditional rug or a sapphire blue and gold rug will create a classy look. Both of these will be a stark contrast to your beige couch, creating a unique focal point with the rug.
Versatile Stripes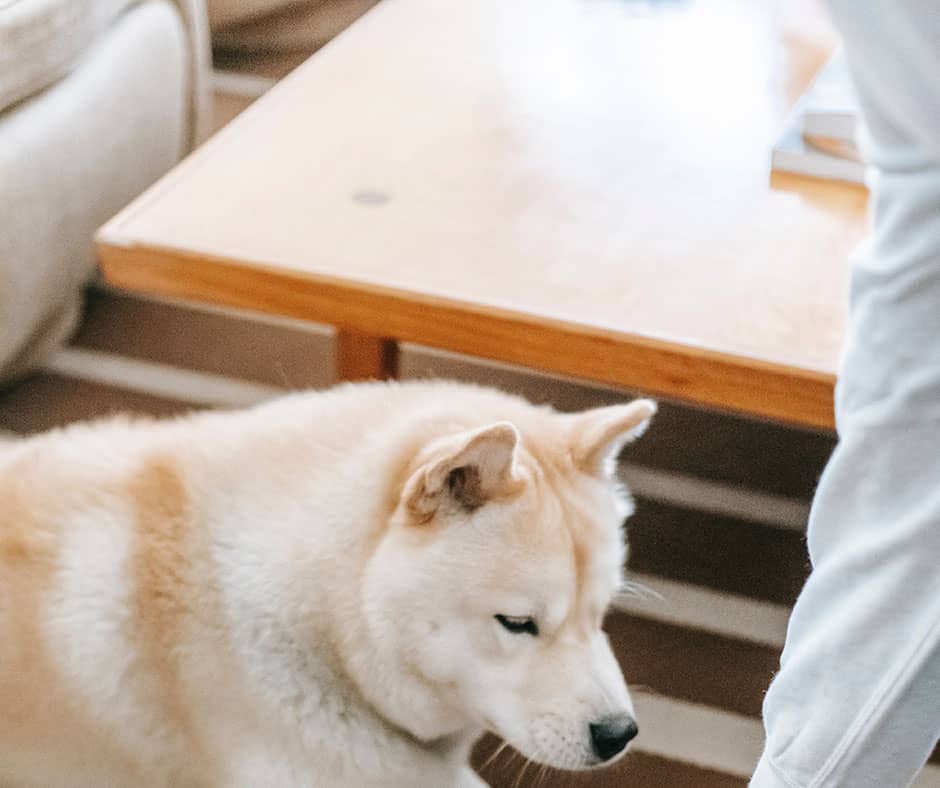 Striped rugs are about as versatile a style as you can pick. You can choose from a rigid clean striped look to a loose, abstract stripe. Striped rugs come in all colors and sizes, making it easy to choose one you love. Because beige couches have such a clean look, a stripe will add a pop of color and interest to your space.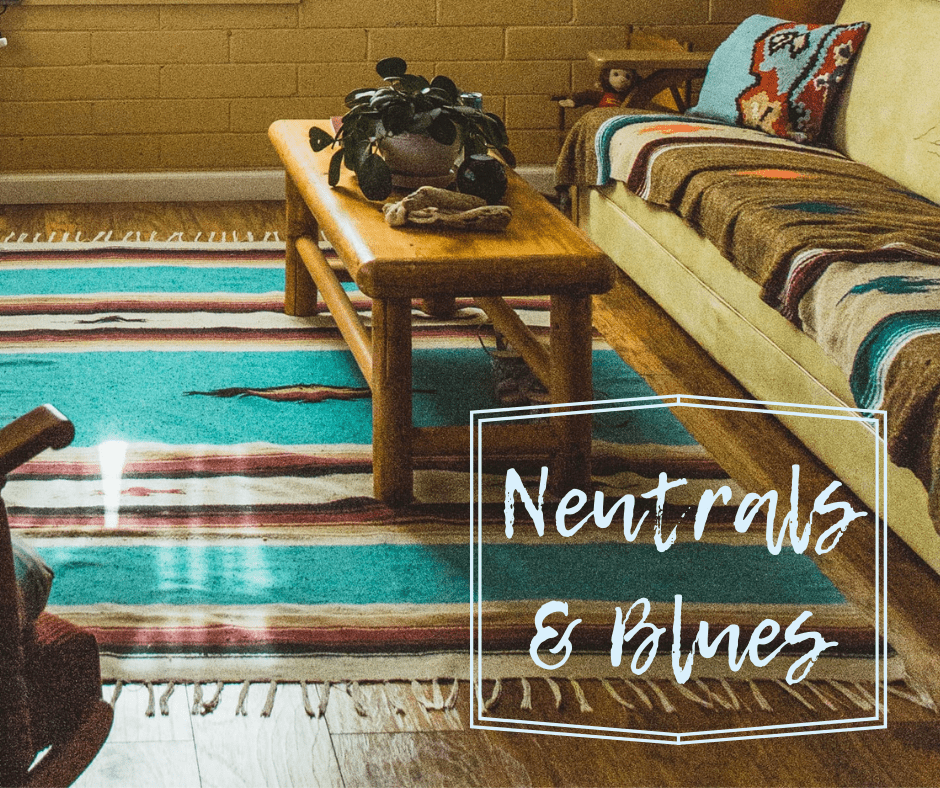 To promote zen and a peaceful atmosphere, try a mix of neutrals and blues in a striped rug. This will create harmony with your beige couch and make the space feel open, airy and inviting.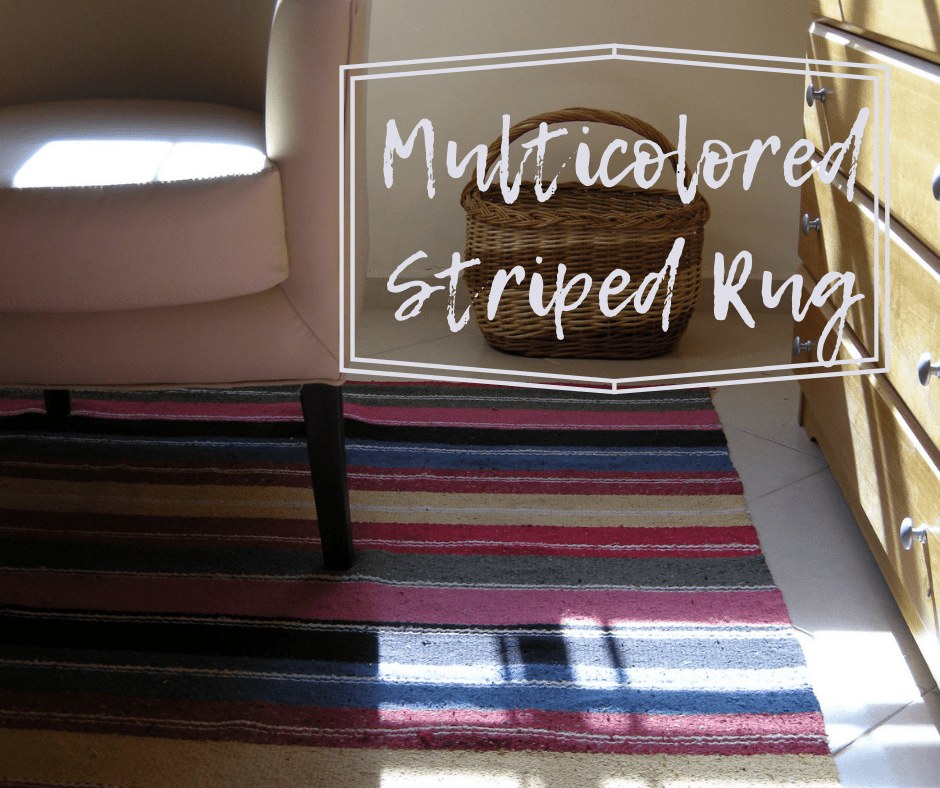 If you'd like to make your rug the focal point, choose color. A deeper multicolored striped rug will give you many color choices to coordinate with. A multicolored area rug will pop in the space and contrast your beige couches. Create a unique, artsy inviting look with a bright pop of color and a classic pattern.
Natural Jute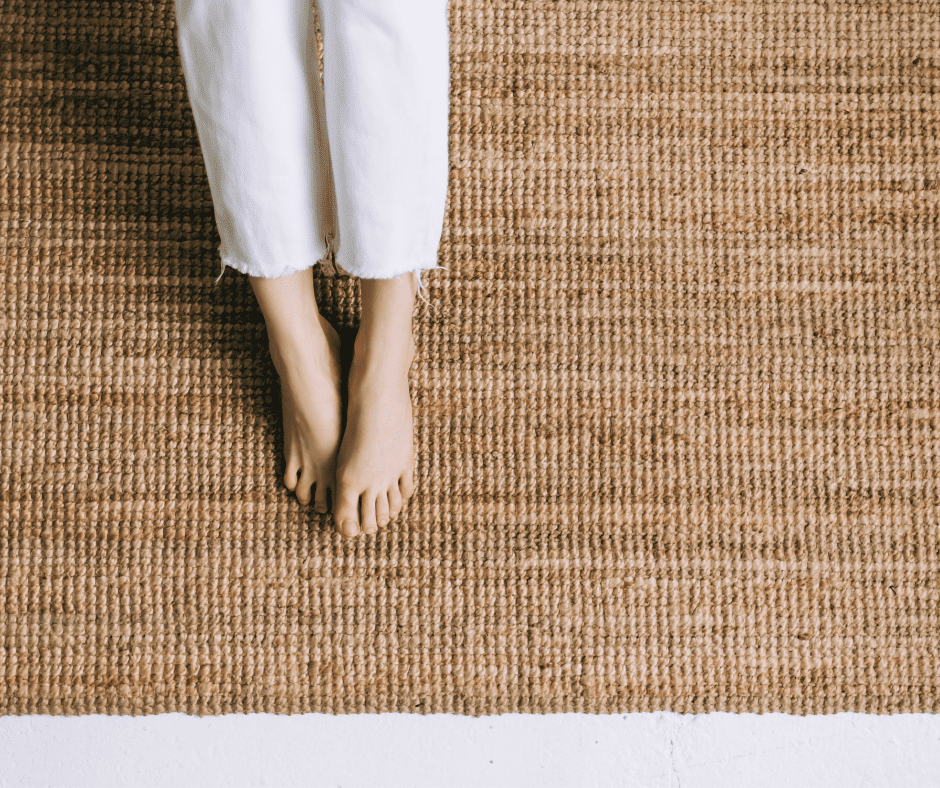 Nature has a way of making us feel at home. If you want to create a natural, homey and inviting look, use a jute rug. Made from natural materials, these rugs hold up for a very long time. The light colors of the jute will create an open space with your beige couches. Create a light and inviting space by bringing in greenery through flowers or plants.
Rug Colors for an Inviting Space
Rug colors play a big role in how inviting a room feels. Below we've picked some soothing colors to help create a room that feels inviting and relaxing for you and your guests.
Green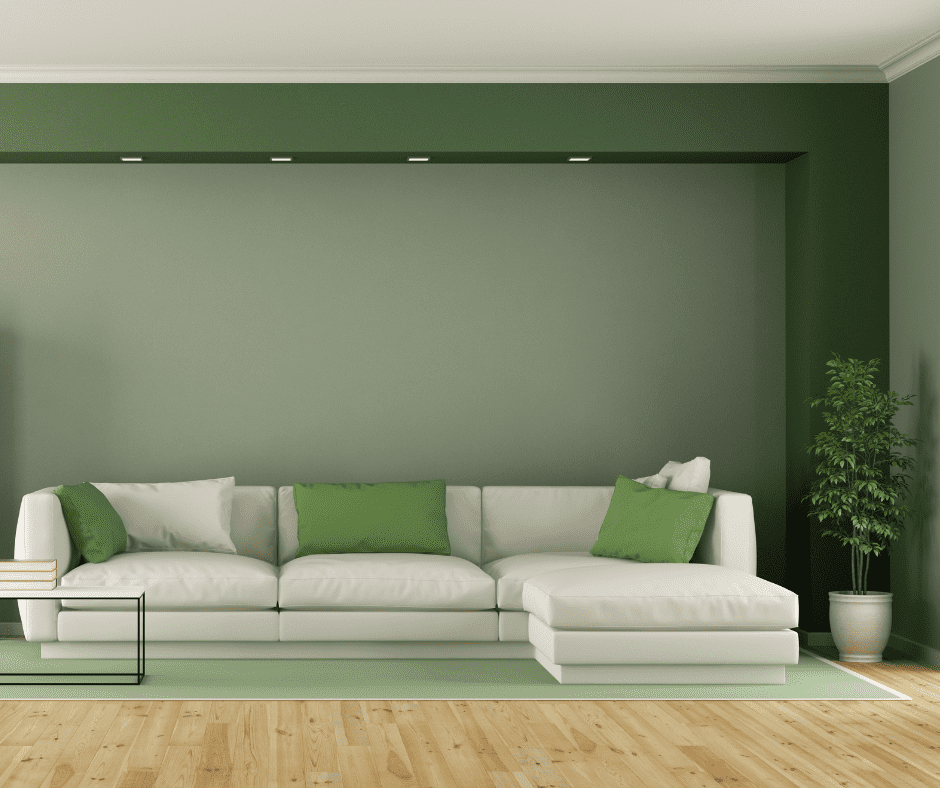 Make your room feel calm and soothing by using a green rug. Earth toned greens will add a natural element to your space. You can have a light colored space that feels open by using a light green and gold rug. Bring in natural patterns like flowers or plants in the rug to add an even more earthy vibe.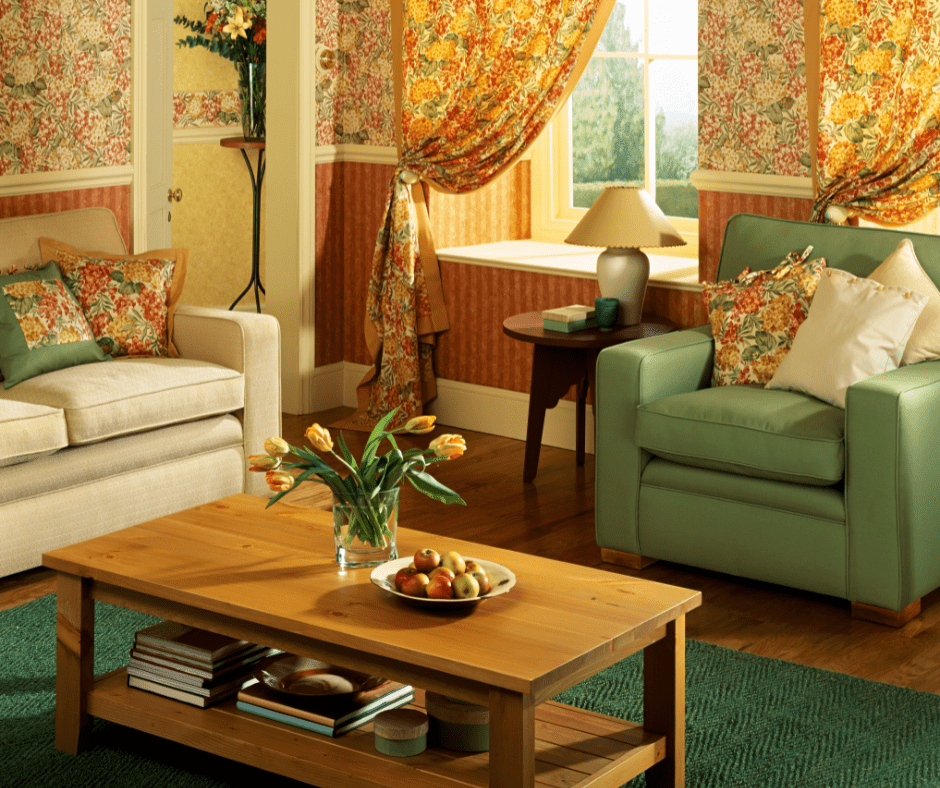 To create a little more depth and contrast, try a darker green. An olive toned wool rug would be perfect. The olive color will contrast the beige couches. This color variation will make your rug stand out so it will truly be a piece of art in your room.
Blue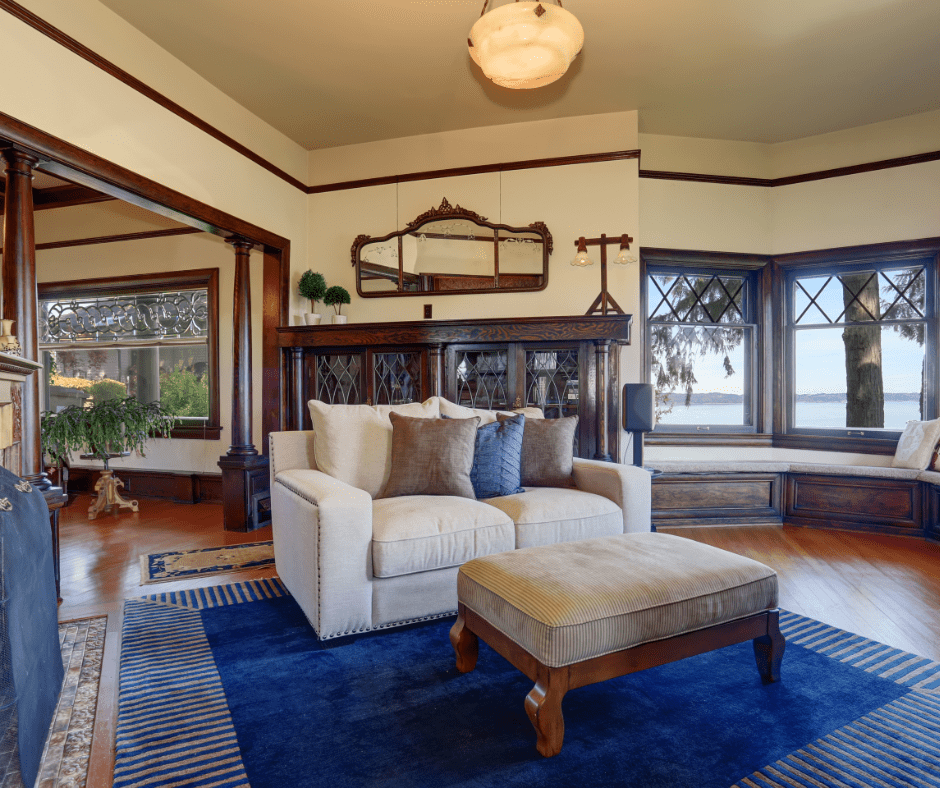 The color blue will add movement to your space and create a harmonious room. Blue reminds us of water and motion, creating a calm feeling. You can choose rugs in deep blues or light shades to create the desired look you have in mind.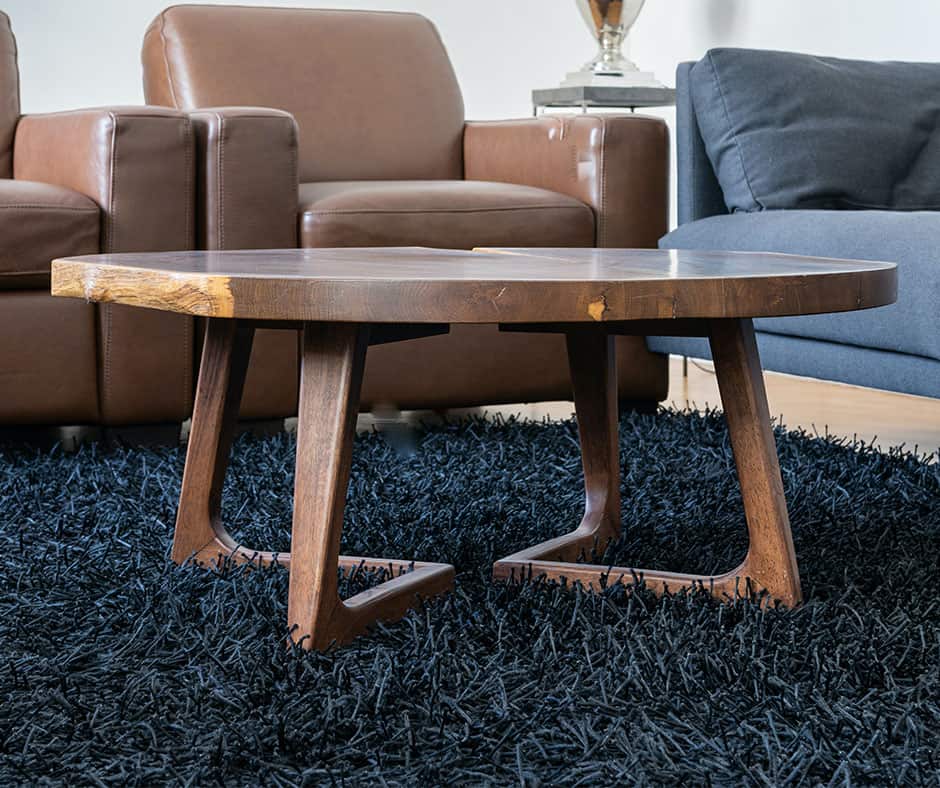 For high contrast, try a navy blue shag rug. Against the beige couches, the navy will pop. This soft and plush texture will add an element of softness. Create an inviting space with the soft look and feel of a deep blue shag rug.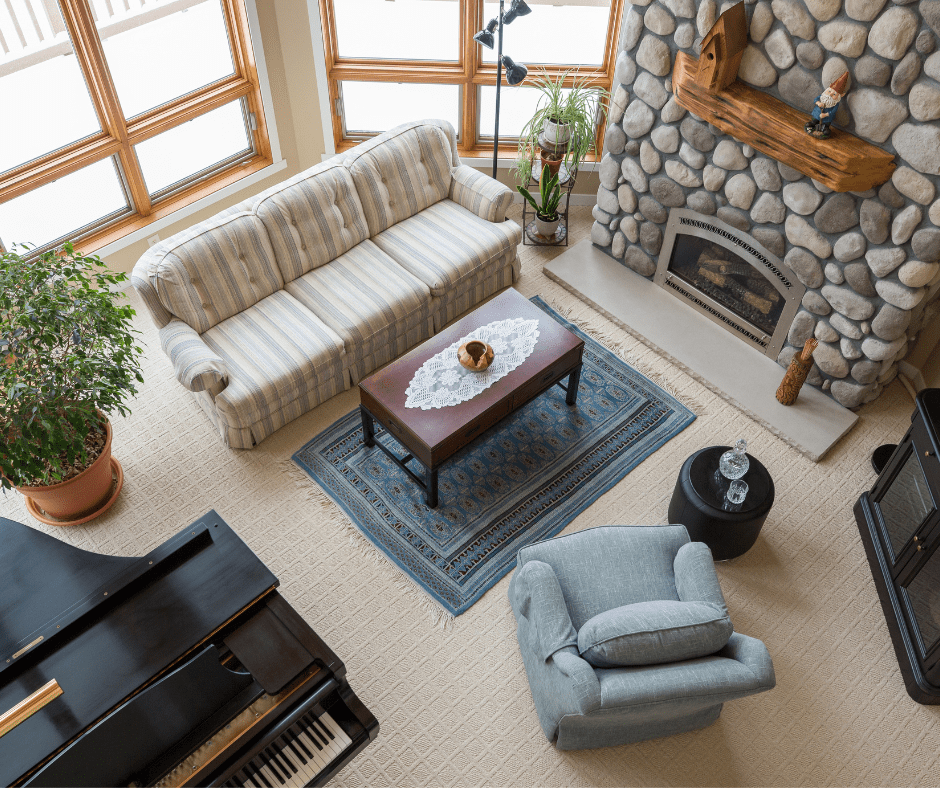 For a lighter contrast and a more open look, try a light blue low pile area rug. You will add color to your space while maintaining a peaceful look and ambiance. A little bit of subtle texture will go a long way contrasted against the blank canvas of your beige couches.
White and Gray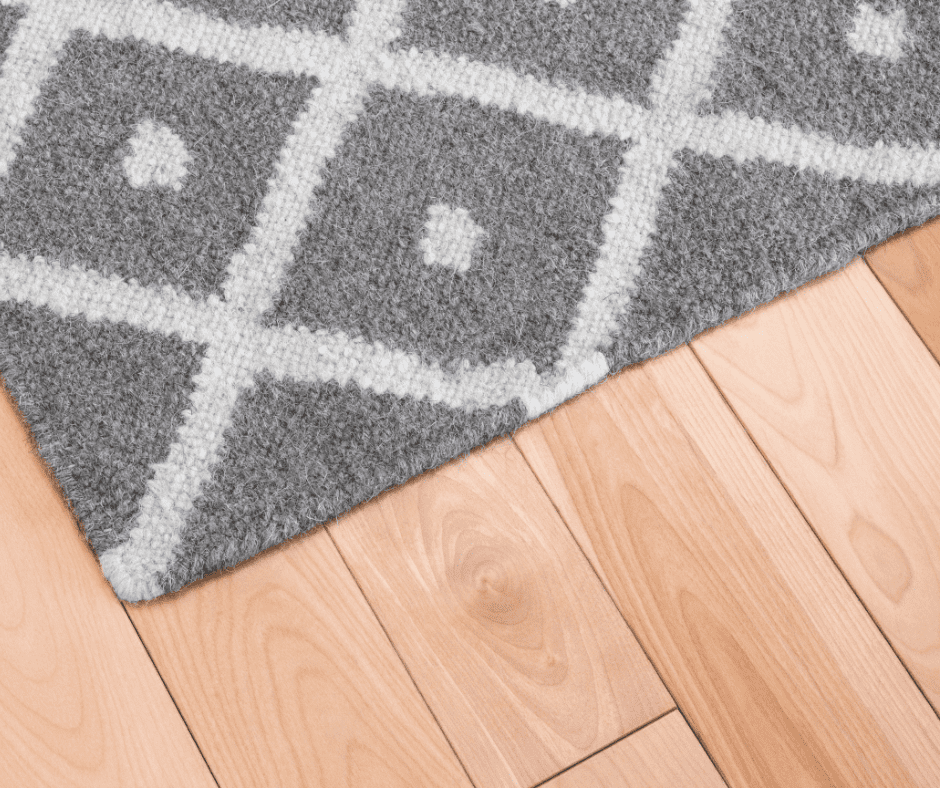 Soft-patterned white and gray rugs add lightness to your space. You'll create an open monochromatic look when these colors are paired with beige couches. Try a gray and white plush trellis rug. The high pile of the rug will also add some softness to your space.
If you want an even lighter look, go for an off-white rug. A cream and light gray trellis will add a subtle pattern and a hint of contrast. This rug will make your room look bigger as the beige color of your couch and this rug will create the look of an open canvas.
Conclusion
You have so many options when it comes to pairing rugs with beige couches. To create an inviting space, consider which rug styles and colors will pair best with your light colored couches. It's important to decide how you want the room to look and feel first. Then, find the best style and color rug to help you create that space.