From worn out springs and disconnected pull handles to a snapped cable, a lot can go wrong with a recliner. Knowing how to identify and replace the key parts is no easy feat.
To find replacement recliner parts, we recommend contacting the brand retailer. You can also look online for replacement parts. Both Amazon and eBay have sellers that will stock parts you are looking for.
In This Article We'll Discuss
What are the parts of a recliner?
You build recliners with a metal frame, upholstery padding, and 5 main components.
Chair Back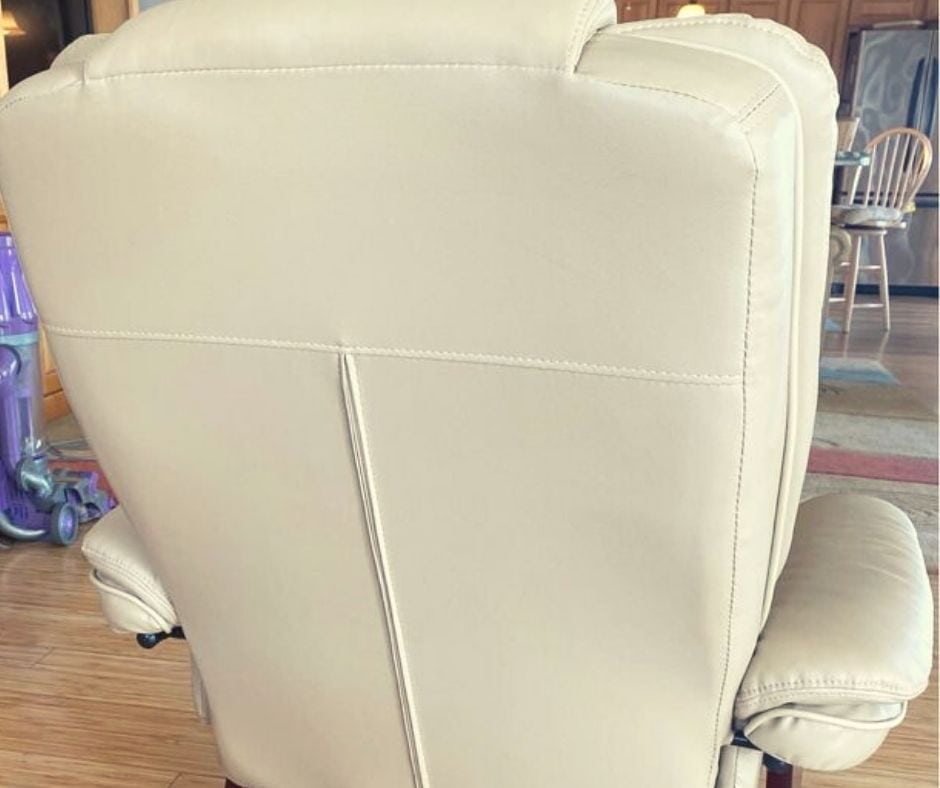 The chair back is a larger piece of cushion which your back lies against. This gives you support when you are sitting in your recliner.
You may also be interested in reading How to Take the Back off a Recliner.
Footrest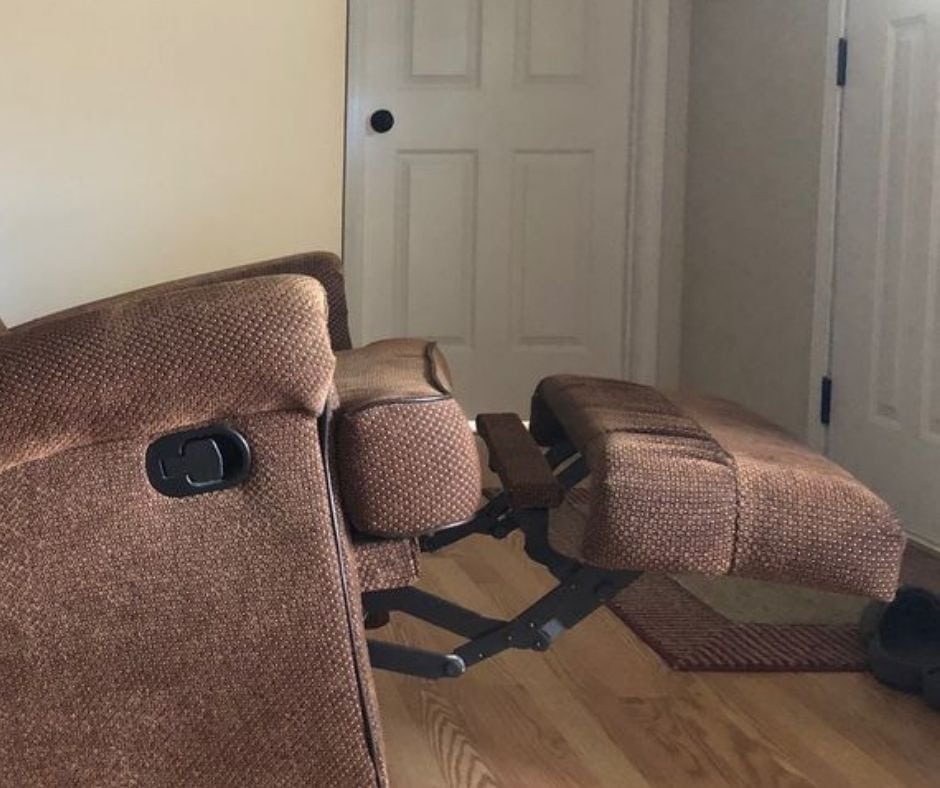 Much like the chair back, the footrest is all about comfort. This is the piece you lay your feet on once you're sat on your recliner.
Pull Handle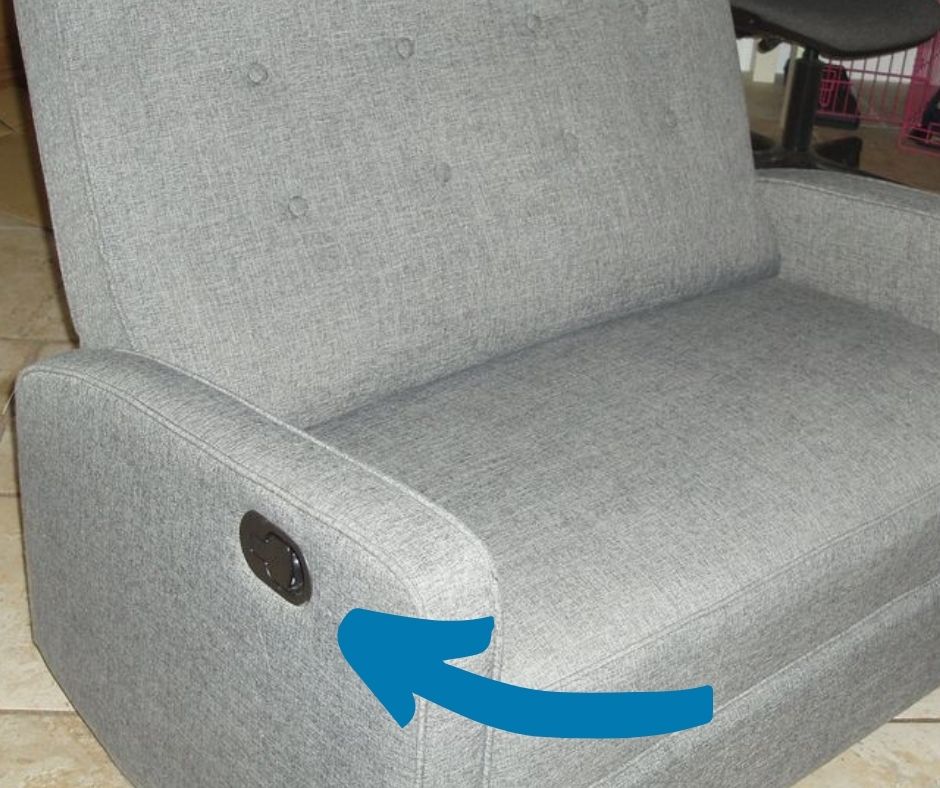 The pull handle is the device that makes your footrest extend. It is usually located on the side of the recliner.
Here's additional information just in case you need to repair the pull handle.
Cables
You locate the main cable inside of the recliner. Cables are responsible for the leaning back function of the recliner. These connect to the pull handle.
Springs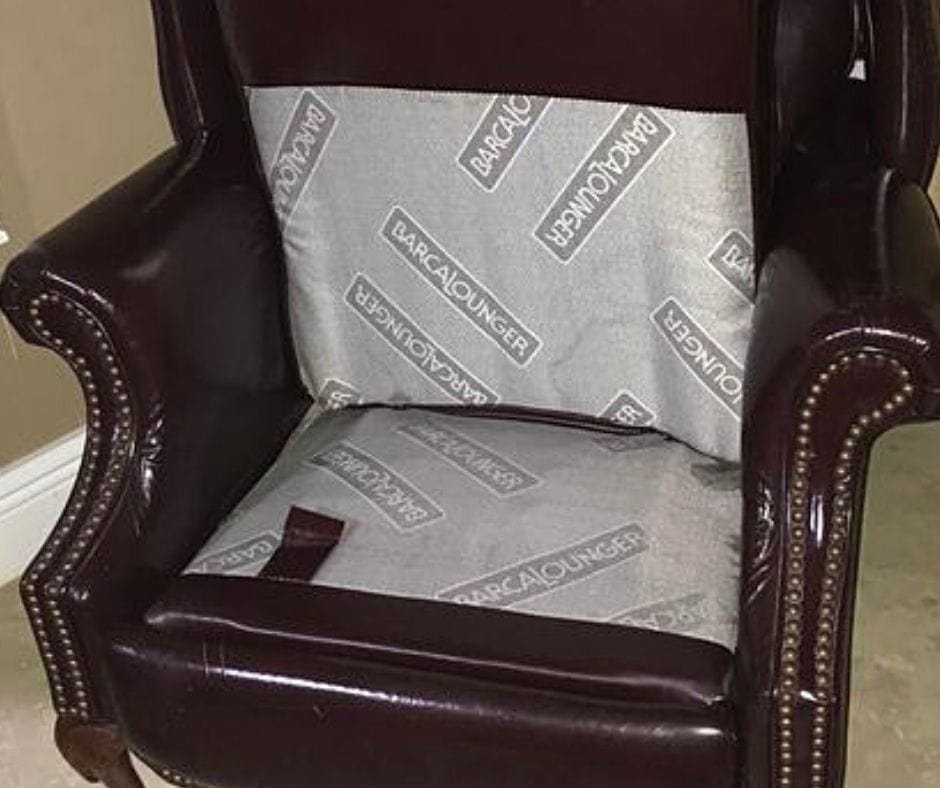 Springs sit below the cushion of the recliner. These provide comfort and give, allowing you to settle into the seat.
How to Identify the parts of a recliner
External Parts – Chair Back, Footrest, and Pull Handle
Both the chair back and footrest are structural parts of the recliner. The footrest is at the bottom of the chair, where you place your feet. The chair back is what your back rests against when you are sitting down.
The pull handle is on the side of the chair. It will look like a small lever that you can pull to recline the chair.
Internal Parts – Springs and Cables
If you flip your recliner over, you will expose the internal parts. You might need to remove a fabric cover, which they often secure down with either elastic or bolts.
The springs will be visible on the underside of the recliner. They are the longer pieces that span the middle length of the recliner.
The cable rests along the edge of the internal structure.
Where to buy recliner parts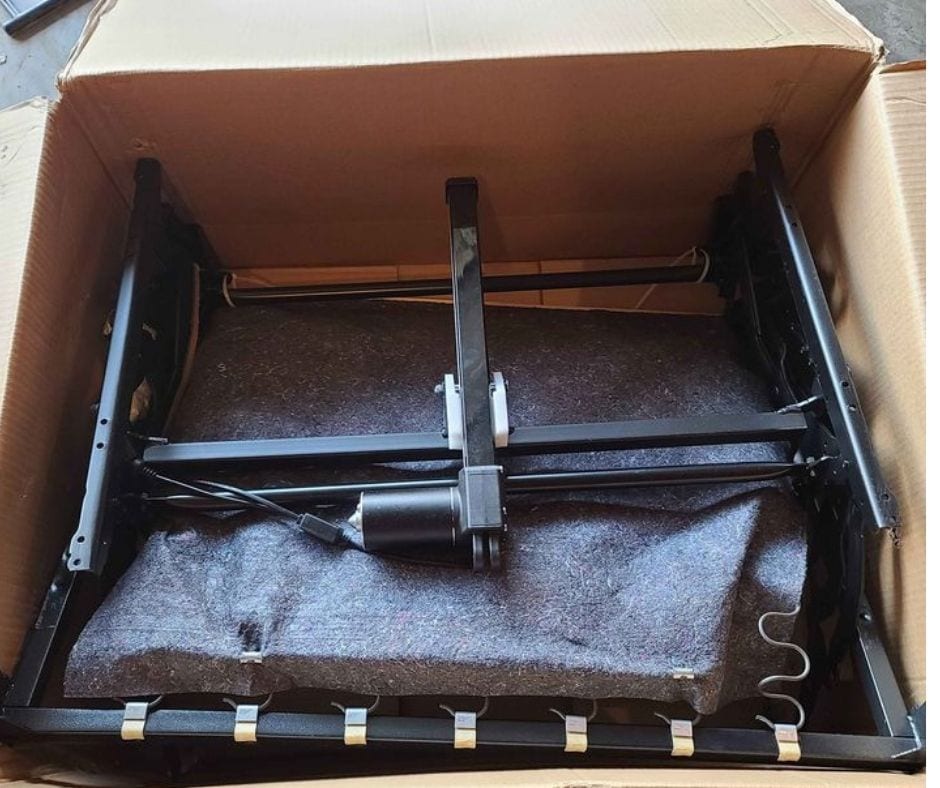 You can buy replacement recliner parts through a major retailed like Amazon or eBay. If in doubt, contact the furniture store you bought your recliner from.
Contacting any major retailer will direct you to your closest local branch. If you know your ID number and have a warranty, you can claim replacement parts. Going to a local branch also helps as they will be able to guide you through installation.
Where to buy Flexsteel recliner parts
You will be able to find a replacement part for a Flexsteel recliner on the Flexsteel website.
Navigate to the above link and put in your postcode. Flexsteel will give you the contact information for the closest brand. That way, you can contact and inquire about specific parts.
You can also go directly to Amazon to find replacement Flexsteel recliner parts.
Where to buy parts for a La-Z Boy recliner
The recliner retailer you bought from will often supply you with replacement parts. Contact them to find out more.
If your recliner is no longer trading, you can fill in this form and La-Z Boy will get back to you.
There is also a huge range of replacement recliner parts on eBay. You can search for a specific part to get a listing that suits you.
If you're thinking of replacing your worn down recliner, here is a list of the 14 best La-Z-Boy recliners for every type of person. Who knows? You might find something there that fits your preference.
Where to buy parts for a Lane recliner
Lane asks that you contact the retail site you bought from before contacting their main site. If you aren't sure which retailer you bought from, you'll be able to fill out this form to get in contact with Lane directly.
Amazon also has sellers that distribute replacement Lane recliner parts. You can browse through the listings or contact one of the sellers for more information.
Where to buy parts for an Ashley Furniture recliner
Within the Ashley furniture FAQs, it says that they offer replacement parts. They ask that you contact Customer Care with your invoice number and item number. This will let them find your exact make and model.
Your will find your item number on your order confirmation email. It is also on any invoice you have received.
You will be able to find their Customer Care section within their Ask Ashley help site. Simply navigate to either 'Call us, 'Call me back', or 'Schedule in store appointment'.
Where to buy power recliner parts
Power recliner parts depend on which brand of recliner you have. If you have bought an Ashley, Lane, La-Z Boy or Flexsteel power recliner, navigate to an of the above sections.
If you know which part doesn't work in your power recliner, you can go straight to Amazon. Amazon will stock an ample number of replacement parts.
Conclusion
You can buy replacement recliner parts via major retailers or on sites like eBay and Amazon.
You can claim or buy spare parts from every major retailer of recliners. If your recliner stops working, your best bet is to contact the brand you bought from. Even better, directly contact the store you bought the recliner from.
You can also buy parts from Amazon and eBay if you know what part you're looking for. This saves time, helping to get your recliner back up and running as quickly as possible.
Please comment below if you have any further questions.
Where to Buy Recliner Parts FAQs
Recliner Repair Guy has a great YouTube video that teaches you more about how to find your warranty.
[hfe_template id='7376′]