Interior designers don't get tired of repeating that style is a matter of personal taste. So, if you ask a group of people what they think of putting a rug on a carpet, they would all have different opinions on the matter. But in general, is it weird to put a rug on a carpet?
As it turns out, it's not weird at all to lay a rug on a carpet. Even area rugs are perfectly stylish when placed on a carpet. In fact, it can be smart to lay a rug down to shield the carpet and keep it from getting dirty.
Additionally, rugs are easier to match with the theme of your decor and are cheaper to replace than a carpet. Not to mention that rugs are chic, cozy, and can transform an otherwise dull-looking room into a bright oasis of light and colors.
But there's a caveat. Not all rugs go with all carpets. You need to use matching or complementing colors and patterns, and you also need to pay extra attention to the texture of both the rug and the carpet. Keep reading for some ideas for placing a rug on a carpet in a stylish manner.
In This Article We'll Discuss
Is It Weird to Put a Rug on the Carpet?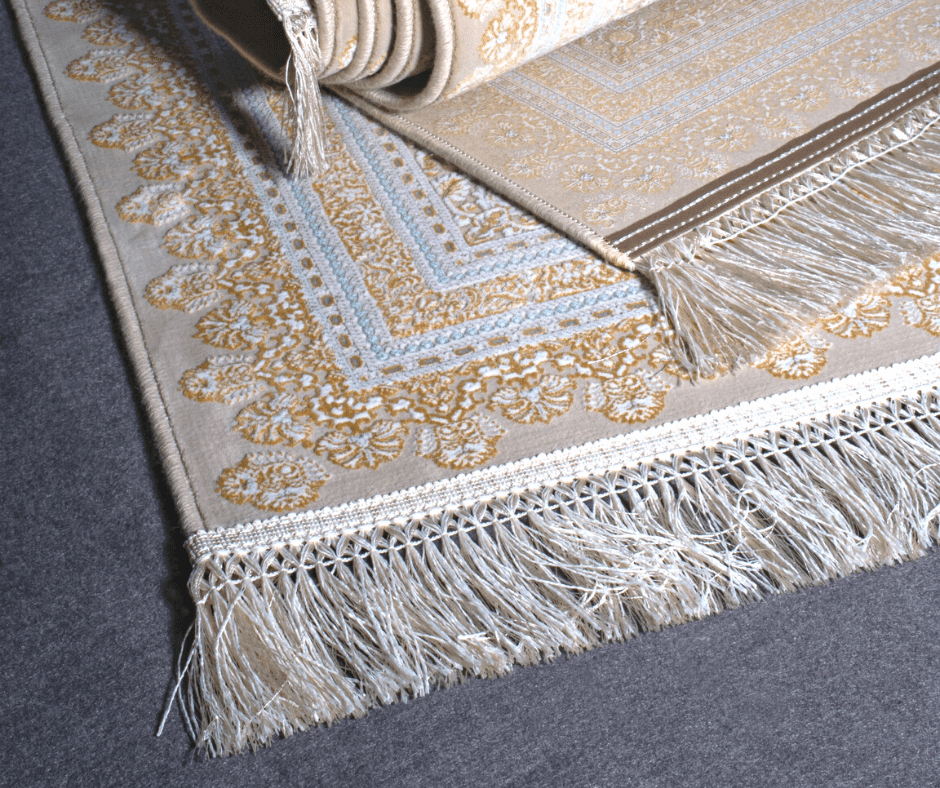 If you know the basics of matching colors and patterns, and you know how to match different textures, then you're more than capable of placing a rug on the carpet without making the room look weird. And in doing so, you're actually protecting the expensive carpet.
So, it serves both a decorative and a functional purpose to put a rug on the carpet. And, since the carpet isn't easy to move or cheap to replace, if the style or design of the carpet becomes dull or outdated, you can give the room a fresh look with a nice and trendy rug. A rug also gives the old carpet new life without breaking the bank.
Meanwhile, if the rug loses its allure, you can just replace it. The same applies if you spill something on the rug.
5 Ideas for Putting a Rug on the Carpet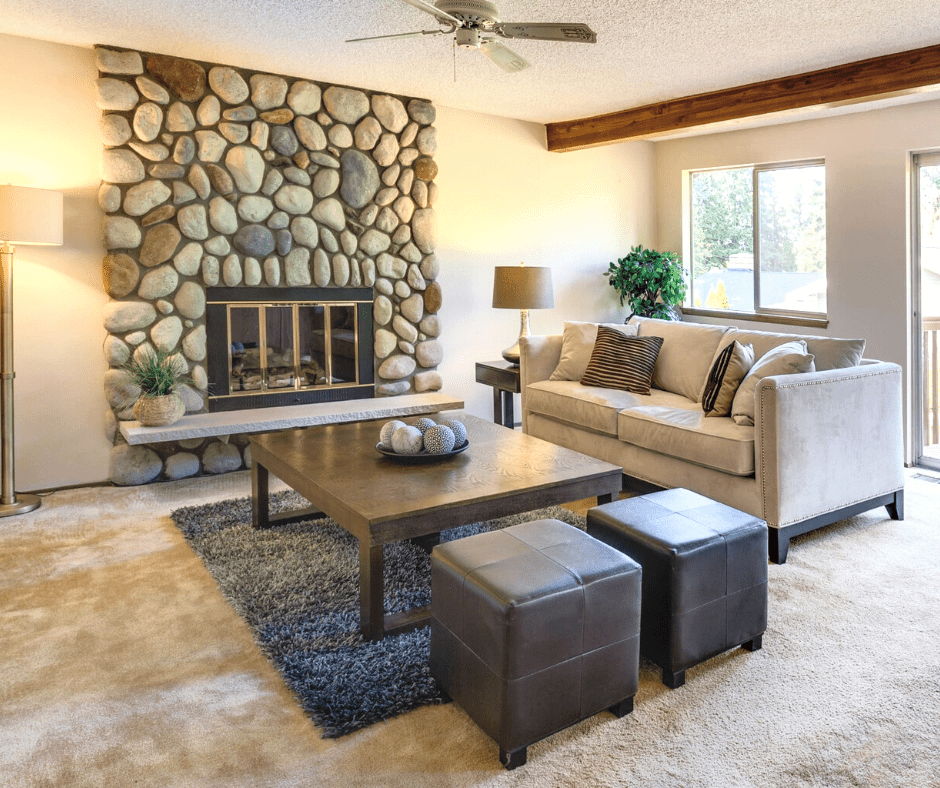 When you're trying out something new, like putting a rug on a carpet, it's easy to get stumped. After a few hours of trying out different rugs, you may still not be satisfied with the result. So, to make it easier for you to get right the first time, here are 5 ideas for putting a rug on the carpet:
Anchor the Rug: If the carpet can tie the room together, a rug can make or break the overall look of the room. So, make sure the rug is well anchored with furniture so that it doesn't bunch up and trip those who walk over it.
Don't Mix Patterns: The rule of thumb is to use a plain rug on a carpet with heavy patterns and vice versa. If the two are plain or have different patterns, you will end up with a weird-looking room.
Match the Colors: This is when things can get a little complicated. Knowing which colors match or complement each other is crucial when it comes to putting a rug on the carpet.
Size Matters: Make sure the rug is the right size in proportion to the size of the room. A small rug will look like it's floating. A large rug will "upstage" the carpet. A good rug size lets the rug touch the furniture in the room which in turn keeps the rug anchored.
Vary the Texture: Interior designers recommend that you don't use a rug that has the same texture as the carpet under it. If you have a looped or short-pile carpet, then buy a high pile or shag rug to create a dramatic effect.
Tips for Laying Rugs on the Carpet
Sometimes, design ideas look good on paper, but at execution time, things can go wrong very quickly. So, we recommend spending a lot of time planning ahead. Here are a few tips to get you started:
If the rug is hard to anchor or has ripples, use a carpet lock. It will prevent the rug from slipping in the absence of heavy furniture to anchor it.
Take a closer look at the carpet you're trying to cover. Note the texture of the carpet, its colors, and whether it has patterns or not. 
Look for a rug with a different texture from your rug and that has matching or complementing colors. Also, it should have a pattern if the carpet is plain or it should be plain if the carpet has patterns.
Don't let the rug float in the room. It can be a tripping hazard.
Pros And Cons of Putting Rugs on Carpet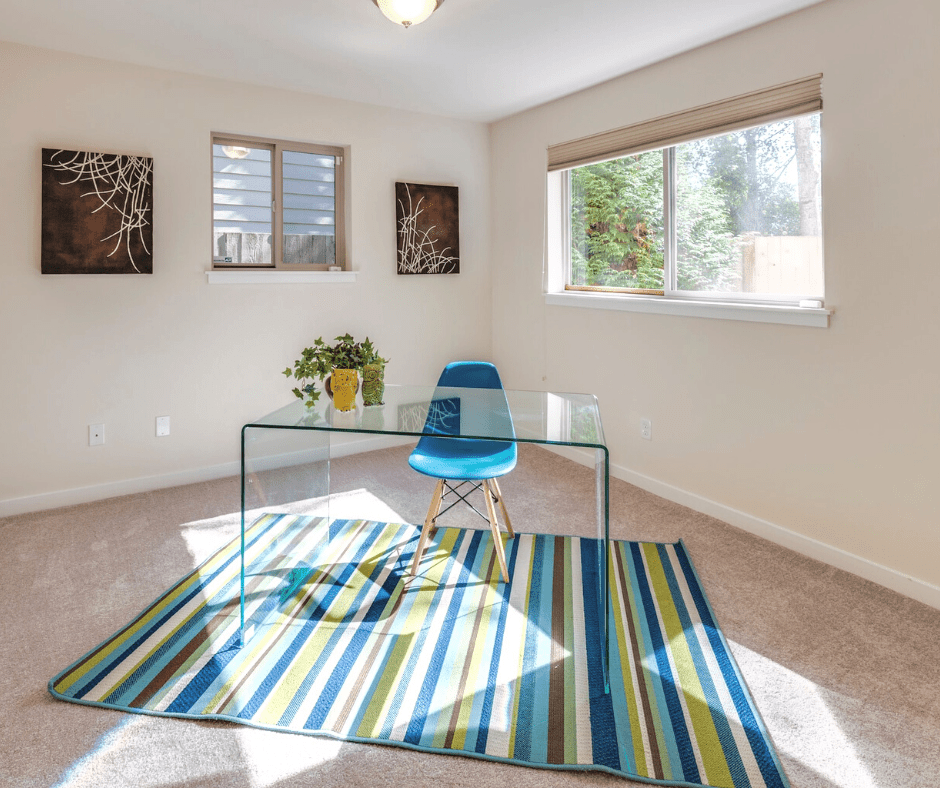 Like every home decor idea, there's always an upside and a downside. Putting a rug on a carpet can be a good idea, but it can also have adverse effects.
Pros
On the upside, a rug will protect the carpet from spillage, dirt, and stains. If the rug gets stained, you can clean it up quite easily. But, a dirty carpet will cost a lot to restore to its former glory. In addition, you can use a rug to add style to the carpet. And, when it goes out of fashion, replacing it won't cost too much.
Cons
On the downside, it's not easy to get it right the first time. Matching the carpet with a rug of different textures with complementing colors is easier said than done. Even experienced interior designers sometimes get the color part wrong. Also, if you don't get the size right, you will end up with a tripping hazard that floats everywhere and slides under the furniture.
Can I Lay an Area Rug Over the Carpet?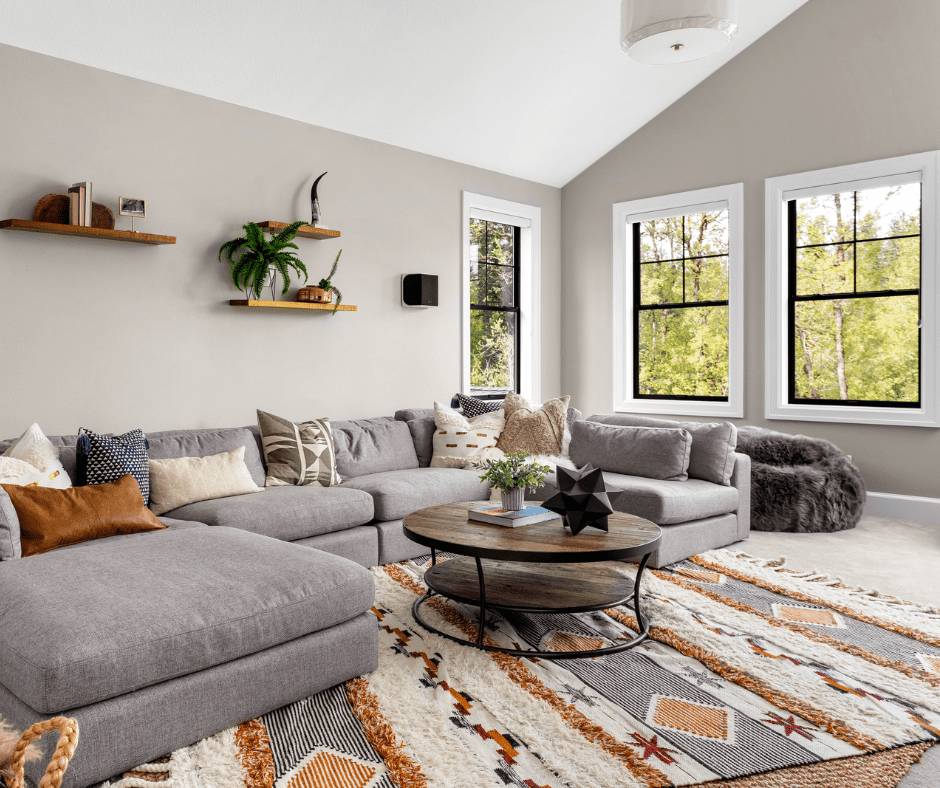 An area rug would be a great addition to the room if you have a worn-out or fading carpet. The rules of laying an area rug over a carpet are the same as laying any other rug over a carpet. Use matching or complementing colors, different textures, and plain rugs for patterned carpets and vice versa.
What Kind of Rug Goes Well with Carpet?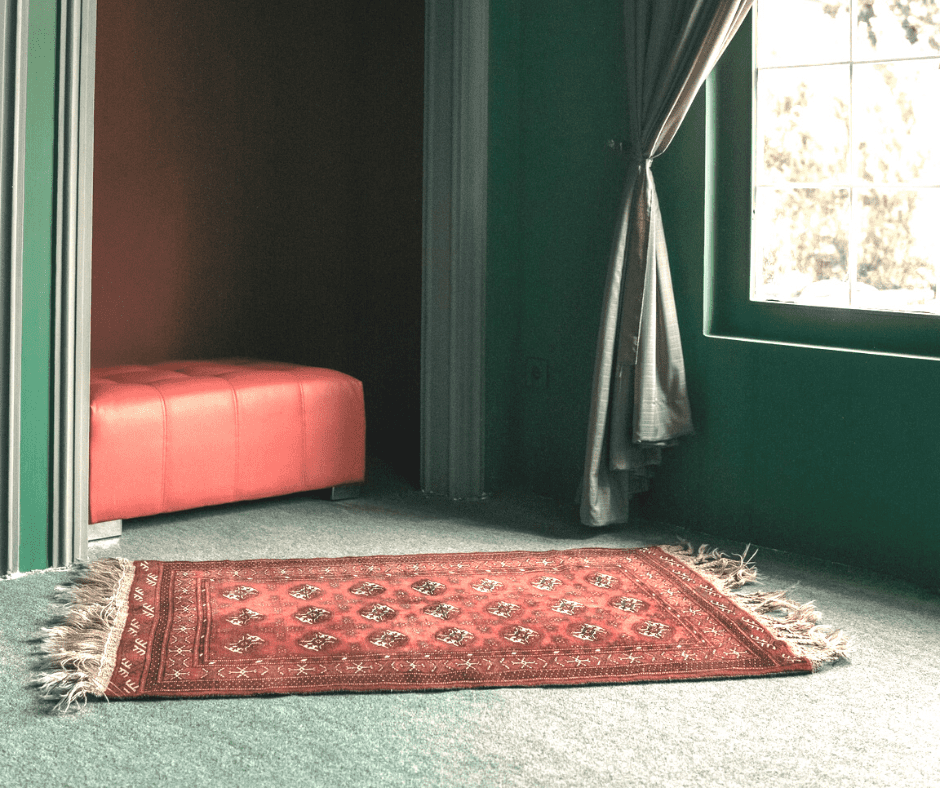 The type of rug you can use on a carpet will depend on the texture and color of the carpet itself. There's no clear-cut rule. But, if the carpet is loopy or low-pile, then a lush and luxurious high-pile rug will go well with it.
The color of the carpet will also determine which rug you can pair with it. A gray carpet, for example, will fit nicely with neutral shades such as white, beige, or cream. You might also use warm colors such as mustard.
Conclusion
It's a smart move, both decoratively and practically, to put a rug on a carpet. The inexpensive rug protects the carpet against stains and dust. It also adds a splash of color and style to an otherwise worn-out or fading carpet.
However, pairing a rug with your existing carpet isn't the easiest task. The most important aspects to keep in mind are color, texture and pattern. And, as always, be sure to keep your personal tastes in mind.