TV stands provide a flat and sturdy surface for TVs. In addition, they contain storage space for DVDs, DVD players, cable boxes, trinkets, and more. They are sold at any home furnishing store and come in many different sizes, shapes and colors.
But, how do you prop up a TV without a stand? You can use alternative items and methods in place of a store-bought TV stand. Some options include mounting the TV, using existing furniture, or creating a DIY TV stand. Any of these options will work in the living room, den, basement, bedroom, and more.
In This Article We'll Discuss
What Can I Use if I Don't Have a TV Stand?
Those who are creative and frugal will be able to find or create something flat and sturdy for their television. Here are some TV stand alternatives to try:
TV mount
Dresser
Chest
Freestanding bookshelf
Coffee table
Console table
Nightstand
Desk
Fireplace mantel
Enclosed cabinet
Bench
Tripod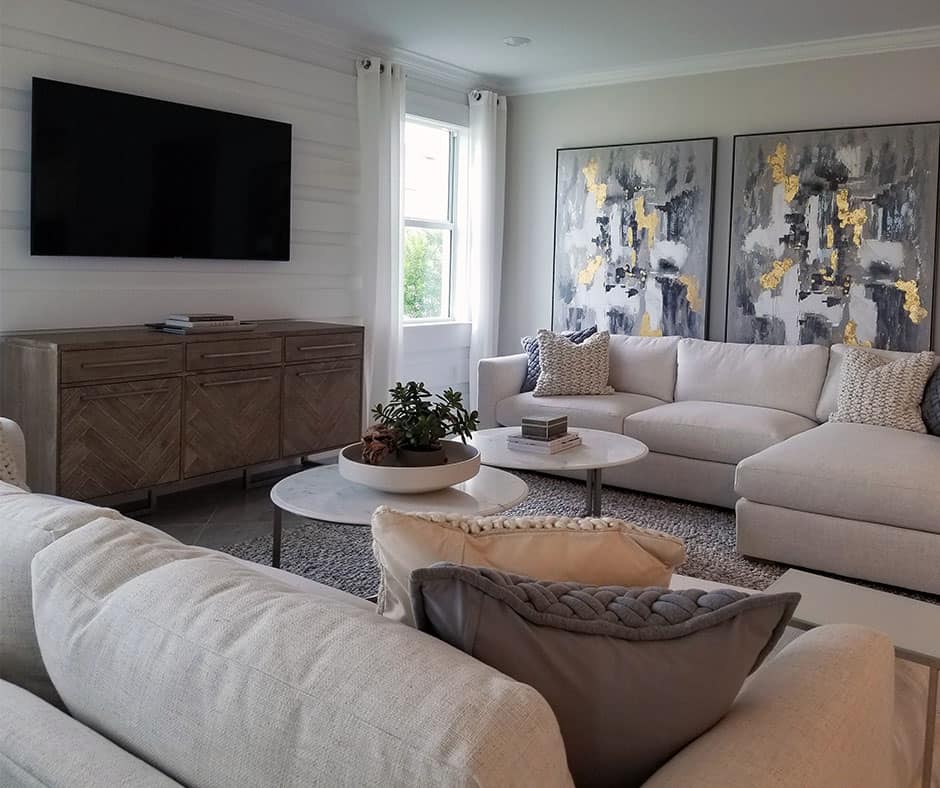 The most popular solution is mounting the television. Doing so raises the TV above the ground and relies on the wall, ceiling, or corner wall for support.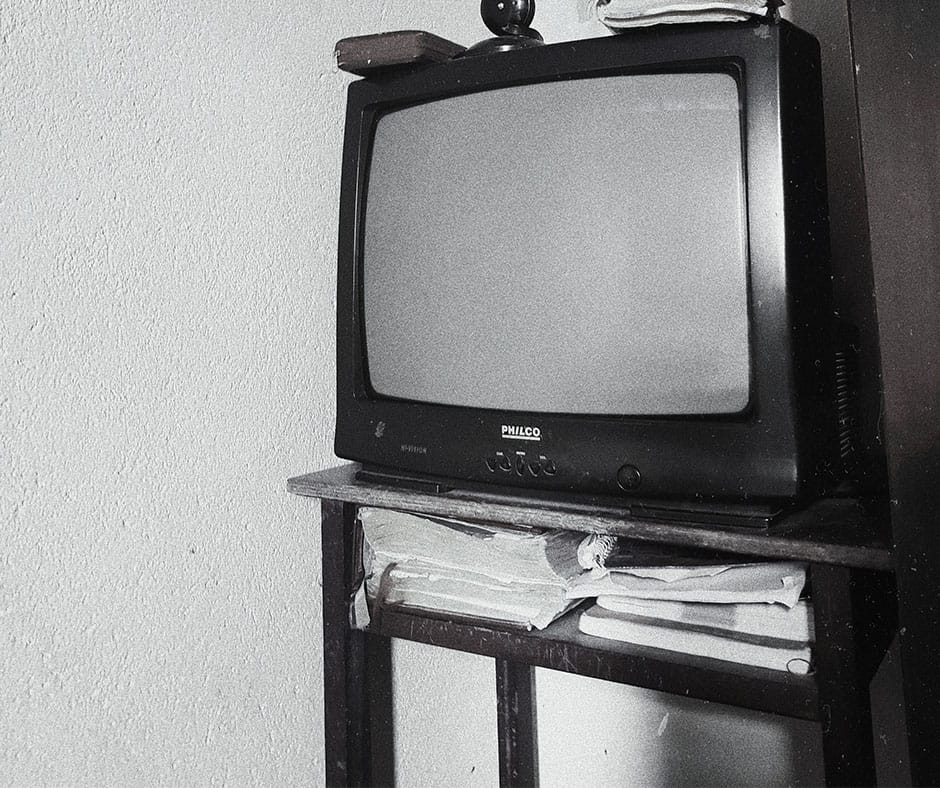 Another option is to use furniture you already have as a TV stand. It has a flat, wide surface fit for a television and ample storage for TV-related items. You can repurpose unused furniture into a TV stand, especially in small rooms.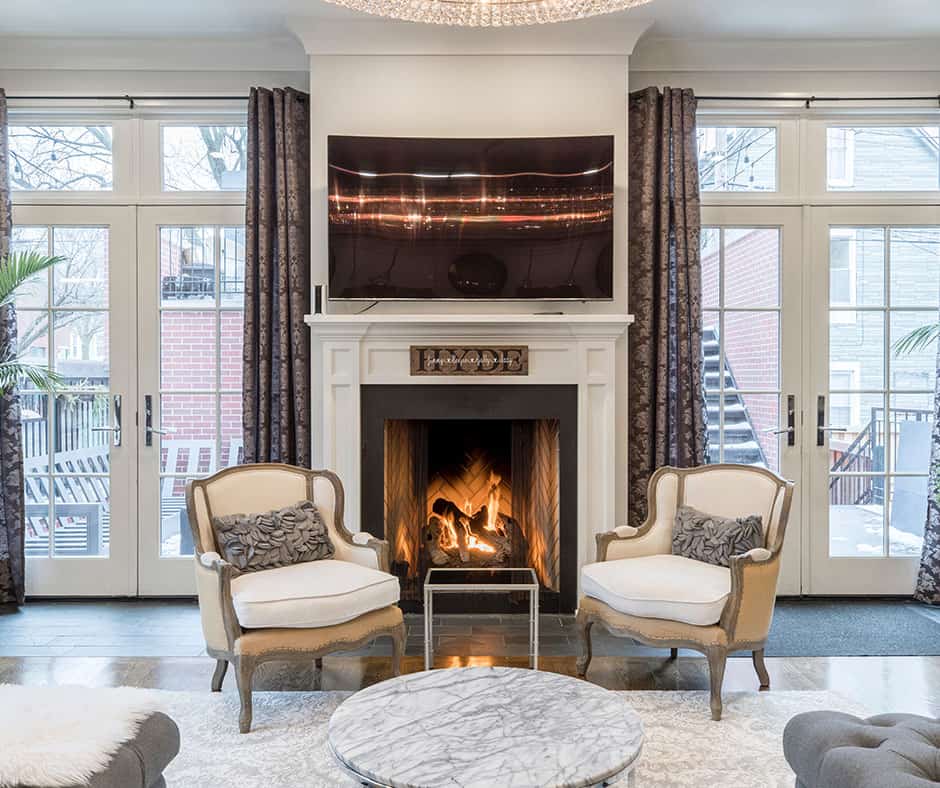 The mantle, or shelf above the fireplace, is a common area for a television. However, you should contemplate whether the television can handle the heat from the fireplace before installation. Additionally, check to see if the mantel has enough space for a television and that the mantel can hold heavy televisions.
Only use an enclosed cabinet if the cabinet is large enough to store the television. It also needs to be near a window as the enclosed space will block television signals.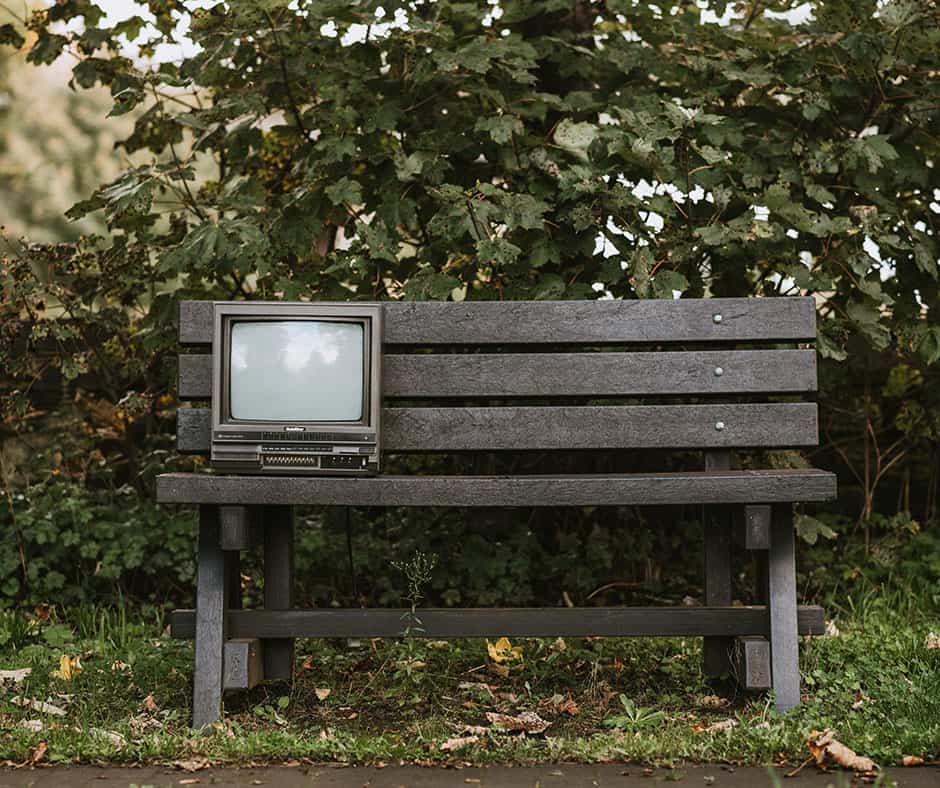 For benches, you can repurpose an unused one or buy brand new. The ones on the market double as TV stands. All sit closer to the ground than other furniture.
How to Prop up a TV Without a Stand: Mounting Options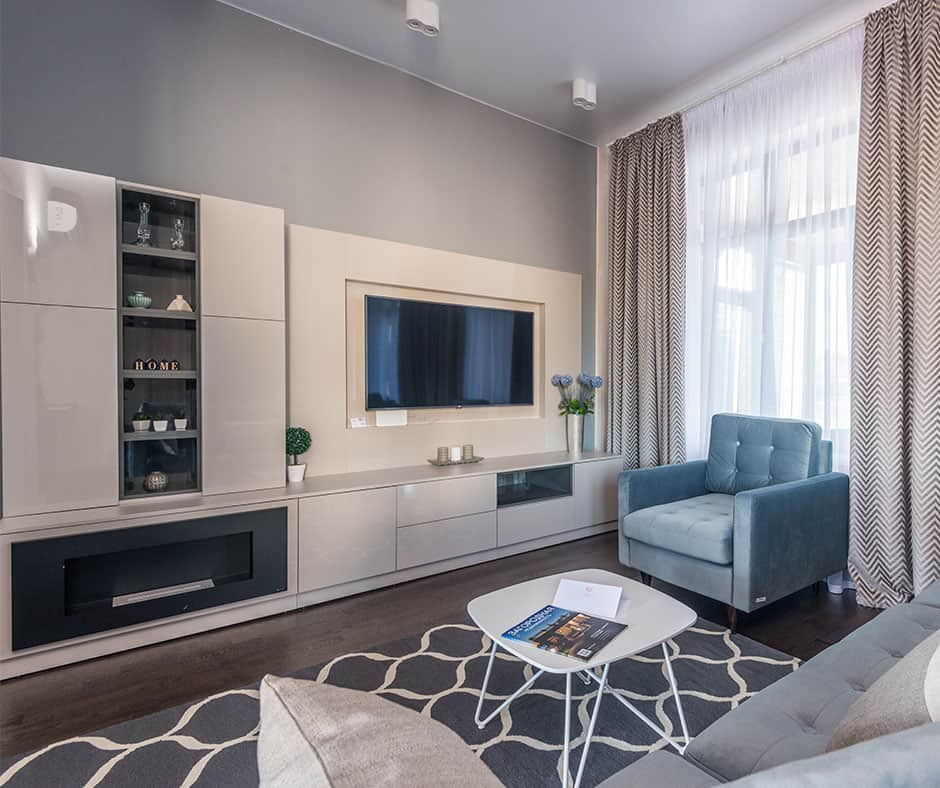 The most popular option is a wall-mounted TV. Did you know you can also mount the television on the ceiling and floor? All three are effective as long as you think about height placement and viewing distance.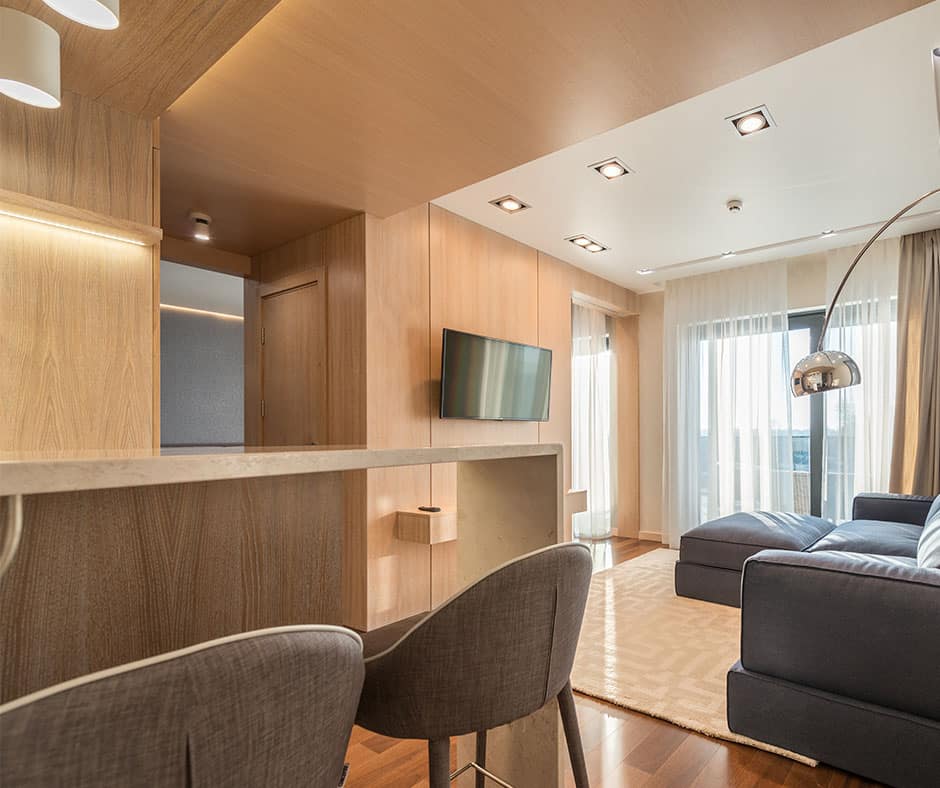 Basic, low-profile, or fixed mounting keeps the wall mount and TV still and pointing in one direction. Tilted mounting moves the television upward and downward. Full motion or pull down mounting swivels, tilts, pans, and extends television angles. It adjusts its height so various seating areas can watch TV without straining.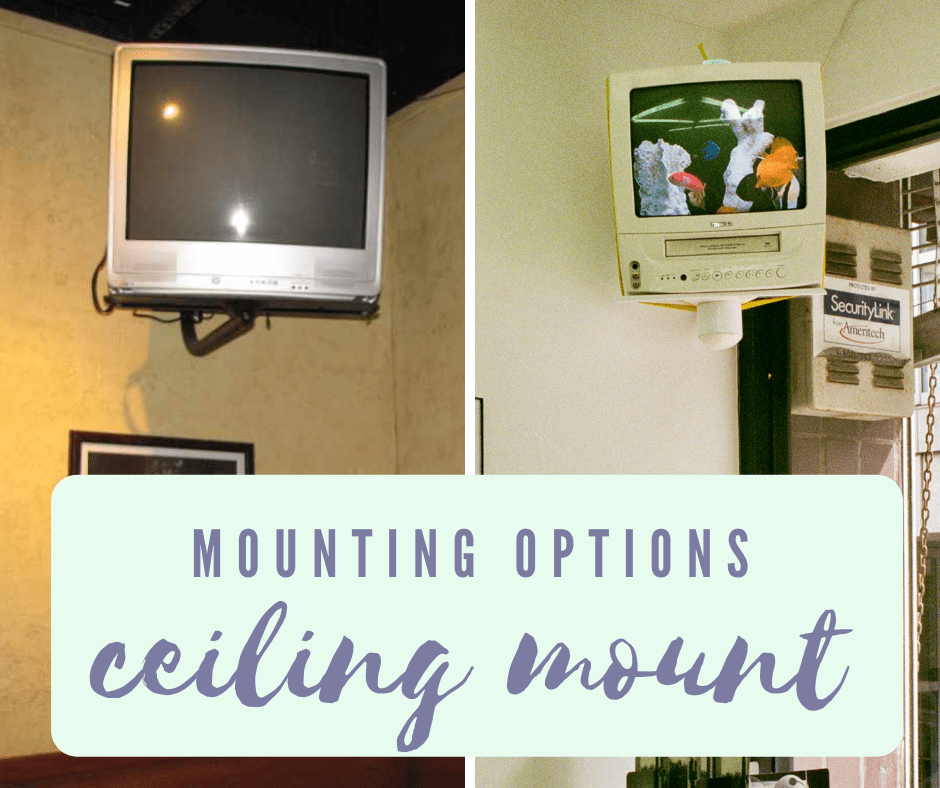 The ceiling mounts available are drop-down, fold-down, and fixed. With the fixed mount ceiling version, the mount stays still, but the TV has the option to swivel.
Drop-down or pop-up mounting hides the TV when not in use and then it drops down or pops up when in use. Fold-down mounting folds the television upward to the ceiling when not in use and folds down when it is time to use.
The fixed pole mount is a TV stand with a long, thick pole and sturdy base at the bottom that doubles as storage. The floor pole and floor base are still, but the TV can swivel left and right and you can adjust its height.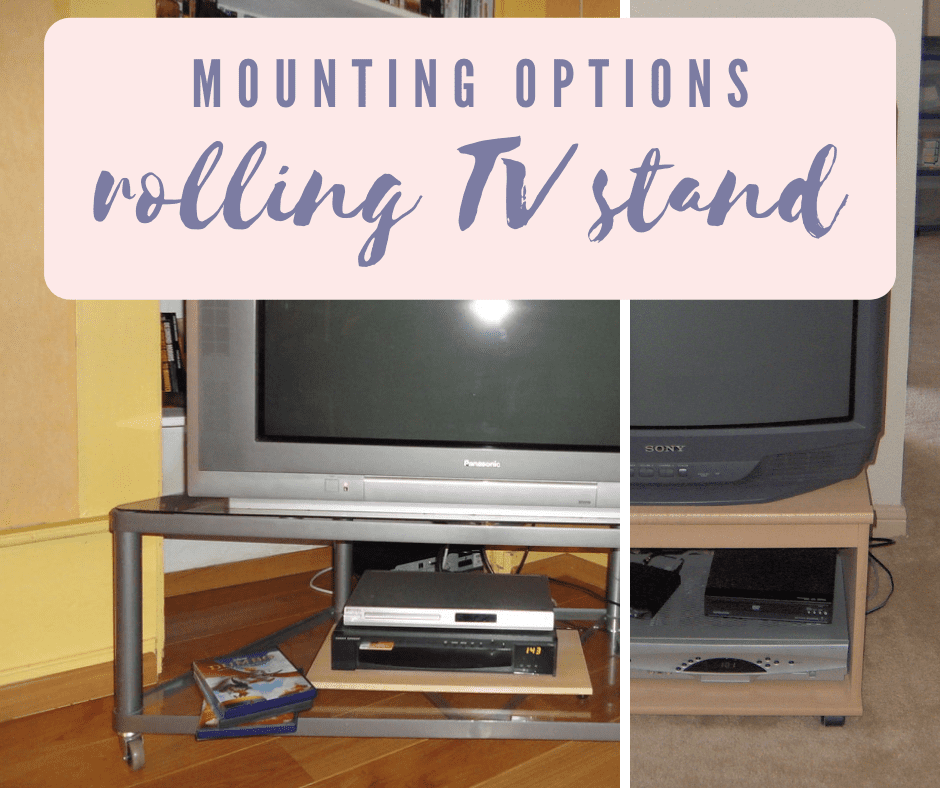 The other floor mount option is the portable rolling TV stand. It's a single or double pole mount cart with four wheels. Also, it can come with or without shelves. You can also adjust its height and move it from left to right.
How to Prop up a TV Without a Stand: Homemade Options
Learn how to prop up a TV without a stand the DIY way. Your options are refurbishing used furniture or building new furniture or mounts.
Remodeling Used Furniture
You can find unique furniture at flea markets, thrift stores, yard sales, and secondhand stores. You can also browse online for used items or discounted items. Creative and frugal people will be able to find a worthy gem.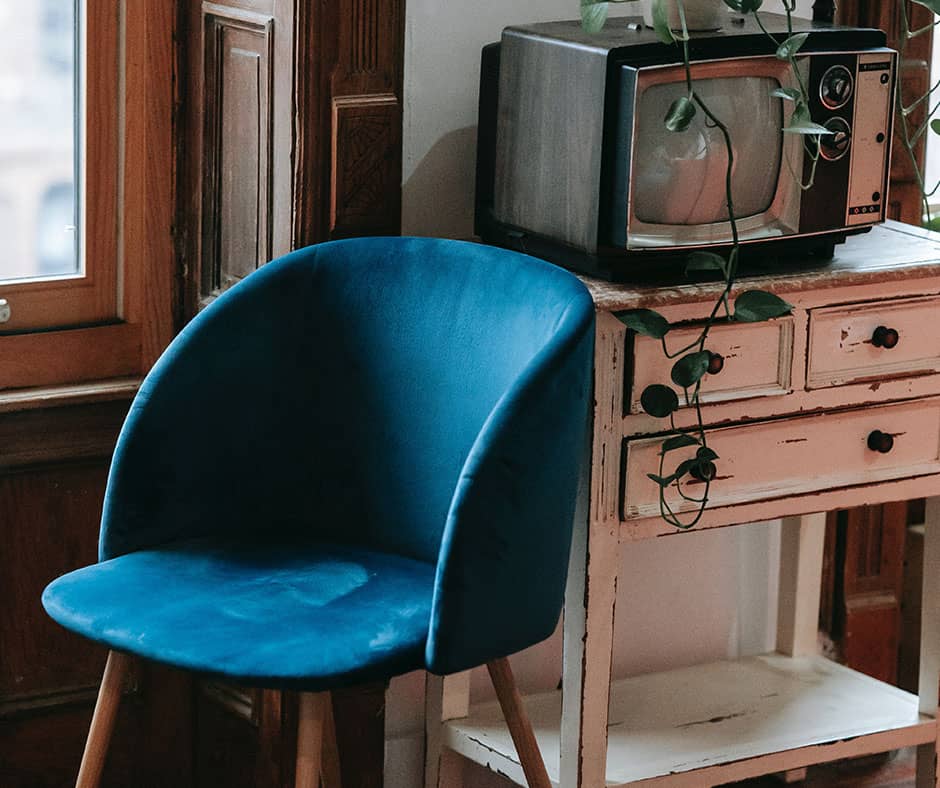 The furniture will need some TLC, so assess what needs work. Common repairs are fixing broken doors, the legs, and the hardware. You will likely have to paint the furniture and sand the drawers. Before the makeover, clean the interior and exterior with a damp cloth first.
Build New Furniture or Mounts
If you're interested in making your own mount, you'll  need a power tool, saw, and hammer skills. DIY projects for TV stands range from simple to complex. Simple DIY projects are corner wall wood mounting and a cinder block/wood board TV stand. Complex DIY projects include constructing a cable drum stand and a corner dresser or chest.
Is It Safe to Prop up a TV Without a Stand?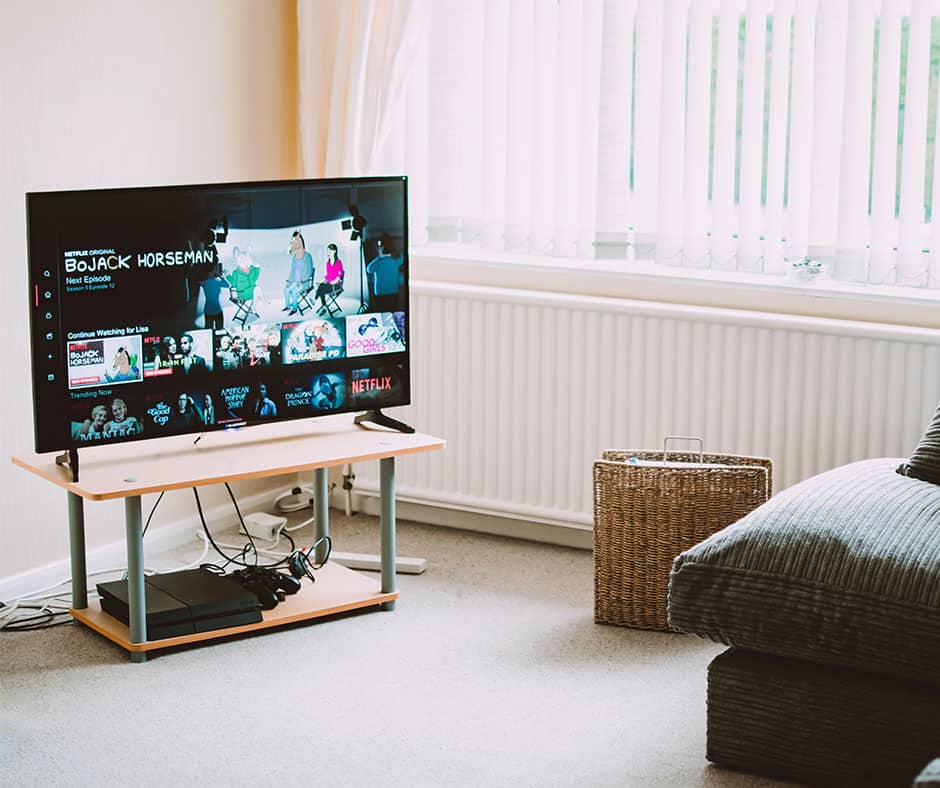 TVs are never entirely safe, even if they have a TV stand. Whether a TV is safe depends on the stand's sturdiness and length, as well as the television's flat base. You don't want your TV to break, chip, scratch, or injure someone because of bad furniture placement.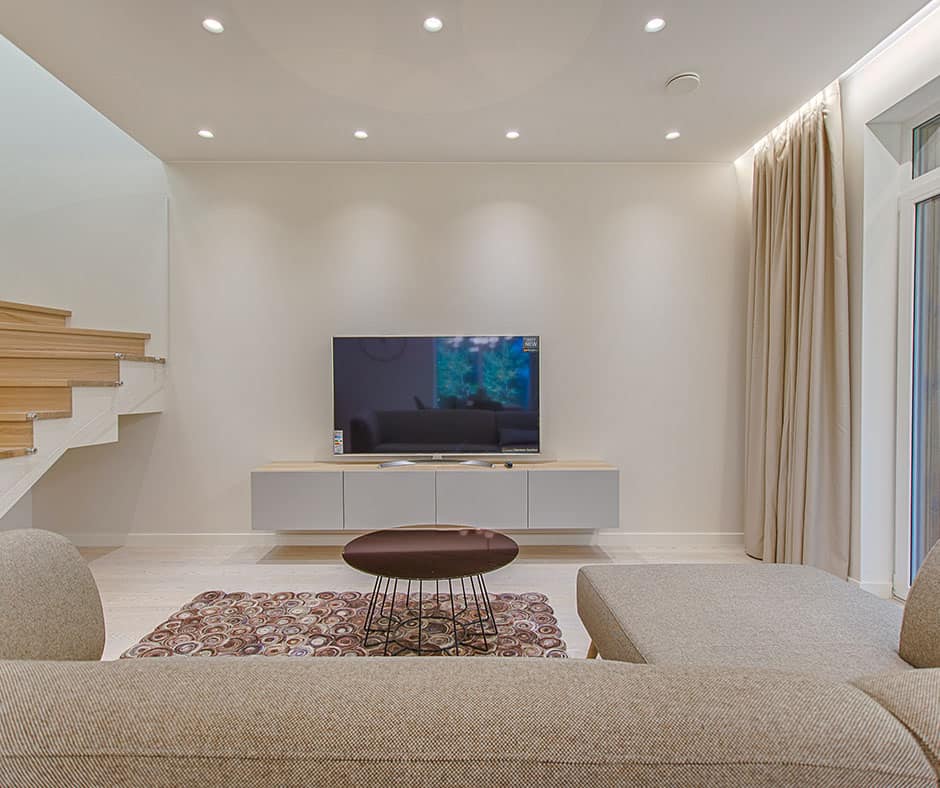 Sturdy furniture makes it harder for children and adults to bump into the television. Wobbly furniture is an unsafe place for the television to sit. Do not place a TV on an unstable surface.
TVs must have a flat base to sit on top of furniture. You can use the one included with the TV package or buy an adjustable tabletop base. Mounted televisions are safe as long as the mount installs tightly to the TV and wall or ceiling. 
How to Prop up TVs of Different Sizes Without a Stand
Twenty-something and thirty-something inch televisions can use any stand on the list. Be sure any furniture you use is equal to or longer than the television length to avoid mishaps. It becomes more difficult once we cross into the forty-inch screen sizes.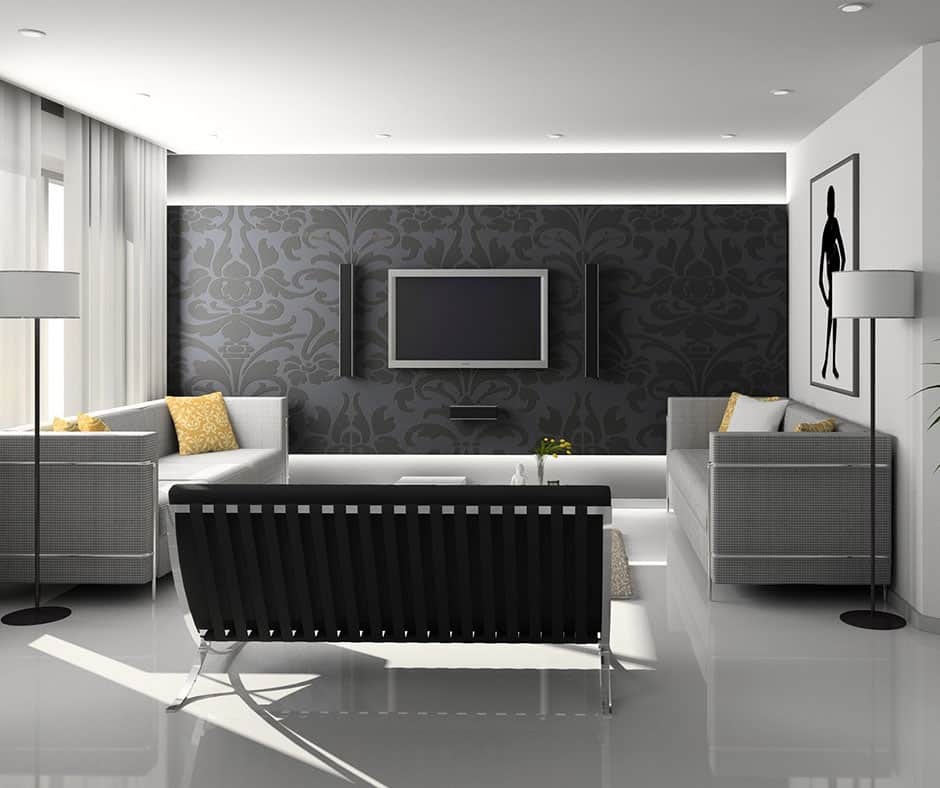 All mounting methods work for large screens. The fixed version and the fold-down are the favorites, however. Furniture length is crucial for larger TVs. The best furniture to use are dressers, desks, benches, tripods, console tables, and DIY stands. 
Conclusion
Don't feel pressured to buy a brand new TV stand if it's out of your price range. You can prop up a TV without a store-bought stand by converting furniture into a TV stand or making a DIY TV stand. You can also mount it to the wall, ceiling, or corner.
Different TV stands work for different TV sizes. While smaller televisions can sit on top of anything, larger televisions are heavier and wider. Therefore, it's crucial to find long furniture for larger TVs. Mounting options, DIY stands, and tripods work for larger TVs too. Regardless of which option you choose, you have to ensure the stand is sturdy.
Have you found a solution for propping up your TV without a TV stand? Did you learn new ways to prop up televisions in this article? Share what you know in the comments section.