Has your power recliner stopped working? There are a few things you can do to work out what has gone wrong and fix the problem.
First thing is to unplug for 2 minutes and plug back in, which will reset any electrical failures. If that doesn't help, troubleshoot your problem by identifying what has gone wrong. Use the steps below to gain a better understanding of what could have gone wrong.
In This Article We'll Discuss
List of common power recliner problems
The Recliner is Not Opening or Closing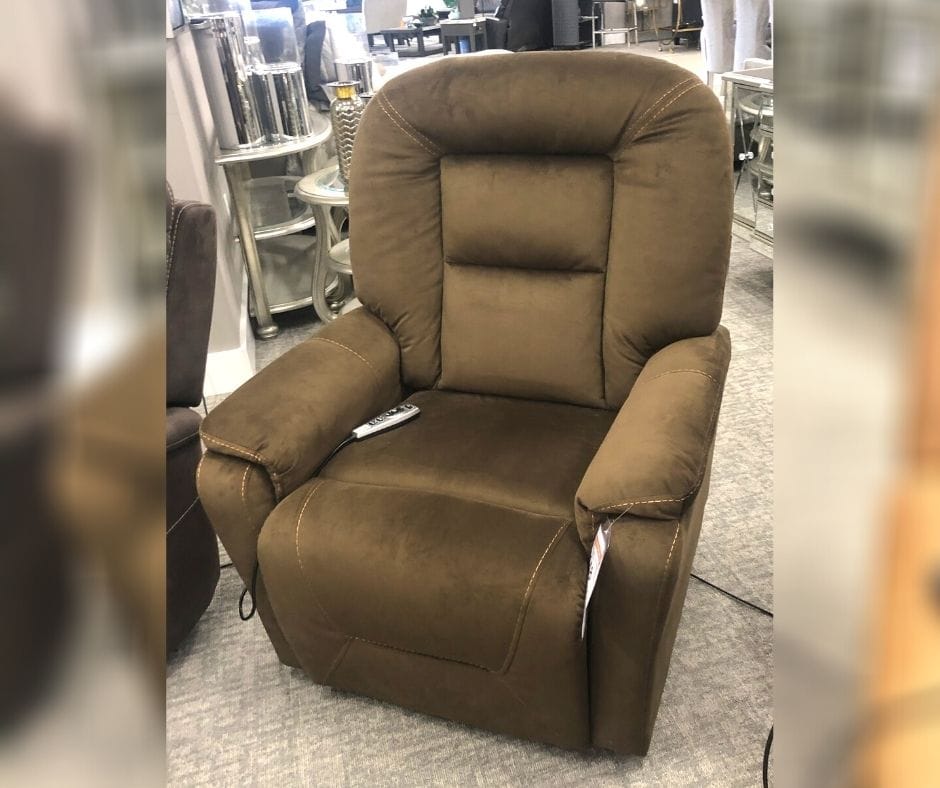 Recliners include a lot of moving parts, springs, and joints. If some of these parts become stiff, your recliner will have difficulty moving.
Try applying force to either open or close the recliner. It could simply be stiff. If that doesn't work, you'll need to grease the internal parts. Lubrication helps the parts smoothly move with each other.
Once you've lubricated the parts, your recliner should be able to open and close freely.
Recliner Stops Working when it's Open
If your recliner stops working when it's open, the first thing you should do is check that you have plugged it in. If it is, ensure the outlet has power and is on. If it does, try unplugging and plugging it back in. If it still isn't working, you have a problem with your wiring.
Check the wire connections inside the recliner. If there are any loose wires, reconnect them. Be sure to have the electricity off when you do this.
If a wire has caught in the mechanism and has cut in half, reconnect the two sides. Cover this in electrical tape to secure the two sides together.
If no wires are loose or cut, you likely have a problem with the motor or hand control.
Recliner Doesn't Move Properly or Makes Noise When Reclined
Your recliner may not recline smoothly when you use the lever. Make sure to hold the lever down for at least 5 seconds when inclining or declining. If you jerk the handle, the recliner may become stiff and recline strangely.
If you are holding down the handle and the recliner still doesn't move, there may be something blocking its path. Make sure there is nothing in the way or blocking the mechanism.
Loud Clunking Noise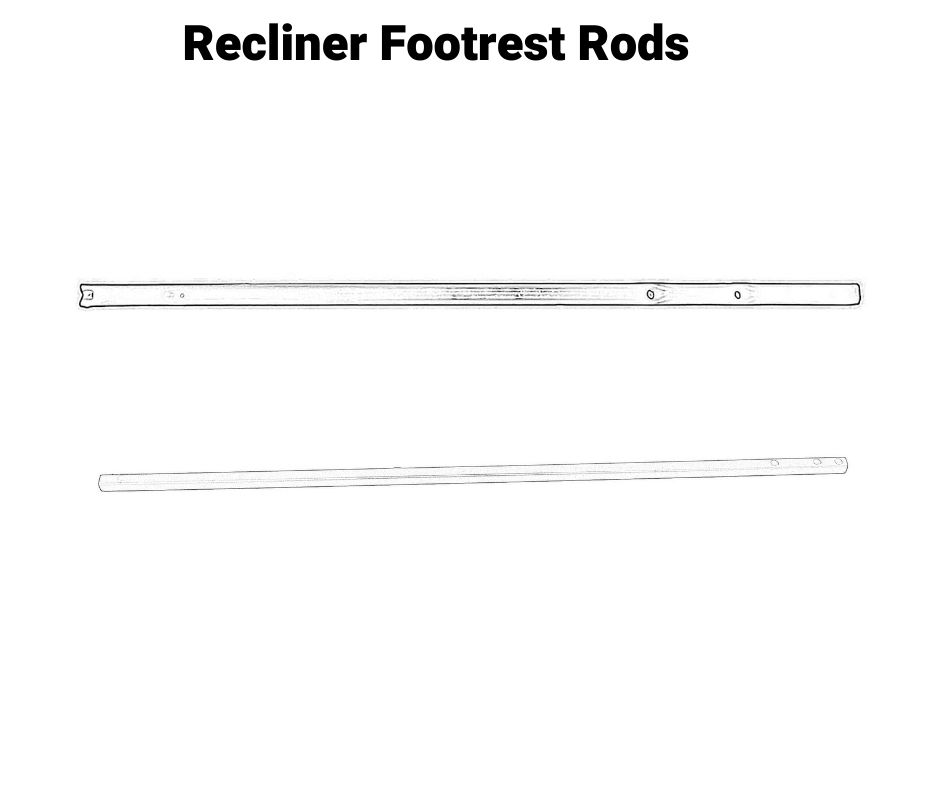 If there is a loud noise when you open or close your recliner, there may be a problem with your footrest rod.
Your footrest may have popped out and out of its place. This creates a grating sound when opening and closing. To stop this, replace the footrest rod.
What to do if Your Power Recliner isn't Working
If your power recliner isn't working, the first thing you will want to do is try and troubleshoot. Finding out what the problem is will be the first step towards fixing it.
Locate where the problem is by going through the above possible issues. You can also check the transformer box at the back of the furniture.
If the transformer light is green, the electricals are fine. However, if it displays in red, there is likely an electrical issue with your recliner.
How to Fix Electric Recliner Chairs and Troubleshoot
One way to troubleshoot your electric recliner chair is to note the position of the recliner.
If your recliner has stopped working while open, you may have a problem with the electrical parts. Double-check it is still plugged in. If it is, you may have a faulty connection within the recliner.
Check all the wires are still connected, reconnecting any loose wires.
If your recliner has stopped in the middle, it is likely that the mechanism cut a wire. To fix this, splice the two wires back together and cover in electrical tape.
If you're not too sure of the problem, a good step is to reset your recliner. Between the open and close buttons, there is a reset button.
You can press the reset button by putting a paperclip into the hole. This will restart the recliner. If you can't properly access the hole, unplug your recliner for 2 minutes before plugging it back in.
Ashley Furniture Power Recliner Not Working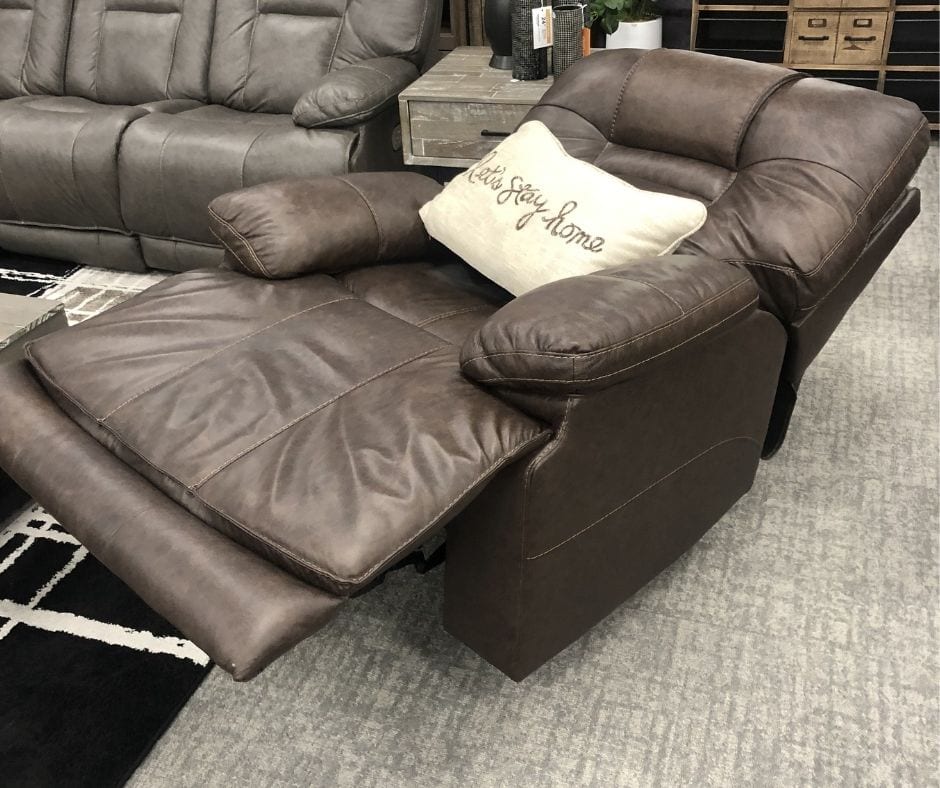 If your Ashley power recliner isn't working, you can claim spare parts as they offer a warranty. You're included in this warranty if you have bought a recliner in the past 5 years.
Get in contact with Ashley Furniture directly to discuss replacement and repairs.
La-Z-Boy Power Recliner Not Working
La-Z-Boy reports that all of their products come with a 10-year warranty. If your product stops working, you should contact them and discuss a replacement.
Contact the retailer from whom you bought the product, make sure to take your proof of purchase. If your model is no longer trading, contact warranty-uk@la-z-boy.co.uk for more information.
Where to Find an Electric Recliner Reset Button
You can use the electric recliner reset button to reset the status of a recliner. This comes in handy when fixing electrical issues.
On the hand control, there should be an open and close button. Between those buttons, there will be a small hole. That is where you can locate the reset button.
To press it, insert a paperclip to hold it down. If you still can't access the button, unplugging the recliner for two minutes will have the same impact.
How to Troubleshoot Power Lift Recliner Chairs
The first step of troubleshooting a power lift recliner is to check you have plugged it in. Make sure the socket has power by plugging in something else and seeing if that works.
From there, follow the cables that connect to the recliner. Are any of them damaged or broken? If so, that could be your problem.
Check your hand control, if there is a display light that doesn't light up, you will know your problem is electrical.
If the lights are working, then your problem is mechanical. Other signs of this are grating noises or popping noises when the chair moves.
Another sign of mechanical failure is the footrest and backrest leaning to one side.
Wrapping Up What to do if Your Power Recliner isn't Working
If your power recliner isn't working, your problem is either mechanical or electrical. Double-check that no wires are loose or snipped, as well as that the power connection is on and working.
If your recliner handset is lighting up, it's more likely the problem is mechanical. Troubleshoot the recliner to establish the problem. Then, get in contact with your vendor to discuss replacing parts.
[hfe_template id='7376′]