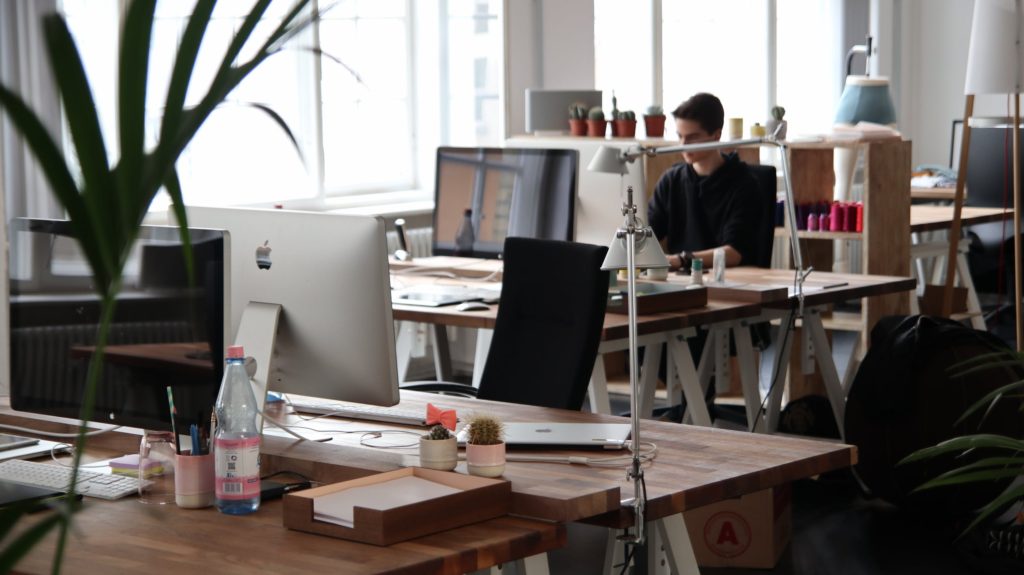 I
In This Article We'll Discuss
Put Some Inspirational Quotes On Your Wall
Inspirational quotes to keep your and your team going are a great way to add some wall decor. They're decorative and meaningful. There are so many options you can get one that really resonates with you.
Also, keep in mind the style of your office. Pick a quote design that matches with everything else you have going on in the office. Keep in mind the colors of the words, frame, and mat.
Simple and rustic. Great if your going for a vintage style in your office and it comes with a great message any time should abide by.
It's an original modern water color art print and the touch of gold foil really makes it stand out. It's on a textured photo paper with a high quality backing board. The frame is not included but it that gives you a good opportunity to customize it with your own frame.
This canvas set comes in 4 pieces. They all look great together and come with a great message as well. They're ready to hang and small enough that a nail will probably keep them up so quick and easy to set up.
This 15 piece set will give you the most bang for your buck. They posters and clean and modern looking. They come in a thicker material making them more durable and longer lasting.
Add Some Wooden Rustic Wall Decor To Your Office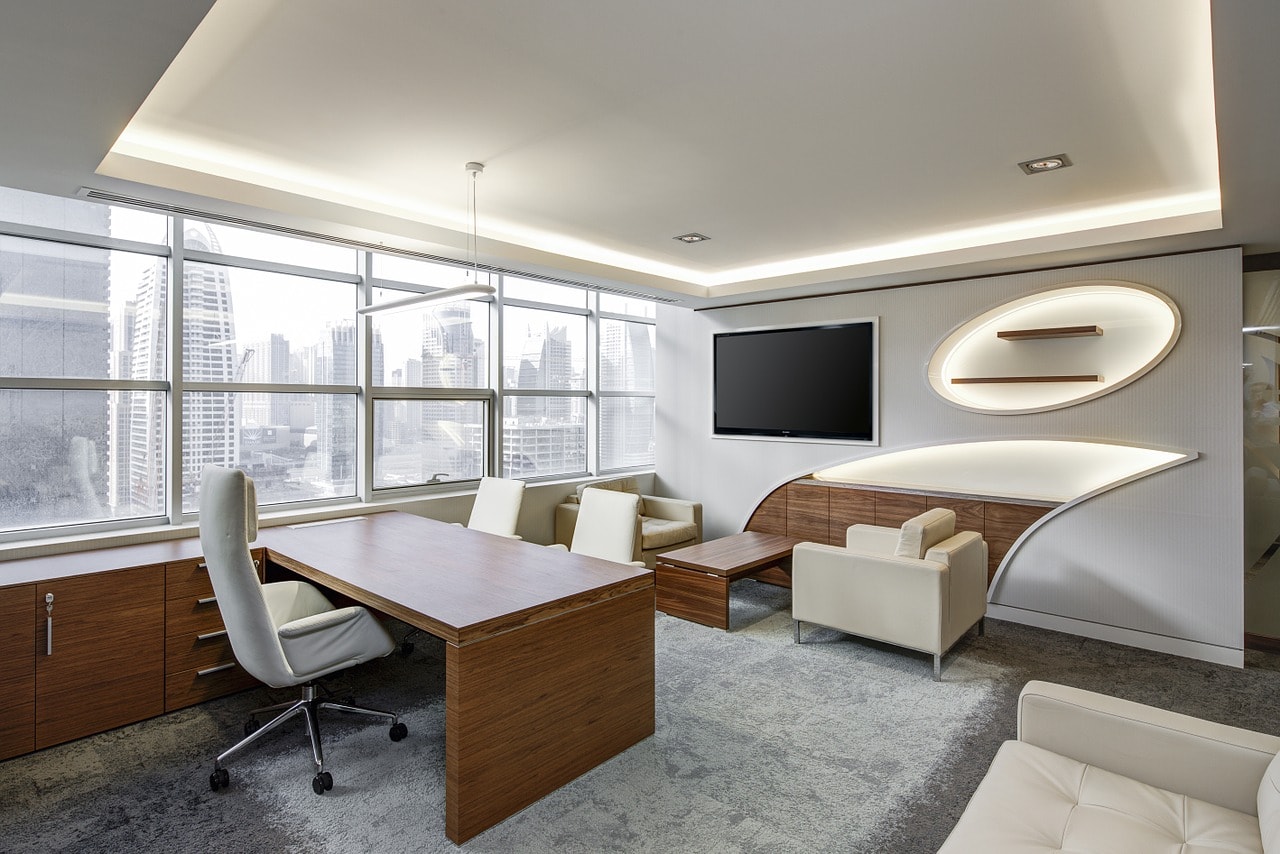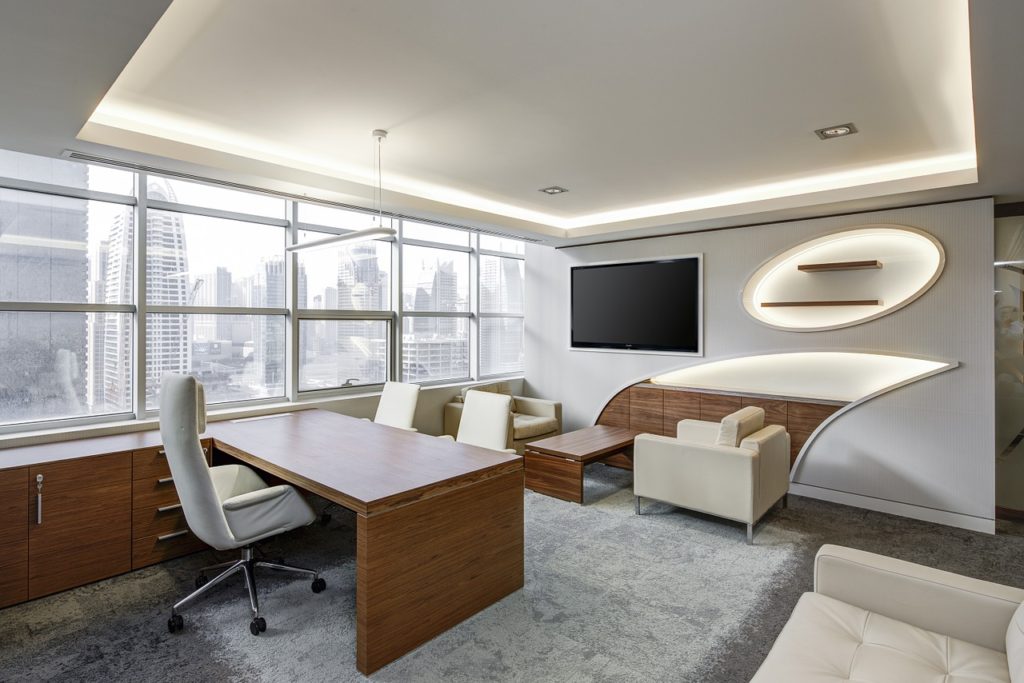 There are many different options for adding wood design to your office. It can be used in a modern-midcentury decor style or something more relaxed like a coffee shop.
Either way, leverage wooden wall decor to personalize your office. Think about the space you're trying to create for you and your employees to determine which one is more appropriate.
What's great about these rustic shelves is that they go with many decor styles. If your office walls are looking to plain you can get some and add fun little decor items to give your office some personality
This corner shelf will make a great addition to your office. It's a unique piece that has 5 tiers so you have a lot of space to add anything you'd like. Corners often don't get used and this shelf is a clever way to fill the space.
You can maximize any office or living space with this industrial style metal pipe wall shelf. They're great for storing and displaying various items like collectibles, books, picture frames, and potted plants. It can give you office a unique look that breaks from the norm.
Another efficient space saver. This is a unique shelving solution to reduce clutter in your office. It's pretty durable but remains light weight and can hold 50lbs. It's super easy to assemble and will make a great addition to your office.
Add Some Greenery and Tranquility To Your Office
The office can sometimes be a hectic and stressful place. Adding some greenery helps calm a space and can be beneficial to the office environment. Even faux greenery will have the same effect. If you're someone that's busy and don't want to worry about watering plants I definitely recommend it.
These geometric wall planters and a modern way to hang indoor house plants, faux or real. They're easy to install and will add a modern decorative touch to your office. If you're a fan of succulents or other small plants they're a great option for you.
These high quality clear acrylic are great for making small terrariums. The acrylic material is very durable making them secure for your office. They're easy to hang and a fun DIY project to personalize your office with
The diamond shape of these adds a stylish and modern decorative style to your office or home. They're great for plants that go in water. There's a small hole in the back to allow for mounting. They can also be used to make a small terrarium or dry plants.
This is the best almost natural faux ficus tree on amazon. A smiliar tree in a store could cost $100-$300. It's pretty big at 6 feet tall and will fill out an office with some natural greenery.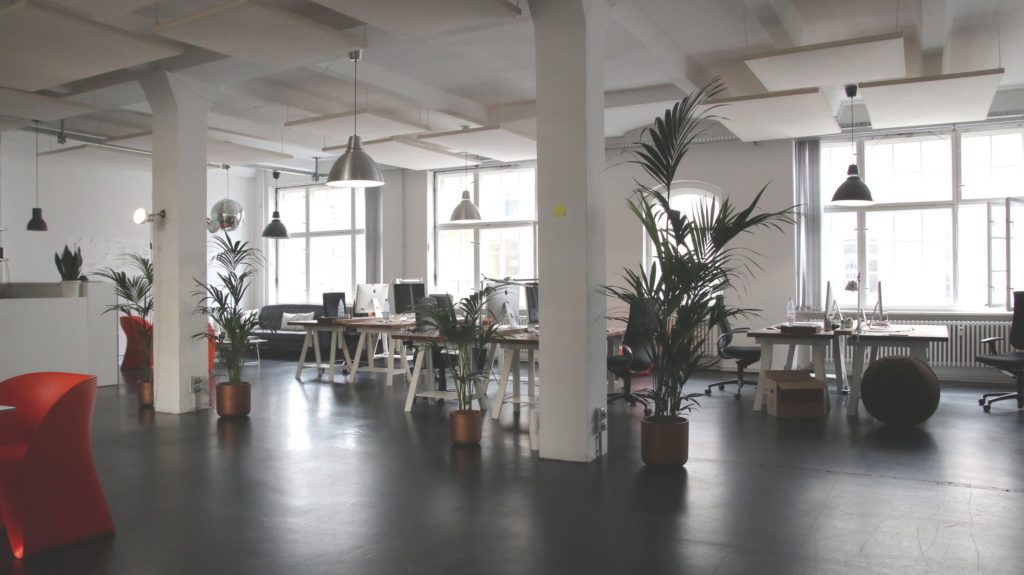 Add A Wall Mural To Your Office
A wall mural is an easy hack to make your office look more high end at a low cost. It's unique and takes up a lot of space allowing you to put less decor items to make the office seem fully designed. There are many low cost options. Here are some of the best ideas.
Move your office to downtown New York City with an industrial wall mural. They're cut into 6 peices for easy installation. Also, it comes with peel and stick so you don't have to worry about buying wall paper glue. It leaves such a large impression in your office that you'll need less of other kinds of decor since it's such a focal points.
Another classic view of New York City. It has an elegant and simple black and white design. It's also cut into 6 pieces and comes with a peel and stick back for easy installation.
If you want a more tranquil appearance to help soothe what can be a hectic work space try a forest or nature themed wall mural. Rivers and creeks just ooze calmness and relaxation.
If you're interested in a fancier wall this is a good option inspired by Vincent Van Gogh. It's sure to inspire creativity in your work environment.
A large wall sticker is another great option to make a wall more interesting. It can look great in many places of your office like a waiting room. It comes in different sizes so make sure to measure out where you want to put it before ordering one!
Some Additional Office Inspiration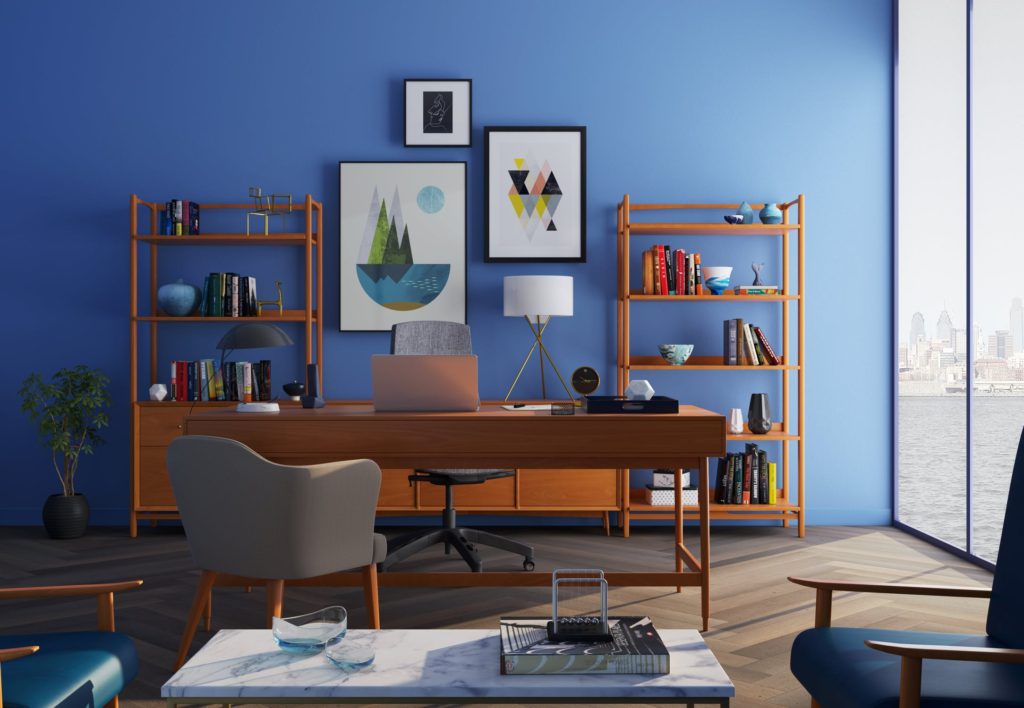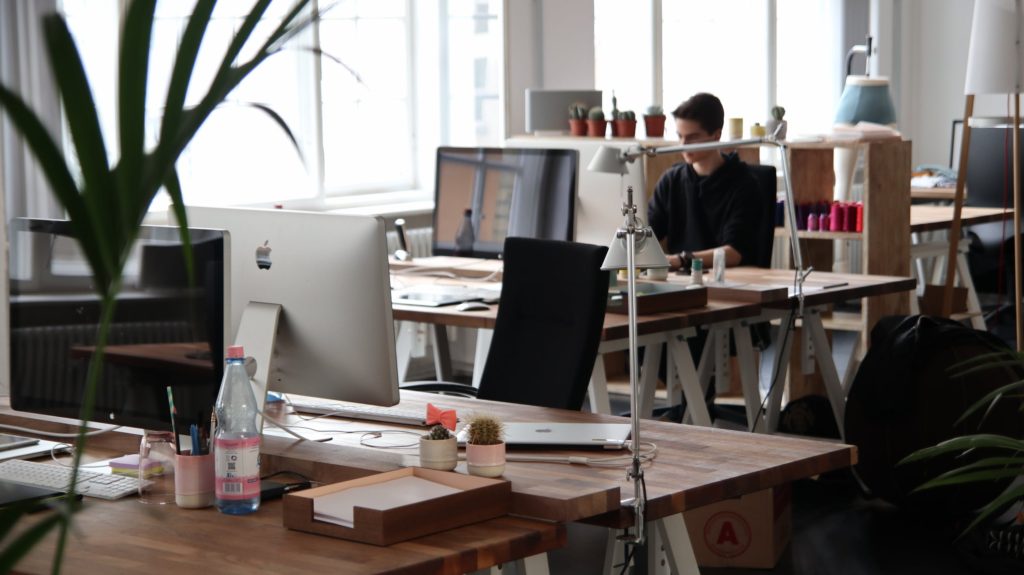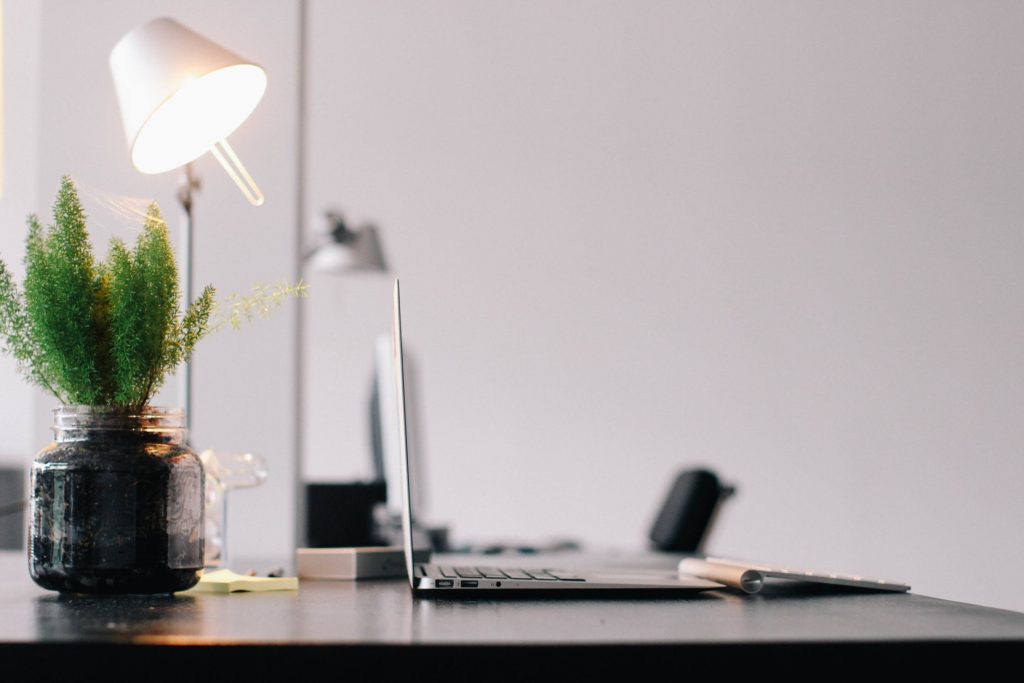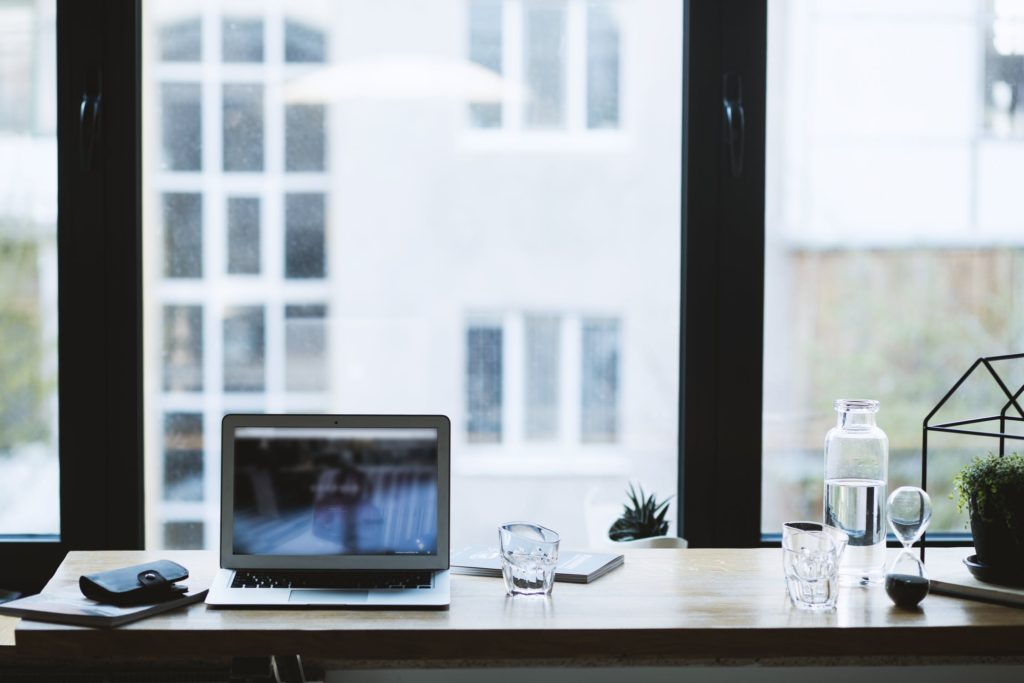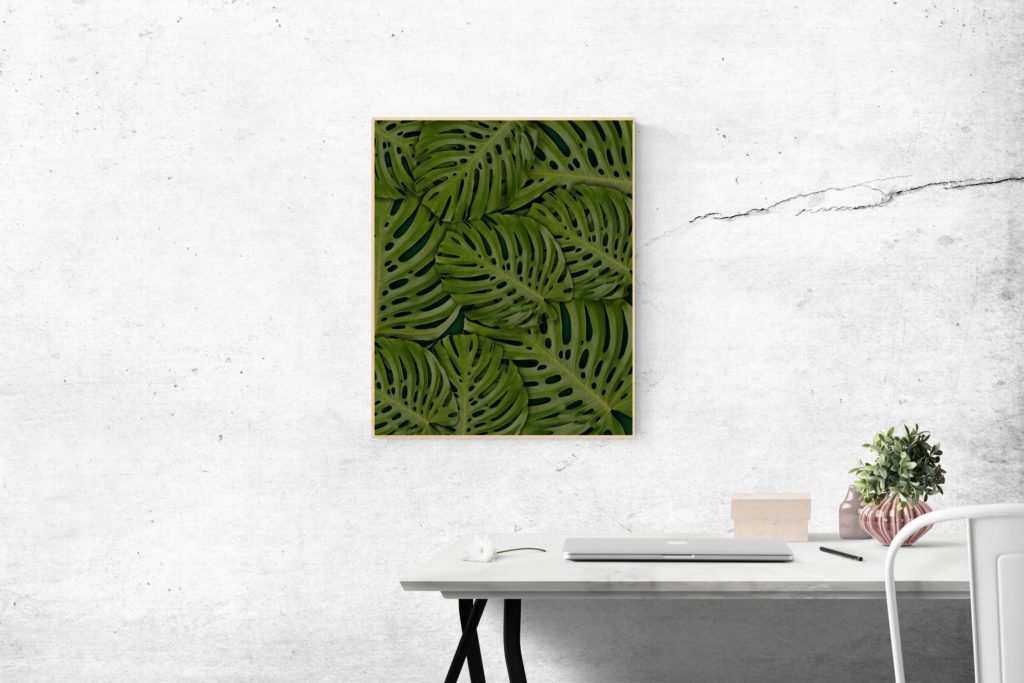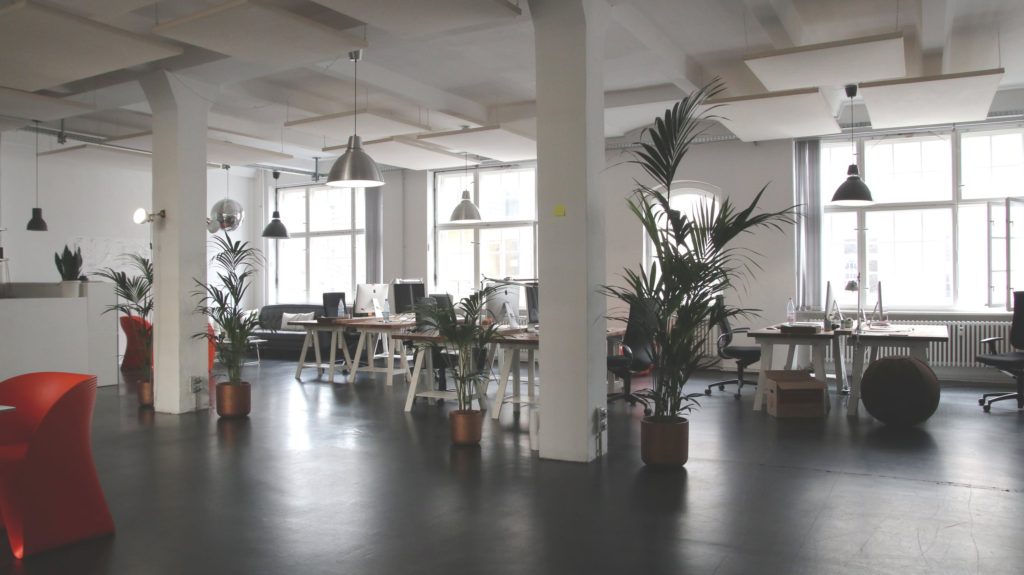 Whichever office wall decor idea you decide to go with make sure it resonates with you and your team. Creating an aesthetically pleasing office space is a way to boost productivity, creativity, and inspiration in an office.
If you found this useless make sure to sure and let me know what you think in the comments below!