Outdoor fans need to pass a safety rating that ensures they can function outside. This rating, also known as the 'damp' rating, is vital for your fan to effectively work outside. Outdoor fans also tend to have more focused streams of air than indoor fans. That's because, while indoor fans focus on creating convection currents, outdoor fans and more about cooling one spot –wherever you're sitting!
If you're looking for the most powerful fan on the list, we recommend the Tornado Circulator Industrial Fan. This fan reaches up to 7,800 CFM (cubic feet/minute) of air flow generation. That's powerful enough to cool you down regardless of the temperature. This industrial fan will keep you cool and make sure you don't suffer during those sweltering summers.
If you don't want a floor fan, then you could also opt for a wall fan. The Hurricane Wall Fan attaches to walls with ease, letting you set up the fan to blast air down at you. Not only is this refreshing, but the 90-degree oscillation will keep your whole group cool throughout the summer months!
No matter what style fan you're looking for, these are the best quiet outdoor fans currently on the market. They range across several brands, styles, and functions, so you'll be able to find a fan that fits perfectly into your outdoor spaces. The best thing about these fans is that they've all made efforts to reduce the noise they make. You can run these fans without hearing a peep.
If you're not too sure which fan is right for you, be sure to check out the buying guide at the bottom of this article. It'll guide you through the process. Let's get right into it!
In This Article We'll Discuss
6 Most Quiet Outdoor Fans
---
6 Most Quiet Outdoor Fans
---
Best Quiet Tower Fan
Product Details:
24-foot spread of air per second
Oscillates at 90 degrees
Soundless
6 speeds
3 modes
LED screen
Remote control
This powerful fan creates a 24-foot spread of air, which will keep your whole room cool. With 24f/s of airflow, this will quickly change the temperature of your room. While doing so, the fan remains completely silent. The fluid mechanics within the fan minimize all noise that the fan emits.
The fan oscillates at 90 degrees, changing its angle to ensure the whole room remains cool. This increased range ensures that the airflow and circulation in your apartment are as efficient as possible.
The Dreo 42-inch Tower has 6 different speeds and 3 modes. Each of these modes changes how the fan operates, so you can pick between normal, natural, and sleepy.
The fan includes an LED screen that lets you see the fan's current status. If you want to change something about the fan, all you need to do is use the remote control that comes with the fan. Also, the LED screen will turn off after 20 seconds, meaning it won't light up your room at night.
---
Best Quiet Wall Mounted Fan
Product Details:
12 in diameter
Great for walls
90-degree oscillation
5-foot power cord
One-year warranty
This fan resembles the classic fan shape, a central white cage with three blades inside. It's 12 inches in diameter, but you can buy one that is up to 20 inches. In addition, you can mount the fan on walls or in corners.
The fan oscillates 90 degrees, ensuring the whole room remains cold. With three different speeds, you can control exactly how much air flow you want in the room.
The fan has a 5-foot power cord, which you'll need to connect to a socket outlet. Also, the fan comes with a one-year warranty.
---
Best Quiet Outdoor Ceiling Fan
Product Details:
Rustic
Outdoor Compatible
Quiet motor
Reversible blades
Chain
Two downrods
This fan has a rustic design, so it fits perfectly in outdoor spaces. The fan is rated damp, allowing you to use it outside without a problem. There are five shades you can choose from, varying from matte black to matte white.
This fan has a Whisper Motor, which is completely silent when on. You'll be able to use the fan without interrupting the sounds of the great outdoors. In addition, the fan blades are reversible, so you can heat or cool the area.
You turn this fan on using the chain, and you can choose between three speeds. It comes with two downrods, one that's 5 inches and one that's 3 inches, letting you select how far from the ceiling you'd like the fan to fall.
---
Best Small Quiet Fan
Product Details:
Under 11-in diameter
Feel air flow from 27 feet away
90 degrees rotation
Matte black
Desk or wall mount options
This tiny fan is perfect if you don't have much room. It's small enough that you can place it on your desk and it won't take up too much space. The fan measures just under 11 inches in diameter and, although it's small, it's still very powerful. In fact, you can feel it from up to 27 feet away.
The fan can rotate 90 degrees, so you'll be able to feel the air from anywhere in your room. The fan comes in a matte black color, so it's great for a modern home. It also has a wall-mount option if you would prefer to attach it to a nearby wall.
---
Best Quiet Standing Oscillating Fan
Product Details:
16-in fan
41 to 55-inch extendable base
90-degree oscillation
White
Three speeds
Quiet
This fan is 16 inches in diameter with a 41 to 55-inch base that allows it to stand freely. It can oscillate 90 degrees, which will cool down the vast majority of your room. Also, the fan is completely white and is composed of a cage and three internal blades.
The fan is quiet, even when running at the most powerful of its three speeds. And, it comes with a remote control, so you can customize how you use the fan.
---
Best High CFM Quiet Outdoor Fan
Product Details:
7,800 CFM speed at max
Three speeds
Portable
Thermally protected motor
Low noise level
This is by far the most powerful fan on the list. It has a powerful air flow delivery system with three speeds, so you can customize how you use this fan. At its highest speed, it will deliver 7,800 CFM (Cubic Feet/Minute) of air. It has a thermally protected PSC motor, which makes it the most powerful fan on the market.
In addition, the fan is completely portable because it has wheels. Or, you can put down the non-slip legs if you're going to keep the fan in one place for an extended period of time.
The Tornado's new version reduces noise by 40%, meaning it only emits a low sound when in use.
---
Buying Guide
---
How to pick the best quiet outdoor fan for you
When deciding which outdoor fan is the best for you, it's important to consider where you're going to put the fan and how powerful a fan you need.
Space and Location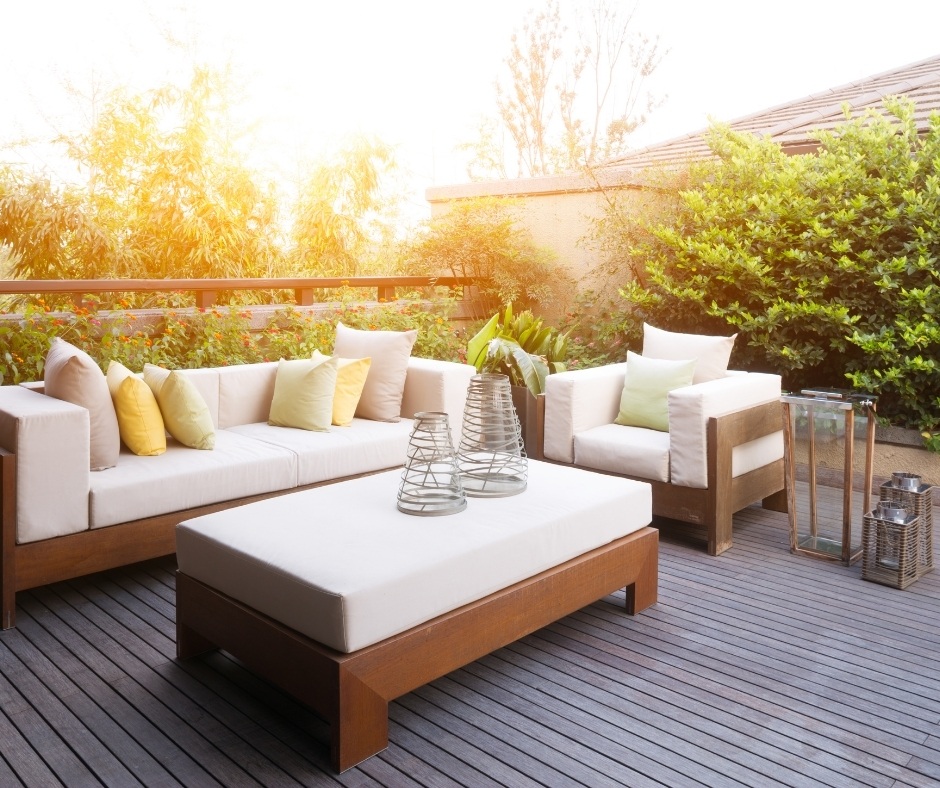 If you're only going to be using this fan outside, you'll need to ask yourself a few questions. Will you be using it in a gazebo area, or in the open-air? If it's the second option, then some of the fans on this list, like the ones that you need to mount on the wall, won't work.
Depending on the location of your fan, you may have to opt for a different style. If you're looking for a fan to put on the floor, then something like the Tornado fan may be your best option.
Be sure to scope out the area and see what type of fan you're going to need. Essentially, you'll need to choose between a wall, standing, or floor fan.
Fan Power
We've included a range of fan powers on this list. From weaker and more affordable fans, to the most powerful floor fan currently on the market, we've got it all.
If you're considering buying a quiet outdoor fan, then make sure to figure out how much power you're going to need. If you're in a very large space, or in the open-air completely, then you're going to need a stronger fan.
However, if you're in a gazebo or a smaller space, then the fan power isn't quite as vital. Be sure to decide how much power you're going to need before you commit to buying a fan.
Once you know how powerful your quiet outdoor fan needs to be, and exactly where you're going to put it, you'll be much better prepared to shop through our list.
Conclusion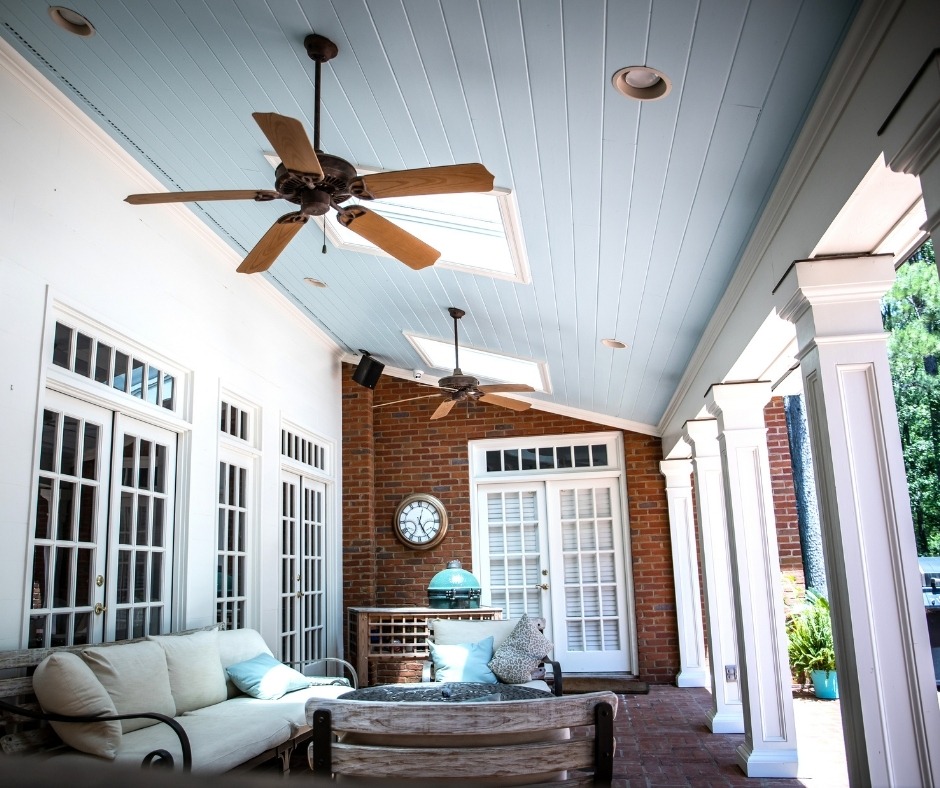 We've listed some of the best and most quiet outdoors fans offered by a range of companies. We've selected some for their power, some for their style, and others for their practicality. Depending on what you're looking for, there is bound to be something you'll love on our list!
If you don't want to spend time looking, then we recommend the Tornado 24-inch Fan. This fan is incredibly powerful, and is one of the quietest on this list. It will absolutely keep you cool outside, no matter the time of year.
Each of the 5 fans on this list is incredibly quiet, and will work great in outside areas. Regardless of what sort of fan you're looking for, we've been sure to include a wide variety on our list. Best of luck searching for the best quiet outdoor fan for you!