Choosing the right curtain color for your home is an important decision. Your curtains will change the look and feel of your space and set the mood of your room. Some curtain colors are more popular than others.
Knowing which one is right for you is essential for your home decor choice. For example, you might want a light and airy fabric color in your living room, but a heavy, dark velvet in your bedroom for dramatic effect.
Let's dive into some of the most popular curtain colors and how to use them.
In This Article We'll Discuss
What Curtain Colors Are the Most Popular?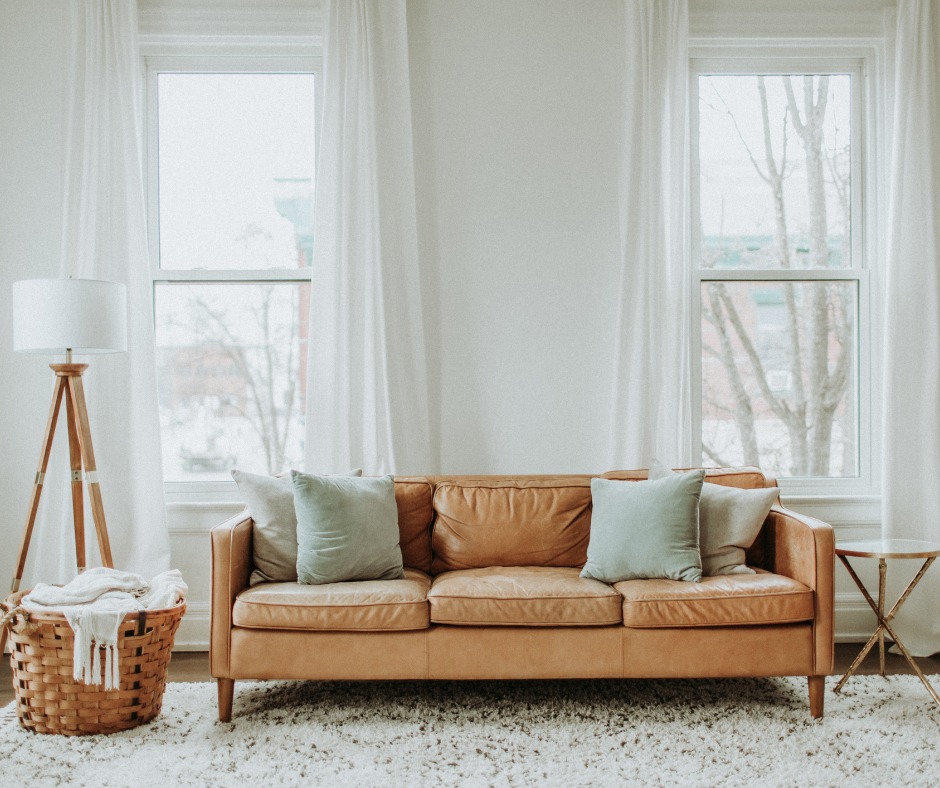 White
White is a classic curtain color. It's modern, elegant, and creates a clean aesthetic. White curtains are extremely versatile, and you can use them to create various design styles. In addition, they provide a neutral palette in your room that you can decorate easily. 
White fabrics come in different materials and styles. Each creates a different effect in your space.
Beige
Beige curtains are another design favorite. They're warmer than white curtains and provide a neutral backdrop. This allows you to create a vibrant space with furniture and accessories. Beige curtains can be light or dark— from sandy tan tones to rich hazelnut curtains, you can choose the best beige to suit your space.
Navy
Navy is a popular design choice that you can use to focus a space. Navy curtains offer a dramatic pop of color without being overwhelming. They're a bold but grounding element in your space, and they also frame your windows. 
In addition, they can warm up a room and make a large space feel cozy and welcoming. Navy is also a color that goes with many other design choices. This allows you to update and change your room with ease.
Gray
Gray is a versatile color that works in various spaces. Light gray curtains work well in a small area to make the room feel open and bright, while darker shades of gray create a monochromatic and modern feel. Gray curtains come in a variety of shades and tones. From blue-gray to greige, you are sure to find the right gray for your space.
Blush
Blush might be one of the most underrated curtain colors, but it should not be overlooked. Blush curtains offer a soft and romantic feel to a space without being overly feminine. They offer a hint of color without being overbearing, and they make a room feel warm and welcoming.
Popular Materials for Curtains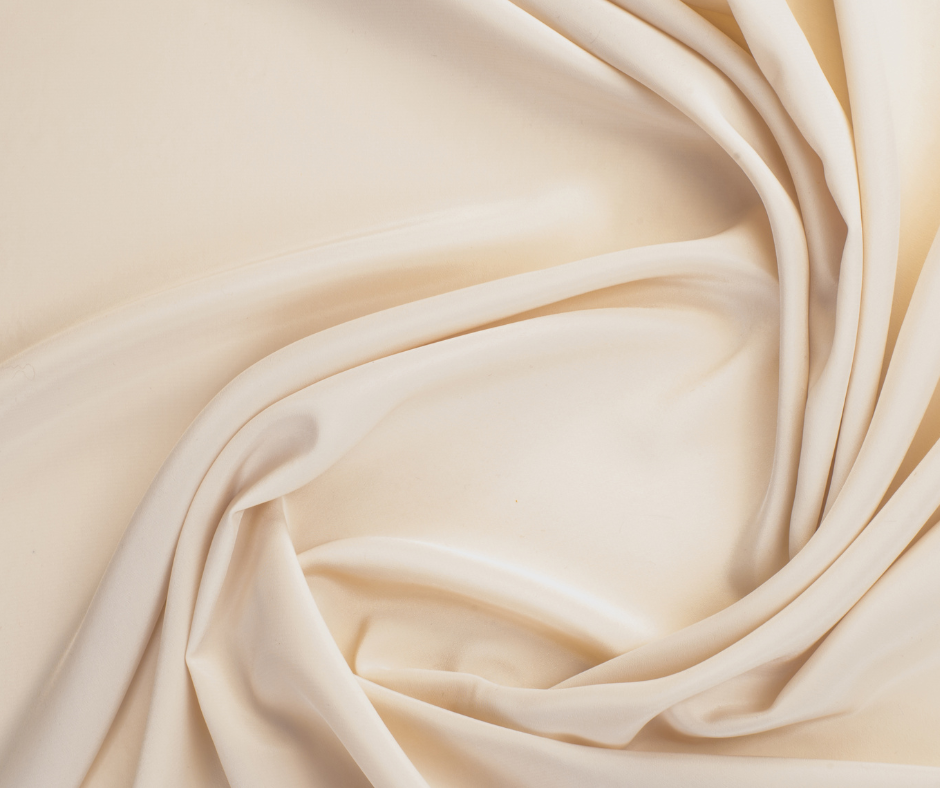 There are many types of materials that work well for curtains. The type of fabric is essential when choosing curtains as it can affect the overall feel of the space.
Voile
Viole is a light fabric that is used for sheer curtains. Viole is a popular fabric for curtains because the sheer quality helps to soften and diffuse light. It also prevents dust from entering a room. Voile is perfect for curtains in a small space that doesn't get much natural light.
Cotton
Cotton is a popular fabric for curtains because it's extremely versatile. Cotton is light yet durable, and can be used in various curtain styles. Cotton is also easy to clean, making it ideal for curtains in your home. In addition, cotton insulates well, making it ideal for curtain fabric. 
Linen
Linen has become a trendy choice for curtains. It works well in a modern space and a more traditional home. Linen strikes a good balance between soft and structured. It creates a tailored and beautiful effect in a curtain. Linen curtains will give your space an elegant and comfortable feeling.
Polyester
Polyester is another fabric that works well for curtains. It's durable and resists pesky wrinkles. Polyester is also easy to clean and is a very affordable fabric, making it a popular choice for curtains. In addition, polyester is versatile and can be used to create various curtain styles.
Velvet
Velvet has recently seen a revival in decor, and people are welcoming its return. The heavy fabric is rich and sumptuous, creating an opulent space with a mid-century modern aesthetic.
Popular Curtain Colors for a Bedroom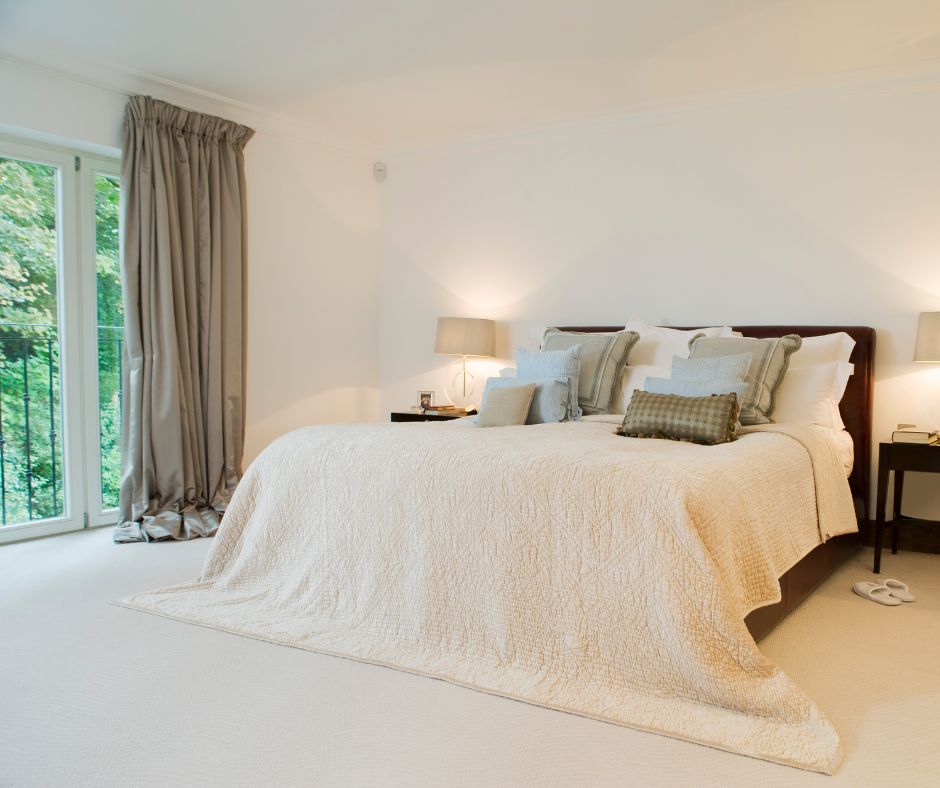 Blush Bedroom Curtains
Blush curtains in your bedroom will create a soft and romantic aesthetic. They are warm and welcoming and create a cozy feeling in a bedroom space. You could have layers of voile and cotton in your bedroom curtains. Or, choose a heavy velvet blush curtain for a luxurious and refined look.
Blue Bedroom Curtains
Blue is a calming and soothing color that is ideal in a bedroom. Blue curtains create an intimate feeling in your bedroom space. Blue is a versatile color in a curtain, so you can choose a light duck egg blue or a more dramatic navy. You could even be bold and choose a blue patterned curtain in your bedroom.
Taupe Bedroom Curtains
Taupe curtains in your bedroom are a classic decor trend. The warm, nutty tones of taupe curtains allow you to accessorize your bedroom with other pops of color. Taupe curtains create a space that feels relaxing and inviting. Clean straight lines on your taupe curtains will give your space a modern aesthetic.
White Bedroom Curtains
White curtains can be austere. But, if you choose a soft fabric with a texture or pretty pattern, white curtains in your bedroom will be a hit. Lined white curtains will provide your bedroom with a modern, clean aesthetic. 
Popular Curtain Colors for a Living Room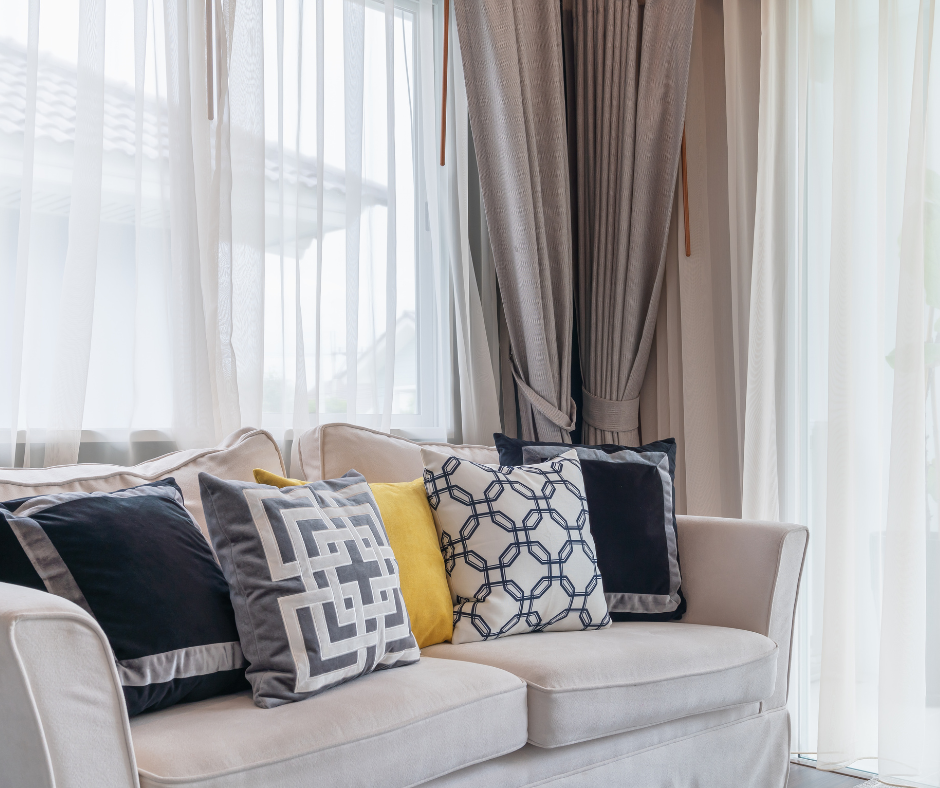 Navy Living Room Curtains
Navy curtains in your living room look dramatic without being overbearing. They are elegant and modern and can transform a simple space. Navy curtains in your living room look best when they are a heavy fabric with clean straight lines.
White Living Room Curtains
White living room curtains are a design classic used in many homes. They are a versatile option for your living room because you can use different fabrics and create various effects. From soft and sheer to modern lines, white curtains in your living room are a design staple.
Beige Living Room Curtains
Having beige curtains in your living room gives your space a warm and welcoming feel. They create a neutral palette that you can layer with other colors and textures. Beige curtains work well with a variety of furniture styles and colors. This makes them an excellent option for your home.
Gray Living Room Curtains
Gray curtains are always a popular choice in the living room. They come in a variety of shades to suit any decor style. From slate gray and monochromatic to blue-grays and greige, you can find a selection of gray curtains for any living room space.
Conclusion
Choosing the right curtain color for your home can be tricky. But, with the proper knowledge, you can select the best color for your living room or bedroom. The right color and fabric will transform your space. They will allow you to create a room that suits your personal style.
If you are unsure what curtain color to choose for your home, why not choose from our most popular curtain colors list and update your space?