Does your apartment/house have a living room and kitchen that feel mismatched? Do you want to match the decor of both rooms better? We'll help guide you on how to match your kitchen and living room.
Several things contribute to how these rooms work best with each other. The first thing to consider when matching the kitchen and living room is the types of activities you do in both areas.
A modern, clean look works best with transitional or contemporary kitchens, while rustic or traditional styles go well with country-style kitchens.
Another consideration that you need to make is what colors you plan on incorporating into each space. Neutral colors tend to go well together, and dark and light shades can look great when contrasted with each other.
In This Article We'll Discuss
11 Ideas for How To Match the Kitchen And Living Room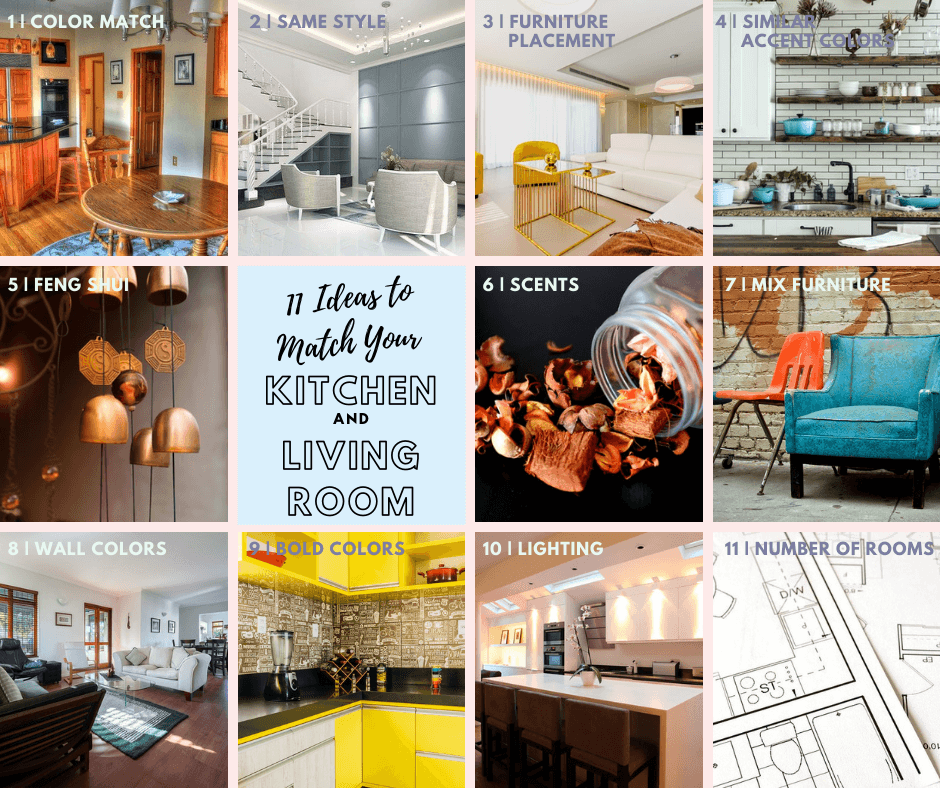 Color Match
First, let's look at color coordination between the two rooms. Color plays a significant role in your interior design scheme. You can use matching colors throughout your house or choose contrasting hues instead.
When matching your kitchen with the rest of your home, you'll want to create a seamless transition. That's why it is best to keep things color-coordinated between all living areas. Not only does it look better, but it also feels more cohesive.
However, contrasting colors do work great in small spaces because they help to define each room space and give the area character.
Decorate with the Same Style
Another trick is to choose furniture that matches your kitchen and living room interior design scheme. Pick out matching dining table sets for your two rooms to create cohesion instead of using contrasting furniture styles.
For example, if your kitchen has a rustic French vibe with its wooden theme, then toning down some elements would be advisable for the living room. You could use a modern glass dining table set with light metal chairs to distinguish the two rooms.
Furniture Placement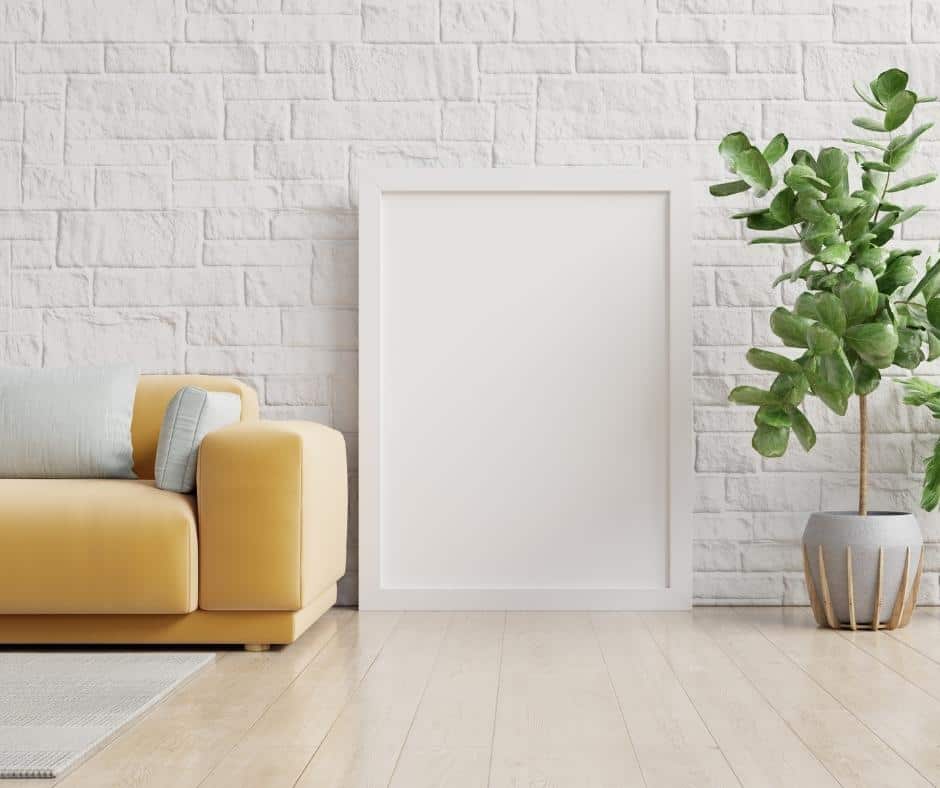 When decorating your kitchen and living room, it is essential to consider where each piece of furniture will go. Matching the shapes and designs of your sofas and coffee tables gives a sense of connectivity between the two spaces.
This will help bring everything together..
Use Similar Accent Colors
If you have colorful appliances in your kitchen, you should try to match those color hues with other elements throughout your house.
For instance, if you have orange-colored accents in your kitchen, try using orange throw pillows or rugs in the living room.
Matching existing appliances to other accent pieces in the living room is a great way to make your home look put together without having to break the bank.
Feng Shui
Feng shui plays a role in decorating your house because there are specific rules that you must follow for harmonious living conditions.
For example, you'll want to arrange your furniture so that the weight of your space is equally distributed among all elements and you maintain an open pathway throughout. This prevents traffic jams from happening and ensures free-flowing movement throughout your home.
Scents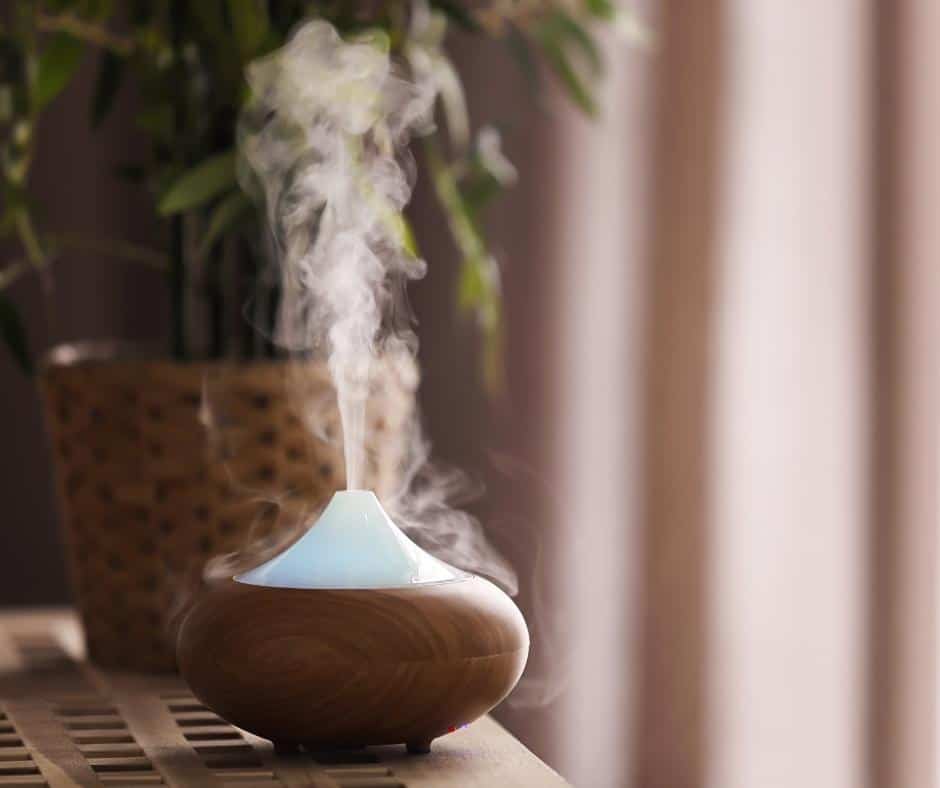 One idea that often gets overlooked is introducing scents into your living space. This affects the energy of everyone in your house, so aromatherapy can be used to set a certain mood.
For example, you can use your essential oil diffuser in both the kitchen and living room when having guests over. This will help create a feeling of relaxation, togetherness, and will also help tie the two rooms together.
Mix Furniture
One way to match your kitchen and living room ideas is by mixing up your furniture pieces. Try having different types of chairs around your dining room table, for example. Not only does this look unique, but it also grabs your guests' attention.
Wall Colors
This is probably one of the easiest ways to match kitchen and living room ideas because it doesn't require much work. If you like a certain wallpaper or color tone in the kitchen, try putting that same shade into your living room as well.
This can also be used to create two separate spaces for both rooms without feeling disconnected from one another.
Bold Colors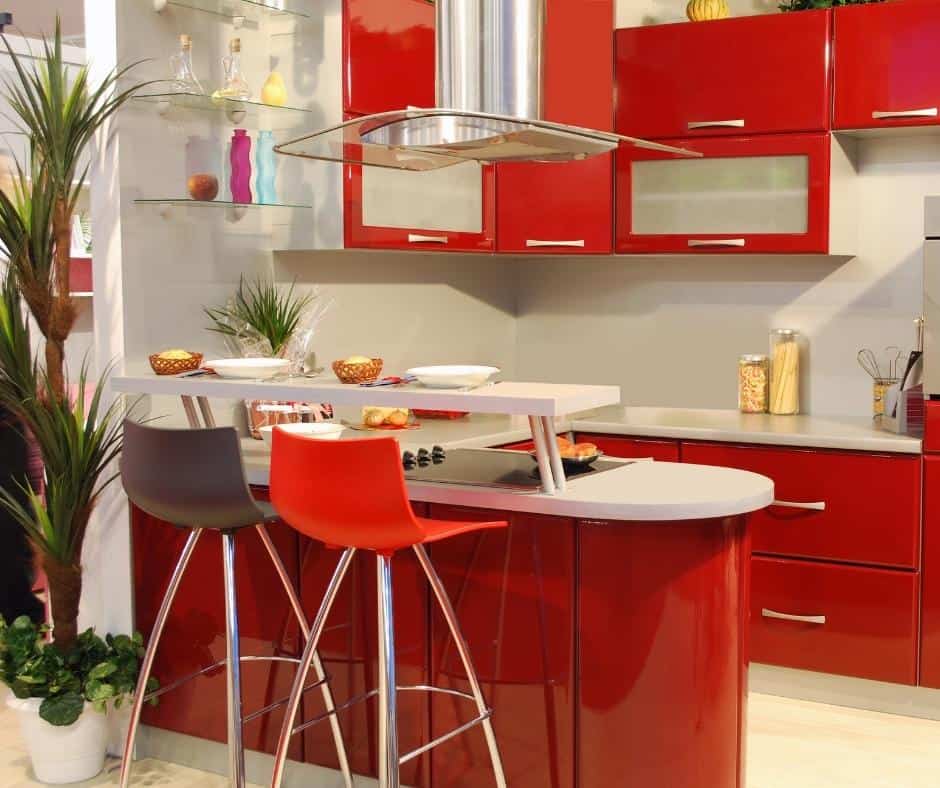 Don't stress yourself out trying to keep things monotone if you don't want to. After all, life is full of variety.
Homeowners commonly believe that darker tones are only meant for smaller kitchens, but this isn't true. A vibrant-colored cabinet that contrasts with a neutral-toned flooring looks stunningly beautiful, so why not give it a shot.
Lighting
Another great way to match the kitchen and living room is by using lighting fixtures to your advantage.
They introduce a sense of elegance. And, you can use them to make two rooms look like they are connected even though there is no physical link or pathway between them.
The Number of Rooms in Your House
The last thing you need to consider is how many rooms are in your house.
If you live in a typical home where the dining room and living rooms are already separate, you don't have to worry too much about matching your new kitchen design with an existing living room.
But, if you live in a home with an open floor plan, it will be very important to match the two rooms.
Conclusion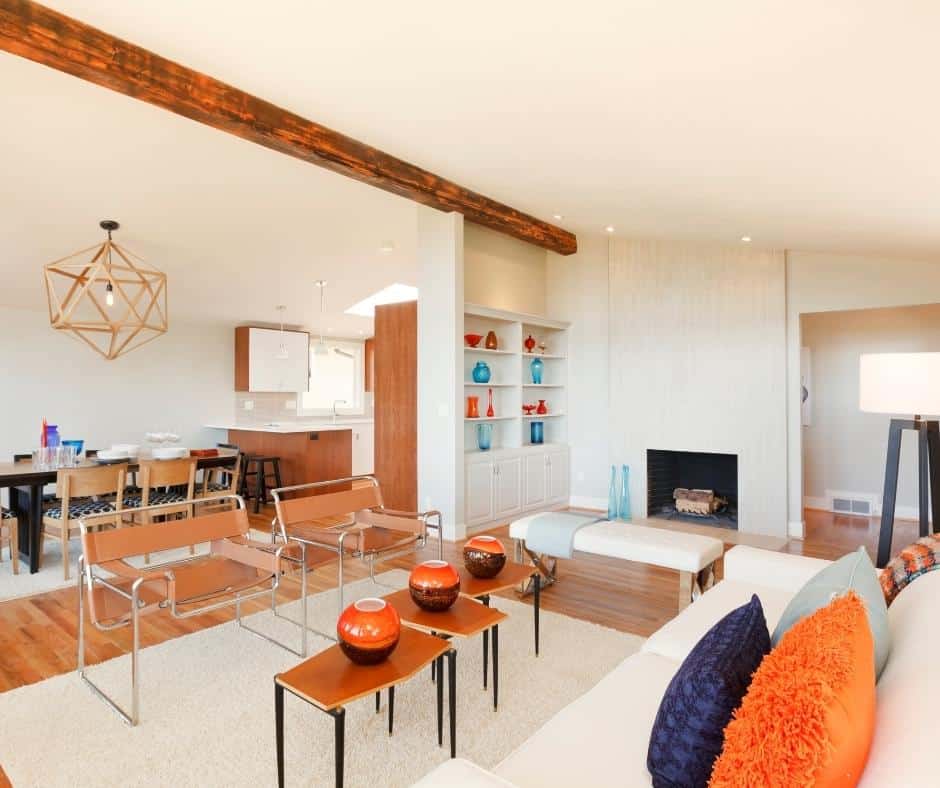 As you can see, it's important to match your kitchen and living room to create a cohesive living space. This is especially true if your home has an open floor plan.
However, before you get started on matching the two spaces, there are several factors you need to keep in mind. It's important to look at the colors you're using, the furniture in your space, and the lighting. By taking all of these things into consideration, you'll be able to tie these two rooms together in a harmonious manner.