Home and real estate experts use the words master bedroom and master suite like they're the same. But, is there a difference between the two? Yes, there is.
What is the difference between a master bedroom and a master suite? The rooms are the same on the surface, but they differ in bathroom sizes.
In This Article We'll Discuss
What Is the Difference Between a Master Bedroom and a Master Suite?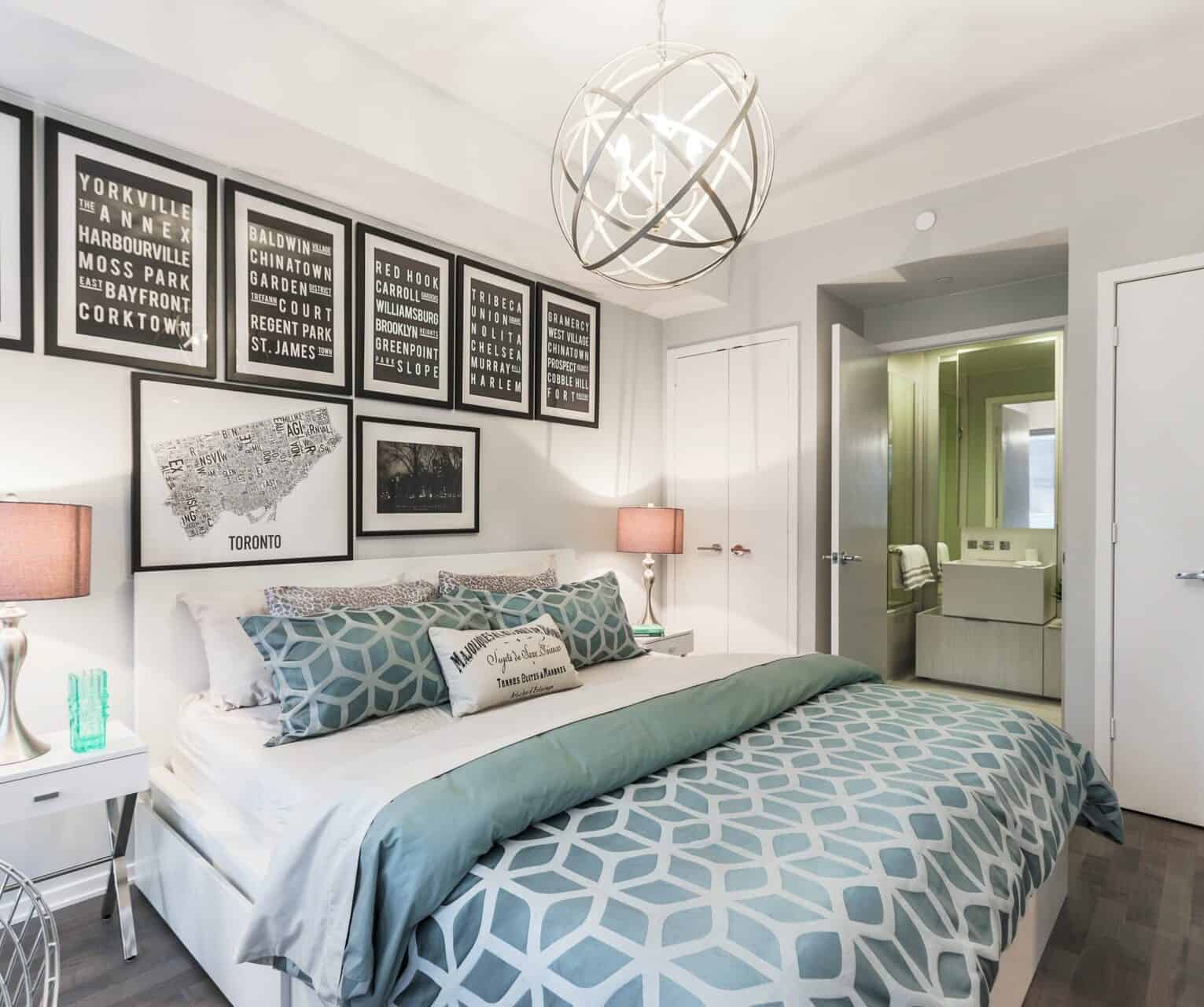 Master Bedroom
A master bedroom is large enough for two people to share. The massive space is perfect for parents, legal guardians, or the heads of the household to live. The occupants will love the outdoor view through the window, balcony, or double doors.
The room also has closet space for two people. It may be two separate closets, one giant closet space, or a walk-in closet. A master bedroom also has inside door locks for added privacy. A master bedroom may or may not have a bathroom in the room as well.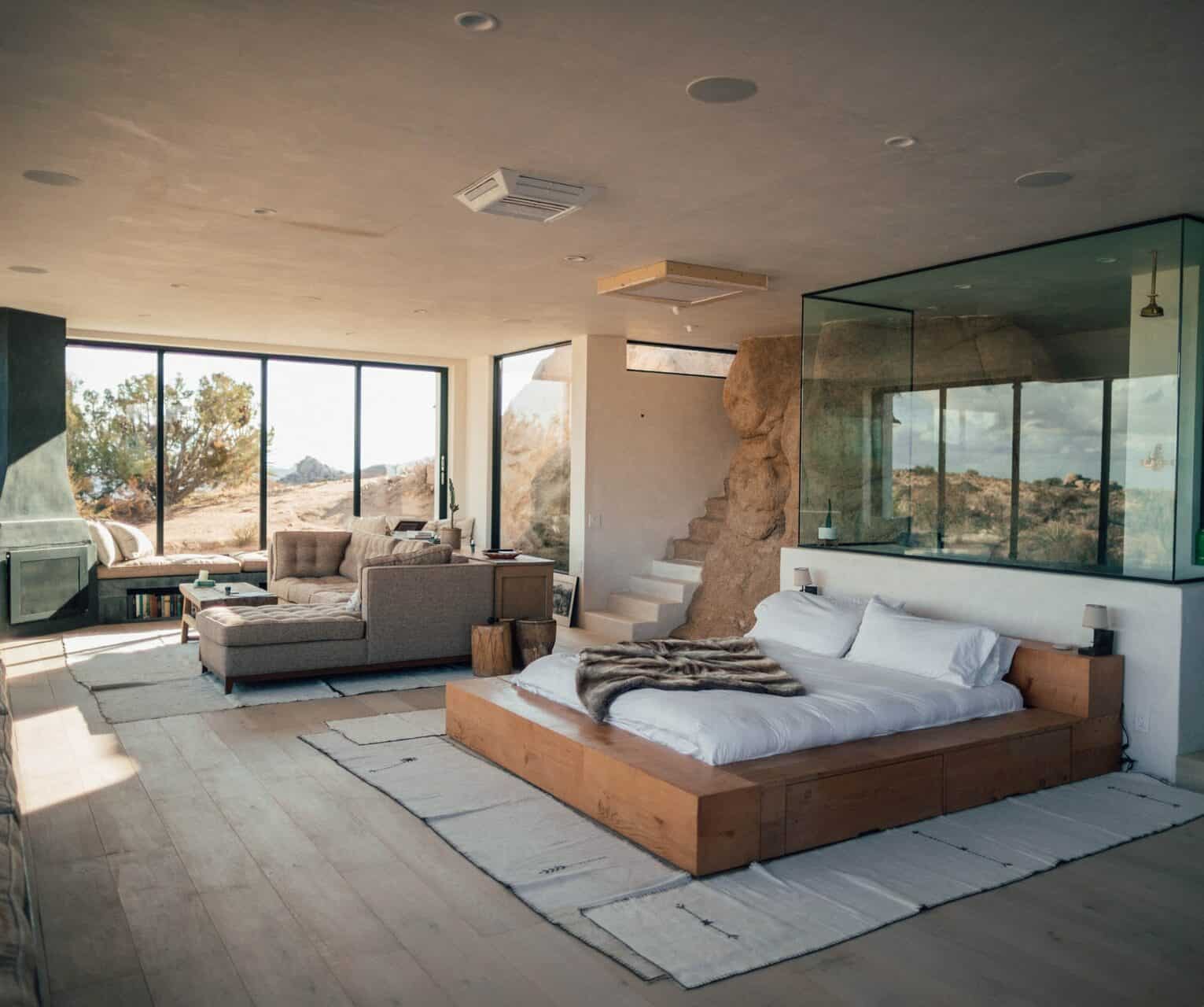 Master Suite
Meanwhile, a master suite includes everything a master bedroom has and more. The main appeal of a master suite is the adjoining master bathroom. Suitable for two people, the master bathroom is a luxurious full bath attached to the bedroom. A single or double door separates the bathroom from the bedroom.
Optional features are a seating lounge, a foyer, a fireplace, a balcony, an office, a linen closet, and a wet bar. Adding all these extra features isn't necessary, but at least one is a must in master suites. Adding two or more features upgrades its name to executive or luxury master suite.
How Big Are Master Bedrooms vs. Master Suites?
A master bedroom is between 200 and 250 square feet. Extensive master bedrooms and smaller master suites are 300 to 350 square feet. Master suites with spacious bathrooms are between 400 and 500 square feet. 600 square foot master suites contain most or all the previously mentioned master suite features.
Do Master Bedrooms or Master Suites Have Better Resale Value?
A master bedroom is a big seller depending on its location in the home. A master bedroom located downstairs sells better than a master bedroom located upstairs.
However, a master suite in any part of the house is popular. A master suite has a better resale value because of its enormous bathroom and large closet. However, customizations may make or break the resale value. The next inhabitants may not like them, which could cause them to pass the home up.
Master Bedrooms vs. Master Suites Pros and Cons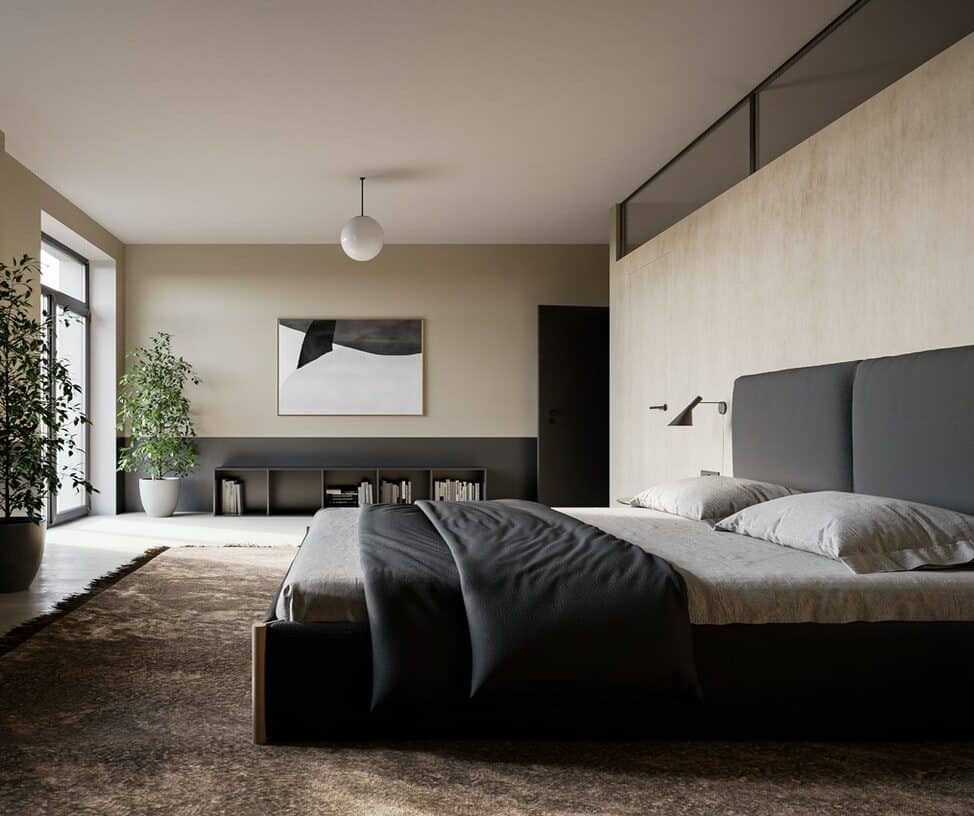 Pros of Master Bedrooms
Spacious
The master bedroom is spacious enough for two people to share. It has the space for a king-size bed, a dresser or chest, and nightstands without overwhelming the space. Another pro is the large closet attached to it.
Privacy
A lock on the inside door provides privacy whenever you need it. That quiet is nice when you need time alone to think, change clothes, or find something.
Cons of Master Bedrooms
Little to No Bathroom Space
Some master bathrooms have no bathroom or the bathroom is across the hall. Other master bathrooms have a half bath or quarter bath. Regardless, the master bedroom does not have enough room for a full bath.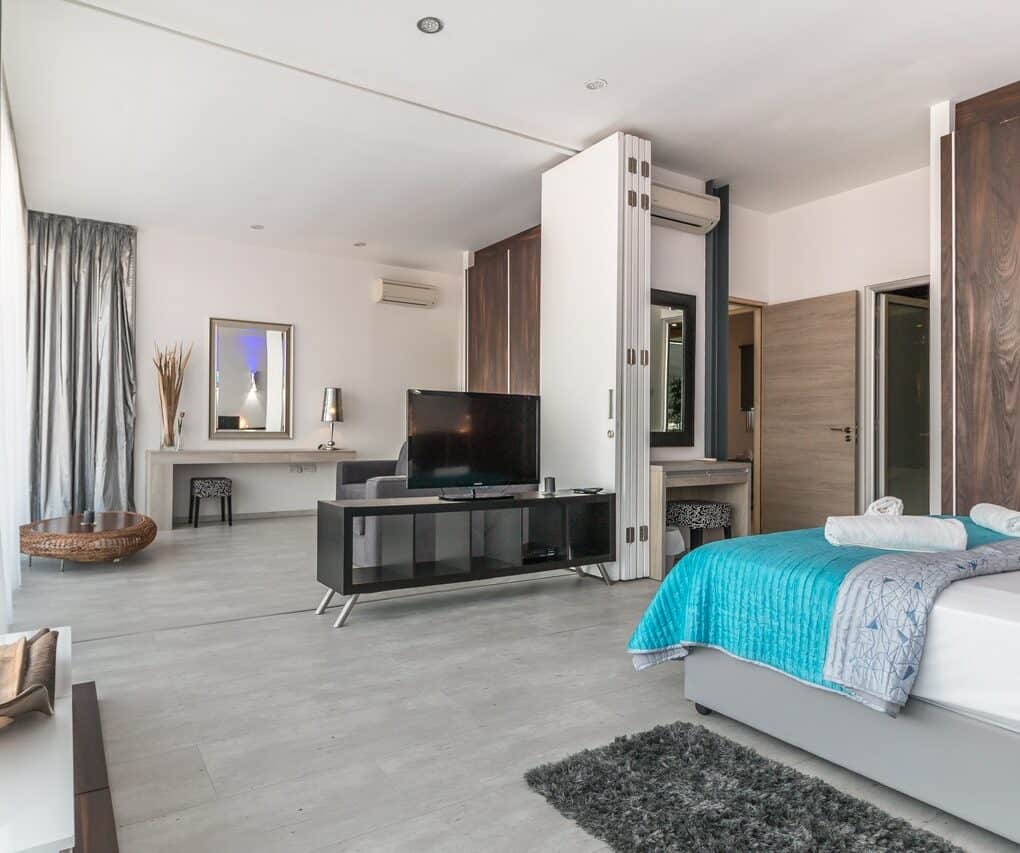 Pros of Master Suites
Accessible
A bathroom connected to the bedroom is very convenient. You can run to the bathroom in the middle of the night without waking people up. And, you avoid having to cross a hallway to bathe or shower. That way, you don't have to return to the room in a towel to change clothes.
Privacy
You get the privacy master bedrooms offer. In addition, a master suite offers bathroom privacy. Having a personal bathroom means you don't have to share the space with other family members or guests.
Amenities
You can customize and personalize the space as your own. The suite should match your purpose for the room and become whatever you want it to be. The added amenities ensure no two master suites are the same.
Cons of Master Suites
Square Foot Hogs
Master suites are enormous, so they engulf a lot of space in the house. Remaining bedrooms, the kitchen, the living room, and the laundry room must compromise on leftover space. Expect those areas to be small to meet square foot requirements.
Acquired Taste
The master suite customizations suit the person selling the house. The average buyer wants a bedroom, a bathroom, and a closet with nothing else. Home features are an acquired taste, and since buyers' tastes differ, any customizations could hurt resale value. Buyers understand that homes with a master suite cost more than a master bedroom.
Should You Convert Your Master Bedroom Into a Master Suite?
The average cost of a bedroom to suite conversion is $62,500. This amount covers a conversion built from the ground up. A bathroom extension to an existing master bedroom is under half the price of a conversion.
The other thing to ponder is whether you have the adjoining space to convert. A master suite has a master bathroom attached to the master bedroom. You may find unused space, but there may be issues like a hallway or a used room between the two. Older homes are more difficult to convert because the layout leaves no room for attachments.
Additionally, you have to think about plumbing installation in the bathroom. It costs hundreds of dollars to install new plumbing to connect the bathroom to the main pipe. It's easier to convert if there are existing pipes underneath the floor.
If everything is in order, converting a master bedroom into a master suite is a wonderful project. Tell a professional to attach a bathroom to the bedroom and to expand your closet space. You'll create a personal space for the parents or head of the household.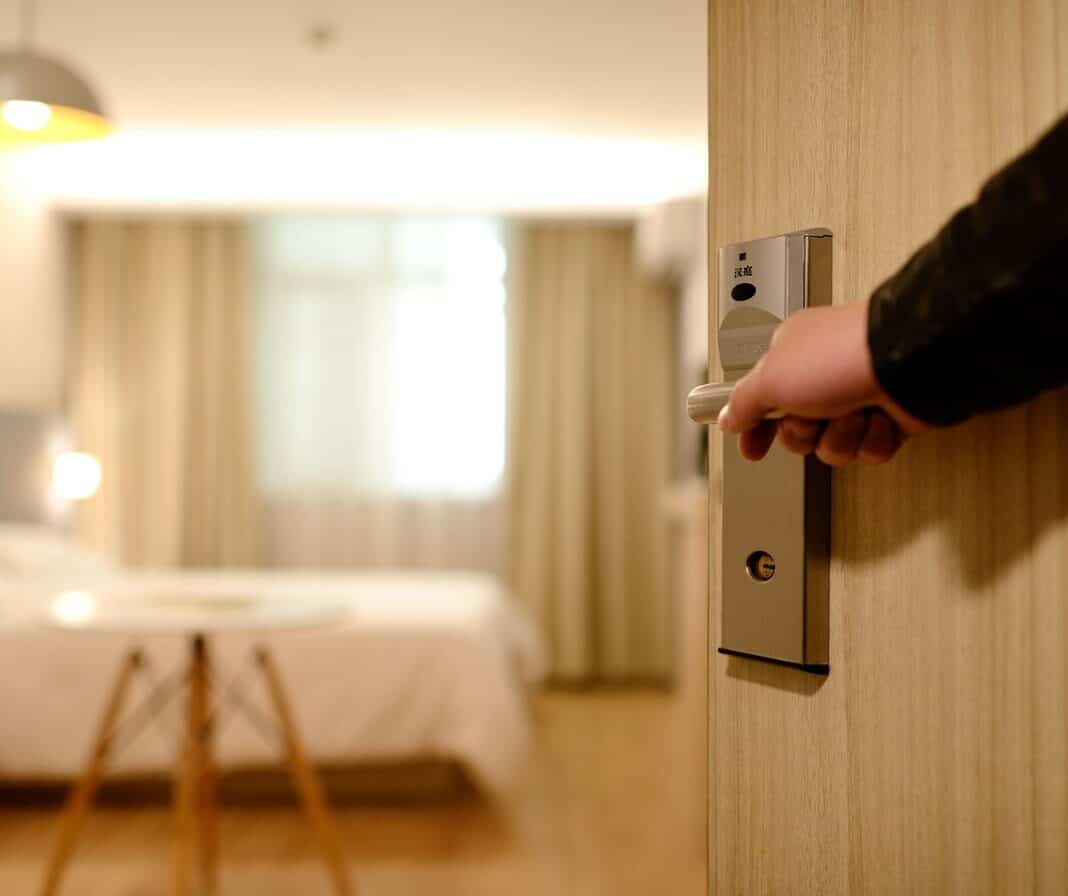 Conclusion
The master bedroom and master suite are often used interchangeably due to their similarities. However, the pros and cons of each separate the two. In summary, the master bedroom is spacious with a large bedroom area and large closet space. The master suite is a spacious bedroom with a full bath and extra home features.
Did you learn something new about a master bedroom and a master suite? Are you thinking about converting a master bedroom into a master suite? Share your thoughts in the comments.