Twin beds are often the most affordable bed option. However, they lack the space other beds have. The good news is that you don't have to accept this reality.
You can make your twin bed bigger and more spacious like a full, king, or queen bed. There are budget-friendly options as well as more expensive ones. Also, we'll show you how to make a twin bed bigger in college dorms.
In This Article We'll Discuss
How To Make a Twin Bed Bigger for the Budget-Conscious
It can cost thousands of dollars to upgrade your bed size. So, if you have a twin bed to work with, and you're financially frugal, you should follow these suggestions to make your twin bed bigger.
A Clutter-Free Bed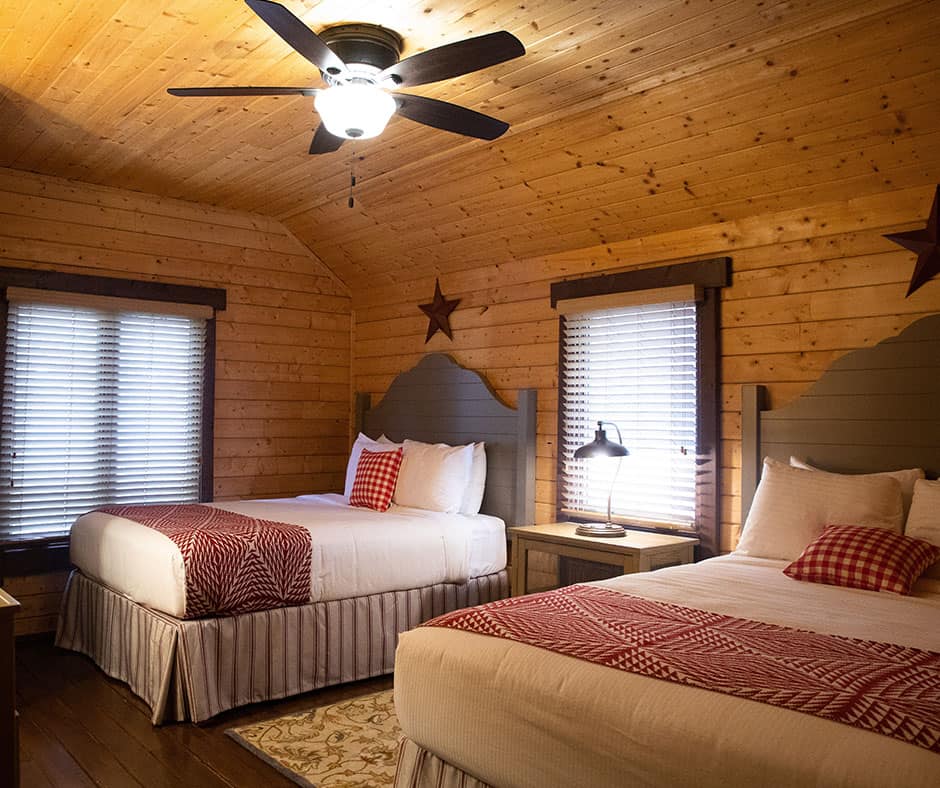 Remove teddy bears, clothes, pillows, throw pillows, and other clutter from the bed. Store those items in another location in the bedroom. Clutter makes a twin bed smaller, so a clutter-free bed will make the bed appear bigger.
Also, consider trading your twin and full-size pillows for one king size. One king-size pillow covers the whole bed. In turn, the king pillow creates a larger sleeping area on the twin bed.
Space for One
A twin bed has ample sleeping space for one person. A second person, your kids, or a pet sharing a twin bed with you crowds the bed. This forces you to fight against the person or pet for sleeping space.
To make a twin bed bigger, there should only be one person sleeping in it.
Incorporate Large Artwork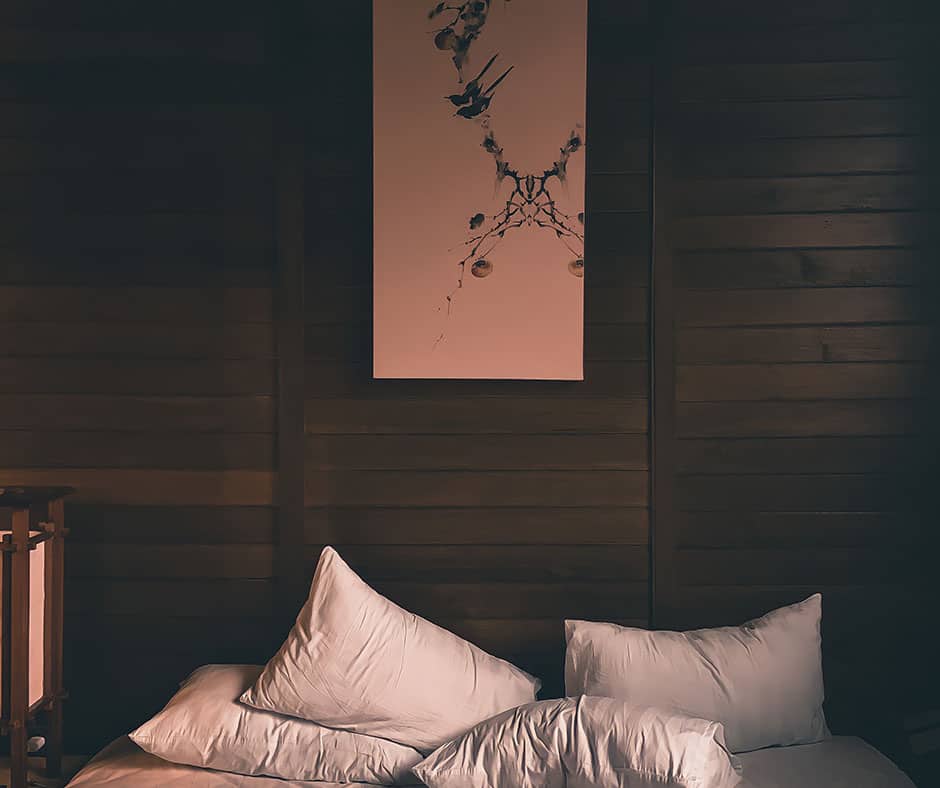 Try adding artwork above your bed's headboard. A large piece of artwork will fool the eye into believing the twin bed is larger than it appears, and it will put less focus on the bed's size.
Say No To Decorative Sheets
A twin bed with one solid color sheet and pillowcases will make the bed appear larger. A twin bed with a pattern or print sheets shrinks the bed. White is the best color, but any solid color will do as long as every piece matches.
How To Invest Money Into Making a Twin Bed Bigger
You may have the funds to make your twin bed bigger, but not enough funds to upgrade to a larger mattress. If so, here are some options for you:
Buy a Foot Bench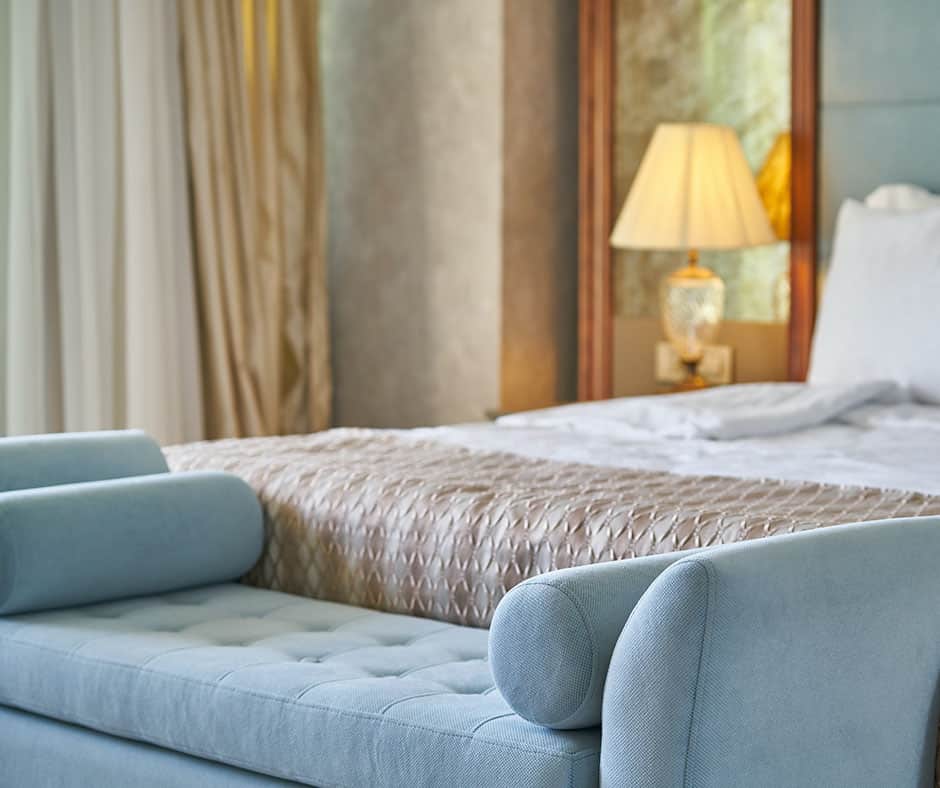 Lengthen the twin bed by adding more space at the foot of it. A foot bench, or bedroom bench, is a versatile piece of luxury furniture that's also functional.
In the bedroom, it adds foot space for tall people. And, if you buy one with storage space, it's a perfect place to store those previously mentioned clutter items.
For the most comfort, choose a foot bench that has cushions or that's upholstered. The best placement for foot benches is at the center of the foot of the bed. Choose a foot bench color that matches the comforter to trick the eye into thinking the bed is longer than it is. Additionally, you can place a part of the bed comforter over the foot bench.
Upgrade Your Headboard
Swapping your headboard out with an upholstered one makes a twin bed bigger. The large headboard gives the illusion of a larger bed. The focus goes to the stunning headboard so there's less on the twin bed.
Upholstered headboards come in various shapes, colors, and designs. The best choice is a lightweight headboard with curves and angles. Straight lines and heavy headboards make the bed appear smaller.
Extend Your Mattress
Turn your twin bed into a twin XL bed with a mattress extender. A mattress extender is a rectangular piece of memory foam the size of the bed's width. By placing it between the headboard and mattress, you'll increase your mattress size. They're also called bed extenders and they will instantly add size to your bed.
To keep the pieces together, use a bed bridge connector to wrap the bed and the extender. It wraps lengthwise around the mattress to secure both pieces together. To ensure the extender fits, extend the bed frame lengthwise to make room for the extender.
Put Two Twin Beds Together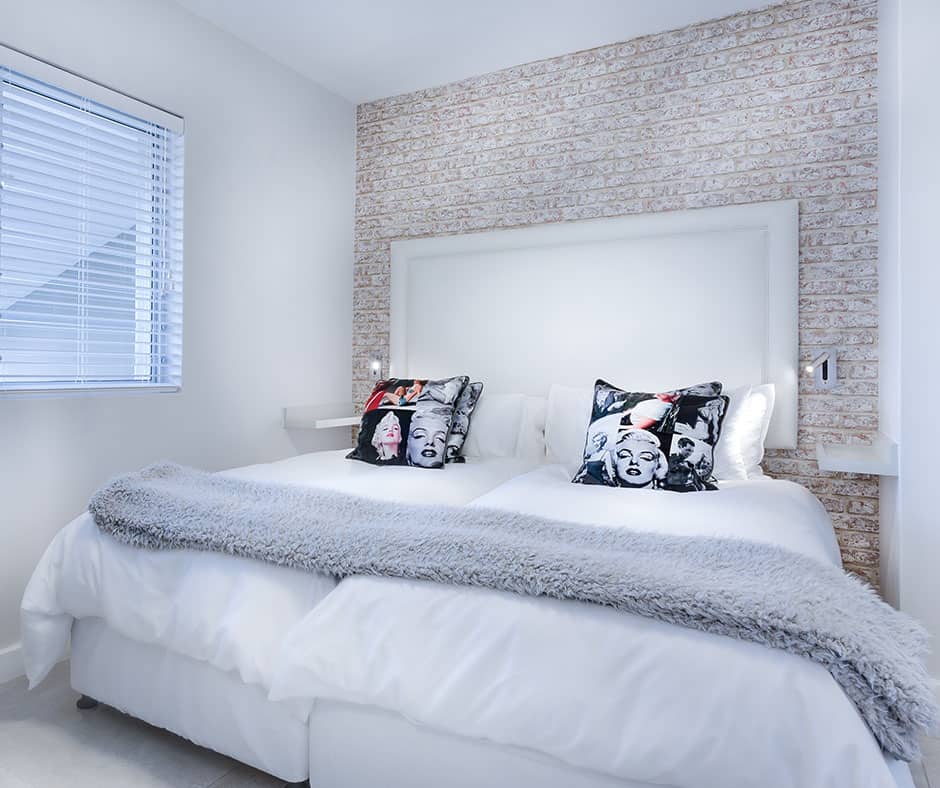 If you have or will buy a second twin mattress, you can connect the two using a twin-to-king conversion kit. The result is five inches short of a king-size bed lengthwise, but it is very spacious. Conversion kits come with a bed gap filler, a mattress strap, and bed sheet suspender straps.
Be sure you have the bedroom space for the new bed before attempting this project. You also need a bed frame to support it and a headboard to unite it.
How To Make a Twin Bed Into a Full Bed
A full bed is the next size up from a twin. If you don't have a lot of space in your room, and you don't want to invest in a new mattress, then you can make a twin into a full.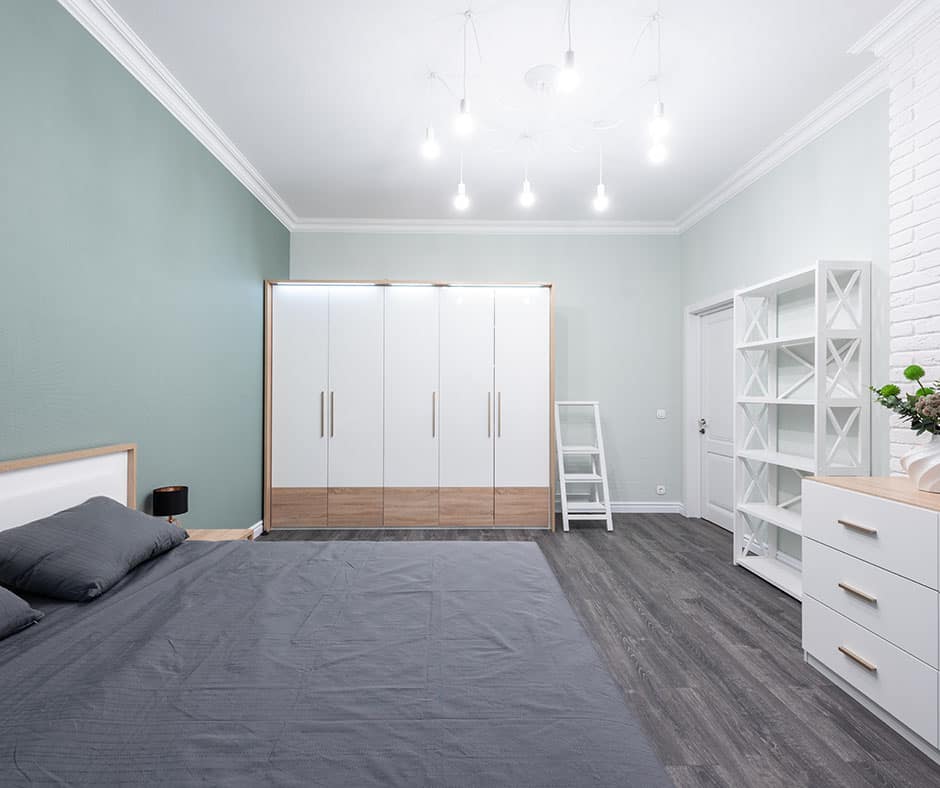 For those with more DIY experience, you can reconstruct the bed frame to fit the size of a full bed. All you'll need is a hammer, some screws, some wood and some plywood. For those with less experience, you can always look for a bed extender to add to the side of your bed to make it wider.
How To Make a Dorm Twin Bed Bigger
There is only so much you can do to a college twin bed when the college has restrictions. Also, colleges often require bunking with one to three roommates per dorm room. With limited area for customization, you need to be creative to make your twin bed bigger.
Loft Bed Frame
Some colleges have lofts available on campus, and sometimes you can bring your own. A loft bed frame is a perfect way to make your dorm twin bed bigger. It has the height of a bunk bed with the twin bed at the top but no twin bed at the bottom. This large gap offers a way to create more room underneath. 
You can use this space as an office workspace with a desk for your studies. A second idea is a seating area for lounging. Regardless of its use, the lower area will provide you with more space.
Risers
A budget-friendly solution to loft bed frames is risers. Risers are lifts that elevate the twin bed high above the floor to create space below it. It will not be as high as lofts, but it offers ample space to store belongings. They come in a set of four and fit underneath bed frame legs to raise the bed a couple inches higher.
The risers are black, brown, beige, and white shades. Some risers have a padded bottom so they don't move during sleep or scratch floors. Some risers include electrical outlets and USB charger outlets. It's easy to pick a set matching the bed frame cover, and you can cover the risers with a bed skirt to hide them. 
Conclusion
You do not have to settle for a twin bed's limited sleeping size when there are so many ways to make your twin bed bigger.
You now know how to turn a twin into a twin XL, a full-size bed, or a king. These tricks are helpful at home or for college dorms. Have you tried any of these twin bed conversions? How big is your twin bed now?
Let us know in the comments section.