Living rooms used to be a separate area to gather friends and family to chat and watch television. The open floor plan merged living rooms with the kitchen to become an entertainment hub. It was a genius idea, and it still is today. But, the rise of remote work-at-home jobs questions the lack of privacy in open floor plans. The past two years forced families to re-evaluate the living room's purpose. Are living rooms going out of style? No. The living room is changing once again.
In This Article We'll Discuss
What Living Room Trends Are Going Out of Style?
The open floor plan turned the living room and kitchen into a multipurpose space. It is not only a place for friends and family to live during the day, it doubles as a den and entertainment center. The living room is also a dining room, a children's playpen, and a home office. The merge questions are living rooms going out of style. As families spend more time at home, a standalone living room is necessary. So, the trend now is to balance privacy with function. These trends do not fit the new normal for living rooms.
Open Floor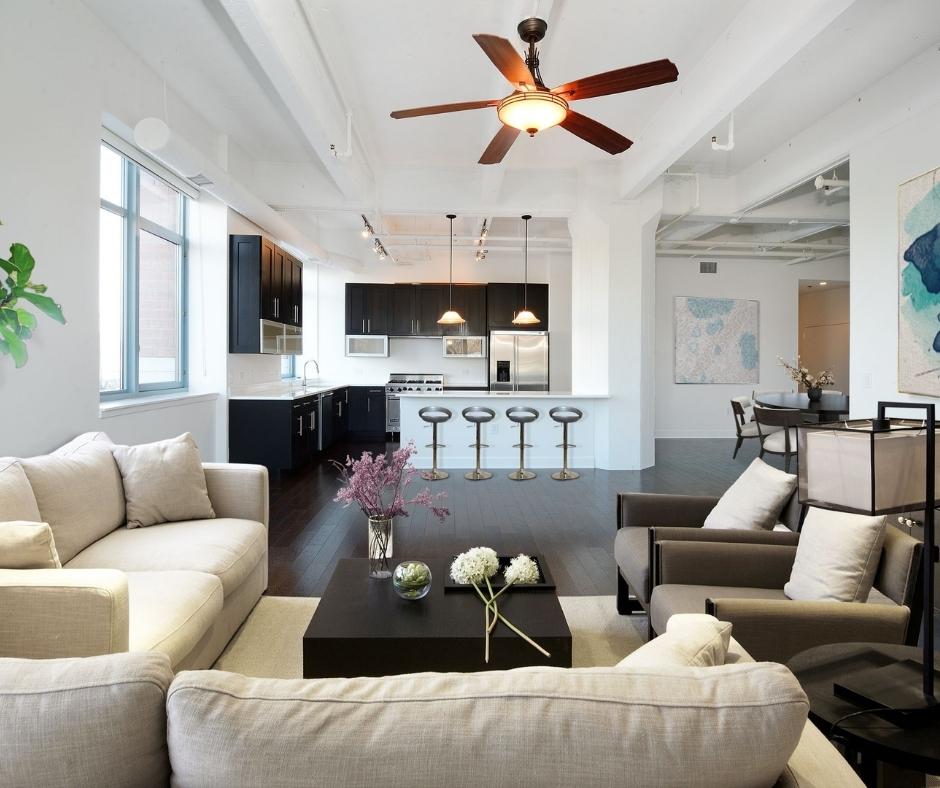 Combining the kitchen and living room is still a good idea. Yet, the lack of privacy and boundaries make the open floor plan unappealing. Future trends lean toward curtain room dividers and freestanding panels as privacy barriers. The dividers also create boundaries, separating the living room from the kitchen.
Single Purpose Room
Don't expect the traditional living room to make a comeback either. The living room will not regress to being a single-purpose room. The chairs, tables, couches, sofas, and quiet time without television are old-fashioned. Additionally, single-purpose furniture is fading for trendy multipurpose furniture. Examples are storage ottomans, ottoman chair conversions, and furniture with a fold-out bed.
Linoleum Flooring
If the living room has linoleum flooring, swap it out for ceramic tile, hardwood tile, or bamboo tile. Linoleum tile flooring will separate and break over time. It's not durable enough to last long term.
Color Blocking
Color blocking splits paint colors. One paint color dominates the top half and a different color dominates the bottom half. This trend is no longer stylish. Choose a bold color and paint the whole room that color. Use the other paint color for accessories.
The Accent Wall
While the accent wall is a distracting focal point, the accent wall isn't exactly going away. The original accent wall, bold paint color on one wall against three neutral walls, IS leaving. The accent wall trend morphed from bold paint color into intricate details. Examples are wallpaper, board and batten, stone/brick, and geometric patterns. Pick one suggestion as the new accent wall or leave the accent wall trend altogether. If so, paint the entire room the accent wall color for striking results.
What Living Room Decor Styles Are Going Out of Style?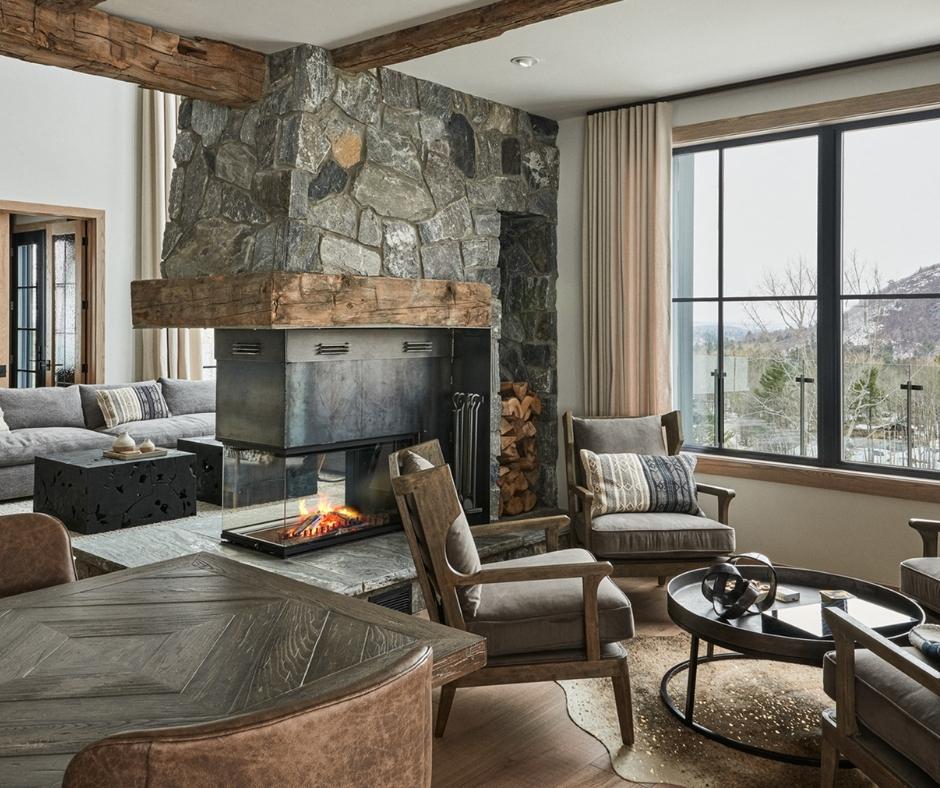 Are living rooms going out of style? As long as these décor styles mimicking a theme or a place are part of the home, it will go out of style. Today's living room is not a theme-based design that takes you on a journey or destination. That's archaic. Embrace the classic, traditional style that puts the living room first. These decor styles are too distracting.
Farmhouse Style
The farmhouse style is a country lifestyle theme, and themes rarely stay trendy. Choose the rustic style as a transition away from the farmhouse look. The sliding barn door, a part of farmhouse style, is out of place today. Remove the barn door and replace it with sliding glass doors or French double doors.
Nautical Style
Another theme going out of style is nautical. The blue and white theme brings the beach to the living room, but it is also too vivid and distracting. Alter the nautical style with a more elegant coastal style version. Swap out blue and white with neutral earth tones and sisal and jute textures for eye-pleasing results.
Minimalist Style
As stated before, the living room is now multipurpose. Increased purchases to complete remote work and home improvement projects are not helping. The less-is-more minimalist style of old is not realistic today.
What Living Room Colors Are Going Out of Style?
The living room colors trending now lean more toward bold, exciting colors. Color in walls and accessories add personality and character to the living room. Neutral walls and neutral accessories are too plain, dull, and boring. They are fading, but not leaving. The best approach is choosing a bold color that isn't distracting. These color trends are taking a backseat for bolder shades.
All White Everything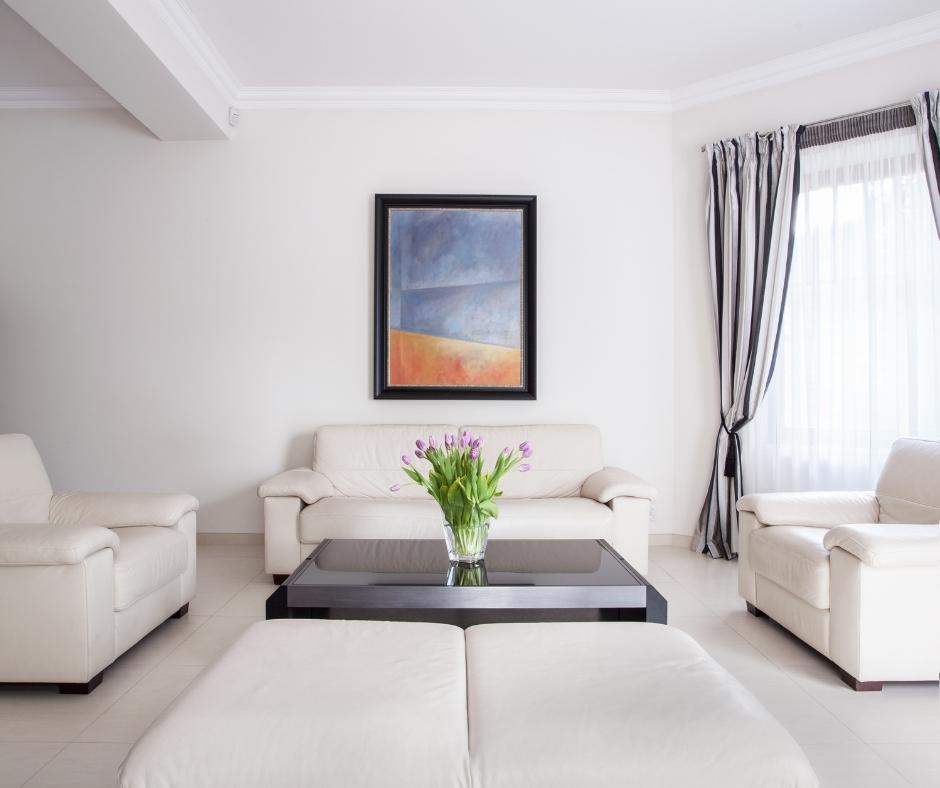 Are living rooms going out of style as an all-white color? The white walls and white furniture is boring with no personality, so the combo is fading. White will always stick around, but it won't be the dominant color in the future.
All Dark Everything
Dark colors make a room feel small, and the ambiance of dark rooms is cold. There will be remnants of dark shades, but it won't be a primary wall theme anytime soon. Specific colors fading fast are black, navy, midnight blue, and dark brown.
The Gray Area
The color gray was a bold and inspiring choice when it debuted. Synonymous to dark colors, the ambiance evokes a cold feeling. Gray mixed with green or purple keeps gray in the forefront while spicing it up with something new. Don't expect gray to return as a trendy color for the foreseeable future.
Not Tickled Pink
While not neutral like white, black, brown, and gray, pink is losing popularity. Millennial pink, soft pink, bright pink – any pink shade is too distracting. Other colors offer brightness without distraction. Consider yellow, purple, or green as an alternative to pink.
Are Living Rooms Going Out of Style? Far From It.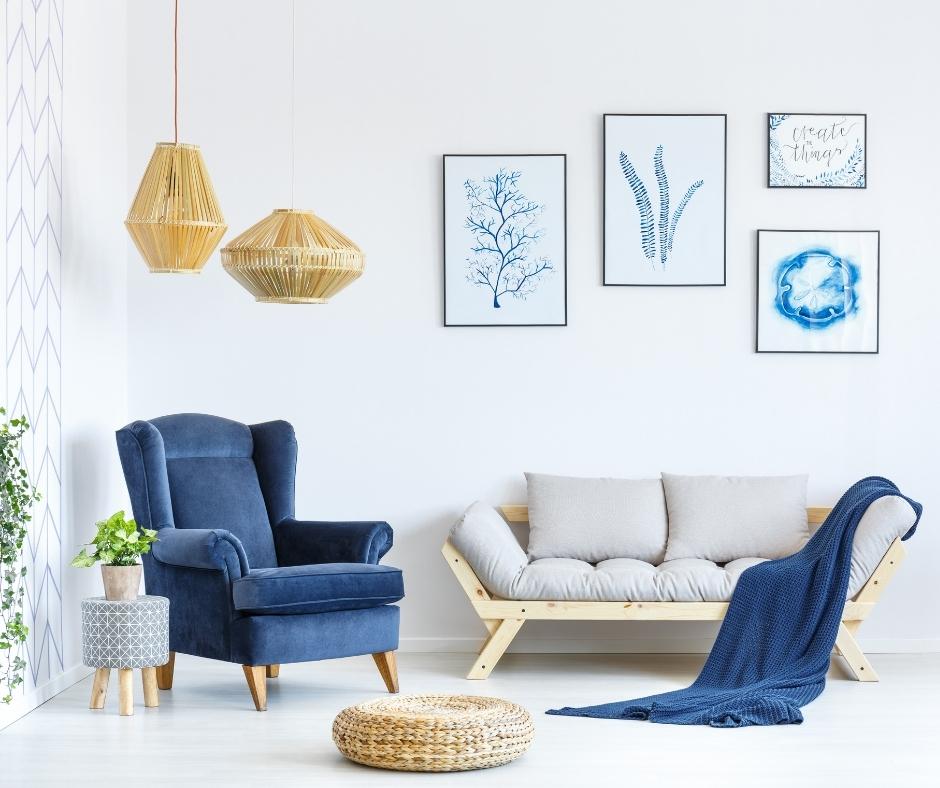 Thanks to families spending more time at home, the living room is getting a makeover. The living room from years past will not suffice today because of our new reality. So, trade the dull neutrals, distracting trends, and precise decor styles. Aim for a multipurpose living room everyone can enjoy. If you have questions, concerns, or feedback, please comment below. Remember: living rooms are not going out of style anytime soon. It is evolving into something better.