Avoid making an expensive mistake in your living room by checking out these 50 living rooms.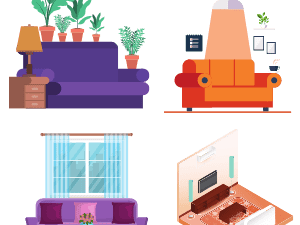 Designing a living is a daunting task that is best completed by breaking it down into easy steps. It's best to focus on the largest pieces of furniture you will be adding and work your way down to smaller pieces and decor.
 Also, it's important to take into consideration the needs of you and your family. Avoid making expensive mistakes or purchasing items you won't end up using by reading this guide.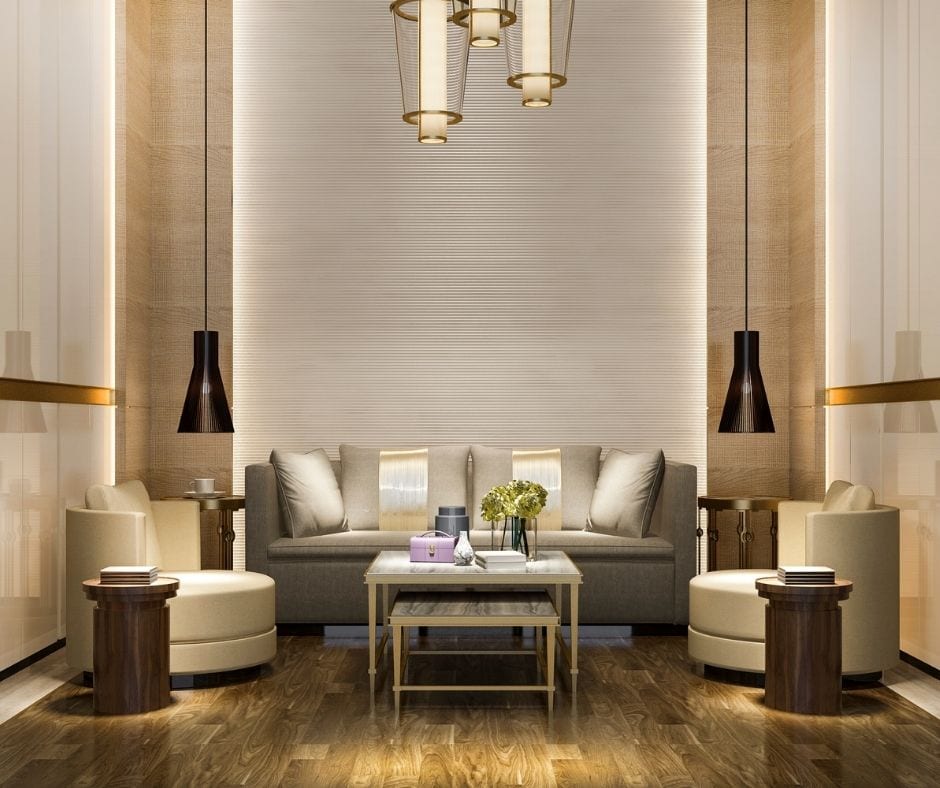 In This Article We'll Discuss
Living Room Design and Layouts 101
There are a few basics to keep in mind when designing a living room to ensure it's a good space. Read these all prior to planning so you prevent and mistakes that are easily avoidable.
1. Start with The Traffic Flow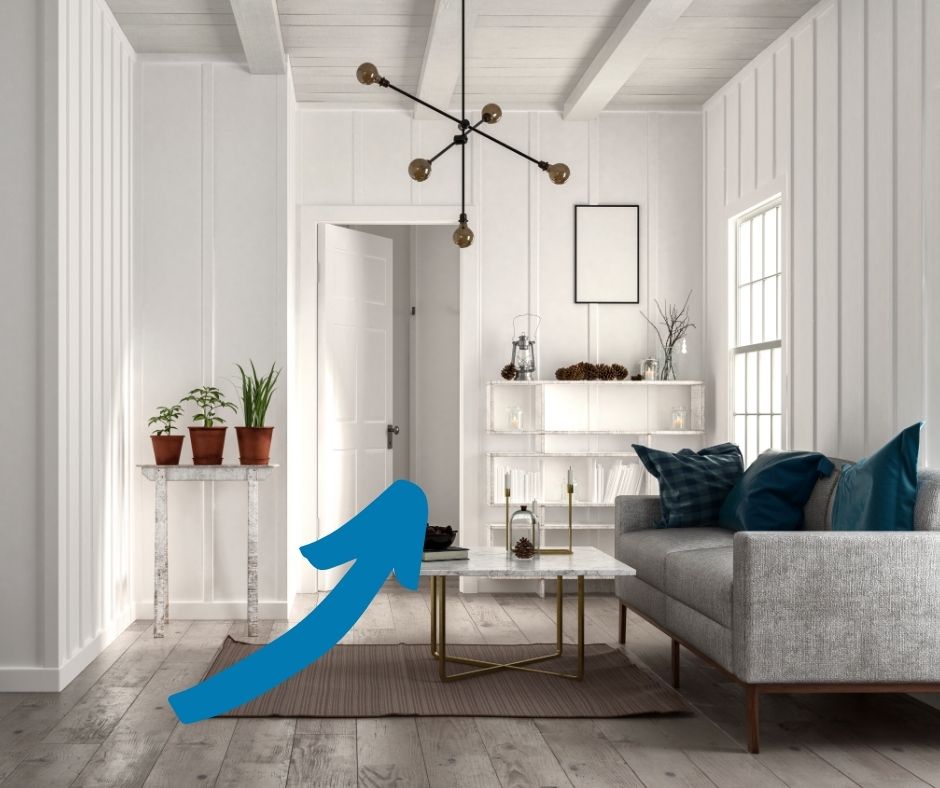 Choosing the wrong furniture that blocks out important pathways will ruin a room. Especially one as busy as the living room which often leads and connects to other areas of the house such as the kitchen, stairs, backyard, bathrooms and backyard.
Think of how your family comes into the space and gets around the house when planning. Leaving big open spaces naturally causes people to choose that path as we often go for the path of least resistance.
You can even sculpt how you want people to flow in and out of the space. If it's connected to your kitchen and you know it's a hotspot in your home you can leave an open space between the two sections.
The kitchen always tends to be a gathering place and leaving a good flow to the living room can make the difference between an okay space and a great one.
2. Where Will Your Conversations Take Place?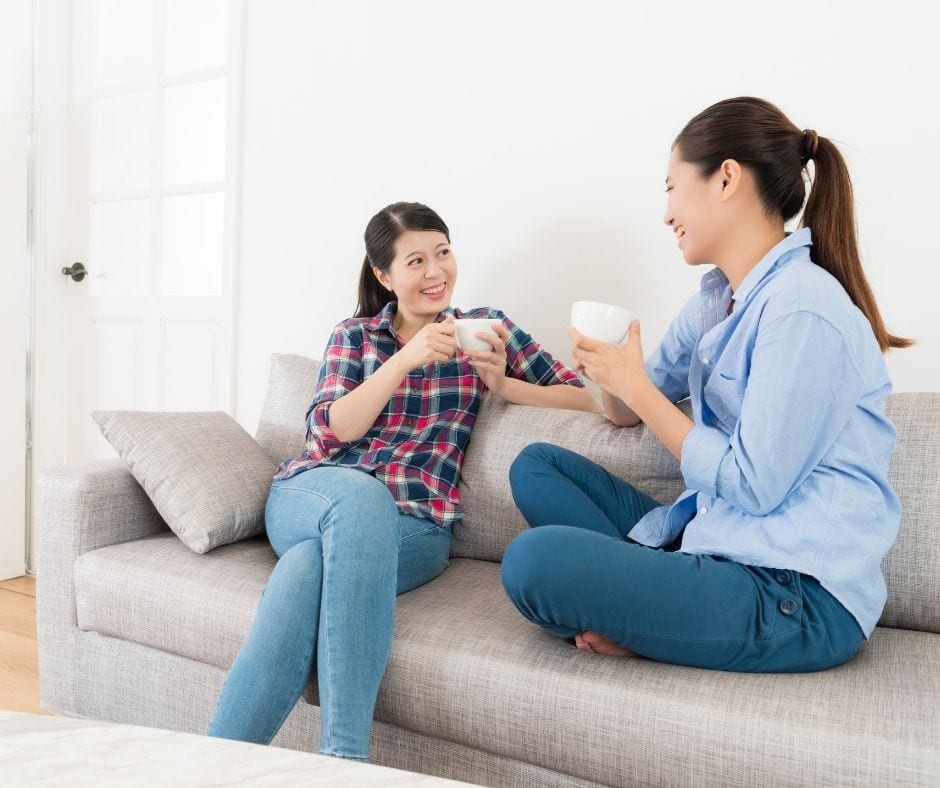 When laying out the furniture for your living room consider how people will be using the space to communicate. The easiest way to get this done is to have furniture that is facing each other.
You can easily achieve this with some accent chairs across a sofa or putting most pieces of furniture in a form that people will be face to face.
If you have a large living room you'll need to consider multiple conversation areas.
Avoid people having to turn in awkward directions or shout at each other to talk to get this one right.
3. Make it Easy With a Focal Point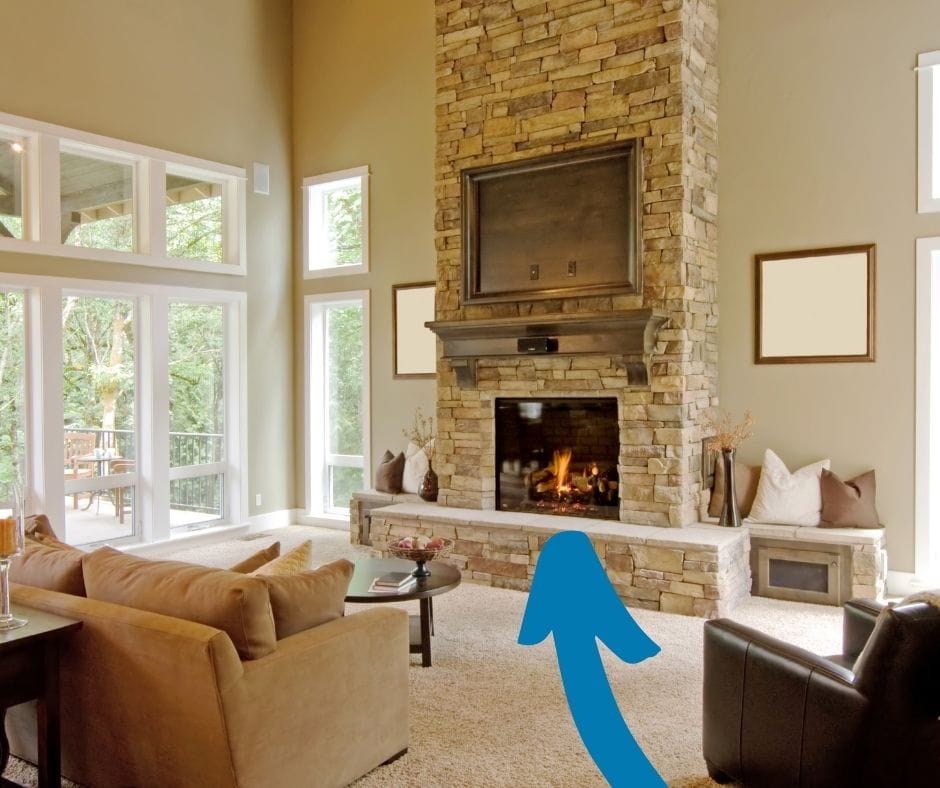 To get an easy and quick start with designing your living room layout, choose a focal point and build around it. These will often be a fireplace, window or one that you add to the space like a coffee table or television.
Having a center to build around will make it easier for you to work around as building upon something makes things simpler. Pick out furniture that will lay out well around your focal point.
4. Keep it All at Arm's Length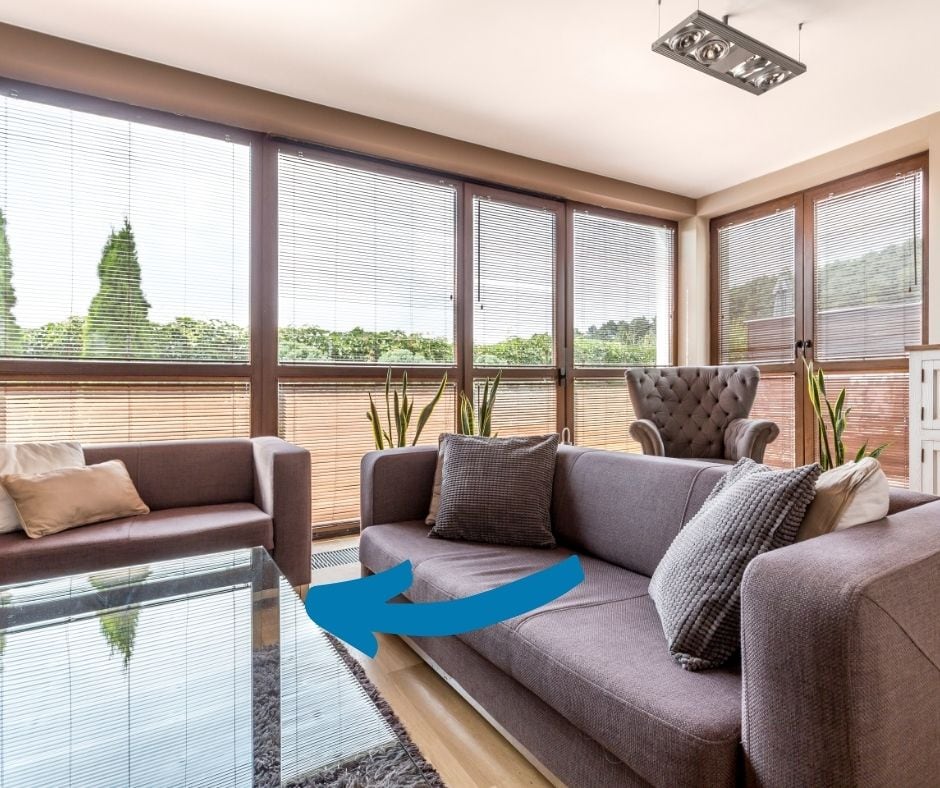 When laying out furniture ensure you keep it all at arm's length or more from each other. If you pack the space too tightly you won't be able to move around.
This also works well for tables as people shouldn't have to get up or move to pick up drinks, snacks or items set on accent or coffee tables.
5. Play with Lighting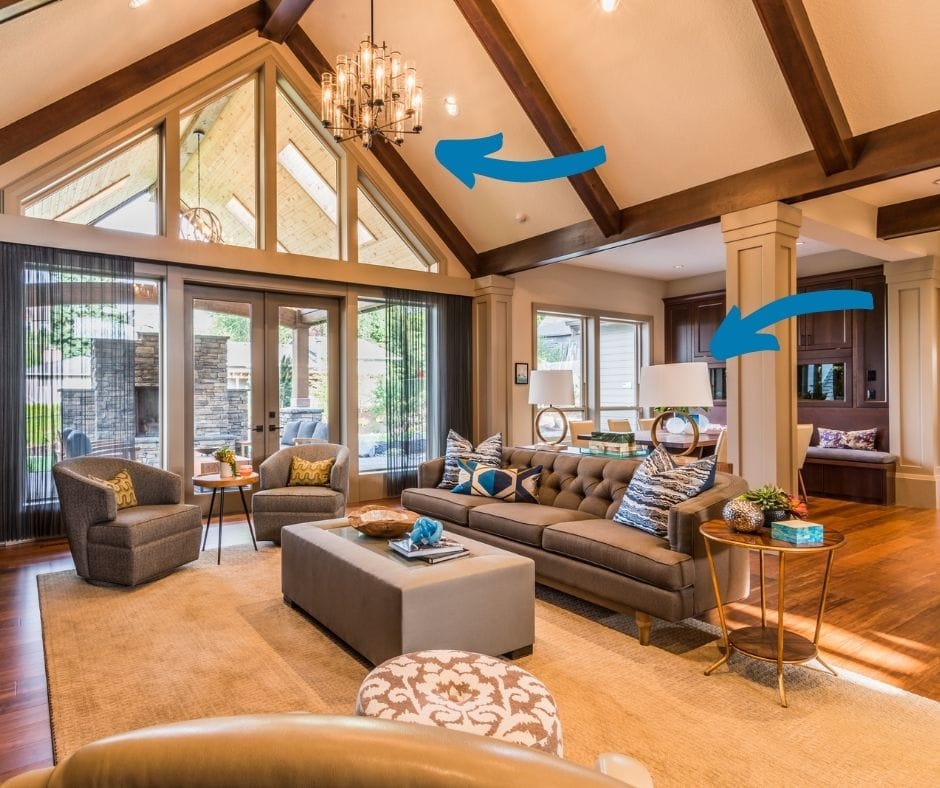 The right lighting can completely make or break a room, and more often than not it's neglected.
To get this right mix in various types of lighting and different height.
Natural lighting will brighten up a room the most. The easiest way to manipulate it to your taste is by choosing the right curtains. If you prefer as much as possible you can just leave them open. If you want to soften it up choose sheer curtains that disperse and break up the light.
For artificial lighting, mix various levels of lighting. You can use recessed lighting for upper lighting or tall floor lamps.
Wall sconces and table lamps work well for lower lighting.
Mixing all types of lighting and various heights will be the most flattering to your furniture and to people.
6. Balance it Out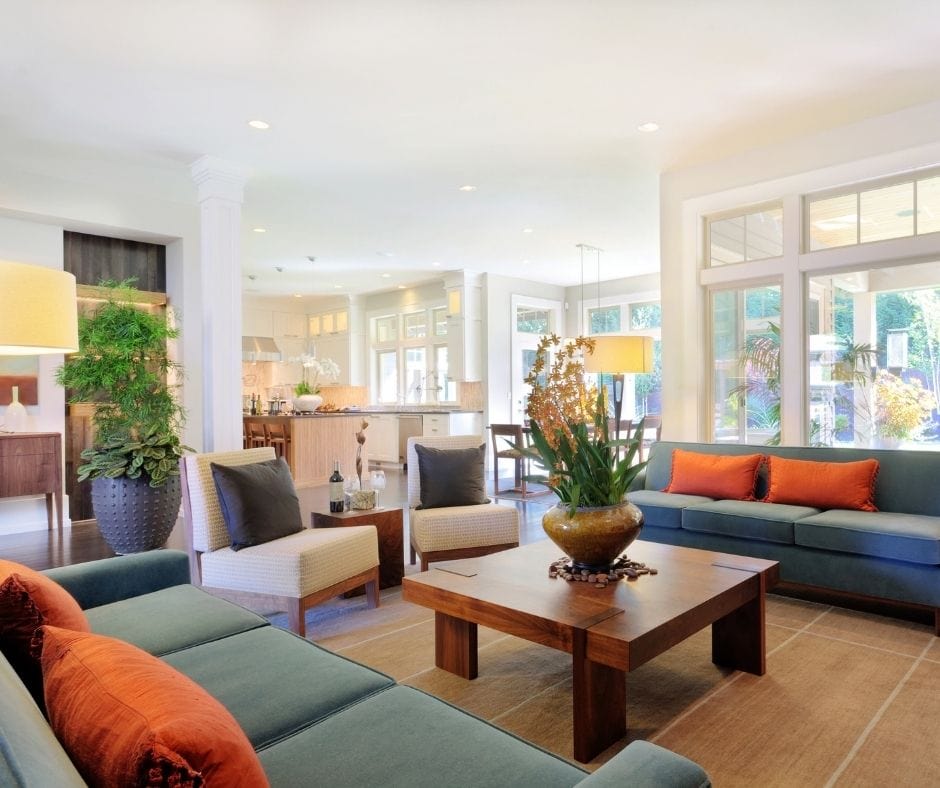 The easiest way to make a space balanced is to avoid putting too many same sized objects on one side of the living room, or any space for that matter.
Too many accent chairs and tables of the same size or height will cause a room to look uneven and heavier on the side with the larger pieces.
Always mix and match furniture of various heights and sizes throughout the space. Also, you can combine pieces to offset large ones. An example of this would be two accent chairs across a sofa.
7. Leave the Accents and Pillows to The End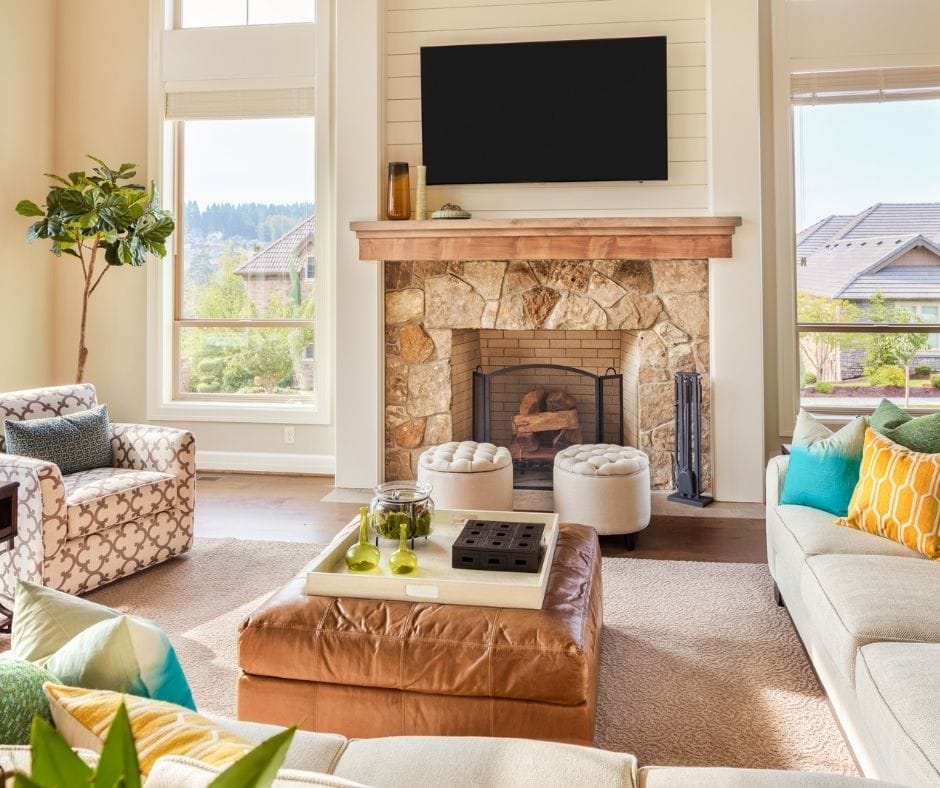 I've found so many people will find one accessory or accent piece they love and purchase it before having the big items in a living room. They're often left with pieces they find they can no longer use after they've purchased their furniture.
Sometimes we will find something we enjoy on it's own to be disappointed when it doesn't go with the rest of the room. For this simple reason it's important to start big to small when laying out and planning a living room.
I always recommend starting with the biggest piece of furniture in the room, the sofa. After you have that work your way down to accent chairs, tables and other pieces of furniture.
Once the room starts filling out you can begin adding the accent pieces like throw pillows and table top accessories. This will help you save money by preventing you from purchasing decor you won't be able to use.
8. Pick Rugs That Work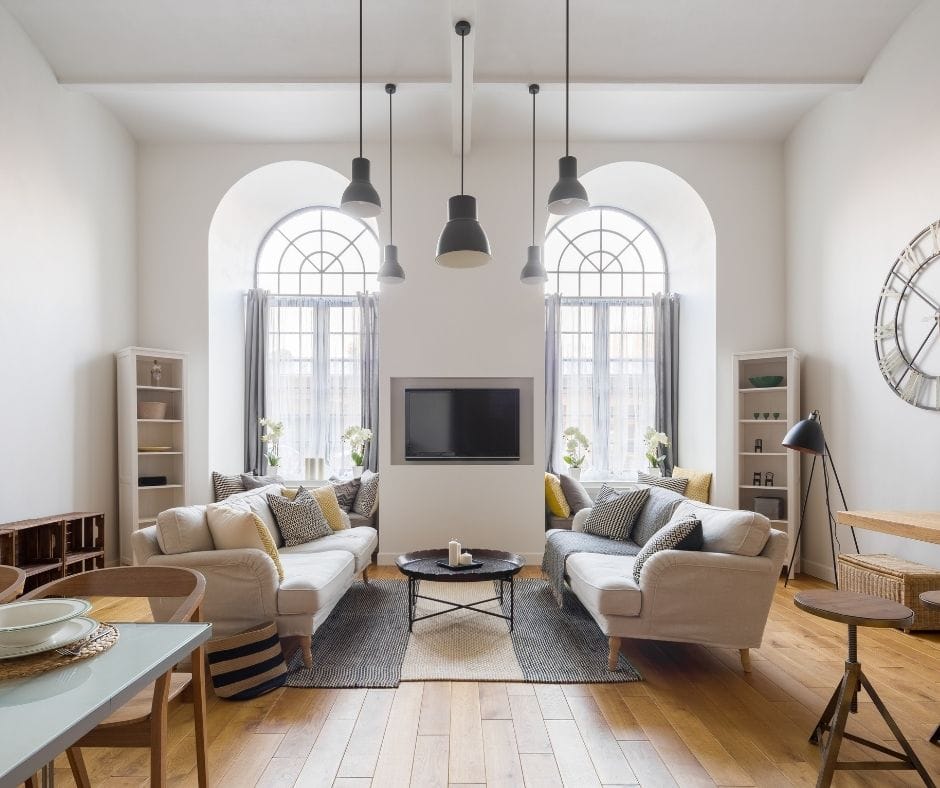 When picking a rug, bigger is usually better. The best scenario is having every piece of furniture sitting on top of it.
However, a large living room rug can get expensive. If it's not manageable to get all the furniture on top of it try to at least have a piece of the furniture touching it.
This can be the front legs or a sofa, accent chair and tables. Doing this will still help the room look cohesive.
9. Add Depth With Textures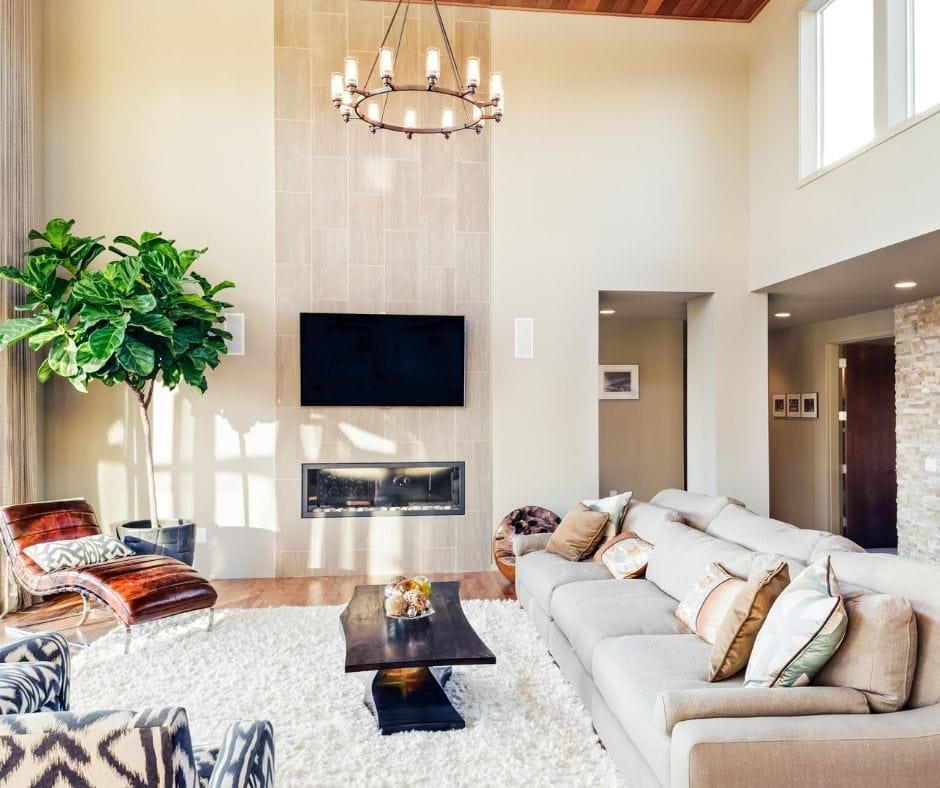 As you're arranging your living room and picking out furniture and accessories, always keep textures in mind.
If you stick to shades of colors that are too similar and add too much of the same texture the room can begin to look dull and uninteresting.
To make it more inviting combine different materials so keep things interesting. An easy way to do this is with accent items. Rugs come in many different styles and materials so something as simple as changing your rug to a jute one can make a big difference.
Accent and coffee tables are also made of materials ranging from metal, wood to concrete. Play with different materials that compliment each other for the best living room.
10. Have a Plan for Storage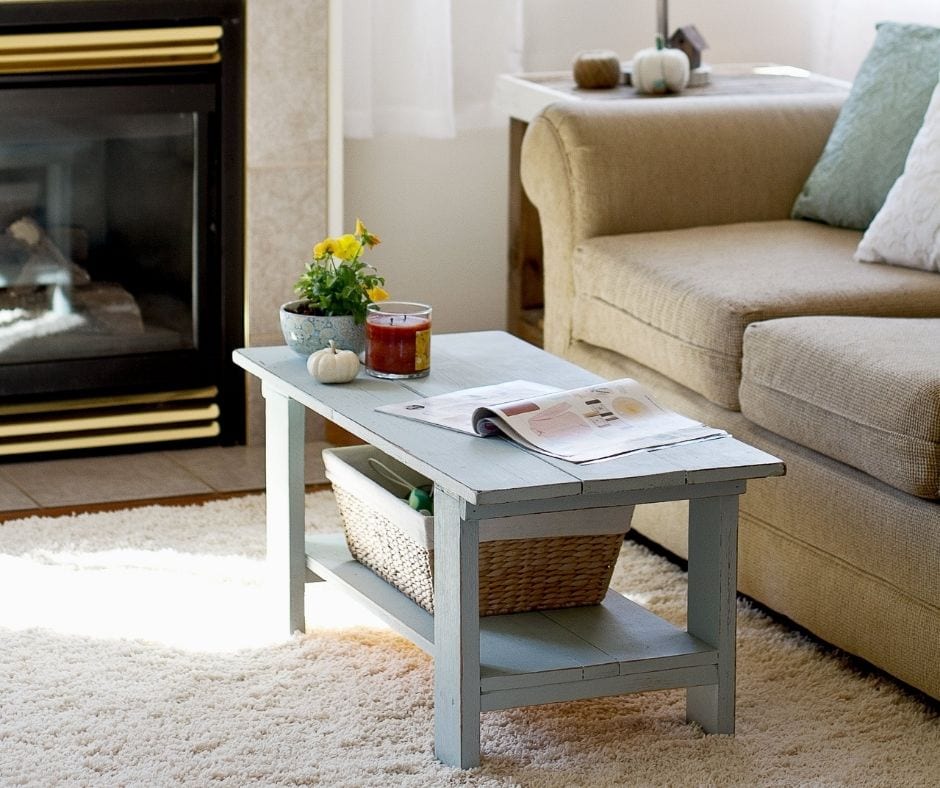 Keeping any room organized and clean is always going to help it look better. Adding furniture and decor with a purpose can help with this.
Try adding a coffee table with under storage to tucking away blankets and other items when they're not in use. These can also be great for putting away decor items that sit on top of it when it's in use to avoid accidents.
There's also sofas and ottomans that come with built in storage which are great for hiding away accent pillows and entertainment when not in use.
Quick Rule Guide for Living Room Furniture

10 Living Room Layout Ideas

Here are some examples of common living room layouts to help guide you when planning yours out.
1. The Traditional Layout for Small Spaces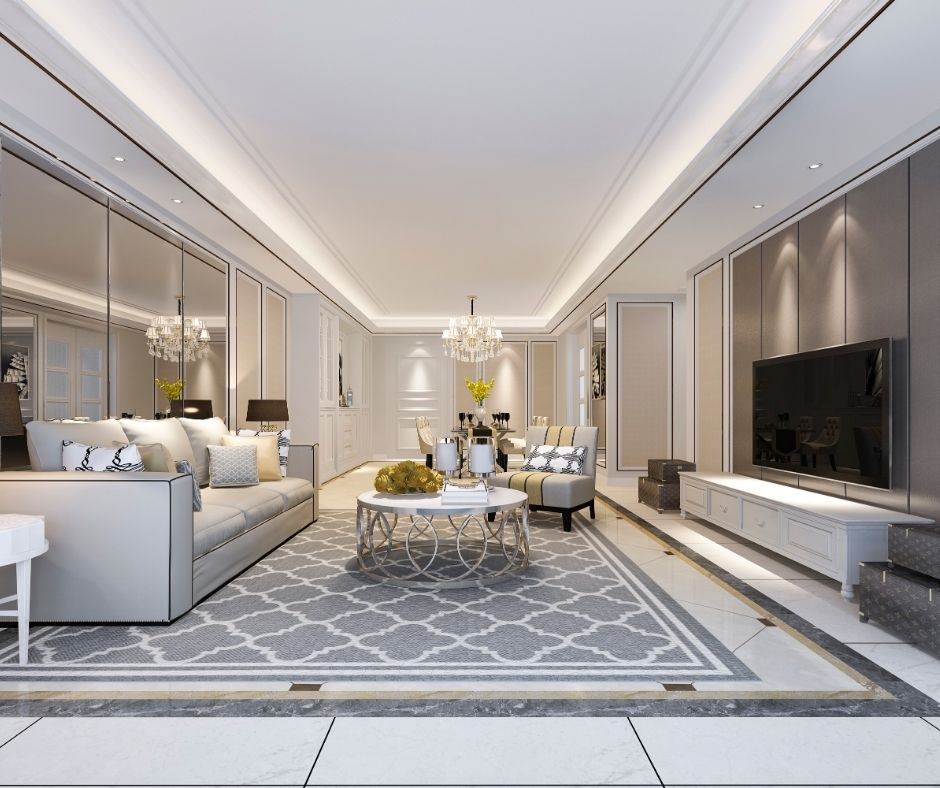 This is the most common type of living room layout you will find in small spaces. The sofa is pushed up against the wall to maximize space and a coffee table is placed at arms length for looks and convenience.
The TV is directly across from the couch for easy viewing angles. You can define the space with an area rug if you have an open floor plan. Adding accent chairs in clever spaces can further separate the space and add some conversation areas.
2. The No Sofa Conversational Living Room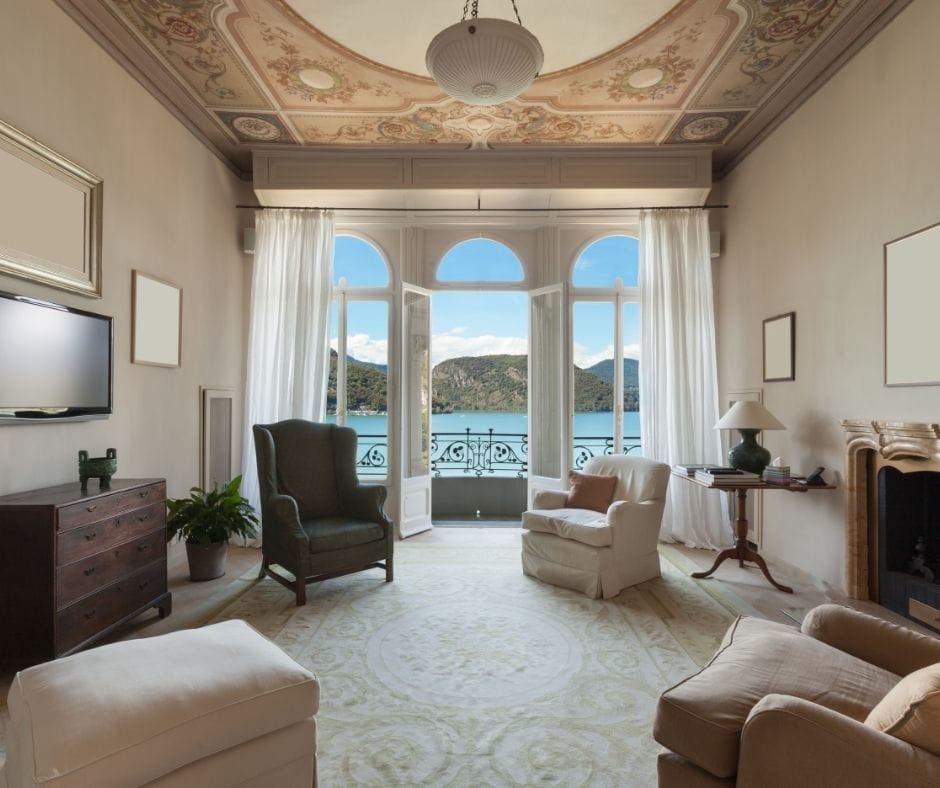 This type of living room is more common in large homes with multiple living spaces. The accent chairs are used around the room to make it an accommodating conversation room.
If you don't have a sofa because the space is too small or it's just not in the budget right now make sure to add enough seating. You can use ottomans, recliners and armchairs to keep the space cozy.
3. A Family Friendly Big Space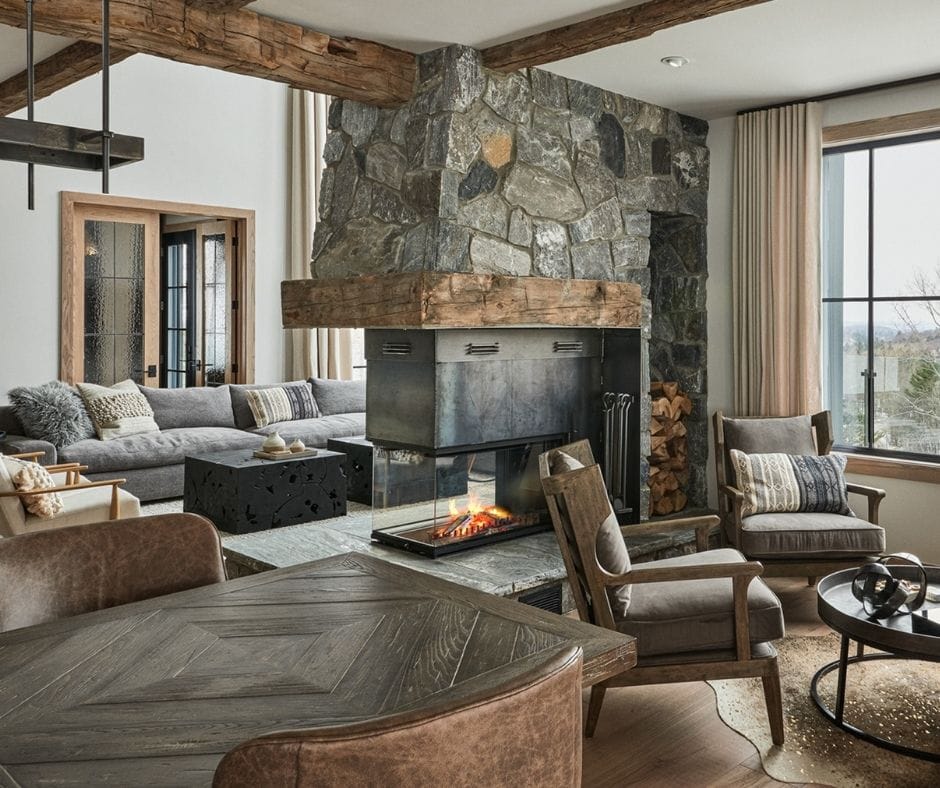 It goes without saying that the larger your family the more seating you will need. For large living rooms you can add accent chairs on the side of your sofa to make a space for everyone.
Further, you can cluster another group of armchairs around a low coffee table to keep things functional and inviting.
4. Traditional in a Bigger Space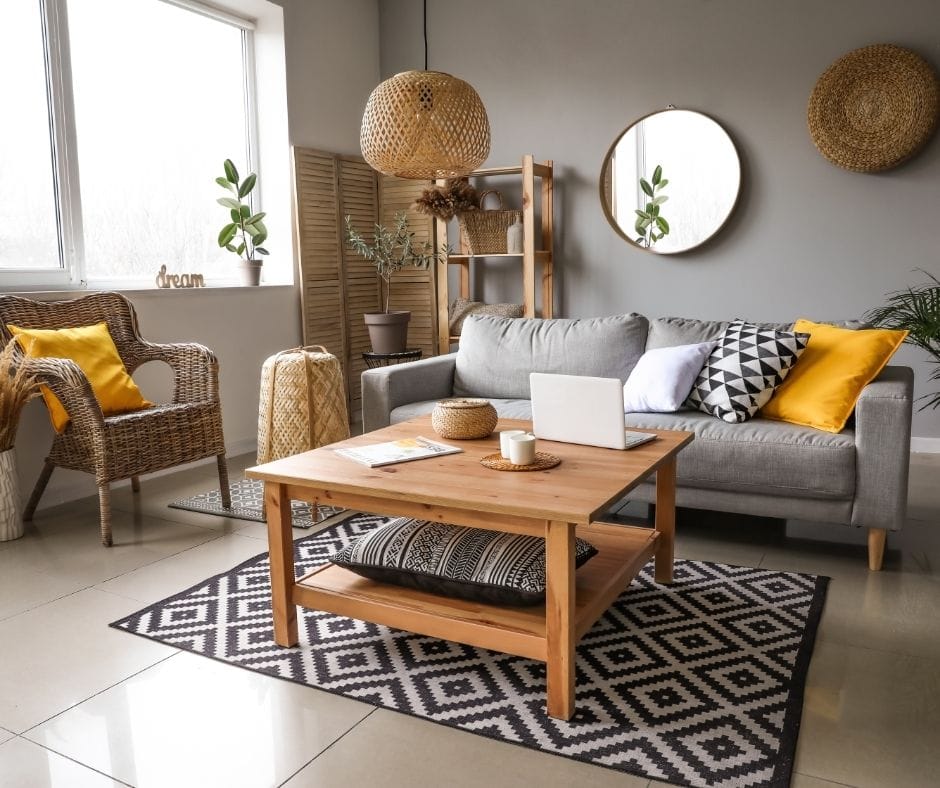 To make the most out of a space most people will push furniture up against walls. If you have a large living room try keeping it away.
This will make the space appear more inviting and cozy instead of having empty space in the middle.
Accent the area with an area rug and coffee table at arm's length.
5. Contemporary Conversation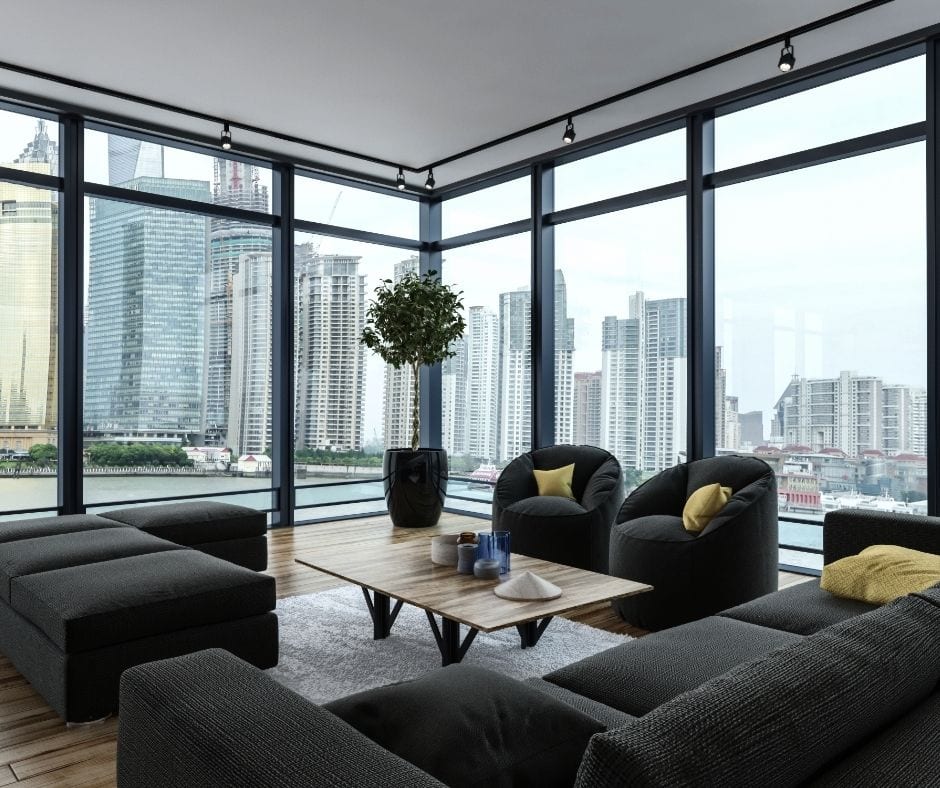 A living should be built around a focal point and in most spaces it's the TV. If you want to make a space that will create as much conversation and bonding as possible throw that conventional take away.
Try changing it to something like a coffee table. Try adding accent chairs and a sofa around a different focal point to increase time spent together instead of watching TV.
6. Open Concept with a Kitchen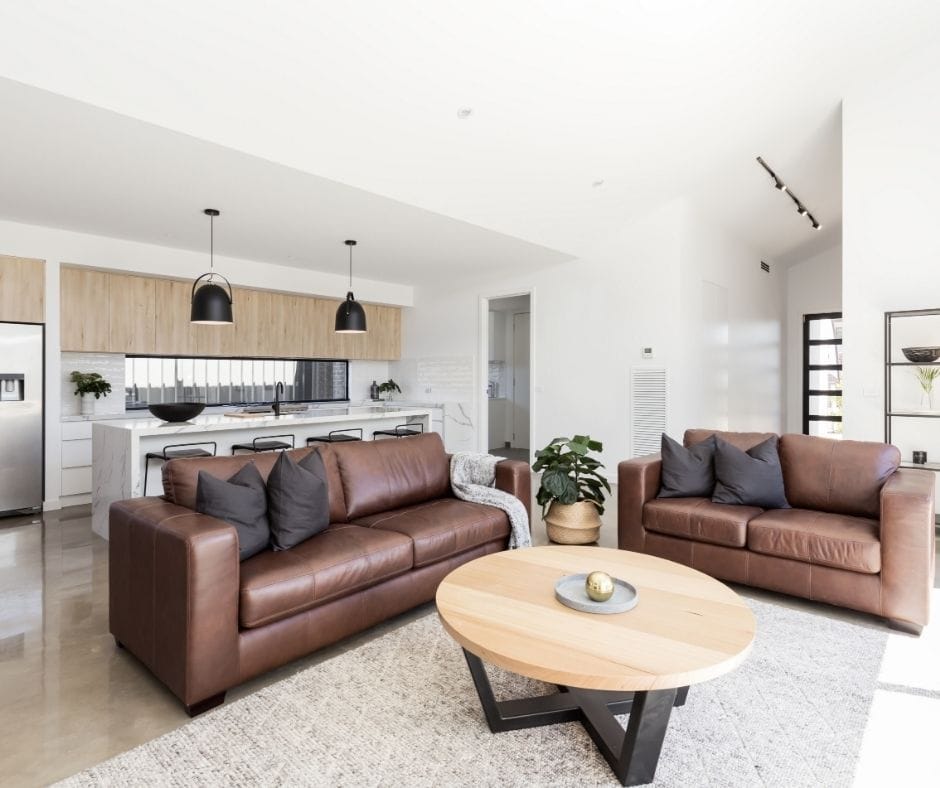 Open floor plans are the most popular type of home plans today and they don't appear to be losing any popularity. Kitchens adjacent to a living room are the most common.
Now to define each space I recommend to separate it using a sofa or chairs. You can use a loveseat, two accent chairs or a sectional to get the look.
To further make it it's own you can also add a large area rug.
7. All in One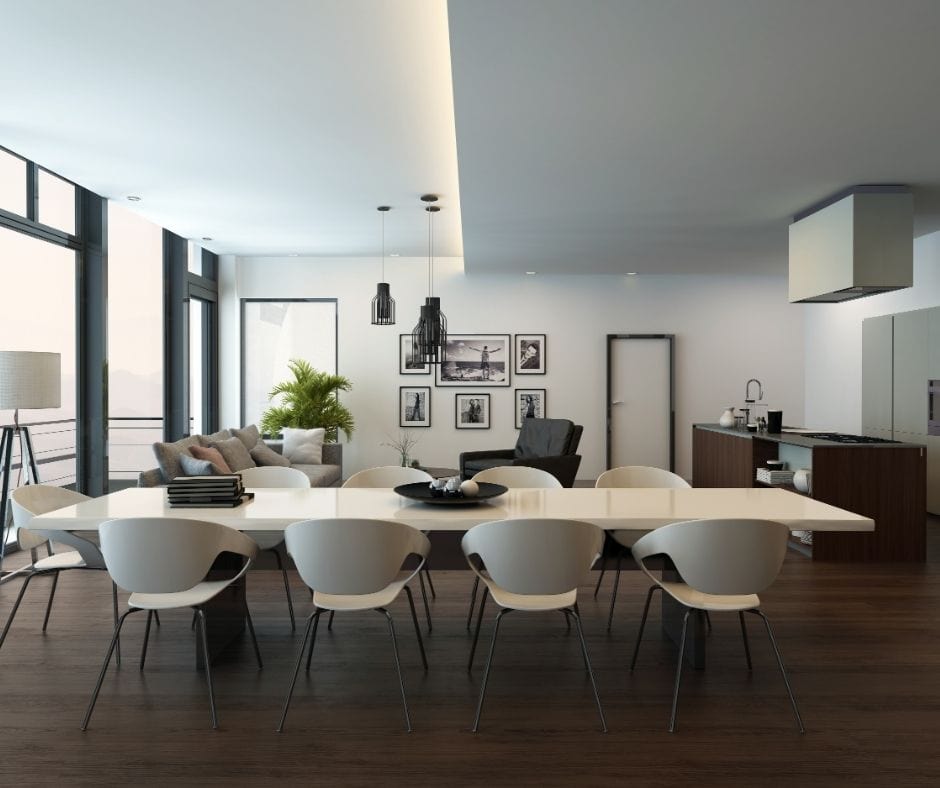 Building further upon open spaces, you'll see the most open concepts in apartment living.
You can have just one large room that will have a kitchen, dining and living room together. This is great for large families and entertaining and everyone will have a place to sit and talk.
If you like having things as open as possible focus on putting furniture in the perimeter of each space instead of blocking things off.
8. Balanced Traditional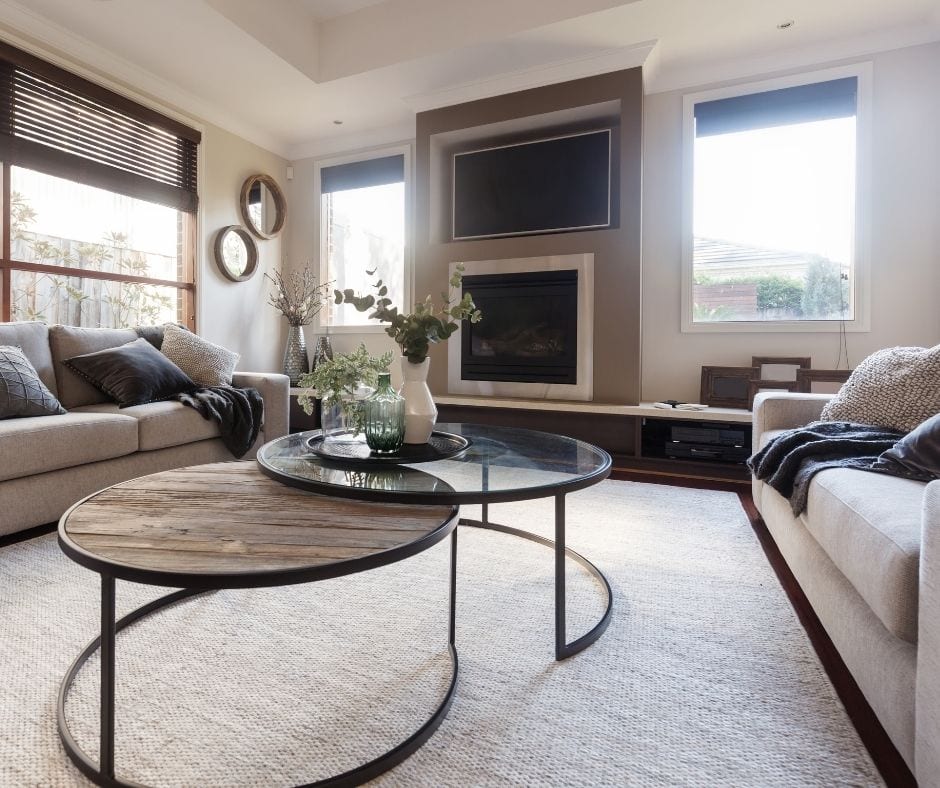 This is the most common layout you will see when considering a formal type living space. If you love harmony and balance try out this look.
The attention is set to people sitting across from each other instead of the TV
You can keep it perfectly balanced by adding a similarly sized couch on both sides of the space.
9. Balancing a Larger Space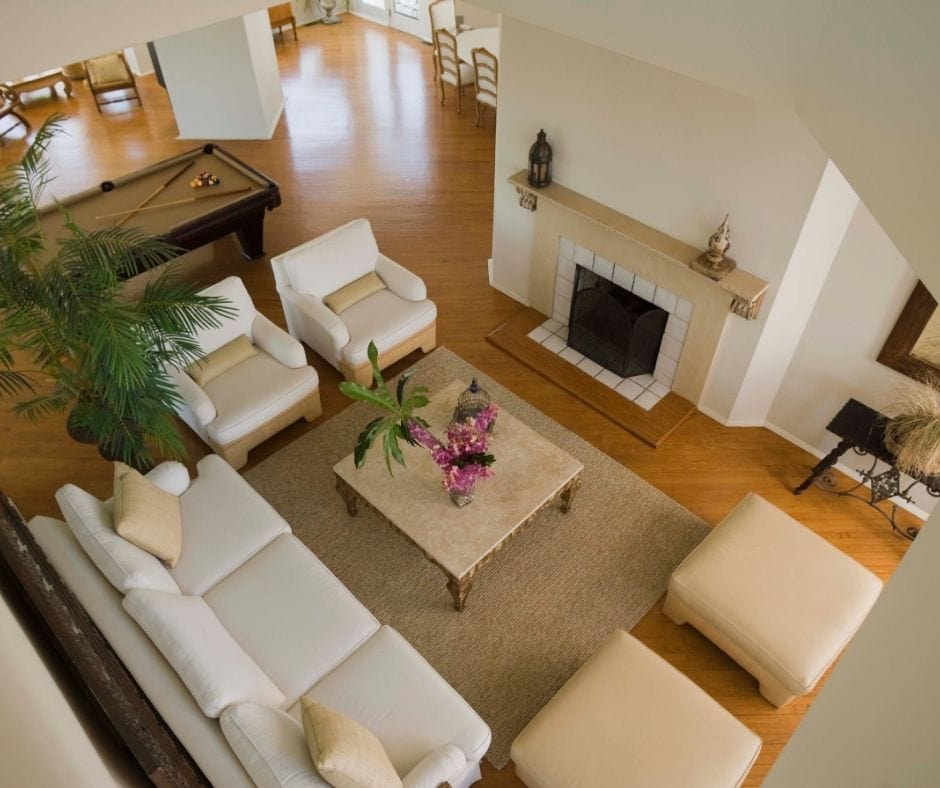 To keep a larger room in harmony try adding 2 accent chairs on either side of a coffee table and a sofa on another end. You can get creative with mixing and matching chairs or using ottomans in the space.
10. Minimalist and Modern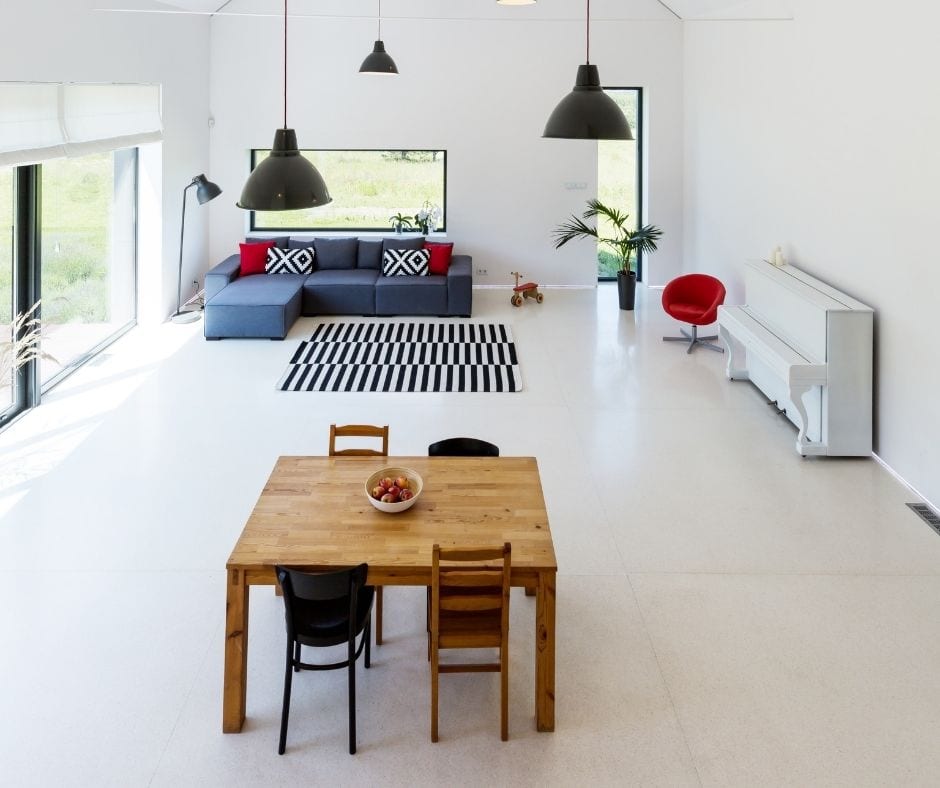 Don't be afraid to use small pieces of furniture in a small space. It can keep things simple and clean if you're a fan of minimalist design.
Large spaces will always appear elegant with enough natural lighting. Small furniture will build on that idea.
Implementing and Putting it All Together
After reading these tips you should now be well on your way to decorating your beautiful living room.
Keep in mind to take thing one step at a time and really imagine how you are going to be using the space when you start decorating. This will make sure you have a place that you love every time.