Have you wondered what L-shaped couches are called? What's the best place to use them and how should you place them? L-shaped couches are called sectionals, and they may be more helpful than you'd expect.
In This Article We'll Discuss
What Is an L-Shaped Couch Called?
The reason why L-shaped couches are called sectionals is because they are made up of several parts, or sections, to make the whole couch. You may also hear them referred to as "L-shaped sectionals".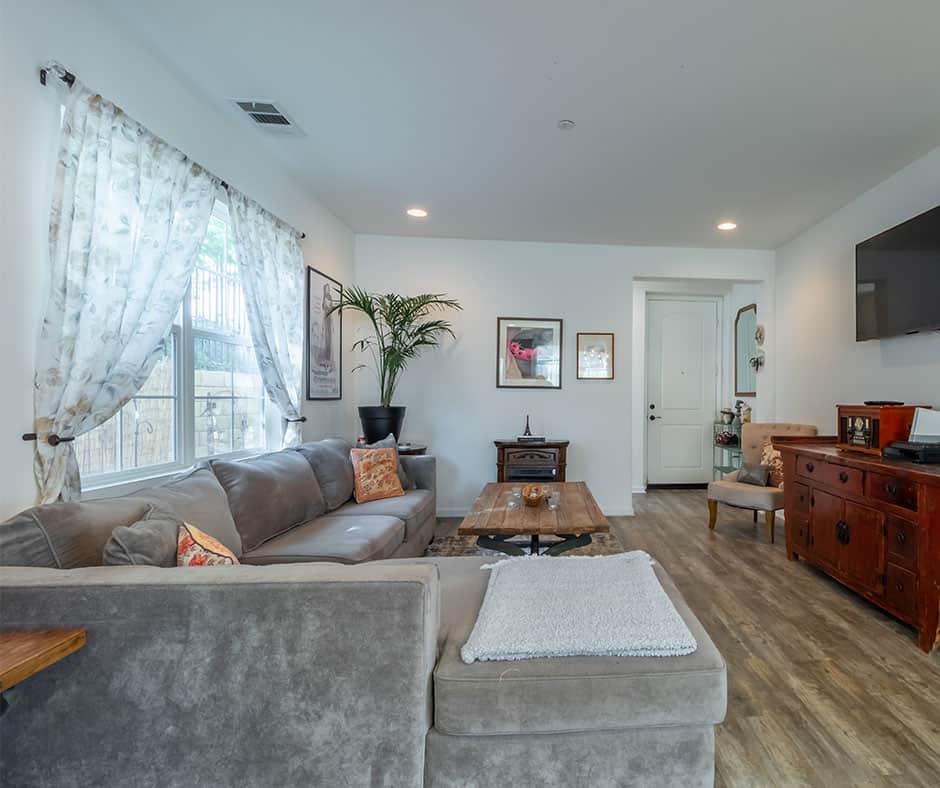 L-shaped couches, or sectionals, can be helpful in many different living room layouts. Sectionals offer extra seating per square foot that is lost in a traditional sofa-loveseat-chair set up. Think about the space between different pieces of furniture that goes unused. That isn't a problem with an L-shaped sectional sofa.
How Should You Put an L-Shaped Sectional in a Living Room?
Always begin by first measuring your space to know how much room you have for your furniture. Once you've found an L-shaped sectional that you think may work, we recommend taping off the measurements with blue painters tape. That will give you an exact idea of how much space it will take up.
Size
When choosing a size for your sectional, ask yourself how many people you're hoping to fit on it. L-shaped sectionals will have corners or wedges, these often seat 2 people instead of one. So, make sure to take that into consideration.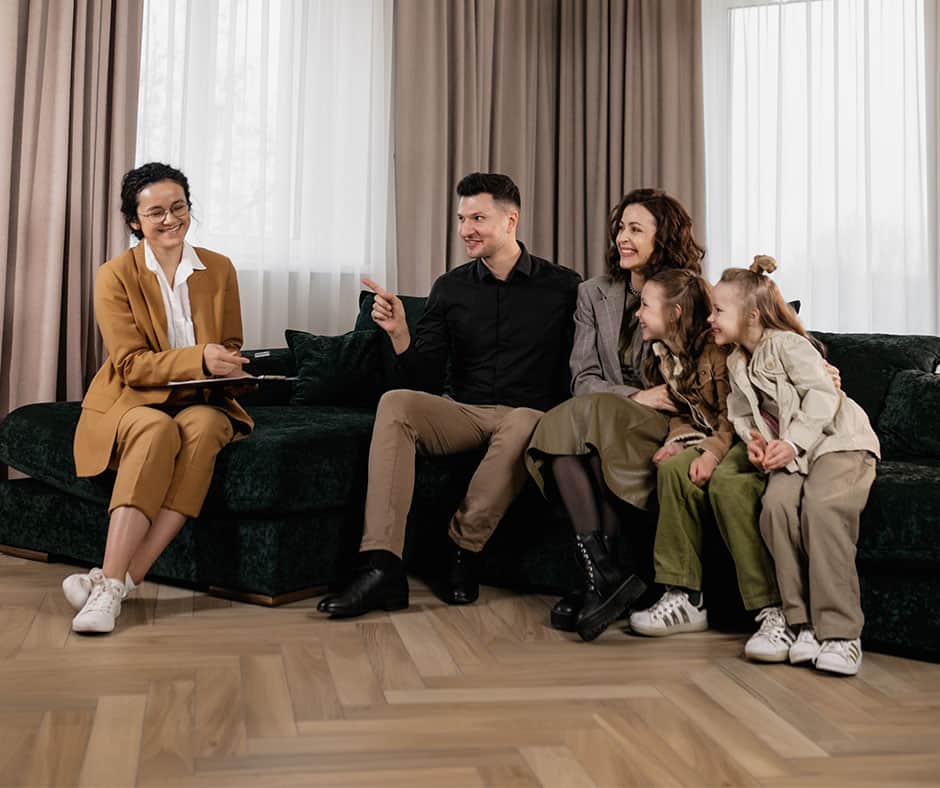 When deciding on your sectional size, you should also consider the other furniture that will be in the living room— end tables, coffee table, etc. You'll want to ensure you have space for all the pieces you need.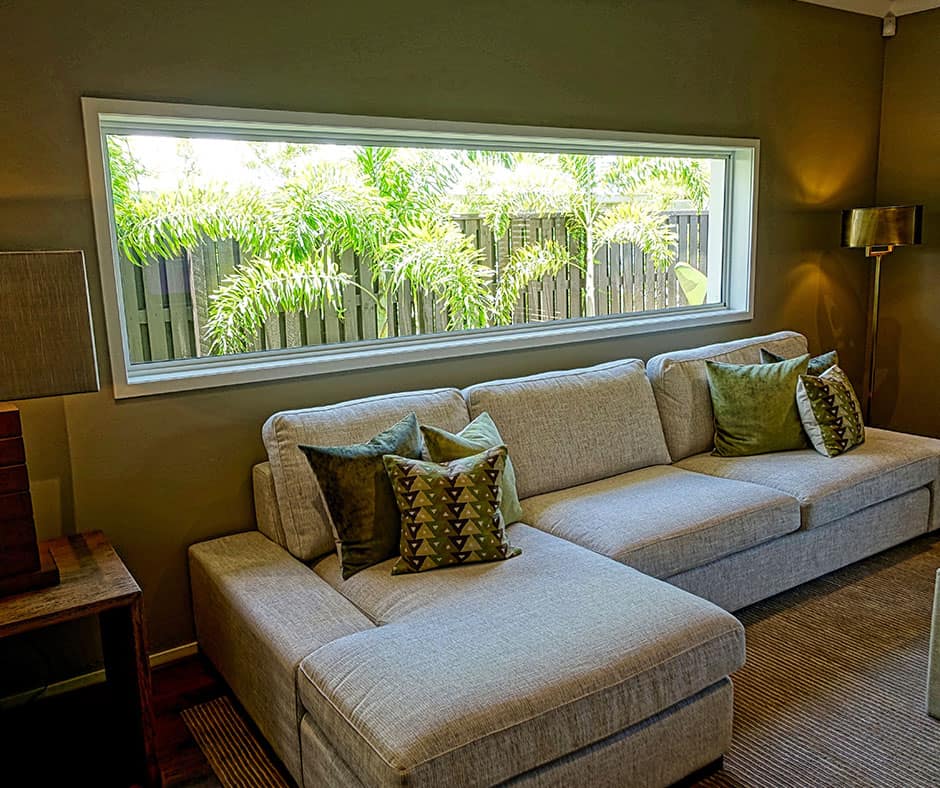 Lastly, when deciding what size sectional to buy, consider the ease of accessing either side of the sectional. Will you have to walk around the entire room to access both ends? Try to make both sides of your living room seating accessible.
Style
L-shaped sectionals come in different styles, colors, fabrics, or leathers. One of the unique considerations for these pieces of furniture is if the sectional is all individual seats or if it's a couch with a chaise. A chaise seat will be an extended single cushion coming off the main individual seats to form the L-shape of your sectional.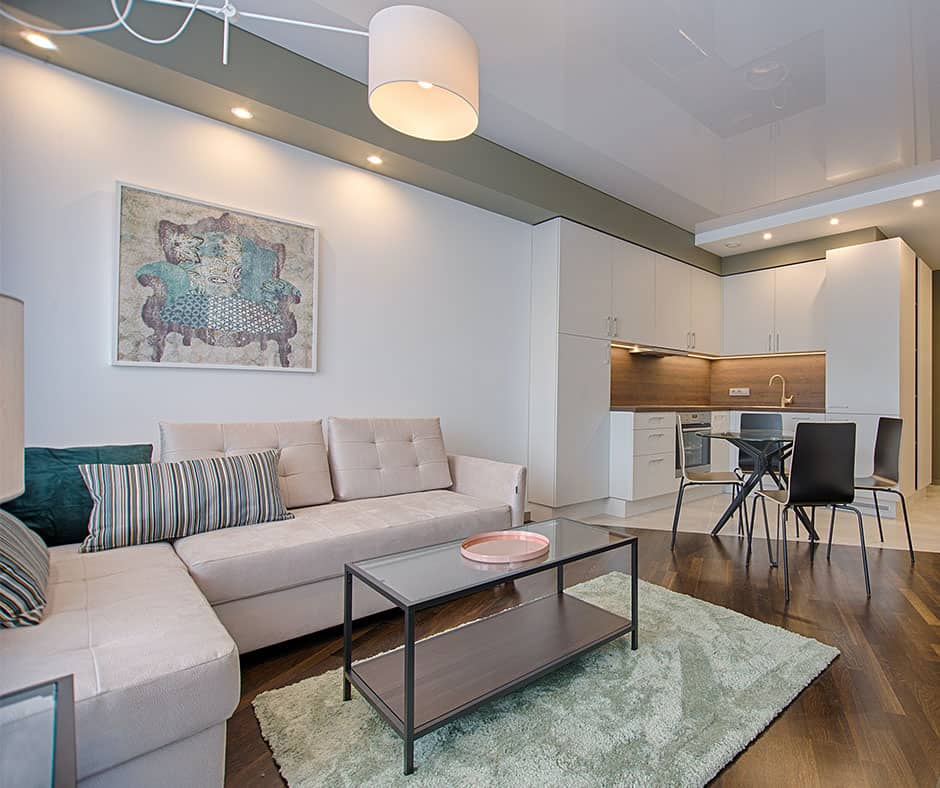 Before starting your search, you should decide if you want a stationary or reclining sectional. Reclining sectionals will create less space in your living room when you recline the seats, so make sure it's easy to walk around in your space.
Placement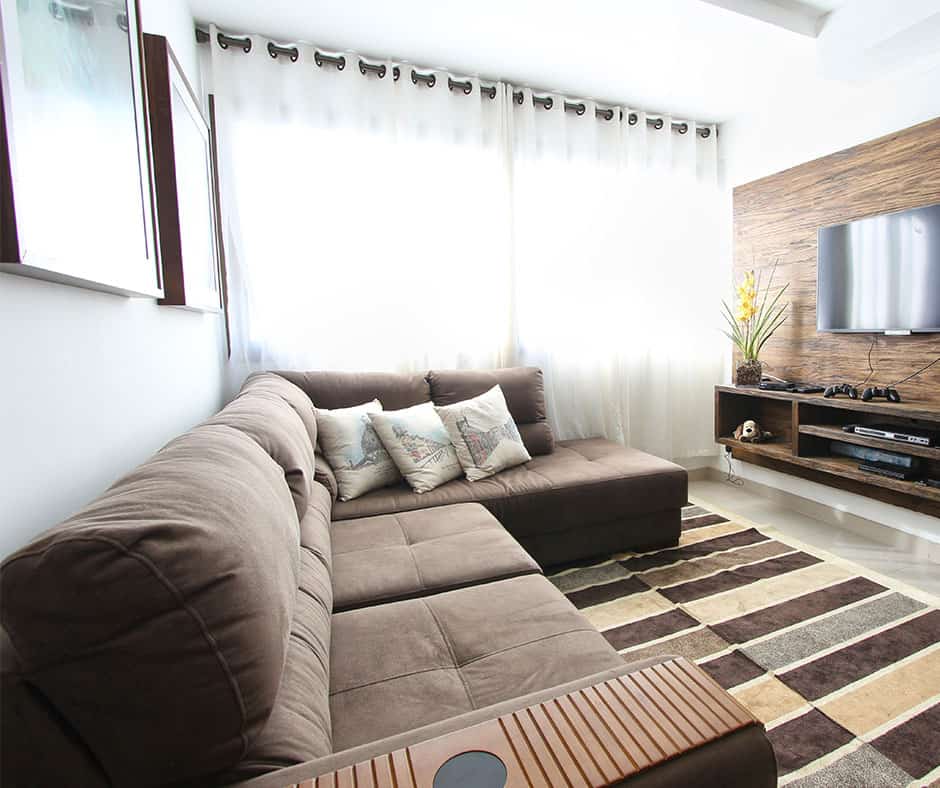 L-shaped sectionals can be free floating in a large great room, or you can put them against the wall. Either choice will work in different spaces. However, if the back of your sectional is decorative, you probably don't want it hidden by a wall. You'll also need plenty of space to lean the seats back if you have a reclining sectional.
Are L-Shaped Sectionals Trendy?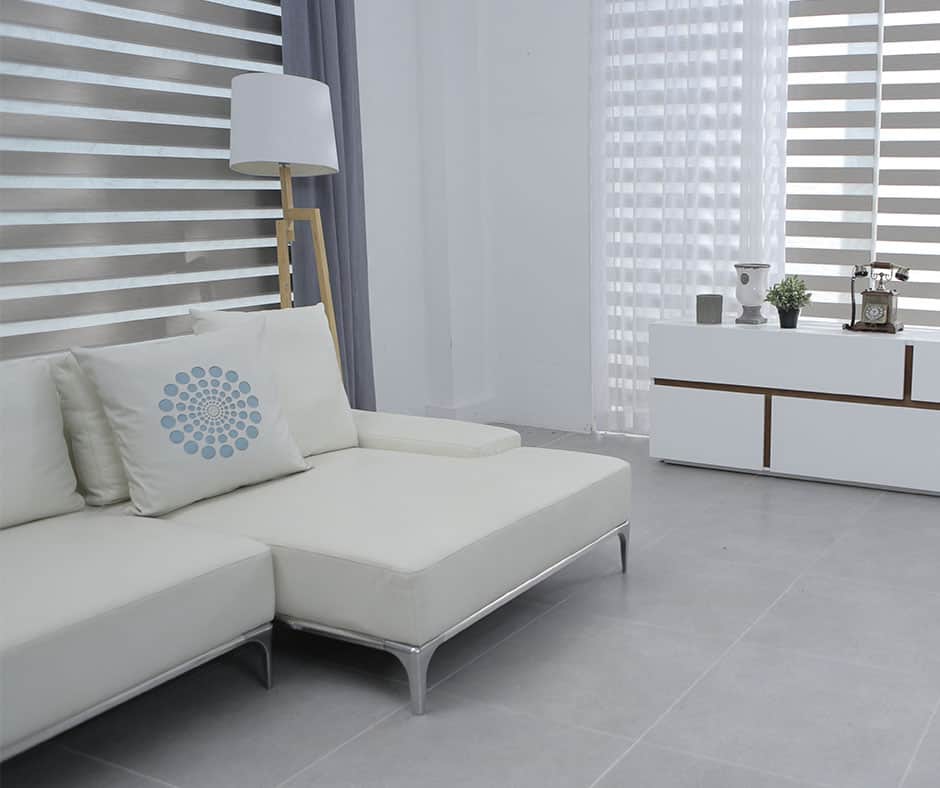 Sectionals are incredibly popular in the home furnishings industry today. You can buy them in dozens of styles, colors, and configurations to best fit your needs. Because they can be made to order to fit your lifestyle, sectionals are very trendy.
Pros and Cons of L-Shaped Couches
An L-shaped sectional could work great in your space. But, you should know what to expect before purchasing one.
Pros
They are very trendy and accessible
You'll get more seats in your area than you would with a traditional living room furniture setup
You will save money because they cost less than purchasing the seats in separate pieces (ex: sofa, loveseat and chair for six people instead of a six-person L-shaped sectional)
Sectionals can be customized to fit your space
They are made of different sections, so they're much easier to move than a large sofa
Cons
A sectional will take up more space in your living room
They will only fit in your space a few different ways. So, you won't have the freedom to move individual pieces around to find different placement solutions
They're harder to re-sell because they won't fit everyone's space and you'll have to sell them as one single piece
Conclusion
L-shaped couches, also known as sectionals, can be useful and can create extra seating in your living room. They come in a variety of styles, colors and sizes, so it'll be easy to find one that fits your needs.
Make sure to always consider the space in your room. That will help you decide how large or small of a sectional you will need to make your living room as comfortable as possible.