Is your kitchen in the middle of the house? Or, are you thinking about putting the kitchen in the middle of your house? You may be wondering if this is normal or functional in your home. Below, we'll answer some important questions relating to having a kitchen in the middle of your house.
In This Article We'll Discuss
Can a Kitchen Be in the Middle of the House?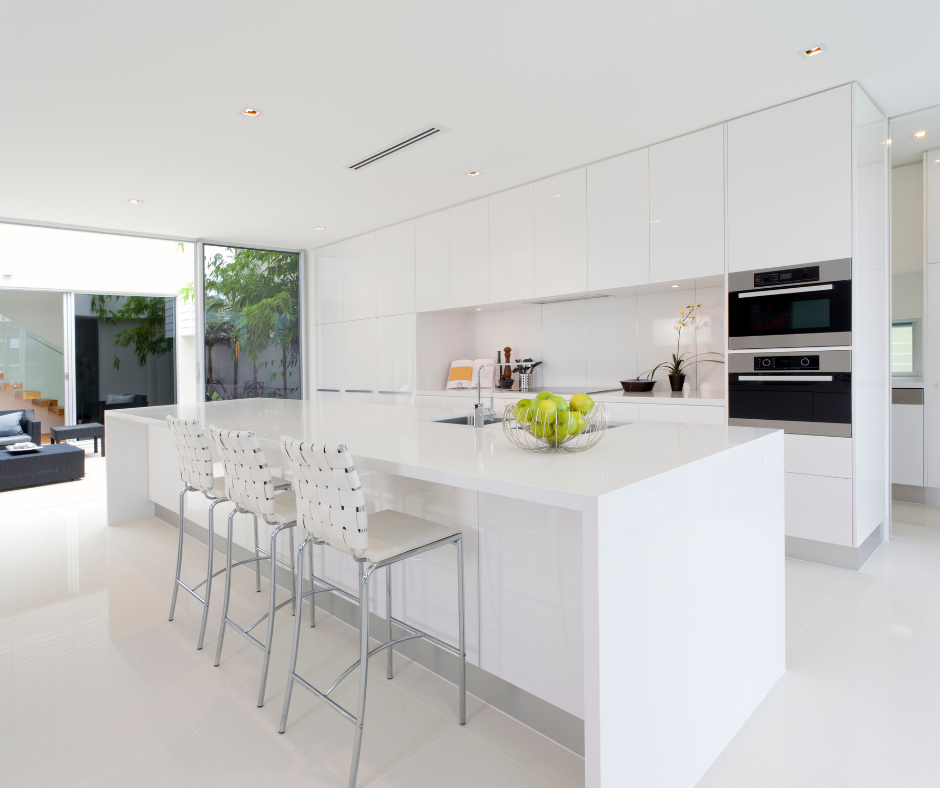 A kitchen can be in the middle of your house. Kitchens are now often believed to be the most important room in a house. Kitchens are where people gather to cook meals and share time together. Because of this, kitchens are considered a key room in the house.
A kitchen is also one of the rooms that everyone in the family uses. Whether you're cooking dinner or grabbing a snack, everyone uses the kitchen.
Being such an important room, a kitchen may be placed in the middle of a house. This allows easy access from anywhere in the house. A kitchen in the middle of a home puts it at a central and accessible location for all. This means that all family members can use it easily and without hassle.
Pros and Cons of a Kitchen in the Middle of a House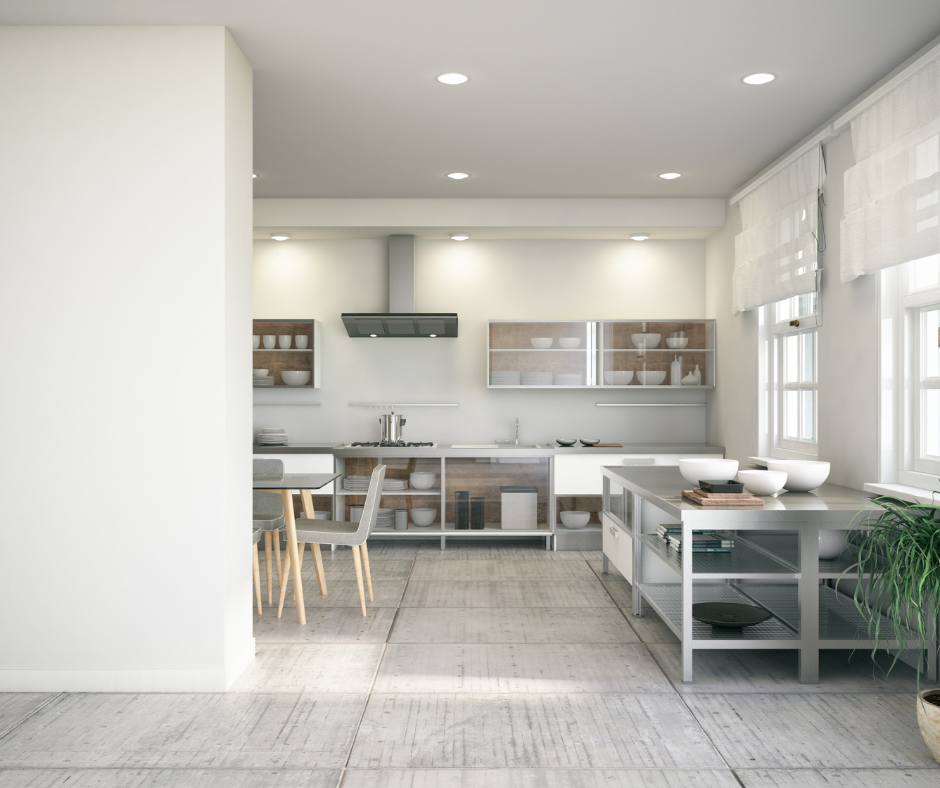 No single layout is perfect for all homes. Below, we'll consider the pros and cons of a kitchen in the middle of a house. Consider your family's needs to see if this layout suits you best.
Pros
The kitchen is accessible to all. Everyone can enjoy the space easily and get what they need.
The kitchen will likely be better ventilated since it has openings on both sides. More ventilation for a kitchen means less smell and smoke buildup.
The kitchen has easy access for bringing in groceries or serving food. This makes it practical for more than just cooking.
A center kitchen creates an open environment. Your family and guests are usually near each other. This creates ease in social settings — planned or unplanned. It creates a great space for family connections.
Cons
Gasses and particles from cooking can spread to other rooms easily. This means possible buildup on doors, walls, and cabinets in other rooms.
Your kitchen will be visible from more vantage points, so it should stay clean and tidy. This may mean a bit more maintenance than if the kitchen were tucked away and out of sight.
The kitchen also may need to be cleaned more often because of higher foot traffic. Keeping it at the center of the home means it will get more use than if it wasn't as easily accessible.
Noises in the kitchen are more likely to be heard through the house. Kitchens that are tucked away don't have this problem. Sounds from cooking early in the morning or late at night could be loud to individuals in other rooms.
Space may be wasted in your home's layout. Kitchens need lots of counter space and appliances. Instead of spreading them into corners, you are using prime layout space.
Should the Kitchen Be the Center of a House?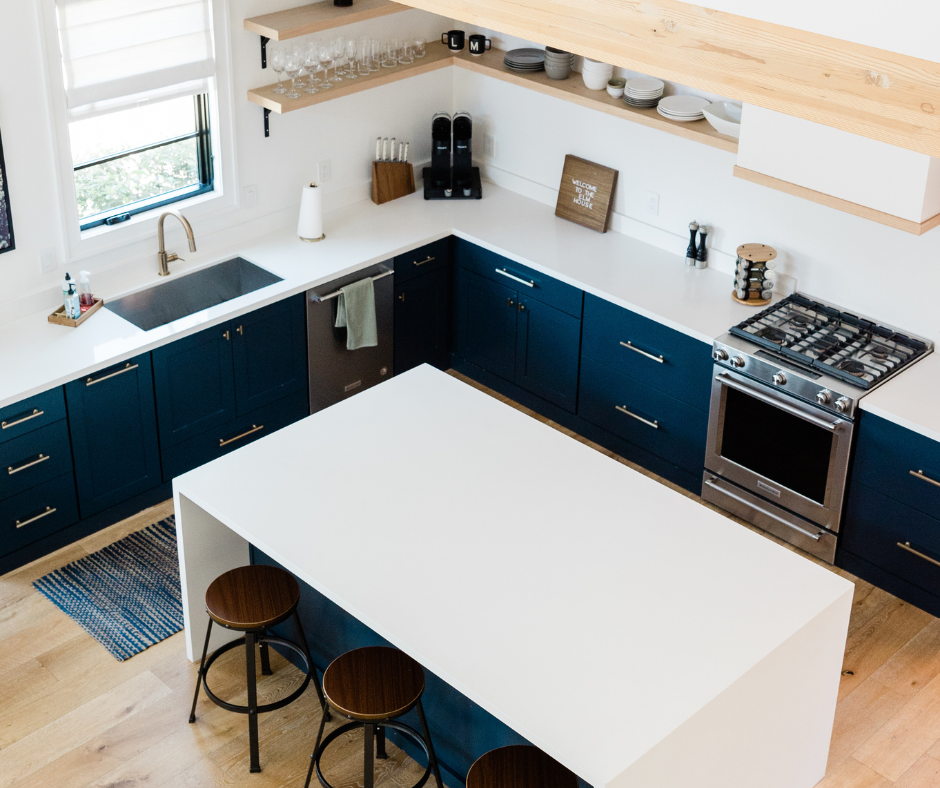 If you want an easily accessible kitchen, then yes. Placing the kitchen in the center of your house is a good idea. If this is a space you use a lot, you want easy accessibility for yourself and your guests. It's a great idea if you like an open, social environment.
If you host often or spend lots of time together as a family, we suggest it. This creates many opportunities to connect with others. It makes the task of cooking more enjoyable and more of a shared experience.
If no one in your house is much of a cook, you shouldn't place the kitchen in the center of your house. If that's the case, it makes more sense to have your kitchen in a more remote area of your home. This reduces with traffic and maintenance for cleaning. It also allows you to maximize your layout for a room you'll use more.
Are Kitchens in the Middle of the House Functional?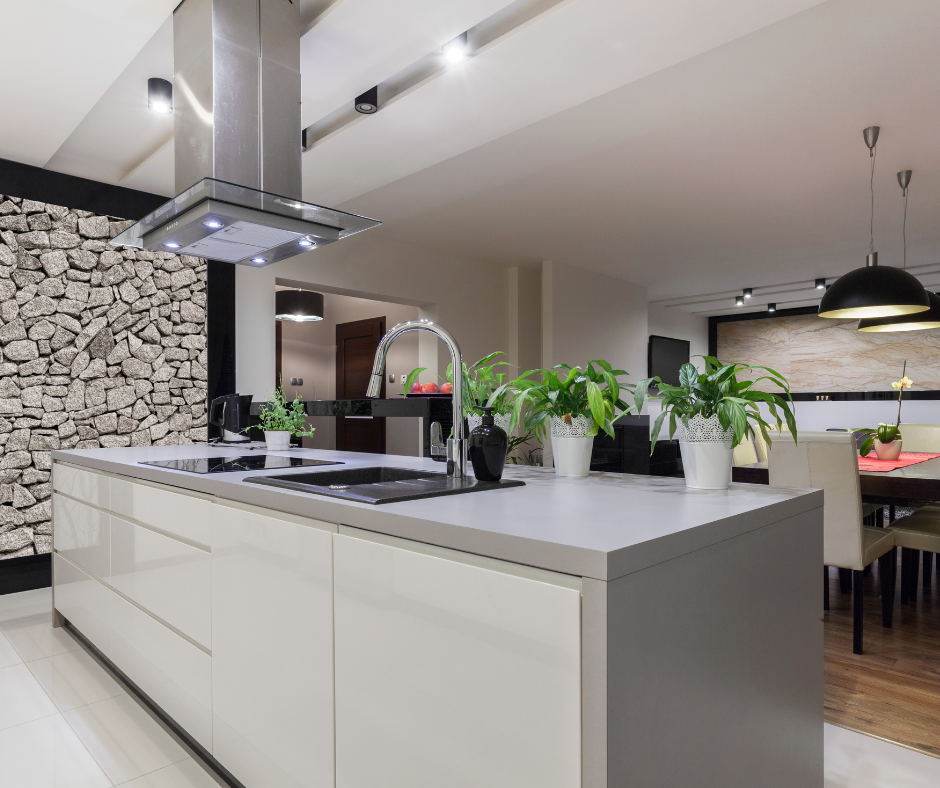 Kitchens in the middle of the house are functional. Some considerations are access to water or gas lines for a gas stove. A lot of times these will be up against the sides of a house. Depending on the appliances you will be using, keep this in mind.
If you don't have access to certain water or gas lines, a center kitchen is not functional. In that case, consider putting the kitchen elsewhere.
Is It Bad Not Having a Window in the Kitchen?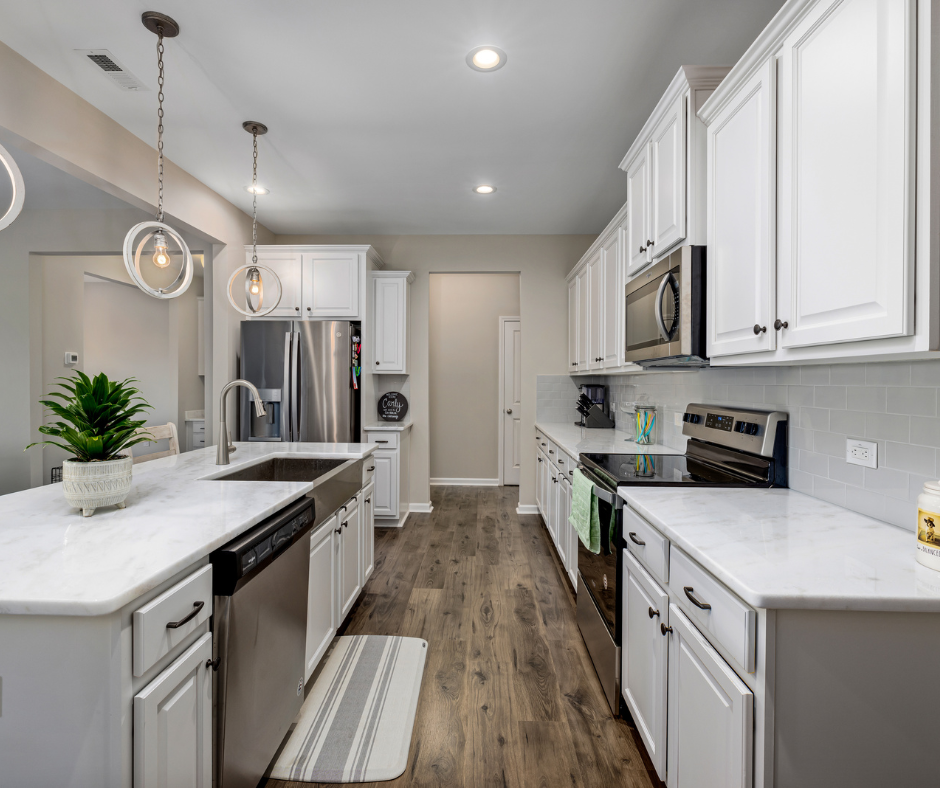 A window in the kitchen is not necessary but is encouraged. Windows do a lot for kitchens. For one, they add lots of extra lighting and make the space feel bigger. This is very helpful if you have a smaller kitchen.
Windows are even more important for your kitchen's ventilation. If the room smokes up, a window helps circulate air to clear it out. Windows offer lots of fresh air in a kitchen. They also help control how much heat is in the house when you are using the oven.
If at all possible, we suggest having a kitchen window. Another good choice is to make sure the window is screened. This allows you to circulate air while keeping unwanted bugs and leaves out.
Is Adding a Skylight a Good Option for Adding Light to a Kitchen in the Middle of the House?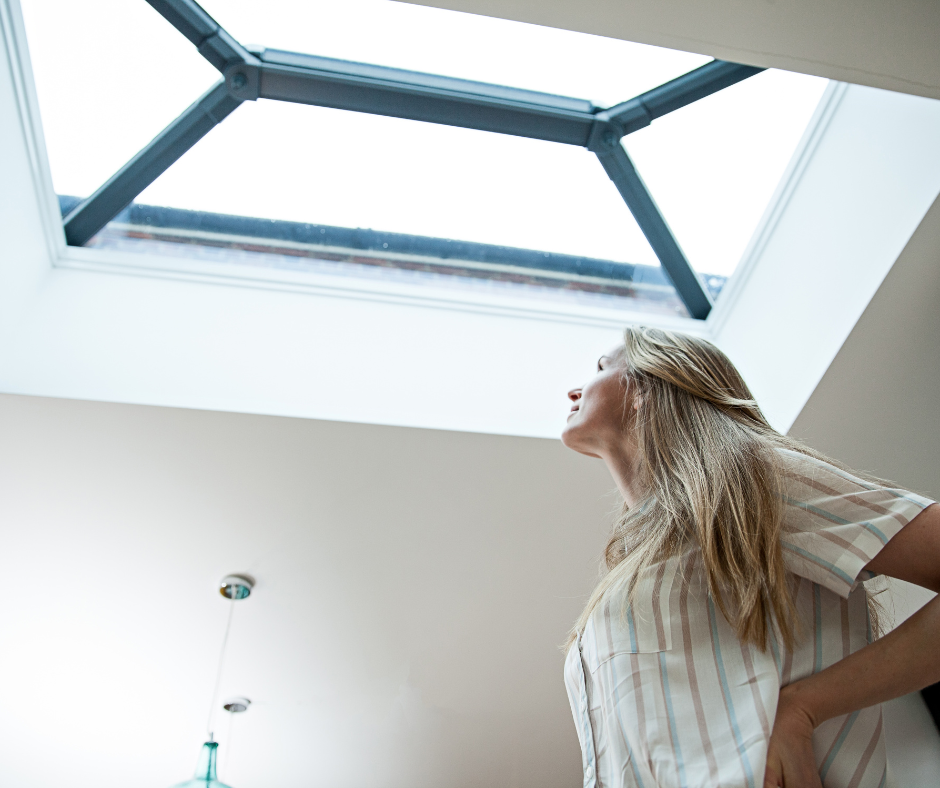 Adding a skylight can really brighten your kitchen. A skylight is a perfect choice to let lots of extra light into a kitchen in the middle of a house. This will bring in extra brightness and make your space feel much larger. This helps keep the space airy and light.
Because kitchens are used so regularly, they get dirty easily. One of the best ways to make spaces look clean is to reduce clutter. Another way is to increase lighting. By adding a skylight, you are guaranteeing your kitchen will have lots of extra natural light year-round.
Conclusion
Kitchens in the center of your home can be functional and work well for your family. You should consider your needs and how often the kitchen is used. Let us know if you have a specific layout that we can help answer questions.