Are you hesitating to design your kitchen and living room differently? Do you have a vision for your two spaces that isn't identical? That's okay. Your kitchen and living room don't need to match perfectly.
So, you don't need to feel pressured to make sure everything is the right match. Consider the questions below and look at the final guiding tips to make your spaces flow and work together.
In This Article We'll Discuss
Why Spaces Don't Have To Match, but Do Need To Coordinate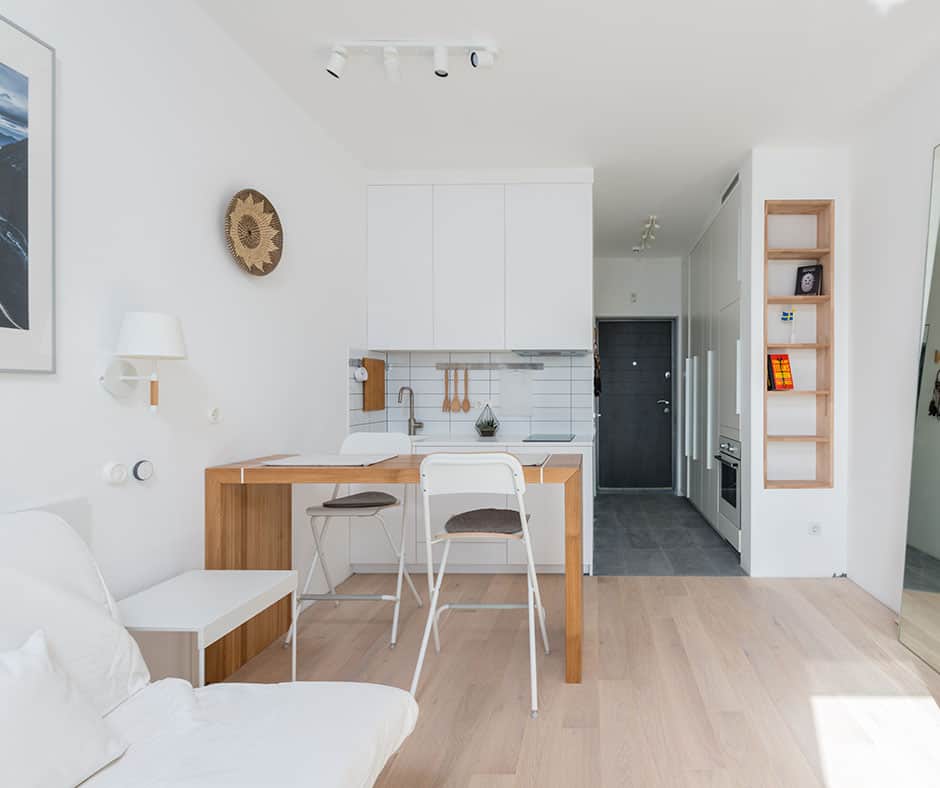 It's important that your home flows well and creates an inviting atmosphere. Gone are the days of rigid design rules and making everything a perfect match. That being said, you still need to make sure you're keeping a common theme and color palette in mind. That will help make your rooms flow smoothly from one to the next.
Should the Kitchen and Living Room Be the Same Color?
Color plays a big role in home decor. Different colors make us feel different ways.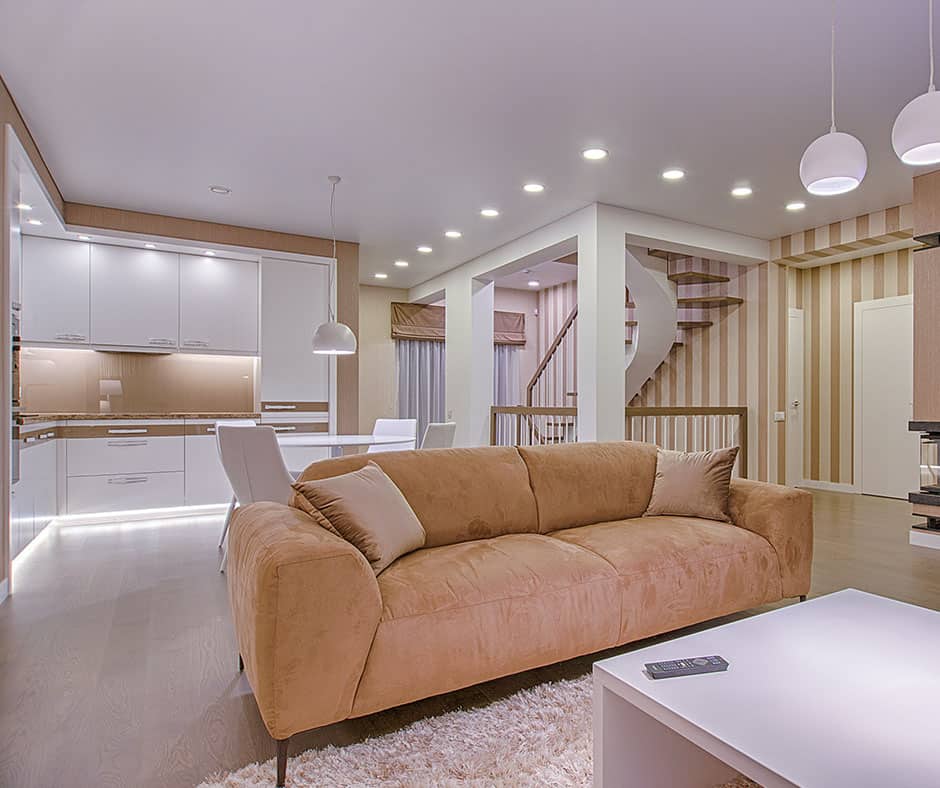 When picking the colors you'll use in your space, first consider how you want the room to feel— playful and fun, calming and peaceful, interesting and eclectic. Based on that choice, you can choose which color is best for your furniture, walls, and cabinets.
Once you've chosen the best color palette for your theme, you'll want to use shades and tones of those colors without too much variation. While the kitchen and living room colors don't have to be an exact match, they do need to work together in harmony.
Furniture
Furniture colors will vary depending on their finish. Natural wood tones, whether dark, medium, or light, bring in an earthy, natural vibe. Painted furniture can differ from a rustic, distressed look to a modern, clean feel or even a deep and dramatic jewel tone.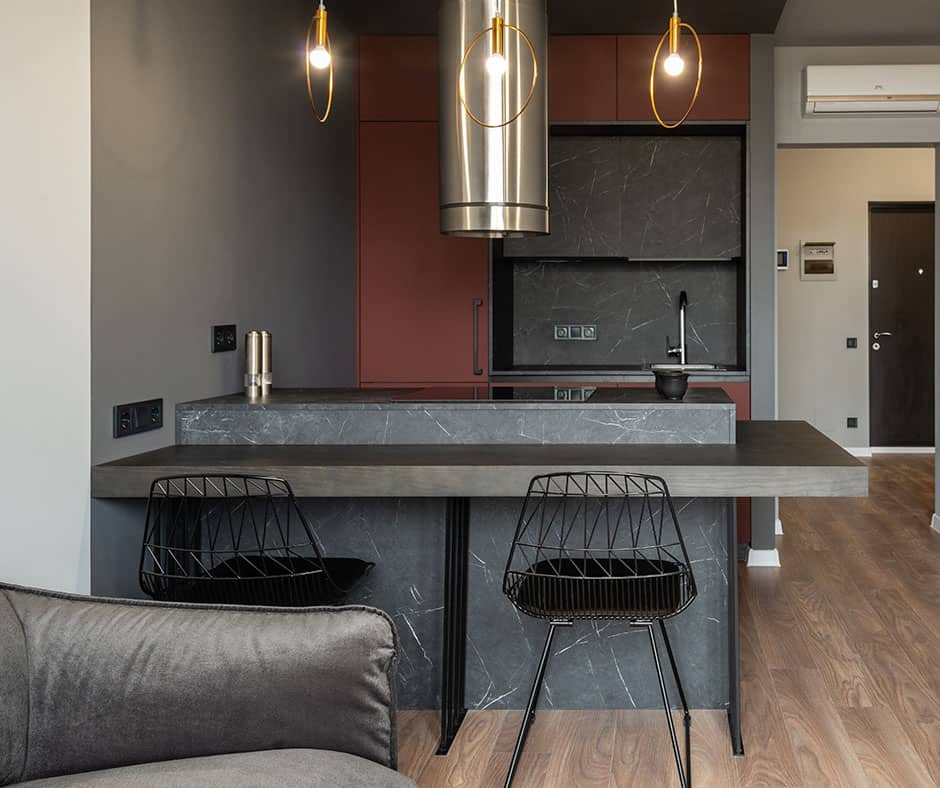 Feel free to mix in different furniture colors, as long as you're keeping with your theme and color palette. Try to not pick furniture colors that compete in your space and ultimately clash.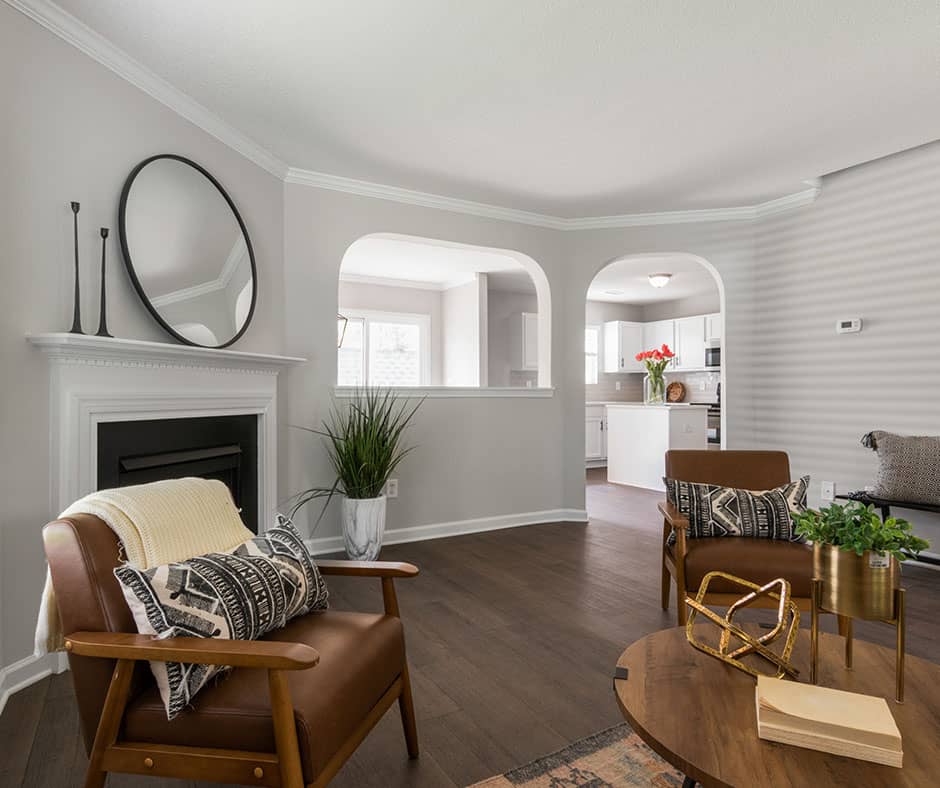 An example of contrasted yet coordinating living room furniture would be an industrial coffee table with natural wood tones and metal accents paired with painted black end tables. The black in the end tables ties in the industrial metal accents from the coffee table. Although they aren't a perfect match, they coordinate well and don't compete with each other.
Walls
Staying consistent with the same wall colors throughout your main common areas helps keep the flow going from room to room. If you want a contrast, include an accent wall by using a unique color or wallpaper. This will add a pop of color or pattern to your space.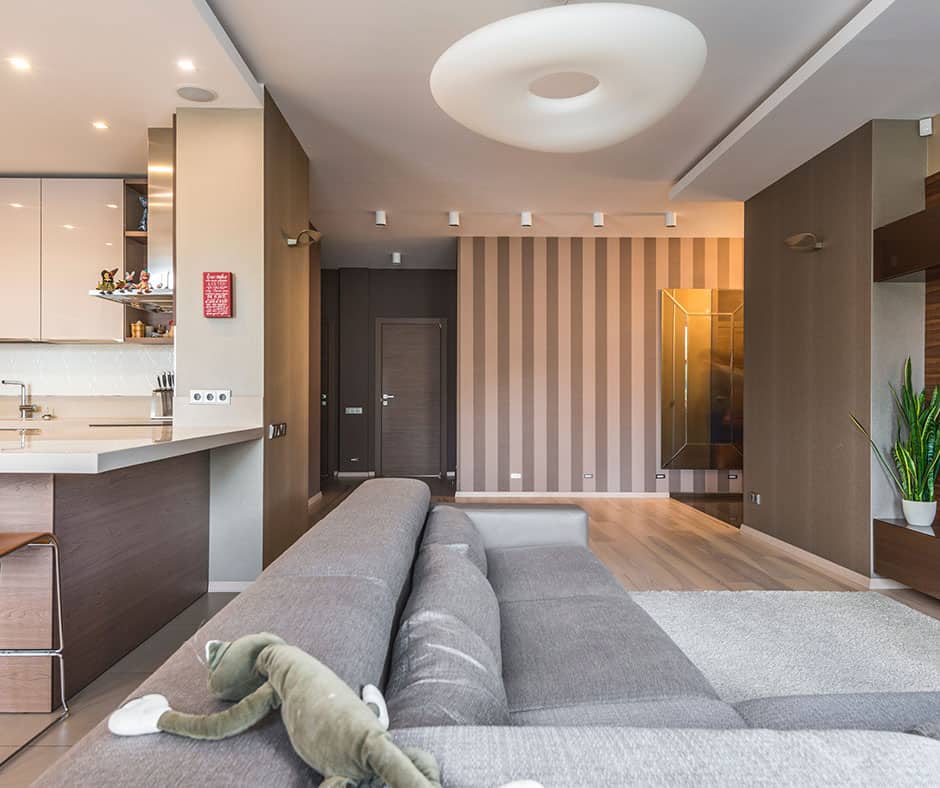 You can use a more neutral wallpaper style like a white, modern, geometric design to add some texture to the space. If you're creating a playful and colorful space try wallpaper with pinks, navies and yellows to add some cheerful intrigue to the room.
Cabinets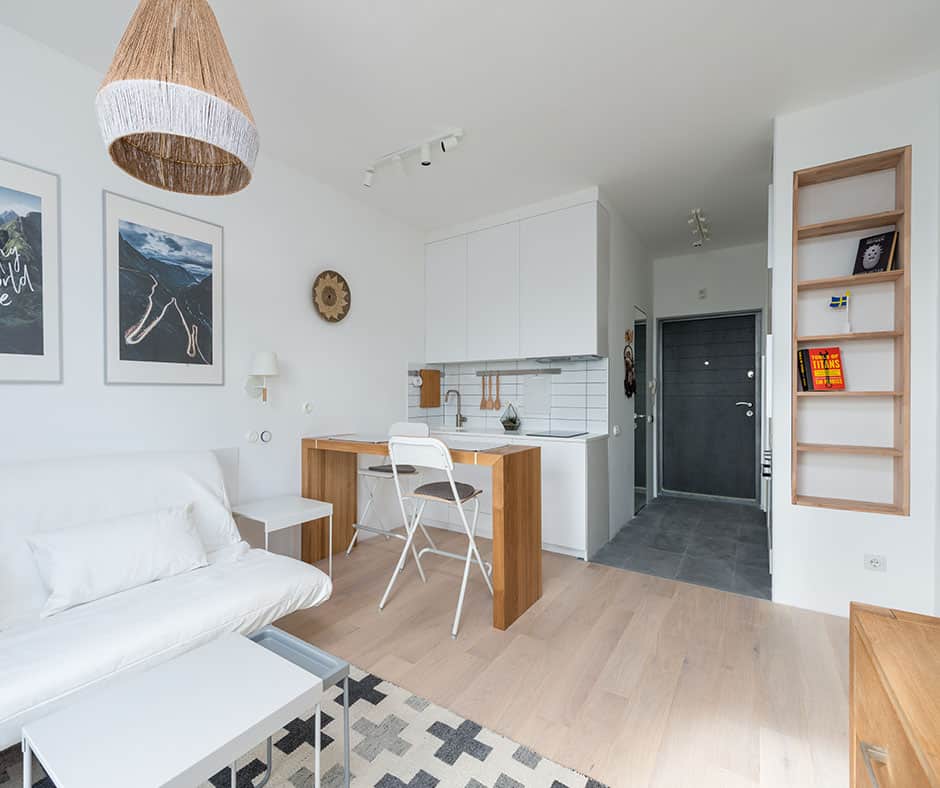 Your cabinets will be the bulk of the color in your kitchen. Choose a neutral color that coordinates well with the pops of color you've picked to accent your kitchen. The kitchen cabinet colors can be unique and do not have to match your dining room furniture, as long as they don't clash with it.
Should the Kitchen and Living Room Lighting Match?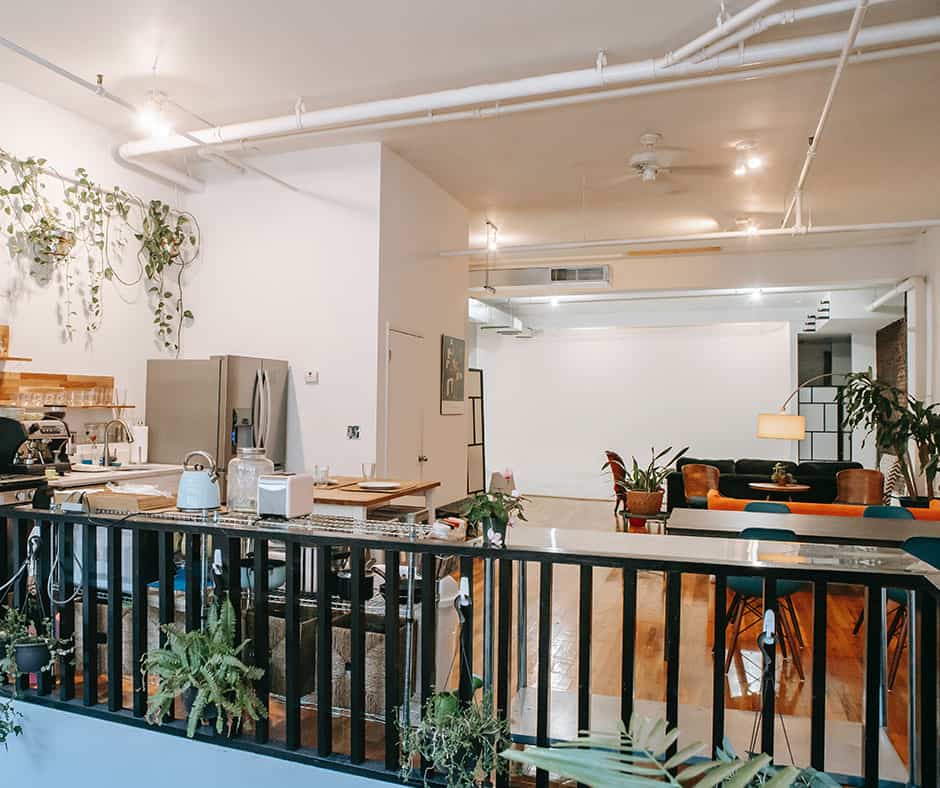 An easy way to continue the flow of your design from room to room is to use matching light fixtures. But, adding a unique chandelier to your dining or living room will add flair and character. You don't need to perfectly match the chandelier to your other fixtures as long as it coordinates well with them and goes along with your theme.
Do Open Concept Kitchens and Living Rooms Have To Match?
Open concept kitchens and living rooms should have similar elements that help the rooms flow as you walk through them. These elements include matching flooring, wall colors, and light fixtures.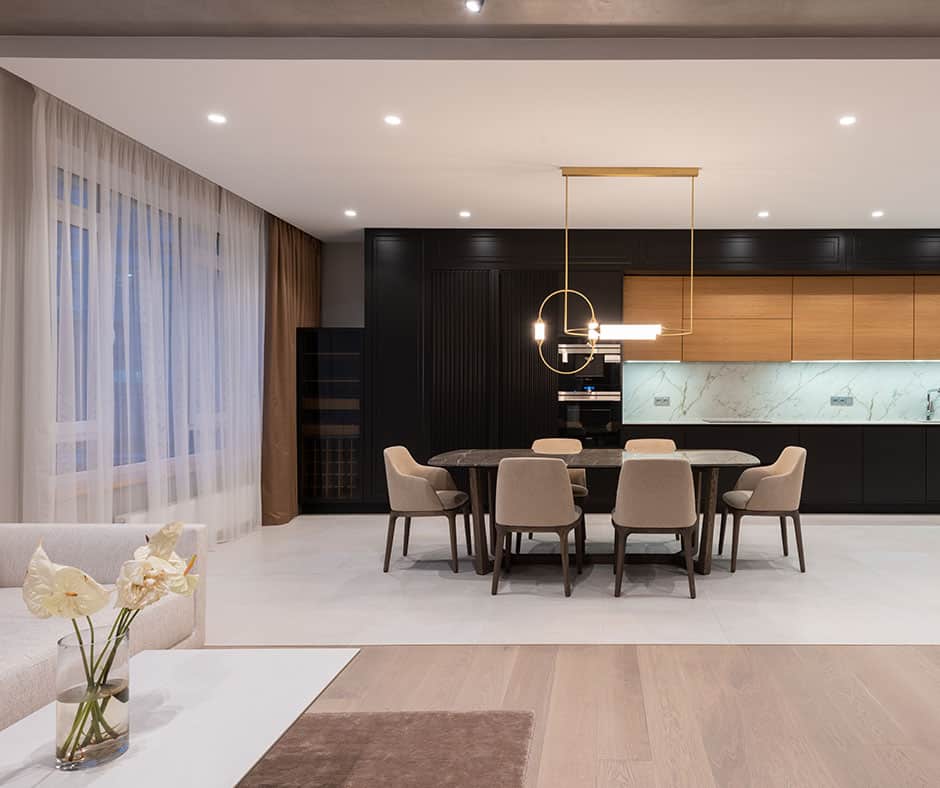 The furniture style and colors of both spaces can be different. Stick to your theme and color palette, and feel free to be creative when coordinating decor.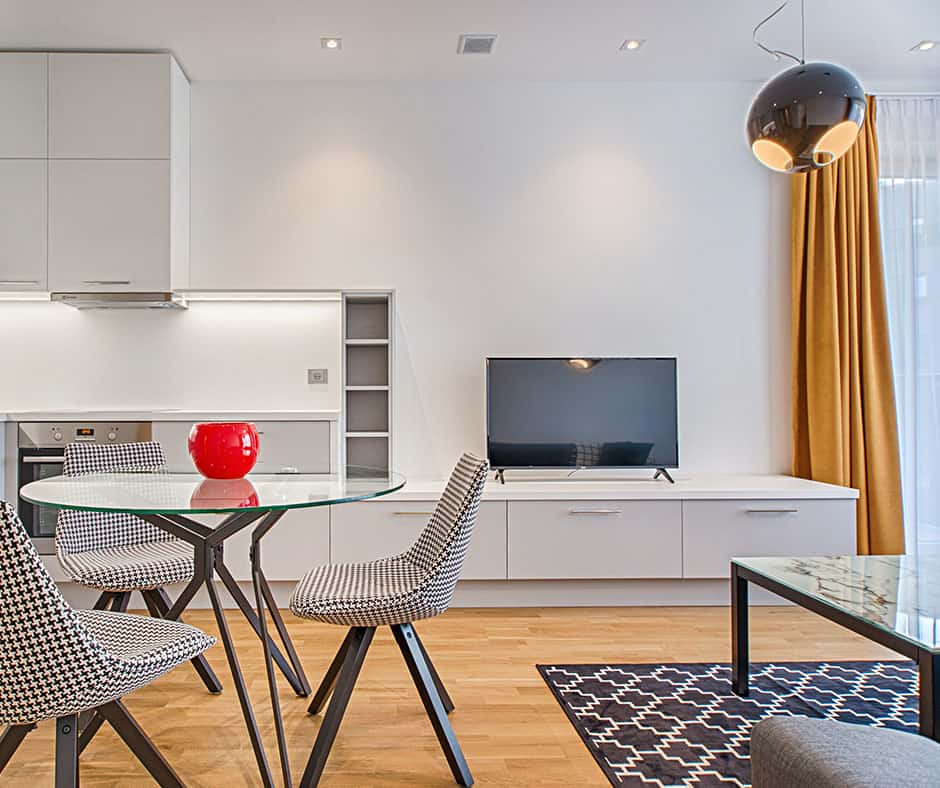 If your rooms' anchors (walls and flooring) match, you will have created two spaces that flow together into one open concept room.
Should Rugs Match in Open Concept Kitchens and Living Rooms?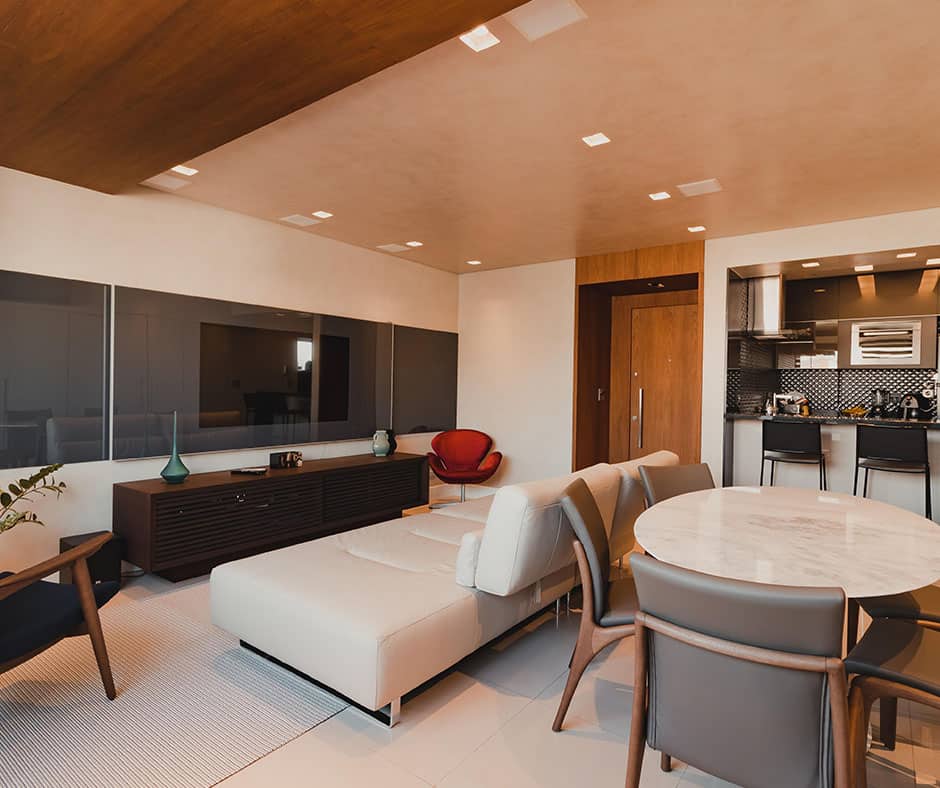 This is such a common question and misconception. Rugs in open concept spaces do not have to match. You can have two, three, or even four different rugs in your open concept space as long as the colors and styles work well together.
What Kitchen and Living Room Colors Complement Each Other?
Keeping the same neutrals in both your kitchen and living room will help the flow of your theme and desired mood in both of these spaces. You can contrast a farmhouse style blue and white kitchen with softer natural wood tones, shades of beige, and tan in the living and dining room.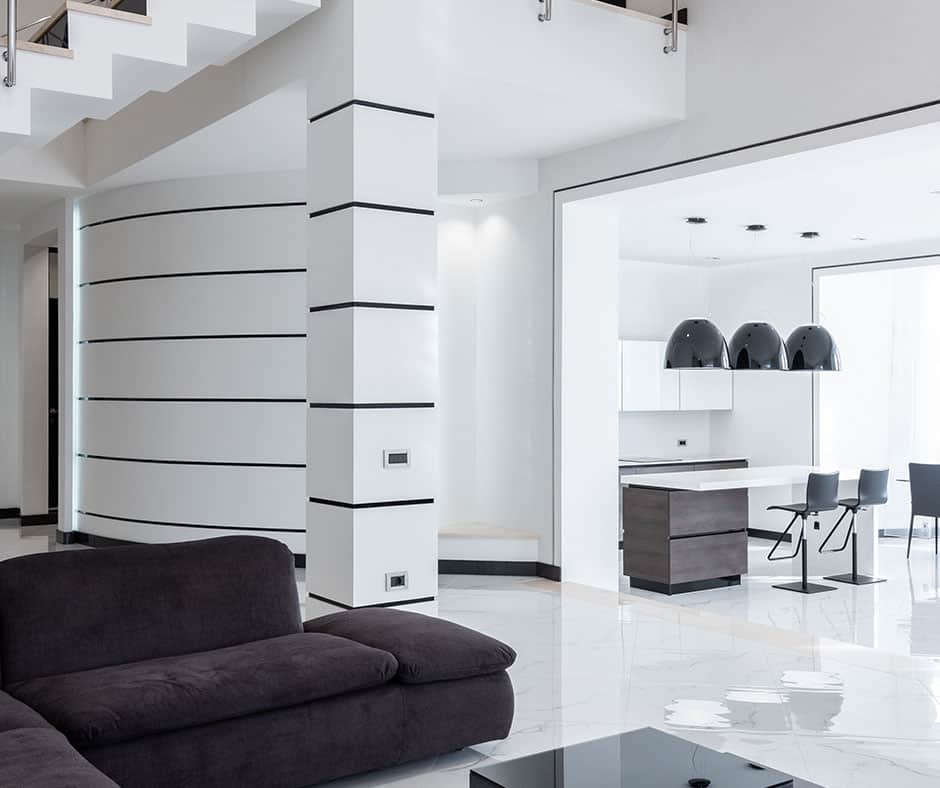 Another example of complementing color schemes would be a vintage styled kitchen of black and white with cherry red accents and a living room with white neutrals and bright pops of blues, yellows and reds.
Keep complementary colors in mind when choosing a color pallet for your space. Red complements green, blue complements orange, and yellow complements purple. There are many unique shades and hues you can use to bring your space to life while still having it coordinate and flow.
Key Pieces To Bring Spaces Together
One of the best ways to tie spaces together is by using textiles that bring in the colors and theme of your desired space. Use matching curtains and valances in your space. Match the upholstery on your dining room chairs to your throw pillows on the couch.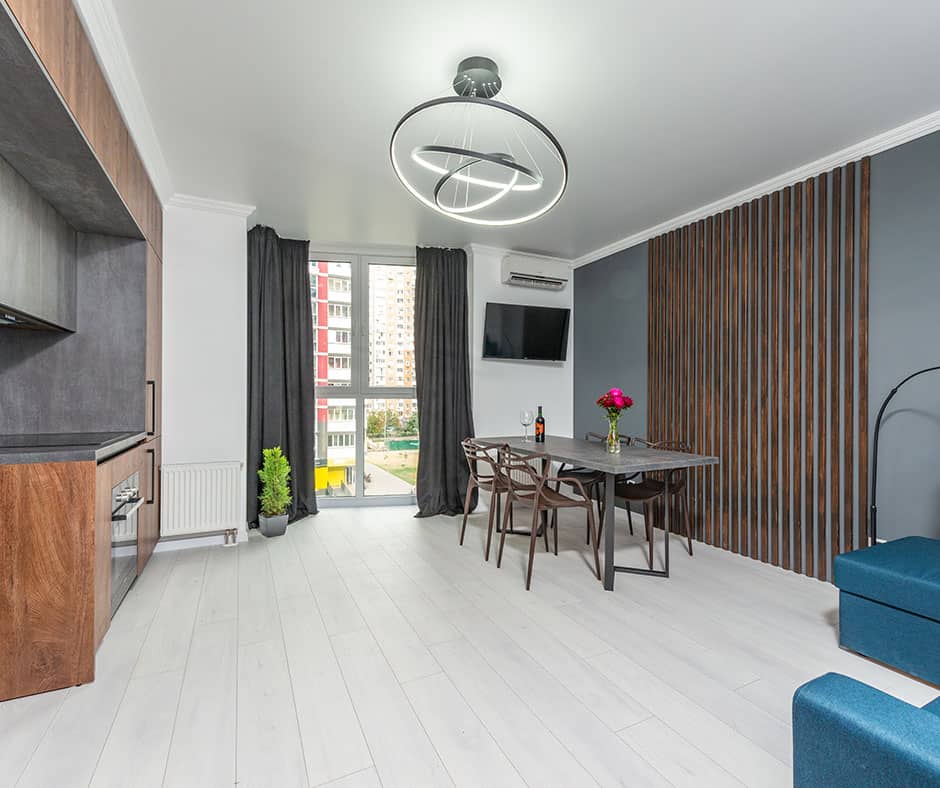 Even if the textiles and upholstery aren't a perfect match, you can use these pieces to bring the space together. For example, if you have a rich brown leather chesterfield sofa in a rustic lodge, you can use tufted leather bar stools at the kitchen island to coordinate your furniture.
Tips To Make One Room Flow Into the Other
One of the easiest ways to make one room flow into another is by using color to your advantage. Strategically position eye-catching accent pieces in rooms that are next to each other to help lead you into the next room.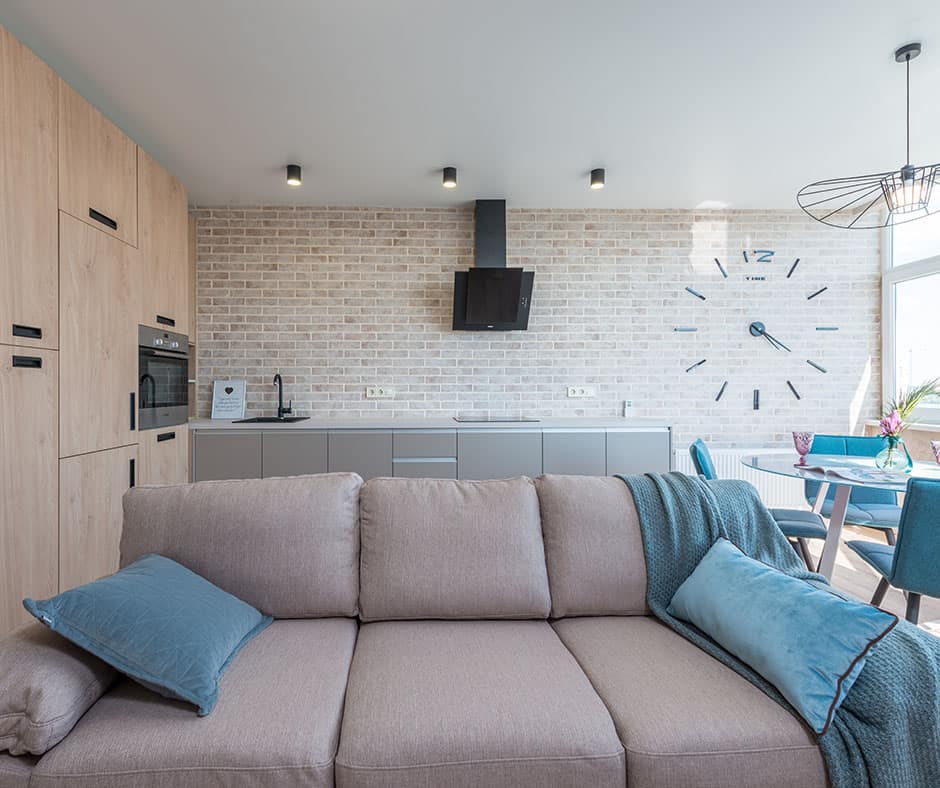 For example, using round velvet throw pillows on your couch will be an eye catcher. Then, placing a deep emerald velvet table runner on your dining table will bring the same color and texture element into both spaces. This will make them feel like one room is an extension of the other, but they'll still have unique differences and won't be a perfect match.
Conclusion
While keeping a consistent theme and color palette throughout both rooms is vital, your kitchen and living room do not have to match. From unique furniture to rugs, color shades and hues can vary significantly while still allowing for a space that flows well together.
Don't feel confined by the rules of matching everything. Stick to a planned color palette and enjoy decorating your space.