Are you short on space in your home and wondering where to squeeze in that extra bed? Choosing how to place your bed in an area is essential to your room's look and feel.
But, your bed doesn't need to be front and center in your space. Instead, you could put it sideways against the wall and create a fun design that optimizes your space. Before that, you need to understand when you should put a bed sideways against the wall. Also what pros and cons there are to this design choice.
In This Article We'll Discuss
When Should You Put Your Bed Sideways Against a Wall?
Choosing a position for your bed is a vital bedroom decision. Where your bed goes will make a difference to the feel of your space and can even affect how you sleep. The bed is often the largest piece of furniture in your room, so you must think carefully about how you place it.
If you have a small space to work with, then your options for bed placements are limited. But that doesn't mean that they can't look fabulous. Placing your bed sideways against the wall in a small room can be a great solution. You can either have it in an unused corner or centered on a wall. This helps you save space and gives you some fun design options to play with.
To incorporate a guest bed into a bedroom that is tight on space, place the bed sideways against the wall.
If you have a long narrow room, you can even put two single beds lengthways against the wall. Separate them with a dresser or desk.
Studio and loft spaces can be tricky to style. A bed sideways against the wall will open up the room and create a visually appealing aesthetic.
If you need extra storage space, then placing a bed sideways against the wall could be the solution you're after. A sideways bed allows you to custom-build storage around and under the bed.
Small spaces encourage creativity. You could even put your bed sideways against a wall but raise it up. This allows you to create a play space or workspace underneath it.
Pros
You can customize your storage.
You can make use of long and narrow spaces.
You can create a space for guests without giving up a whole room.
You can maximize the space in your bedroom.
Cons
A bed sideways against a wall is not conducive to good feng shui in a room. Blocking one side prevents good energy flow, which can also influence your sleep.
Having a bed up against a wall can scuff the wall and paint.
It can be challenging to make the bed if it is flush with the wall.
8 Ideas for a Bed Sideways Against a Wall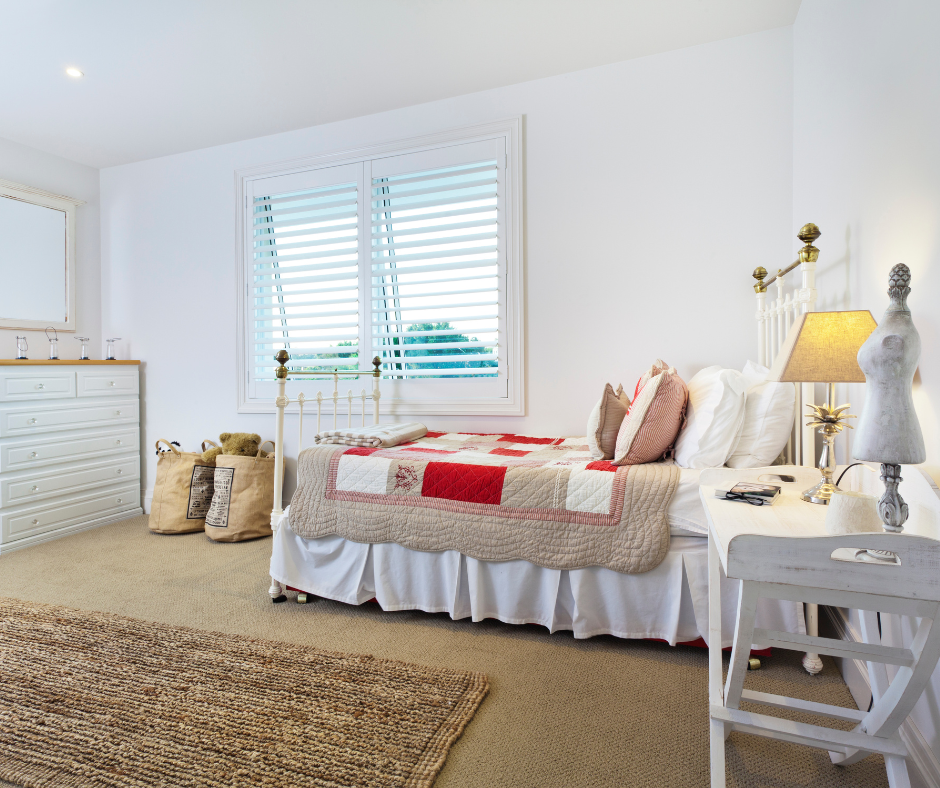 1. Between Two Windows
A bed sideways against the wall between two windows is a fantastic way to make the most of your space. It allows the room to still have access to lots of natural light. You can use the wall between the windows for artwork, pinboards, or shelving. This also leaves a lot of wall space in the room for other furniture like a vanity, desk, or bookshelf. Be sure to leave 24 inches between the bed and the wall if possible to allow space for the curtains to open and close.
2. Sideways Headboard
Try a bed sideways against the wall with a large headboard for something different. Mount the headboard onto the wall and place the bed lengthwise against it. This creates a dramatic feature in the space without the bed taking up too much room. You can choose a variety of headboards for this design trick, such as wood, upholstery, or leather. Doing this in the center of a wall leaves room on either side of the bed for a desk, bookshelf, vanity, or a pouf.
3. Dual Office
Why not combine the two if you need an office and a guest room but don't have the space? A daybed sideways against the wall allows you to make space for guests while still having the work area you need. Day beds work particularly well in this design as they double up as seating in the office. Load them with fun scatter cushions and a chunky blanket. You will have a comfortable space to sit in with a book, or for overnight guests.
4. Victorian Day Bed
The Victorian daybed is a luxurious and romantic style to incorporate into your small space. It elevates a simple bed into something quite magical. Place your bed sideways against the wall. Then use swathes of fabric hung from the ceiling to create a romantic drape around the bed. Add an embellished pelmet and some string lights, and you have a whimsical guest space, or one perfect for the little girl in your life.
5. Built-In Storage
If you are someone who has a lot of stuff and needs more storage, then a bed sideways against the wall is a great solution. It allows custom storage to be built around the bed on each side, and even underneath. You can design the storage to suit your needs and keep your space tidy.
6. Under a Window
Placing a bed sideways against the wall under a window provides you with lots of natural light and a cozy nook for sleeping. This is a great space-saving solution when you need wall space in your room for other furniture. Pile it with scatter cushions and pair it with a short curtain or Roman blind. This creates a cozy space in which to sit, read, journal, or get a good night's sleep.
7. Nursery
A nursery is an ideal place for a bed sideways against the wall. You might not want to take up space in the room with a full-size bed, but you will need somewhere to spend a few hours as a new mum. Having a bed against the wall allows you to maximize the space in your nursery. But, it also means that you will have a bed when your baby is ready to transition from a crib. A sideways bed is an excellent addition to a nursery. It offers a comfortable space to play, breastfeed or read with your baby.
8. Trundle Bed
A trundle bed is a great way to incorporate additional sleeping space into your home. Placed sideways against the wall, they are perfect for one child. You can pull out the second bed when they have someone sleeping over. Not only are you saving space by having the bed sideways against the wall, but you are also saving space with your trundle bed.
Incorporate a Sideways Bed Into Your Home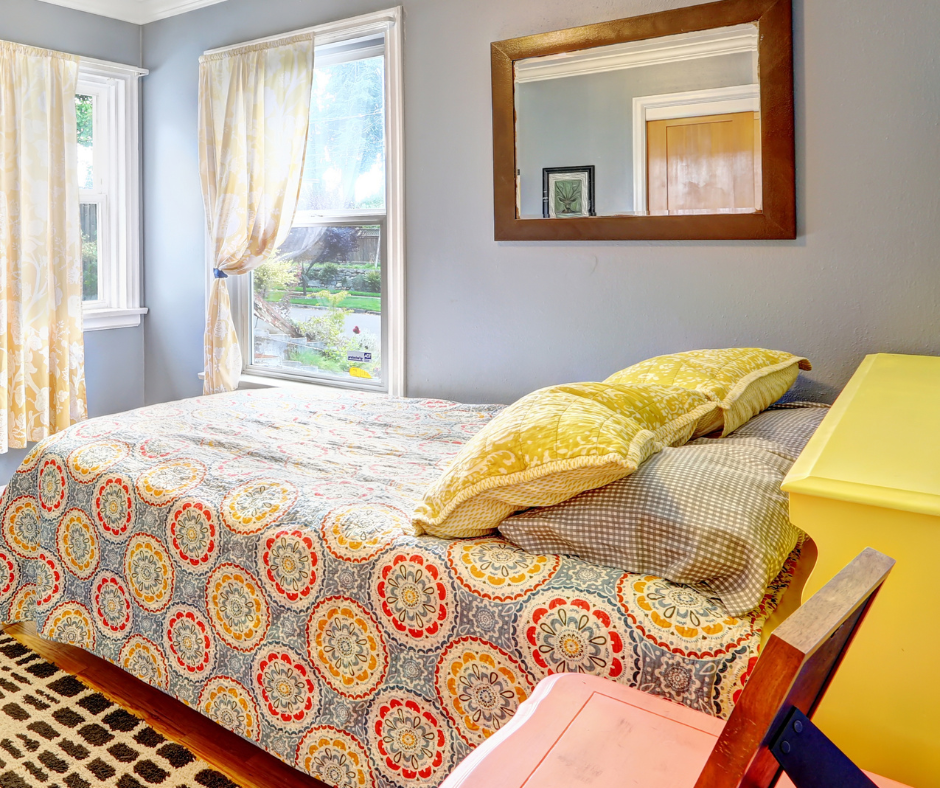 A bed sideways against the wall is a versatile option when you are limited on space, or need to create a multi-purpose room. You can use it in a variety of ways that can solve your space problem. It also allows you to create an interesting look in a room.
Have you considered moving your bed sideways against the wall? Are you inspired to change up your space?