Chesterfield sofas are such a classic look. They create both a timeless feel along with an elegant flair. Chesterfields can be made with fabric or leather.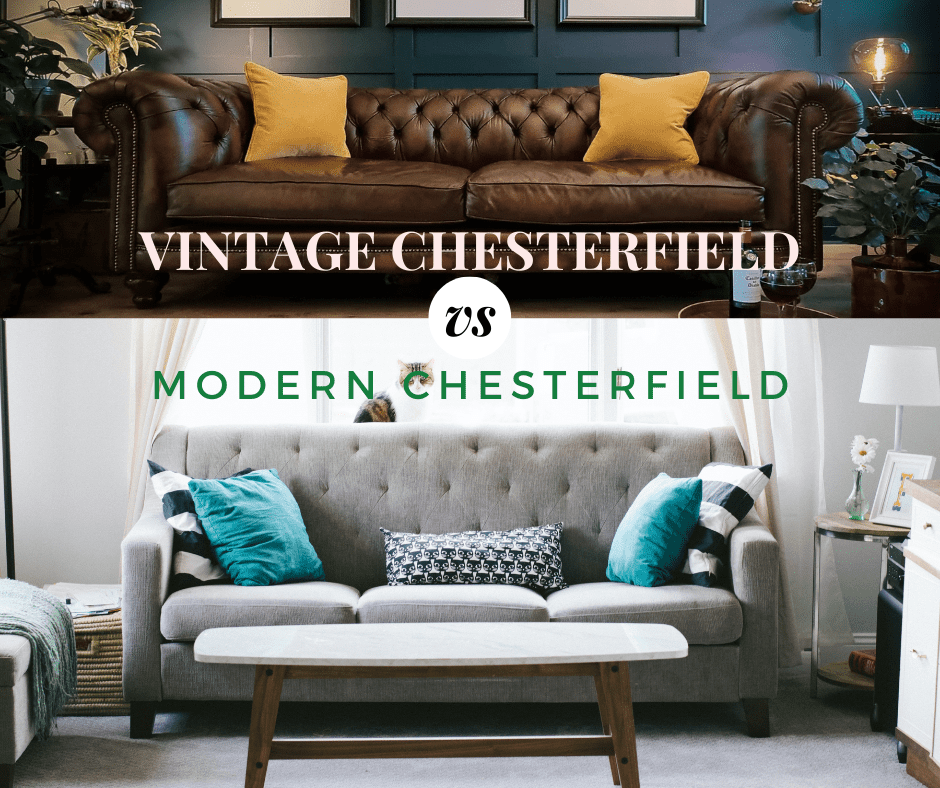 Do you have a Chesterfield sofa and are wondering how to style it? We have some great ideas for you. From rugs to pillows and other accent furniture, check out our suggestions below.
In This Article We'll Discuss
What Accent Chairs Go With a Chesterfield Sofa?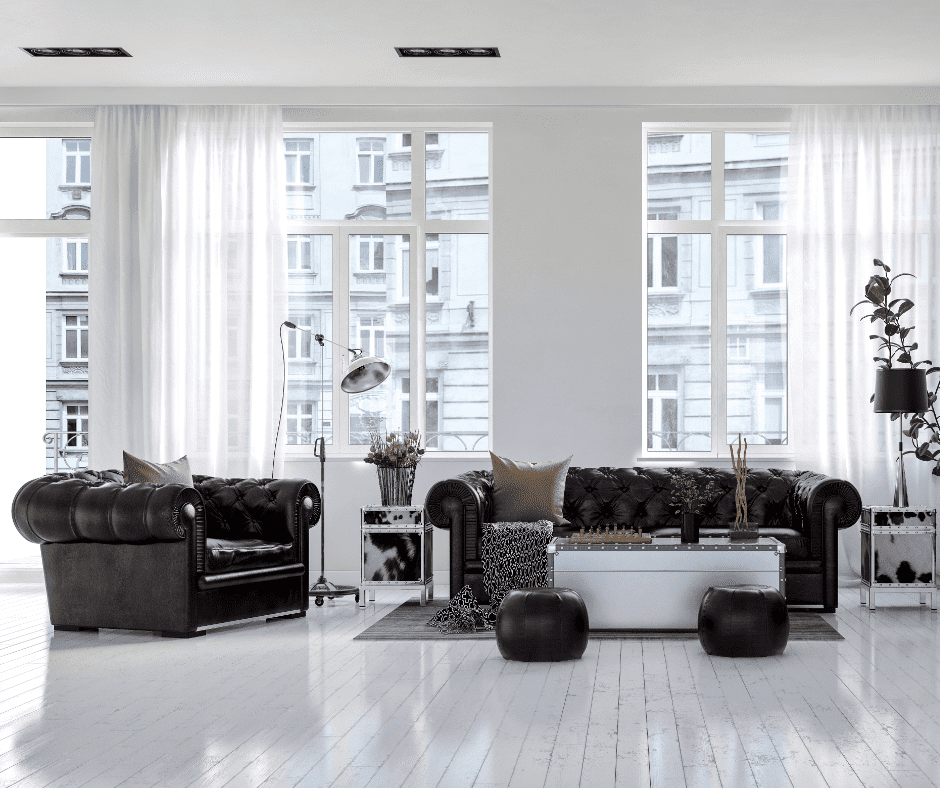 You'll want to be careful to not overpower the space with too many pieces. Choose from complimentary chairs that will create a harmonious space with your Chesterfield sofa.
Club Chairs
Chesterfields offer an elegant yet comfortable feel. Club chairs are perfect for sitting and sipping a beverage and they pair well with a Chesterfield sofa. Try a rounded back tufted velvet club chair or a squared tufted velvet club chair. The rolled arms pair perfectly with the arms of a Chesterfield sofa.
High Back Chairs
You'll have a varied choice of high back accent chairs. If you want to mimic the tufting in your sofa, go for a button tufted royal high back chair. A contrast to the tufting would be a diamond patterned high back chair. Both of these will add height to your space.
To keep a classic look, try a leather high backed wing chair. You can't go wrong with this classic pairing because it will add elegance and class to your room.
Leather Recliners
If you're looking for a little comfort for a nap, try a leather push back recliner. A split back push back recliner with rolled arms pairs nicely with a Chesterfield. If you prefer a solid back leather recliner with rolled arms, that's also a great choice. Both of these leather recliners offer rolled arms that mimic the Chesterfield's arm style and, therefore, make a good match.
What Rugs Go With Chesterfield Sofas?
Because of their traditional style, Chesterfields are usually paired with classic rugs. Hand tufted Persian rugs in oriental styles are perfect for leather Chesterfield sofas. Wool rugs with floral patterns also make a great match for a timeless look and feel.
If you want to mix it up and add some rustic flair, try a layered look. Start with a solid wool area rug and layer it with a classic brindle cowhide. This look will take your Chesterfield from elegant and formal, to comfortable and woodsy.
What Accent Pillows Go With Chesterfield Sofas?
To create an elegant look, try silk throw pillows. A gold damask accent pillow set will formalize your room. For a cleaner look with elegance and depth, try a black and gold striped pillow set. If you want to add a pop of color, go for solid colored silk pillows.
If your Chesterfield is light colored, such as gray or white, you can go with an Art Deco look. Light gray geometric pillows or white and gold geometric patterns would work well.
If you're looking for a texture contrast, try velvet pillows. For a European style and color pop, try a navy embroidered pillow set. To add to the low look of the sofa, try a rust and white lumbar pillow in the middle of the couch.
What Other Pieces of Furniture Work Well With Chesterfield Sofas?
We recommend adding extra accent chairs if you have space. You can also place a chaise lounge in a room with a Chesterfield sofa. The style and look of the chaise will mirror the elegance of your sofa, and it will offer extra seating.
Make sure to place end tables and a coffee table by your Chesterfield. To create an elegant space, use dark wood and larger pieces. Find antique carved leg tables and use tables with large bases; avoid small sized tables.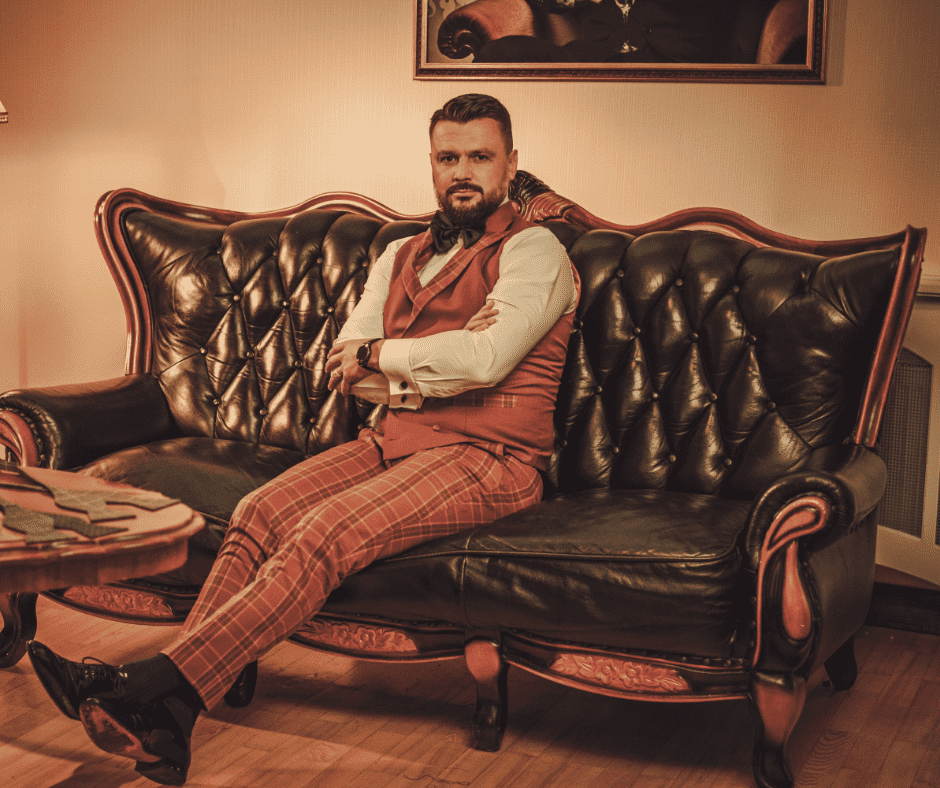 A room with a Chesterfield sofa can handle a chest or armoire in the space as well. Make sure to create a definite style in the room so the pieces don't clash. You can also use a TV stand or sofa table in the same space.
What Home Decor Styles Work Well With Chesterfield Sofas?
Chesterfields are popularly classic and elegant. They can go in homes with old European home decor styles and fit right in. With the right pieces, they can also be incorporated into a transitional oriental styled home. Vintage or antique styles homes are also perfect for this look.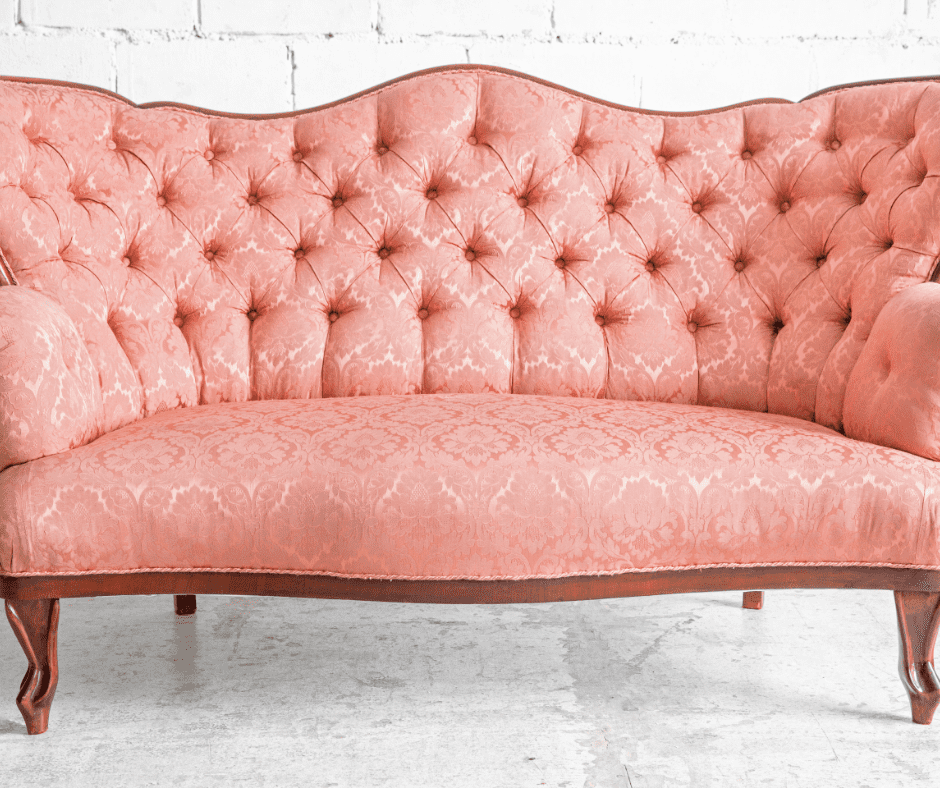 Chesterfield sofas can be upholstered in many different leather and fabric choices. This means they can lend themselves to a lot more styles than just traditional brown leather. Chesterfields make a nice accent piece in a modern space when styled correctly.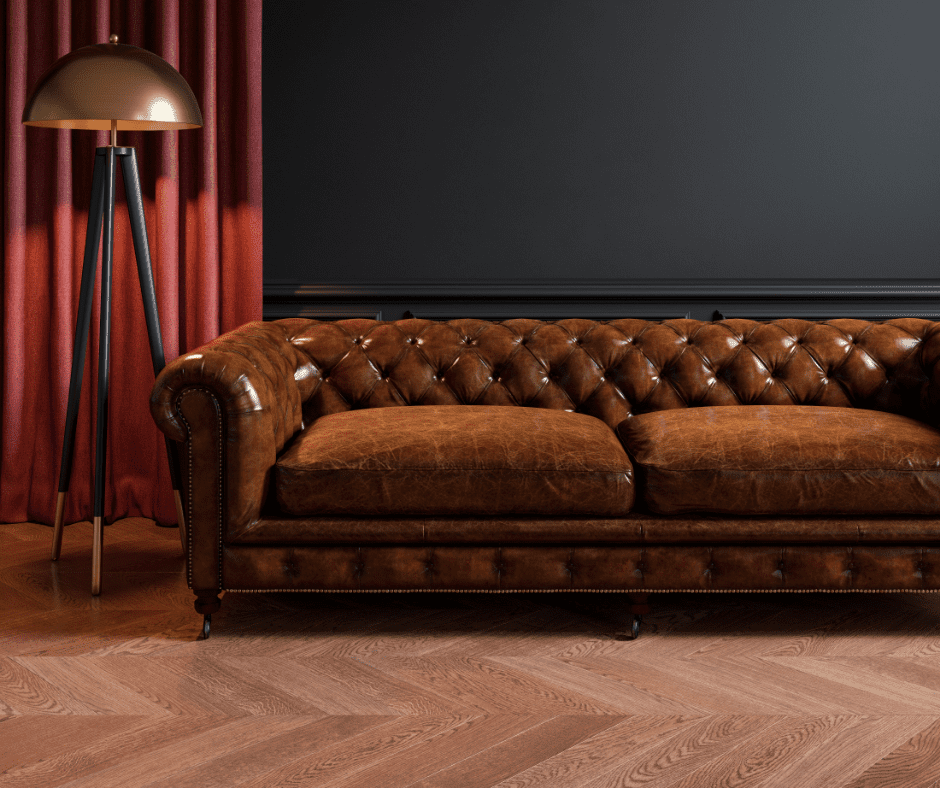 Traditional dark brown leather Chesterfield sofas are perfect for a rustic lodge room. The warmth and character in the leather adds to the elegant style for this space— think of cigar lounges and old hunting lodges. This style is timeless and can be made more formal or casual in a rustic space.
How Do You Style a Chesterfield Sofa?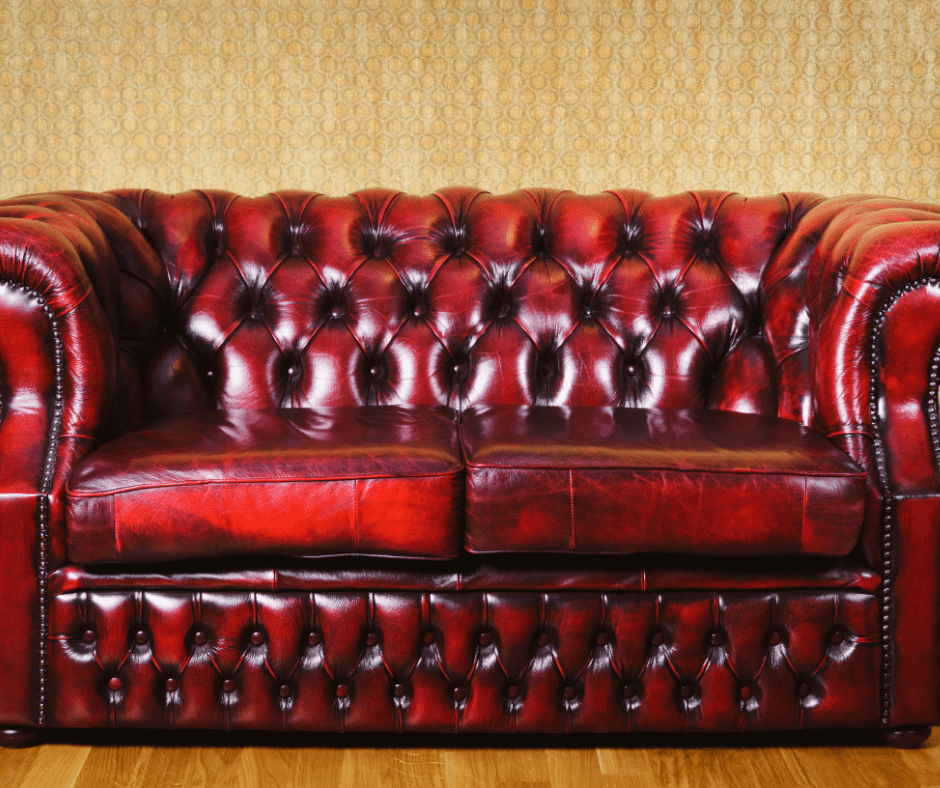 Chesterfield sofas can be styled in several ways— from earthy and rustic, to elegant and chic, or clean and modern. Try to add special lighting over your sofa, like a chandelier, that will highlight its beauty. Pick from a variety of styles to create a unique space with a Chesterfield sofa.
Modern Loft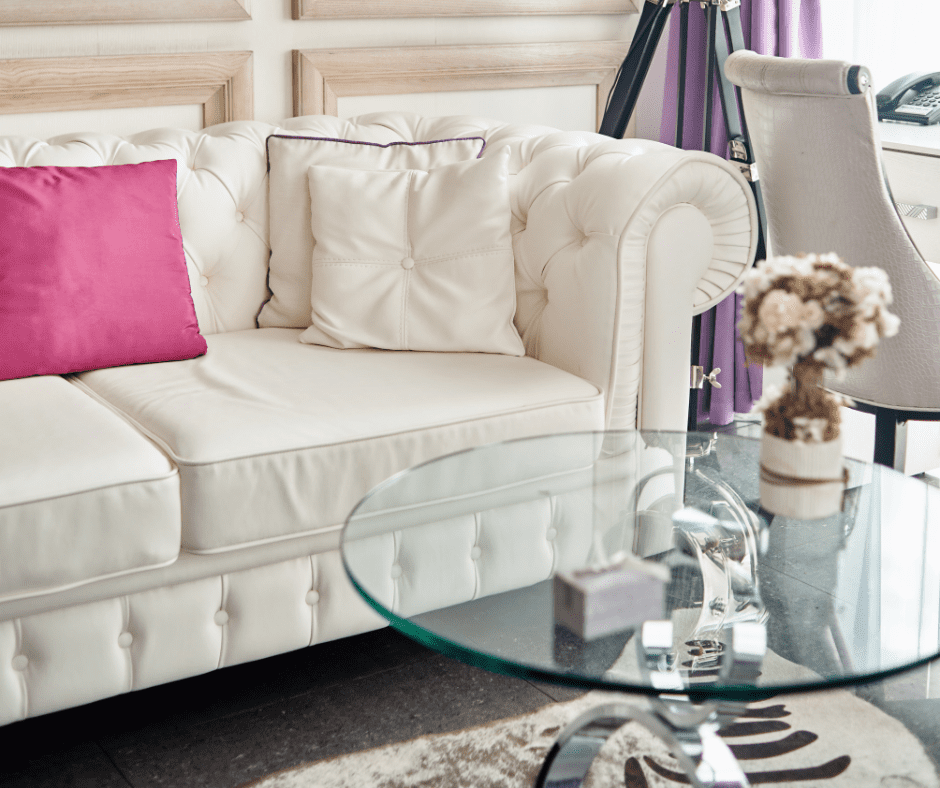 Create a modern loft space by incorporating a gray or white leather Chesterfield sofa into your urban loft. Make a dramatic contrast by putting it in front of an exposed brick wall. Although Chesterfields are a classic style, they blend well with modern pieces and can hold their own. Don't be afraid to go bold by selecting a cool toned color for the sofa's upholstery.
Vintage Bohemian Statement Piece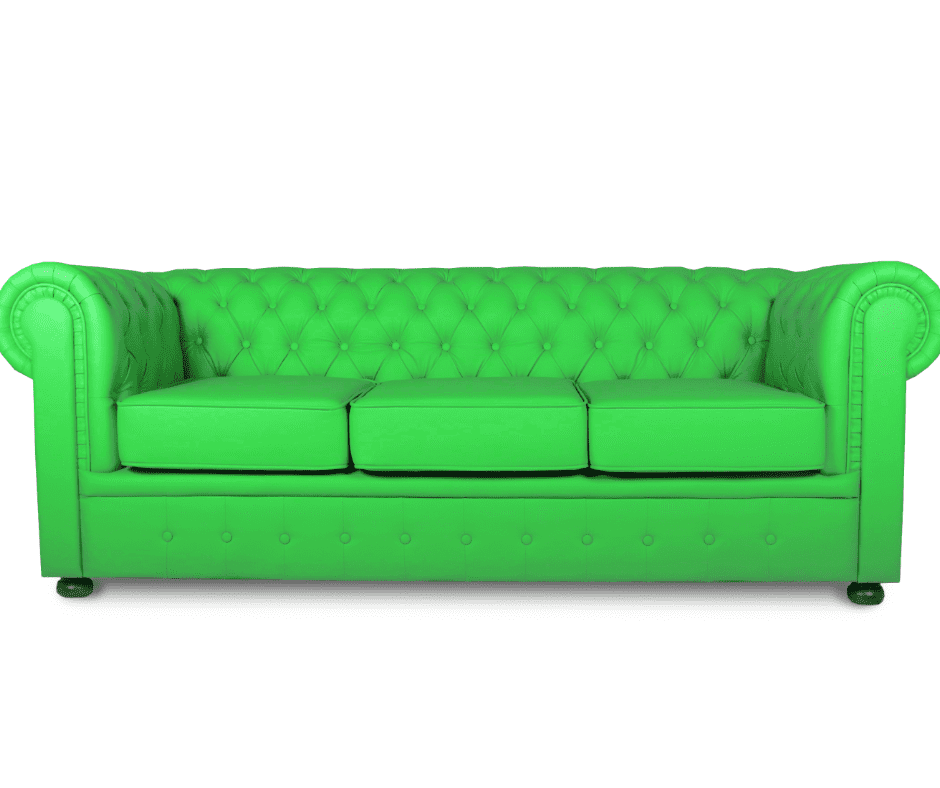 Find a chartreuse or magenta colored fabric Chesterfield for a fun vintage space. You can layer the sofa with unique patterned pillows and a rug. Add a lot of potted plants to the space to create a natural element in your room. Use bright colors contrasted against whites and tans for a bohemian look.
Rustic and Rugged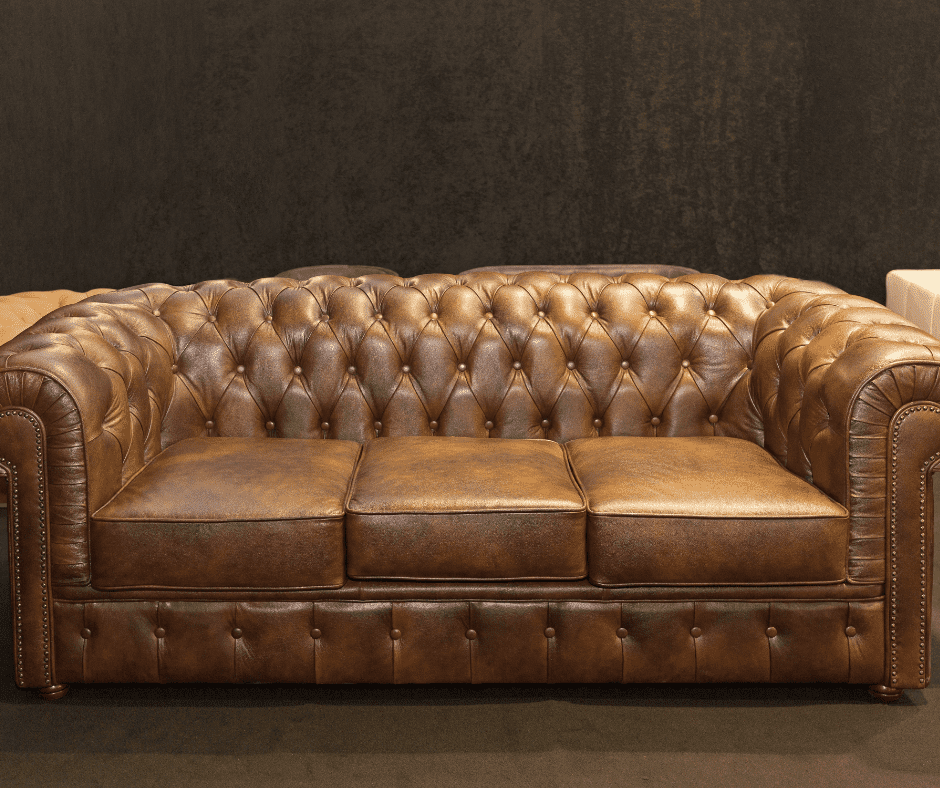 You can style a bourbon colored leather Chesterfield in a rustic home with a dark red or navy Persian rug underfoot. Try getting an oil finished leather that will show wear and tear. This dark brown leather will age beautifully over time and create a unique look. Your Chesterfield is sure to be the statement space and offer a lot of comfort.
Conclusion
Chesterfield sofas are timeless and can be styled in many unique ways. Choose from a variety of patterned and colored accent pieces to complement your sofa. Create a classic look in your home by pairing the right pieces with your Chesterfield sofa.