If you find yourself constantly cleaning your couch, a slipcover would make a helpful time-saver. Instead of spending a lot of time scrubbing stains from your couch fabric, you can just toss a dirty slipcover into the washing machine. It saves time, it also helps prevent discoloration stains.
The problem is that slipcovers have a habit of moving around. That makes them somewhat less helpful. It also makes the couch less pleasurable to sit on.
There are ways to avoid that from happening. In this short guide, we outline some ways you can keep your slipcovers in place.
In This Article We'll Discuss
How to Keep Slipcovers in Place
There are a few easy ways to keep a slipcover in place, and many of them use items common to most households. Let's take a look at a few of them.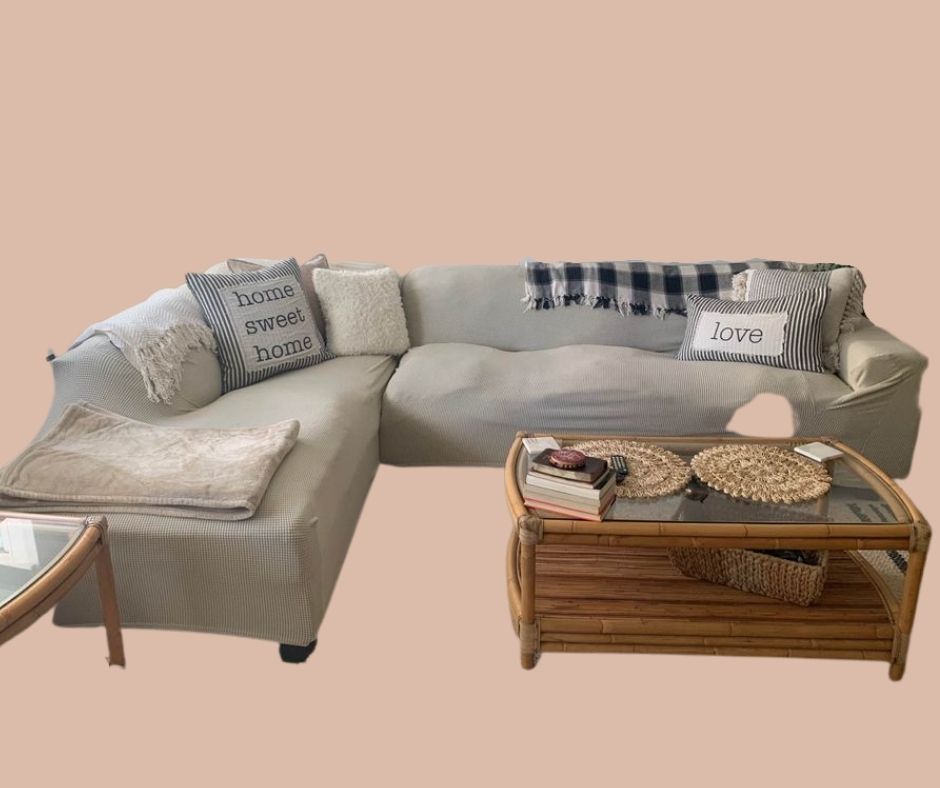 1. Tuck the fabric is as far as it will go. Take the material of your slipcover, gather it at a crevice, and stuff it as far into the furniture as it will go. If there is a lot of material, you can roll it up around either a part of a pool noodle or rolled-up magazines, which will help hold the material in the crevice.
2. Modify the slipcover. If you've got skill with a sewing machine, you can either modify a slipcover so it's a tighter fit to your furniture or you can add things like Velcro and ties so that you can better hold them fast. Tying a slipcover under the frame of a piece of furniture will hold it in place, too.
3. Add an extra layer of non-skid material. If your slipcover is fitted tightly around your furniture and it's still moving around, a solution is to place a layer of non-skid material in between your furniture and your slipcover. Shelf liner works great for this. So does carpet padding.
4. Physically fasten the slipcover to your furniture. If your furniture is old or made of traditional fabric, upholstery twist pins can physically hold your slipcovers in place. Just be aware that you are poking your furniture with something sharp.
How to Keep Slipcovers on Leather Furniture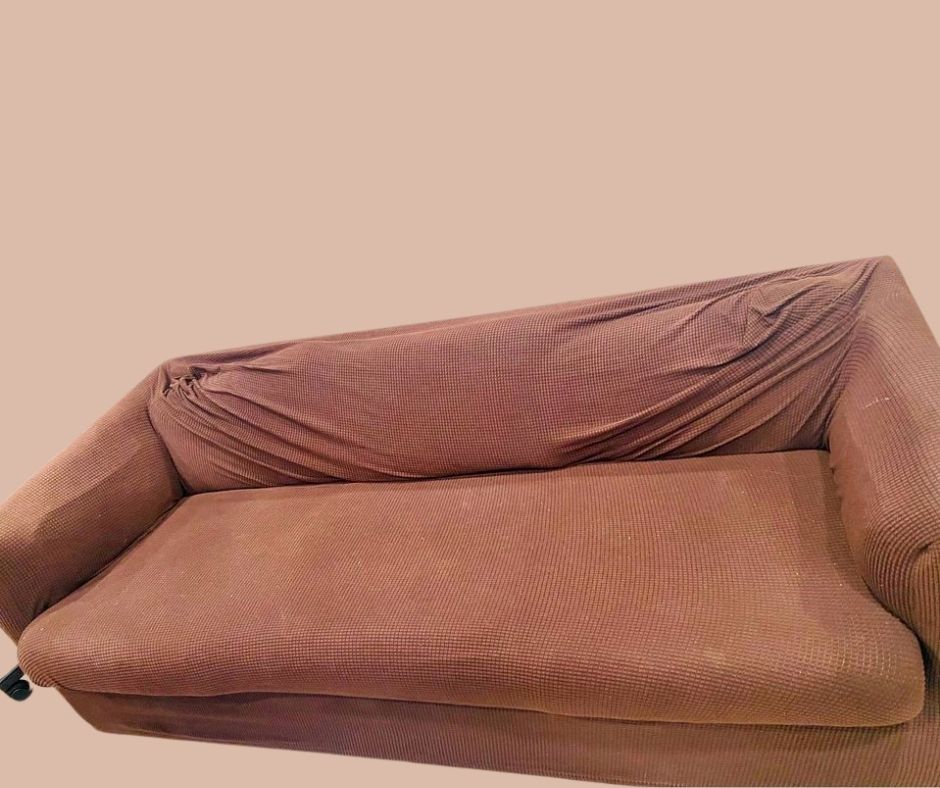 Leather can pose a special challenge for slipcovers because leather is by design very smooth. Slipcovers will very naturally slide around on leather couches. Even if you have a snug fit, the cover is likely to move around a bit.
You can address that with an extra layer of non-skid material, either carpet padding or foam batting. Foam batting is the spongy fill for mattress toppers, so if you have one of those that is old, use it. Either works fine, and the process of applying them is also the same.
Measure the sitting surface of your couch. If your leather couch has removable cushions, measure those individually. Mark those dimensions on a sheet of either the carpet padding or foam batting and cut out pads. It will get covered by the slipcover itself, so it doesn't need to be precise.
Once you have enough pads, place those on your couch's sitting surface and cover them with your slipcover and tuck it in. If you have sewing skills, you can consider sewing the pads directly into the slipcover. Just keep in mind that people will be able to see the sewing seams.
How to Keep a Pet Couch Cover in Place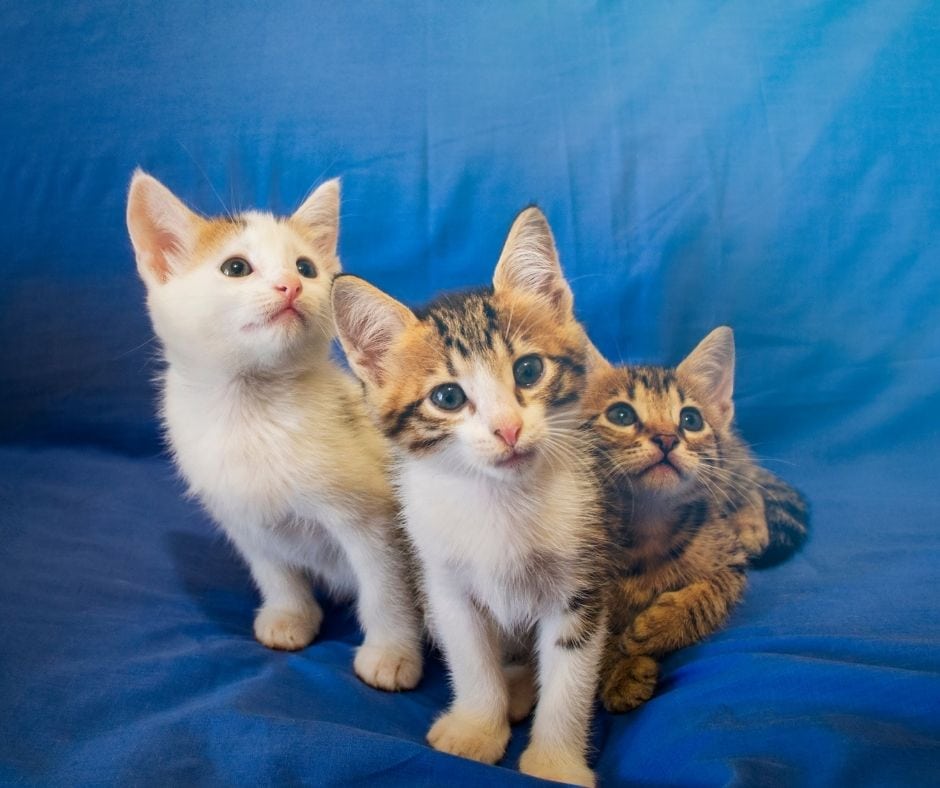 Pets are a big reason why people buy slipcovers. No one wants to tell the family dog they can't be on the couch. No one wants to put in the time cleaning up the fur, either.
The good news is that pets are usually a lot lighter than people, so it's easier to secure a pet slipcover.
The best way is to use Velcro, a strip that runs the length of the short end and a strip that runs the length of the long end. Make sure they meet somewhere under the cushion where no one will see it, of course.
If your couch is leather, make sure that you just measure using the cushion. Do all the actual work that includes using a marker or using stick pins where you won't damage the furniture.
How Can I Make My Slipcovers Fit Better?
If your slipcover isn't an exact fit for your furniture, don't accept sliding around when you sit down as your destiny. With a little skill and practice, you can modify the slipcover so it is a snug fit.
One of the easiest things to do is to sew ties to a part of the slipcover no one will see so you can simply tie the different ends together. Make the ties long and wide enough that you can connect them in a strong knot.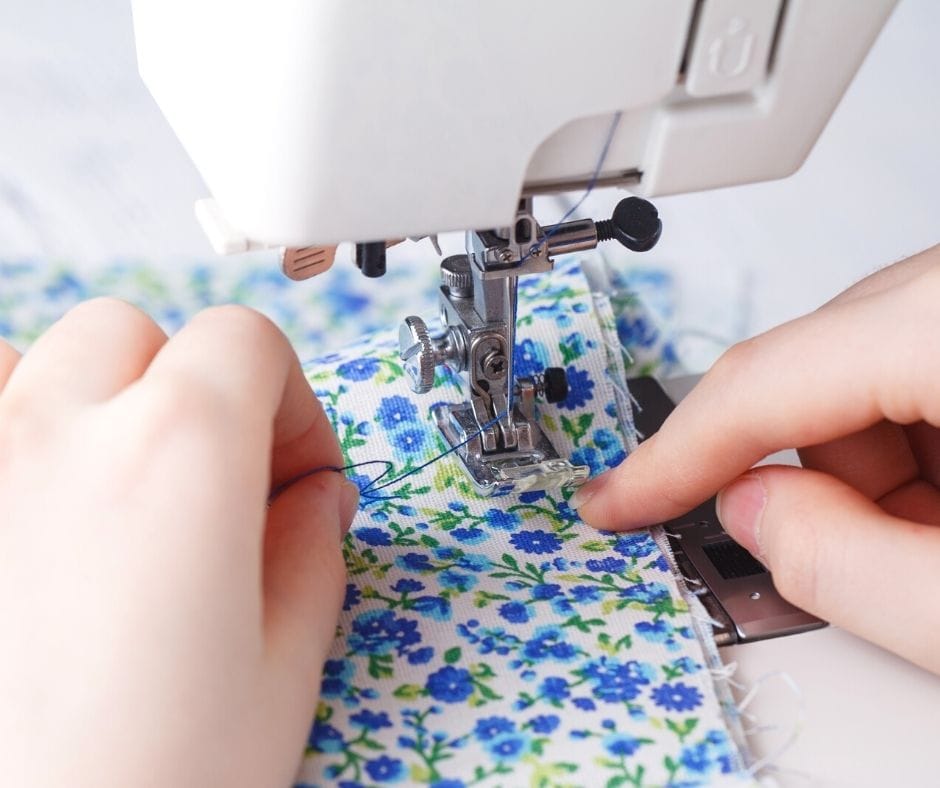 You can also replace part of the slipcover with a sheet of Lycra, which stretches when you need to put it on and take it off to clean. A heavier-duty option is to sew a zipper into the two slipcover ends. You can also try Velcro for lighter duty.
How do You Make Slipcovers Look Good?
There are two ways to make your slipcovers look top-notch, and neither of them is very complicated. It comes down to whether you purchase slipcovers or make them yourself.
Buying them is probably the easiest, thanks to online shopping. You also don't need any sewing skills. You just peruse the stock of those available and pick out ones that will look smashing in your decor scheme.
If you do this, make sure you have an idea of what size slipcover you'll need, because you'll also want to make it as tight a fit as possible. Once it arrives, you can also modify it if you have sewing skills so it is a tight fit on your furniture.
An alternative is if you have sewing skills, you can make your own. There are several pros to this, including that it allows you to match your decor scheme perfectly and get a nice, snug fit. Of course, it'll take quite a bit of time.
Conclusion
Slipcovers are a great time saver when it comes to keeping your furniture clean, and can add years to the upholstery. If your dog jumps onto one with muddy paws, rather than spend an hour scrubbing it out of couch fabric, you can just toss the cover in the wash.
But because they aren't a part of the furniture, they can move around, making time spent sitting feel uncomfortable or just weird. So, you'll want to know how to avoid it.
We hope you found value in our tips on how to. If you found something particularly useful, let us know in a comment down below. Or share this article on your social media networks. You might have a friend who is wondering the same thing and will be grateful for the information.