How thick is shiplap? Well, it varies. So, when it comes to putting shiplap in your home, you need to consider a few things.
First, when choosing the right shiplap for your space, you must consider the room itself. Also, consider the overall design and the material you want to use. Shiplap is generally a half inch to an inch thick, but the width and material will make a big difference in how you use it.
Let's look at how you can use this popular trend in your space, and what the best thickness is for your design project.
In This Article We'll Discuss
What is Shiplap?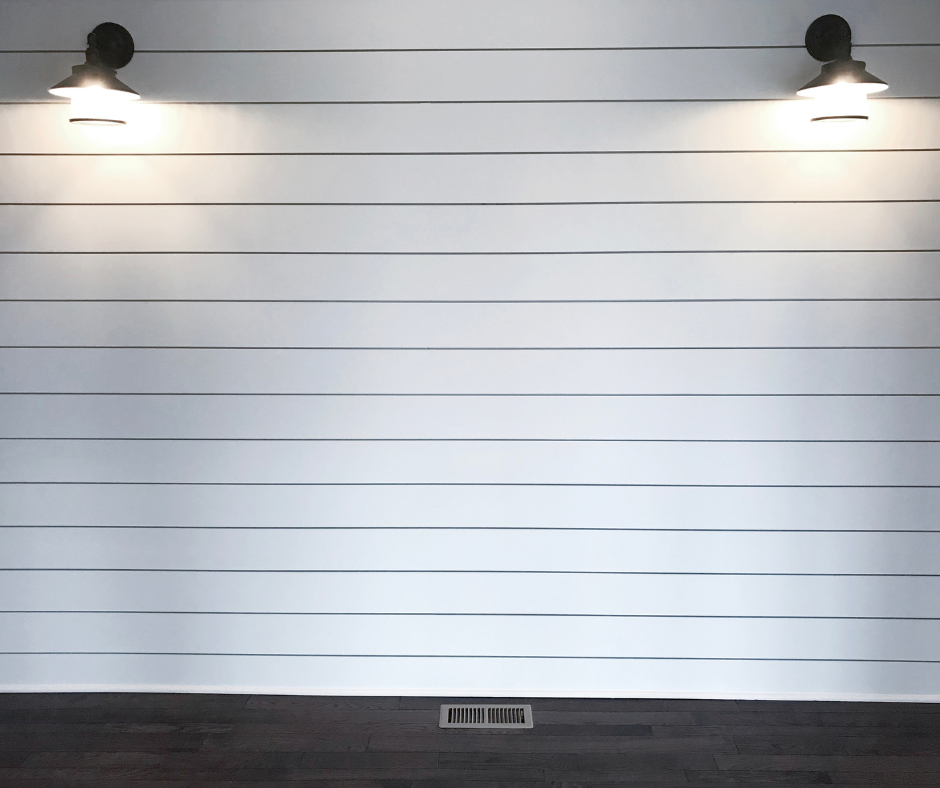 Shiplap is a decor trend that grew in popularity thanks to Chip and Joanna Gaines and their home renovation show Fixer Upper. Shiplap is often found in many older homes, hidden behind walls.
Shiplap is long wooden boards with overlapping grooves that fit together to create a tight seal. It was originally used as a way of waterproofing a space.
Today, shiplap can be solid wood, PVC, or MDF. It's a great way to update your space or give it a modern farmhouse aesthetic. It is a versatile way of decorating that you can use in a variety of spaces.
How Thick is Shiplap?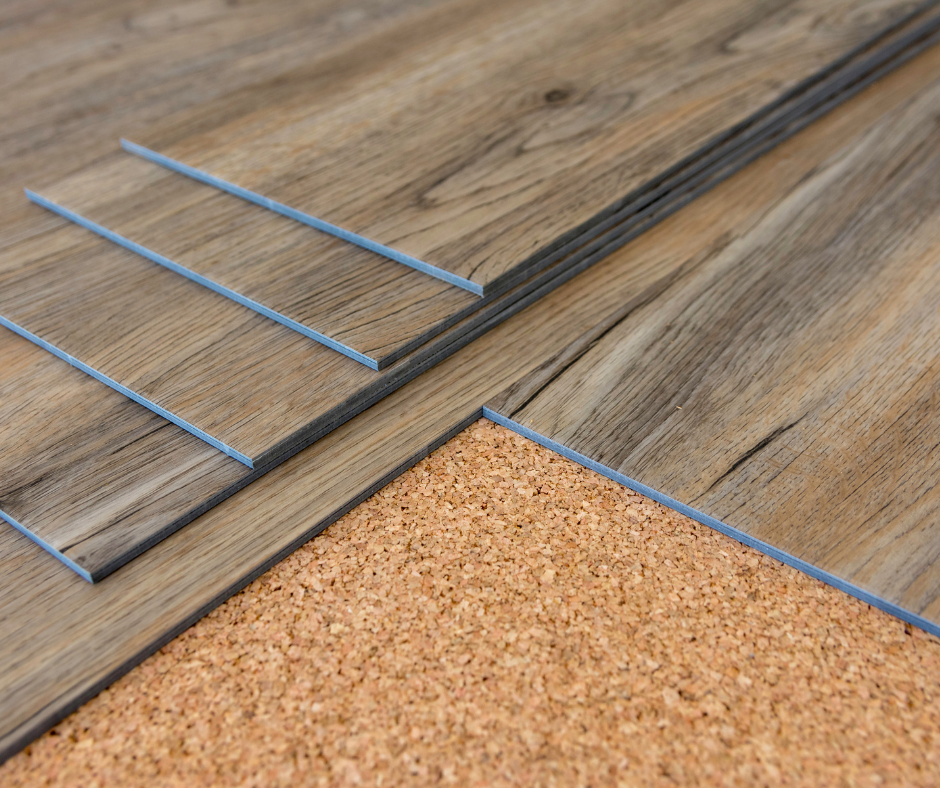 Shiplap comes in different lengths, widths, and thicknesses. Shiplap boards range from four to eight inches, with five-and-a-half inch and seven-and-a-half inch wide shiplap boards being the most common. A thickness of half an inch to one inch is the most common range for a shiplap board.
Pine Shiplap
Pine shiplap is usually seven to eight inches wide and half an inch to an inch thick. Pine shiplap is easier to install than other materials. It is also watertight and lighter than MDF. A solid wood shiplap is a trendy option.
PVC Shiplap
PVC shiplap is a plastic composite and is as thin as an eighth of an inch thick. PVC shiplap works well outside as it is weather resistant.
MDF Shiplap
MDF shiplap is usually made from one-quarter inch to one-third inch sheets of MDF. If you are considering MDF for your shiplap boards, think about where you want to place them. MDF is very heavy and tends to absorb moisture, so use it in a hallway or bedroom. MDF is not as easy to install as solid wood shiplap.
Faux Shiplap
Shiplap is a term that is widely used, but a lot of homes have faux-shiplap. You can create an inexpensive shiplap replica by using three-and-one-quarter inch plywood strips.
How to Use Shiplap in Your Home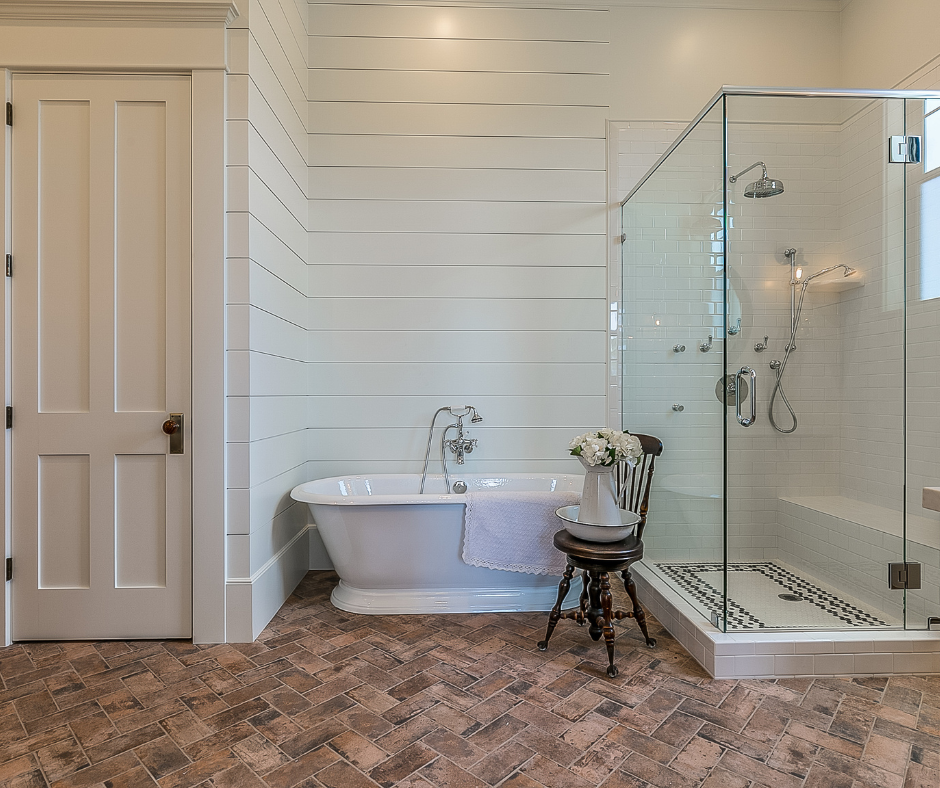 Using shiplap in your home is a quick and easy way to update your decor. Using a five-and-a-half inch wide shiplap board can create depth and texture in your space.
When placed horizontally, they make a room look longer. When placed vertically, shiplap boards make a room look taller. This allows you to change the look of a room quickly and easily.
Five-and-a-half inch wide shiplap creates a contemporary feel in your home. A seven-and-one-quarter inch wide shiplap board is the best bet if you have a large space to cover. These are often used to create a modern farmhouse feel. Mix different size shiplap boards for an eclectic, relaxed and informal feel.
Do You Need Drywall Behind Shiplap?
If you don't have drywall already installed, you don't necessarily have to. That will depend on the building codes in your area. For example, if your building codes don't require you to install drywall before adding shiplap, you can install it directly onto the studs. This makes your shiplap installation quick, easy, and inexpensive.
Having drywall is convenient, however. For example, if you were to remove your shiplap, you'd have to install drywall. So, doing it first will save you time and money in the long run.
Here are a few more reasons to install drywall behind your shiplap:
Drywall helps maintain the temperature of your room and keeps it well insulated.
Drywall makes it easier to install wiring and plug boxes behind your shiplap.
The drywall behind your shiplap also adds a layer of soundproofing to your home.
If you have opted for faux-shiplap, such as wood panels or plyboard strips, you will need to attach those to drywall.
Is Shiplap the Same Thickness as Drywall?
Drywall is usually a half inch thick, but comes in various sizes and thicknesses. So, it is about the same as the common shiplap.
Shiplap vs. Drywall
Shiplap is easier to install than drywall and is a more versatile decor option. Shiplap also comes in various materials, such as solid wood, plywood, PVC, or MDF.
Unlike drywall, you can hang home decor on shiplap without worrying about placement. Shiplap is also easier to maintain and is more durable long-term. One thing to consider is that horizontally placed shiplap can be tricky to clean because dust tends to gather in the grooves.
What Shiplap Does Joanna Gaines Use?
You can't think of shiplap without thinking about Joanna Gaines. She popularized the decor style when she found shiplap in her old farmhouse. It was an element she frequently introduced into her renovated rooms on her popular TV show.
Joanna Gaines often uses natural wood shiplap that is one-quarter to one-half inch thick and five inches wide.
What Width Shiplap Should I Use?
The width of the shiplap you use in your space will depend on the aesthetic you are trying to achieve, as well as the physical dimensions of your room.
One-by-six shiplap boards are the most common, but they range from four to eight inches, so you have room to play. Five-inch shiplap boards provide a nautical, relaxed beach feel in a space. Slightly wider seven-inch boards create a farmhouse aesthetic. If you want to use shiplap to create a modern feeling in your area, go for a wider board at eight inches. This creates strong, clean lines and can make a space appear larger. 
The width of your shiplap will also depend on whether you are placing the boards vertically or horizontally. Horizontally placed panels are often wider to create long clean lines. If you are using your shiplap to create an accent above a fireplace or inside shelving, choose a narrower four-to-five inch wide board.
Conclusion
Shiplap is a great way to quickly, easily, and inexpensively change the look of your space. It offers versatility in terms of materials and paint colors. Some designers say that shiplap has had its day, but we think it is here to stay.
Do you have shiplap in your home? Have you considered revamping a space using this easy decor trend? Share your tips and ideas with us in the comments.