Have you ever seen a headboard without a bed frame? You may wonder if that's odd. Or, you may wonder if that's something you can do in your space.
You don't have to have a bed frame to have a headboard. However, there are some things you should know before you have a standalone headboard. Check out the answers to some popular questions below before deciding.
In This Article We'll Discuss
Can You Have a Headboard without a Bed Frame?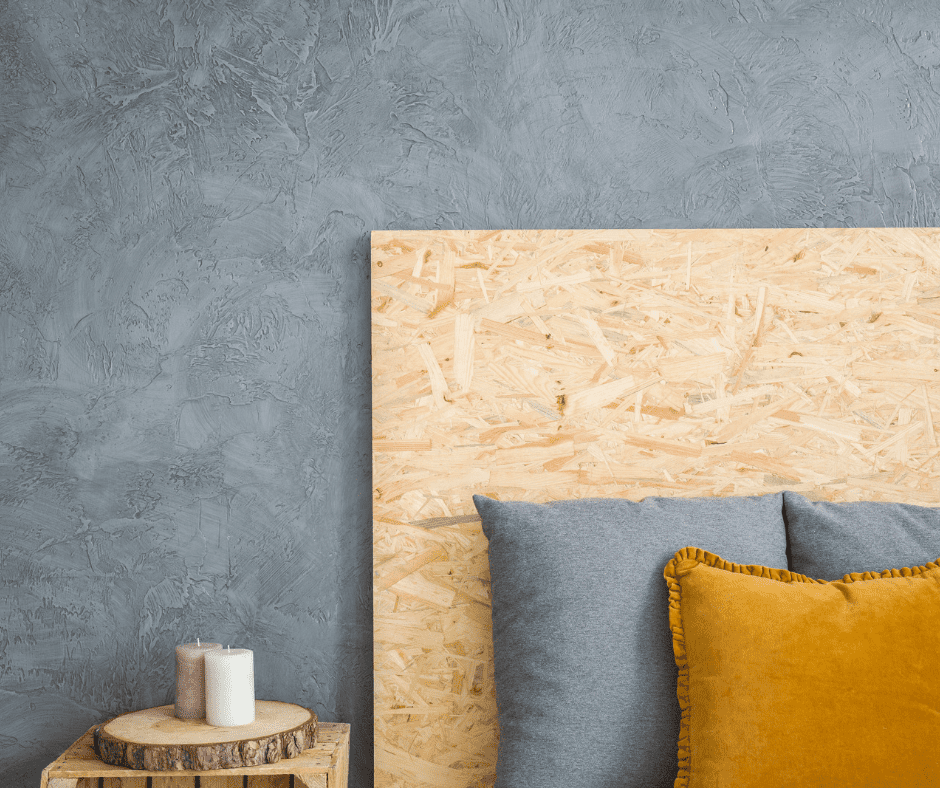 Yes, you can have a headboard without a bed frame. It's more common to have a headboard with a bed frame, but it's not a hard and fast rule. It can be difficult to have a headboard without a bed frame for support reasons. So, you will need to know how to safely have a standalone headboard to ensure your mattress is fully supported.
One option is to get a wall-mounted headboard. If you can fasten the headboard to your wall, you definitely don't need a frame to support it. There are different ways to attach it depending on the headboard style.
Standalone headboards will not need to be fastened to the wall. They also will not need to be attached to a bed frame. However, the headboard will need to be specially made as a standalone piece to have the proper support to not fall.
Always keep safety in mind when decorating. You never want to place something high up that could fall and cause an accident— especially when we're talking about a bed. You need to consider the placement and safety around what you are using as a headboard. Avoid anything that may fall on you as you sleep.
What Are Some Ideas for a Headboard without a Bed Frame?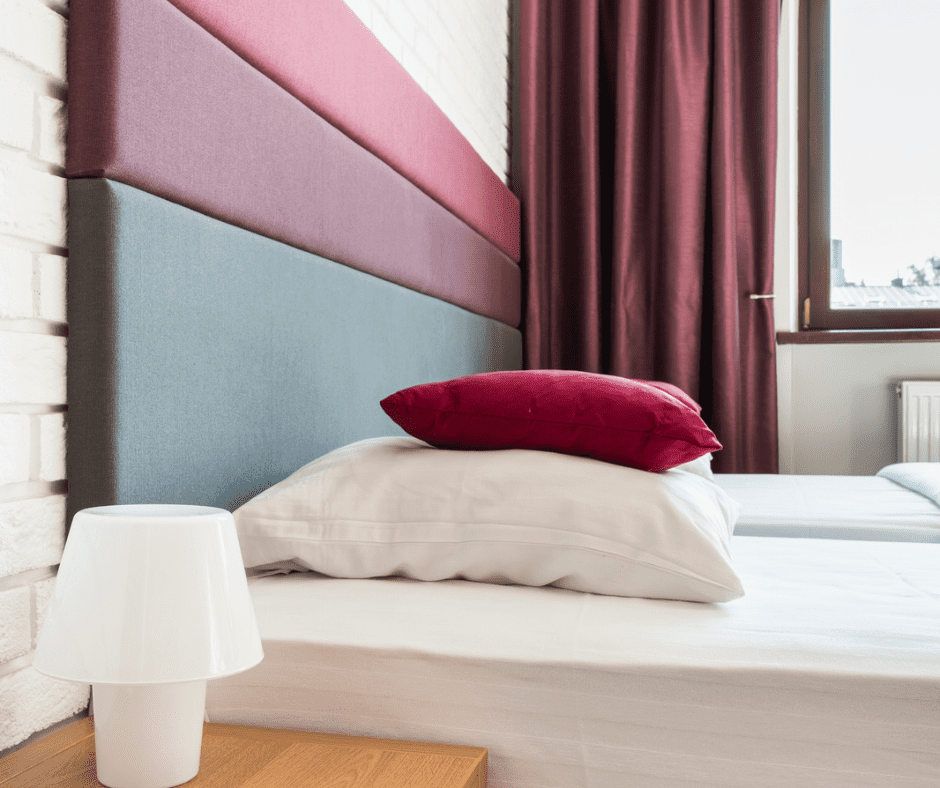 Are you looking for an unconventional choice for a headboard? If so, there are different pieces you can use in place of a headboard that will allow for some creative freedom and flexibility for a unique space. Consider the options below for alternative headboards:
Bolted Headboard
If you want a headboard without a visible bed frame, you can use a bolted headboard. They also make headboards that hook onto metal rails. You can buy metal rails that only have a bolted headboard option; this gives you the stability and support of a frame without the physical appearance of a bed frame. Metal rails will help support your mattress and will attach easily to a headboard to keep it stable.
Floating Headboard
Floating headboards are a newer design choice and offer a unique aesthetic. You can choose from a variety of pieces to use as a floating headboard. Depending on the style of your space and interior design preference, you'll have many unique choices.
If you want to add a natural element to your space, try a floating slab headboard. These pieces add rustic character and bring in an earthy feel to your bedroom. You can create your own with a DIY project or you can buy a floating slab headboard. These pieces will be heavy, so you'll need the proper attachments on your wall for safety.
Many pieces of architectural salvage also double as unique headboards. Think about pieces like old doors or windows. These one-of-a-kind pieces can be refinished or left as is. If you want a vintage look in your space, you may consider a piece like this to add some classic flair as an unconventional headboard.
Wall Art in Place of Headboard
If you don't want something physically or visually heavy, try a piece of wall art. Wall art can be as simple as a framed canvas or a tapestry. Hanging a piece like this behind your bed provides the look of a headboard and adds height.
In addition, it takes away from the complexity of having to attach it in a specific way. A lighter piece like this also creates peace of mind for safety purposes.
What Is the Point of Having a Bed Frame?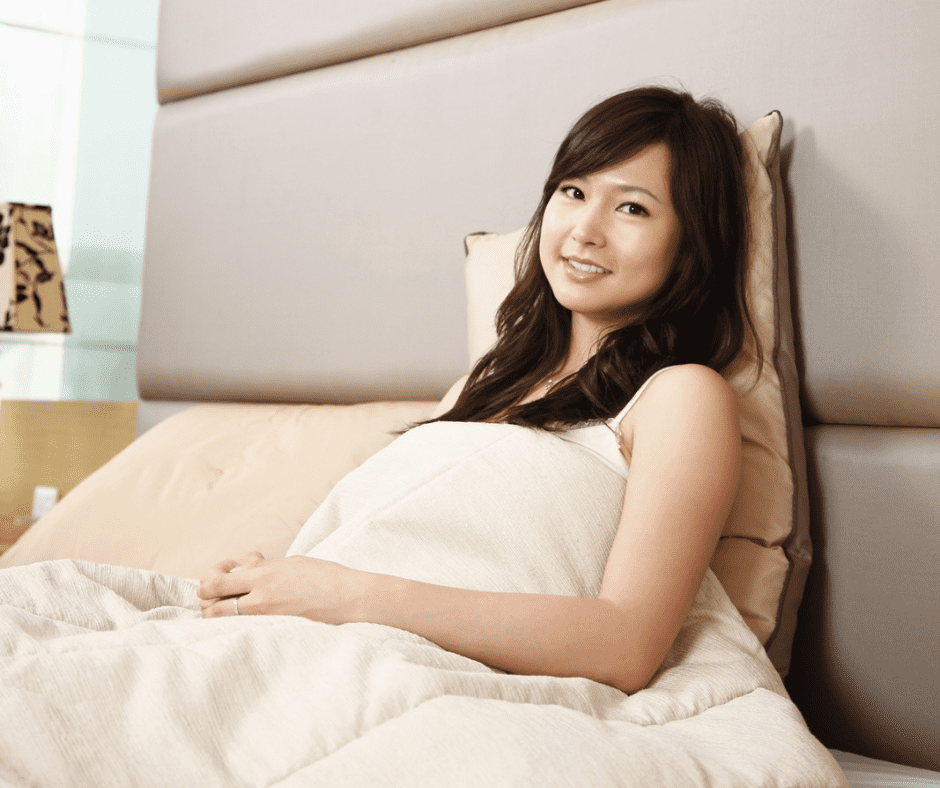 Why do people have bed frames, anyway? For one thing, they offer great support. But, they can also help fill a space visually. Headboards can also be helpful to protect your room's walls. Here are some reasons why you should consider having a bed frame:
1. Mattress Support
Bed frames offer great support to your mattress. Most high-end mattress brands require a bed frame beneath the mattress to service its warranty. A bed frame keeps your mattress from moving around and keeps everything in one place.
A bed frame brings together both the head and footboard, offering support all around. They help keep all the pieces of your bed in the right place with minimal movement or shifting.
2. Visual Appeal
Often, bed frames are used for their looks. A bed frame allows you to use both a headboard and a foot board. This can make your bedroom look great. A lot of nicer bed frames also have beautiful side rails that you can show off by not using a bed skirt.
If you want the look of a whole bed with a headboard and footboard, you'll need a bed frame. There's no way to have the look of both together without a bed frame to support them.
3. Protection and Comfort
A headboard will protect the wall behind you from getting dinged and dented. This allows your wall to stay nicer for longer. It's also a great choice for you to have something to lean against instead of a wall. In addition, your headboard should help prevent you or your pillows from slipping through the space between your wall and mattress.
Can You Use a Headboard without Attaching It to a Bed Frame?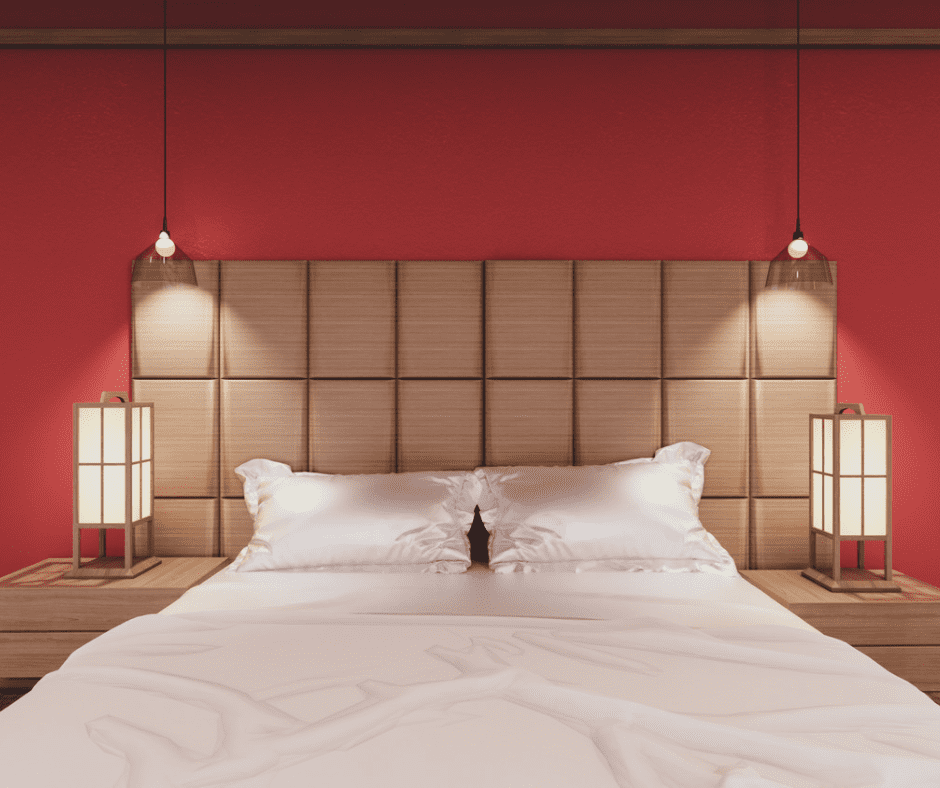 Technically, depending on the style of your headboard, you can prop it behind your mattress without connecting it to a bed frame. However, we wouldn't recommend this as it can be a safety hazard. If your headboard is not properly supported, it can fall and cause an injury. The only exception to this is purchasing a standalone headboard that is supported.
Conclusion
Most headboards need to be attached to a bed frame. But, there are several alternative options if you want to avoid a bed frame. Consider our different choices above if you're looking for a headboard that doesn't require a frame. Remember to always think of safety first and then choose an aesthetic piece you love for your bedroom.