In the past two years, our homes have transformed into offices, schools and gyms. So, it's no surprise that people are renovating and looking to upgrade their homes. Open concepts used to be extremely popular, but people are realizing it's impossible to find a quiet, private space with that kind of layout.
With the way our needs have shifted, our homes need to adapt alongside us. So, is it time to do away with open living areas? Are great rooms going out of style? Is putting up more walls the solution?
The truth is that the great room isn't going out of style any time soon. As much as we need privacy and space, gathering together will never go out of style. Adaptations to the open floor plan are gaining popularity, but the ability to gather at the heart of the home, in a great room, is here to stay.
In This Article We'll Discuss
What is a Great Room?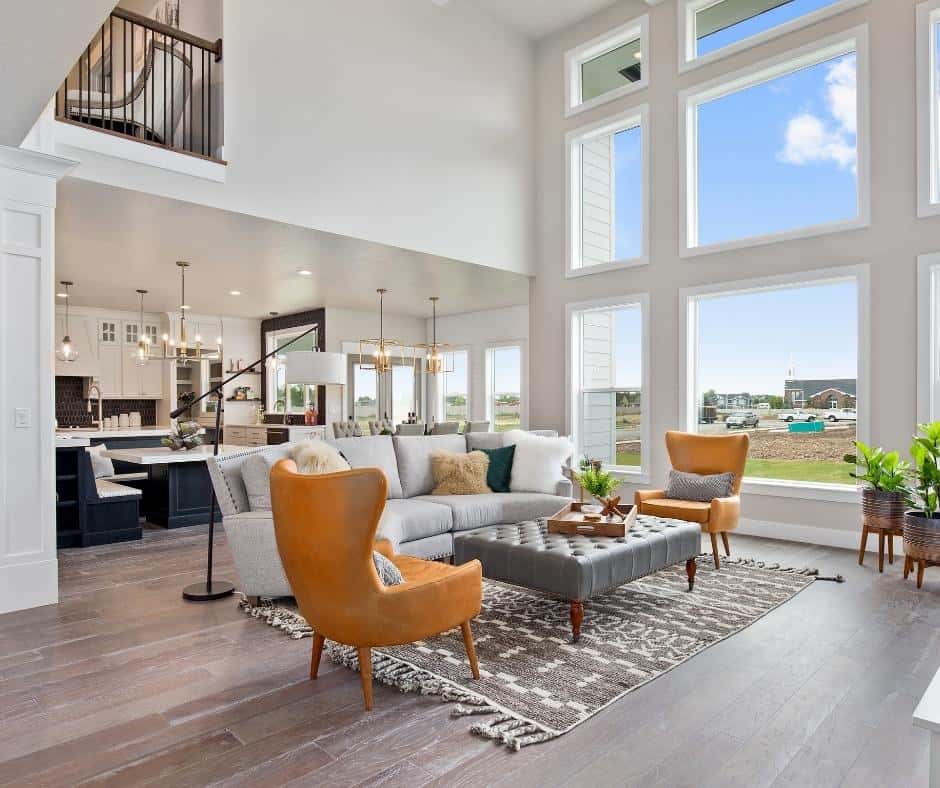 When you think about open concept layouts, you're probably picturing a great room. In fact, these layouts have become so popular since the 80s that they are now the standard in most homes. Simply put, the great room is the heart of the home on the first floor, in the center of the house. It combines the kitchen, dining area, and living room, and there aren't walls to separate the spaces. The open concept was designed to maximize socialization, natural light, and square footage.
Benefits of a Great Room
Socializing and Entertaining
One of the reasons great rooms became popular was because they maximize family time and make entertaining easy. In a world with maxed-out work and social schedules, time at home can be a precious rarity for families. Having a great room makes it easy to prepare food and talk with each other at the same time. Whether you have people over, or just need to do homework and eat dinner in the evening, the great room allows everybody to be together while you do it.
Natural Lighting
A signature feature of a great room is big windows. In the traditional layout, the kitchen, dining room, and living space were separate rooms. That made it hard for each room to get light. One big open space allows light to flood into the bulk of your home. So, whether you are enjoying a morning cup of coffee, or an afternoon nap, you can do it in the sun.
Maximizes Space
Finally, and maybe most importantly, great rooms maximize the floor space of a house. This is essential in small houses and tiny apartments that tend to feel disjointed and dark when separated into individual rooms. Opening up the main space of a home — no matter the size — helps traffic flow, feels welcoming, and gives you more space.
Clearly, the open concept has adequately met our needs in the past. But is having a great room still a great idea? Or is it simply too open for today's needs?
Great Room vs Open Floor Plan
There is a difference between an open floor plan and a great room. An open floor plan is simply the combination of two or more rooms that would traditionally be divided by a floor-to-ceiling wall.
An open floor plan can be applied to any combination of rooms, workplaces, and even multiple stories. The great room, however, is the most popular version of an open concept layout. When people talk about open-concept layouts going out of style, they are often not referring to great rooms. Instead, they're talking about the house as a whole.
Is it Better to Have a Great Room Instead of an Open Floor Plan?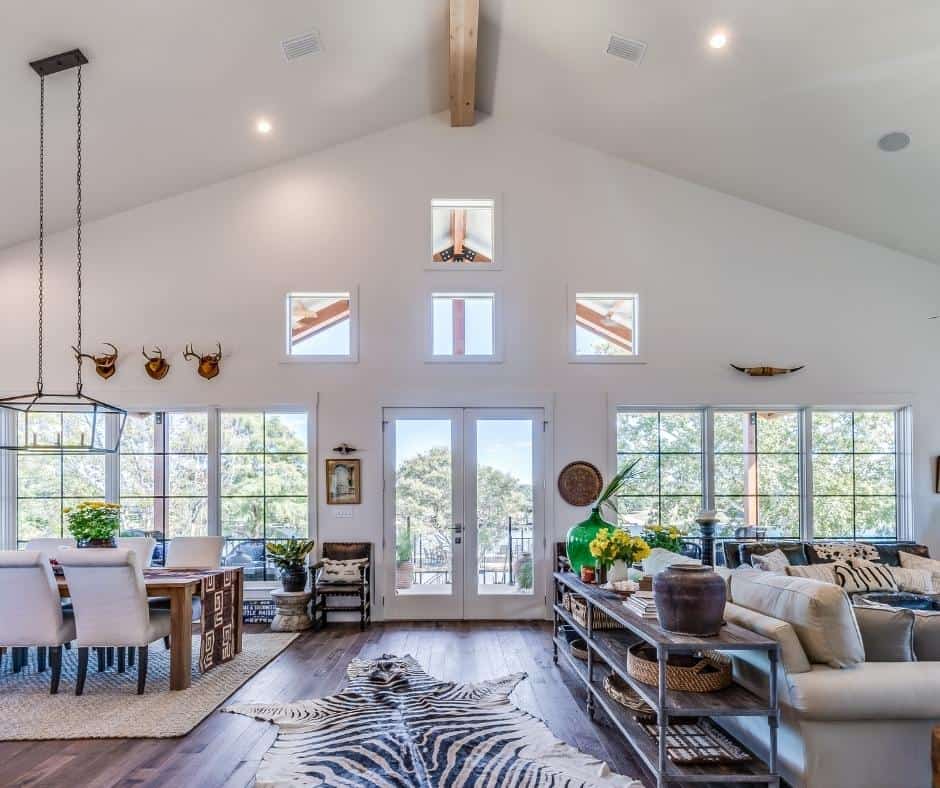 A home designed with an open floor plan maximizes the sense of space in the whole house by minimizing any smaller rooms like dens, offices, or play rooms. The great room is a small version of an open floor plan that doesn't extend throughout the whole house. It keeps the heart of the home open and ready for socializing, but allows the rest of the home to be designed around the needs of a family.
Today, a home designed with an open floor plan isn't practical. We need quiet spaces with four walls for everything from video chats, to workouts and creative spaces. A great room gives you the choice to gather together and it allows for distinct rooms throughout the remainder of the home.
Are Great Rooms Going Out of Style?
So, are great rooms going out of style? Not anytime soon. Open floor plans are undergoing changes, but the great room is here to stay.
That's because the solution for most households is a little more personal than putting up more walls. Families want to keep their open concepts because they like having the opportunity to spend time with one another. So, what they're looking for is a solution that works around their current layout.
Here are some options that are becoming popular:
Maximizing Private Space in a Great Room
Sliding doors have become increasingly popular, especially to close off the living room of a great room. A sliding door doesn't take up extra space when opened or closed, but is a great way to section off a space for privacy when others are in the kitchen or dining area. It creates a sound barrier between the spaces and can make them feel like separate rooms when closed.
Then, when opened, the space once again provides easy traffic flow and space for conversation. Similarly, divider screens are making a comeback to break up smaller rooms into sections when needed.
Finally, a surge of home-owners are adding on an extra room, or even two. There are tons of ways to create boundaries within an open space, but architecturally we are going to see homes designed differently in the near future. Adding extra rooms is becoming the new normal. The flexibility allows people space for a variety of tasks without compromising the love of their great room.
Conclusion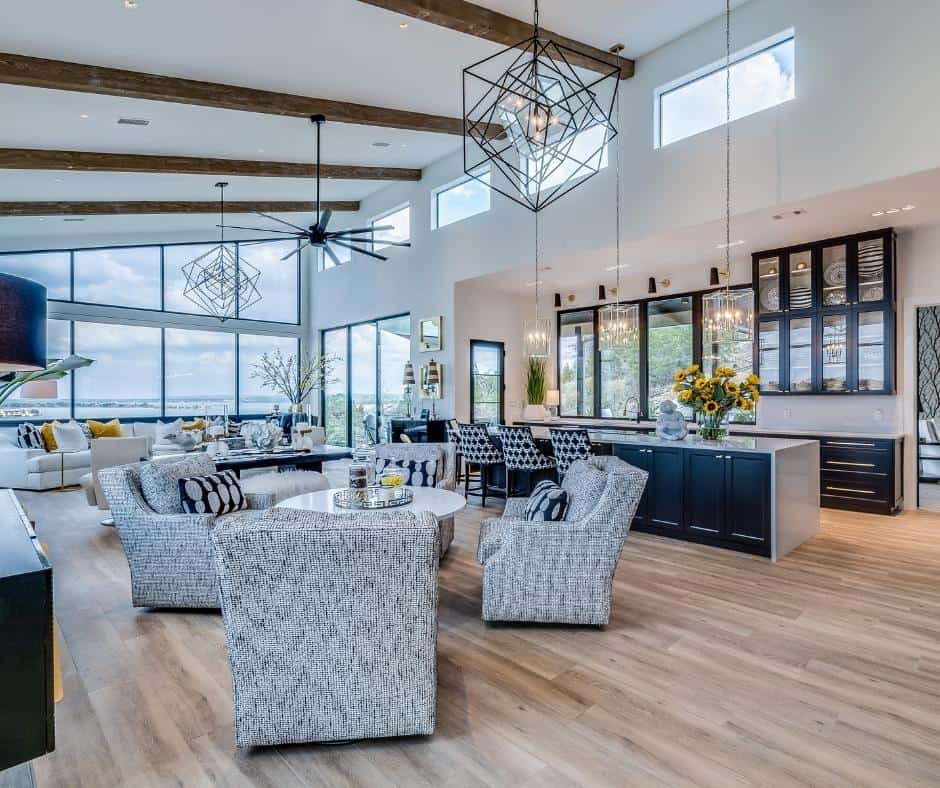 In general, great rooms are here to stay. They play a central role in family time and are a necessity for small apartments and homes. The desire for more privacy, quiet, and variety is going to be met with creative design solutions and, overtime, an updated design in architecture.
But, is the great room going out of style? Definitely not. Instead, extra rooms are coming into style.