Is your house brown? You may be wondering what color you should paint your front door. You have so many options, and it can be confusing to pick the best one.
The reality is, brown offers a really neutral color palette. Below we've selected some of our favorite color options for front doors for a brown house. Check them out.
In This Article We'll Discuss
Natural Wood
It's hard to beat the classic look of natural wood. Whether you go with a light wood like pine and stain it or if choose a dark wood like mahogany with a clear coat, both are great choices. Natural wood pulls out the wood grain and offers a really organic, timeless look.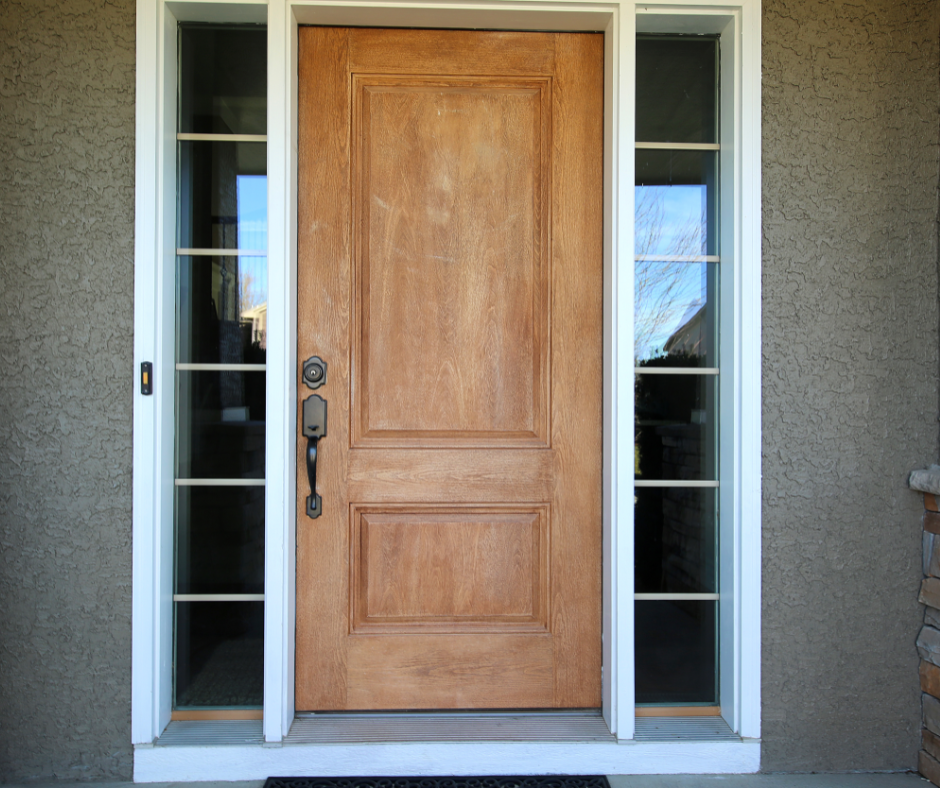 If you choose to go with natural wood, you'll create a warm natural look. Make sure to select the best wood type that will hold up with a bit of moisture since it will get a little bit of weathering being outdoors.
Classic White
White against a brown home will create a clean, classic pop. Pairing these two neutral colors together has a classic effect. Choosing from whites can be overwhelming as there are so many. We suggest choosing a white with warmer undertones to coordinate with the brown's warmth.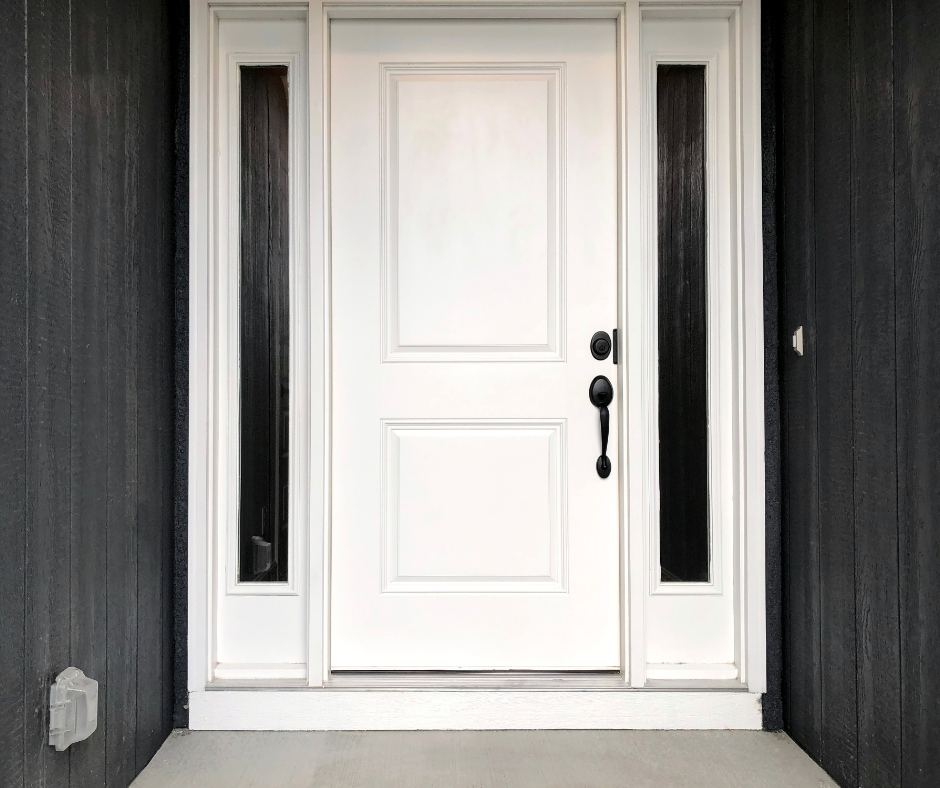 Sherwin Williams Natural White is a great choice. This paint color is bright and clean. It will offer a great first impression at your home's front door.
White Sesame is a much darker, warmer white tone. This beautiful white paint should aid the warmth of your home's exterior brown color. While still offering a color contrast, the warm tones play off one another.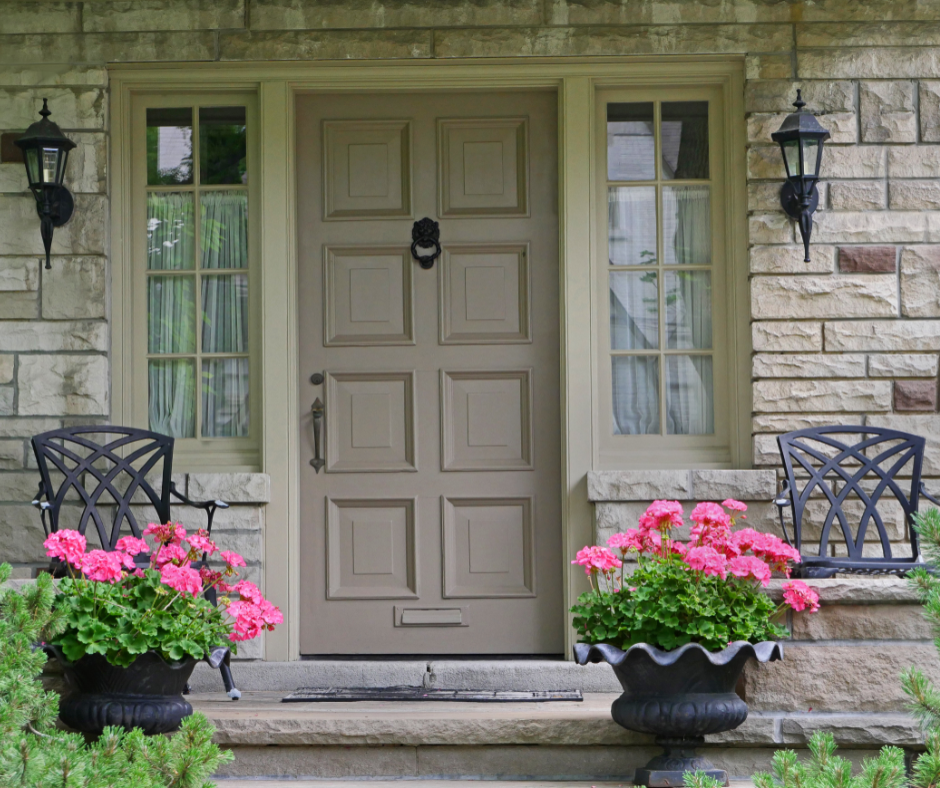 Sanctuary falls between the cleanliness of Natural White and the warmth of White Sesame. This is a clean look with warm tones.
Sage Green
Create a natural color pop against your brown house with a sage green front door. Pairing this organic shade of green with brown resembles wild plants and trees. This is a whimsical combination that looks very organic.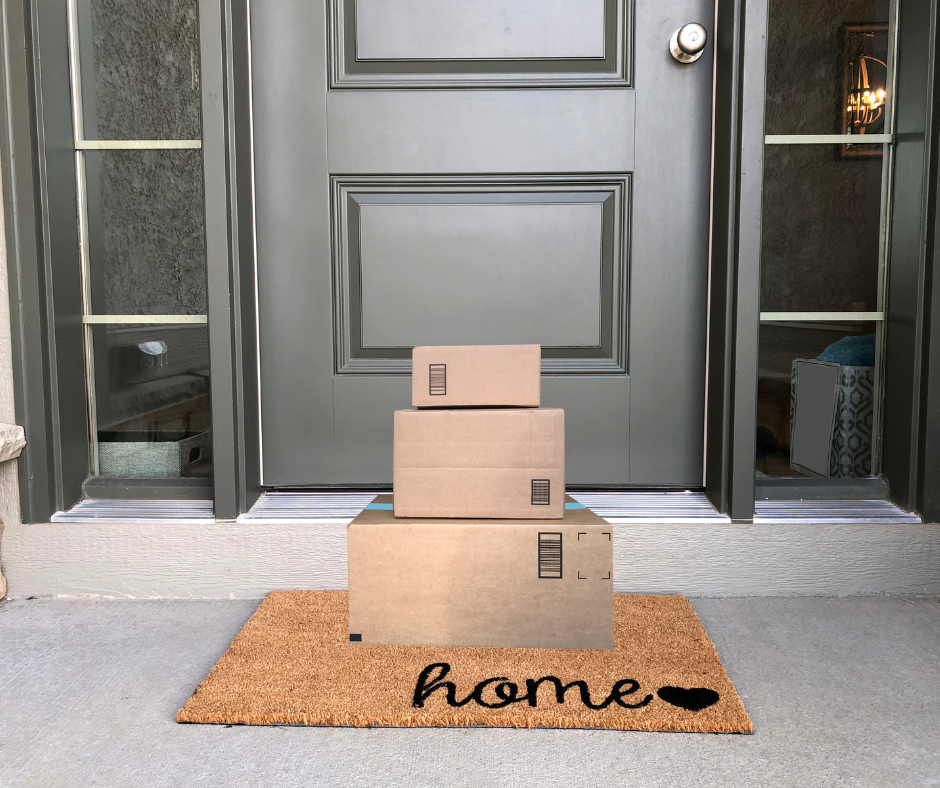 Frosted Fern is a cool looking green tone. This is a lighter version of sage, bringing in the steady colors of green toned down with the subtle frostiness of white undertones. This will create a clean yet curious look for your home's exterior.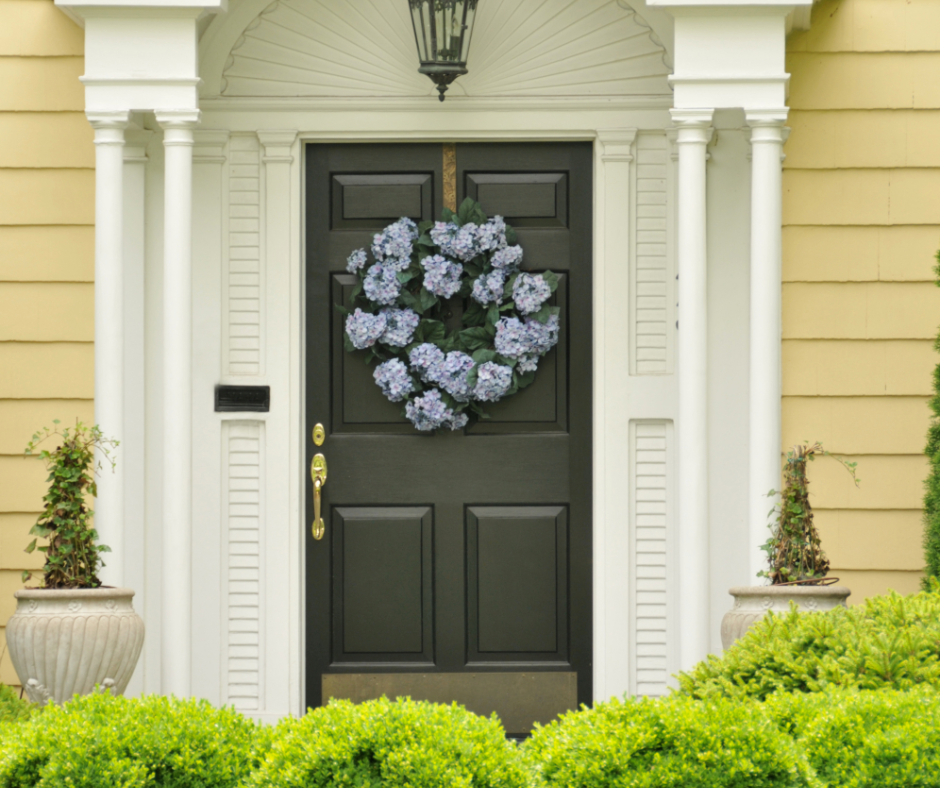 Sage Green Light is a darker and more serious shade of sage. This will add some depth to the outside of your home. The brown will create a great pairing while minimizing the contrast pop due to the darker shade of sage.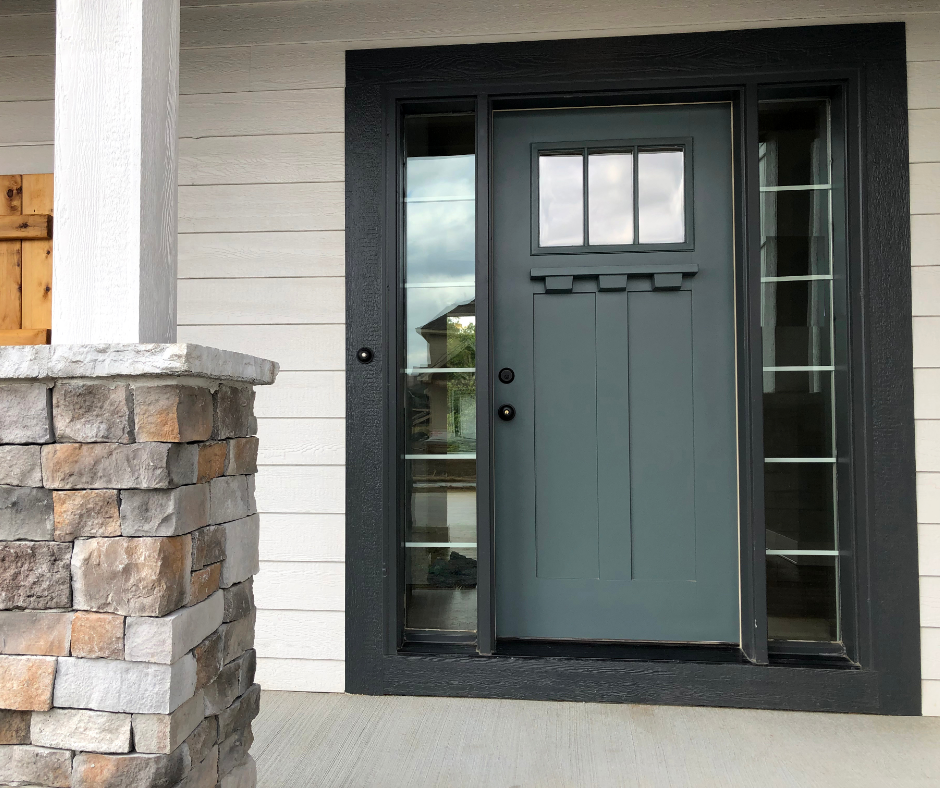 Taiga is a sage color with cooler blue undertones. This is an awesome choice for a bit of a modern take on sage. This color offers lots of coolness and contrast to a brown home exterior.
Monochromatic Brown Tones
Create a very clean monochromatic look with a brown front door. Depending on the brown shade of your home's exterior, you may want more or less of a contrast.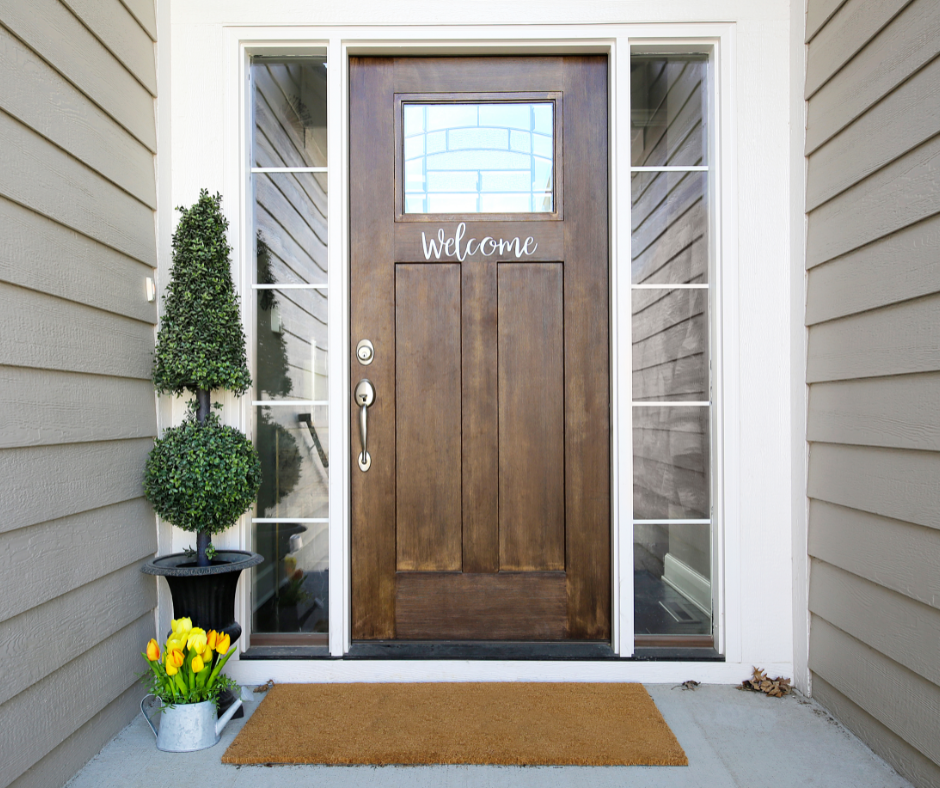 Llama Wool is a warm and light brown color. This color will add brightness to your home without being too bold or obnoxious.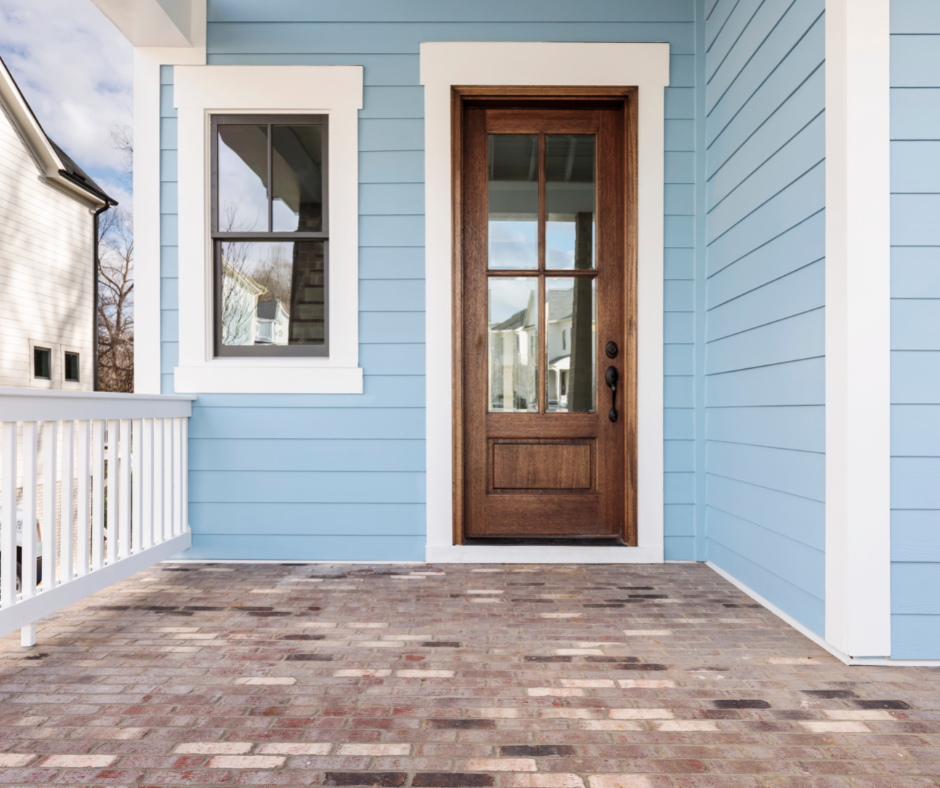 Caraibe is a medium brown tone. This door color will offer a more flat, neutral look against a brown house. This is perfect if you want to create a monochromatic look with minimal contrast.
Cherry Red
Brown tones down while red comes to live with this popular color contrast. A red front door is classic and offers a fun and bold appeal. This color combination is bright, energetic, and fun.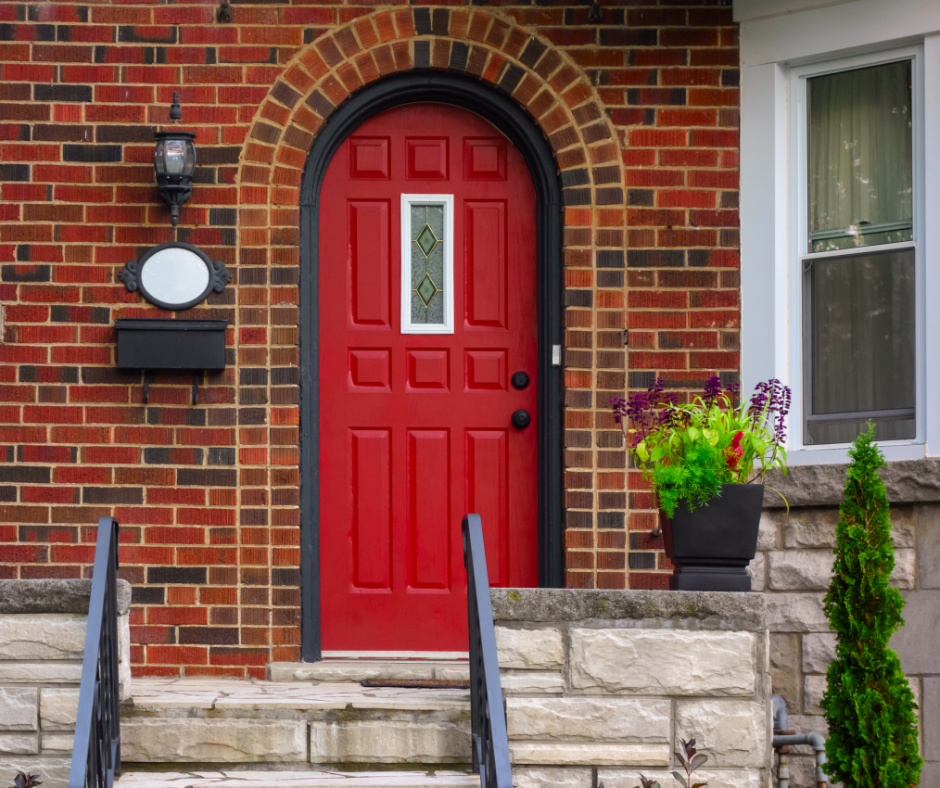 Positive Red is a brighter red that creates lots of movement and energy. This front door color will bring out the warmer undertones in the brown home exterior. This is a whimsical yet classic cherry red front door look.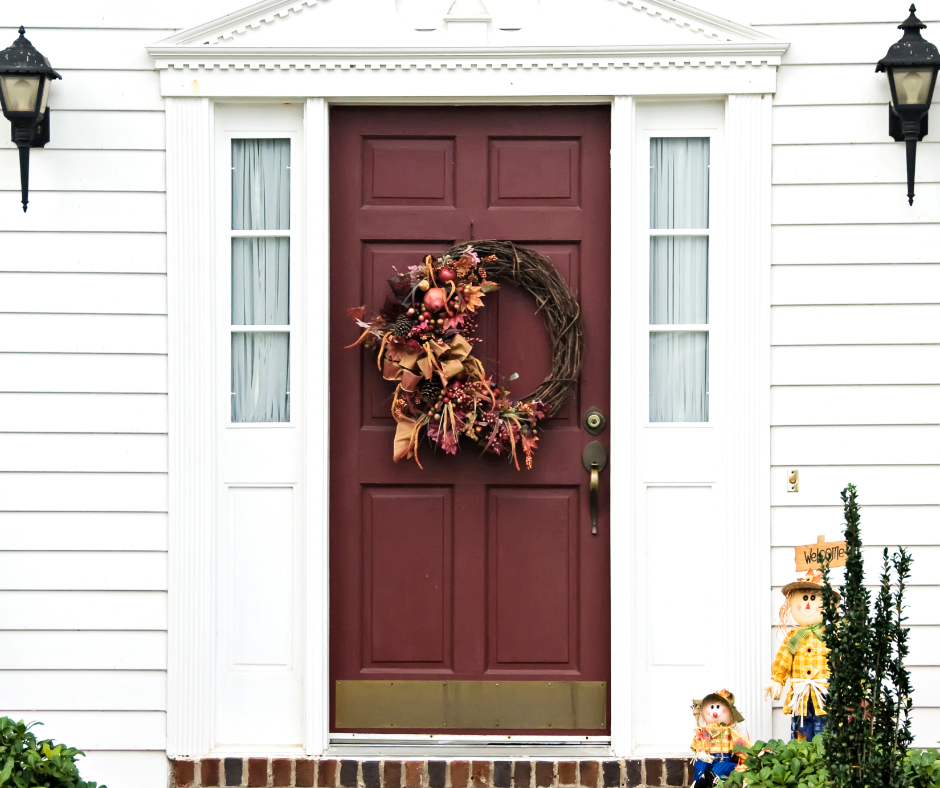 Beetroot will create a bright red pop with a more serious color combo. This red is much more earthy and offers a more natural look. Resembling beets and earthiness, it's a more organic color contrast but still provides energy and fun.
Pacific Blue
Create a tranquil look by contrasting pacific blue with your warm exterior brown tones. This shade of blue makes your exterior look peaceful and gentle, creating a chill vibe.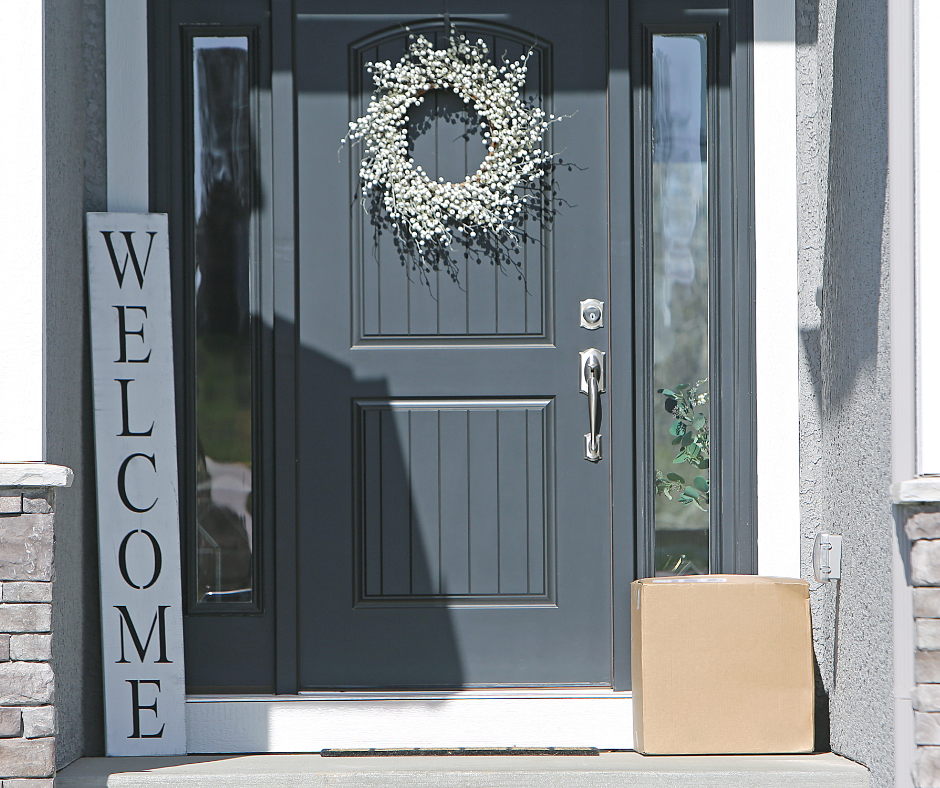 Daphne is a very cool toned pacific blue. With slightly purple and gray undertones, it offers a bit of a more modern look. This color creates a great contrast between its coolness and the exterior worm brown.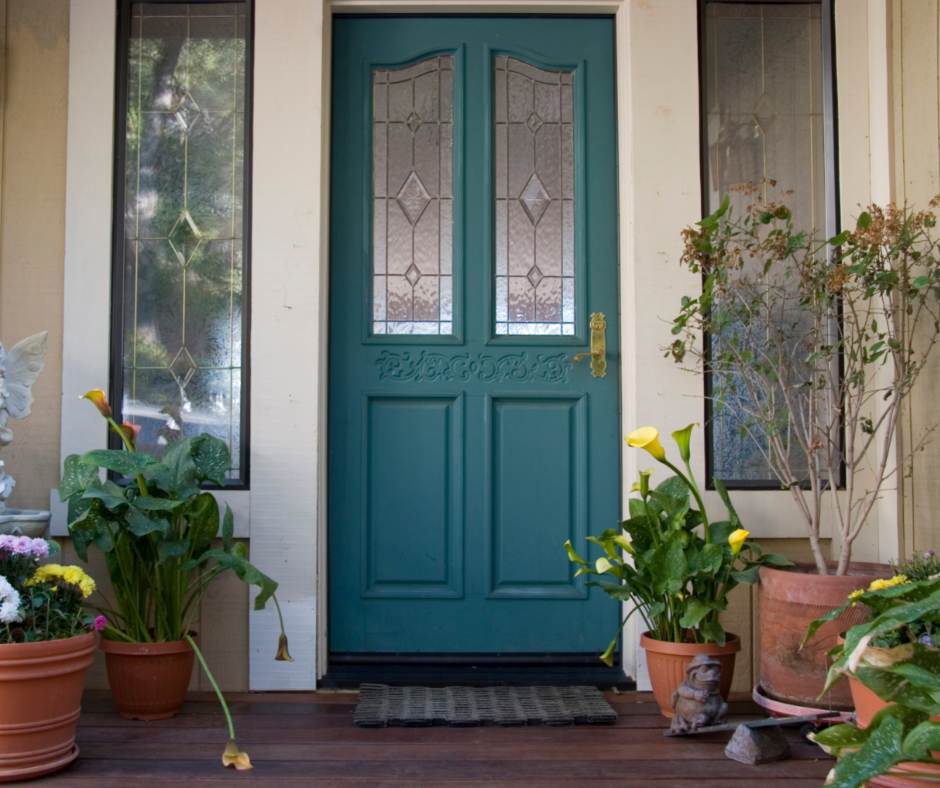 Silken Peacock is a brighter, bolder blue. This fun color has tons of personality and is meant to pop. It will still create a tranquil look while offering a bold statement. This is a great choice for a color to contrast your brown home brightly.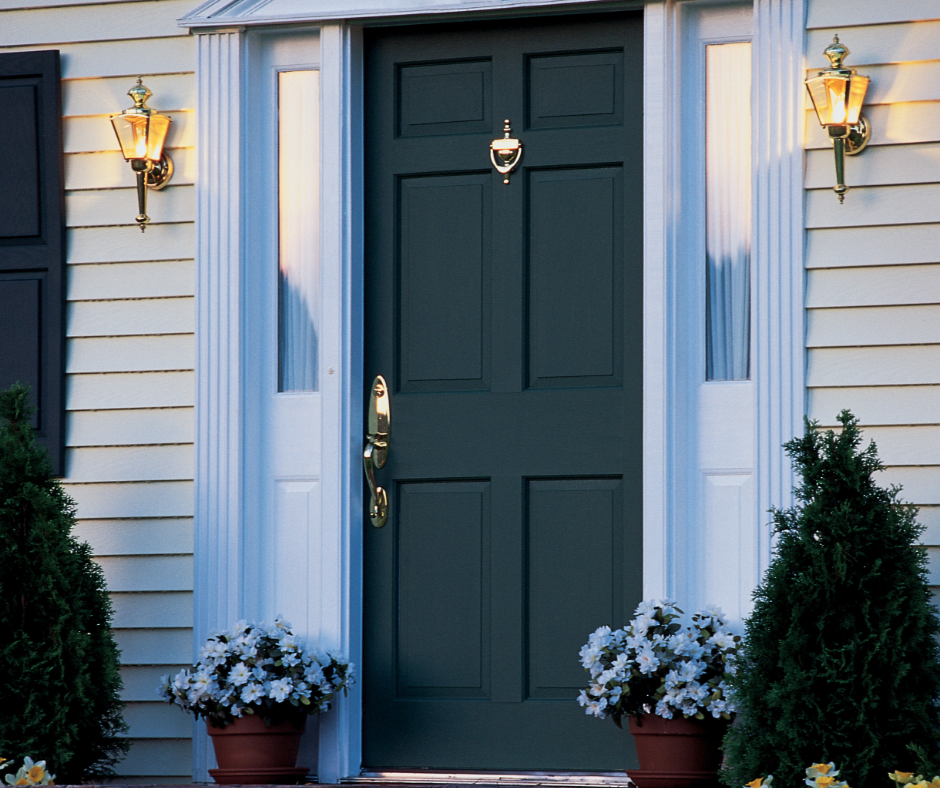 Refuge is a cooler blue. The slightly gray and green undertones in the blue make the color feel earthy and natural. Add softness and flow to your home's exterior with this front door color.
Deep Forest Green
To keep an organic look with a bold depth, opt for deep forest green tones. The more serious colors still offer quite a contrast but without as much brightness and lightness as sage. This is a seriously elegant look that mirrors colors found together in nature.
Secret Garden is a rich, deep green. This color is a bold front door contrast to your brown home. Create a natural and magical look with this mystic green tone.
Evergreens creates a bold and dark color contrast to a brown home. This color has some brighter, more playful undertones. Not as serious as Secret Garden, this color still creates a great organic exterior look for your home.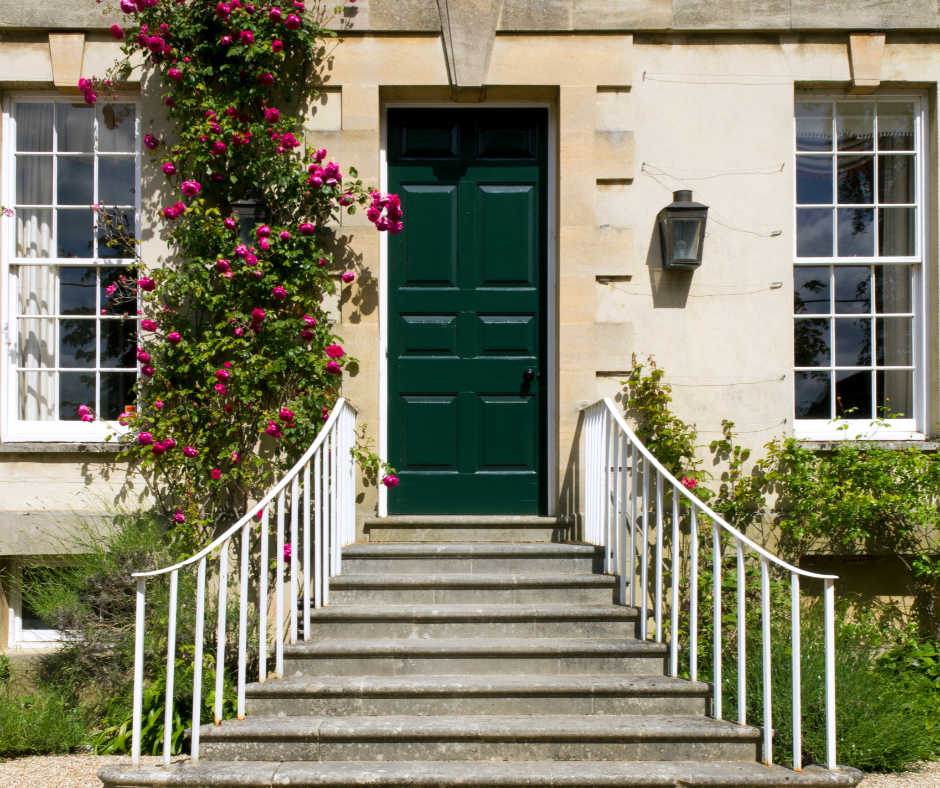 Hunt Club is a brighter green with plenty of blue undertones. Dark and serious, yet playful, this green is an awesome color contrast to a brown home's exterior. It will blend into a natural and organic exterior but still offer a significant bold contrast.
Conclusion
Because brown is such a neutral color, picking the right front door color can be frustrating. With a little help and guidance you can make a confident decision. Decide if you prefer a toned down look or a color pop. Once you've chosen, feel confident that your home will look great.