Downrods, which connect a ceiling fan unit to the ceiling, are an important but often overlooked component. They play a role in how well the fan functions and also contribute to a fan's visual presence.
If your downrod is too short and your room's ceiling is angled, the fan's blades could dig into the ceiling. If your downrod is too long, the blades could be a hazard. So, you'll want to get a downrod that is just right.
This guide is intended to tell you all you need to know about downrods. By the time you finish reading it, we hope that you feel confident and properly informed on how to find downrods that are perfect for your home.
In This Article We'll Discuss
How to Pick the Best Ceiling Fan Downrod Length
In general, you want to hang ceiling fans between eight and nine feet off the ground. This is low enough that you'll feel its breeze, while not risking hitting someone standing under it.
To figure out how to get a ceiling fan set to that height, first take the height of the ceiling. Then, subtract the height of the fan from that. Most fans are between 12 and 18 inches tall. Finally, subtract your desired height.
The remaining number is how long you'll want your downrod to be.
There are times when you might want a ceiling fan to hang a little higher off the ground. In those cases, adjust the distance from eight or nine feet off the ground to your desired height.
What Size Do Ceiling Fan Downrods Come in?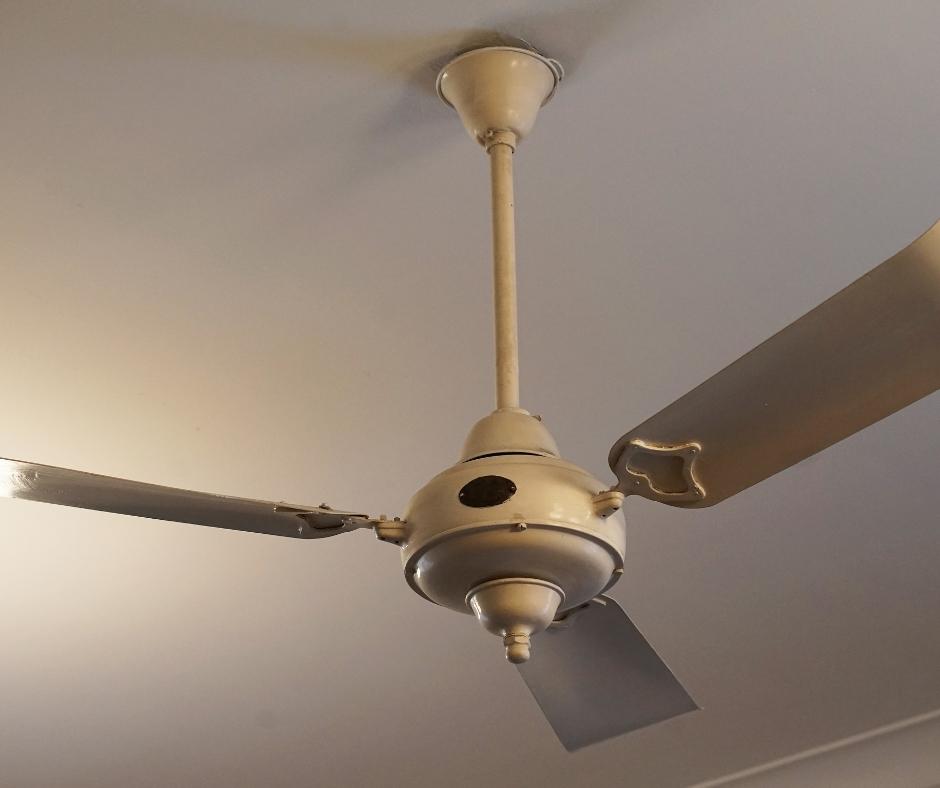 While three or six-inch downrods are the standard, the reality is that they come in a variety of different lengths. Also, some ceiling fans have no downrods. There are also downrods as long as 14-feet for high, vaulted ceilings.
Each ceiling fan manufacturer designs downrods for their products, so your first step when looking for a downrod is to check with your fan's manufacturer. Make sure you look for downrods that are compatible with your fan.
You'll also want to check the diameter of the downrod. Length is one measurement of size, so is width. Each manufacturer also designs downrods of a specific diameter. For example, Emerson fans usually have half-inch downrods. Minka Aire downrods are three-quarters of an inch.
Do All Downrods Fit All Ceiling Fans?
There is no such thing as a universal downrod. Ceiling fan manufacturers design their downrods so that they are only compatible with their fans. Therefore, a Hunter downrod won't work with a Minka Aire fan.
When checking the compatibility within a brand, check the UL rating, the diameter, and the connection between the downrod and the fan.
The UL is an independent electrical rating system, so it's the most important aspect of the fan to consider when it comes to finding the right downrod. If the diameter is off, the two won't have a snug fit. And, most ceiling fans come with either a ball-and-socket or a J-hook connection system.
What Size Downrod Do I Need for a 10-Foot Ceiling?
You want at least seven feet of clearance between the floor and the ceiling fan to help avoid the risk that the blades will hit someone as they spin. Adding even a little more space is always a good idea just to be safe.
A standard length of a downrod for a 10-foot ceiling is 12-inches (one foot). This will provide enough clearance off the floor to virtually eliminate worries that fan blades will hit people as they spin. It also provides enough space above the fan for efficient air circulation.
Bear in mind that if you have vaulted ceilings and a ceiling fan with a large diameter, that you might need a longer downrod. In those cases, you might need a downrod that is 18 inches, but we don't recommend dropping your fan any closer to the floor.
How Long Should a Downrod be for a 20-Foot Ceiling?
Since 20-foot ceilings are so tall, you will want longer downrods. This will not only maximize the efficiency in how the fan circulates the air in your room, but it will also be more visually appealing.
You can use any length of downrod in a room with a 20-foot ceiling, but 120-inch (10-foot) downrods are designed with high ceilings in mind. Make sure you check with your fan manufacturer to find one that works with your fan.
You can also buy two threaded downrods that are compatible with your fan. Doing so will allow you to hang your fans even lower, but be sure to leave at least eight feet of clearance.
Can You Use a Downrod for Any Ceiling Fan?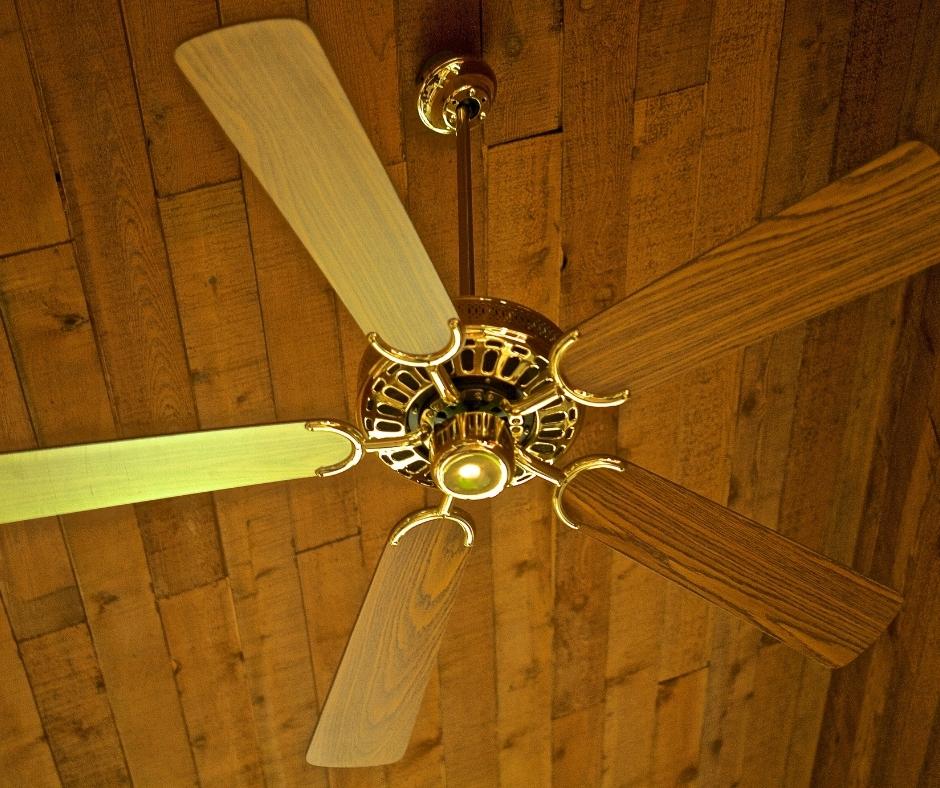 You need to be careful if you want to use a downrod that didn't come with your ceiling fan kit. Different fan manufacturers design downrods for their brands, so they are not normally interchangeable. There is no such thing as a universal ceiling fan downrod.
There is a little more leeway when using downrods from the same manufacturer, but you'll want to check compatibility with your specific fan model. Also, you can crosscheck the UL rating, diameter, and the type of connection you need.
Do You Have to Use a Downrod for a Ceiling Fan?
If you have low ceilings, any size downrod could create a risk that the blades might hit someone. Fortunately, there are some ceiling fans that don't need downrods.
These fans are called flushmounts or huggers. They are designed to attach directly to the base that connects to the ceiling.
They are especially useful if your ceilings are between seven and eight feet above the floor. However, you should be careful if your ceilings are sloped because the margin for error is very small with these types of fan.
Can You Connect 2 Downrods?
Downrods are just metal rods with wires running through them, so you can theoretically use multiple downrods to hang a fan unit from the ceiling. However, in reality, most downrods are intended for individual use.
Some downrods are threaded so that they can be paired with a second or even a third downrod. Since they can provide a tighter fit for less wobble, some homeowners prefer this kind of downrod to standard ones.
If you use this style of downrod, you'll need to make sure that the wiring between the two is also compatible, and that you properly connect the two. Without a solid connection, no electricity will flow to your fan unit.
Conclusion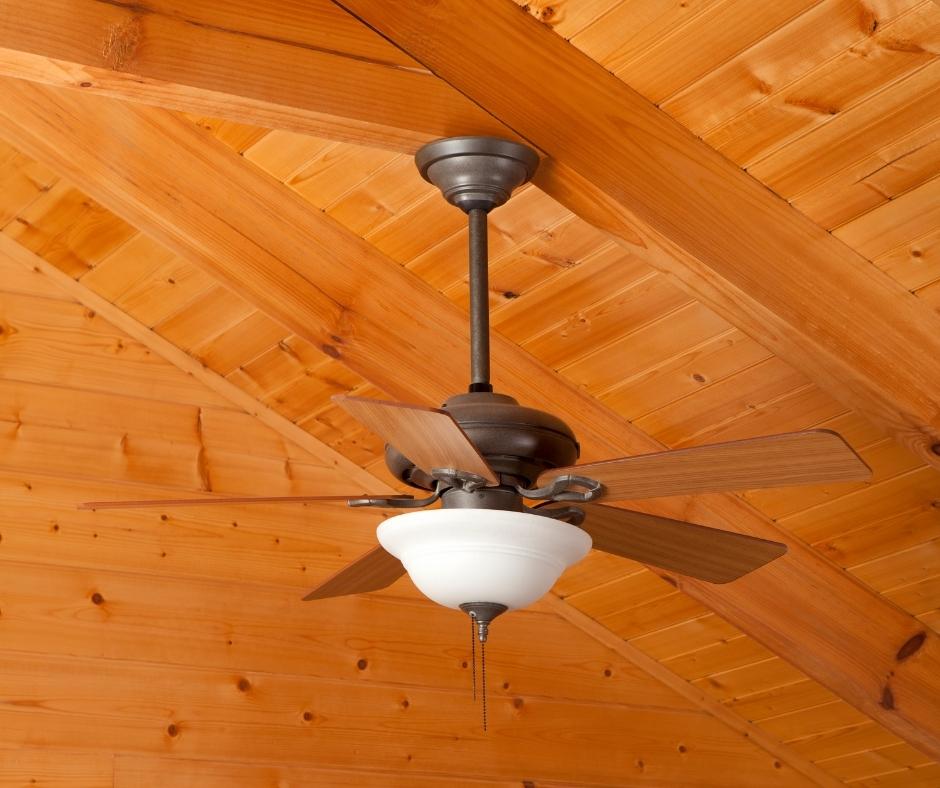 Finding the right size downrod isn't just about making your room look right, it's also about safety and performance. Also, you don't want the blades to hit anything while they spin, so you need to find downrods that are perfectly sized for your room.
Hopefully, you feel more informed about downrods, and you feel confident enough to determine the right size for your fans. If you did, we'd love to hear about it in a comment below or for you to share this article on your social media networks.