Has finding comfortable living room furniture that's durable been a challenge for you? Buying high quality furniture with long-lasting warranties can give you peace of mind. You'll be able to love your furniture for a long time while it holds up to your unique lifestyle.
In This Article We'll Discuss
What Is the Most Durable Frame Material for Living Room Furniture?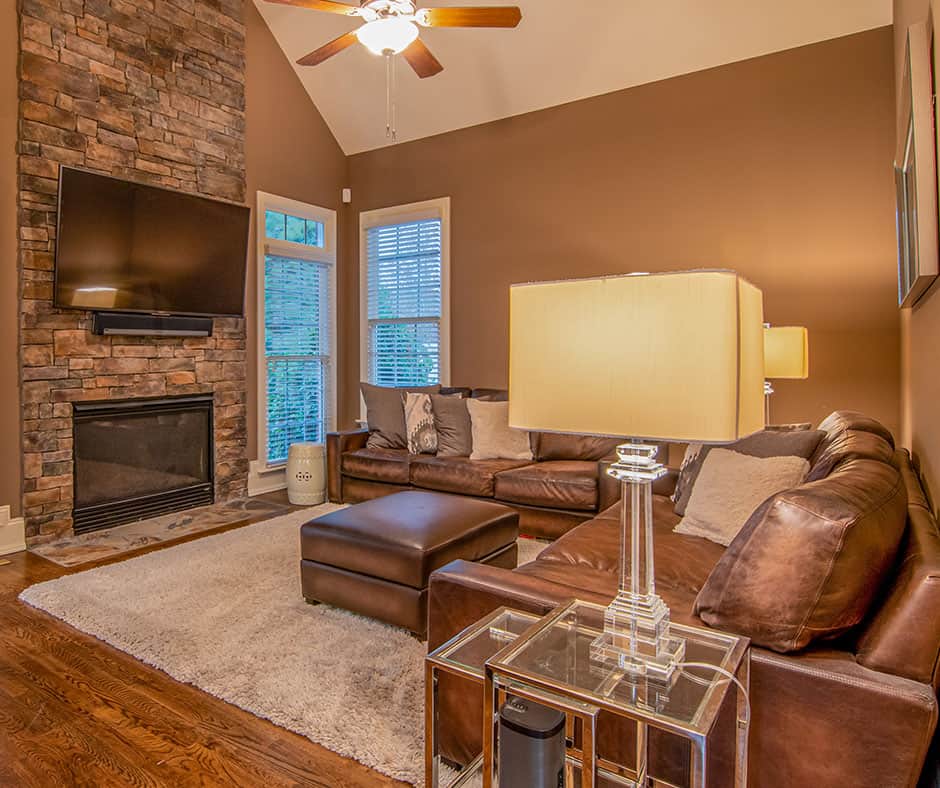 Furniture made with natural products such as solid wood, natural fibers and leather will last the longest. Natural materials are time tested in nature and will maintain their strength and durability for years. That's why natural materials are the most durable materials for living room furniture.
Sofas, Love seats, Chairs and Ottomans
Top grain leather is the most long-lasting and luxurious material for living room furniture. A sofa, love seat, chair, or ottoman made of top grain leather is the way to go. Identifying top grain leather from other fakes such as vinyls and bonded leather can be tough, so make sure to always ask before buying.
Top grain leather is the top cut of a leather hide— it's the strongest and most durable cut. Also, it can be finished in a variety of styles to best suit your taste and lifestyle. For example, it can come in oil pull up, nubuck, protected, or pure aniline.
Oil pull up leather will create an aged look over time. Nubuck leather is soft like suede or fabric, but has the strength and durability of top grain leather.
Protected leather is best for high traffic areas or living rooms with pets or kids. Pure aniline is the most high maintenance leather finish, but offers the uniqueness and character that natural top grain leather has.
However, you should stay away from bonded leather if at all possible. Bonded leather is the pulp of leather scraps mixed with vinyl, so it will peel and shred over time. Bonded leather looks great at first, but wears horribly. It's a short term choice for furniture that will not last.
Tables
When shopping for coffee tables, end tables, and sofa tables, try to find pieces that are made of solid wood. Solid wood construction should last the longest. Ideally, look for harder woods such as teak, walnut or oak. Harder woods will wear nicer for longer and are harder to scratch and dent.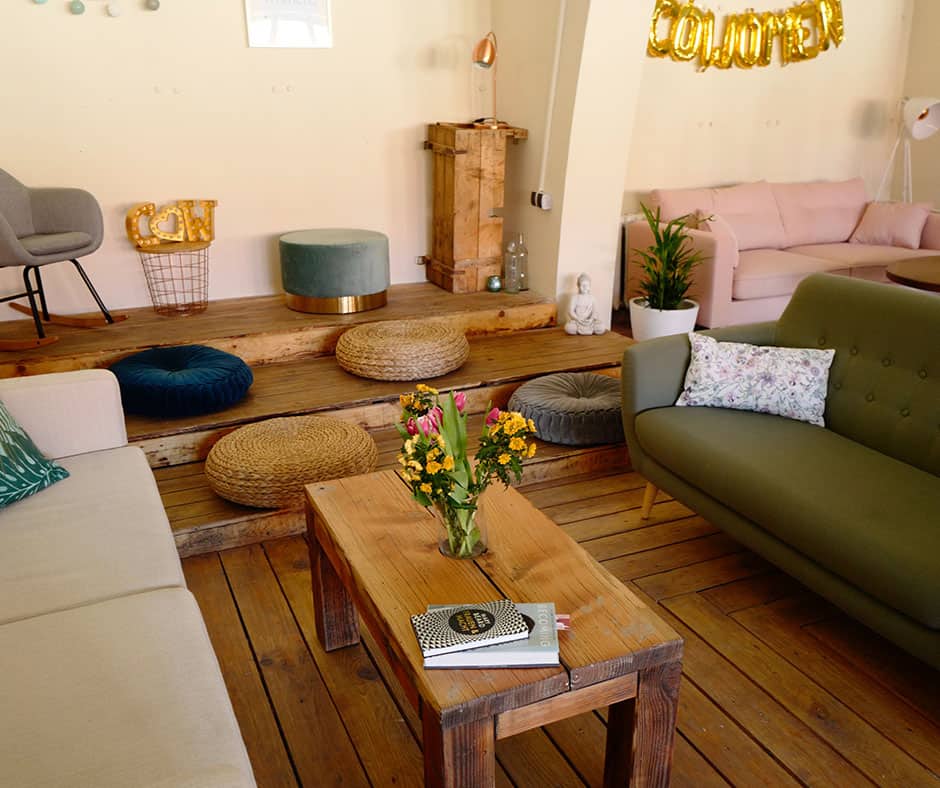 What Is the Most Durable Frame Material for Living Room Furniture?
Solid wood frames should last longer than any other material. But, the construction of the frame matters as much as the material. Look for sofas, love seats and chairs that have frames with reinforced corner blocks for strength.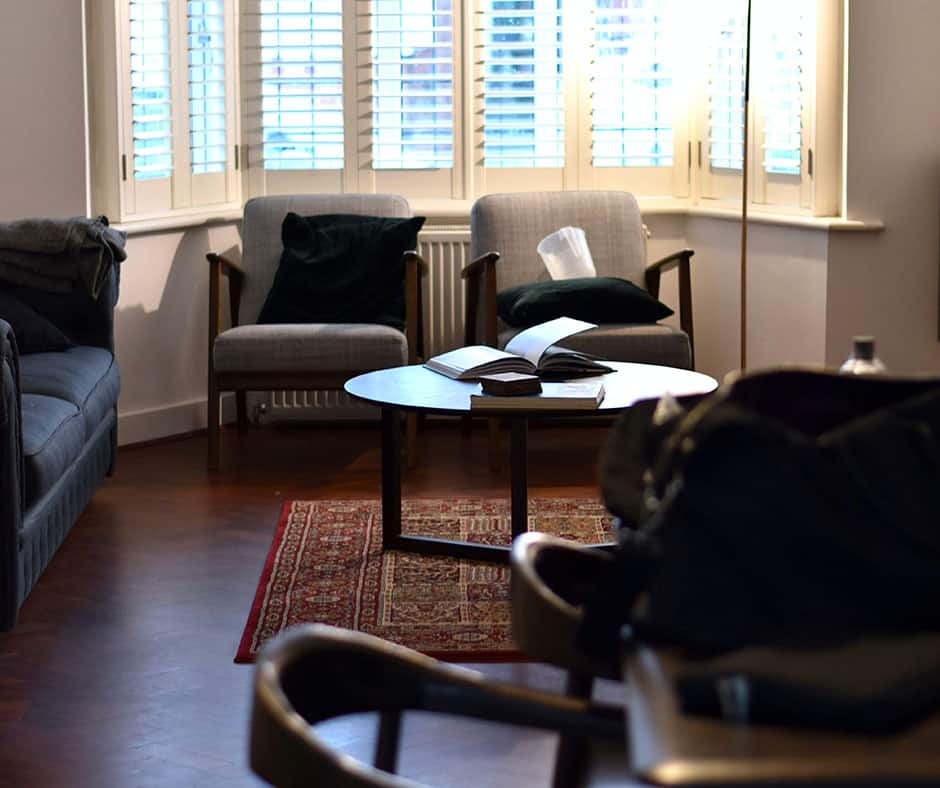 In addition, you should always ask about frame warranties. The most durable living room furniture frames should offer a lifetime warranty. Keep in mind that a lifetime warranty doesn't mean your lifetime, it means the expected lifetime of that piece of furniture.
What Are the Most Durable Fabrics for Living Room Furniture?
Textured Microfibers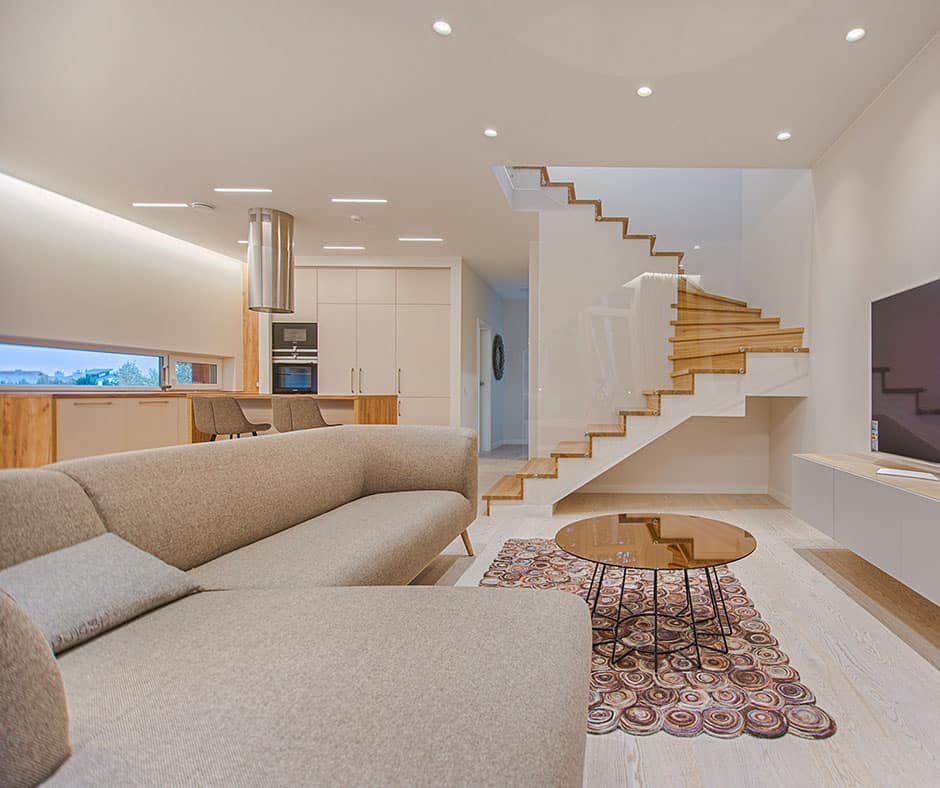 Textured microfiber offers the look of leather with the softness of fabric at a lower cost than top grain leather. Its texture makes it difficult to scratch and it doesn't show wear. It's a durable material and it comes in a variety of neutral colors so you will have many choices to pick from. Microfiber is the strongest and most durable fabric on the market.
Canvas Fabric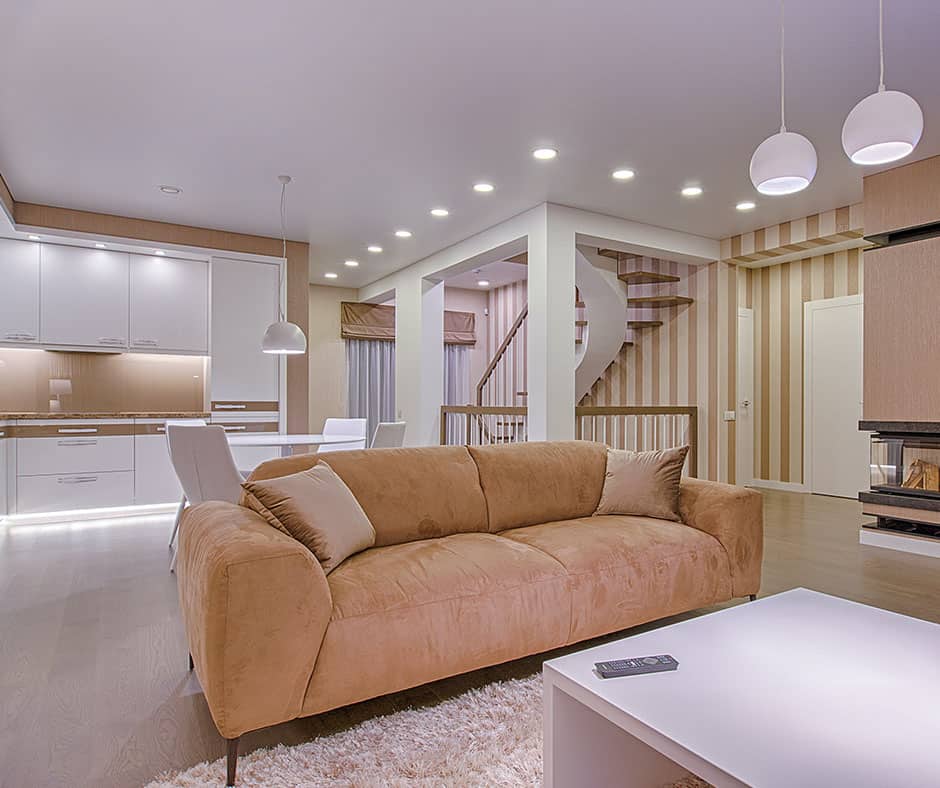 If you don't love the look and feel of microfiber, you can try canvas. It's thicker and incredibly long-lasting. Canvas offers a unique look and comes in dozens of color options so you're sure to find one that suits your space.
Patterned Fabrics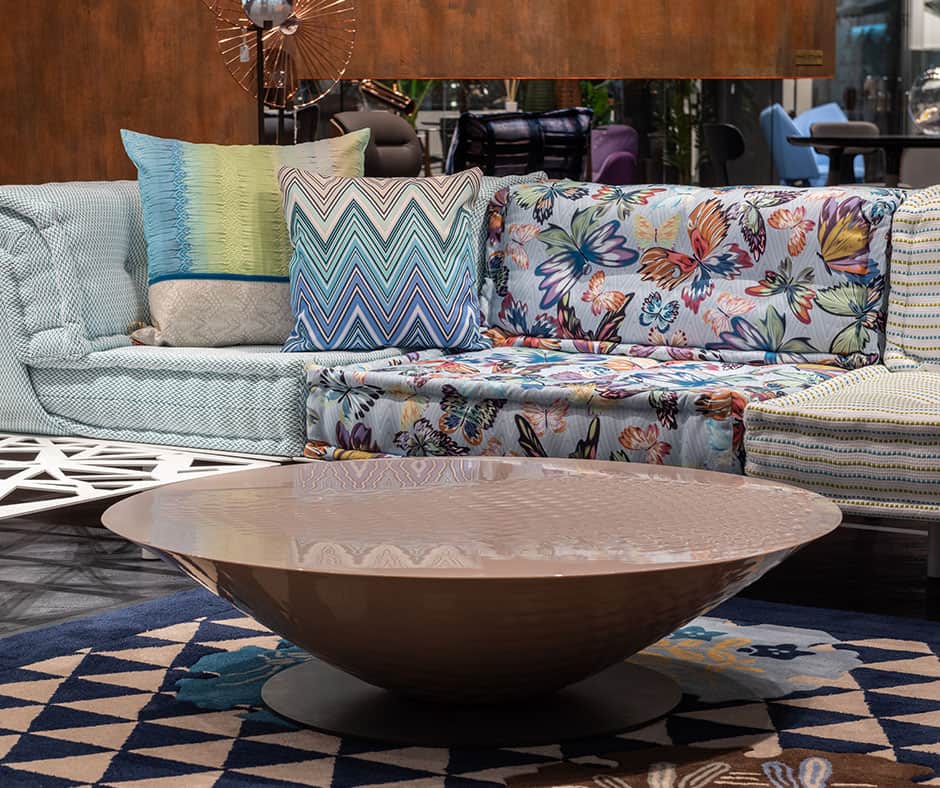 Patterned fabrics tend to hide wear over time and do a great job of hiding stains. We suggest going with a darker color if you want your fabric to hide the furniture's wear and tear.
What Type of Couch Material Lasts the Longest?
Leather doesn't have an expiration date. If you think of the nature of leather, it's made to last for decades in all types of conditions. Top grain leather upholstery is thick and lasting.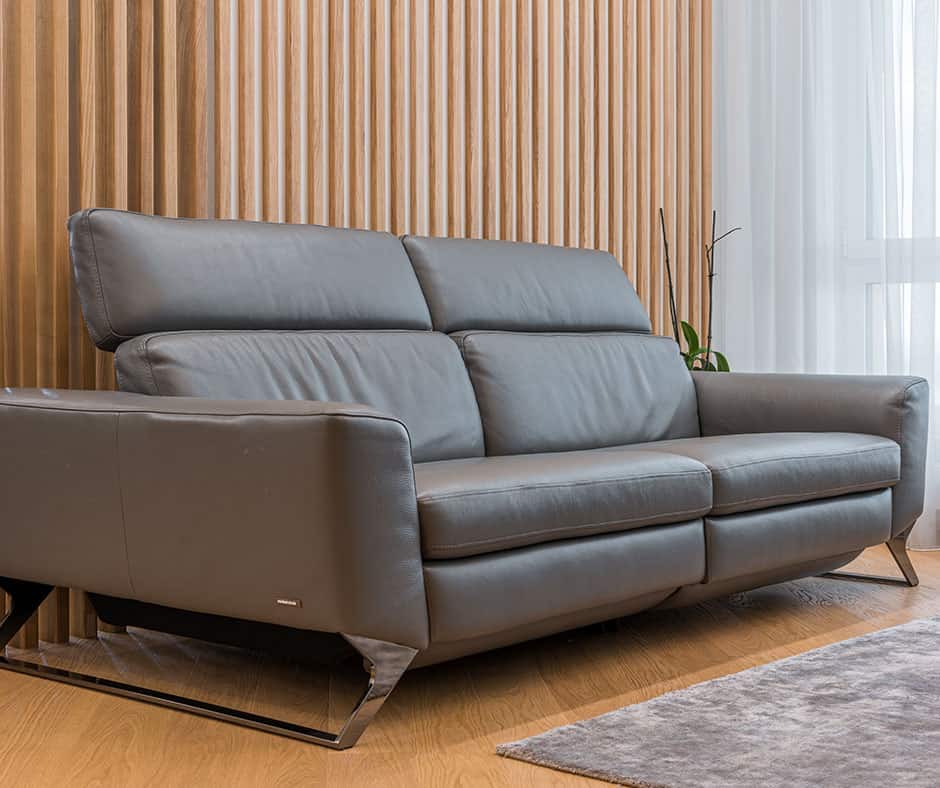 Because of its natural strength and durability, leather is a great choice for homes with children or pets. Leather will keep its strength and breathability over time, but it will need some maintenance depending on the finish.
What Is the Most Hard Wearing Material for a Sofa?
Seat Cushions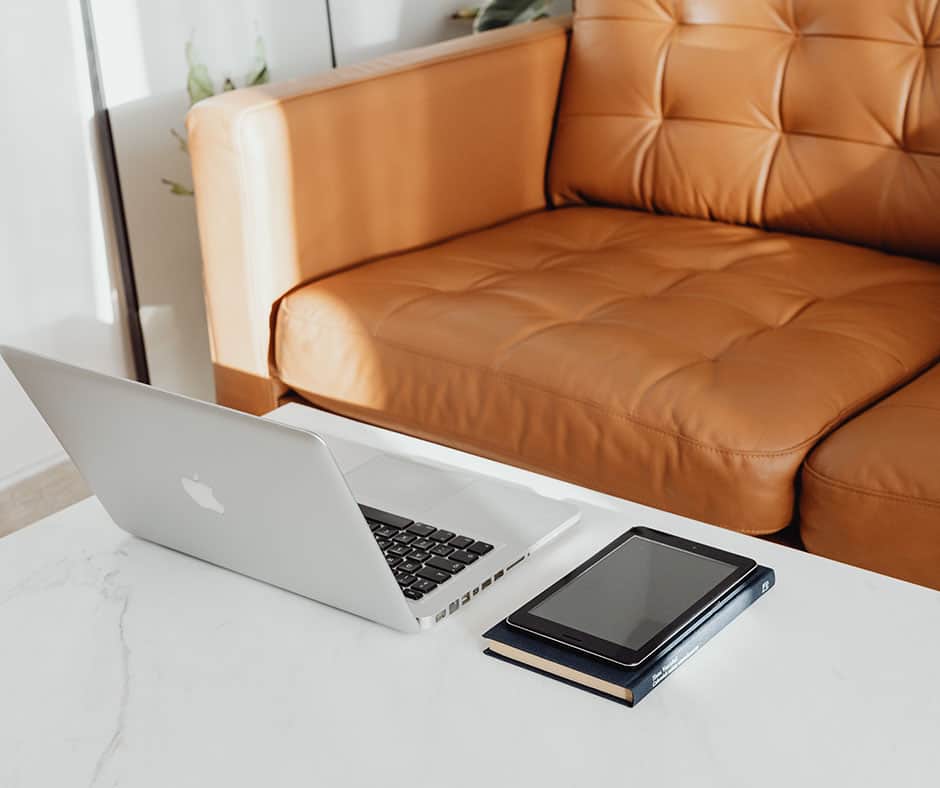 High density polyurethane foam (also known as HDPE foam) offers added comfort and resiliency for a sofa seat. Higher end seat cushions on sofas will often wrap the HDPE foam with a polyester dacron wrap to add a layer of comfort to the seat.
Back Cushions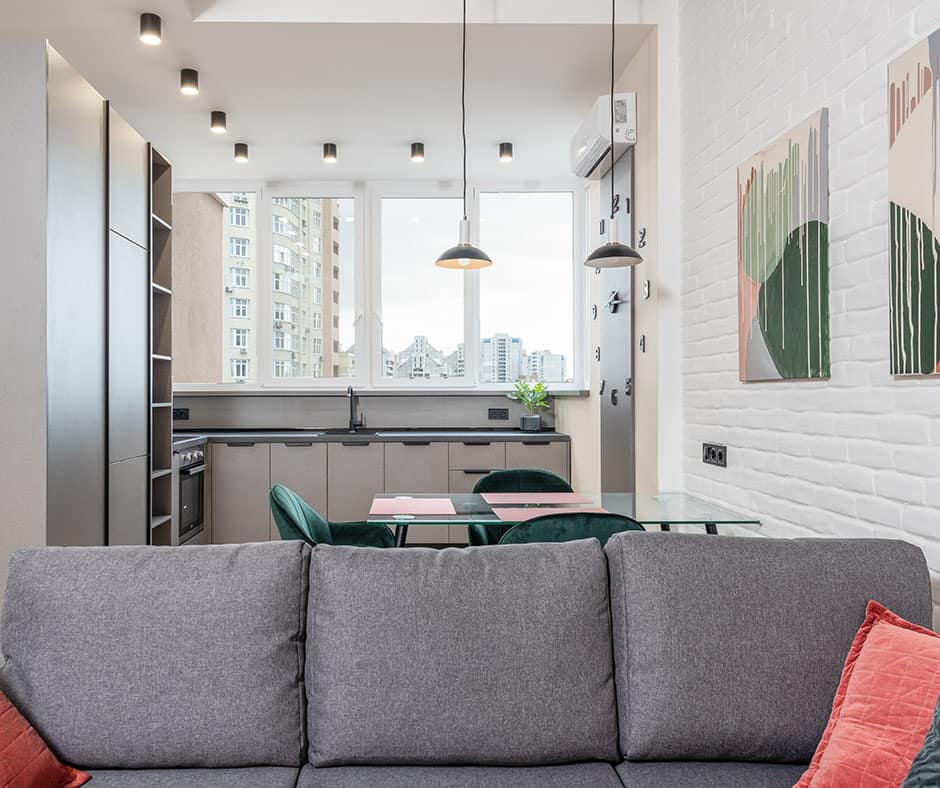 High quality polyester fiber or high resilient polyurethane foam will feel great and it will last. It's best if your sofa has detachable backs and seats. That way, you can refill and replace the cushions as needed over time to keep the couch's comfort and look.
Purchase Living Room Furniture That Will Last
We suggest spending a little more money on your living room furniture. You should buy pieces that you can enjoy for a while instead of settling for bargain pieces that will fall apart. The average lifespan of a sofa is about 8 years, meaning what you buy is an 8-year commitment to comfort for you and your family.
The fantastic thing about quality pieces is that they can be refinished over time and last decades with a little extra maintenance. For example, a sofa can be re-stuffed and have the leather or fabric re-stretched if it has worn over time. Naturally durable materials can last for years if you use the proper maintenance and care.
If you're looking for pieces that will be comfortable for their lifetime, make sure to buy furniture made of high quality materials with great warranties.
Conclusion
Remember that natural materials can hold up in the wild, which means they'll be the strongest and most durable materials for your living room furniture. Always check warranties of products and compare them in order to get the most durable furniture for your space. And, in addition to durability, these products come in a variety of colors that are sure to match your taste.
If you're unsure about material types and would like more feedback, leave us a comment or question.