Do you have a home with a sage green exterior? You may be wondering what color your door should be. Sage green is such a beautiful and natural color. It can be contrasted with several color options. Below we'll discuss some great color combinations for a door with a sage green home exterior.
In This Article We'll Discuss
Black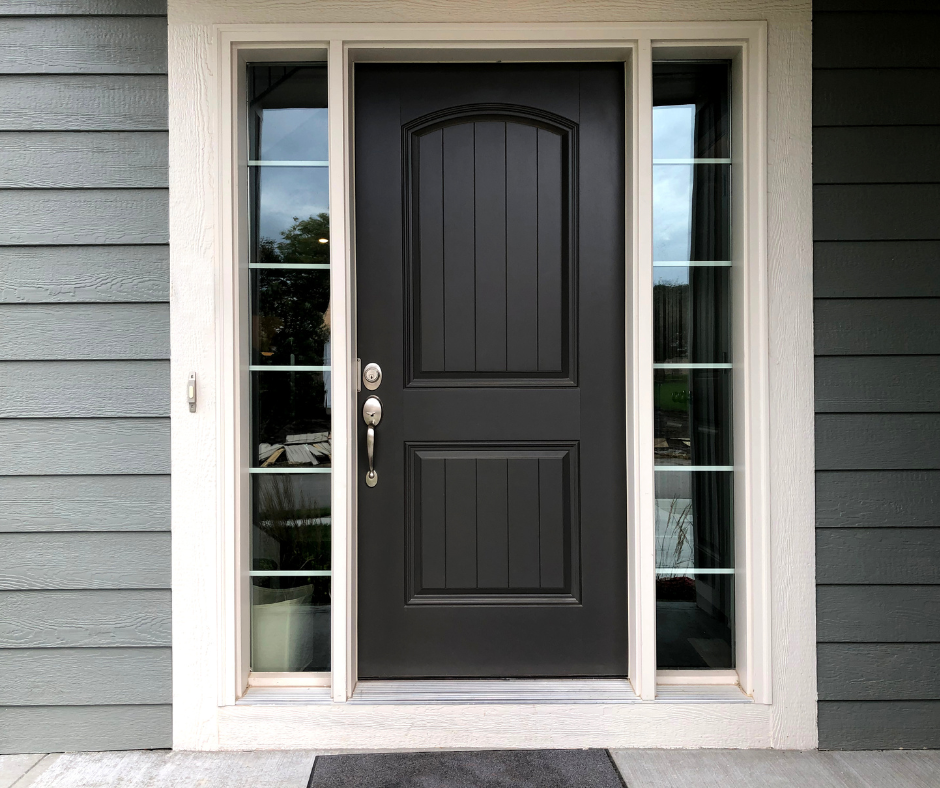 A black door is timeless. It provides a dark contrast to your sage green home exterior. Black will create a true pop in the front of your home. And, if you are using wrought iron outdoor furniture, it will coordinate with it.
A black door holds its own and creates a serious, yet elegant look. Black and green together keep a natural look while still popping with contrast. Black will also be a more forgiving door color—it won't show stains or dust as easily as lighter-colored doors will.
Dove Gray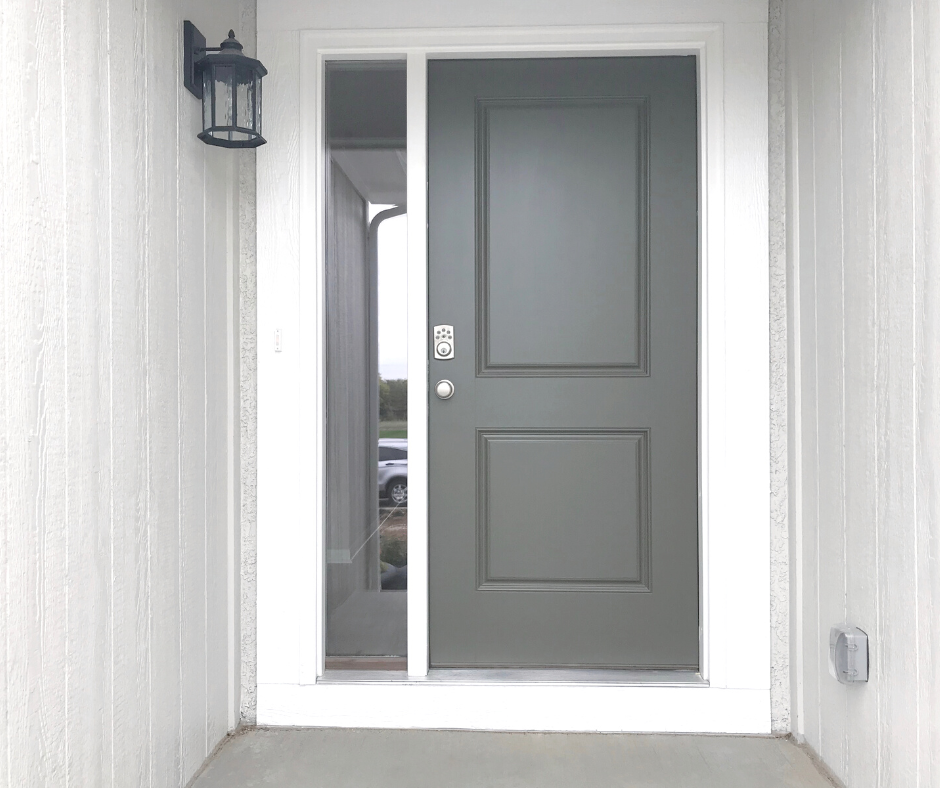 Lighter-toned grays and sage green go beautifully together. Dove gray is a color associated with calmness, just like sage green. Light grays and light greens work together in harmony. They offer a look that is natural and tranquil.
A dove gray door will create a calm presence for your home's exterior. It will offer a light contrast to your sage green exterior without drawing too much attention. If you're a plant lover and enjoy landscaping, this may be the right color for you. Light gray will look great with many shades of green.
Natural Wood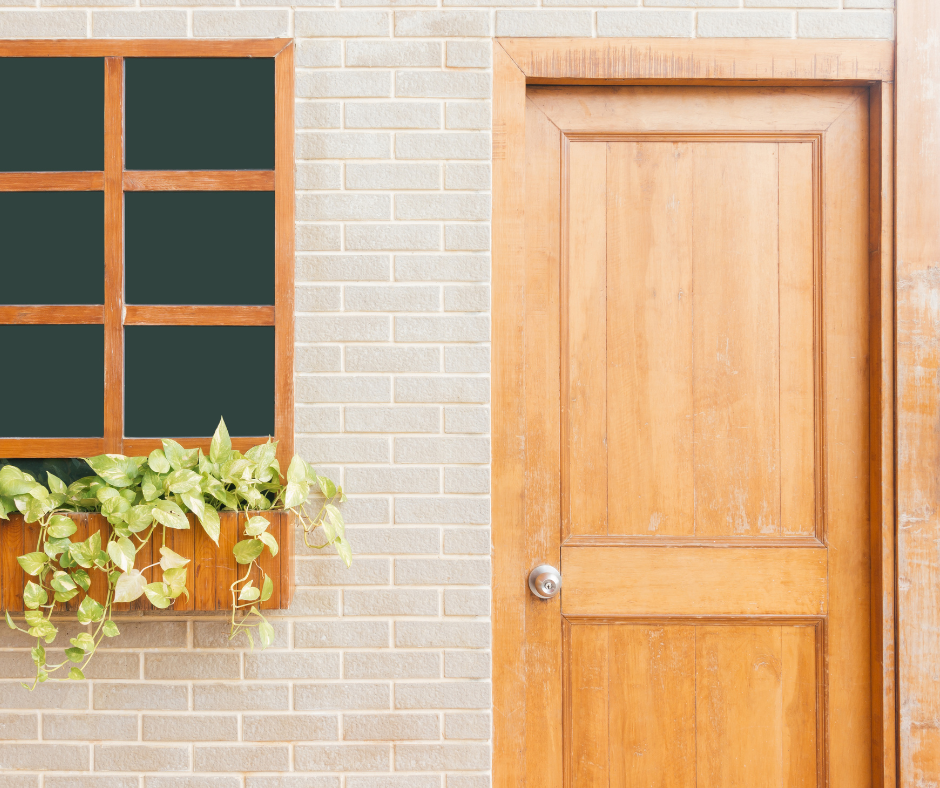 You can't go wrong with a natural wood door. Whether you choose a clear finish or stain it, a wooden door is perfect with a green exterior. Choose a stain that allows the wood grain to come through the stain. Natural wood coloration and texture with sage green is a perfect fit.
You will have many options for stains. A natural or stained door should be low maintenance since you won't see obvious chips in the paint, so it should wear well over time. In addition, natural wood doors offer a warm and classic look to a home's exterior.
White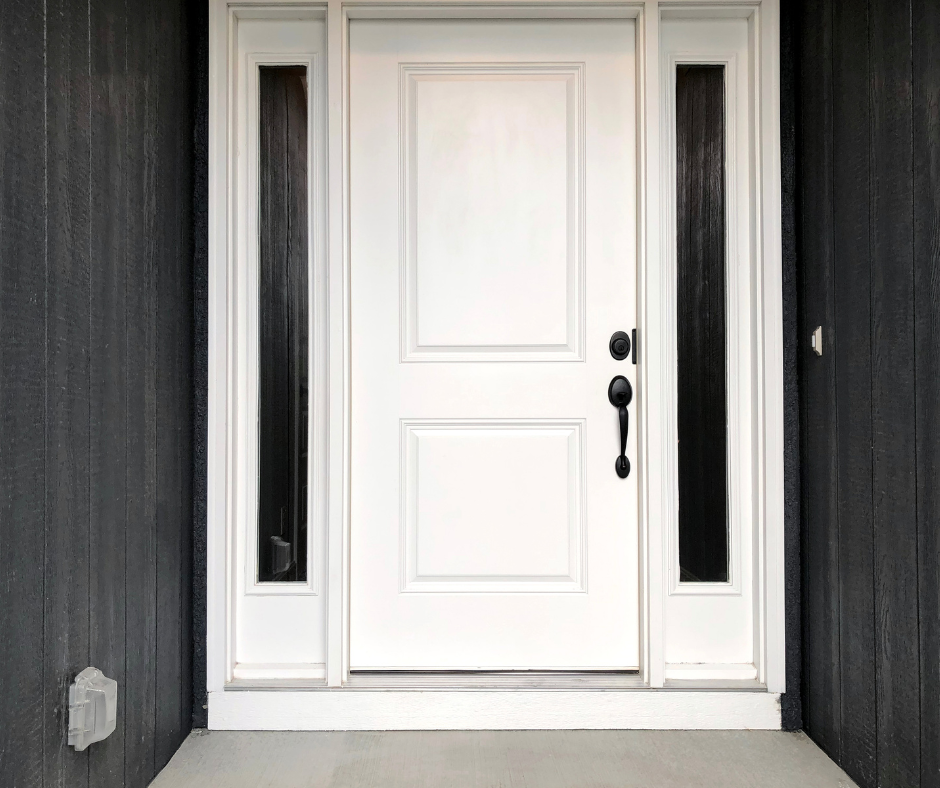 Nothing says "traditional" like a white door. White front doors are classic for a reason. And you can't go wrong when pairing a white front door with a sage home exterior. White will add an awesome pop of airy lightness to the exterior of your home. The sage green will contrast beautifully against it, drawing attention to the personality of the green home exterior.
However, white doors can be a little harder to keep clean. They won't be as forgiving as darker colors when it comes to scratches or dust and pollen. Try to choose a white paint and finish that will be easier to keep clean. Once you have that taken care of, sit back and enjoy your white door.
Peach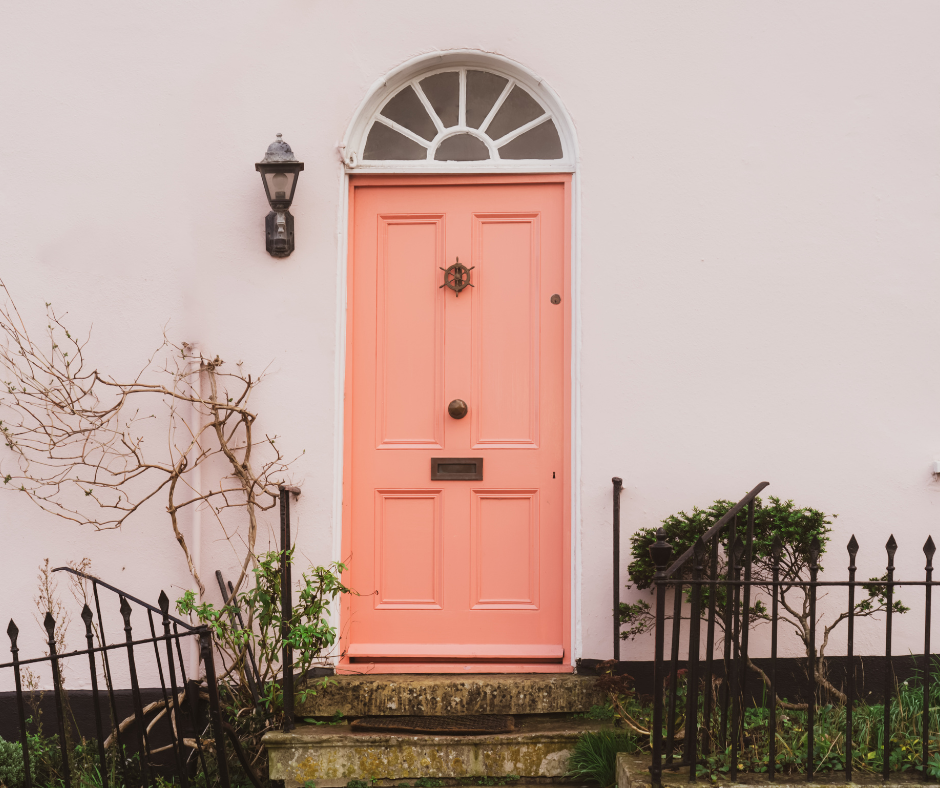 Green and peach make a stunning pair. The lightness and natural element of sage green contrast incredibly against peach. A peach door will add intrigue and personality to your green home exterior. Peach is a creamy, yet bold color choice. It adds warmth and unique character to your home.
If you choose a peach door, think about adding landscaping to bring in more color. Pink and orange flowers will add even more of a pop to your home's exterior. In addition, the flowers will coordinate with your front door, creating truly unique curb appeal for your home. Peach is one of the most fun and playful colors you can contrast with a green exterior while still creating a harmonious look.
Charcoal Gray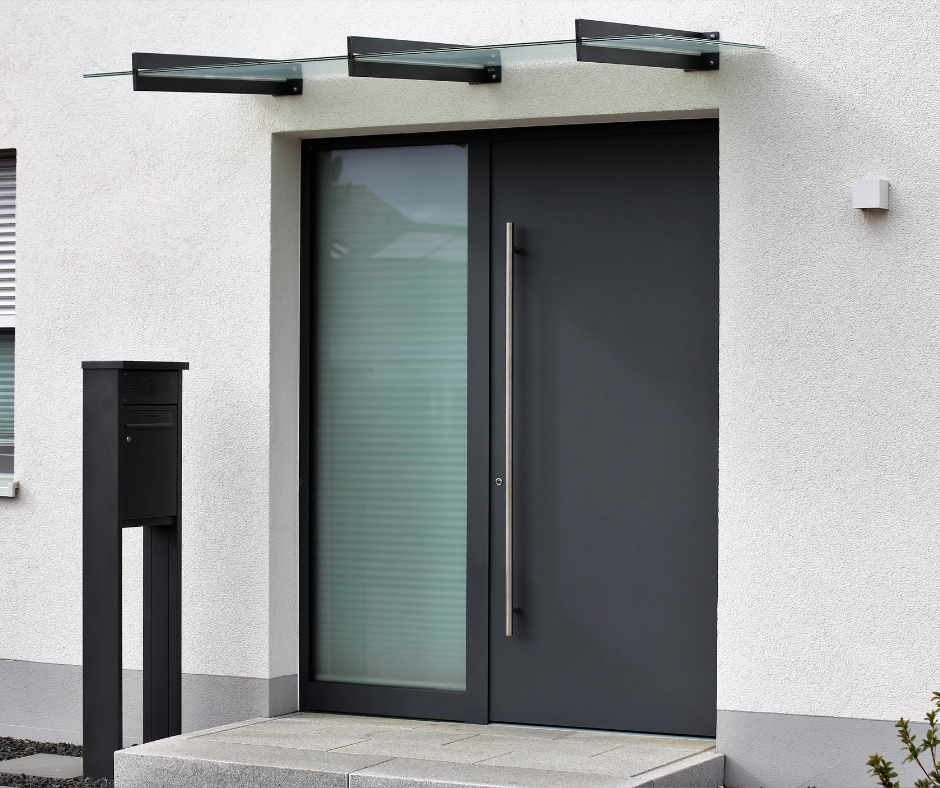 The cool color of charcoal gray is a great choice for a sage green home. This color will add a modern flair and crispness to your exterior. Because charcoal is a darker color choice, it should hide dirt and stains well. Dark grays are forgiving and low-maintenance colors for front doors.
Like black, but with a cooler tone, gray contrasts deeply with green. The lighter, calmer color of the sage will pop next to a charcoal gray door. This door color provides an edgy look for a more modern home. This is also a color that will easily match with other pieces you may have outside, such as outdoor furniture or wall art.
Soft Tan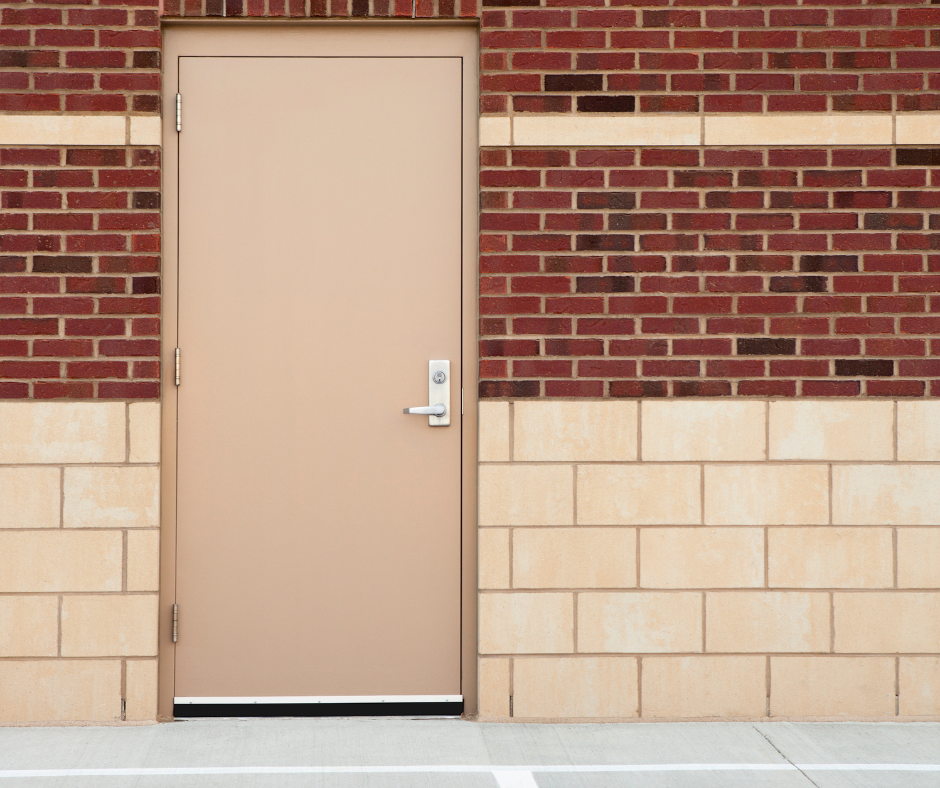 A lighter choice with less contrast, a soft tan door would create a natural look. The lightness of this color will flow well with the outdoors, adding a calm feel to the home. The sage green exterior and tan door will flow together in harmony as they are both softer colors.
Although green is a cool-toned color and tan is a warm-toned color, they work well together. They create a sort of balance between a natural look and opposite color tones.
Dark Brown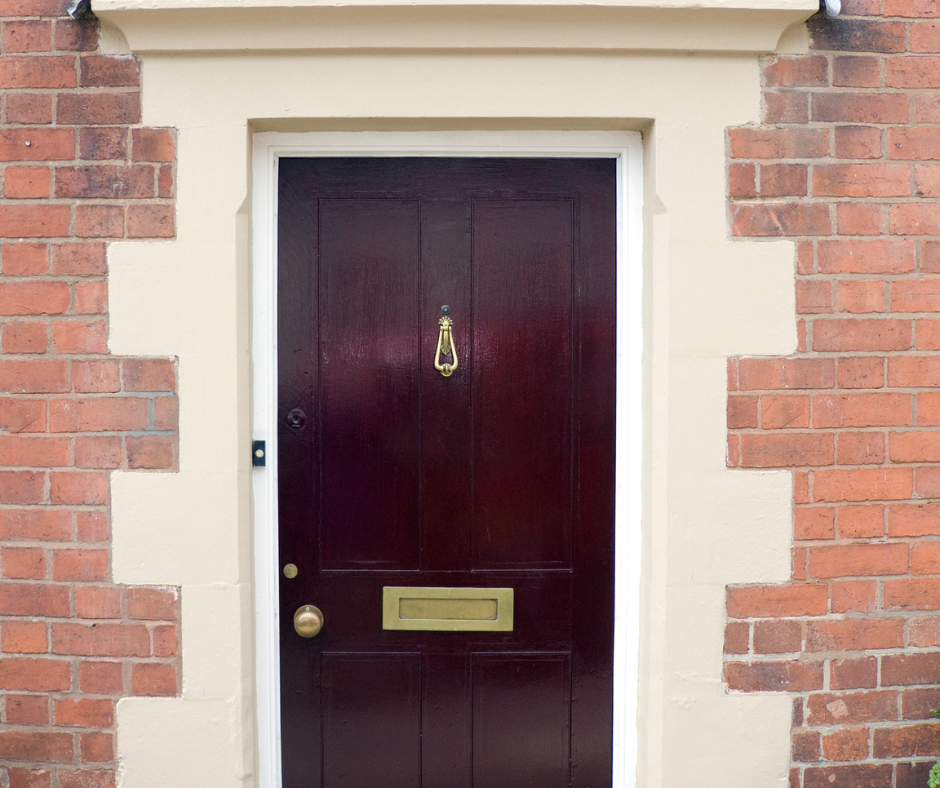 Create a deep contrast while keeping a natural look with a dark brown painted door. Like a natural wood stained door, dark brown and green create a very earthy look. Similar to a tree, this combination draws in the look and feel of nature and plants. Dark brown is also such a great neutral color because it will flow well with any other pieces you are using outside.
Keeping a dark brown door clean should be easy. The darkness in its color will help hide dust, damage, or any wear and tear. This low-maintenance color is a great choice to create a natural look for your home's exterior.
Rusty Orange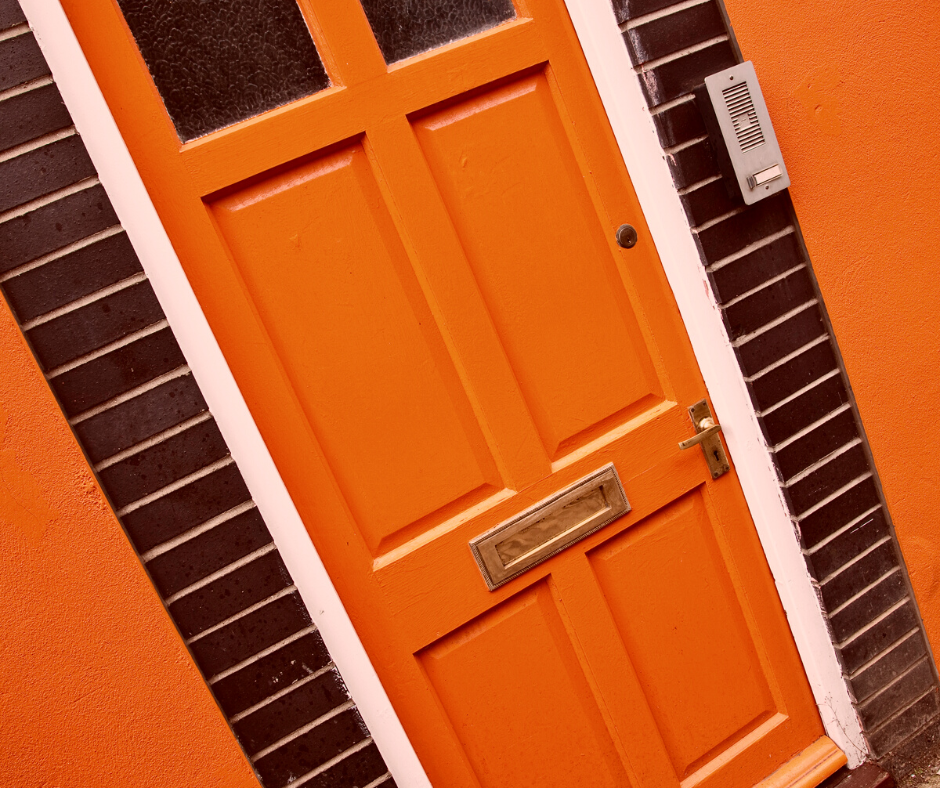 Keep an earthy vibe while adding intense vibrancy with a deep rusty orange-colored door. The warm tones in this vibrant color will pop brightly against your sage green exterior.
This is a bold choice, but one you won't regret because orange and green make a phenomenal pair. You are sure to have the most unique color contrast in your neighborhood.
Since rust is an earth tone, it still creates a natural look and feel. But, instead of blending with its surroundings, it will hold its own space and be a statement piece. Rust has a deep, dark tone, making it easy to keep clean. It shouldn't show dirt or stains and should need minimal outdoor maintenance.
Conclusion
Sage green is a beautiful and relaxing home exterior color. However, it can be a bit challenging to know what color will be best for a contrasting door. Decide if you want a color pop and contrast or if you prefer a more muted look. Once you've decided that, select from a variety of beautiful colors for your home's front door.