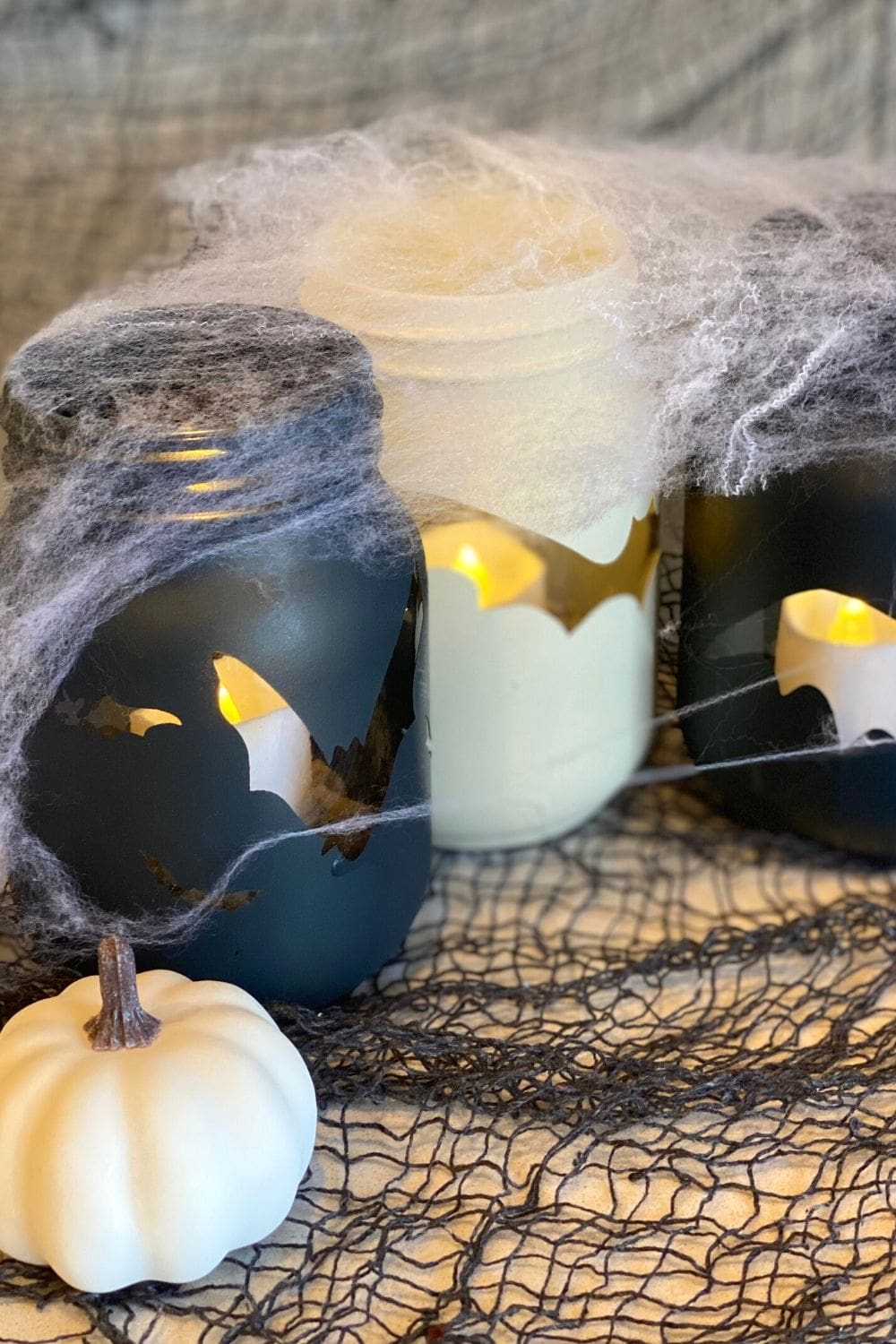 You can find everything you will need to make them at your local crafts or dollar store. They can be decorated with kids as well however we recommend having an adult handle the spray painting part.
They can also be an up-cycle project if have some old mason jars lying around that you want to give new life to.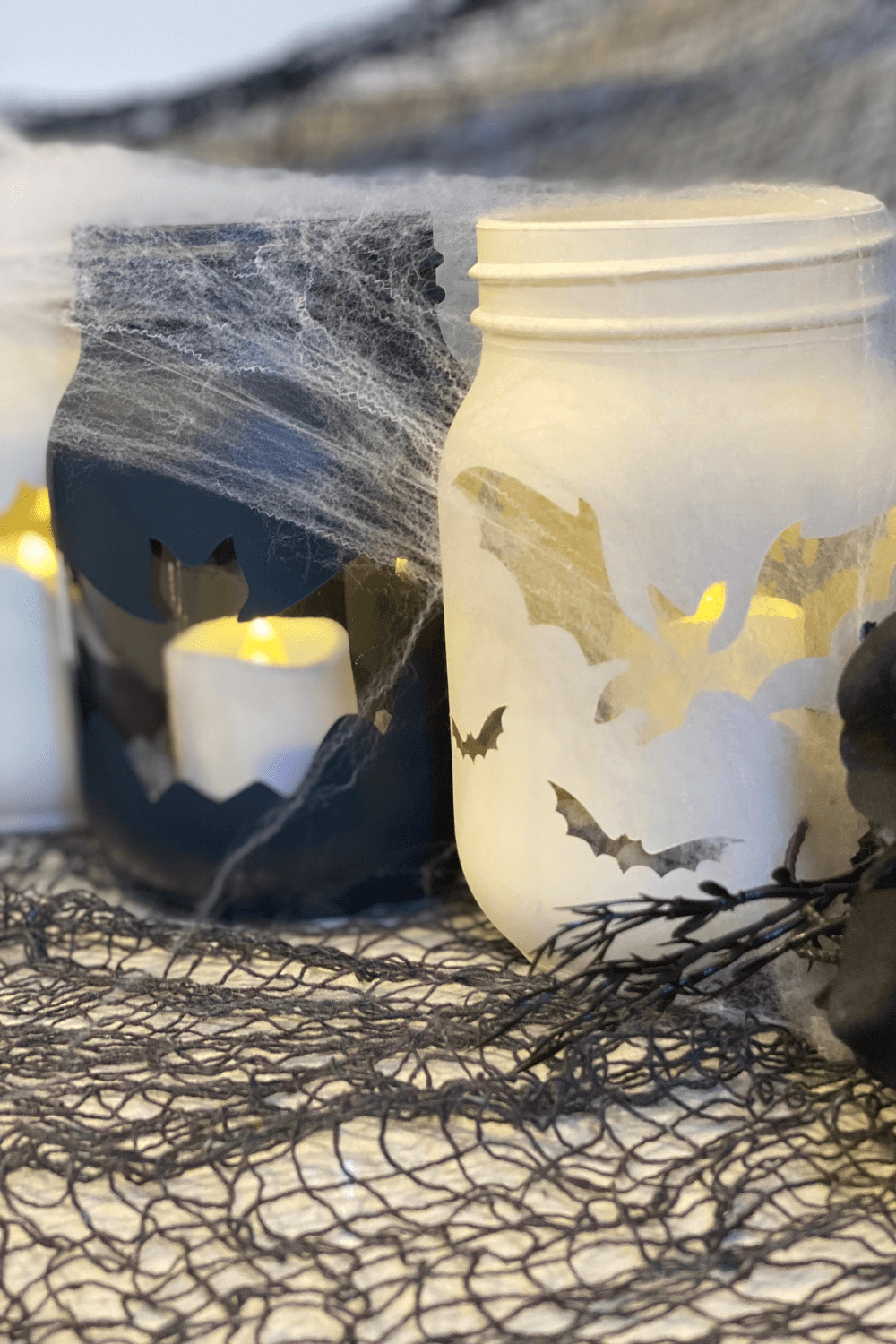 In This Article We'll Discuss
What You'll Need
Here's what you need to make these DIY Mason Jar Bat Candles
Mason Jars
Spray Paint
Bat Stickers (Make sure they're solid thick stickers as thinner ones won't work as well and any type of halloween sticker will work)
Pebbles – to put inside the jars
Tea Lights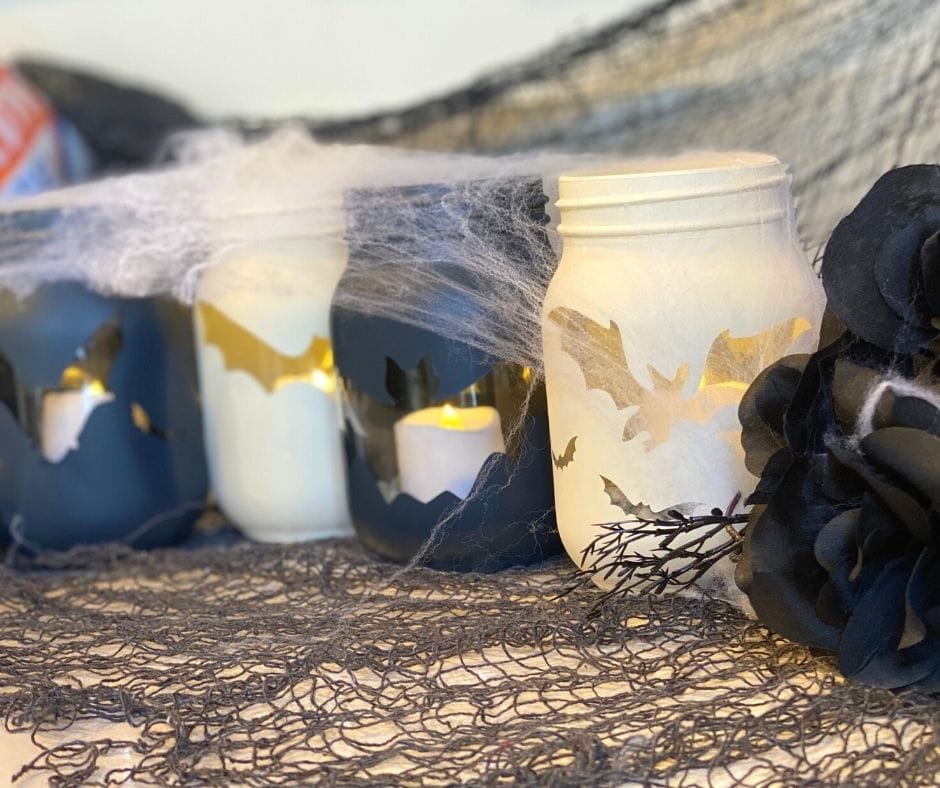 Step by Step Instructions
Step 1
Clean out your mason jars and make sure they're free of any debris. Here you'll get creative and put your stickers on them any way you like. This is a great part for kids to get creative.
Step 2
Take your sticker-ed mason jars outside and start spraying painting them. I used a matte chalky finish but any kind will work.
Step 3
Allow them to dry for at least 60 minutes. Proceeding to the next step before they are completely dry make damage the candles.
Step 4
Slowly and patiently peel off the stickers. It helps to push them in from the edge and peel slowly. If you peel to quickly you'll remove some of the spray paint.
Step 5
Fill with pebbles and add your tea lights. They are ready to go.