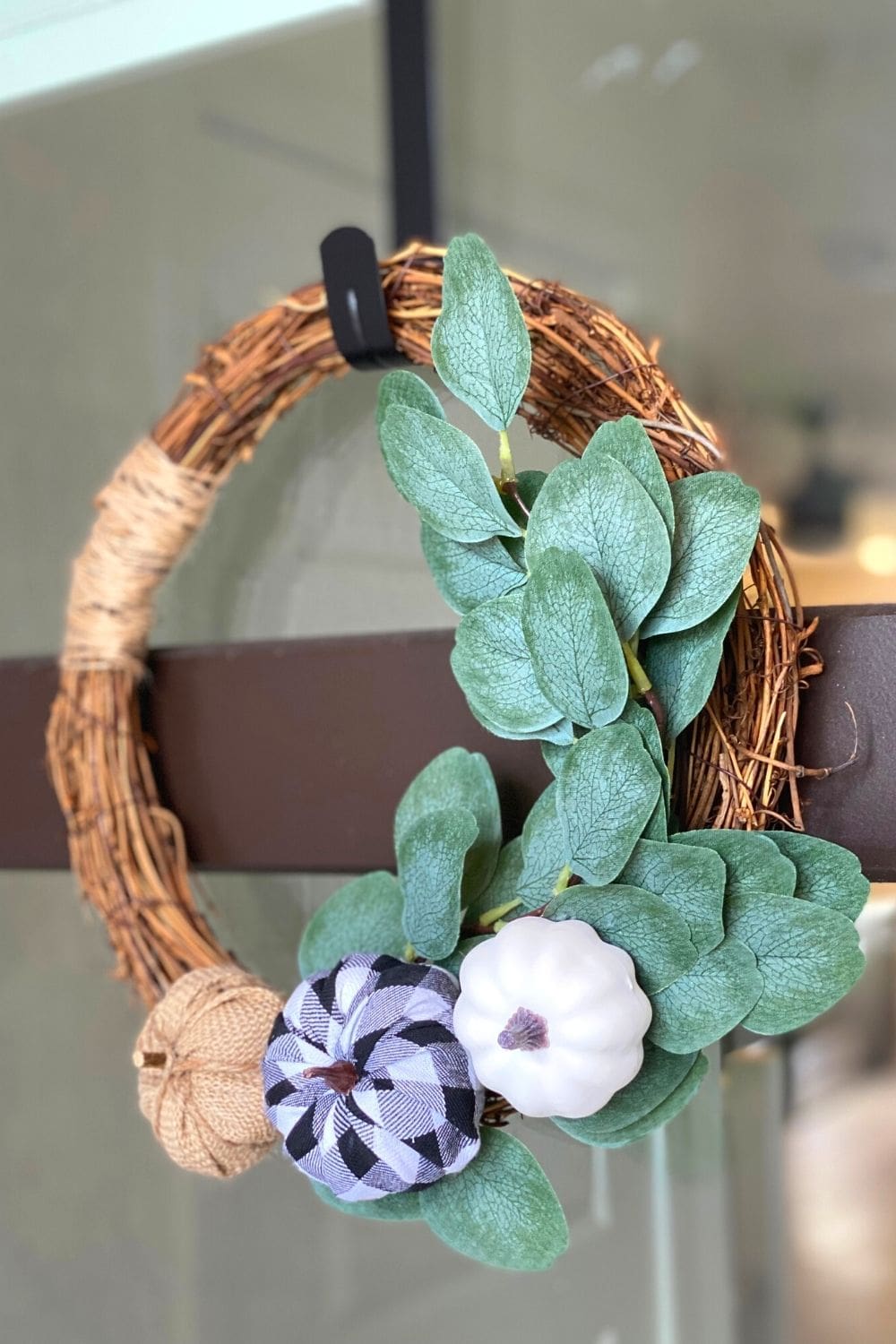 This DIY Farmhouse wreath is an exciting way to bring in and celebrate the fall seasons. The jute and plaid pumpkins give it a modern farmhouse twist that's perfectly balanced with the eucalyptus leaves.
You can get everything you need from Amazon or your local crafts store or dollar store. It's inexpensive to make and doesn't take too much time at all.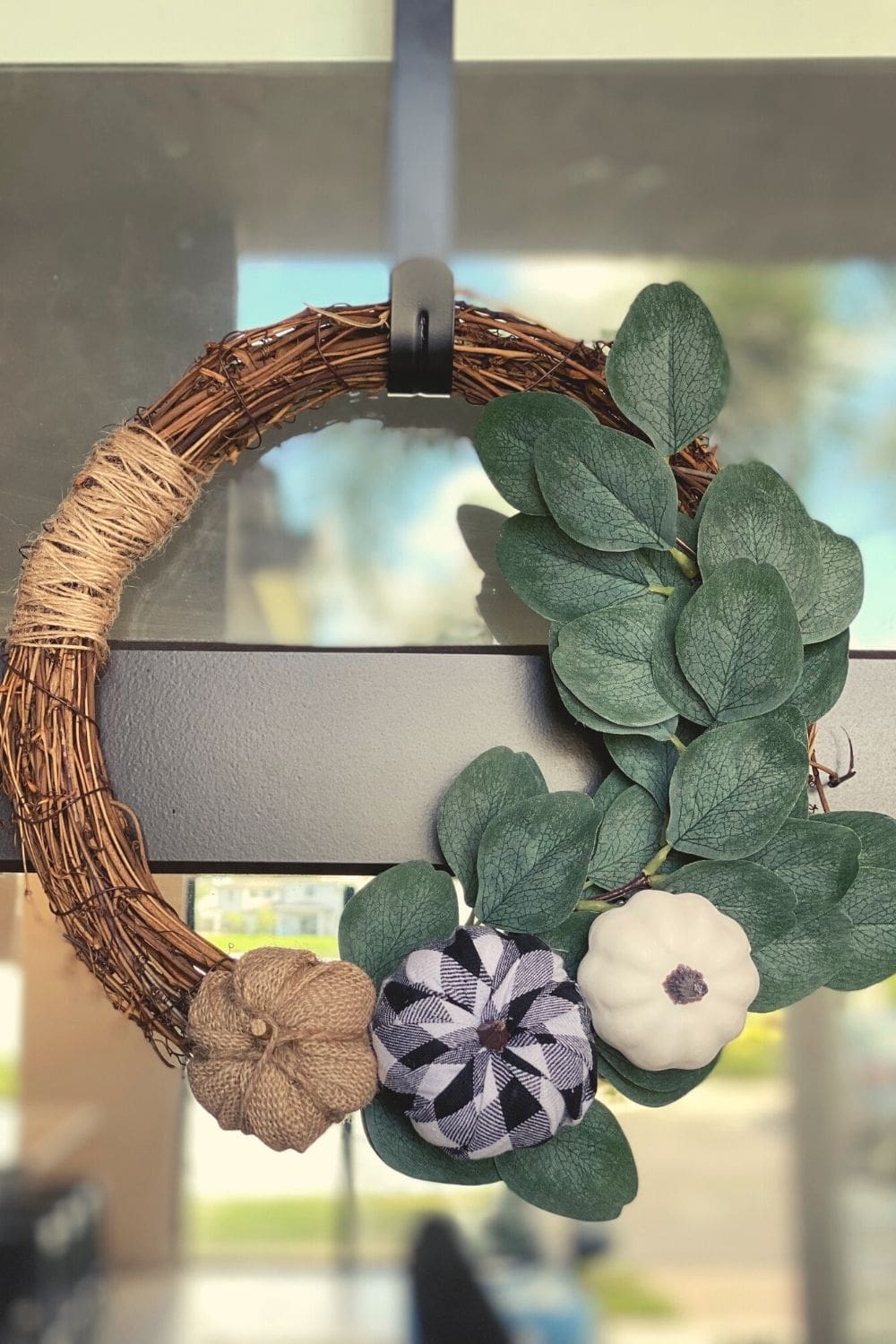 In This Article We'll Discuss
What You'll Need
These are the items you'll need to start on this fun and easy project.
Hot Glue or Other Adhesive
A Wreath for Crafts
Eucalyptus Leaves
Twine
Pumpkins
Wreath Hanger
Step by Step Instructions
Step 1
Start by Adding the Eucalyptus leaves as a base for the wreath. It helps to use leaves that come on a wire stem so you can attach them with the wire on to the wreath. This also allow for easy readjusting until you get it just right.
Step 2
Wrap a portion of the wreath in twine. This is optional and you can get creative with it. I felt the twine helped balance it and give it a little more interest.
Step 3
Start hot gluing on the pumpkins and other decorative pieces of your choosing. Make sure to firmly press down until the hot glue is dry to ensure your decor stays in place.
Step 4
You're ready to hang up your wreath.