The feeling of coziness that Fall brings is irreplaceable. It's also the beginning of the most wonderful time of the year.
Get even more warmth out of this wonderful season with these DIY Falls candles. I had made these candles myself and wanted to decorate them to add some decor to my home.
They're pretty easy to make and all you need is some old mason jars, fall leafs decals, items to make your own candles or tea lights and twine (optional).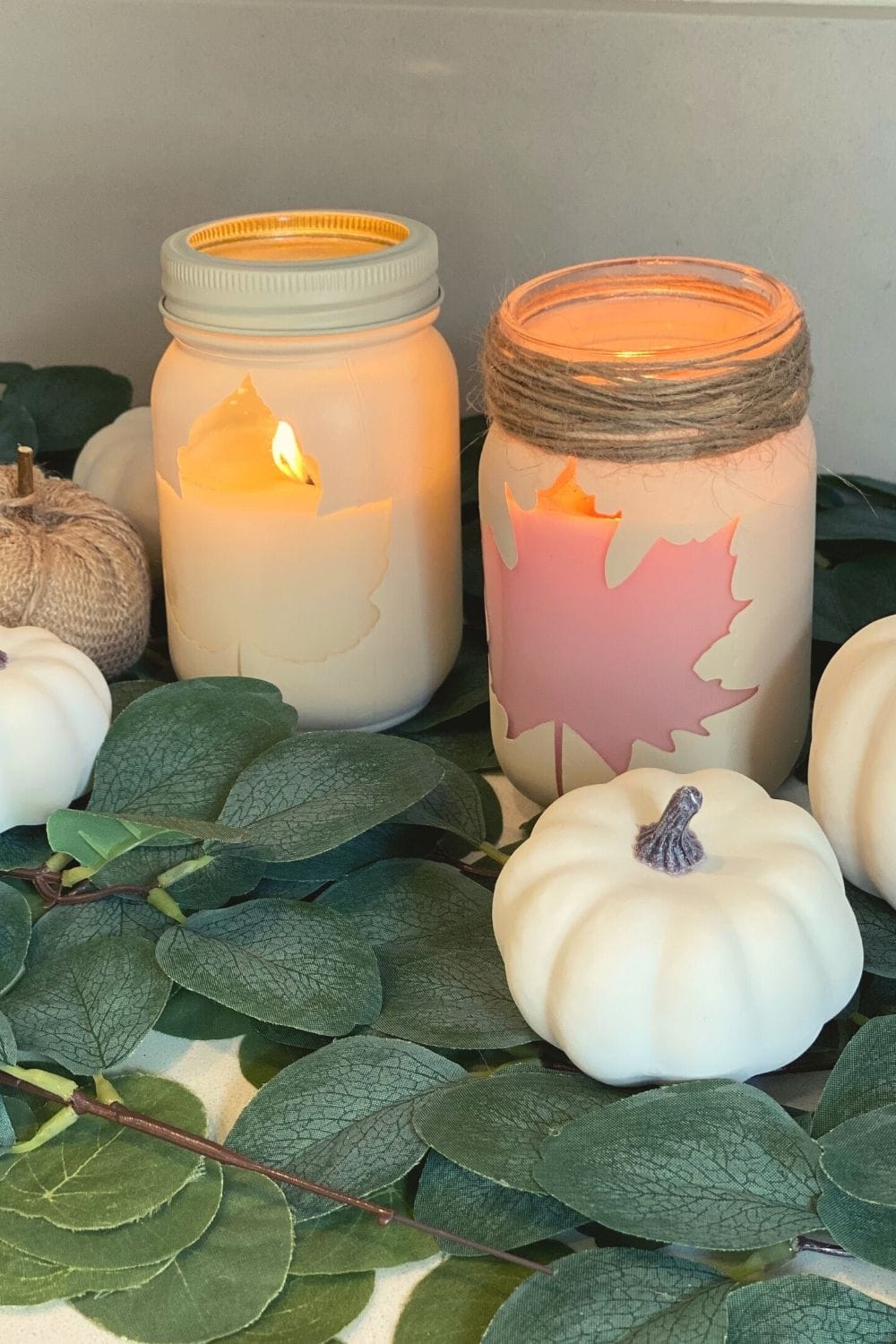 In This Article We'll Discuss
What You'll Need
To make these you'll need the following items. You can get them all on Amazon or your local crafts or dollar store.
Mason Jars
Fall Leaf Decals
Spray Paint
Twine
Kit to make your own candles in mason Jars
OR – Tea Lights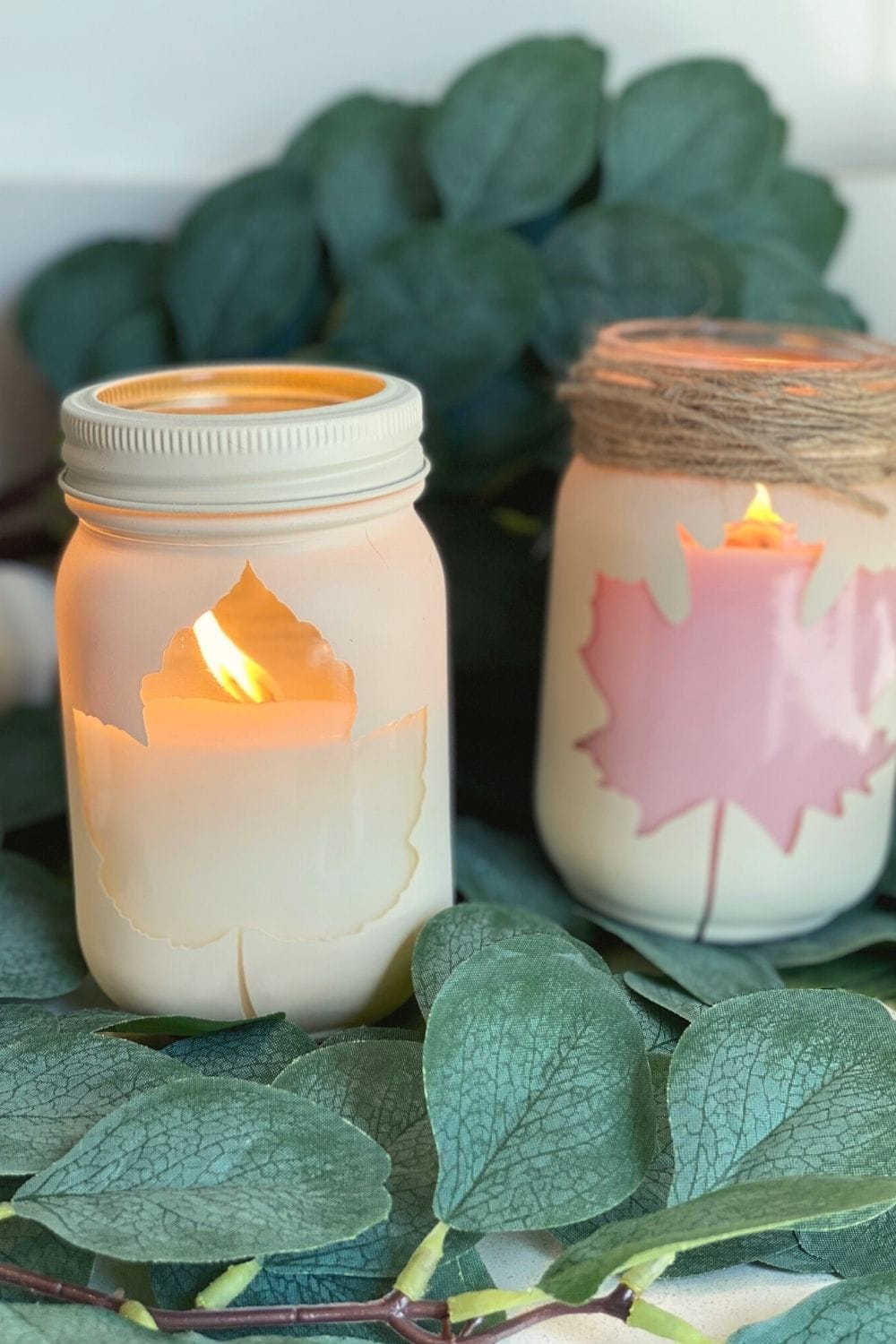 Instructions
Step 1
Decide wether you want to make your own candles inside the mason jars or just add tea lights inside them. You can add some decorative stones inside the jars to help elevate the tea lights. I'll post instructions further down on now to make your own candles inside the mason jars.
Step 2
Add the leaf decals on to the mason jars. Make sure to firmly press them down so there are no air bubbles by the edges that will ruin the shape.
Step 3
In an outdoor or well ventilated area, spray the mason jars with the spray paint color of your choosing. Try to pick something that will compliment your existing decor.
Step 4
Add a decorative touch by wrapping some twice around the lid of the Jar. This will give them a rustic farmhouse feel.