The living room sets the bar high for how the rest of the house looks. Therefore, the room needs to make a first impression. Since the sectional is the seating area of choice, the wall behind it should wow everyone who sits near it. Whether you have a sectional sofa or an L-shaped couch, there is a design choice that works for you.
So, how to decorate a wall behind a sectional? There are design choices for an L-shaped couch and a sectional sofa. There are six ideas to decorate the wall behind you and two options to decorate a corner wall. But first, learn the three ways to decorate a wall behind a sectional.
In This Article We'll Discuss
How to Decorate a Wall Behind a Sectional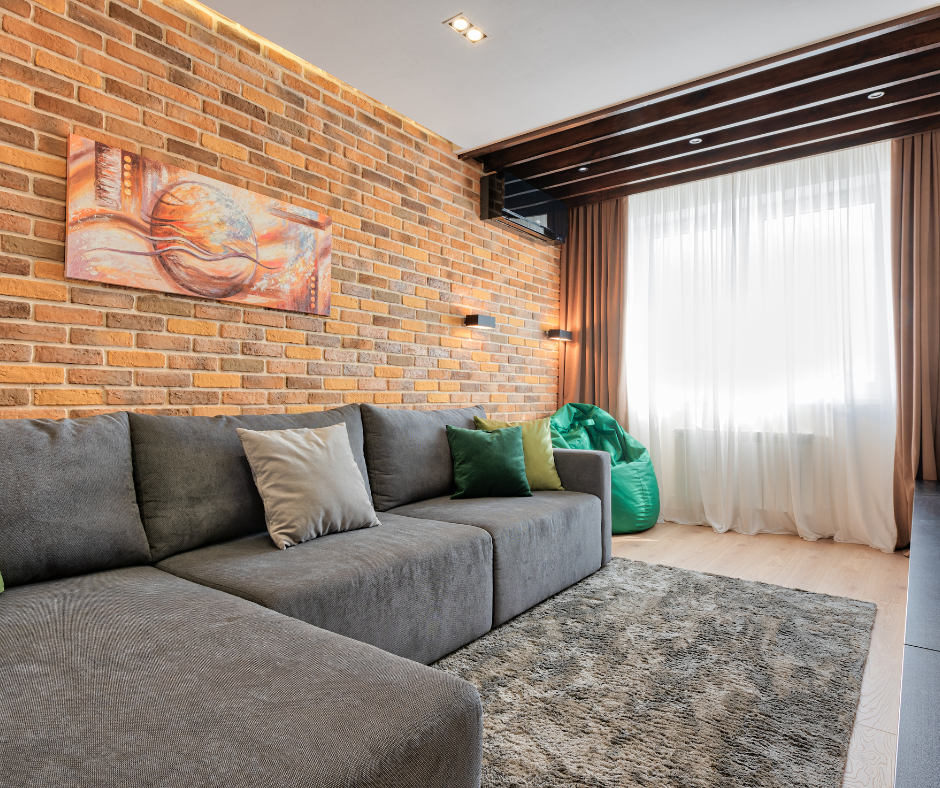 To win at decorating a wall above and behind a sectional couch, it needs to follow three steps. It doesn't need to be in order, but it needs to be somewhere within the design.
Pick attractive belongings to display
Center the design
Use symmetry and balance
Items on the shelf for display must be worth displaying. Family and friends are coming over, and those items are for everyone to see and touch. Photo frames, clocks, flowers, mirrors, and trinkets should be attractive and immaculate.
It is more attractive to place decor at the center of the wall than to scatter it everywhere. That shows there is control over the design choice. It is also less cluttered.
The eye naturally finds symmetry beautiful because it balances on both sides. Arranging and rearranging stuff to suit your tastes is easy when both sides are alike.
What Can I Put Behind an L-Shaped Couch?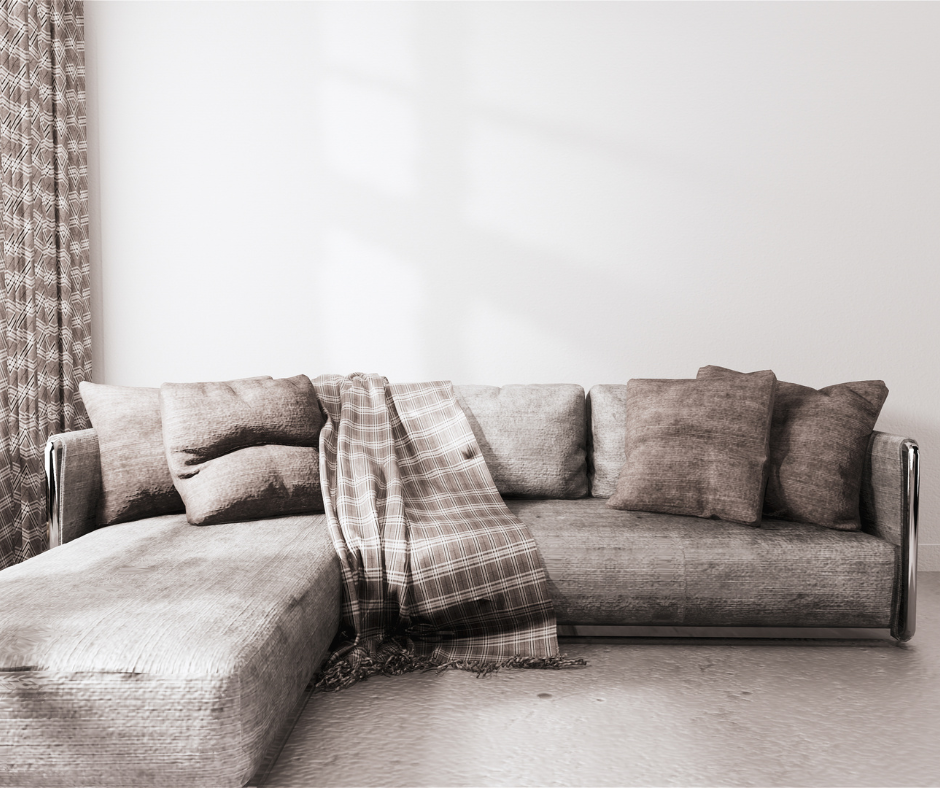 L-shaped couches used as a room divider with no walls behind them are exempt from this dilemma. However, L-shaped sectionals where one side touches the wall and the other has no wall are not exempt. The same is true for L-shaped sectionals on corner walls.
L-shaped couches on the corner wall have two walls to decorate. The walls need a symmetrical balance for visual appeal. If both walls have windows, add corner decor and install matching curtains. The curtains must match in color, pattern, texture, length, and style.
Corner couches with one bare wall and one window must focus on balance. Add a large wall art window print to have a two-window visual. On the window, choose a curtain color based on one color in the artwork. That helps them to be symmetrical through color.
Corner couches with two bare walls must focus on symmetry. What you choose to add on one side must get the same addition on the other side.
For example, hang a mirror, wall art, baskets, wall sconces, clock, or tapestries on each wall. Add a floating shelf for storage.
What Can I Put Behind a Sectional Sofa?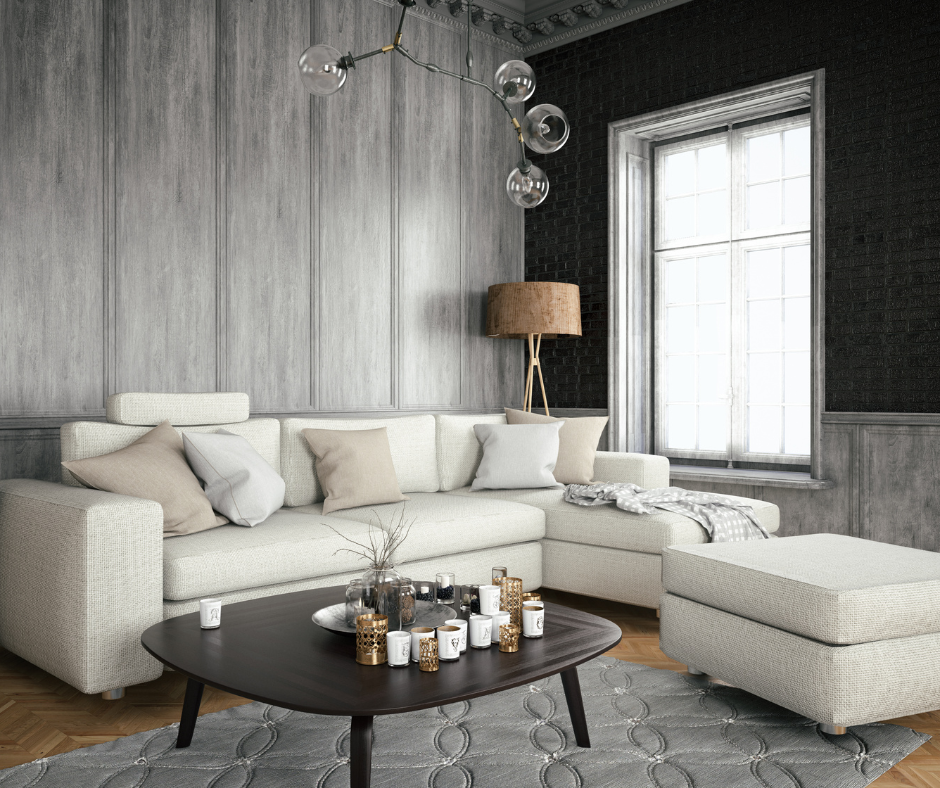 Your sectional may be a couch with a chaise attached. If this is your sectional, there's only one wall to decorate. Unless the wall is a window or bookcase, the wall needs a decorative touch. The same items that work for a corner couch with two walls will work behind a sectional sofa.
Other acceptable items are room dividers and sculpted pieces. Mix and match several items to personalize the wall to your interests. This idea works for an L-shaped couch where one side touches a wall, and the other side is parallel to the door.
What Do You Put Behind a Corner of a Sectional?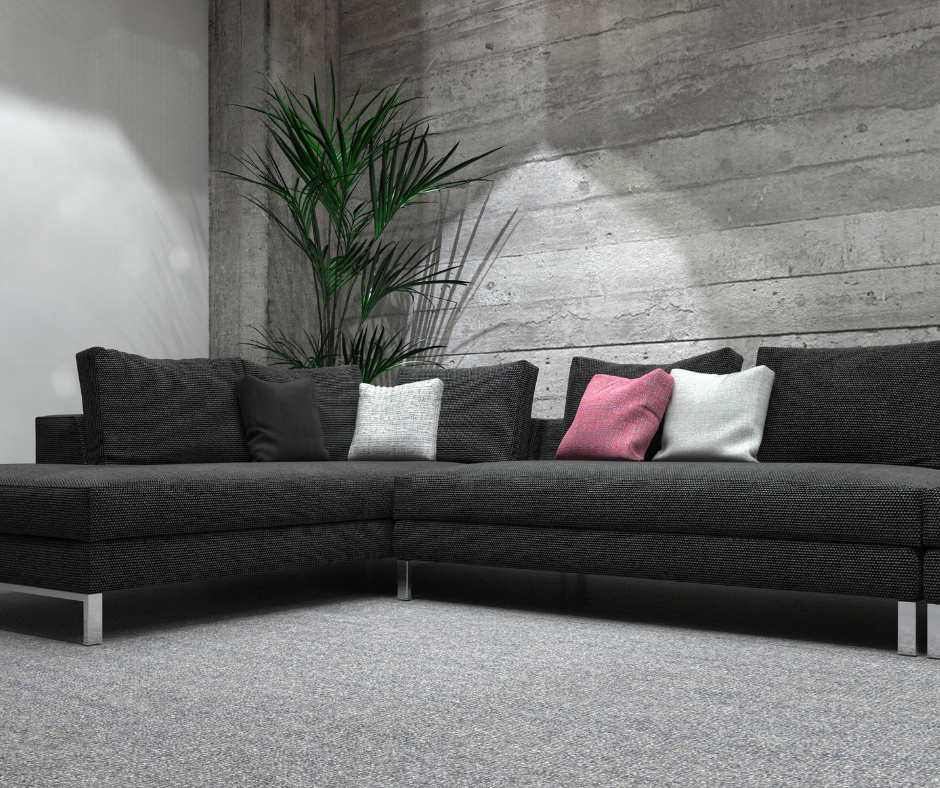 The corner behind a sectional is a neglected place because the focus is on the walls. Luckily, there are ways to decorate a corner wall. The solutions fall under tall items and storage.
Tall items soften the sharp corner edge. Two things to use are a floor lamp and a tall plant. As you know, floor lamps add light to the surrounding area. Tall plants add an outdoor piece indoors, especially if the plant is between two windows.
With corner wall open shelves, the corner wall becomes useful. The open shelves bring the corner into room decor as storage space. Corner storage ladders, floating shelves, and corner cabinets are storage to use without wall installation. The five-tier and higher not only fit the storage aspect, but it fits the tall items section too.
6 Ideas for Decorating a Wall Behind a Sectional
Gallery Wall
A gallery wall is the easiest way to arrange framed photographs, artwork, and mirrors. While you can scatter photos everywhere, a better choice is picking one of nine gallery types. The structures are better for symmetry, balance, centering, and organization.
Square blocks
Centered
Checkered
Tetris
Spiral
Chevron
Along a line
Mix and match
On a shelf
One Large Artwork or Mirror
As mentioned earlier in the article, one large artwork or mirror makes it the focal point on the wall. A mirror adds space to a room, especially in small rooms. That is the easiest thing to do if you want fewer items cluttering the spot. Optional add-ons are wall sconces on both sides or wall art in a centered gallery wall arrangement.
Floating Shelf
Also mentioned earlier, floating or open shelves above the couch provide instant storage. Of course, everyone in the house will see anything there, so pick appealing items. Examples are flower vases, framed photos, and trinkets.
A Console or Sofa Table
Adding a sofa or console table behind the couch gives you storage to place items you can access from the couch. Table lamps are a prime example, but you can add framed artwork, flowers, clocks, and trinkets. Some console and sofa tables have charging stations for charging electronics. The space above it is perfect for a large mirror or large artwork.
Accent Wall
A way to decorate the wall without hanging decor is by making an accent wall. Three ways to make an accent wall are through paint, wallpaper, or 3D wall panels.
With paint, use a contrasting yet pleasing color to draw attention. Choose beautiful wallpaper everyone in the house enjoys. With 3D wall panels, the wall has a decorative pattern with a peel and stick adhesive. Furthermore, installation is easy.
Move Sectional to a Focal Point
Sometimes, you don't need to decorate when you place a sectional in front of a huge focal point. A floor-to-ceiling window or a built-in bookcase eliminates the need to decorate a wall. For bookcases, you will need to fill them with items, but it's not like you're starting from scratch. You can also add a freestanding bookcase behind the sectional.
Conclusion
The walls and corners behind sectional couches and sofas won't be the same after the makeover. Wall items, storage, and greenery are a few things you can do to spruce up the wall space. Along with how to decorate a wall behind a sectional, you get a few ideas on how to approach the project. The perfect sectional backdrop awaits.
Did you use some ‌ideas for your wall? What else did you add behind a sectional to make it pop? Our readers want to hear your story. Share your thoughts on sectional wall decorating in the comments section below.