If you have a space with white walls and are looking for curtains, you have many options. Since white walls are sort of blank canvases, you can go several directions and choose from an assortment of colors and styles. Check out the tips below to get some ideas.
In This Article We'll Discuss
Curtains with White Walls
When you choose curtains to go with white walls, you have a lot of freedom to pick from a range of colors and patterns. Because white is such a low-key color, feel free to accent with bold and interesting curtains.
Depending on the style you want, you may try some sheer curtains for a monochromatic look that feels airy. You can even add some color in with the sheer curtains. Try using a muted sage green, a dusty rose or a soft blue drape to keep the space feeling open.
Because your walls are so neutral, consider going with an interesting print. You can look for a green floral pattern with birds or an elegant gray with golden leaves. To add boldness, add texture by using curtains that have a 3D effect such as pink ruffled bows that look like flowers coming out of the window.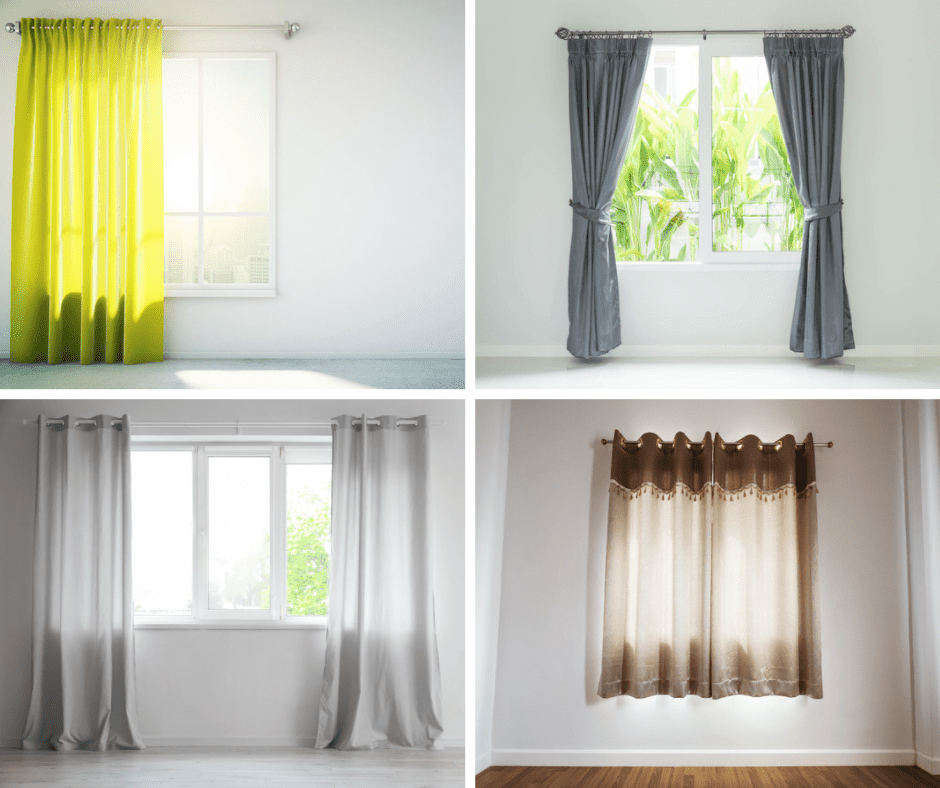 What Color Curtains Go With White Walls?
To select the best color curtains for your room with white walls, first you need to decide how you want the room to feel. Consider the different effects that colors have on us.
For a relaxing room, try a monochromatic feel with beige, shades of off-white, taupe, tan, or light gray. You can also add subtle muted colors such as sage, lavender, light yellows and golds, or soft shades of blue or mauve.
If you're looking to create an exciting space that's interesting, go bold with a deep burgundy, rusty orange, teal, magenta, mustard yellow, magnetic silver, or deep mossy green.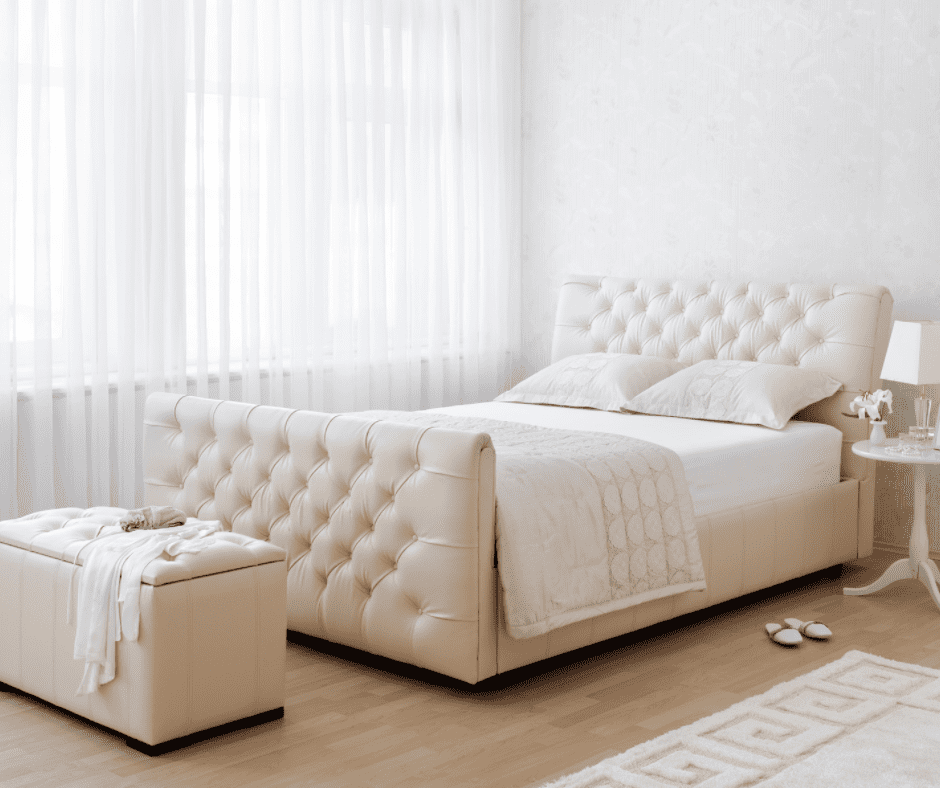 Curtain Colors for White Bedrooms
Bedrooms should be a space where you rest and relax in. You have the choice of creating a crisp and clean feel by going with lighter cool tones such as muted blue and gray. Or, you can create a dark space with depth that will feel like more of a den and offer coziness.
To create a crisp room, try a periwinkle chiffon drape, a light blue curtain with pom pom details, or a solid lavender room darkening curtain. Any cool shade will add peacefulness and softness to the space, making it a great space for your mind and body to relax in. And, they'll keep the room feeling clean, light, and airy.
If you're after the feel of a dark, cozy den, look for darker curtains. You may even want to opt for blackout thermal curtains to keep the light out while you sleep. Velvet blackout curtains are a great choice because they offer texture, warmth and come in rich colors such as golden brown or hunter green. Another nice choice would be navy drapes with a metallic diamond accent.
You can even have the best of both worlds. You can use lighter curtains throughout the day and install blackout blinds behind the curtains for nighttime. If you want an airy crisp look in the daytime with cozy darkness at night, this combination may be your best bet.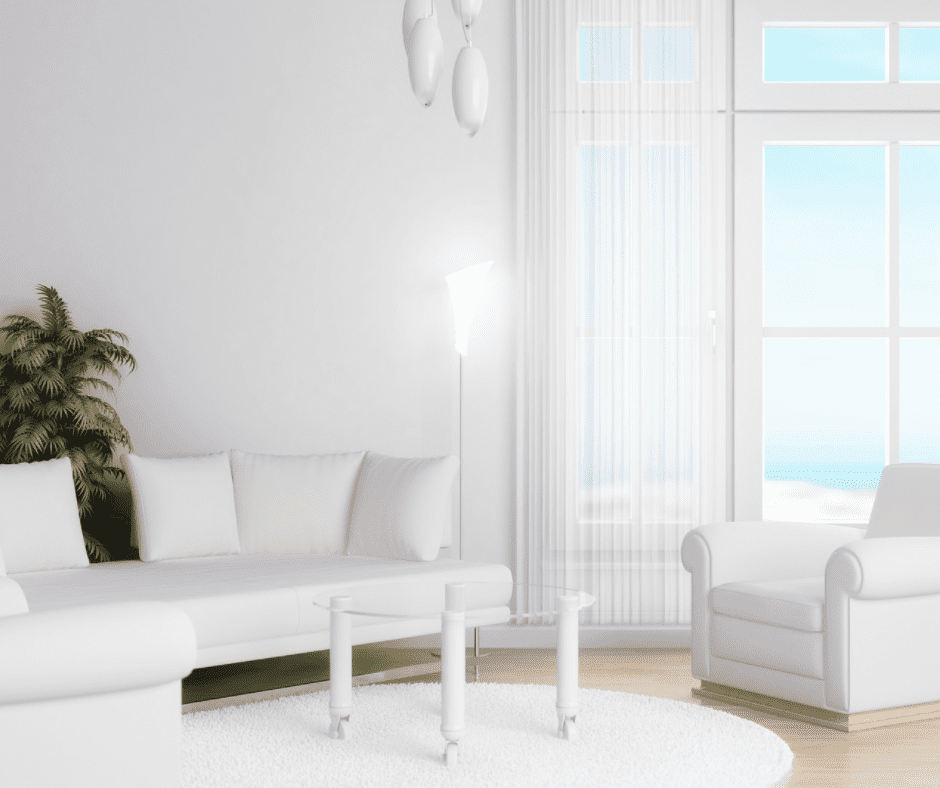 Curtain Colors for White Living Rooms
Living rooms are usually the most highly-trafficked and used spaces in the house. You'll want to create an inviting space, and curtains can help add the element of texture and interest to do just that.
If you have natural leather couches, try gray and white patterned drapes to create a natural, bohemian look. You can bring in a little color while still keeping a natural look with some sheer blue linen curtains.
To create a traditional living room space, fancy Jacquard panels will add elegance and class. Floral prints will always be timeless and you can add depth by using printed black velvet blackout curtains with muted colored flowers.
Add a modern edge to the room by using tri-colored curtains. For a cooler, cleaner look, a faux silk striped gray, silver, and white drape will add texture and keep the room interesting. To create a modern look with a pop of color, a vertical green and white gradient curtain will add height and warmth to the space.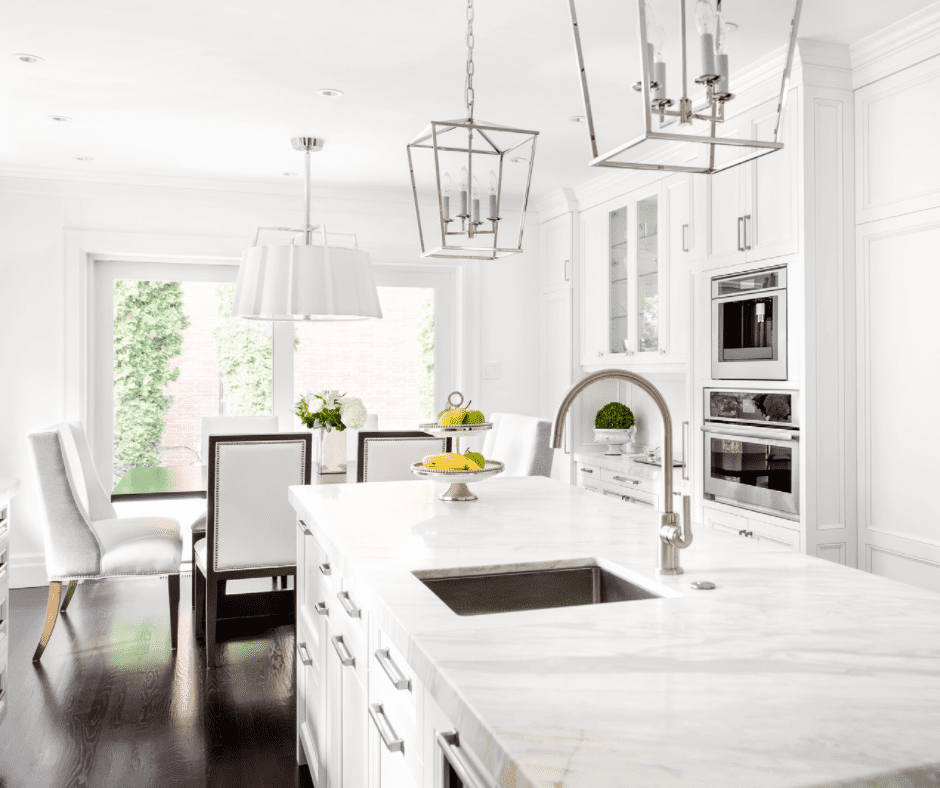 Curtain Colors for White Kitchens
Most kitchens have windows over the sink, so you'll want to decide if you're trying to let light in or if you want additional privacy. Either way, you can use curtains, valances, or a mix of both window treatments for your kitchen.
It's not uncommon to have a theme in the kitchen that's related to the dining and cooking experience. For example, lemons make great patterned valances and you can add sheer curtains on either side or behind the valance.
Another popular kitchen theme is wine. Consider using a printed wine valance for the kitchen window or a coffee and barista-themed valance.
Plaid is a popular choice for kitchen windows and it can come in large squares with neutral colors or a traditional black and white plaid. Red and white buffalo check plaid is also common and has a rustic farmhouse and timeless cozy feel for kitchen windows.
Kitchens are often rustic or farmhouse-themed, and white is a perfect wall color for a farmhouse kitchen. A natural colored linen curtain with tassels will let a lot of light in and keep your kitchen feeling open. A boho macrame cotton valance would also fit in well and would allow plenty of light in while contrasting the white walls.
Since kitchen windows are small and you're not covering as much area, you can afford to be bolder. Cafe curtains are fun and add quaintness to the space. An orange or bright yellow cafe curtain with valance would add brightness. A red or teal tie up curtain with ribbons would be a unique addition of texture and shape to your kitchen and would add interest to the white walls.
Conclusion
White walls truly offer a blank canvas for any room, meaning your options are endless when it comes to dressing up the space with curtains. Take a room from being bare and white to fun and interesting with the right curtains. Remember to have fun and pick curtains you love that will be functional in the room.