Do you want to get curtains but don't know what color goes best with your taupe walls? Do you want to make the room look stylish but don't know how to make your taupe walls pop?
Taupe walls can be difficult to work with as they are so neutral and can end up looking dull. This is not what anyone wants when it comes to decorating their home and making the space their own.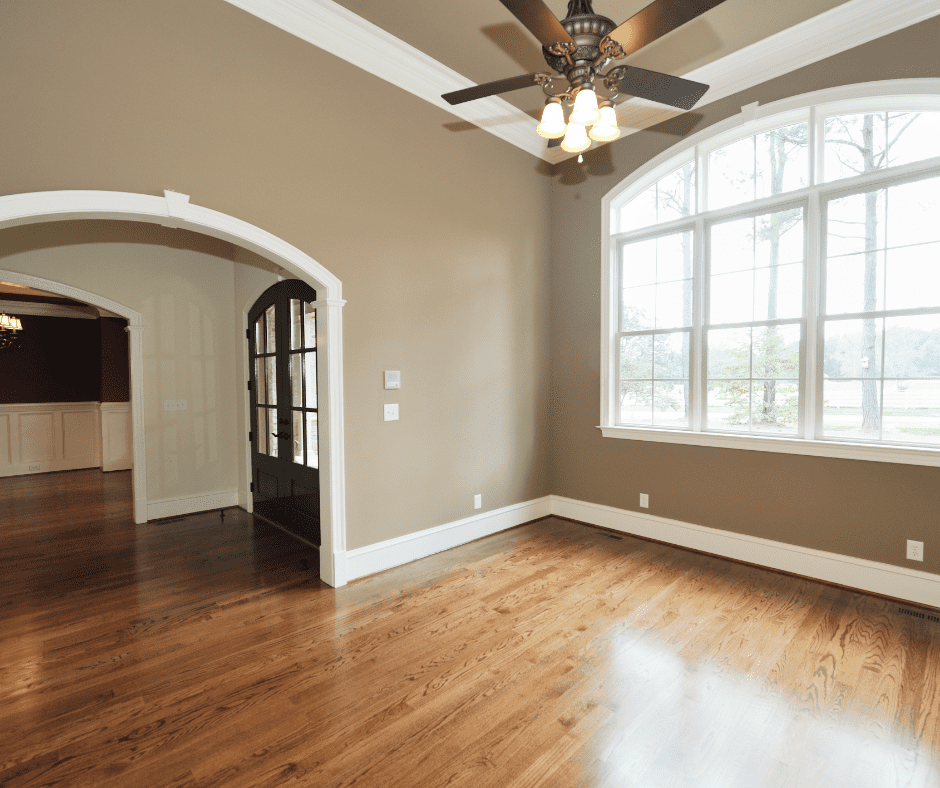 It is actually easier than you may think to find the right color. Colors like white, and taupe curtains are a great way to create a neutral space that is cohesive. Or maybe you want to go bold with emerald curtains or blue curtains for a pop of color.
These curtain ideas for taupe walls will help you find the best colors to match them.
White Curtains
White curtains are a natural choice for taupe-colored walls as they are both neutrals. Both of these colors are warm and neutral, while still being very different from each other.
White curtains against the grayish tan taupe create a beautiful contrast. This is a cozy and inviting combination of colors to work with.
You could bring some life to a taupe room by adding some textured white curtains to the windows. The starkness of the white will pop out and capture your attention. It creates a Scandinavian look and makes the space modern and cozy.
Gray Curtains
Gray curtains are another neutral option that pairs well with taupe walls to make them stand out. Because taupe also has gray tones, gray curtains are a great way to bring out the depth in taupe walls.
You can either go with a warm-toned gray that will blend in with the walls and create a cozy and cohesive room. Or, you could go bolder with charcoal gray curtains to create a contrast in colors.
This will add richness to the room and make the curtains the focal point. These curtains won't diminish the taupe walls. They will actually help the taupe to pop against the darkness of the curtains.
Taupe Curtains
Choosing taupe-colored curtains is one of the best curtain ideas for taupe walls. It will create a homogeneous look that brings everything together.
If you can't decide on a color to go with, choosing colors that are also taupe is a great option. This will give the room a neutral feel that is cozy, warm, and versatile.
With this color option, you can have more freedom throughout the rest of the room. It will allow you to play with other colors and patterns with your furniture and decor.
Choosing curtains that match the taupe walls is also an effortless way to make a room feel bigger. Curtains that blend in with the walls will open up the space and make it feel more welcoming.
Brown Curtains
Brown curtains are a neutral color, but will still create a statement against taupe walls. This can also be determined by the shade of brown that you choose and how dark it is.
Because taupe has some brown tones, brown curtains are a good choice. The two colors are harmonious, without making the room feel too neutral and matchy.
The room will feel warmer with brown and will have a natural feel that is inviting and easy to play around with. This is a sophisticated color choice that will leave the space feeling well thought out.
Choosing brown curtains for taupe walls is an easy way to create a luxurious space. It isn't too bold but is just bold enough to pull the room together.
Cream Curtains
Cream curtains are an excellent choice for taupe walls for many reasons. This color combination is soothing to the eye and creates a space that feels complete and calm.
Warm taupe walls pair perfectly with cream curtains. Both colors will pop against each other. It is a neutral combination that is beautiful and eye-catching, without being bold.
Cream will combine well with any shade of taupe, light or dark. It is a great option that is versatile, depending on your home.
Blush Curtains
Blush is a soft pink color that has brown undertones to make it more sophisticated. This is one of the best curtain ideas for taupe walls if you want something feminine.
Blush pink is still very much a shade of pink, without being immature or overly feminine. It is sophisticated and subtle and looks beautiful against taupe-colored walls.
This will make the room feel warm and inviting and give you plenty of room for other types of decor and colors.
Blush can also give your home a chic feel that is minimal and inviting against the neutralness of the taupe. Blush curtains could even bring out more of the warm undertone in the taupe walls depending on the shade.
Light Blue Curtains
Light blue is a color that pairs well with taupe and creates a nice contrast. These two colors are light and airy and can make the space feel open and welcoming.
Light blue curtains provide a pop of color without creating a stark contrast. They are colorful, but still create a neutral feeling space that you can play around with.
Shades like sky blue create contrast and can add coolness to the room, breaking up the warmth of the taupe walls.
Emerald Curtains
Emerald curtains are one of the boldest curtain ideas for taupe walls that you could choose. This is a color that is going to immediately catch the eye and draw attention to the room.
Emerald goes well with taupe since taupe is neutral and pairs well with a variety of colors. Its mellow color is the perfect backdrop for a rich shade of emerald with green and blue tones.
This is a great option if you do not want to draw attention to the taupe walls. A bold emerald curtain choice will become the center of attention. This will hide the taupe walls and make them fade into the background.
Conclusion
Taupe walls are very neutral, giving you plenty of creative freedom when it comes to colors. You can get creative and choose a unique curtain color that defines your personal style. This is a great way to add personality to a room without going overboard.
Let us know if you have any questions about curtain ideas for taupe walls!
If you have taupe walls, there are a lot of color options for curtains that you can choose from. Taupe is neutral, so many bold colors will pair well with it as well as other neutral colors to make a cohesive space.